Painting has been something I've wanted to learn for some time, but it's always taken a back seat to other creative endeavors.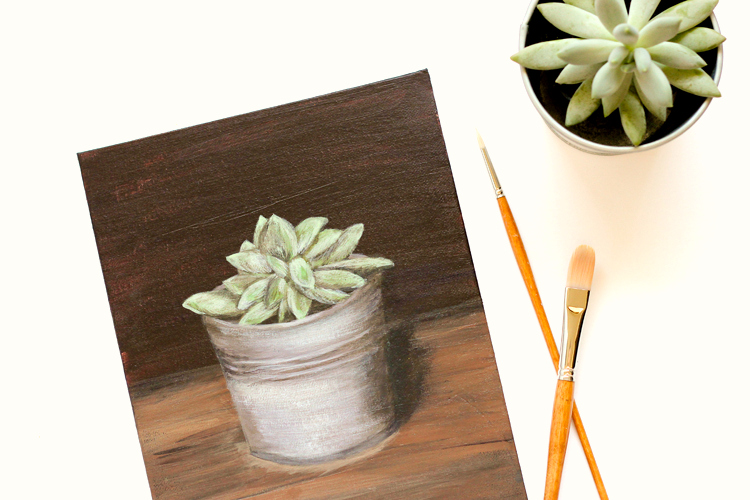 In high school, I was more of a ceramics nerd (and I probably still would be if the hobby wasn't so expensive). In college, I was an academics nerd and didn't take any fun classes (boo). Since then, sewing, crafting, and crocheting has been my passion. There are just too many fun things to do, amiright!?
But, I also felt intimidated by painting. I kind of felt like it was too late to invest time into learning something really different from my current creative niche. I needed a push.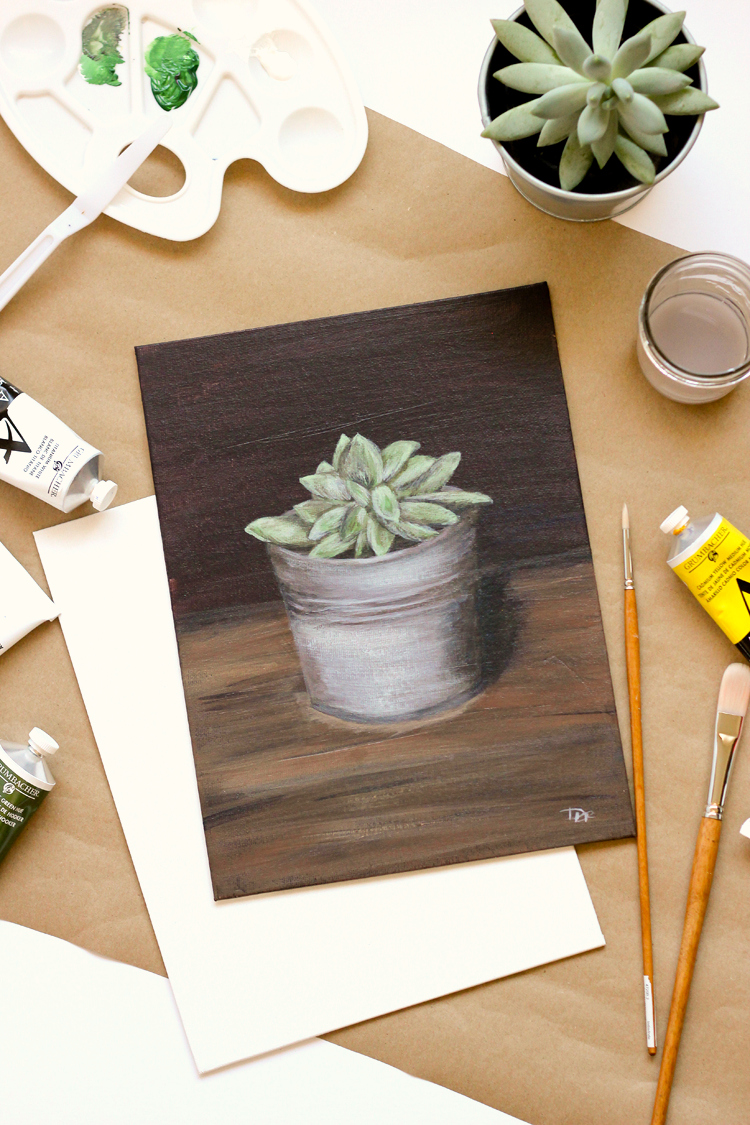 Michaels was that push. This month, they asked their Michaels Makers to take a class…try a kit…try something new!
You know what? I'm really glad I did.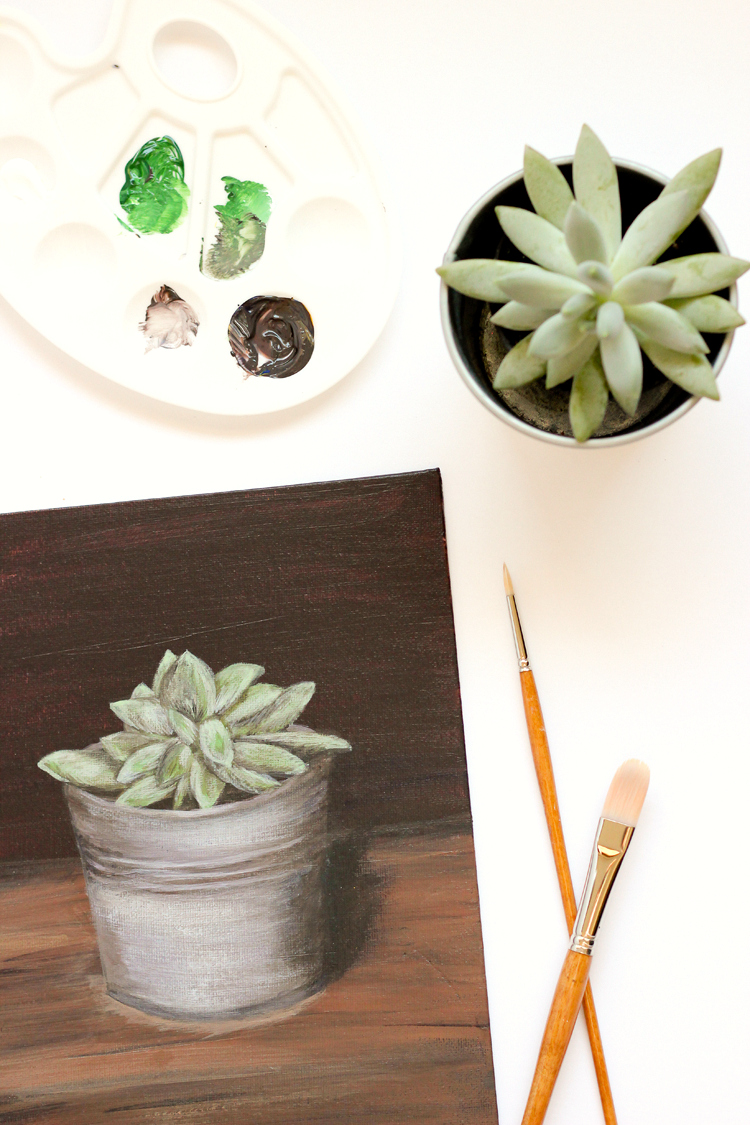 I admit. When the instructor of the basic floral painting class said we'd be painting this picture of daisies in a single 2 hour class, I was neeeervous and skeptical. But we did…and I did!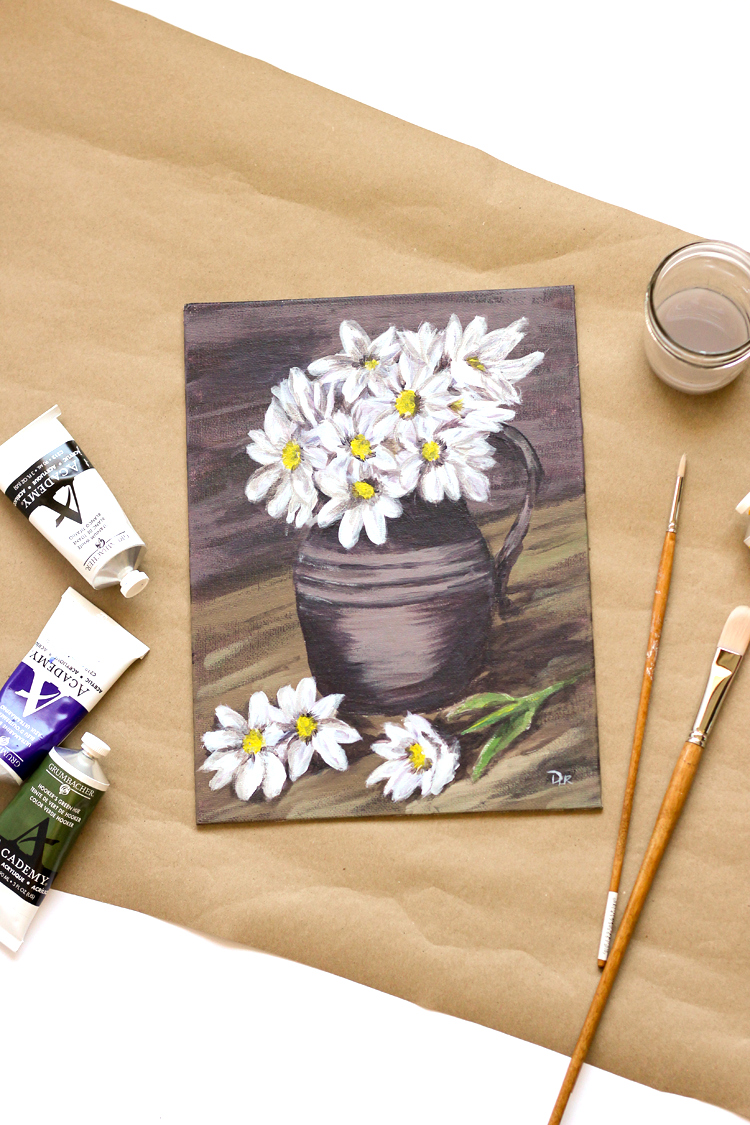 It felt awesome.
I even came home and tried the same basic technique and painted this potted succulent from my kitchen. I turned on Netflix, and painted late into the night. I lost track of time and found it to be a totally relaxing exercise.
As you can see, I don't yet feel comfortable straying from the colors and the basic structure the class taught, and I still can't get those darn leaves just right…but I'm learning and I love it!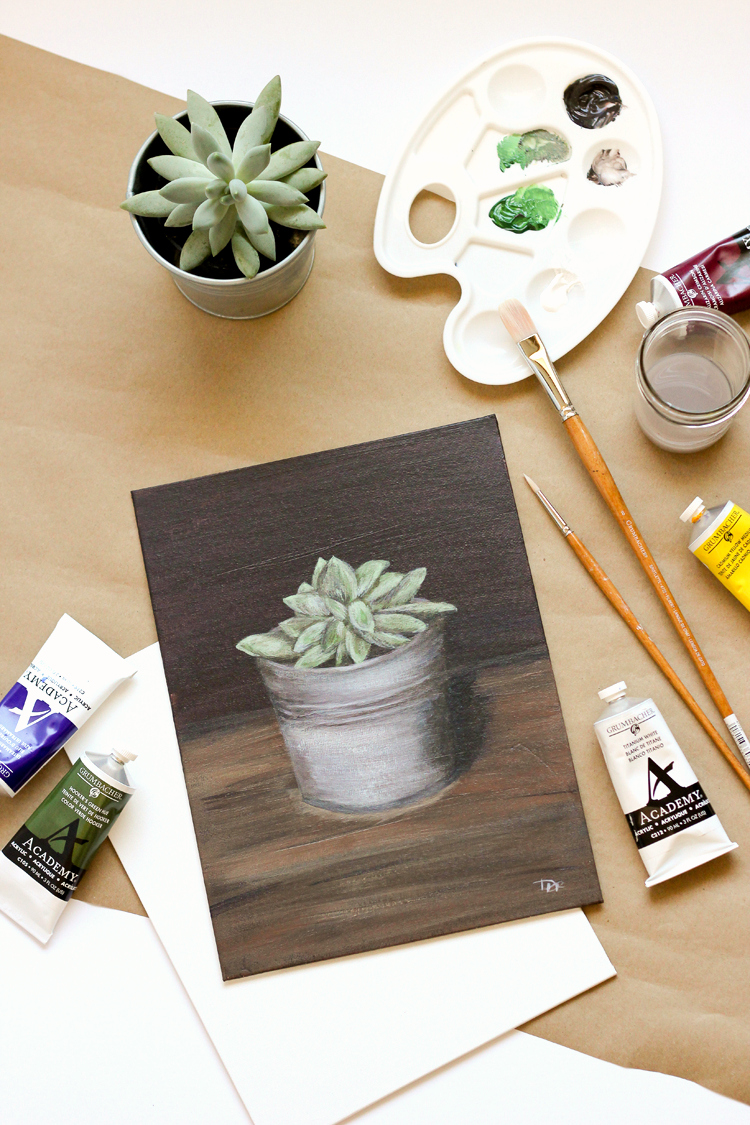 I've always wanted to try painting, but I didn't expect to legit fall in love it. It makes me wonder what else I would love, if I would just try it.
If painting isn't your gig, there are a bunch of classes and kits to choose from. I just bought a block printing kit that I am chomping at the bit to give a go.
I also think, it would be a really great thing to give for Mother's Day. Maybe give your mom the gift of a class, or take one with her! There are free classes, kids classes, cake classes and everything in between. Check out what new things other Michaels Makers tried this month:
Disclaimer: This post was created in partnership with Michaels. All opinions and content are my own.