Anyone itching to get organized? To be real, I've been in purging mode since the NYE ball dropped, and I'm still not even close to being done. As a mom of three, I have to wonder if I will ever be done though. 😉 Amiright?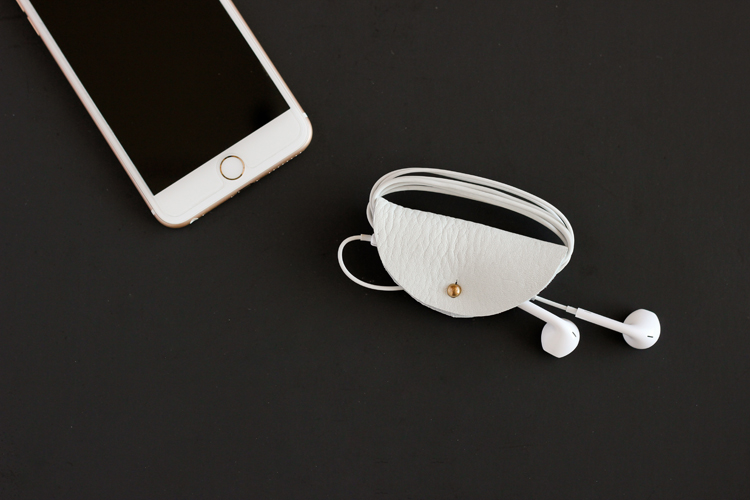 These earbud wraps are a really simple, really fast DIY to give your self a little craft break to help keep your organizational mojo flowing. And of course…they help organize your stuff! So win-win.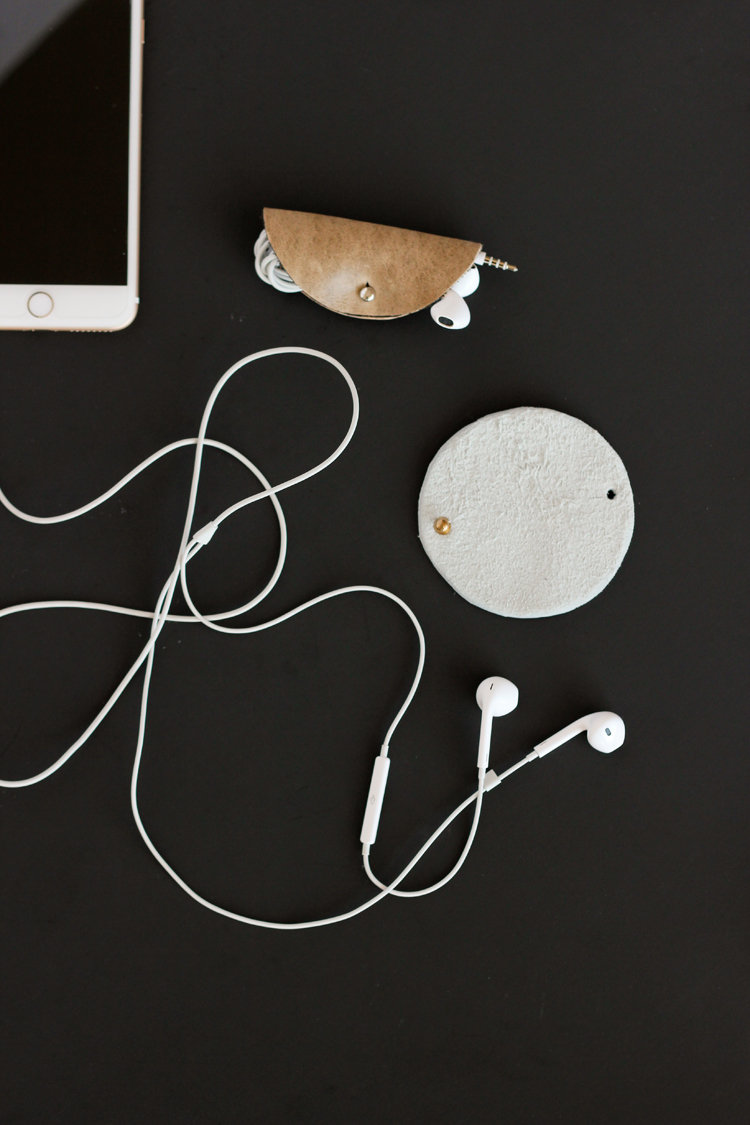 The taco shape of these organizers is great for taming your ear bud cords. If you need one for sturdier cords, like charging cords or small extension cords, THIS version is much better. We use them ALL the time. The snap versions are especially sturdy and good at wrangling thicker cords into tidy bundles.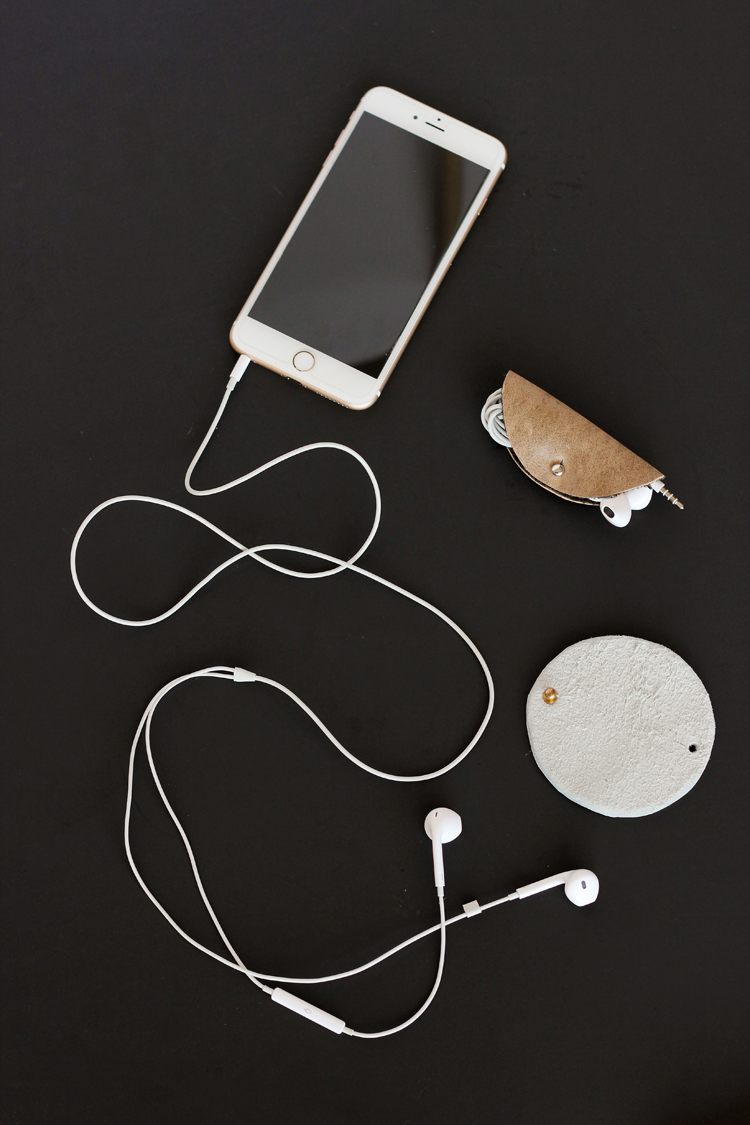 This DIY is not only easy, but inexpensive as well. All you need is a scrap piece of leather, a button stud, and some simple tools like sharp scissors and a leather punch.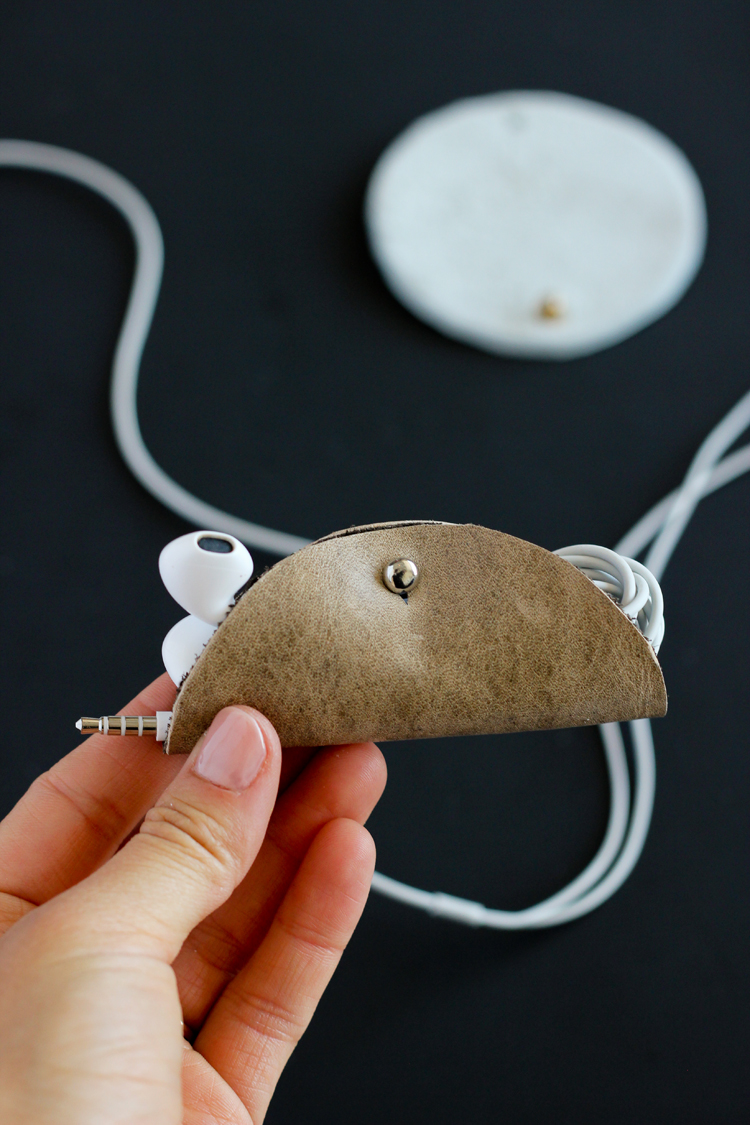 This video shows you just how easy it is:
Note: You'll see that I switched to an exacto knife (or pen blade really) to cut the notch at the very end, because my scissor tips weren't sharp enough. You need just a tiny little slit at the top to allow the button stud to pass through, but be careful not to make it so big that the button stud slips out easily. Cut carefully! 🙂
That's it! Make one for yourself and a bunch to give away as gifts, in no time flat.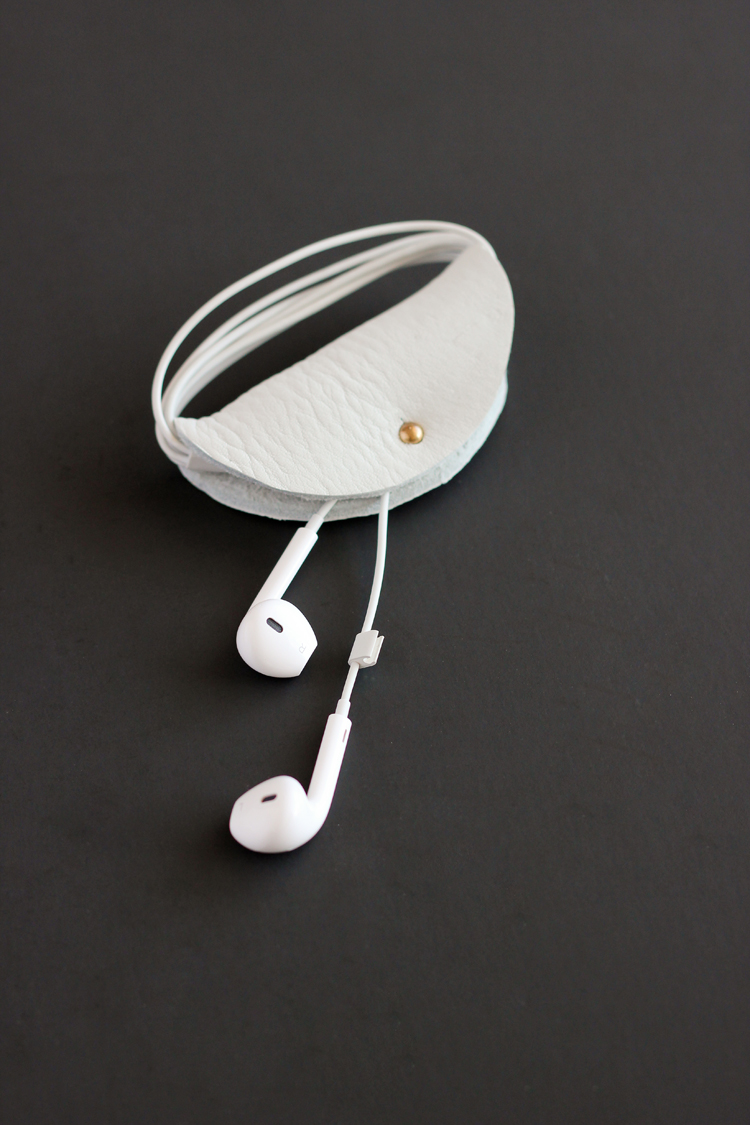 If you need ideas of where to get leather, try Tandy Leather, The Leather Hide Store (for large hides), or look to your thrift store to repurpose old jackets and bags.
Reader Interactions