There aren't too many things that are cuter than playing cards with a preschooler…or a better workout for your patience. 😉 #keepingitreal.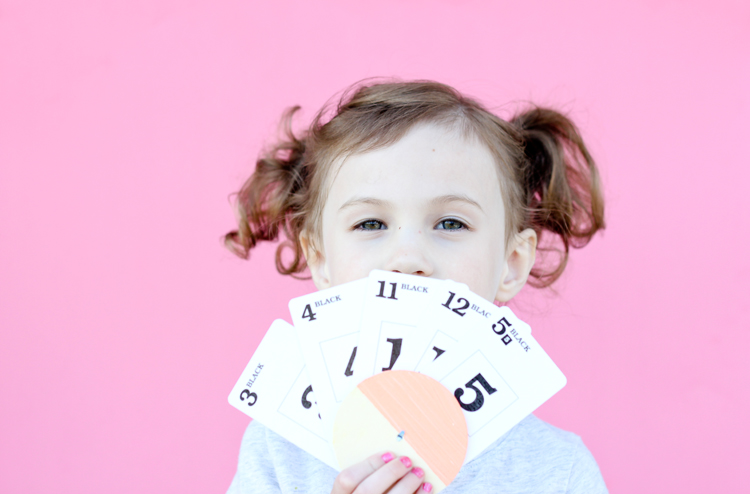 But really, I love watching them concentrate. It's almost as if I can see the cogs turning in their brain. You have to admit, there is something magically entertaining about witnessing a four year old learn how to play go fish for the first time.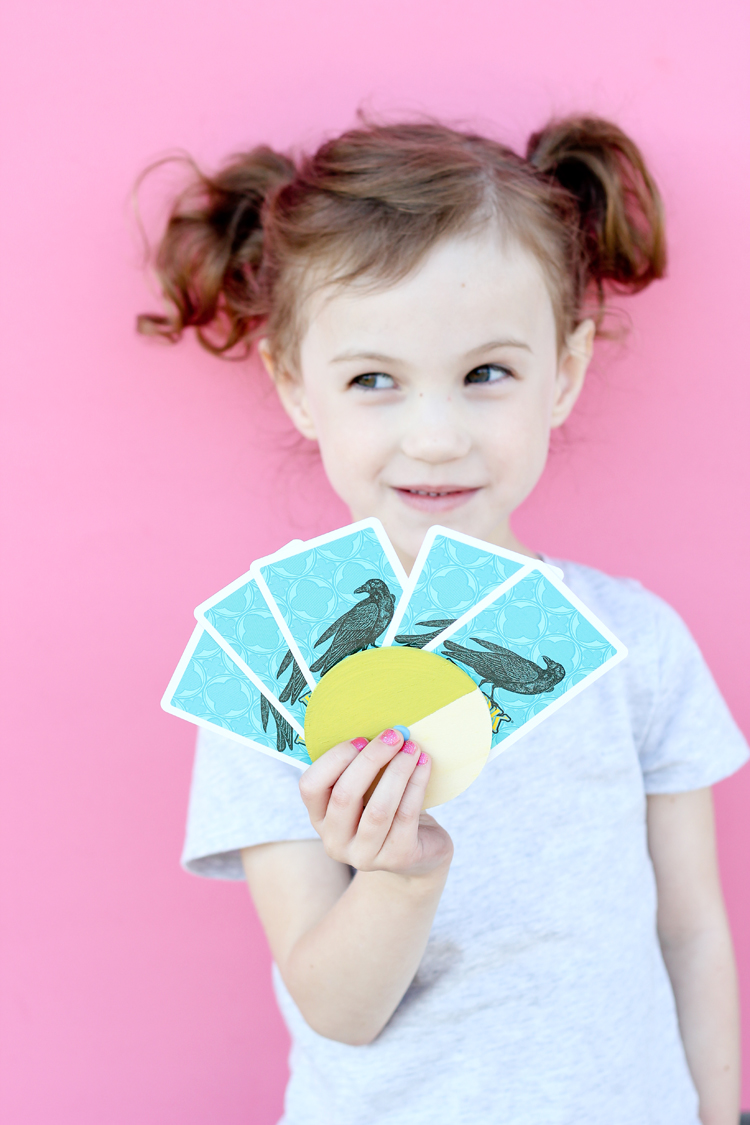 Most little hands have a hard time keeping all those cards corralled together, which it why I came up with this easy card holder DIY. I created it way back when, close to when I first started the blog and decided it was time for an update.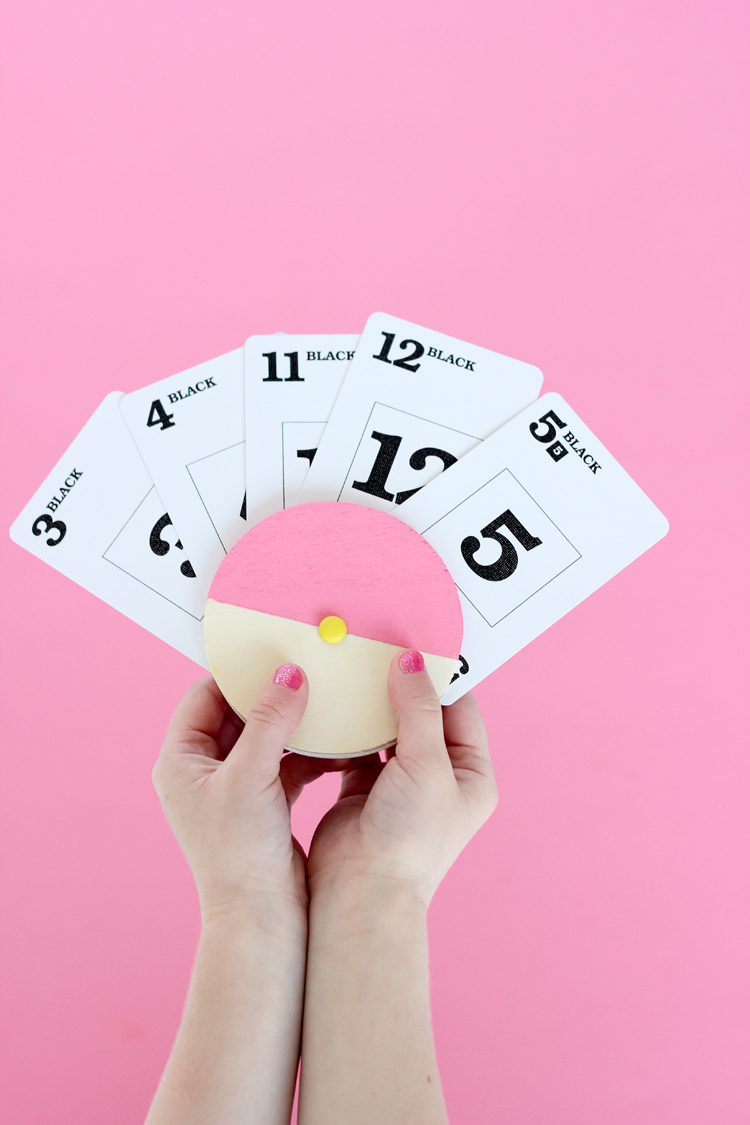 It's so easy, you can make it with your preschooler.
I kept things simple with color-blocked paint, but you could let your preschooler go wild and personalize their card holder to their heart's content.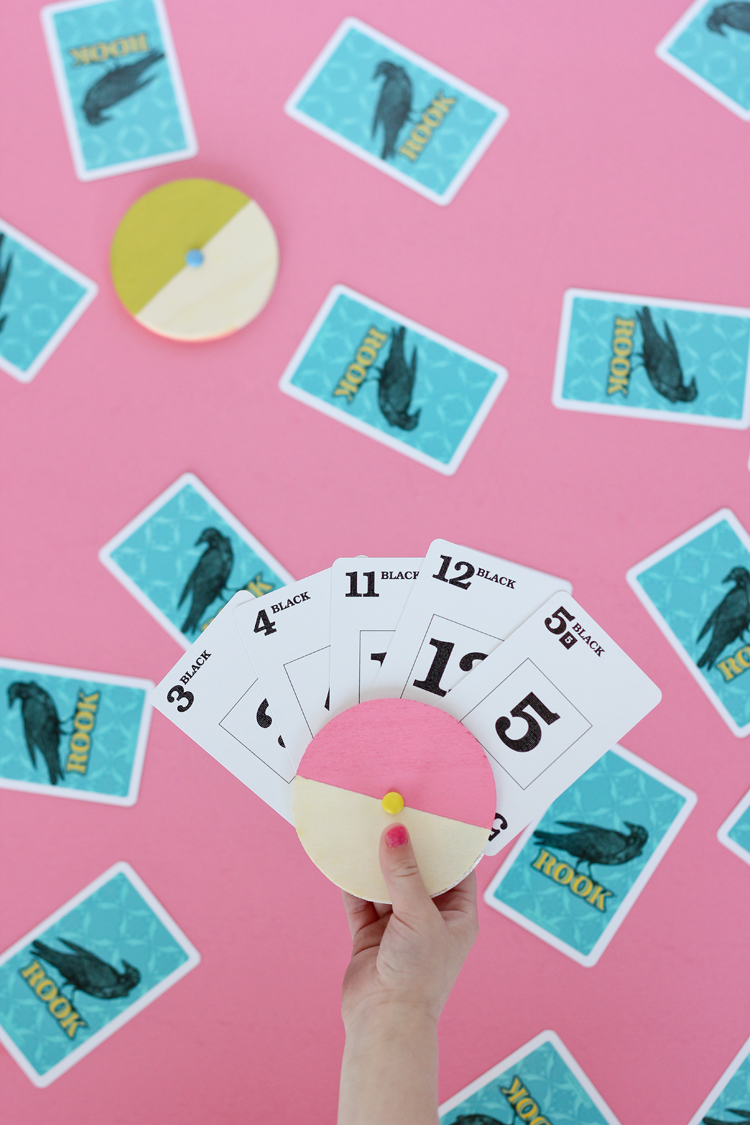 Materials: (per card holder)
Two, 3 inch wood rounds made from a soft wood like pine (or something similar)
One paper brad
Craft supplies to decorate wood rounds
Drill
Material notes: I found everything, except my drill, at Michaels. I think you can find all these items at any craft store though. I think I have even seen wood rounds at Walmart. 
See the easy how to in this video:
Note: I used brads that are on the short side. They work just fine, but if your kids keep pulling them apart, you can use brass brads with longer ends. Just be sure to not tighten the brads too much, so there is space for the cards to slide in between the wood rounds.
That's it! A simple craft and a fun solution to make help your preschooler bring her A-game to your next card game.