Makers…of all kinds… I've got a fun, free printable for you today!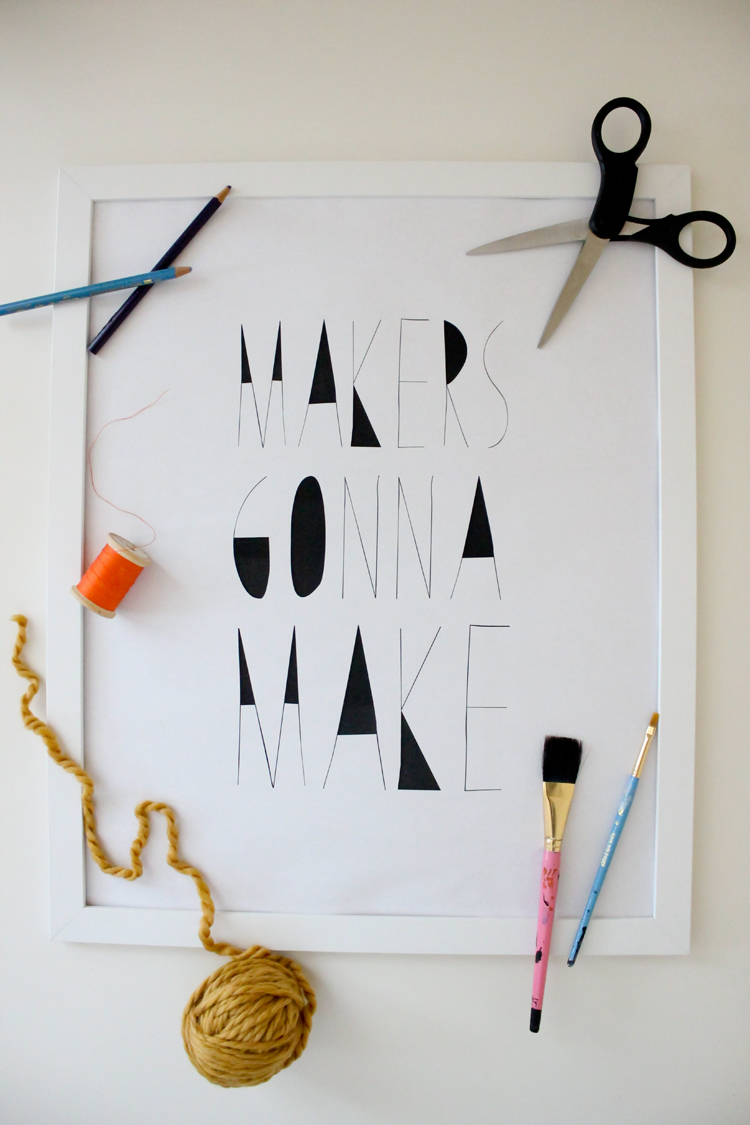 I first saw this phrase at ALT at a mini party put on by Mail Chimp. They had a bunch of fun temporary Tattly tattoos including THIS one designed by Jude Landry. I didn't realize that it's kind of already a pretty popular phrase… 🙂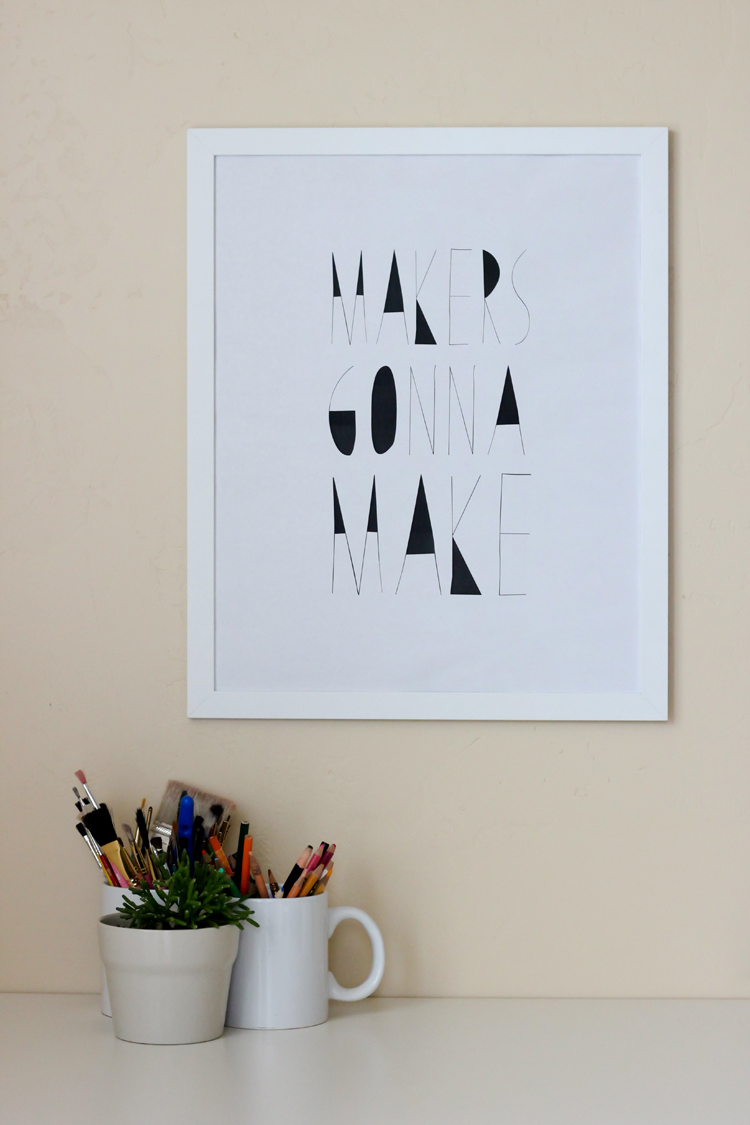 But it's easy to see why.
It explains in just three simple words what drives creative people. We are, therefore we make.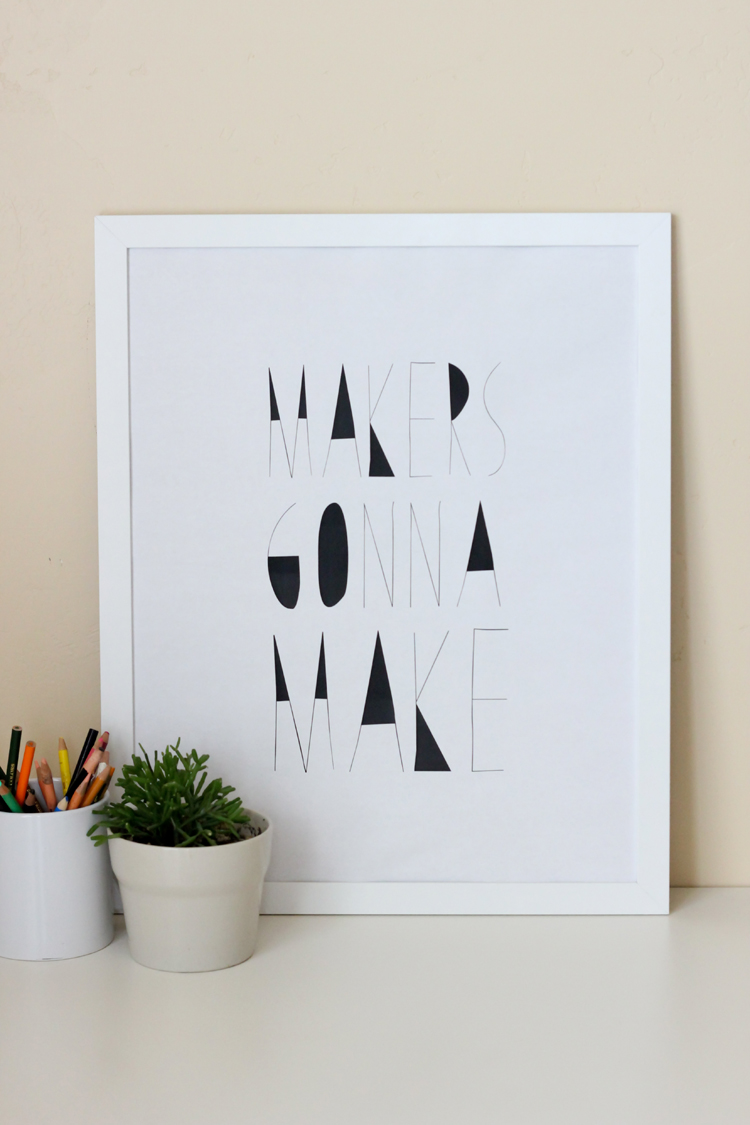 Deep right? 😉
And because makers gonna make… :), and I'm a maker, I just had to make my own printable version of this phrase.
Of course, I'm sharing it with you too!
I have two options for you to download my FREE printable.
– Click HERE for the pdf version.
– Click HERE for the jpeg version.
Both files are sized to 16×20 inches. You can request that they print smaller at your print shop.
I printed mine up at Staples for just a couple of bucks on regular paper then framed it with this poster frame from IKEA.
*Please note that the free downloads are made available through google drive. If you have trouble downloading the files, make sure you are logged into google. That should fix most issues. If it does not, you can email me: [email protected] and I can send it to you as an attachment. If you request it through email, the turn around time may be up to a week. Please indicate whether you want the pdf or the jpeg version.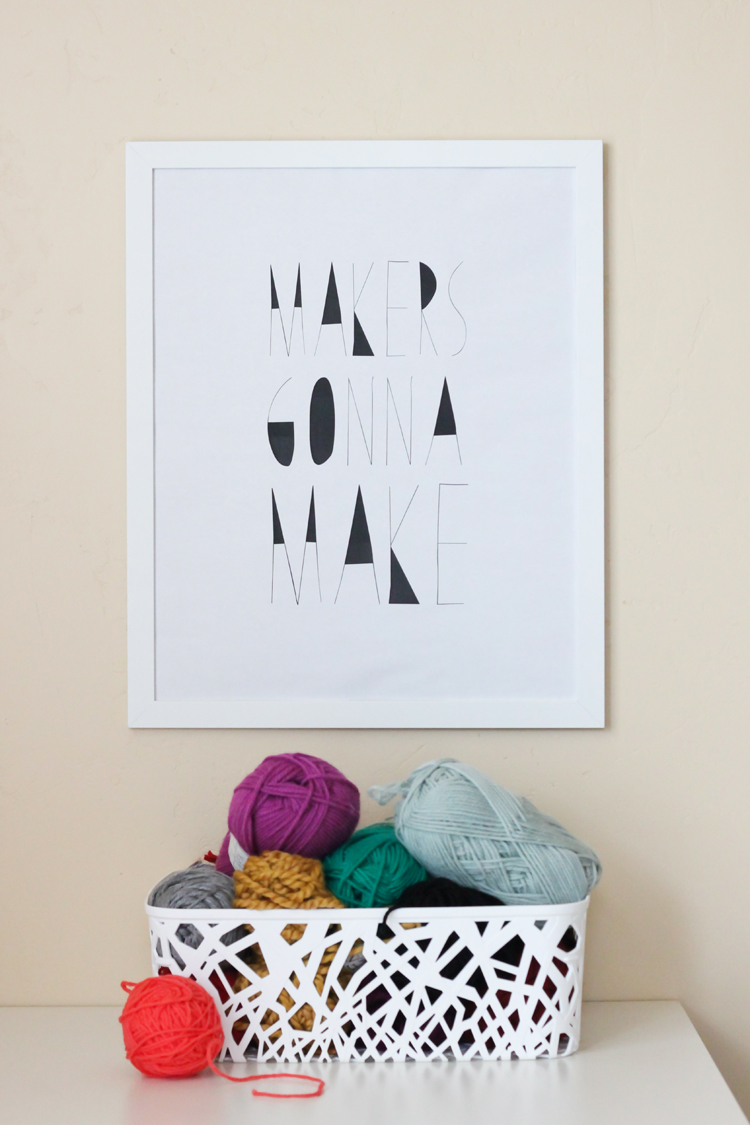 Enjoy!
….while I keep messing around with how I want to hang it in my crafting space. 😉