I don't know about you but this long winter has me craving Spring something fierce. And what better way to usher in Spring, than doing some Spring crafting!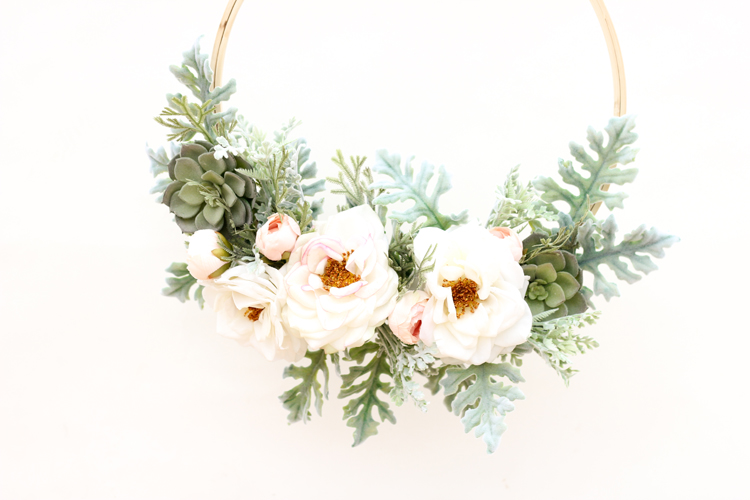 Today, I'm partnering with Michaels for their Make-A-Thon series, which is 14 day celebration of amazing deals, ideas and hands on making!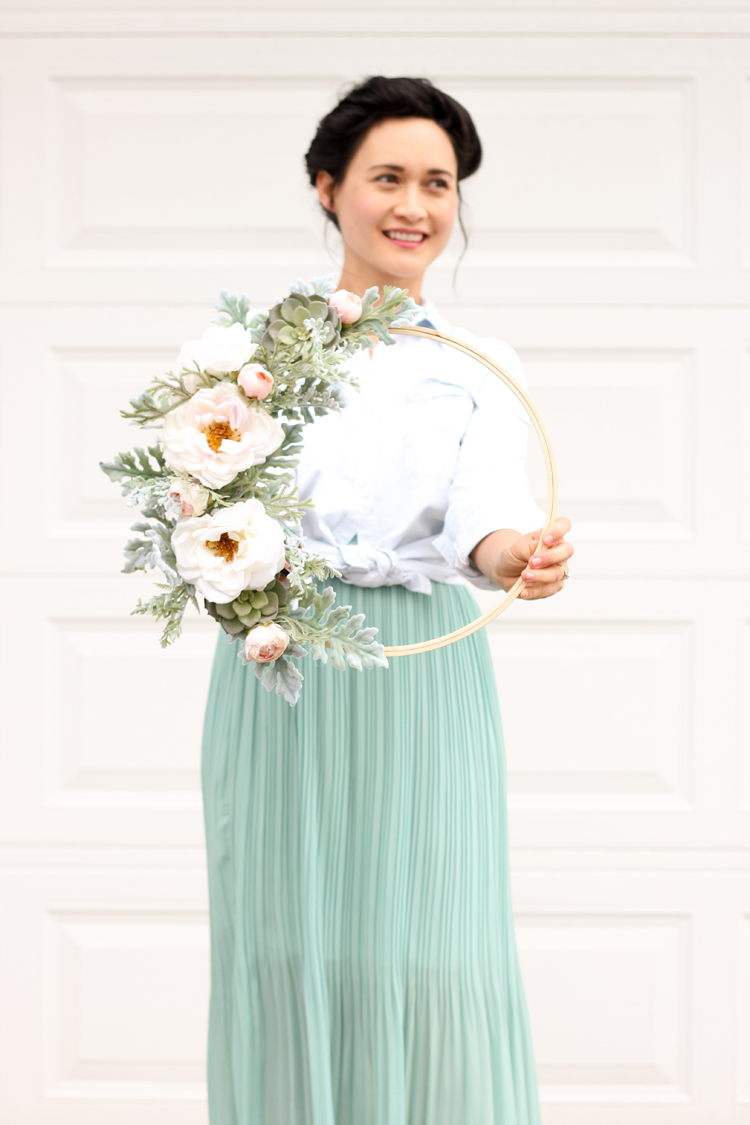 The flowers aren't quite blooming outside yet, so I shopped Michaels for some faux florals and I am/was super impressed. Michaels has been stepping up their fake flower game!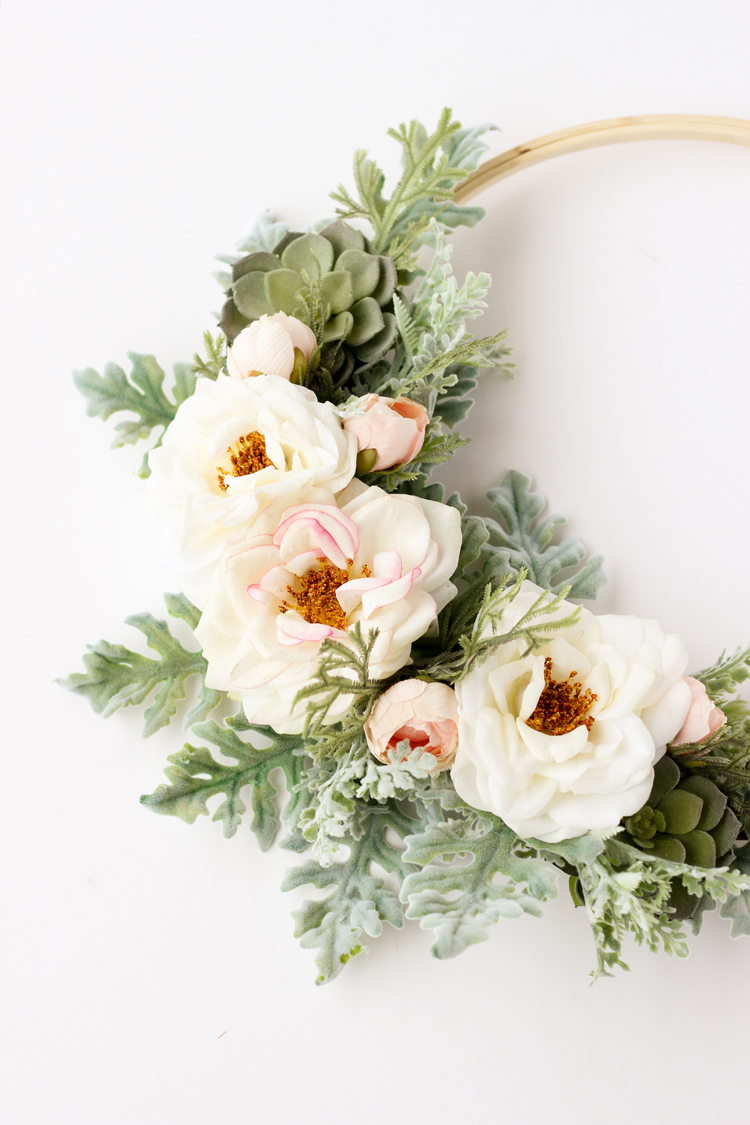 Tell me these roses don't look real. They even feel real. I don't usually get fake flowers, but for these I make an exception. I felt like they were just begging to be made into a beautiful wreath.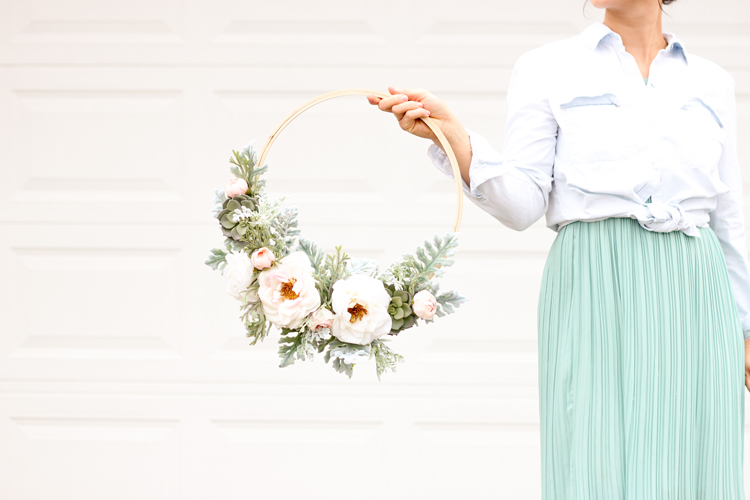 Let's get to it then!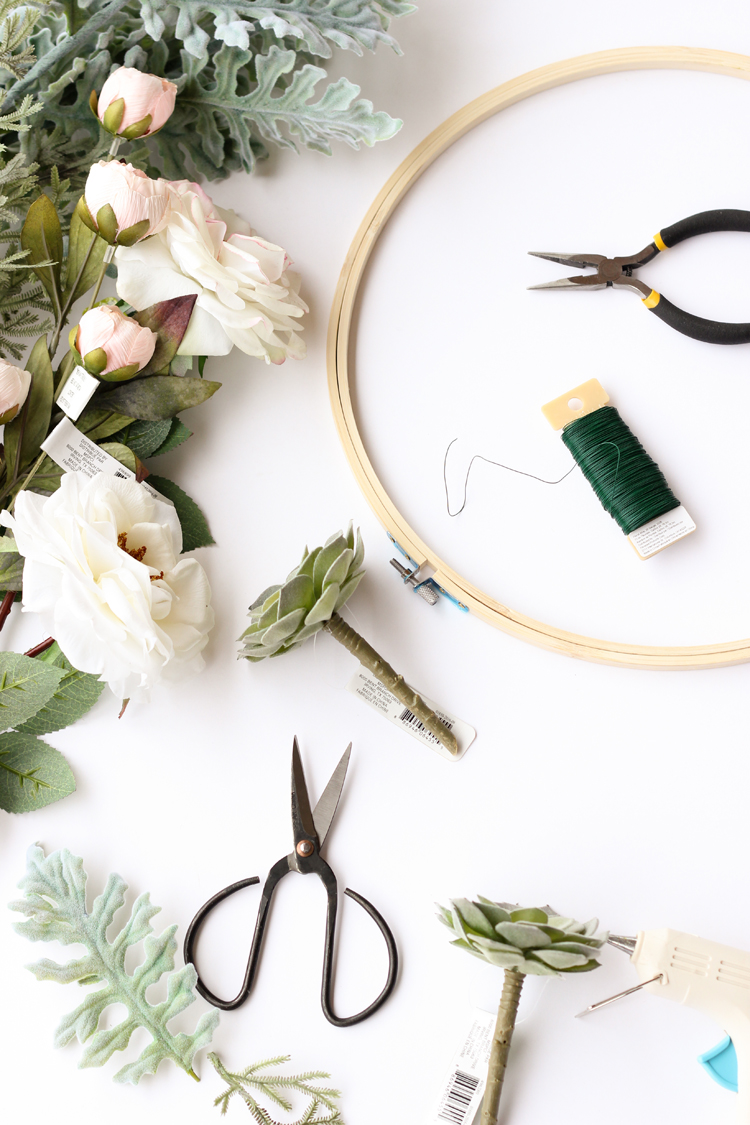 MATERIALS
3-4 large blooms (i.e. I used large roses)
2-3 bundles of coordinating greenery*
1 bundle of smaller accent blooms
2-3 succulent sprigs
14 inch embroidery hoop
floral wire
hot glue and glue gun
wire snips/pliers
*Choose one tone of green (pastel, dark, or bright) and stick with it. Keeping a continuity in tone brings harmony to the wreath, and can also enhance how real it looks. Choose varying sizes and textures of greenery to add interest. I try to choose greenery that usually looks fake in real life anyway, like ferns, light green fuzzy greens (as shown), and succulents. It seems like there are better quality fakes for these types of greenery.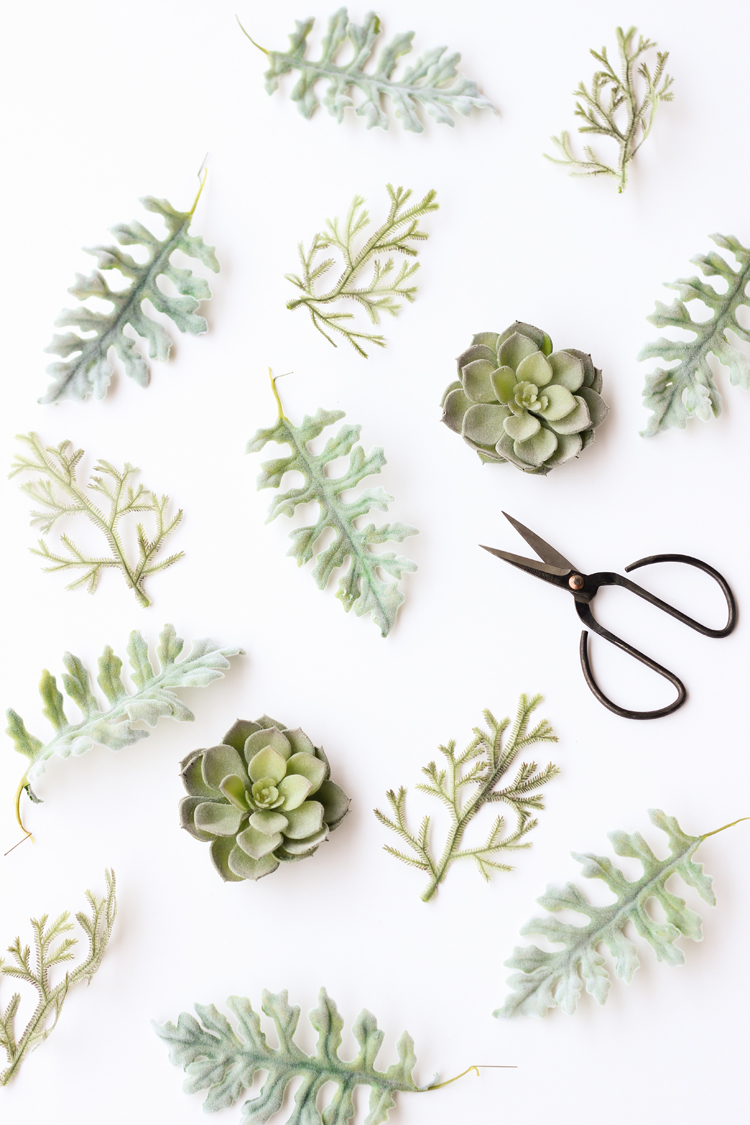 STEP ONE: Prepare the leaves and flowers.
Remove leaves from the bundles. Sometimes they pop off the stems, and sometimes they need to be snipped off with wire snips. Cut the large rose stems down to about 5-6 inches.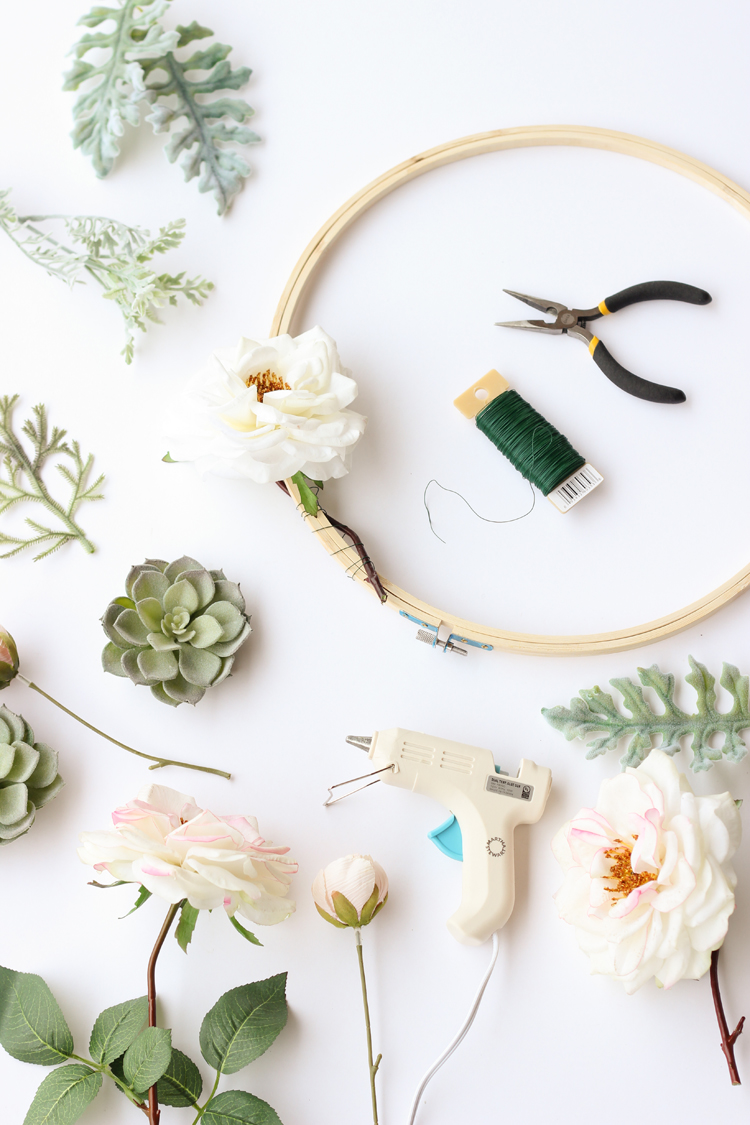 STEP TWO: Add roses.
Start by adding the major players. You don't have to add all of the roses at first. You'll need to start with most of them in place though so you have an idea of where you can start adding leaves.
For the most secure hold, bend the stems to fit around the embroidery hoop and then wind floral wire around both the hoop and stem. Twist the ends of the floral wire together and bend sharp ends under with your pliers. You can then bend the heads of the roses however you need after that.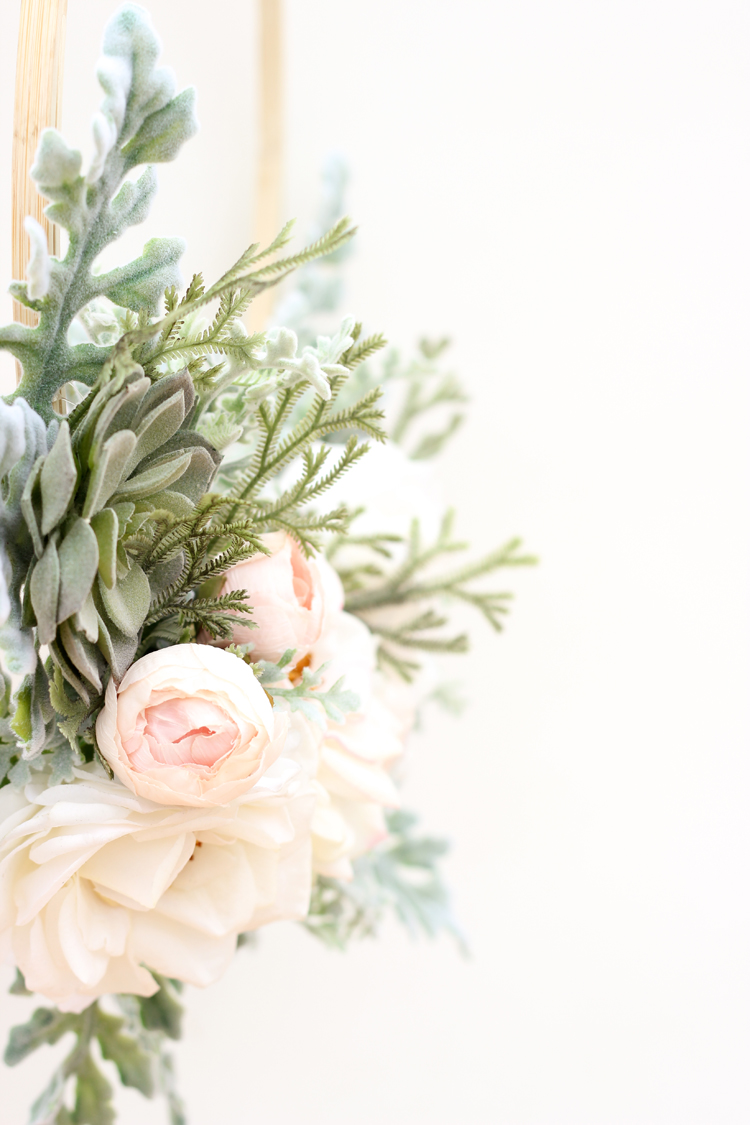 STEP THREE: Add greenery and accent flowers.
Start adding the largest leaves of greenery with floral wire or hot glue. Then add in smaller pieces of greenery, the succulents, and the small accent blooms.
The great thing about fake flowers, is that there is a lot of room for error. Play around with it and move things around until you're happy with how it looks.
Once you're in love with your wreath, add more hot glue to ensure everything is secure.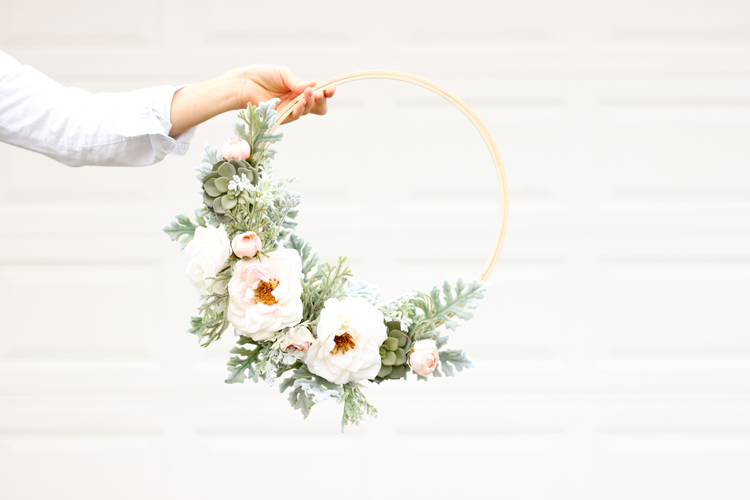 BONUS: If you really like the modern look of air plants, Michaels carries those too. Air plants are another one of those plants that already look fake to begin with, so these fake ones are deceptively real looking.
Michaels has them in their Spring greenhouse section as well as a bundle of them in their year round floral section. You have to cut them off the stems and then they look totally legit.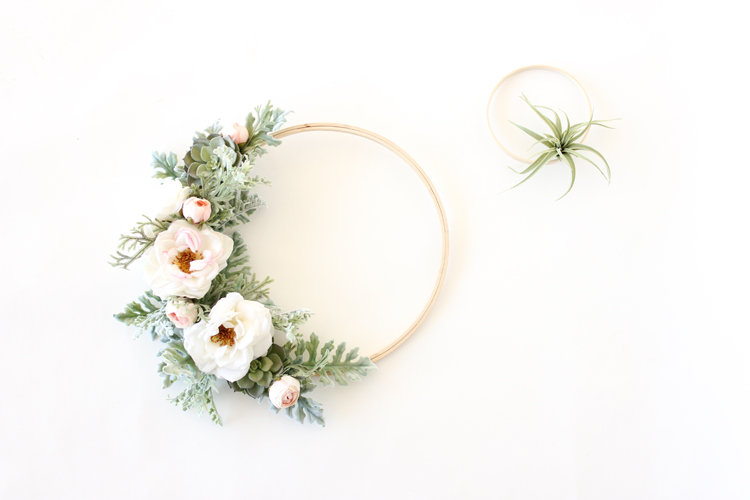 I removed the inner ring from a six inch embroidery hoop and hot glued one in for an ultra modern mini wreath.
That's all there is to it! Now go and get your wreath on!
And be sure to check out the rest of the projects and deals happening for Michael's Make-A-Thon!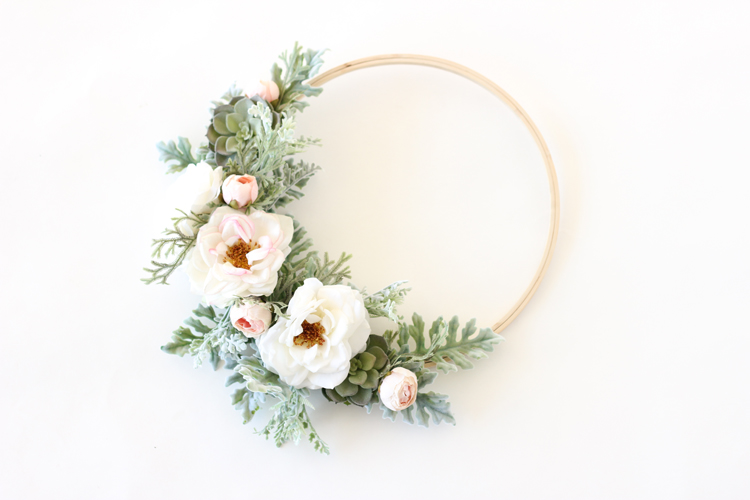 Disclaimer: This post was created in partnership with Michaels. All opinions and content are genuinely and enthusiastically my own.