I've been sharing kids clothes and giveaways all week here, here, and here, but I also did some Spring sewing for myself…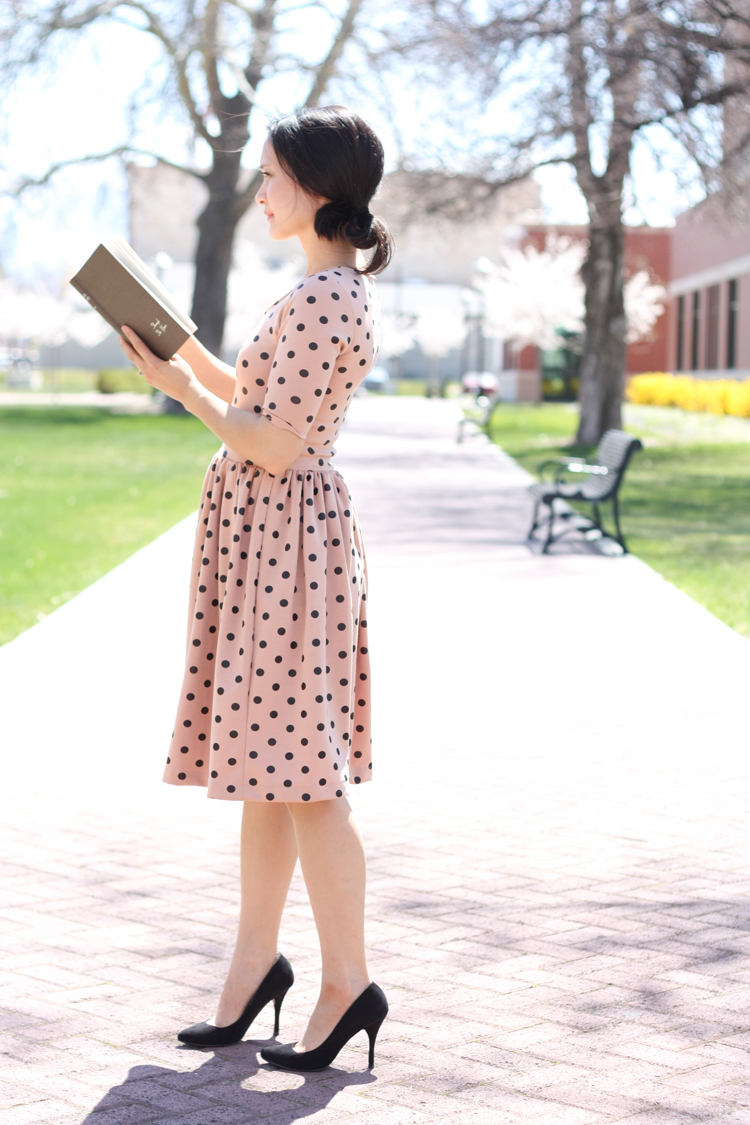 I have been so in love with the Penelope Peplum dress I made a few months ago, that I decided to make two more.
One Easter one…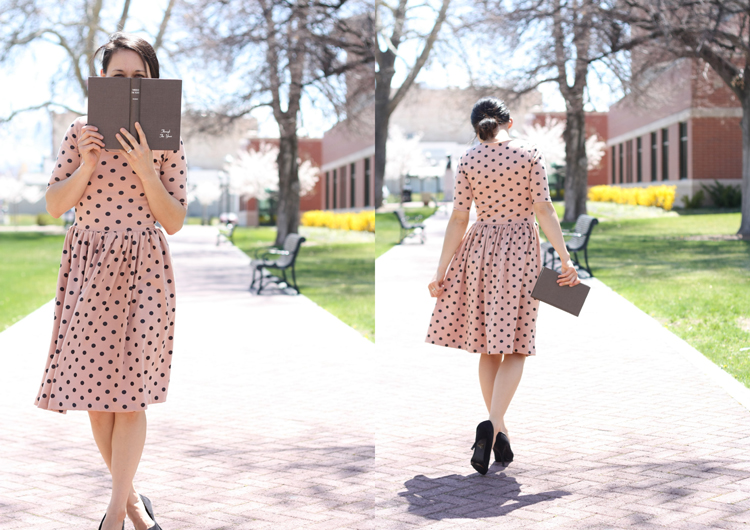 and one just because. 🙂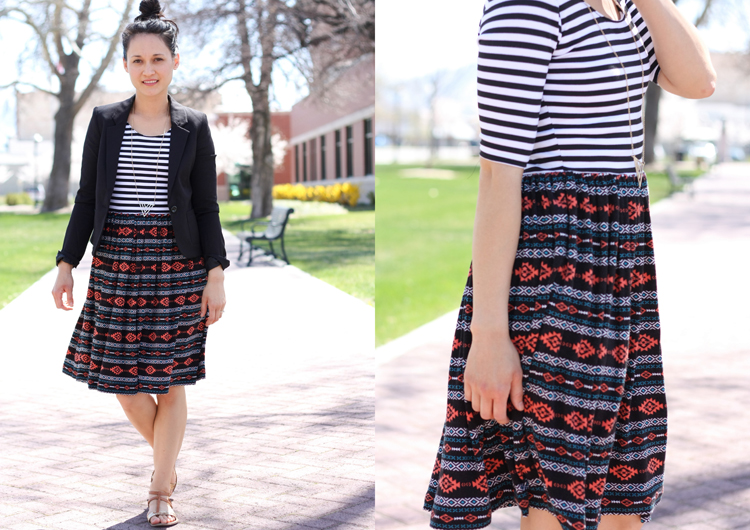 I used knit fabrics from Girl Charlee of course. (See the bottom for a $40 giveaway!)
Let's start with the Easter dress.
I chose the Penelope Peplum Dress pattern by See Kate Sew  because the fit is fabulous!
The cut is flattering on almost every body type and there are other sleeve and skirt type variations to make it your own. I am obsessed with the half sleeve and gathered skirt look though, so I've stuck with that model for all my dresses.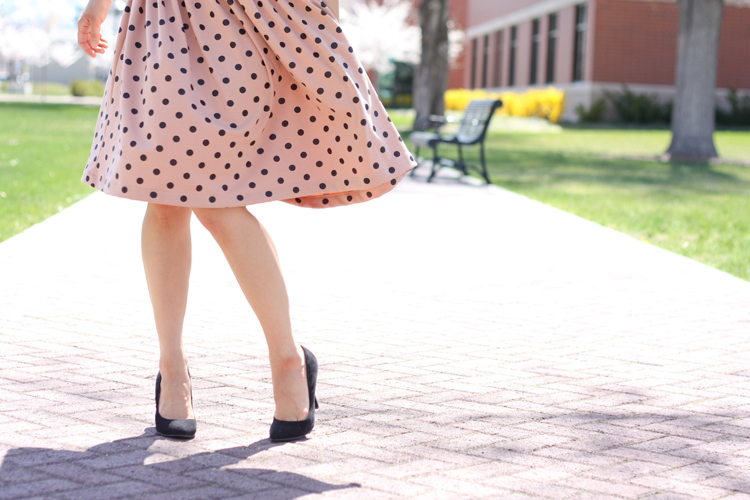 My Easter dress is sewn up in this lovely mauve and black dot Ponte de Roma fabric which they seem to be out of now -sorry :(. This black and white dot Ponte would be just as awesome though.
If you haven't heard of Ponte de Roma fabric, it's a lovely, thick knit fabric that is a total dream to sew.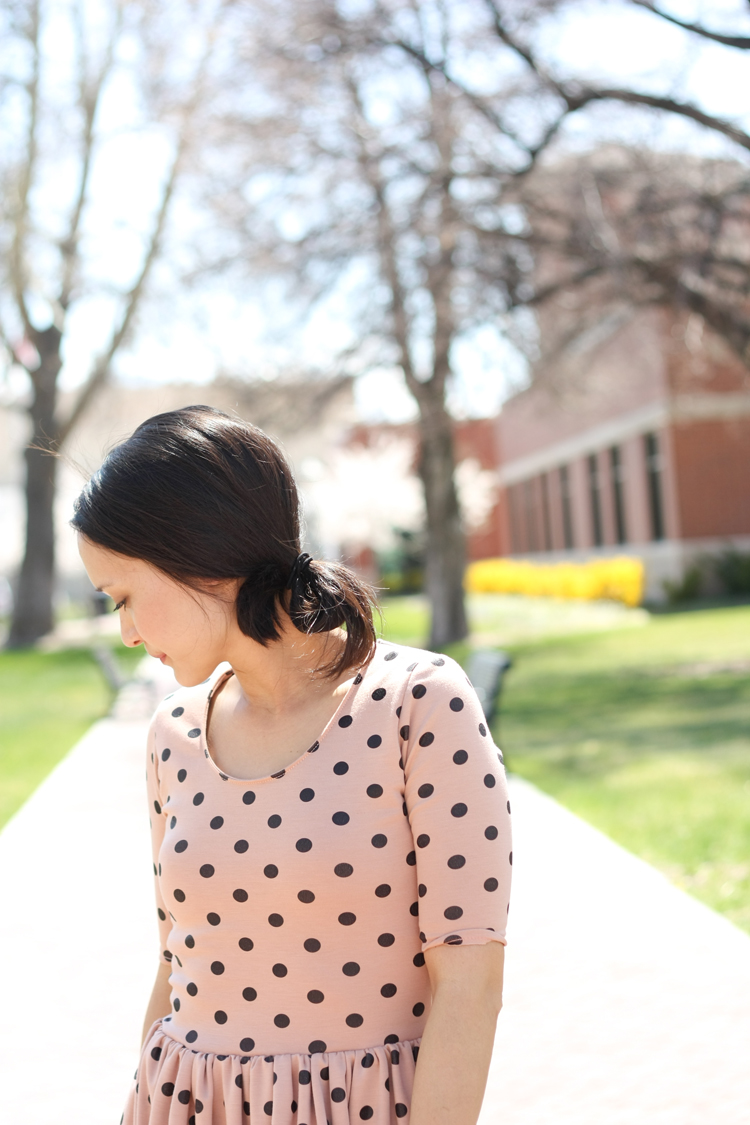 My next dress is made of half Ponte, half cotton lycra knit.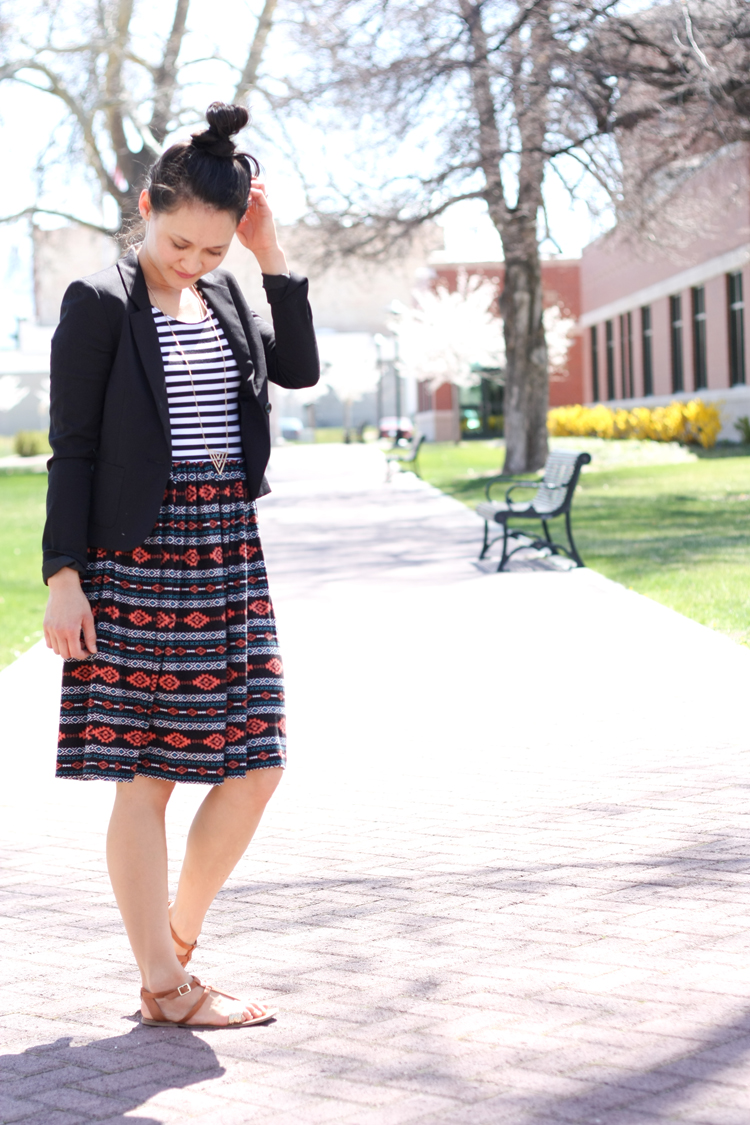 The top is made of a black and white stripe Ponte de Roma found HERE. The skirt is made of this Navajo cotton lycra print found HERE.
The skirt is super soft and flow-y but not too thin. I'm  now a fan of cotton lycra too. 🙂
I have heard of some people having issues with pilling with some Ponte de Roma fabrics. I honestly haven't had any issues with excessive pilling until I used this black and white Ponte. It's not terrible, but it is more noticeable. Up to this point none of my Ponte fabric has had white in it, so I think the white pills more readily than other colors. It doesn't really bother me, but I want to mention it  so you know what you are getting when you go shopping.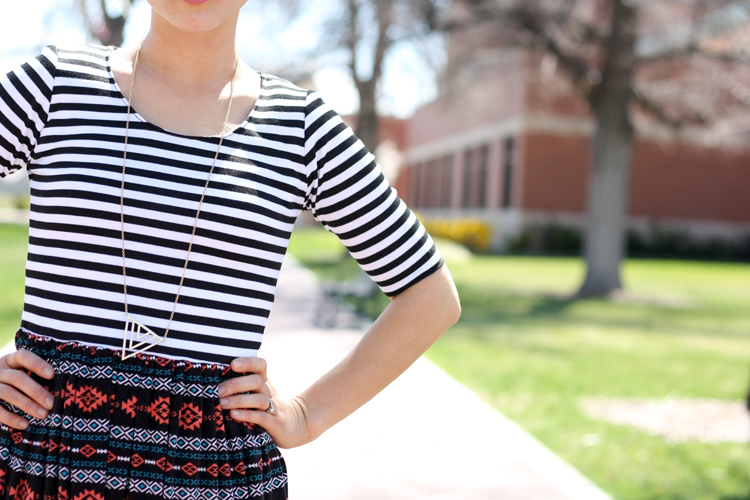 Other than that, I can't say enough good things about Ponte!
Oh! Another thing to keep in mind while shopping for knit fabrics, is to look for "mid-weight" fabrics. Those will work best for a dress like this. If your fabric is too light it can be a lot more difficult to sew. Still doable, but if you are new to knits, it could prove frustrating.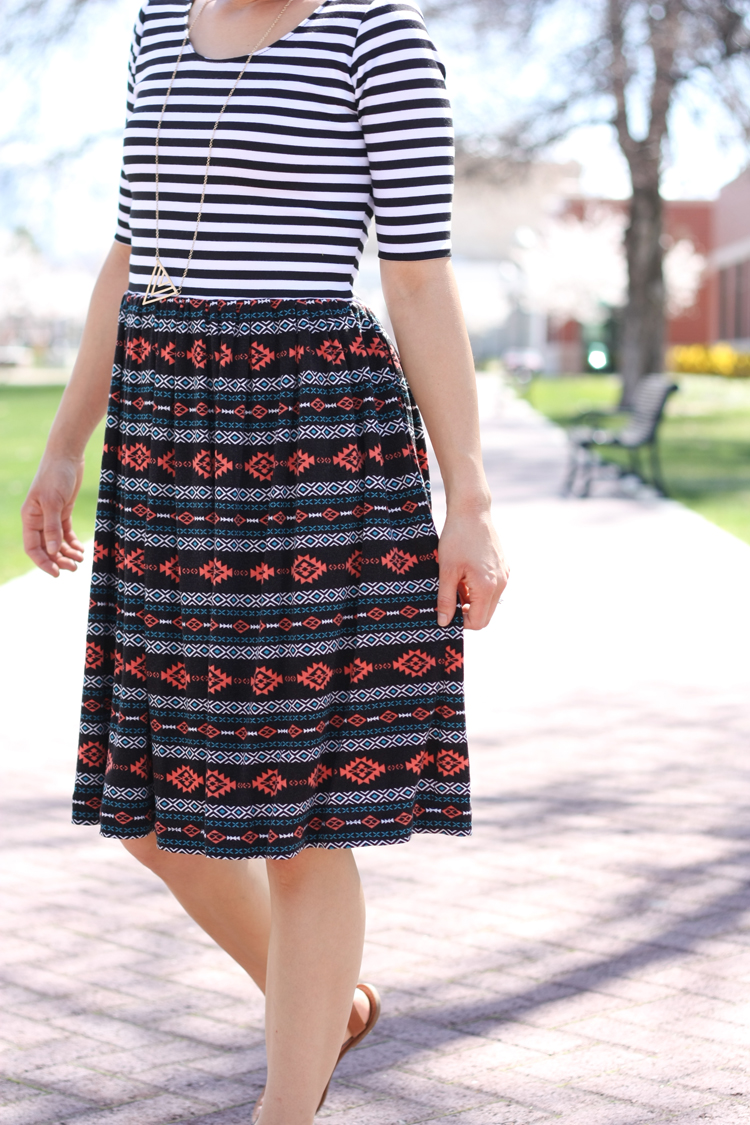 I really couldn't be happier with this dress. It is super comfy! I love dresses that feel as comfy as sweats but look put together and cute at the same time.
Necklace from Icings || Shoes from Forever 21 || Blazer (in previous pictures) from H&M
Are you ready to win some fabric cash to Girl Charlee?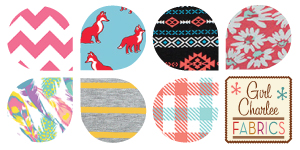 We are giving away one $40 gift certificate to one lucky reader! Woot!
Think of all the fabric you can get with that? Swoooooon.
Enter in the rafflecopter widget below.
This giveaway will run until Sunday, April 13, 2014 at midnight EST and is open to all readers.  The winner will be notified by email and announced on Facebook.
GOOD LUCK!