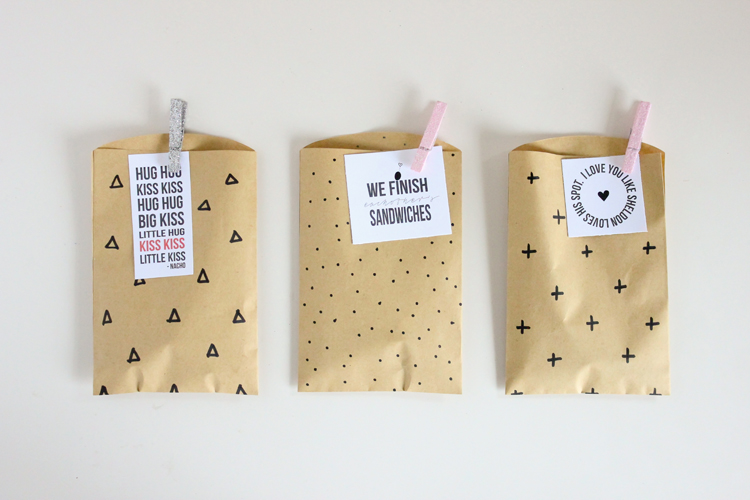 As  a mom of young kids, Valentine's Day sometimes feels more like a kid holiday than an adult one. But I say, why let kids have all the fun?!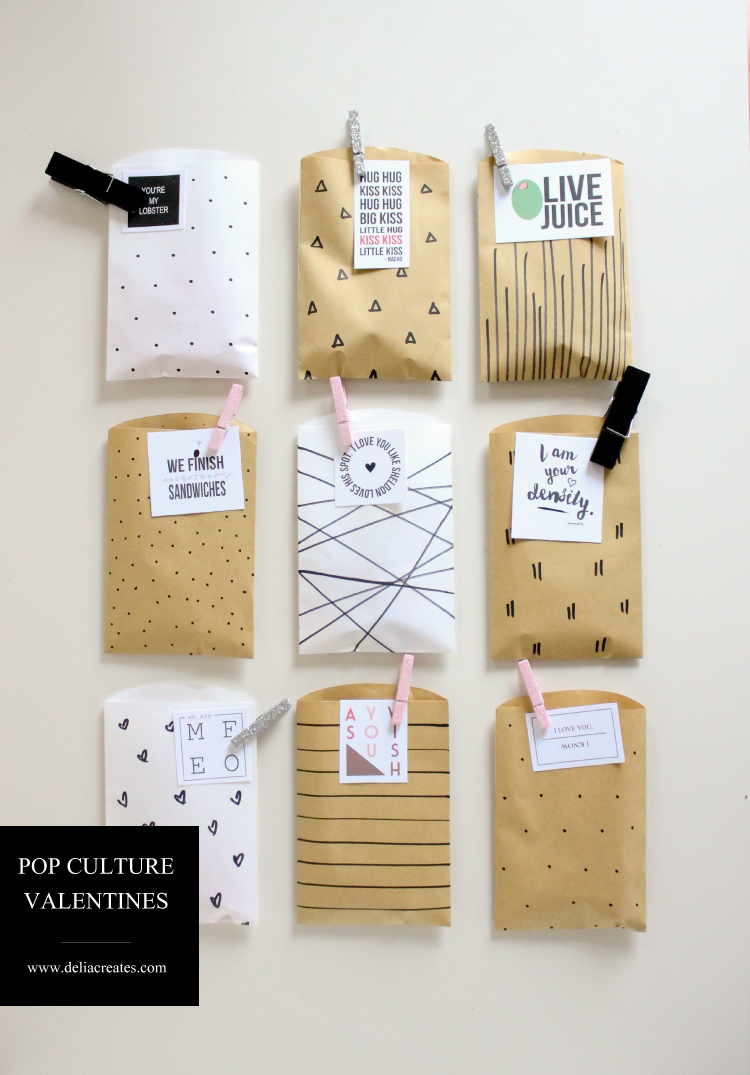 I whipped up these quirky pop culture valentines perfect for gifting to friends, family, or co-workers at the office.
Get the FREE PRINTABLE HERE: pop culture valentines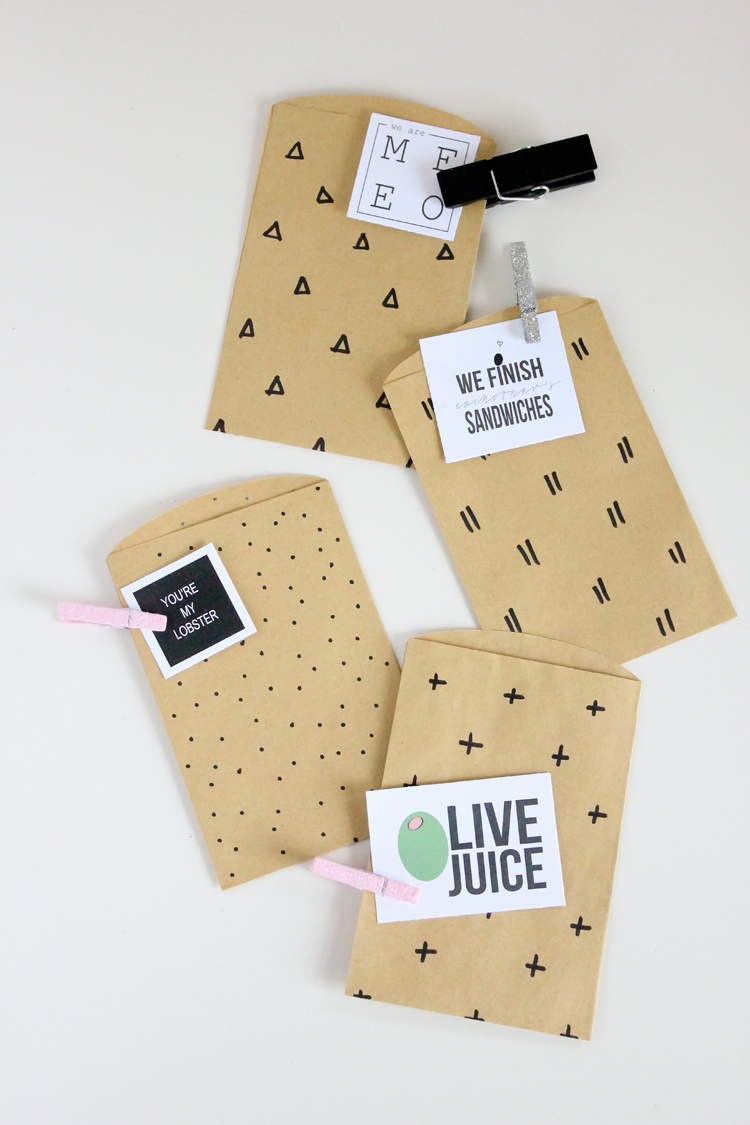 Don't worry, I didn't forget about my husband. Of course, I like to get romantic with my forever beau (!), but it's still fun to give out valentines to friends too.
And…if you want to reserve one for your true Valentine, all the quotes could go either way. I think most of them are quirky and funny enough to be platonic, but they are also funny romantic if you mean them to be that way.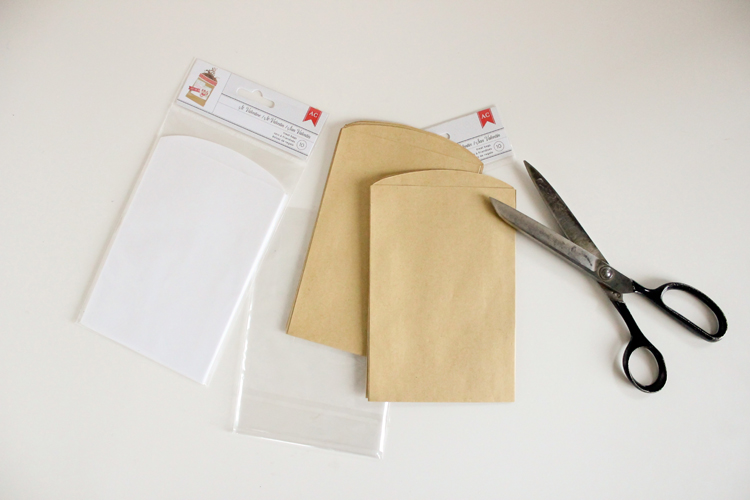 These valentines are super duper simple to put together.
I just picked up these basic treat bags from the One Spot at Target and doodled all over them with a sharpie. I made sure to insert a piece of card stock inside the bag before doodling, so the marker wouldn't bleed through.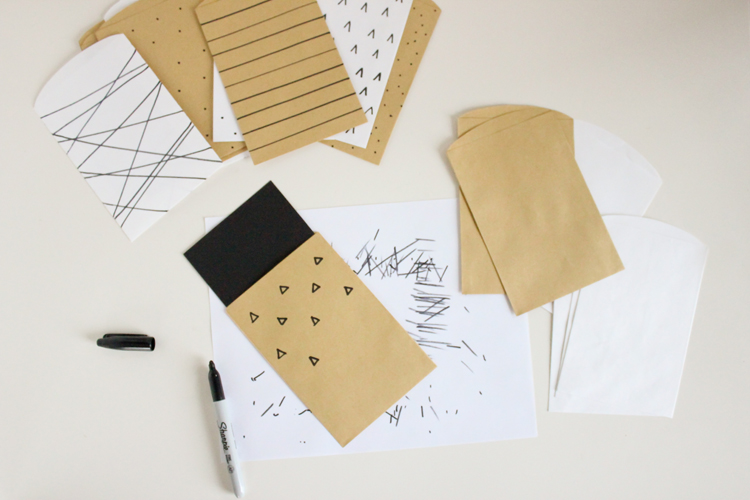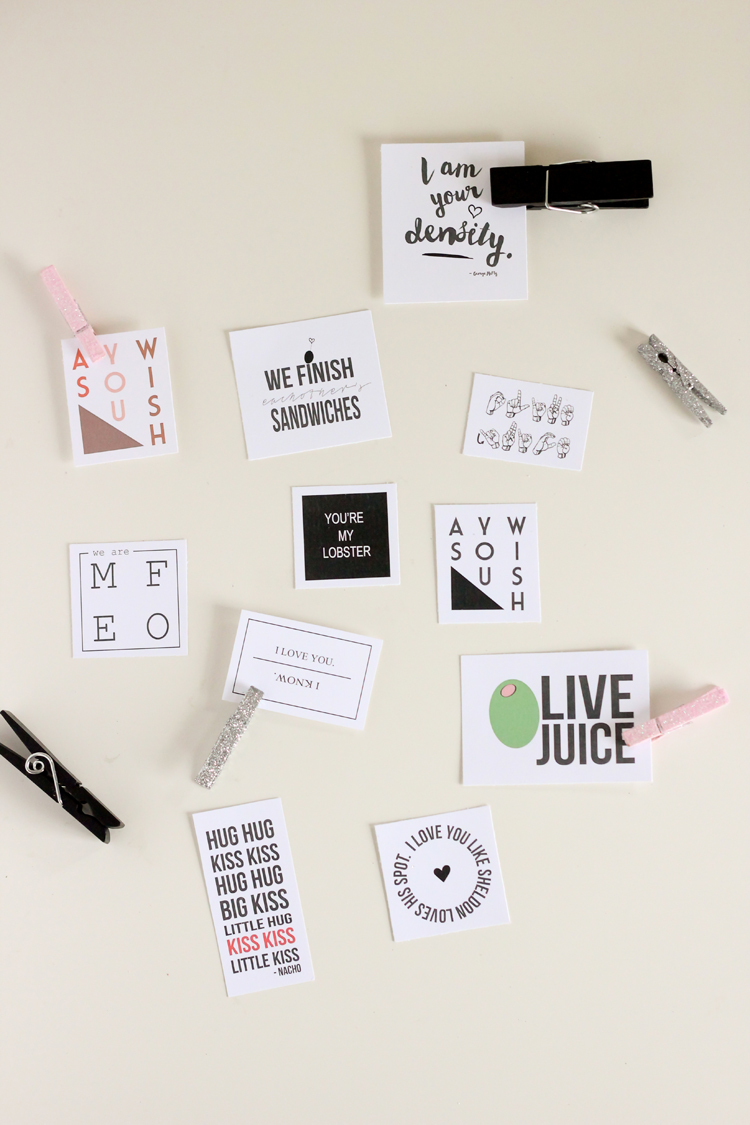 Then I printed up my tags on heavy white card stock.
Click here for the free printable: pop culture valentines
(I prefer to print them up at a print shop like The UPS Store, Fedex, Staples, etc.)
I cut out the tags, filled the bags with candy, and then clipped the tags to the bags with these cute little mini clothespins…also from the Target One Spot!
Ta da…Valentines are ta- d o n e!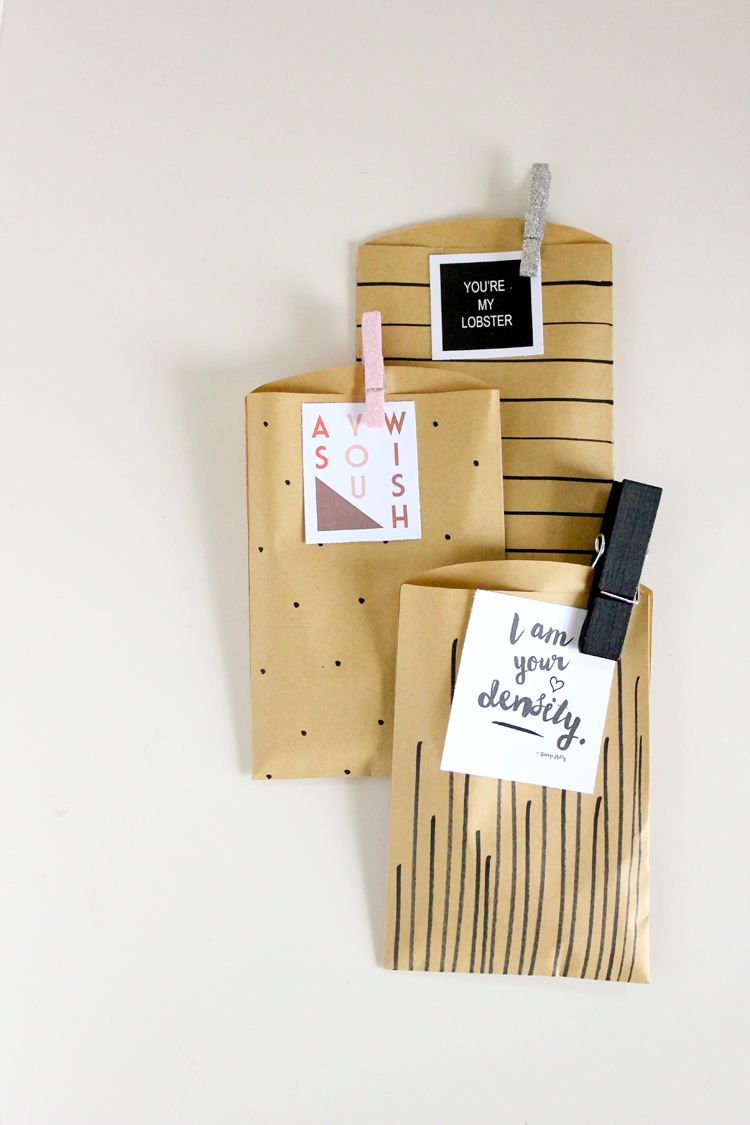 So fun and SO easy! Right?!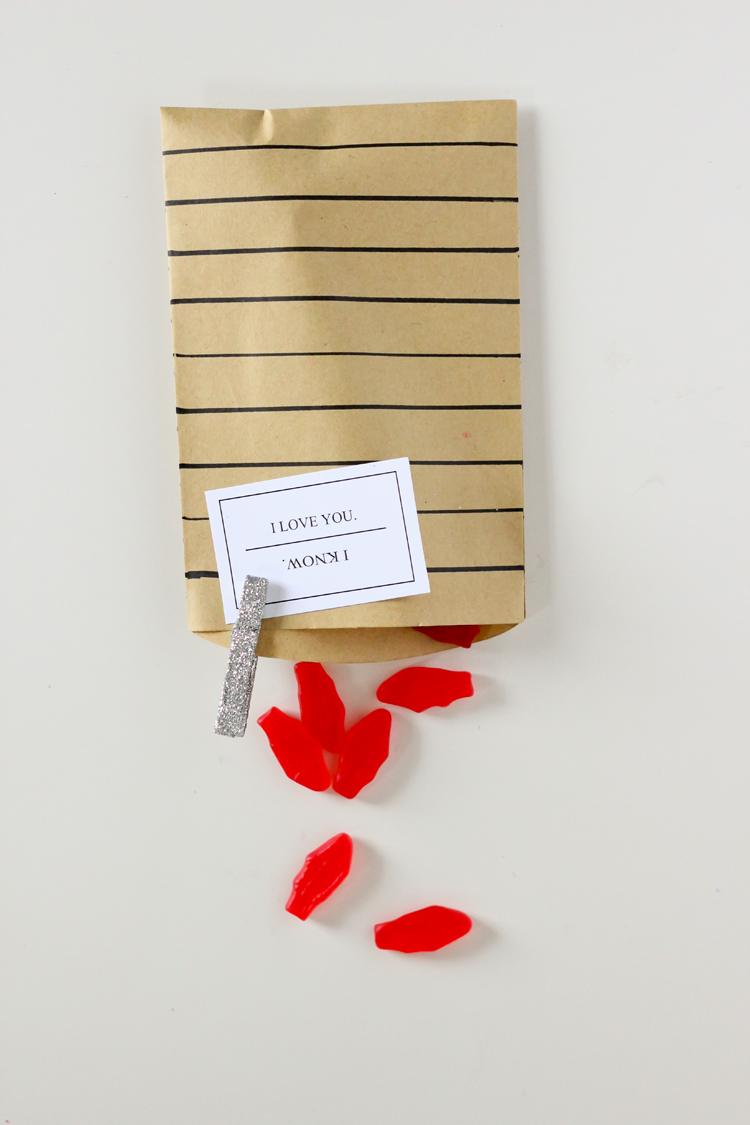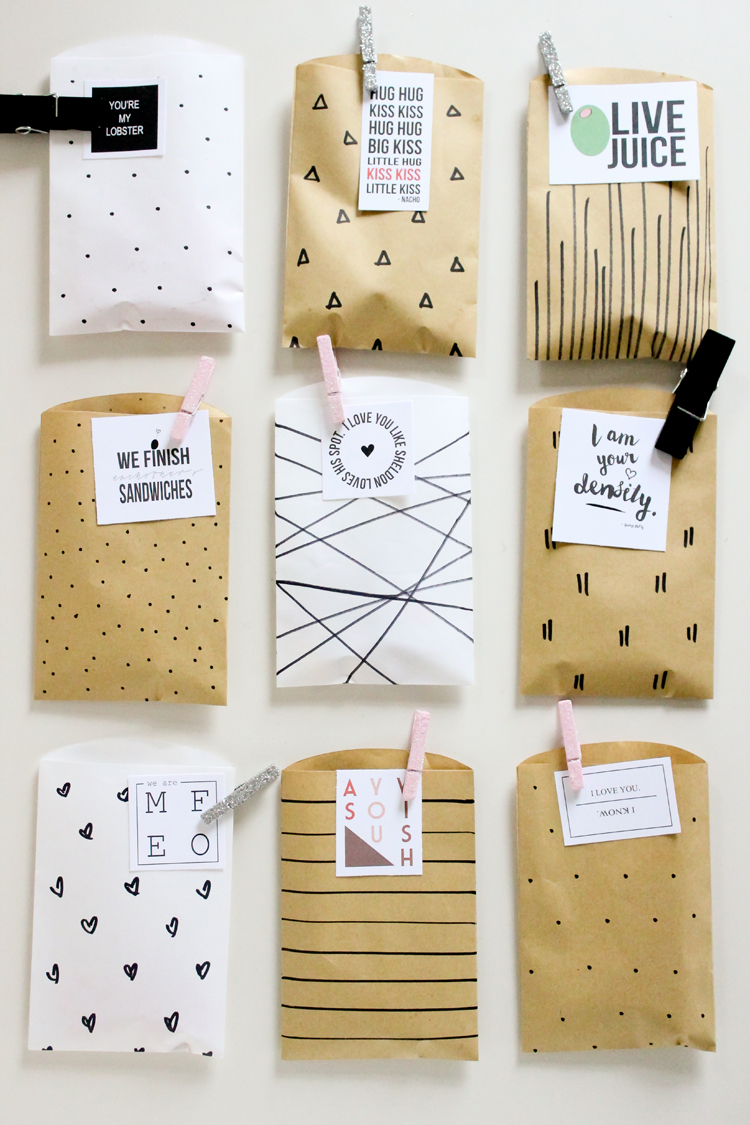 Just in case the quotes are unfamiliar to you, here's the breakdown of what movie or T.V. show they are from:
You're my lobster. – A version the "She's you're lobster" quote from Phoebe from Friends.
"As you wish." – Westley from The Princess Bride.
"I am your density." – George McFly from Back To The Future.
Olive Juice – This is from a lot of different places, but I remember it from The Other Sister.
"I love you." "I know." – Leia and Hans Solo from Star Wars.
"We finish each other's sandwiches." – Hans and Anna from Frozen.
I love you like Sheldon loves his spot. – Big Bang Theory.
"Hug hug, kiss kiss, hug hug, big kiss, little hug, kiss kiss, little kiss." – Nacho Libre.
"We are M.F.E.O." – Sleepless In Seattle.
Note: There are two for "As you wish" and the sign language tag says "olive juice." I designed the printable to have enough tags that look good in black in white if you choose not to print in color.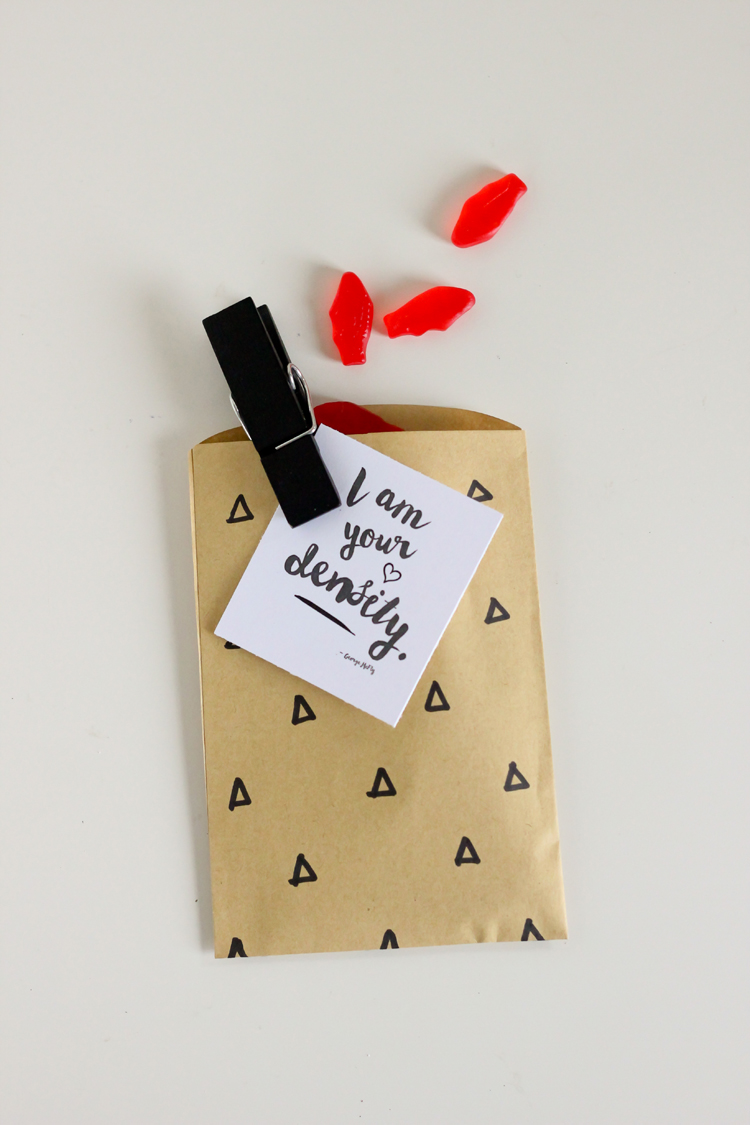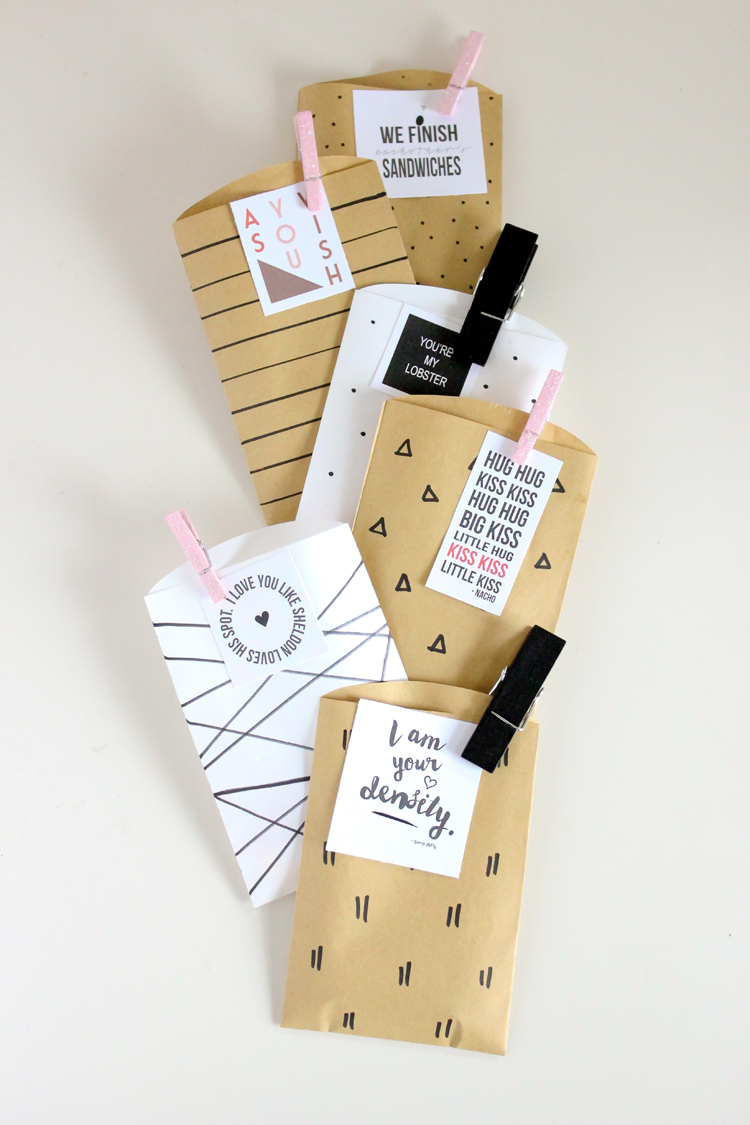 The basic treat bags are really the key to making this project feel complete and cute and quick! (Say that five times fast).
I feel like it can be tricky find good kraft paper basics, so the fact that these are from The Target One Spot, where everything is $1-$3…feels like a total score! And it's not like there are three to a pack, so you have to buy a bunch to get the number you need. These bags come 10 to a pack!
Target has more than  just have treat bags too.  They have stocked their One Spot with 40+ valentine crafting supplies from American Crafts right now…the glitter clothespins I used in this post, washi tape, paper straws, pre-cut paper banners, glitter paper, stamps, stickers gel pens, etc., etc! It's super cute stuff and it's sure to go fast, so GO check it out! As if you need another excuse to make a Target run. 😉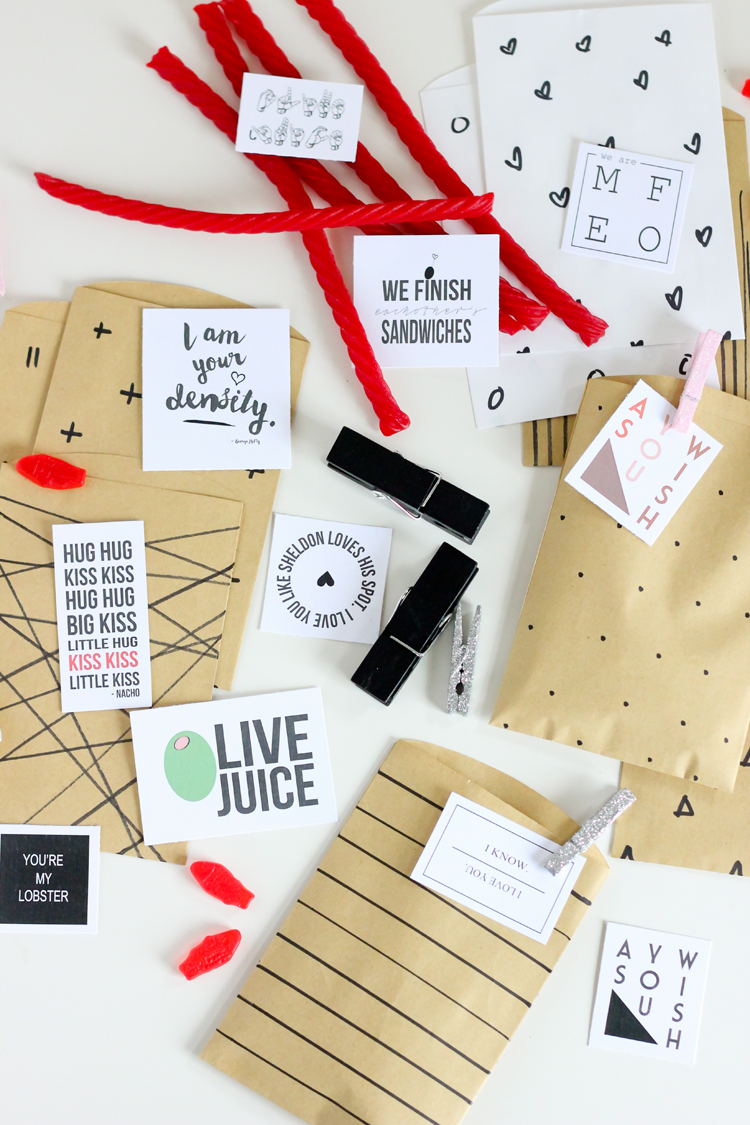 This post is sponsored by Target, but all opinions are enthusiastically my own. I heart Target! 
I also want to give a shout out to some of my friends for helping me brainstorm up a list of these valentines! Muah!