Honey sticks are a favorite treat around here!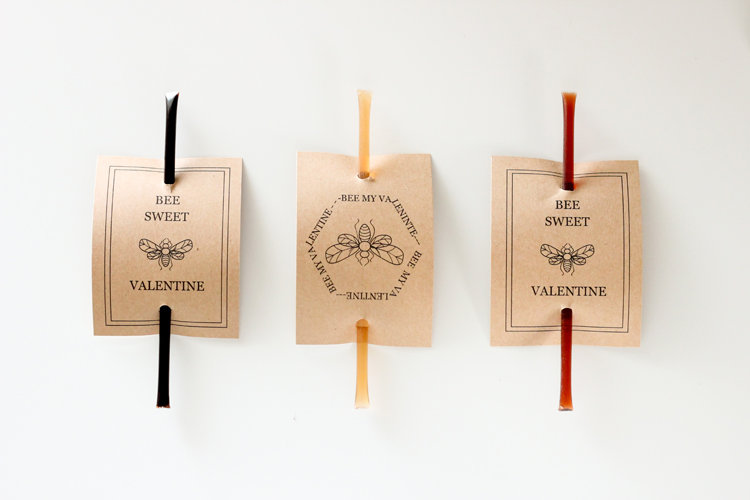 So much so, that my ten year old decided he wanted to give them out for Valentine's Day this year. What a cool kid, huh!?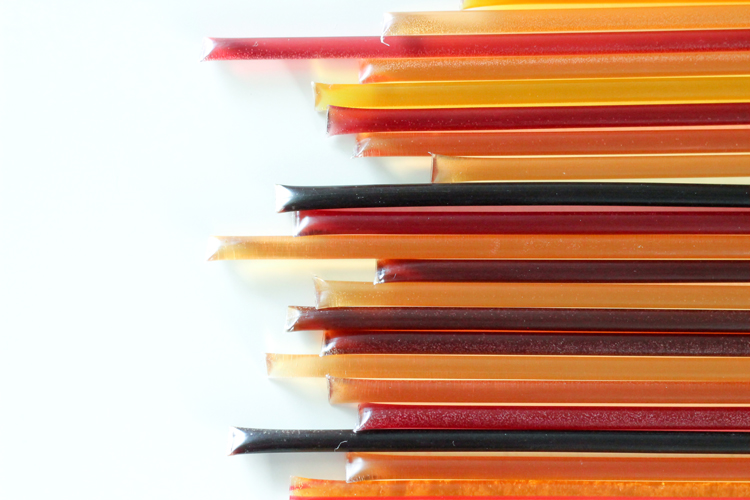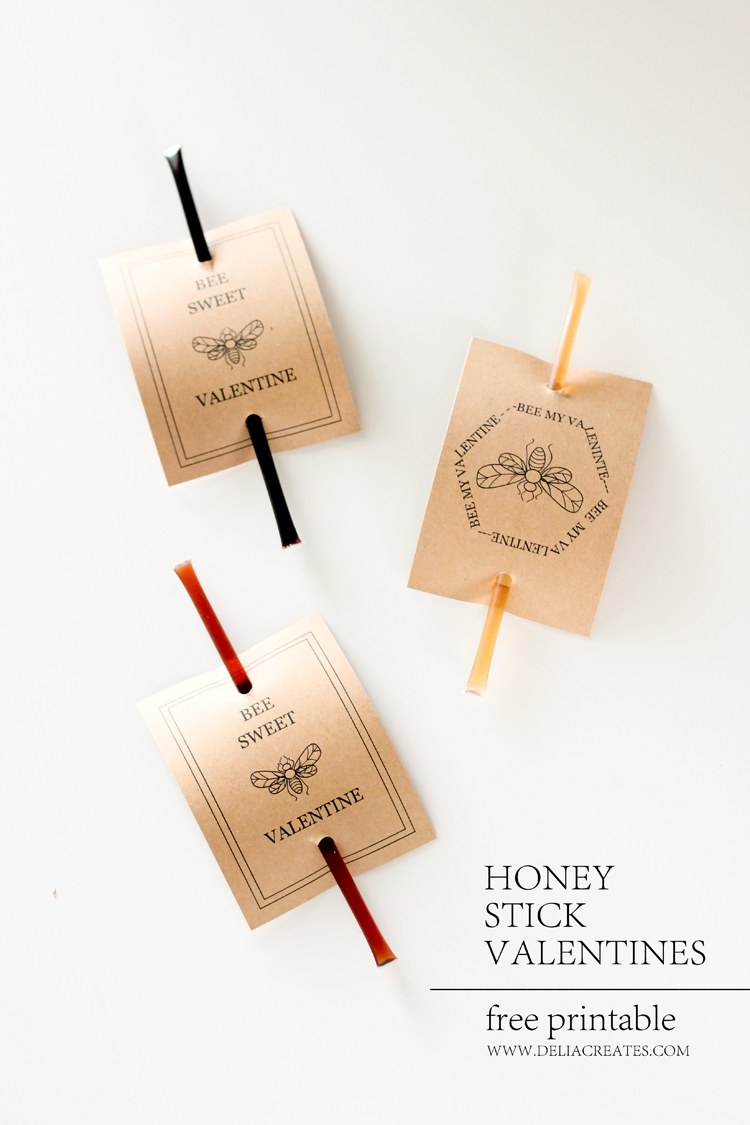 So, I whipped up some valentines for him and thought I would share them with you too!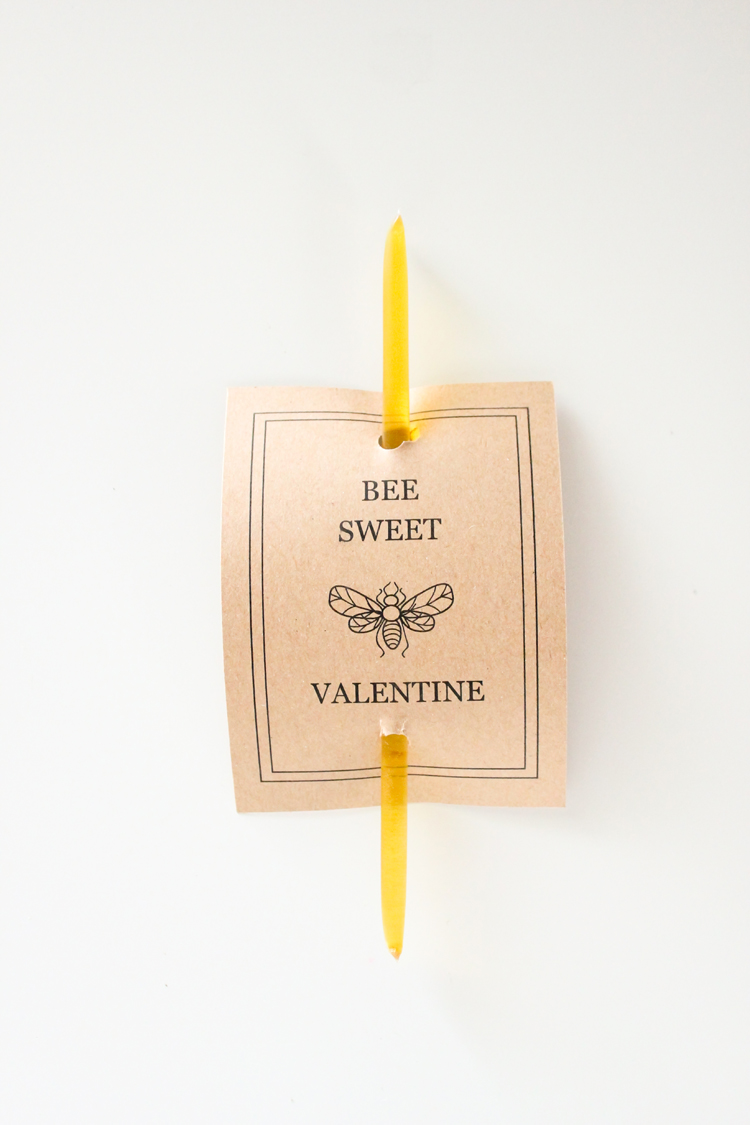 Simply grab the free printable HERE.
Please note that it is hosted by google docs. You should not need a google account to access it, but if you are having trouble accessing it, try logging into your google account if you have one. If you prefer to have email delivery, email me at [email protected] Please expect up to 10 days for email delivery. It likely won't take that long, but expect it to take longer, since I have to personally email you the file.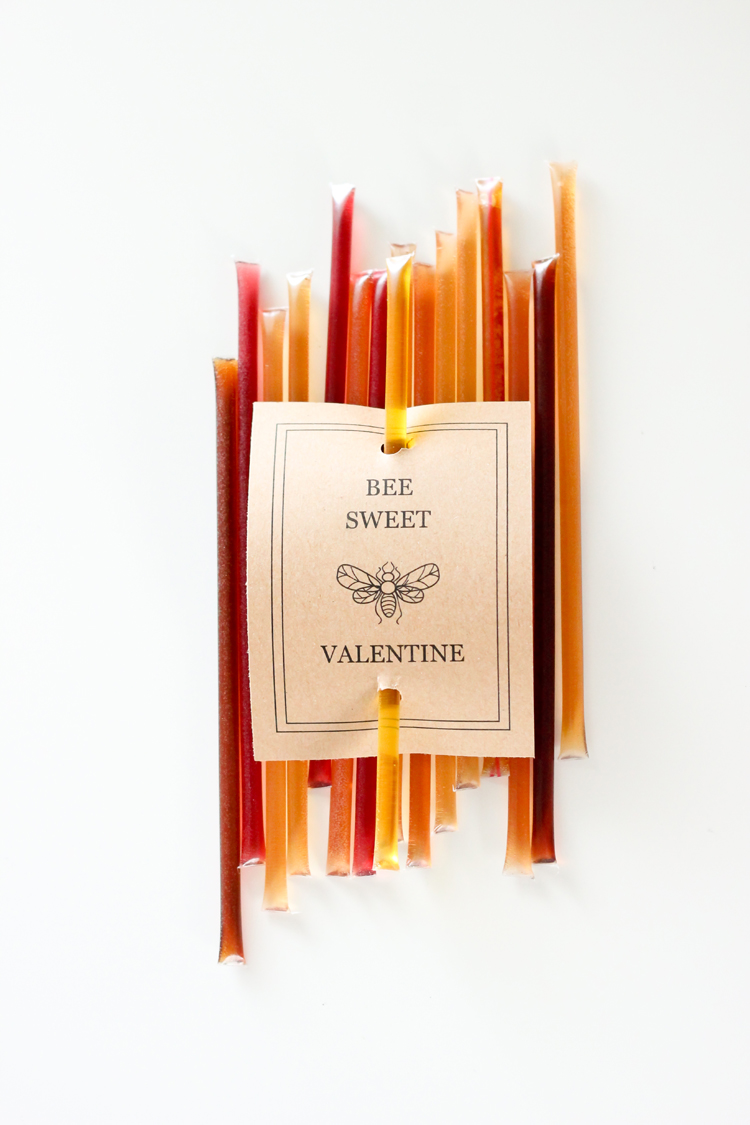 I like how they look, printed on kraft paper card stock. You can, of course, print them on any color card stock though.
There are six to a page. I left the honeycomb shaped ones in the middle spaced out a little farther, so that you if you want to use a circle cutter or something, you can.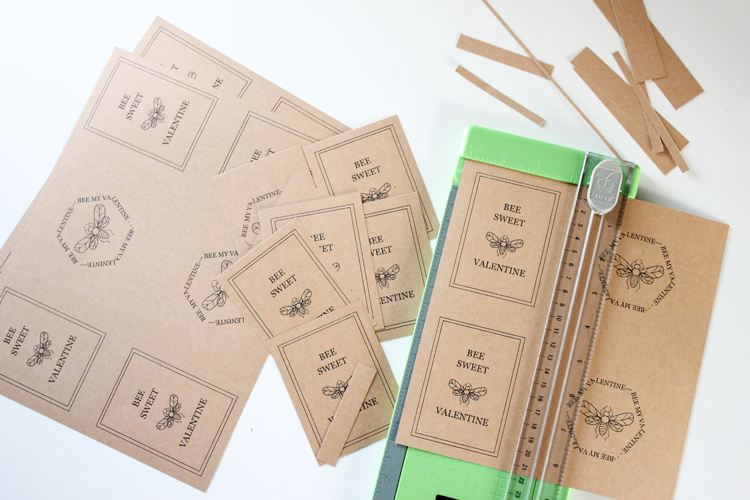 Once you cut them and trim them, punch a hole at the top and bottom.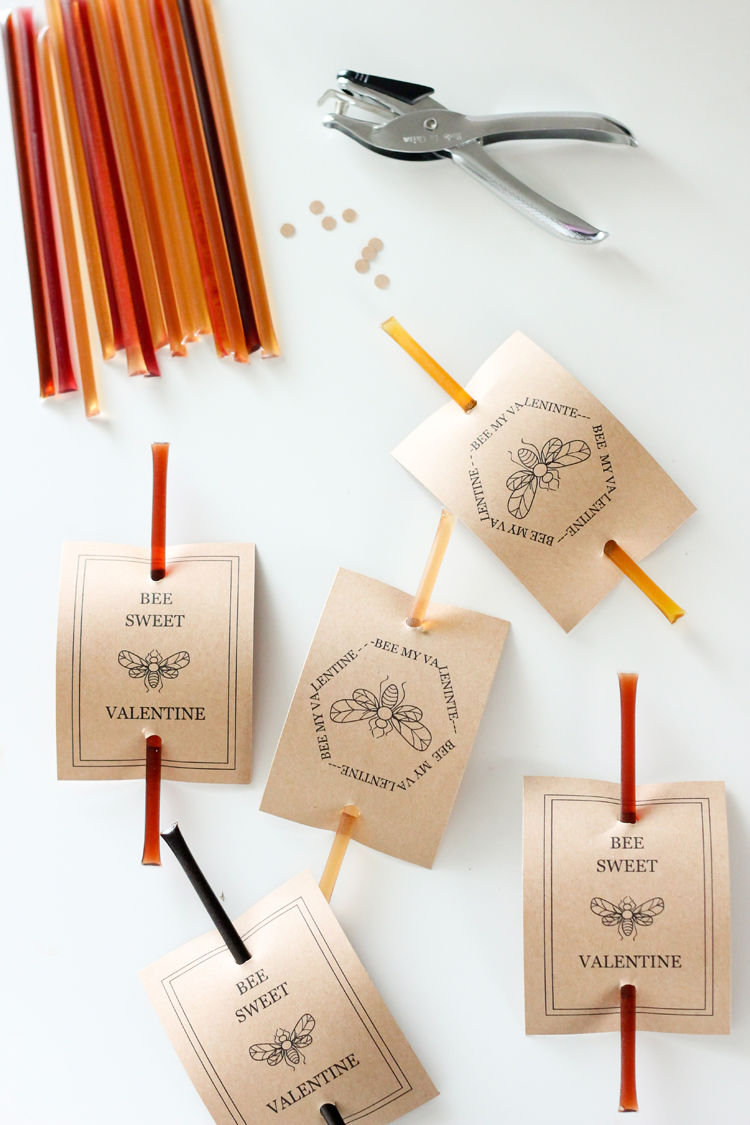 Thread the honey sticks through the back. Be aware, that there are little corners on the ends of the honey sticks that don't fit perfectly into the hole punches and may cause some minimal tearing. If you're careful, it will hardly be noticeable. (You can also cut slits instead with a cutting mat and exacto knife, if you have those tools. )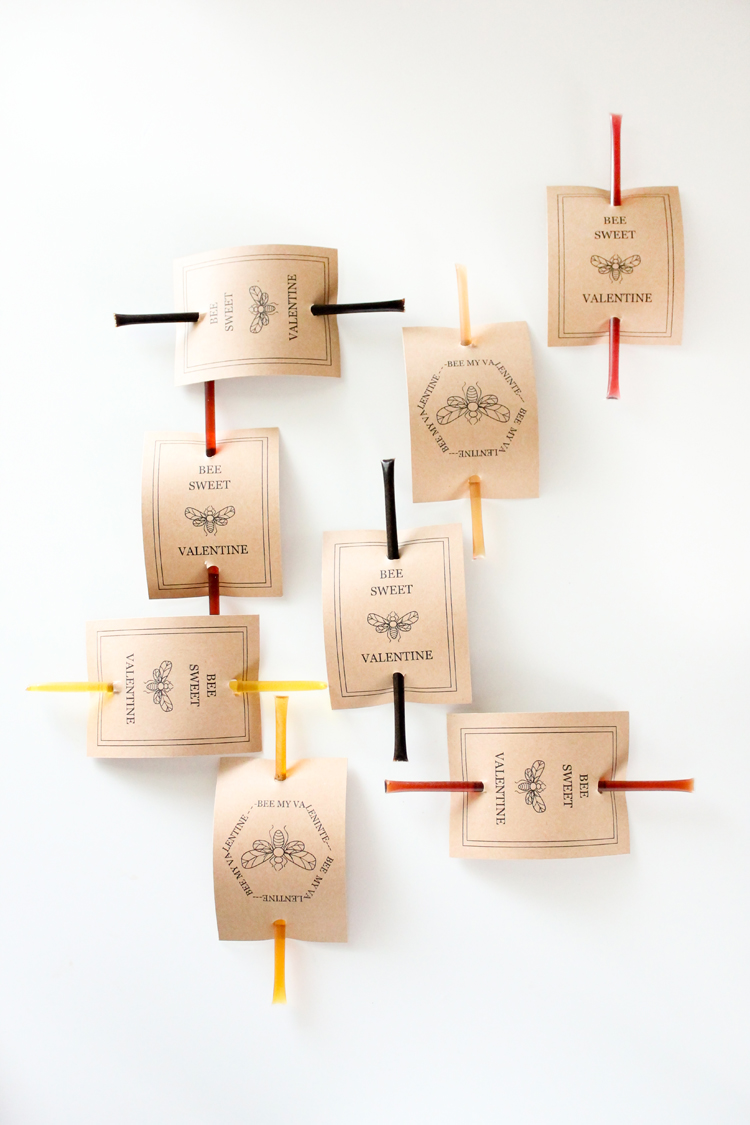 That's all there is to it! Pretty simple and sweet. 😉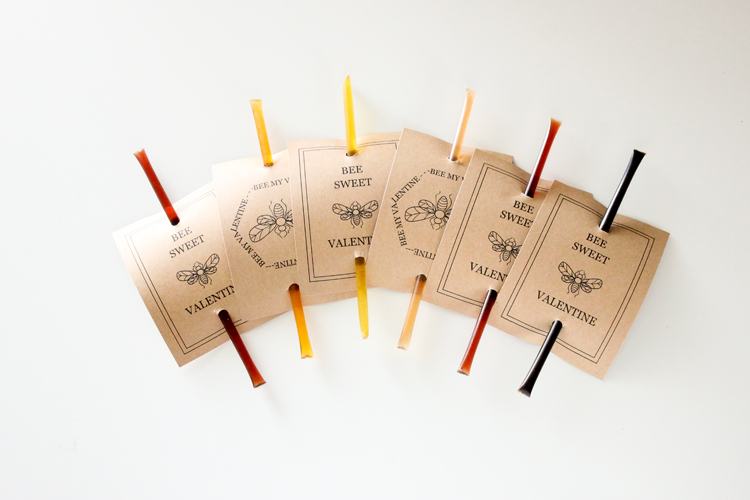 I love all the honey stick flavors you can find. In this picture, there is sour cherry, cinnamon, original, peach, watermelon, and chocolate. So yum!