Need a winter boredom buster project? How about an easy snack idea?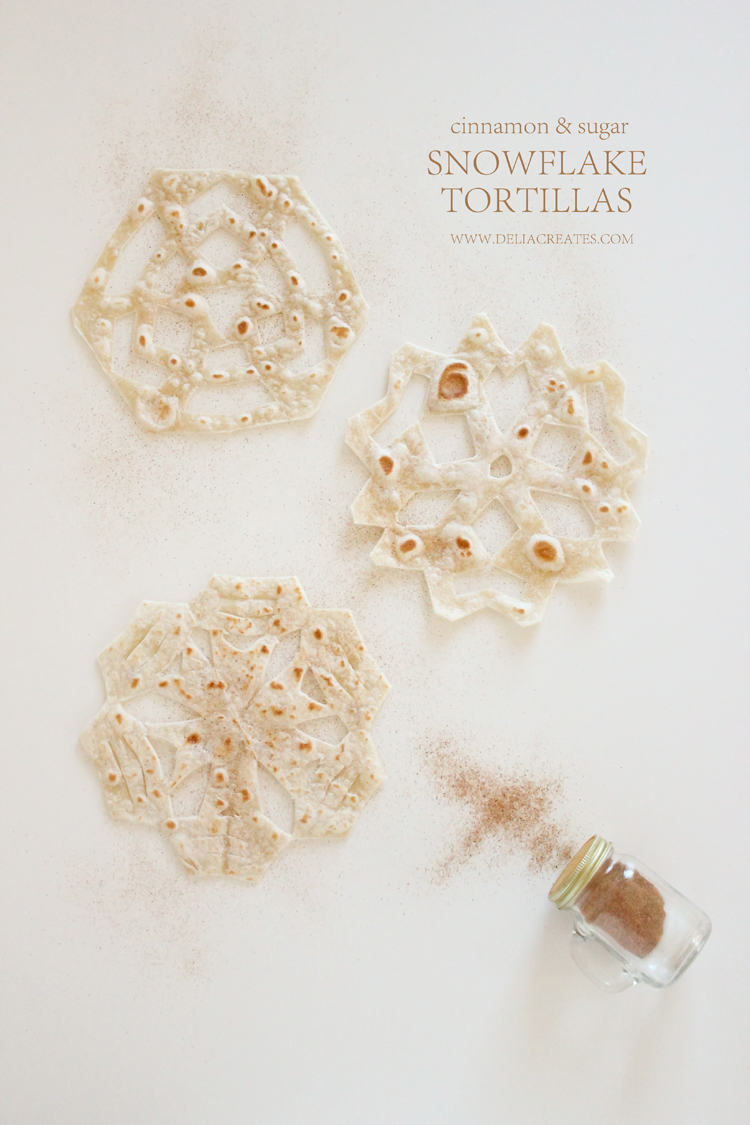 These snowflake tortillas are are both! They are super simple to make. Like so so so simple it hurts, and they are fun to make, for any age.
They also give a whole new meaning to eating snow. 😉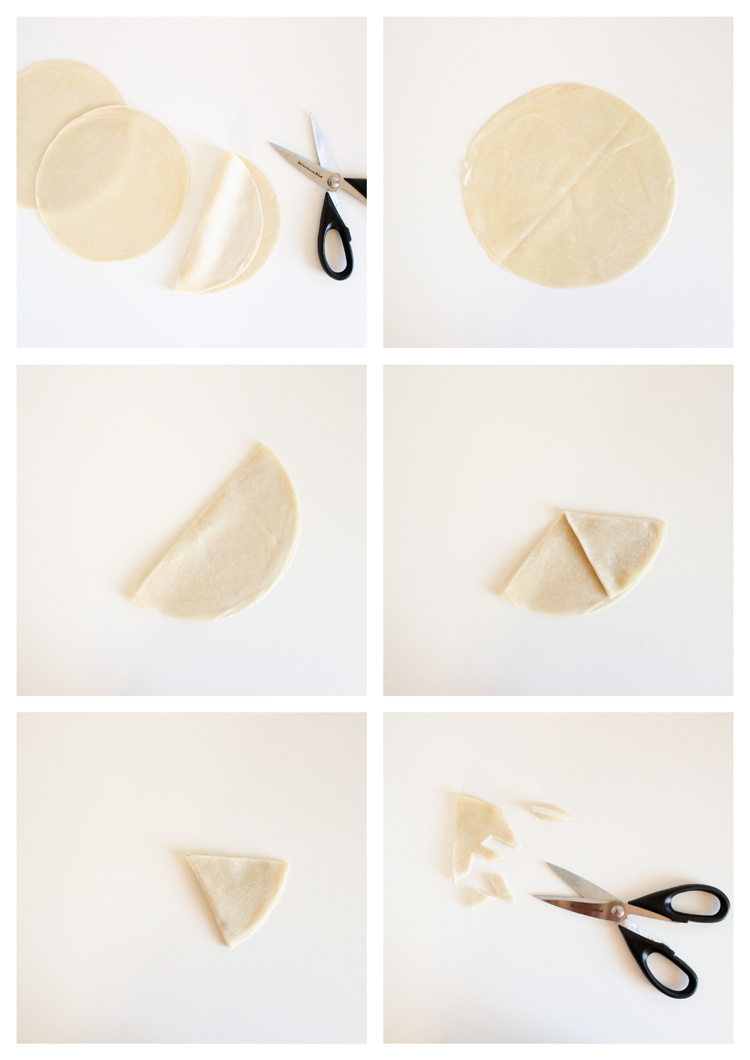 You simply fold a tortilla and, using clean kitchen shears,cut it up like you would a paper snowflake. That's it!
The tortilla is already the perfect shape for it, so you hardly waste any tortilla as well .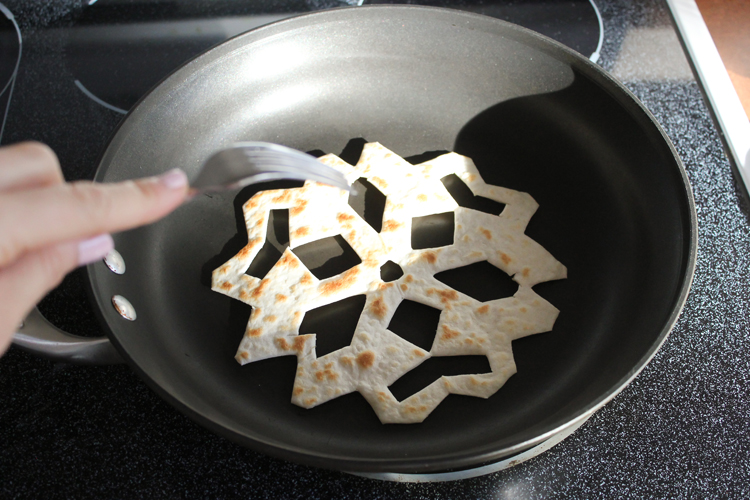 I used raw tortillas because they are nice and pliable for the cutting portion (plus, I think they taste better). You can used pre-cooked tortillas too though. It's alllll good.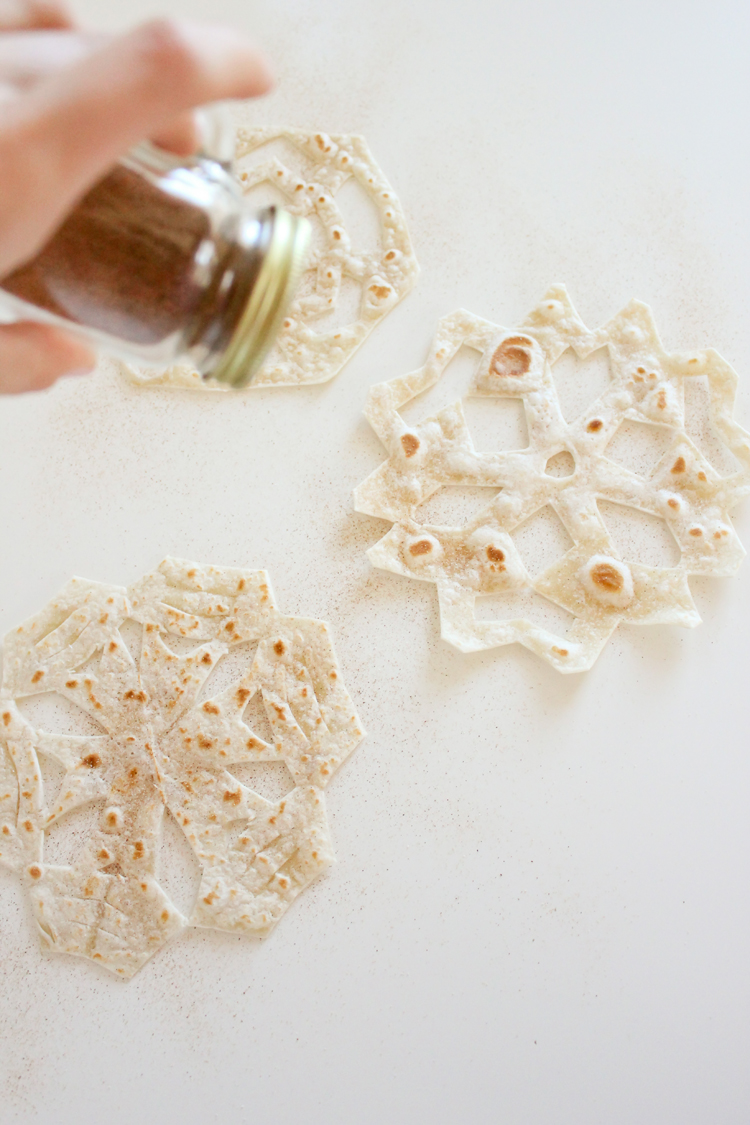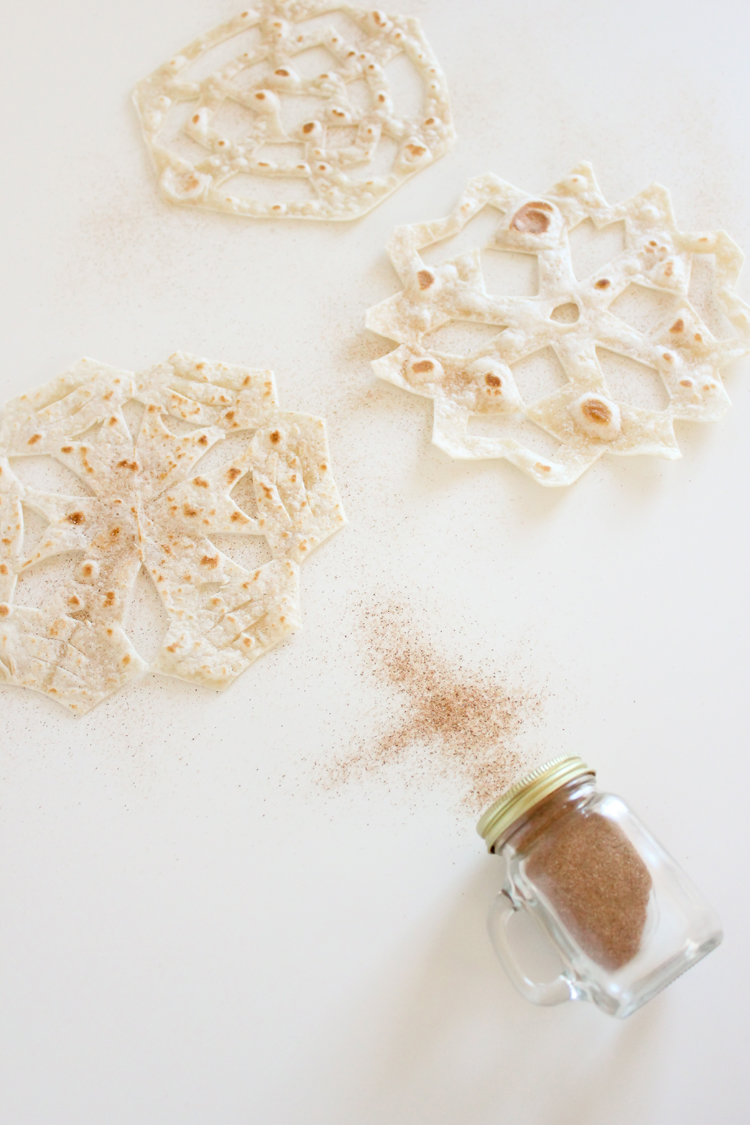 They are pretty much useless as normal tortillas after you cut into them…of course. But with a little butter and cinnamon and sugar, they make a fun to eat, sweet winter treat! (extra rhyming for the win)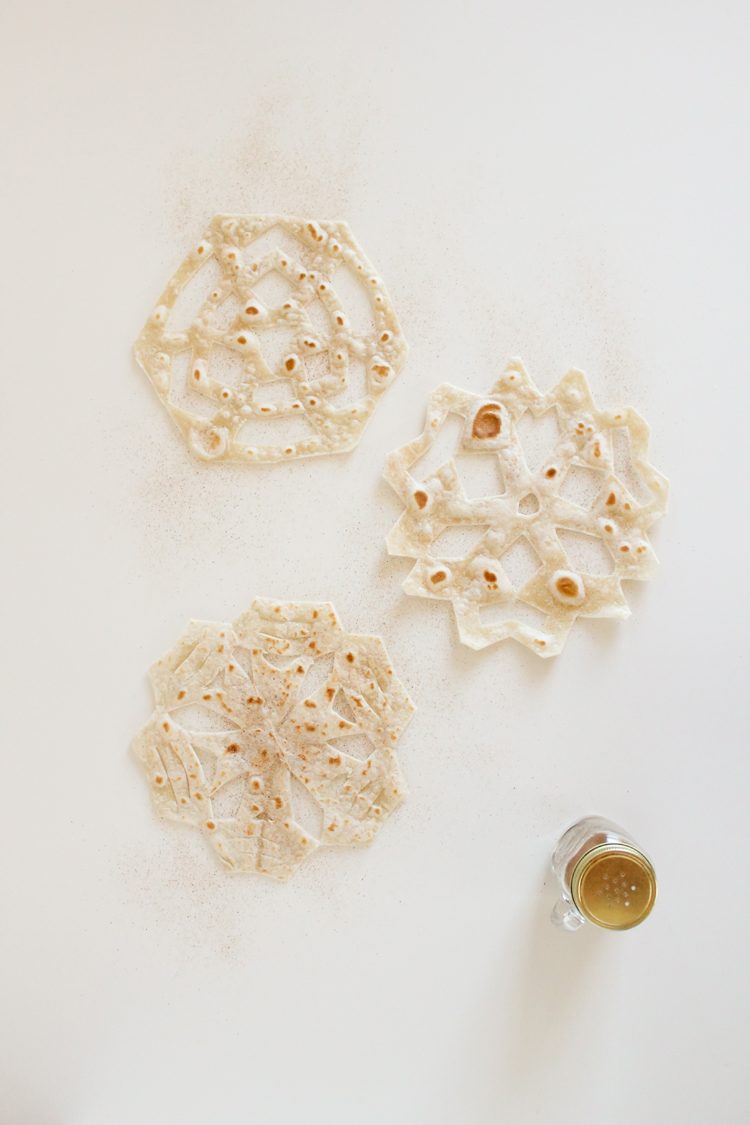 You can also try powdered sugar for a frosted look, or even some sprinkles (!).
They make a great addition to a special breakfast, a fun Frozen party treat, or something to do with the kids on a quiet, wintry afternoon.
I made these when it was just me and my two year old, so she mostly helped with the eating and the smooshing of the leftover tortilla bits. When my older kids are around, they like to cut the tortillas themselves and help cook them up. It's a great first, kitchen project.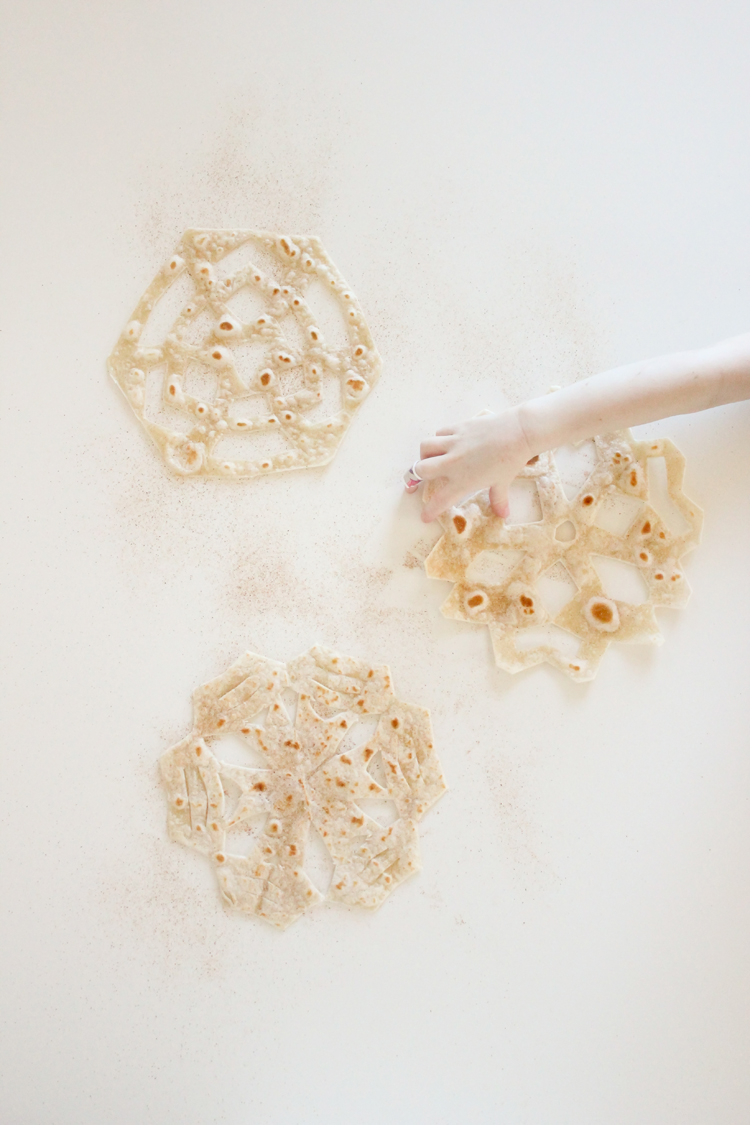 Hmmm…Snow never tasted so good. 😉