If you follow me on instagram…or actually if you follow any sewing bloggers on instagram then you have probably heard the buzz about April Rhodes' new AMAZING fabric line.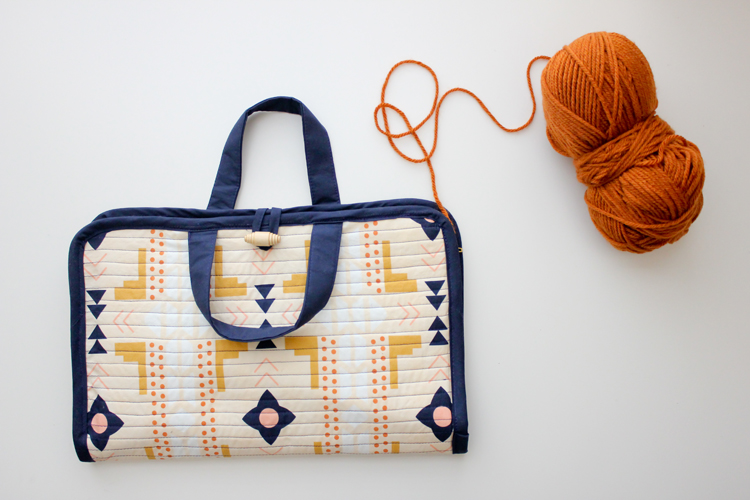 It's called Arizona and it is gorgeous. Truly. It's full of beautiful Aztec inspired prints in luscious Pima cottons, voile and knits. (I know right?)
Her Arizona line is not available quite yet, but will be very (like later this month) soon! When it is, you will be able to buy it HERE from Art Gallery Fabrics.
April asked me to be apart of the release tour and sent me some fabrics to play with. I decided to make a Road Trip Case by Anna from Noodlehead.
This was such a fun pattern to sew up. Anna is the queen of great bag patterns and this pattern did not disappoint. All the pockets and little details were fun to sew together. I shifted the size of the pockets and the placement of the elastic loop to how I wanted it, but otherwise stuck with the pattern.
I love the clear vinyl pocket. It looks so profesh, my husband didn't believe I made the case at first. I wish I could take the credit, but it's all Anna's pattern. It's that good.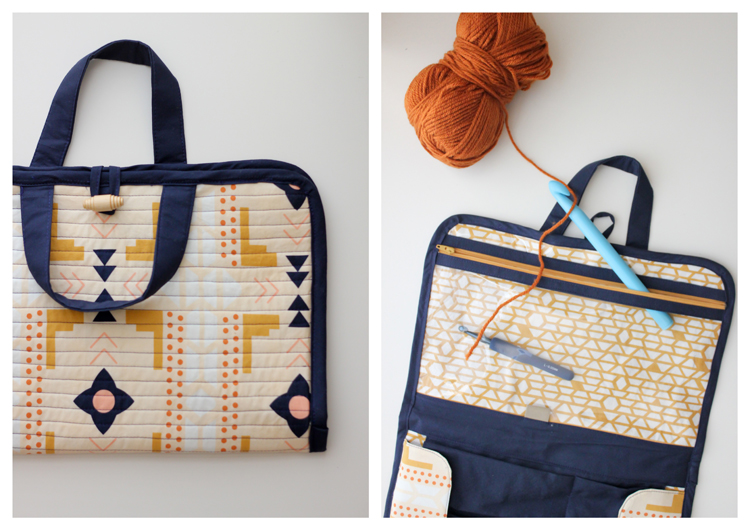 I even made matching bias tape for this case…which if you know me well, I do not enjoy making bias tape. It's one of those things that I appreciate when I'm done, but drag my feet making. I know I'm weird.
But for April's fabric line tour, I didn't want to cut corners. I wanted that bias tape to match exactly.
It was totally worth it! And truth be told, making bias tape didn't bother me that much this time. Maybe I'm moving over to the bias side. ooooh. 😉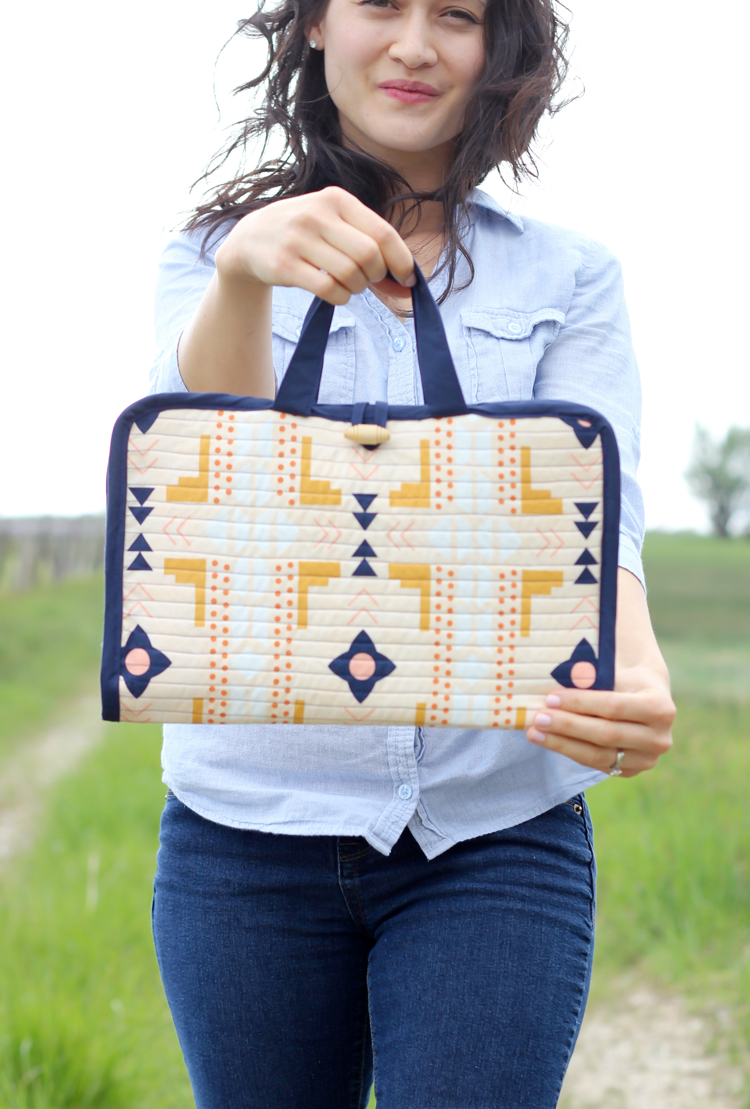 In addition to this case, I also made a Staple dress  (one of my fave dress patterns also from April) using the voile in her collection…more on that tomorrow!
Guys, I seriously can't wait for you guys to get your hands on April's Arizona line. It lives up to it's reputation.
To whet your appetite until it's released….April has generously offered a stack of fat quarters of all 8 prints in her collection for one of you lucky readers!
What?! Iknow. Awesome.
Enter in the rafflecopter widget below.
a Rafflecopter giveaway

Open to U.S. Residents only (my apologies to international readers!).
Good luck!