I've been eyeing the Josephine Tunic and Blouse from Made by Rae since I saw her stunning yellow version.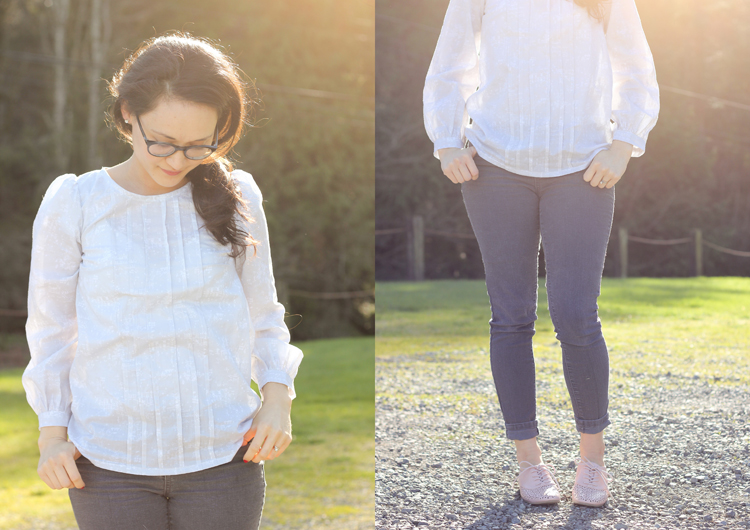 This week I finally had a chance to sew it up for Selfish Sewing Week and I'm in love!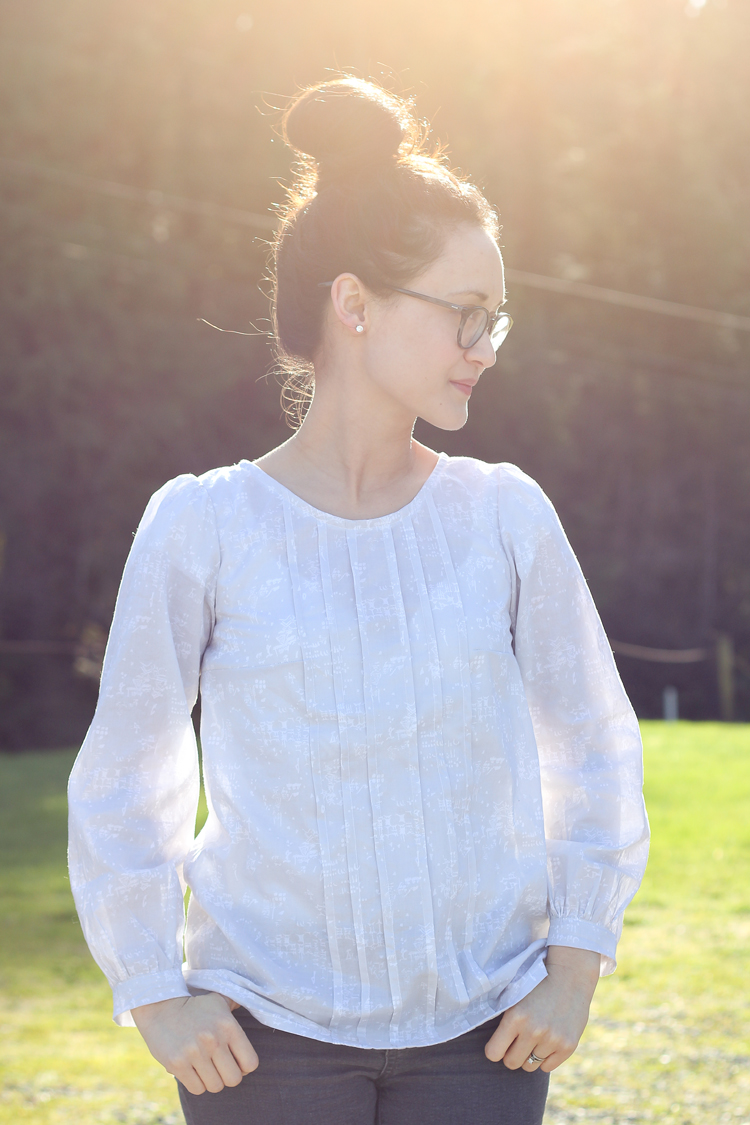 The pleats and the puffed sleeves add classic, feminine, and beautifully simple detail.
And the fit is amazing! It's comfy, yet looks really put together.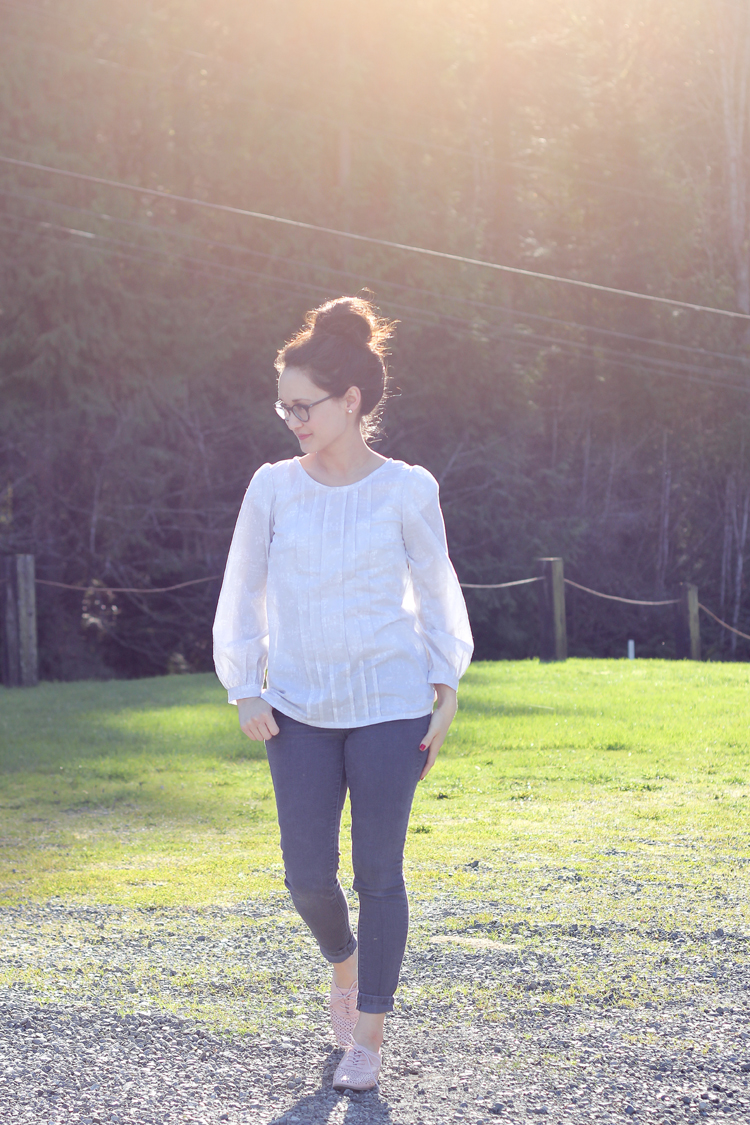 The whole thing came together with ease as well. I wouldn't call it a super fast sew, because the details take some time, but it's an enjoyable sew and not too difficult. I put on my Netflix shows (right now I'm watching the Unbreakable Kimmy Schmidt – so good! Like laugh to yourself in an empty room good) and just plugged my way through the pattern in a few hours.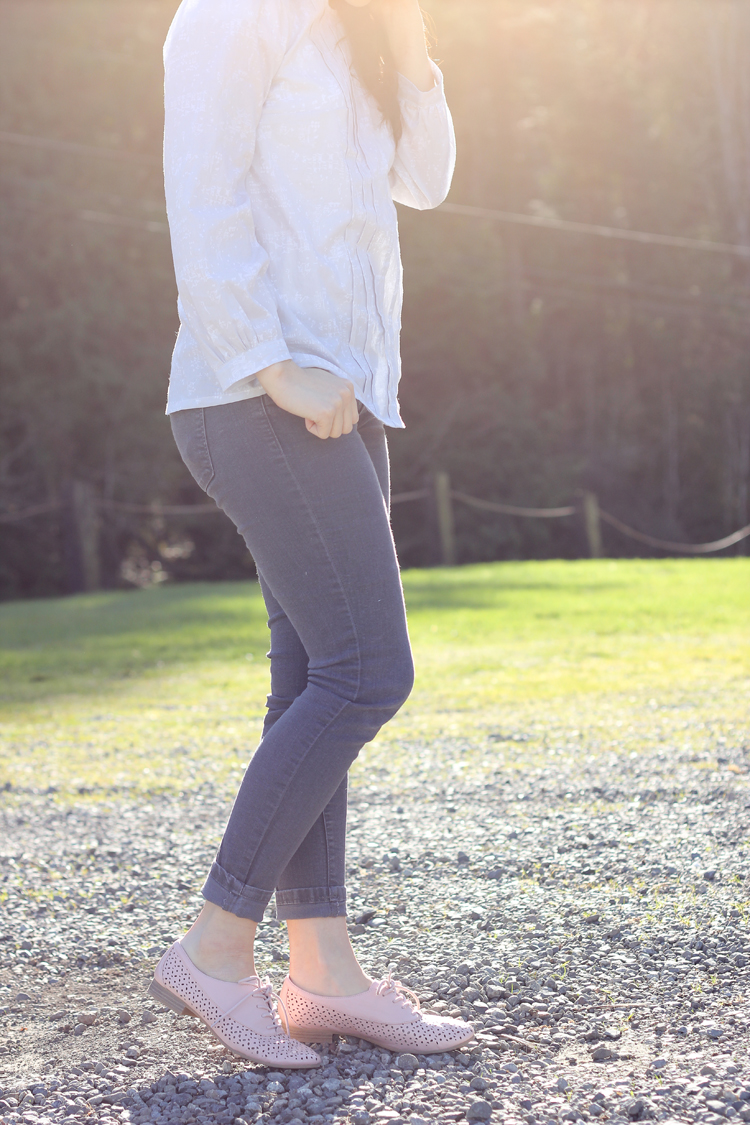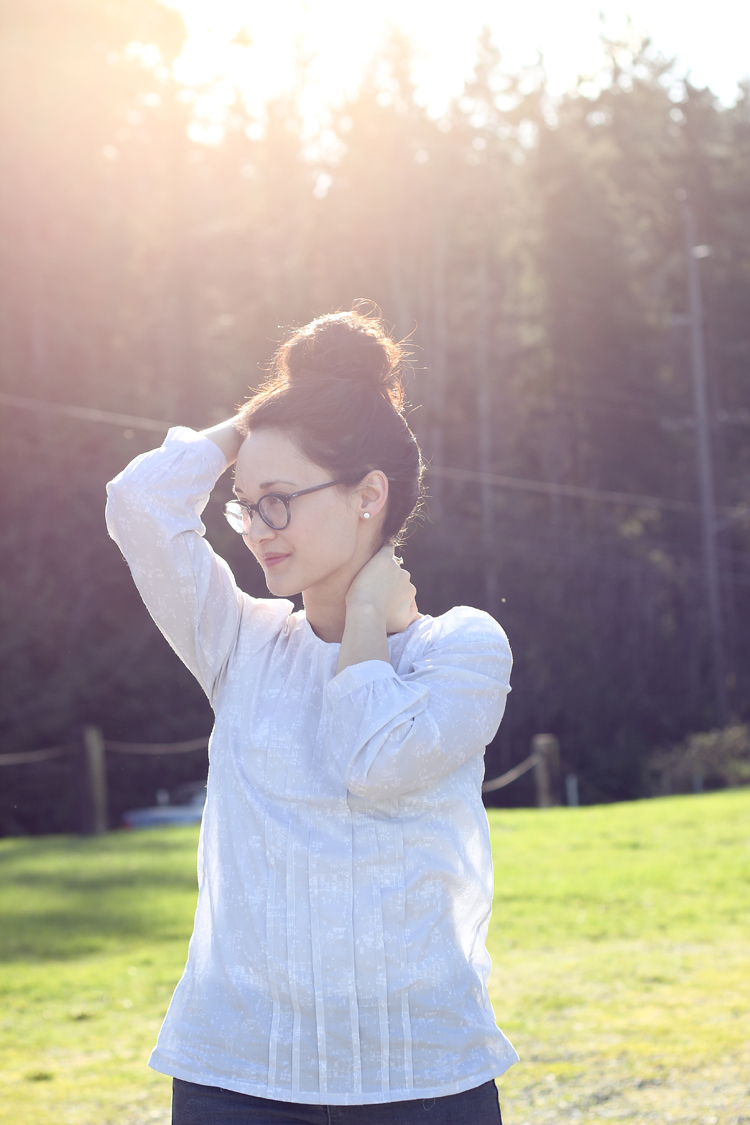 I sewed view B, which is my favorite look. The only change I made is omitting the elastic in the back. I prefer a more relaxed fit. Leaving the elastic off accomplished that, while still fitting me in a flattering way.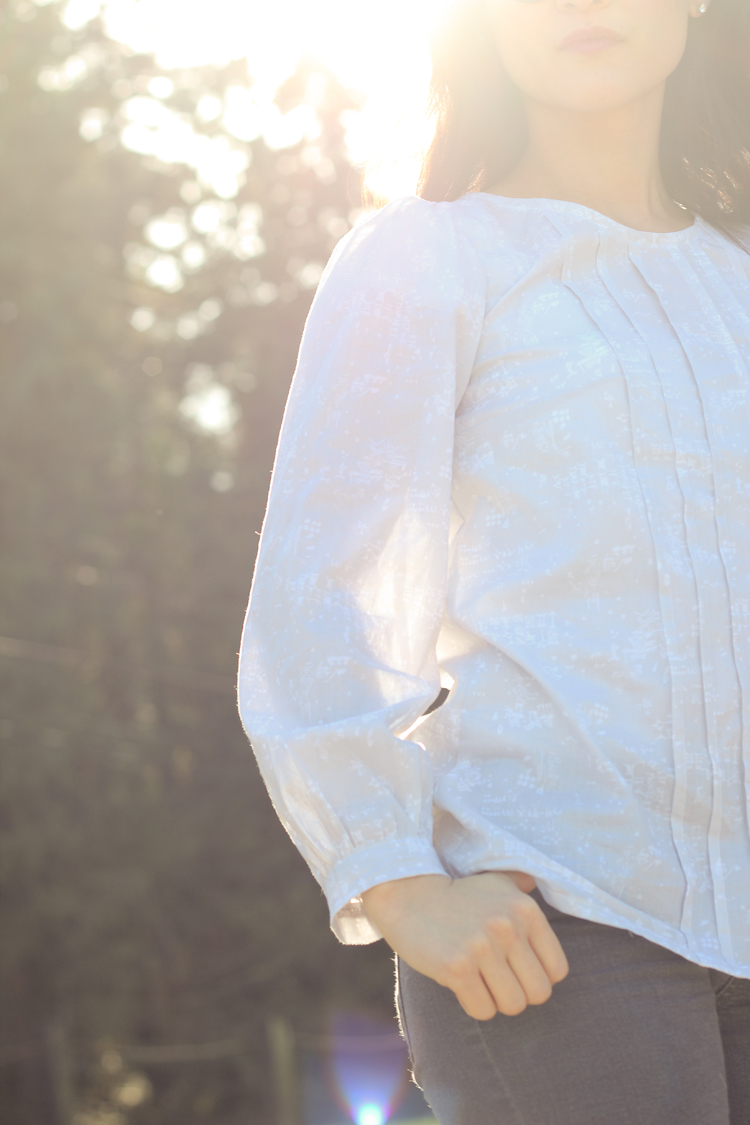 I used a lovely neutral gray print in voile from Art Gallery Fabrics. It's called Cuneiform Script Cast and it is buttery sooooft. It is a bit see through, which I didn't notice as much until after these photos (ha!), but that is pretty standard with voile fabrics.
Every time I use Art Gallery fabrics, I am always impressed with the quality and the feel. It's the good stuff!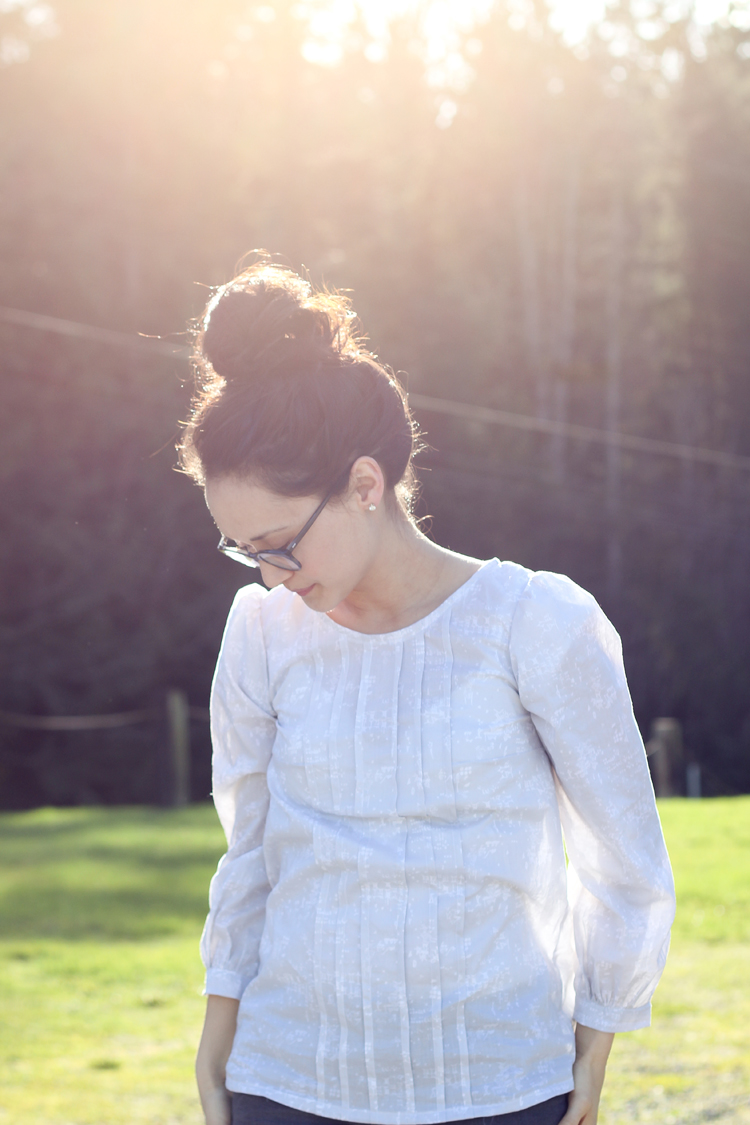 Would you believe my 10 year old stood in as photographer for me this time. Pretty good huh? He's a stud.
To check out more women's sewing inspiration, check out the rest of Selfish Sewing Week at Imagine Gnats. There are pattern reviews, giveaways, and all sorts of great things happening over there!
A special thank you to Made by Rae for this lovely pattern and to Art Gallery Fabrics for the top notch fabric!
Disclaimer: I was gifted the pattern and fabric for being apart of the tour, but I was able to choose the pattern and fabric I wanted, not the other way around. All opinions in this review are genuinely and enthusiastically my own!
Sources: Grey jeans – Forever 21 || Pink leather shoes – White Mountain (but I got them at Ross for a steal) || Glasses from David Kind