That's right! I said,  THE SEWING PARTY!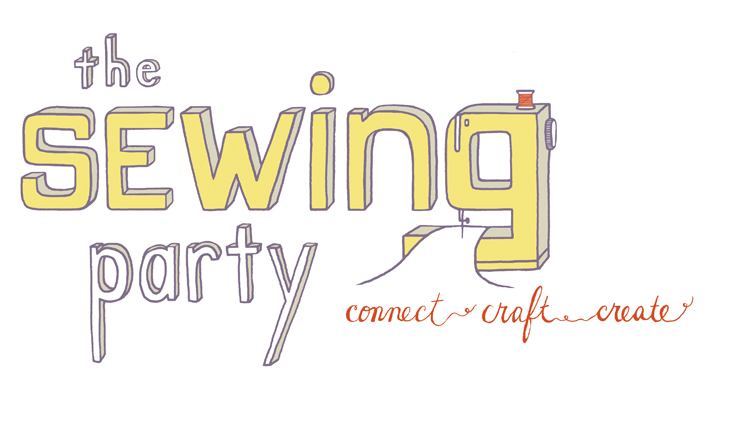 As in, the first ever online-all-day DIY event in history!
On November 8, 2014, thousands of DIY'ers around the U.S. are getting together for a day filled with sewing and crafting classes taught online by leading bloggers and educational experts.
Have you ever wanted to go to a sewing/crafting/blogger conference but you are either not a blogger, or just can't make the trip? Now is your chance! This party is ONLINE and open to everyone*! (*U.S. residents)
It's also affordable at just $40.
Not only do you get to access the 30+ classes on November 8, but you can keep watching and re-watching ANY of the classes for 90 days following the Party. Pretty sweet deal, right?
To make things easier for you, here is a quick run down of what the Sewing Party entails:
WHEN: Saturday, November 8, 2014
WHERE: In the comfort of your own home. It's all happening online! Make it a pajama party if you like. 😉
WHAT: Take classes, chat with other participants and bloggers from across the country, interact with the teachers, and check out what's new in the sewing world.
Classes include topics such as  home décor, fashion sewing, quilting and upcycling, crafting, costume design, techniques for turning your craft into an entrepreneurial venture, and more! You can find the awesome line up of classes HERE.
WHO: HERE is a list who is teaching..
You can also check out the other bloggers who are helping to spread the word and are attending the event as well, HERE.
And the sponsor list is full of ROCK stars.

COST: $40. This covers the cost of the Sewing Party and access to the classes for 90 days following the Sewing Party.
US ONLY: The Party is open to U.S. Residents only. (so sorry International friends!)
WHY REGISTER EARLY?
If you register from now until July 31, you will get a cute complimentary T-shirt to wear to the Sewing Party. ($20 value)
Simply enter "LETSPARTY" in the promo code box when you register. Later you will be contacted directly about ordering t-shirts in your size.
GIVEAWAY:
The Sewing Party has been generous in allowing me to give away FIVE tickets (and Sewing Party T-shirts) to five of my lucky readers!
Holla!
Simply enter in the Rafflecopter widget below. GOOD LUCK and I hope to 'see' you at the Sewing Party!
a Rafflecopter giveaway