All this week, I have been sharing posts related to our trip to our local U-Pick Farm. Having been to a few U-Pick Farms in different locations and learning a few things the hard way, I thought I would share some tips to help your U-pick Farm visit be a success!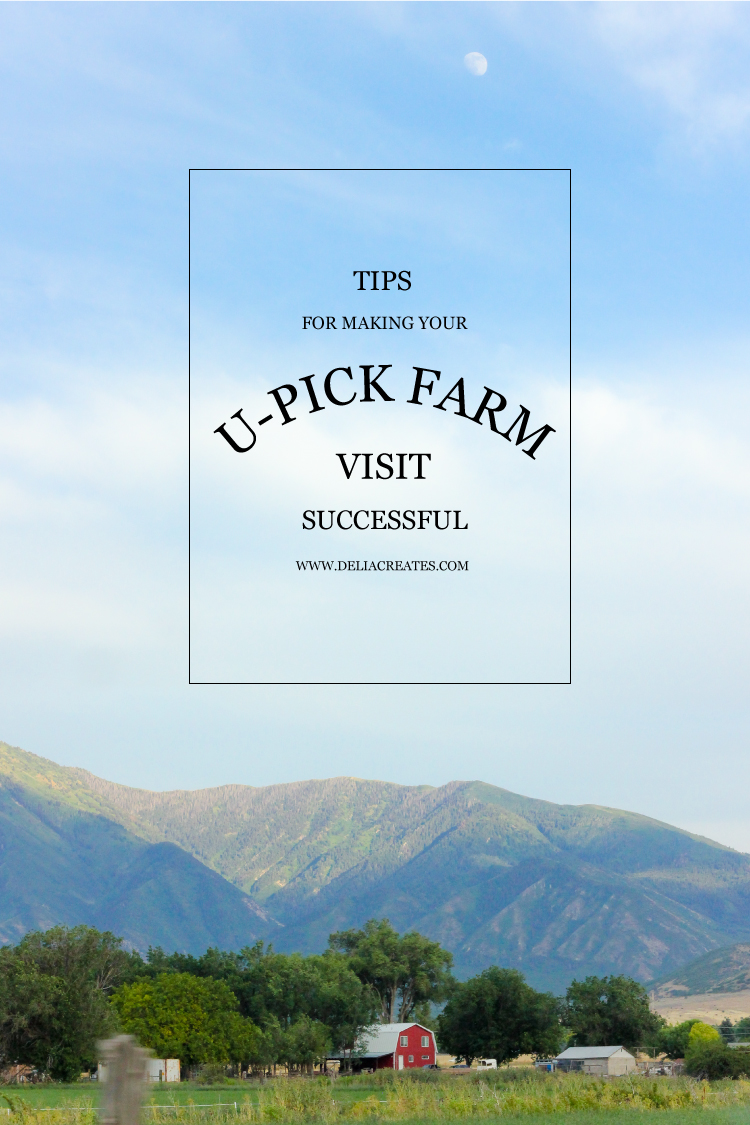 In full disclosure, I have only been to U-pick farms in various locations in Utah, but I have tried to compile principles that will apply to most U-pick farms, generally speaking. Even if you have been to a U-pick Farm before, consider this list before you head out again. It just might help you get more out of your next U-pick experience!
1. DO YOUR HOMEWORK.
Before you round up everyone and make the big trip, call ahead if you can. I find that it's always helpful to talk to the farmer.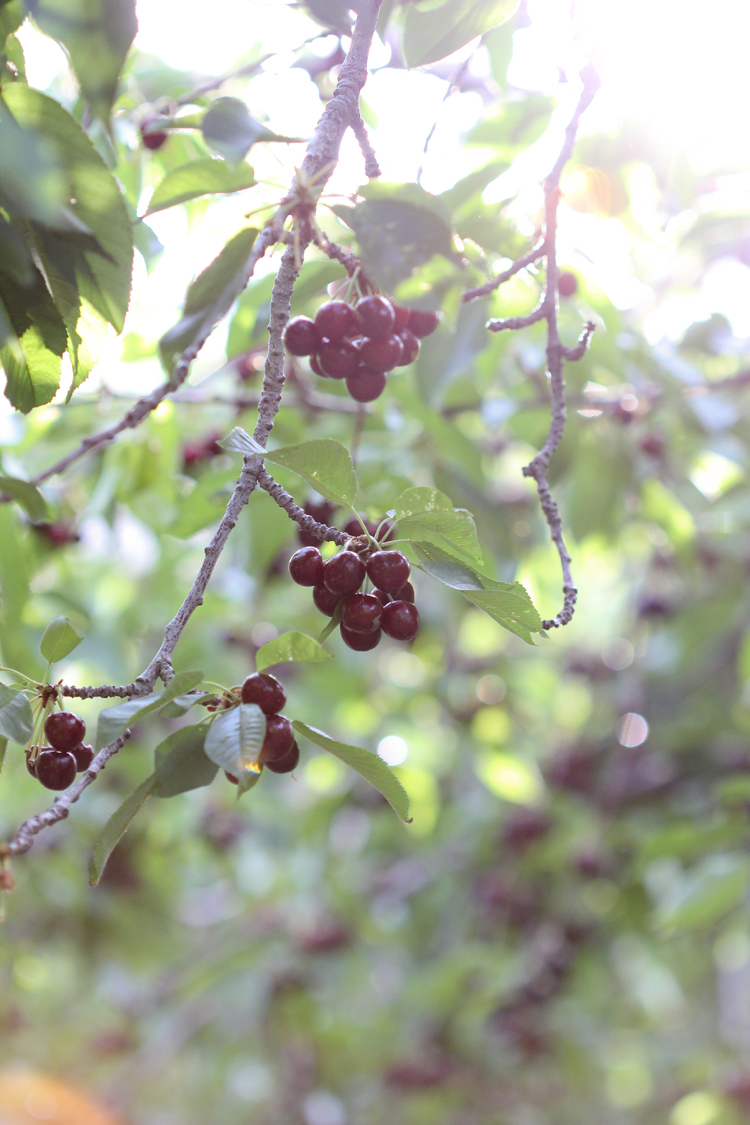 Here's a good list of what to ask:
– What are the U-pick hours? Every farm varies and some keep pretty limited hours that are not always listed online, so it's best to double check.
– What days/times are least crowded?
– What crops are ready to pick and how picked over are those crops?
– What form of payment is accepted? You don't want to spend the morning picking, only to find you don't have cash to pay for your produce when you go to check out. Some farms take credit card or check, but many do not.
– If pesticide use is an important issue for you, ask the farmer about their pesticide practices before you go.
– Ask if they offer more than just U-pick produce. Some farms have petting farms, and other attractions.
– If you plan on cooking or bottling your fruit, make sure you know how much you'll need before you go, so you get enough.
– Know your prices. If your purpose is to save money, compare prices to the super market. The U-pick farm price may or may not be better, especially after you factor in the drive to the farm. I personally go for more than just price. I go for the experience, the memories I make with my kids, and I like to support local growers. Plus, you can't beat the flavor of freshly picked produce.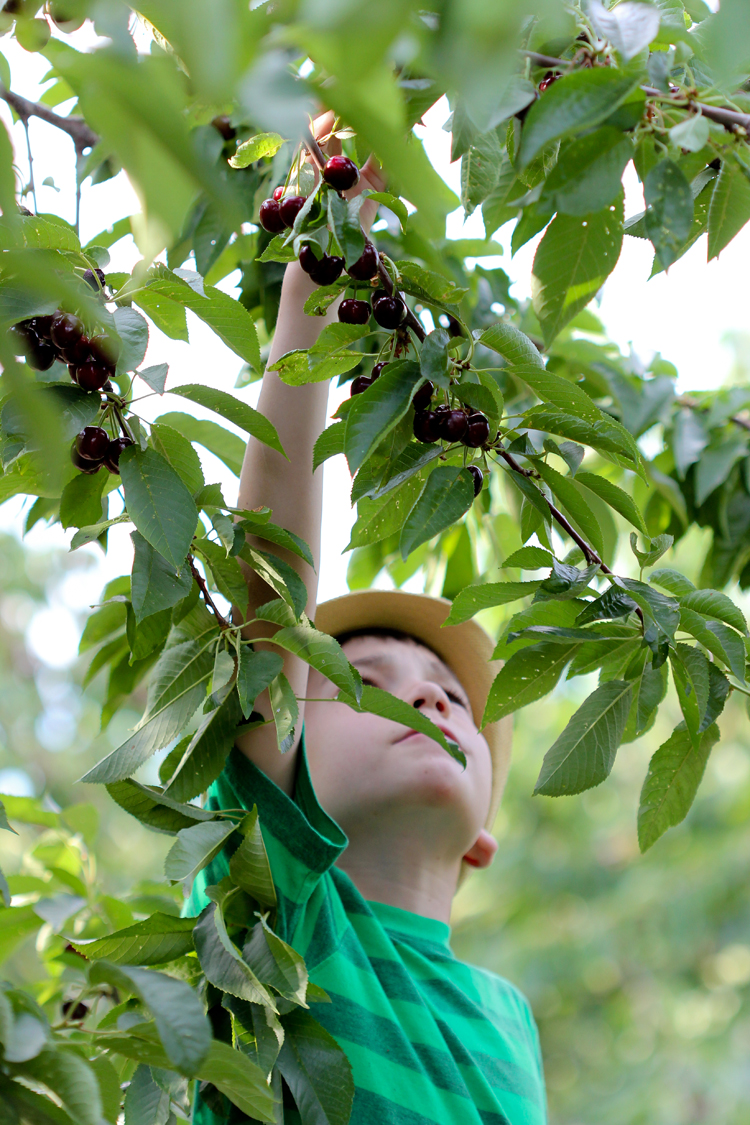 2. WHAT TO WEAR.
– Expect to get dirty and possibly stained. I advise against wearing any favorite shirts. If you are picking pumpkins you will likely get muddy. If you are picking any berries, you will likely get stained. Wearing dark clothing helps.
– It is also a good idea to wear closed toe, comfortable shoes. We have been out to the local U-pick farm twice this season. The first time, I dressed my 2 year old in  sneakers, and the second time she wore sandals. She was less adventurous in the sandals (which was nice for me), but she also seemed to not enjoy herself as much. It's a good idea to make sure everyone has proper footwear to reduce injury as well.
– Remember hats,  sunscreen, and bug repellent too!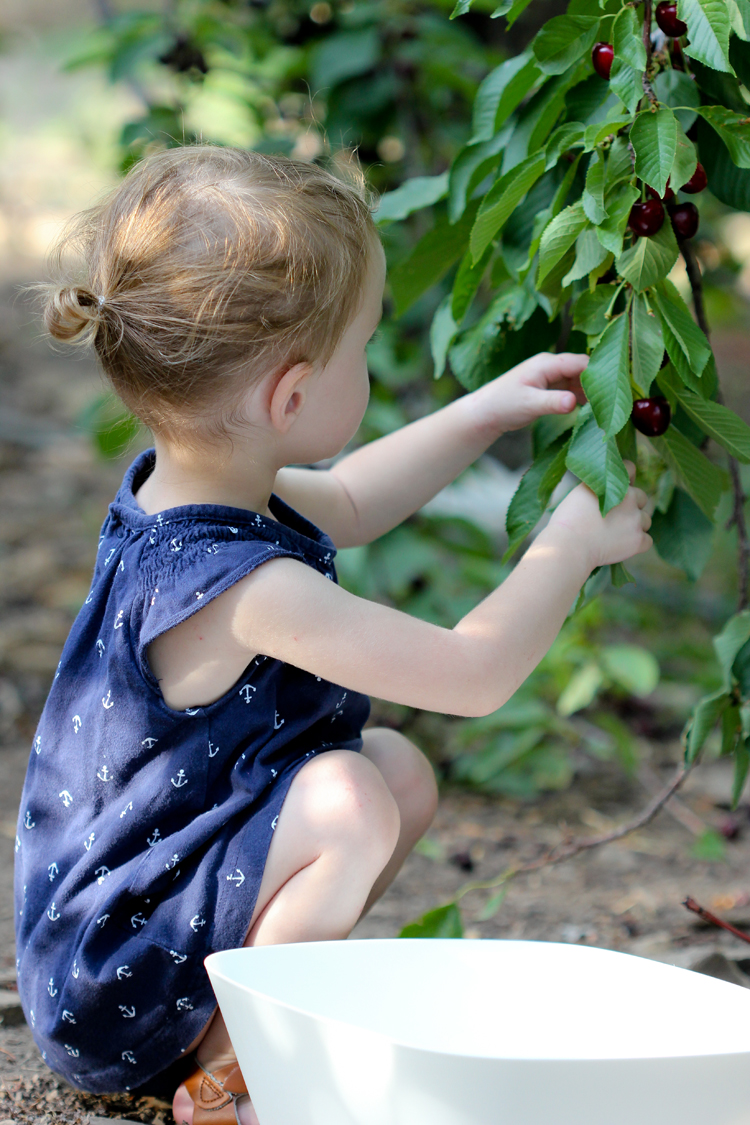 3. WHAT TO BRING.
– Water. Some farms sell refreshments, but most do not. You want to make sure everyone stays hydrated.
– Bring your own bags and containers. Recycled plastic containers, washed milk jugs with the tops cut off, small boxes, etc. all work.  Just make sure you are using containers that are appropriate for what you are picking. If you are picking delicate berries, use lots of small containers. If you pile all your berries into a large bowl, they will most likely get smashed.
Most U-pick farms will either not have containers for you, or they will sell them to you for a price. Make sure to bring more than you think you'll need, just in case.
-Towels. If you are picking pumpkins, they will likely be covered in mud and dirt. You may want to bring towels to lay them on or wrap them in to protect your vehicle.
– Cash, if they don't accept other forms of payment, which is likely.
4. WHILE YOU'RE THERE.
– Ask about sampling. Most farms allow you to sample the fruit as much as you like, but it is always nice to ask in case this is not acceptable.
– Ask about discounts. Sometimes if you are buying in bulk, the farmer will give you a better price.
– Ask your farmer about "seconds." Seconds are the fruits that taste fine but may not look as pretty. Farmers sometimes sell seconds at a reduced rate. If you are going to bottle your bounty, this is a great way to go.
– Many farms grow more than one type of crop. Ask for a schedule and pricing list to see what crops will be ready to pick and when. But, as always, call ahead of time to verify everything is ready to pick on schedule. Mother Nature can be unpredictable.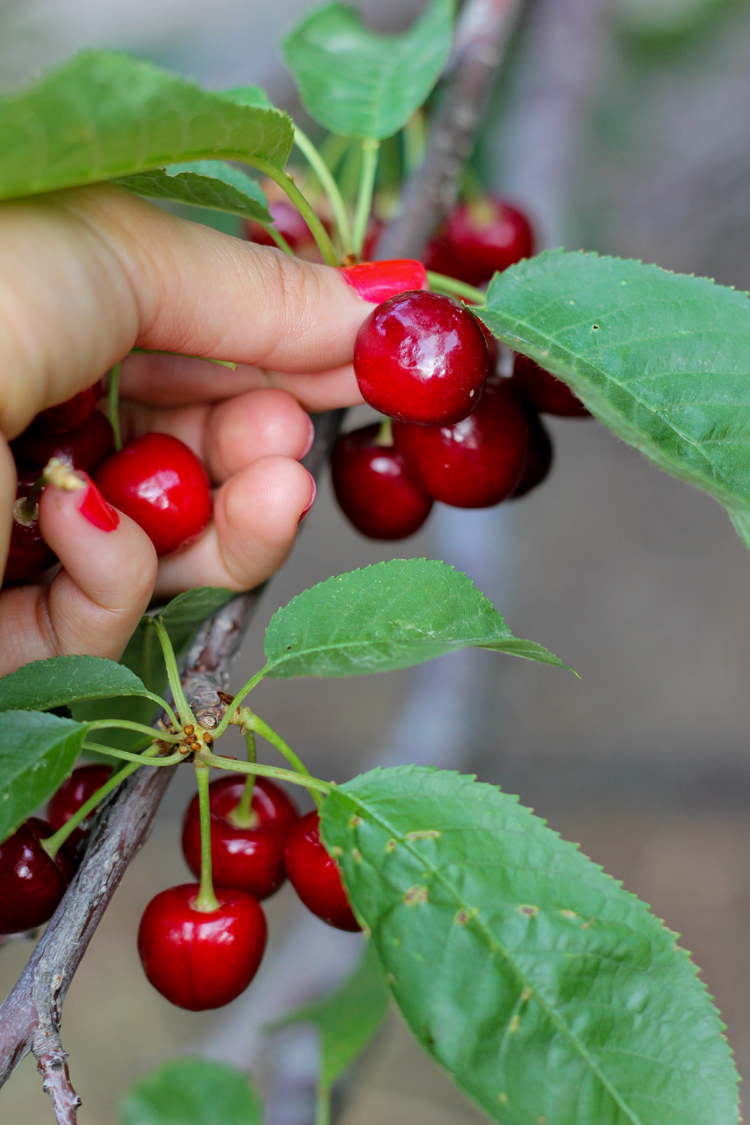 5. WHEN YOU GET HOME.
**Refrain from washing your fruit.**
Unless you picked winter squash or pumpkins, you don't want to wash your produce until you are ready to use it. Washing it and then storing it, can reduce it's shelf life significantly.
To refrigerate or not refrigerate? Consider how the grocery store handles the same kind of produce. Notice how they never refrigerate the tomatoes but almost always refrigerate berries or zucchini? A general good rule of thumb is to ask yourself what your grocer would do.
That said, keep in mind that sometimes grocers can get away with some less than ideal storage practices because they have higher turnover or not enough cold storage racks. I won't create a comprehensive list of how to store produce here, but I will say that refrigerating berries, apples, citrus, and many other kinds of fruits will help them last longer. This is not true for tomatoes. Refrigeration can change the taste and composition of tomatoes and other produce such as onions and potatoes. It is also impractical and unnecessary to store uncut winter squash in the fridge.
Okay, I know that this all can sound like a lot to take in, but most of it boils down to:
*Do your homework.
*Prepare for the weather.
If you take care of that, the fun will fall into place.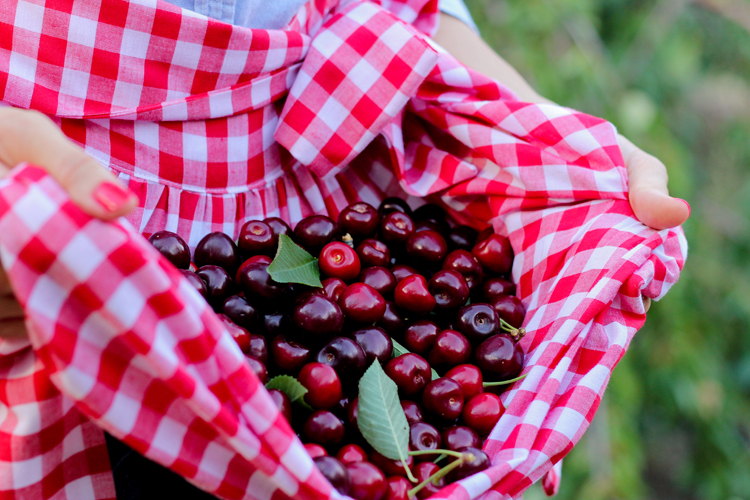 So, go and gather some amazing memories…and fruit! 🙂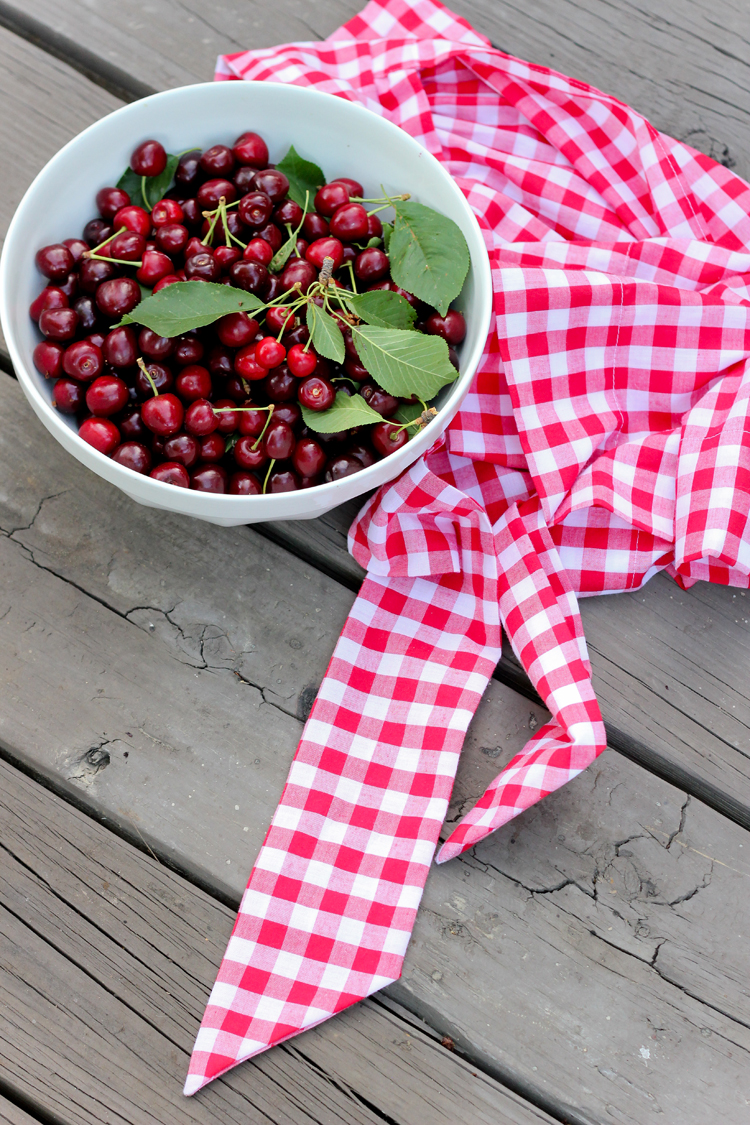 This is the last in a series of cherry posts. To see the half apron sewing tutorial, click HERE. For some cherry recipe ideas, click HERE, HERE, HERE, and HERE.