I'm sharing more cherry lime deliciousness today with these Cherry Lime Fauxjitos.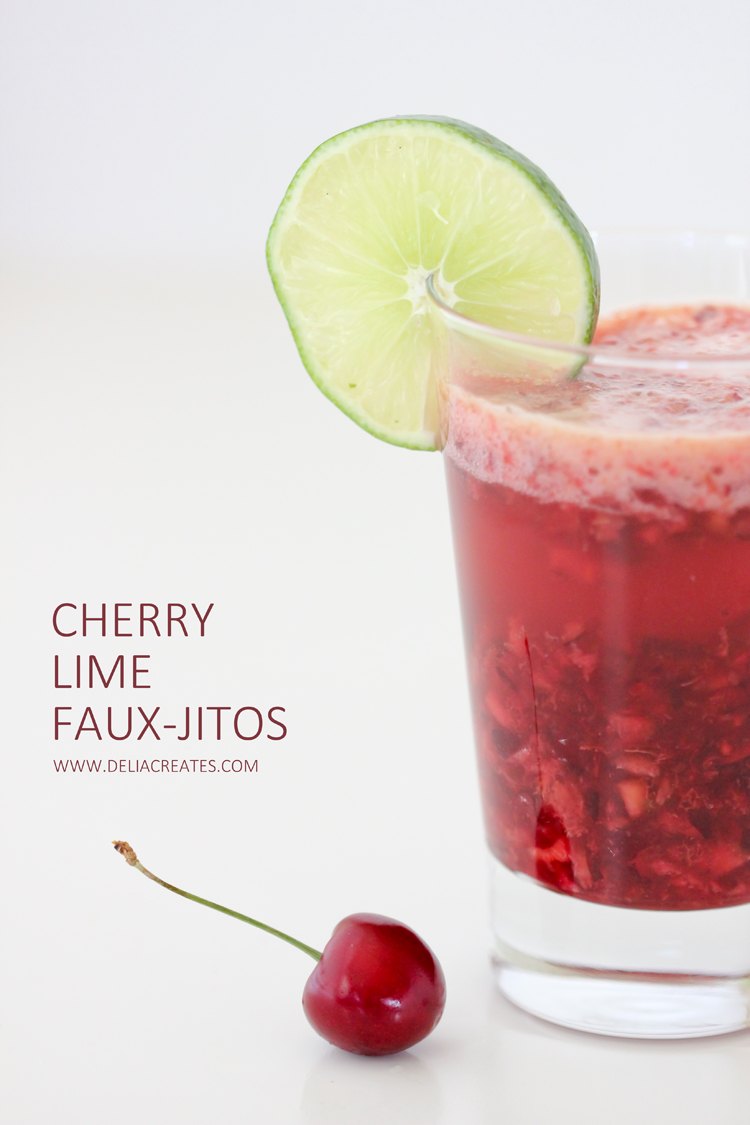 I don't drink alcohol but thought it would be fun to make a fancy summer drink that uses my favorite combo, cherry and limes. I maaay becoming a little obsessed with the combo actually. I have two more cherry lime recipes here and here. 🙂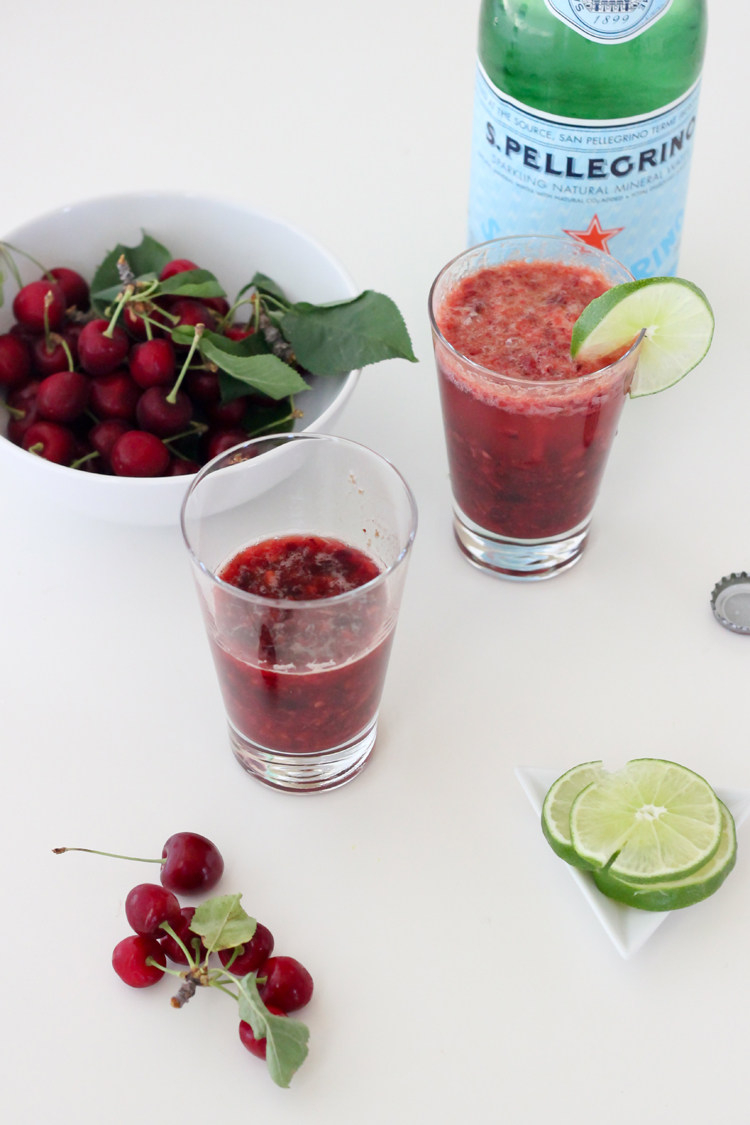 It's SO good though. I can't stop. I won't stop. 🙂
Let's make some shall we?
You have two options here.
You can make a chunky or a smooth cherry mixture.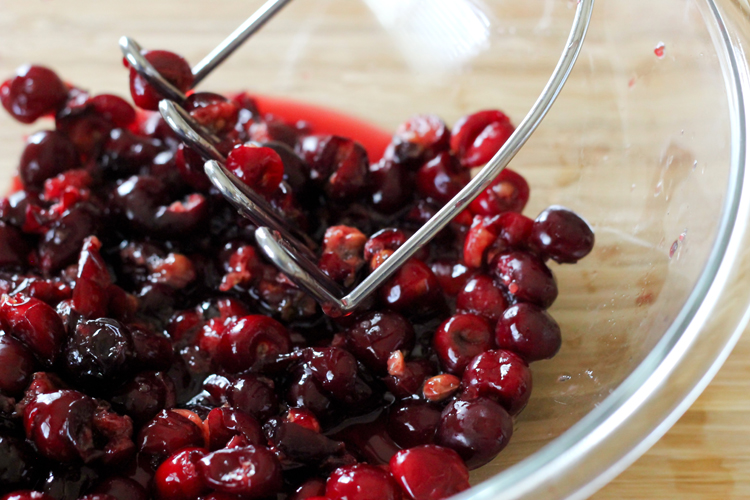 You can either mash your cherries and remove the pits like I did with THIS recipe, and then process them until chopped.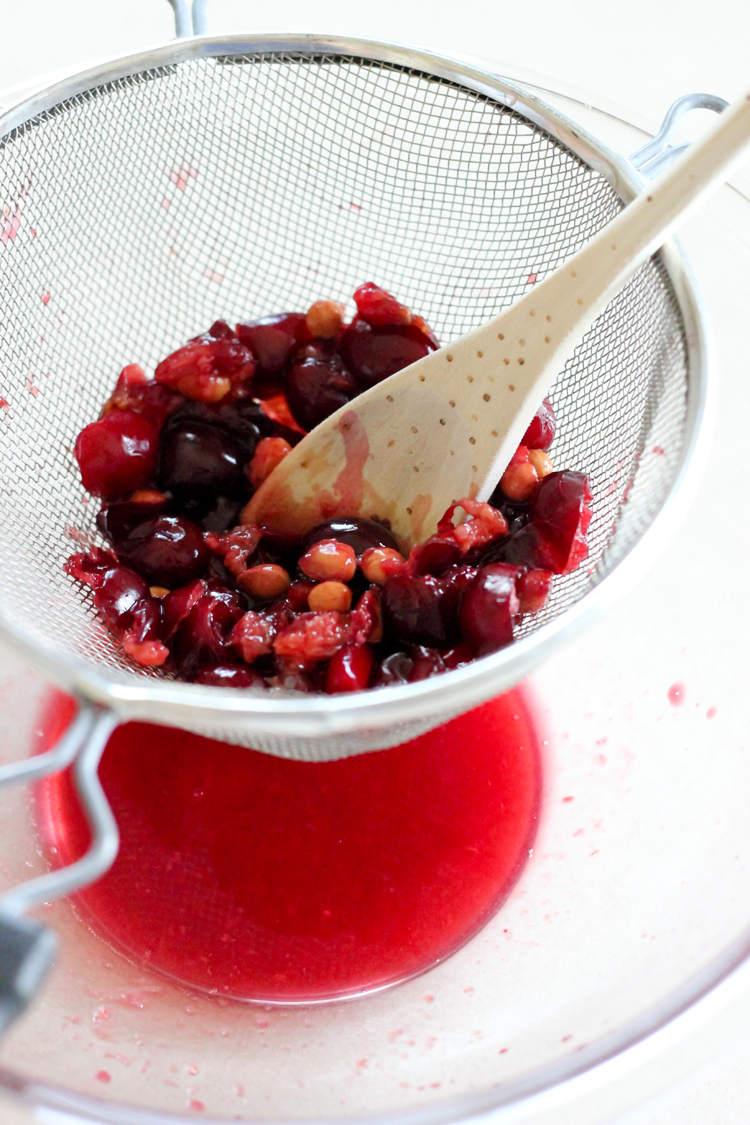 Or, you can steam and juice the cherries like I did with THIS recipe.
Either way works great. It's totally up to you.
CHERRY LIME FAUXJITOS
Makes 8-10 servings
1 lb. sweet bing cherries 1/2 cup fresh lime juice, or juice from about 4 large limes 1/2 cup sugar or sweetener Sparkling water or ginger ale to top drinks off  
1. Prepare the cherries in the manner in which you prefer. Either pit them and chop them, or juice them.
2. In a small sauce pan, combine lime juice and sugar and stir until sugar is dissolved, to make a simple syrup. Heat through until mixture starts to thicken. Remove from heat and let cool.
3. Combine cherries and simple syrup and refrigerate in a covered bowl for about 2 hours or overnight.
4. To serve. Fill glass about halfway with cherry lime syrup and then top off with sparkling water or ginger ale.
Cherry lime syrup keeps in the fridge for about a week.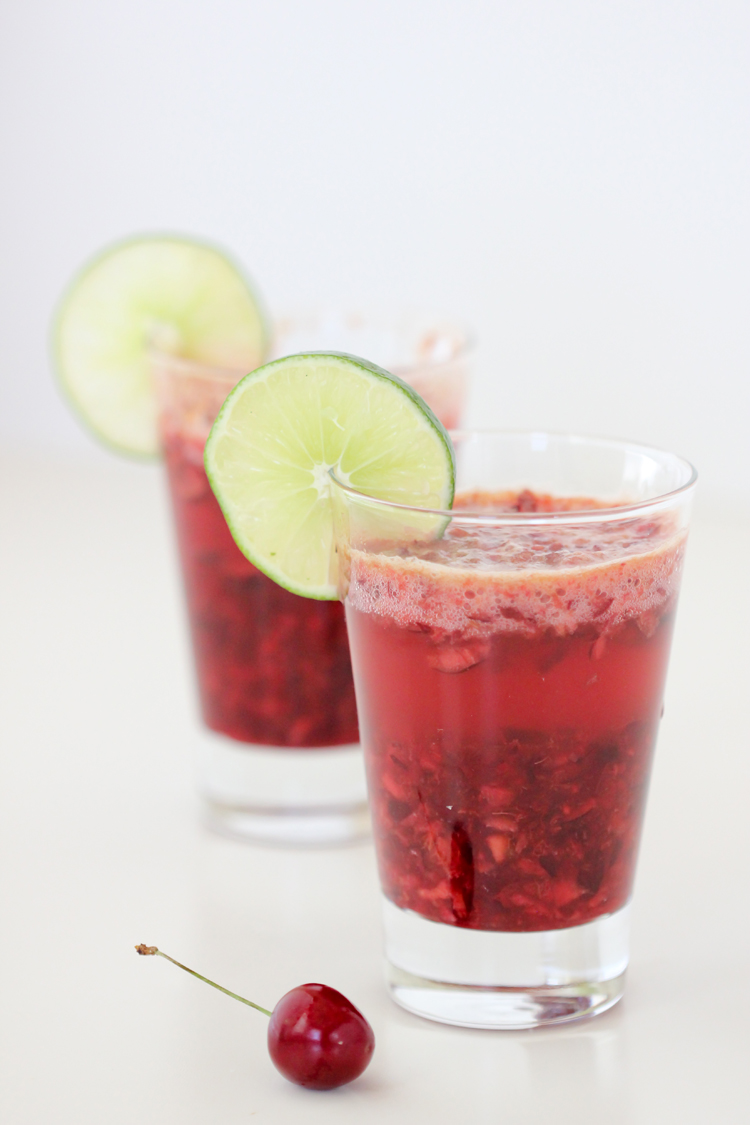 As you can see, the carbonation and the cherry chunks create a layer at the top of the glass if left unattended while you say…take pictures. 😉 If you drink immediately this shouldn't be much of  a problem. If you are concerned about it and know you will be pouring the drinks ahead of time, you can also add ice, make cherry skewered drink stirrers or use the cherry juice option to completely the eliminate the issue.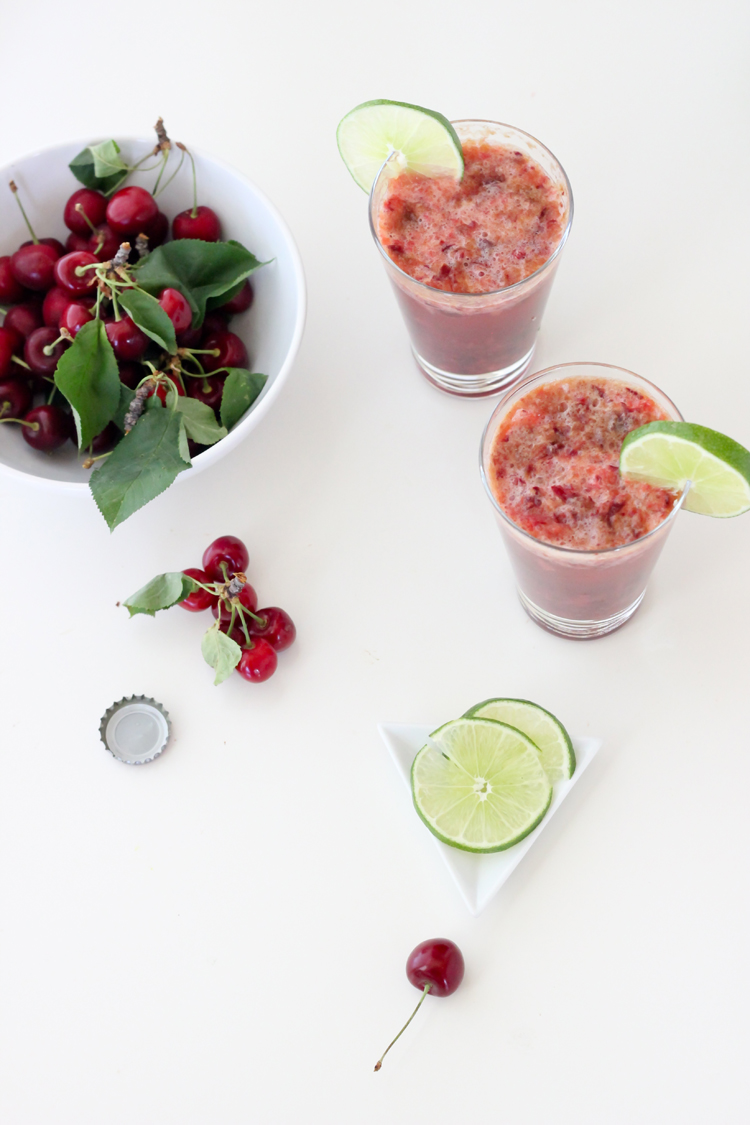 I also want to throw my love for the sparkling water option out there. It balances the syrup really well with it's mild flavor and subtle saltiness.  I added the ginger ale option as an alternative in case you have a sweet tooth. The ginger ale makes the drink preeeety sweet but still yummy.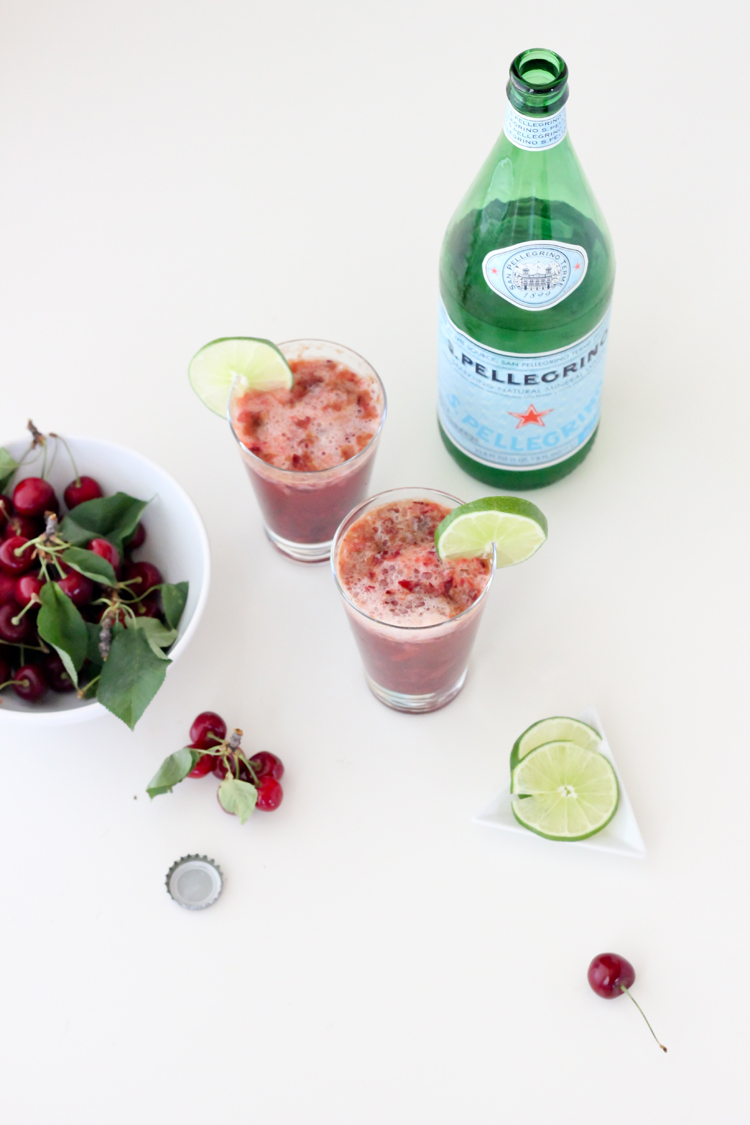 And I'm really not just saying this, but it is SO good. I kept swiping tastes of the just the syrup as I took pictures and had to make myself stop! ah!
Bottoms up!