We added to our family this last week…
Nope…no puppy (although my kids and husband would die of joy if that were the case). Nope…obviously not a new baby. 😉
We got this little lady!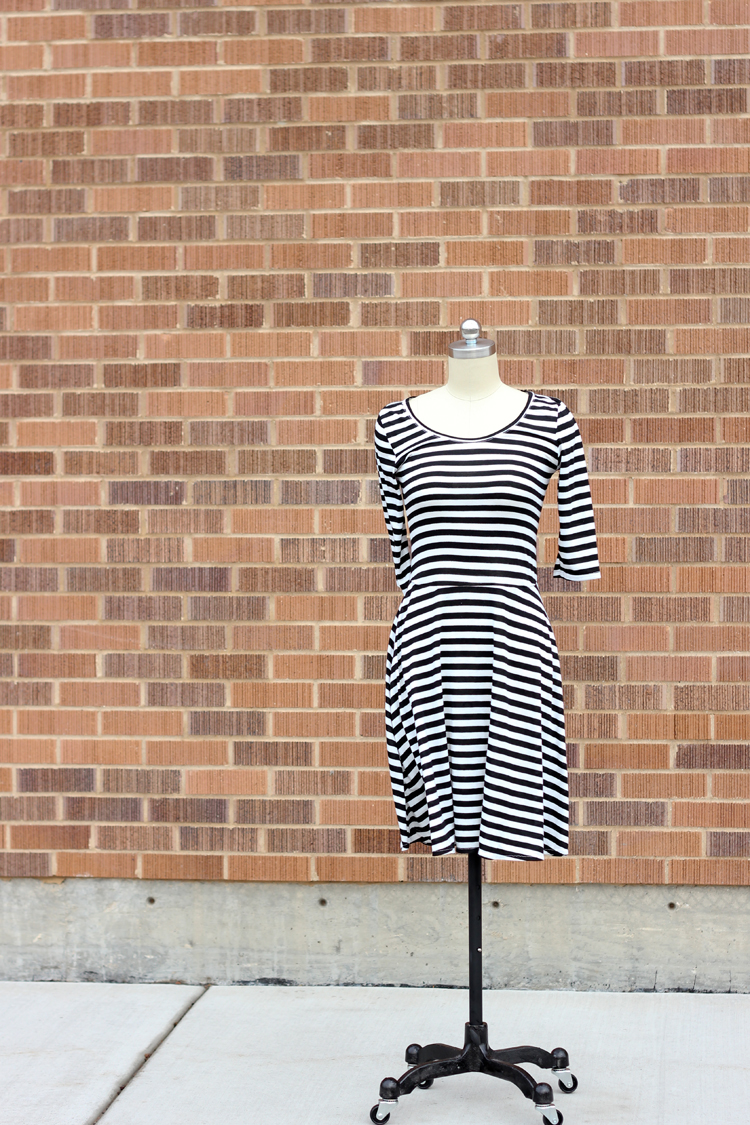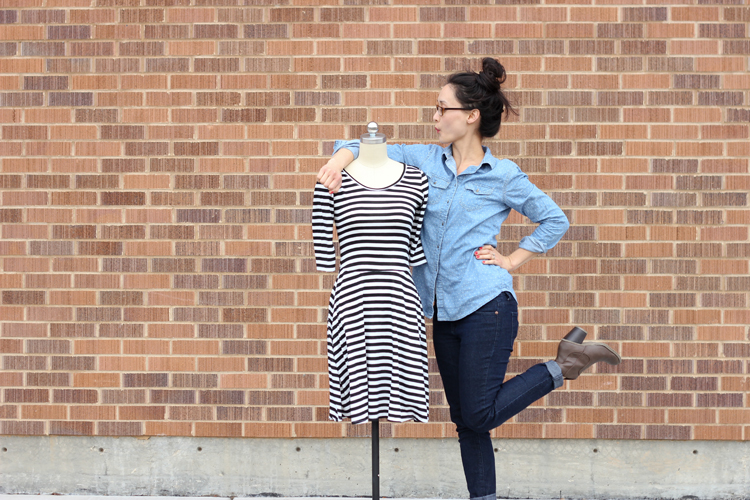 Did I psyche you out? (late April Fools! haha)
She gives us a start every time we enter the room too. Well…she did. We are starting to get used to her creepy, still, headless presence now. But really…I AM STOKED. I love her…it. 🙂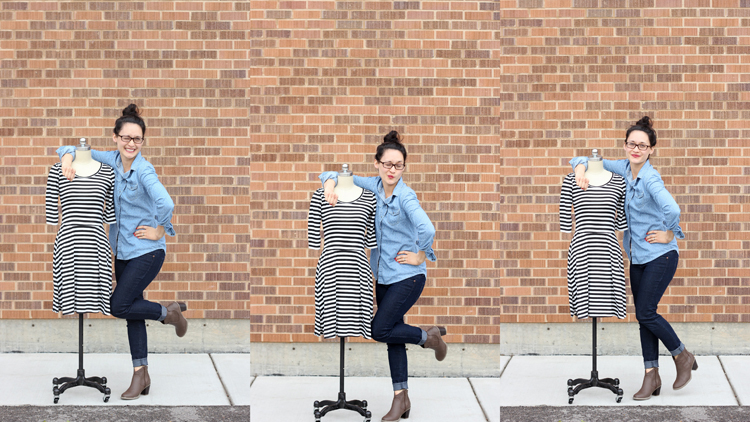 We're already chums as you can see. She is more of the quiet type and I'm loud…and I breathe. 
She's a great listener though so it works out. 😉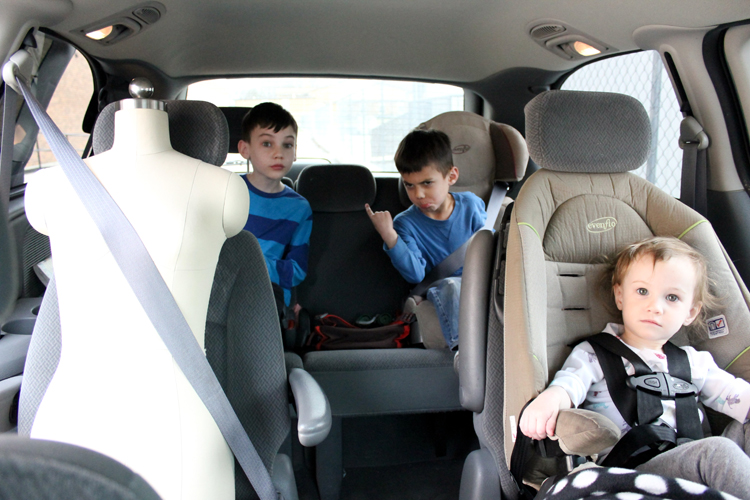 Look! She's already apart of the family!
I took her out of the house for this photo shoot and I thought it would be hilarious to strap her in the car with the kids. Can't you tell by their faces they think I'm funny? hahaha. Natalie was actually a little freaked out at first.
Okay…Now, let's be serious.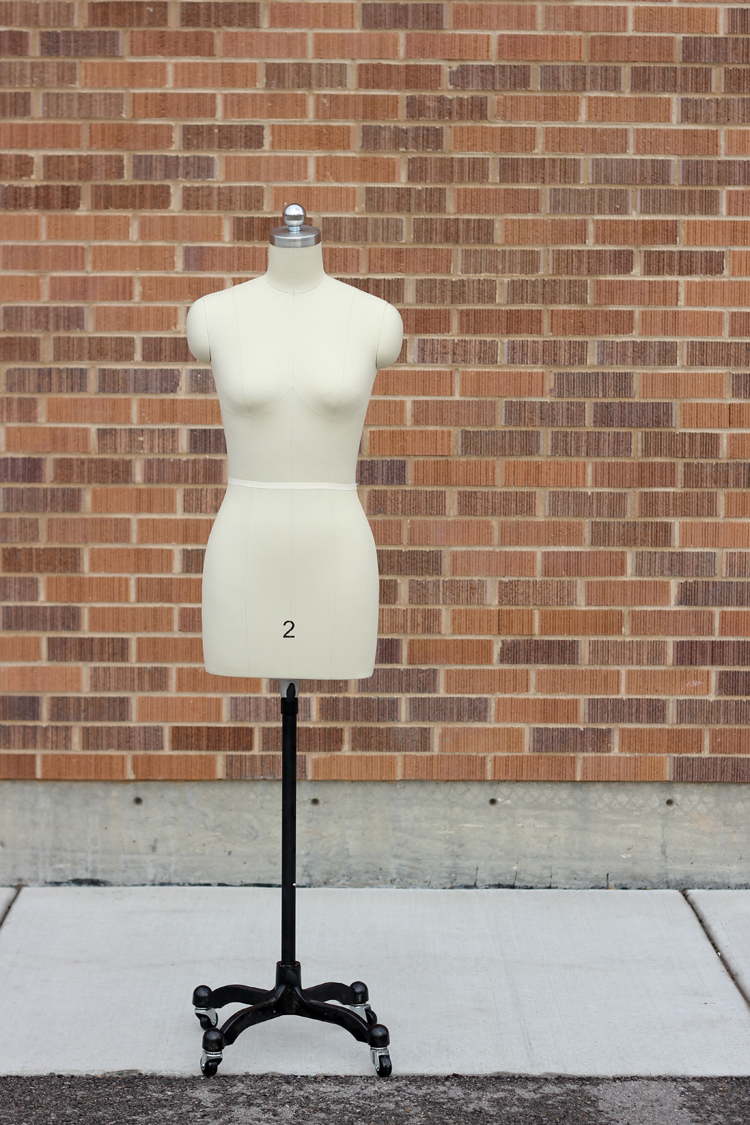 This dress form from The Shop Company is gor.geous. For real. Beautifully constructed, fully pin-able…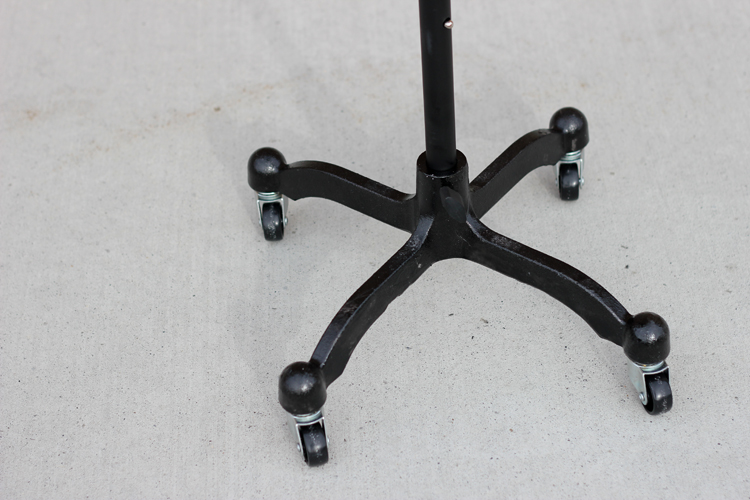 with a cast iron, height adjustable, rolling base.
This thing is a legit professional dress form! If you can believe it, she doesn't cost an arm and a leg either (har har…I can't help myself!).
But really (serious face), this particular form is only $149. That is not much more than the not quite as pretty ones you can find at chain stores.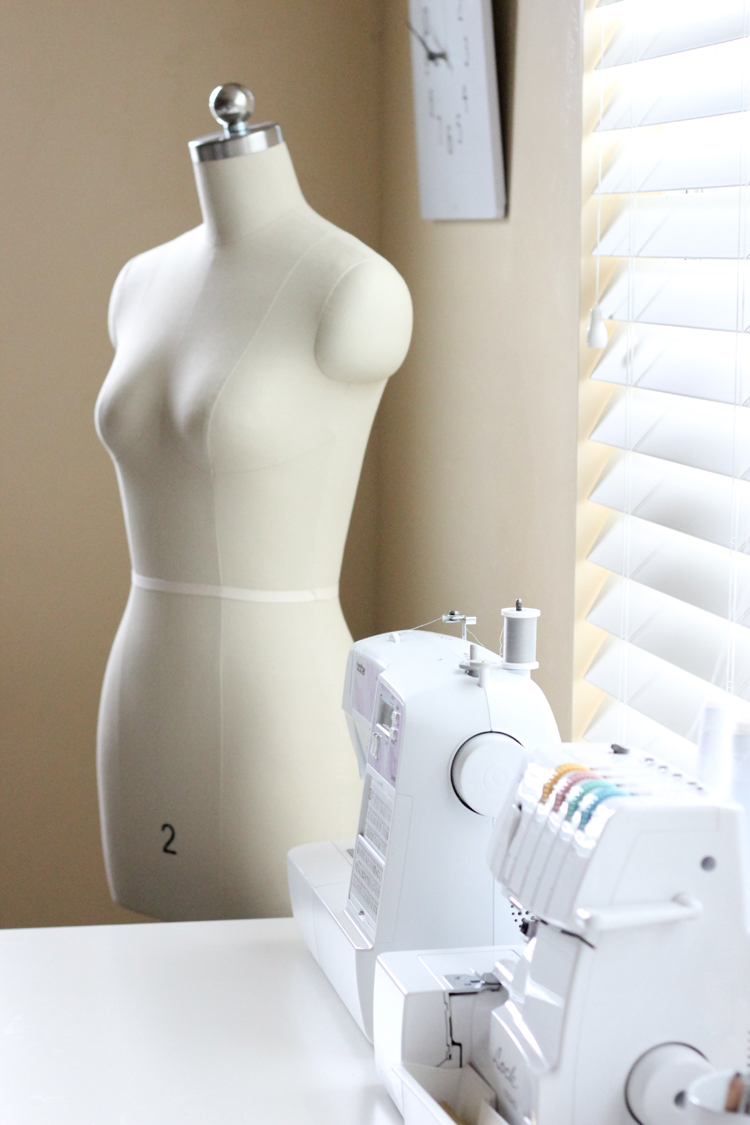 I got the size two dress form. I am a size two top and size four bottom. I figured it would be easier to size the hip area up if needed rather than try to size the bust down. 
My dress form also has removable shoulders which are secured by super strong magnets. Pretty nifty…
If you would rather not spend more than $100, The Shop Company has beautiful dress forms with wood bases for only $59.  If you are in the market for a child form, they are only $55. Surprising right?
The less expensive ones are designed more for display purposes, but are still suitable for sewing and tailoring.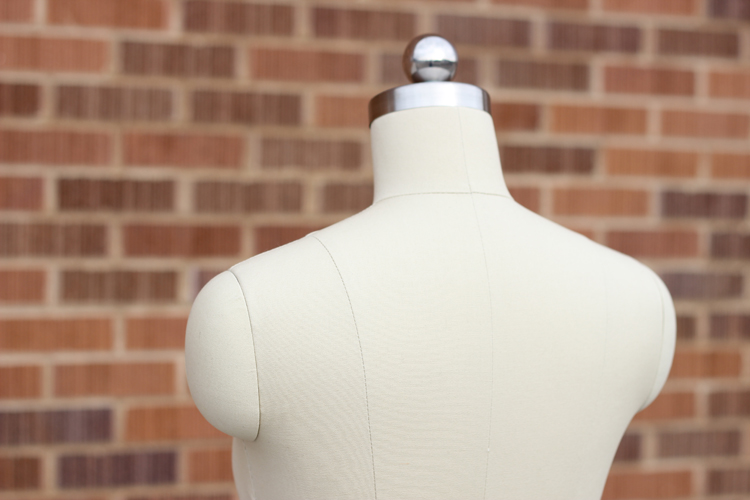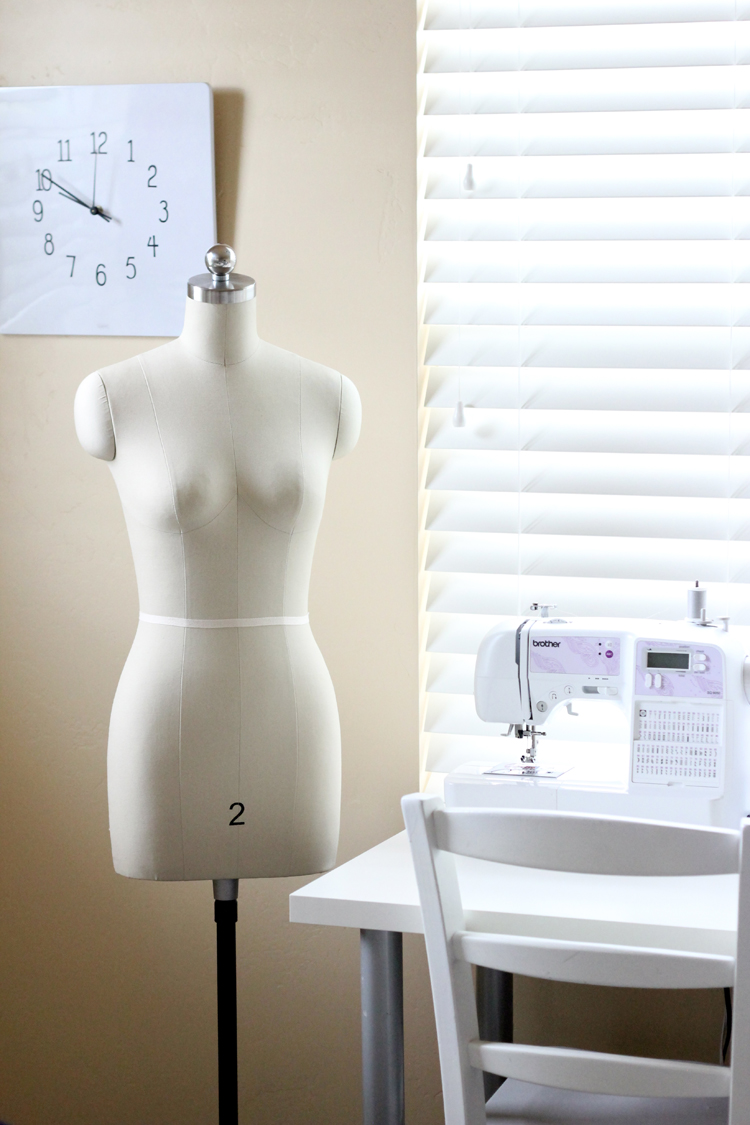 In full disclosure, this is a sponsored post but my enthusiasm is totally real! I love Shop Company dress forms and really think they are good deal for the quality.
Okay…and now for my last bit of business. I think she needs a name…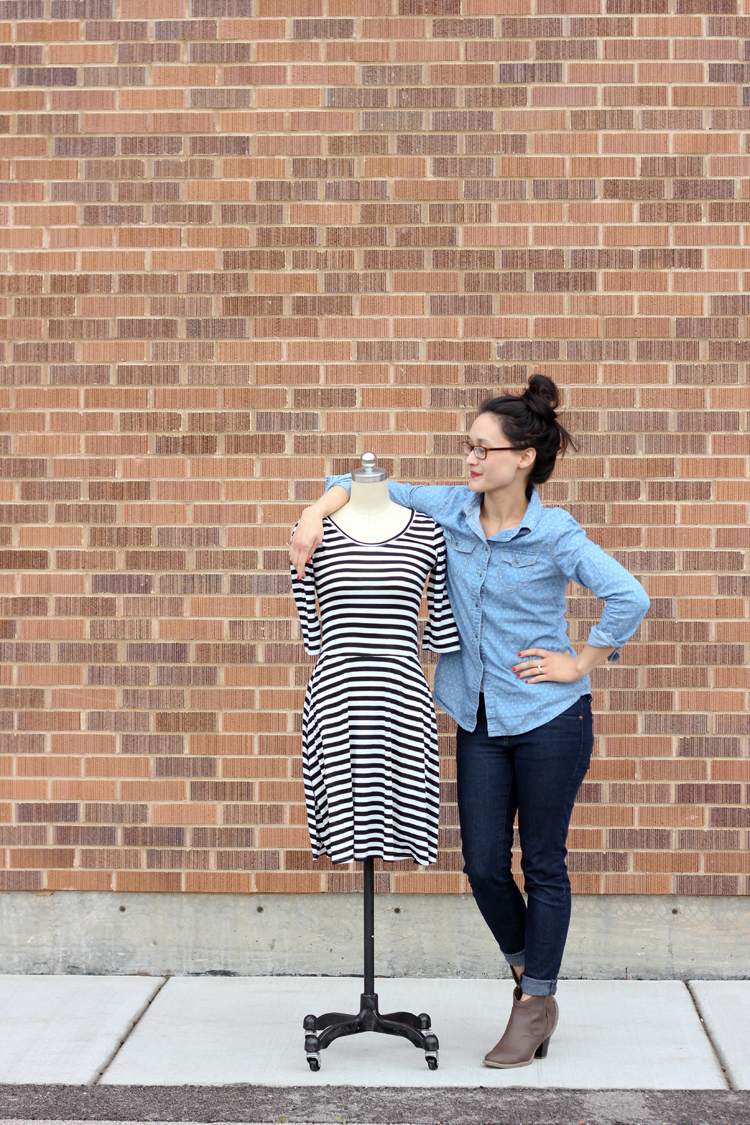 What do you think?
Other Sources: Striped Dress on dress form || Dry Erase Clock in back ground || Denim Shirt from Walmart.com || Jeans from Forever 21 || Boots from Old Navy