Got some old T-shirts lying around?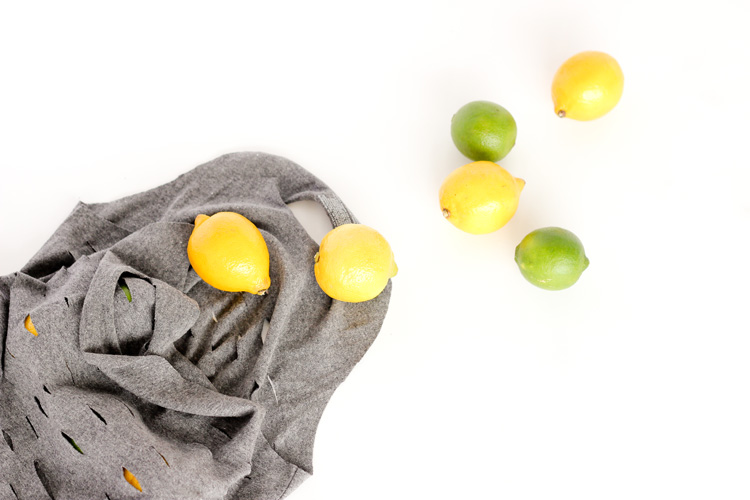 Make a produce bag!
You're reducing your carbon footprint and recycling all in one step.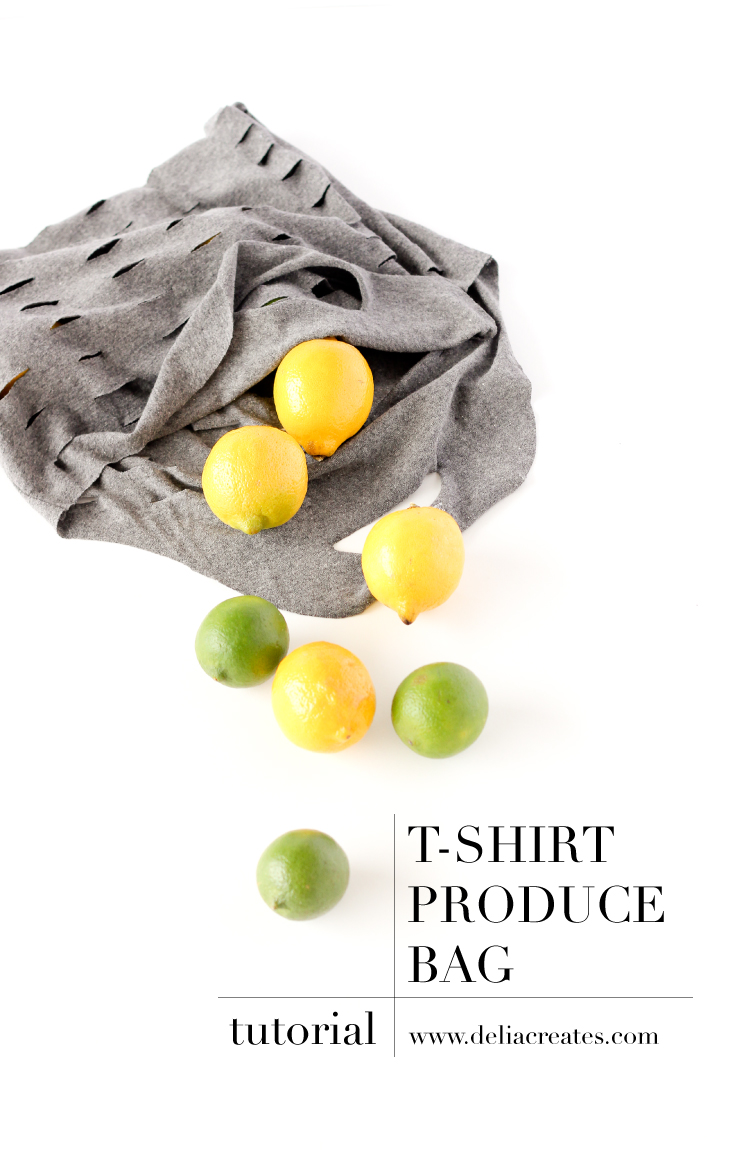 This is a really simple project that only takes three things: a T-shirt, sharp scissors, and some Liquid Stitch fabric glue. Easy!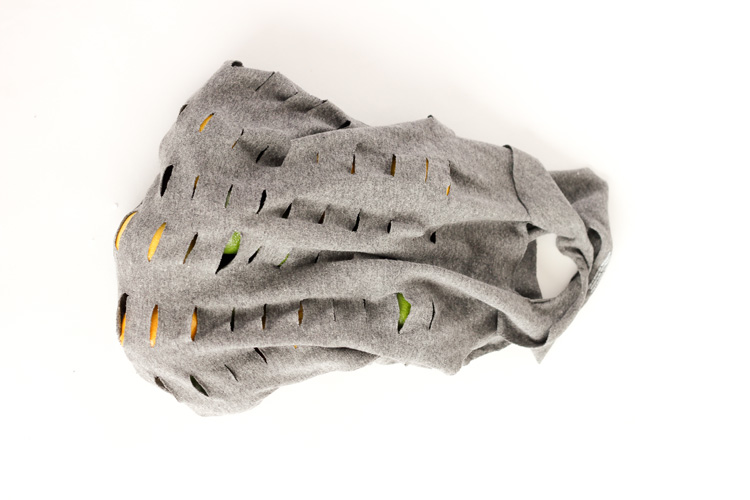 I originally shared this project as a sewing project. If you want to make bags in different sizes, that would be a great post to check out. This tutorial shows you how to make a no-sew version that stays true to width of the existing t-shirt. I've also come up with an easy way to cut those tricky vent slits.
This video shows you how easy it is to whip one up!
Since it's been six years from the time I first came up with this T-shirt produce bag…holy cow, has it been that long?…I thought I would include some practical tips for using your produce bag.
If you are using it at the grocery store, you may need to have them weigh your bags beforehand, or remove the produce as they weigh it. Admittedly, these bags are a lot easier to use at farmer's markets where this is not an issue.
These work great at separating your produce until you get home, but DO NOT store your produce in these bags beyond this. The cotton material absorbs moisture from your produce and can cause it to wilt faster than plastic bags. Instead, remove it from the bags and put them right in your crisper.
I found this article to be super helpful. It lists ways to store your produce without plastic and it's inspiring me to be better. I don't know if I'm ready to go completely without plastic, but I think it's worth-while and doable to just try to use less of it. Plus, that article shows you how to properly store produce so you waste less of it! Win-win!
The vent slits are there to help to keep produce from getting too damp and mushy, but they don't work well for produce that come in small pieces like green beans. Simply make some of your bags without vents. Just cut a handle and you're done! Even easier.