Holy cow! Only nine days until Christmas. Can you believe it?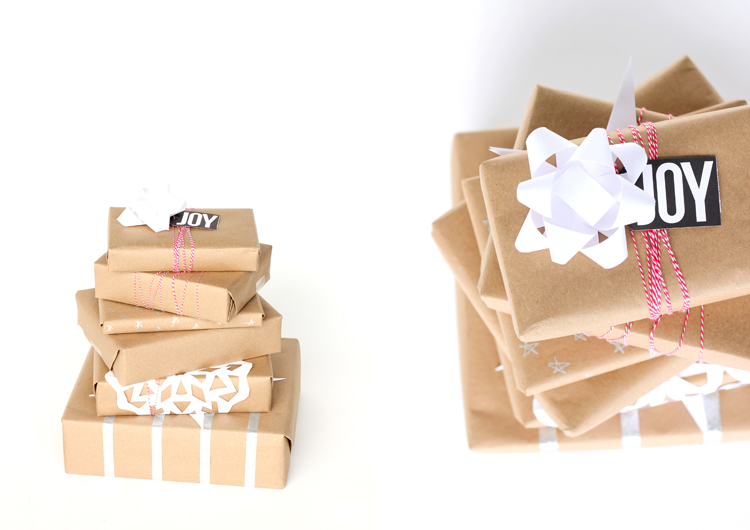 To help you get your gift wrapping game going, I've teamed up with Gap and Darby Smart to bring you three super simple kraft paper wrapping ideas.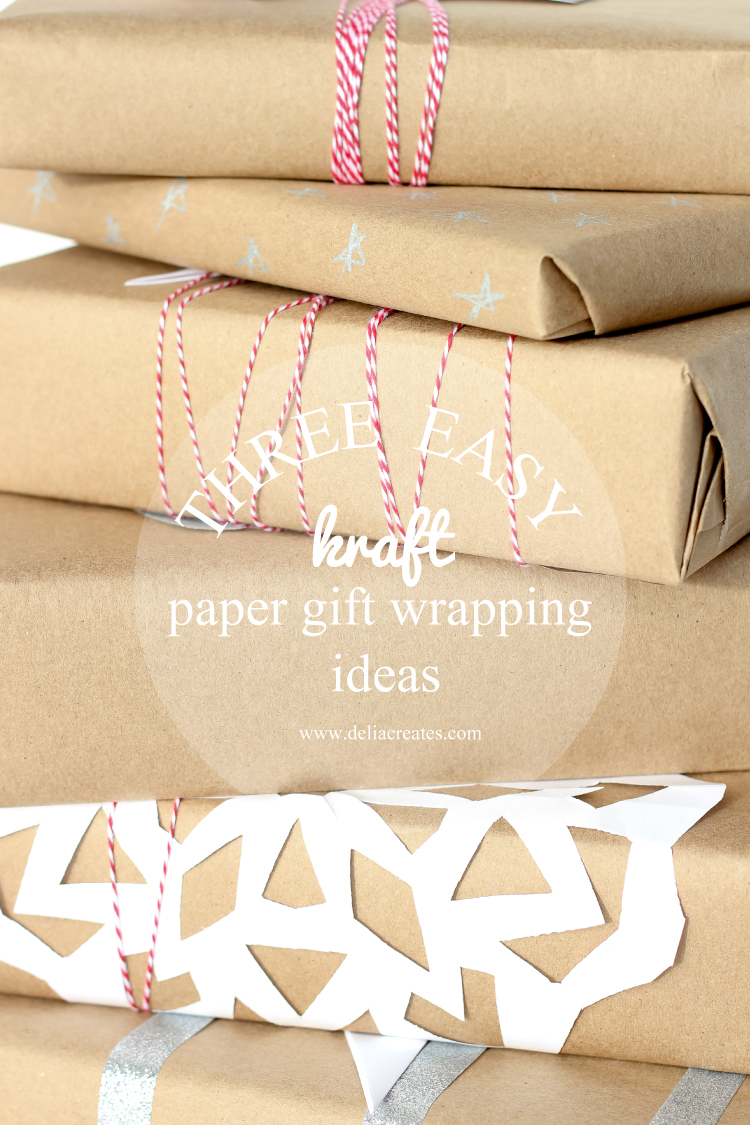 Tomorrow, December 17th,  Darby Smart is rolling out their uber cute gift wrapping kits  in Gap stores across the country to help you wrap up all your Christmas goodies.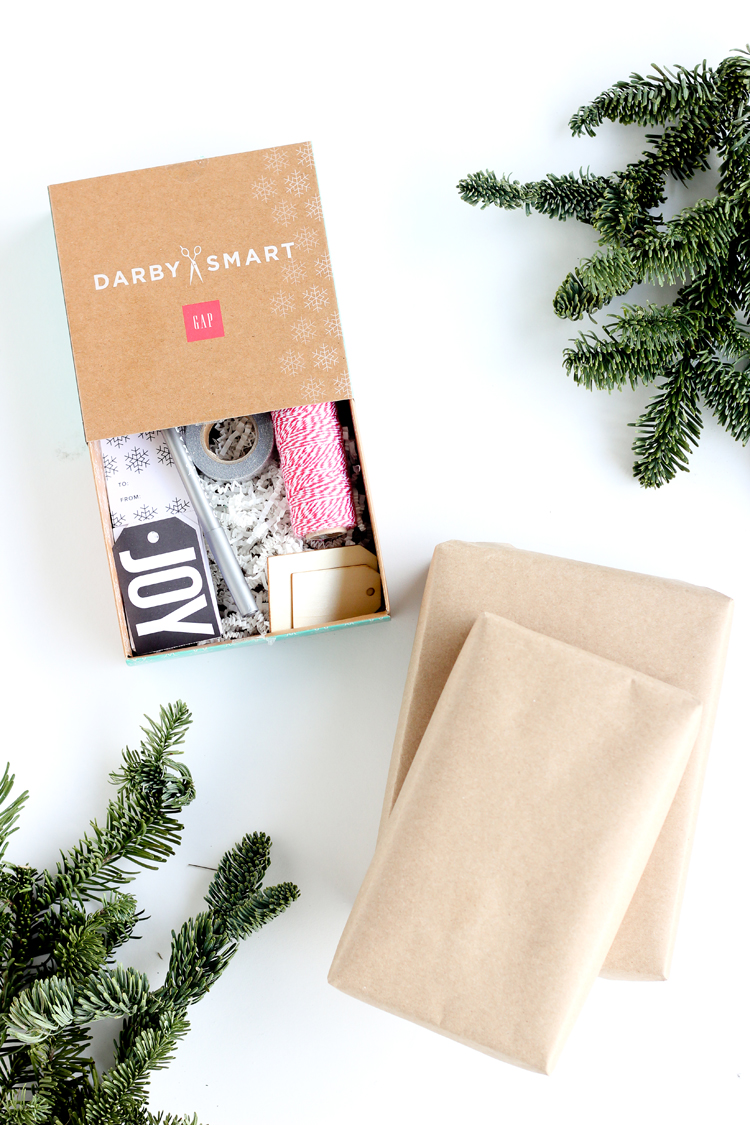 It comes filled with a roll of kraft paper, of course, as well as some baker's twine, glitter tape, a metallic marker, some cute paper and wooden tags, annnnd an fun idea guide to help you get started .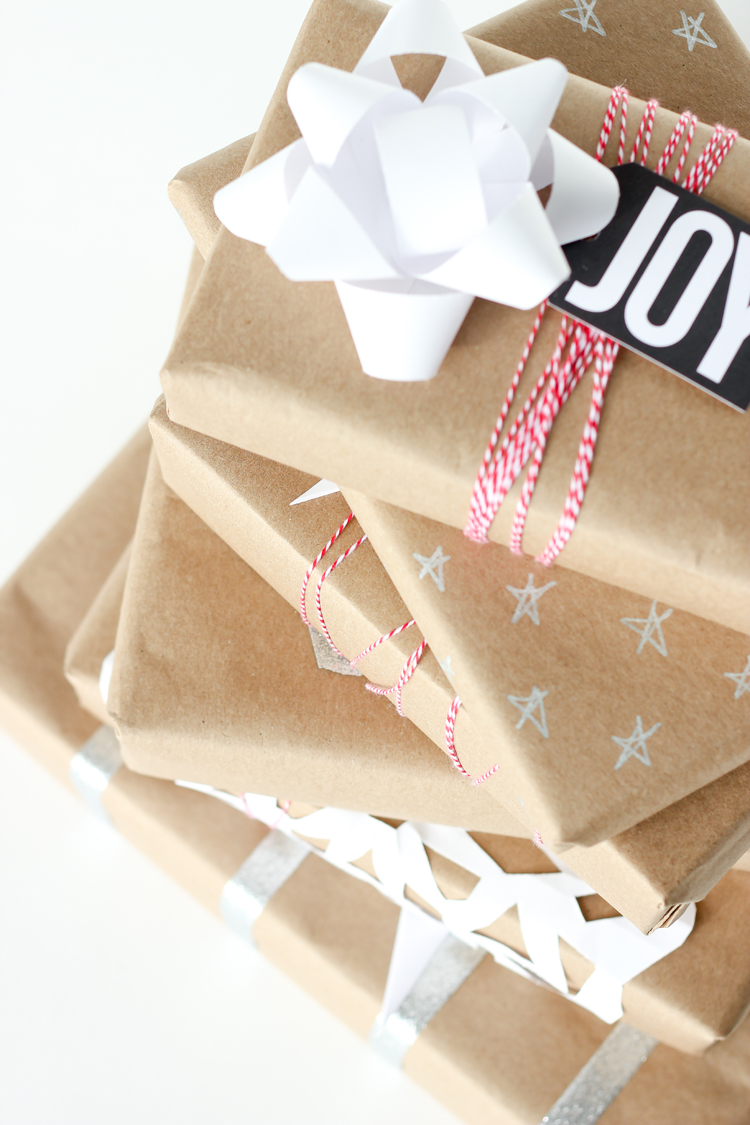 To add even more inspiration to the pot, I whipped up three more ways to coif your kraft paper, using just white copy paper!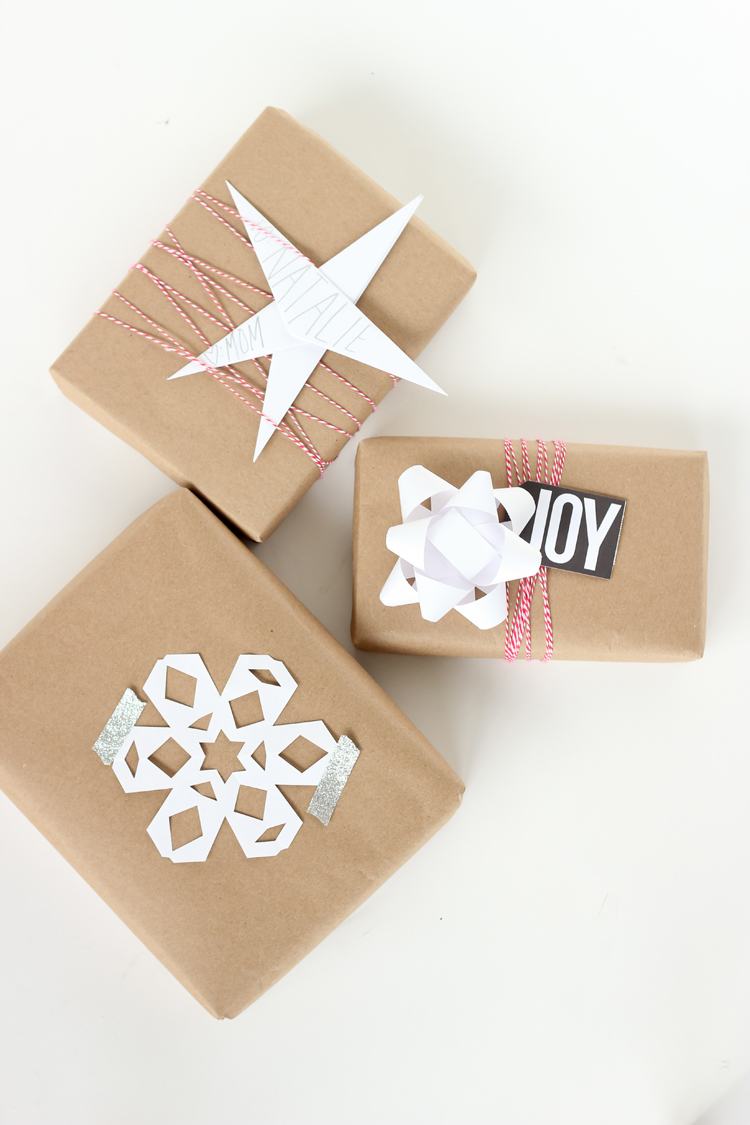 Printer paper, copy paper…whatever you like to call it. It's the paper that you can find in pretty much every household. Simply add some paper, and you're kraft paper gold.
IDEA #1: Add an origami star.
It's technically almost origami because glue or tape is involved, but it's really easy to make and takes just a few folds. In fact I made a whole bunch for my Christmas tree one year. The star tutorial is found HERE.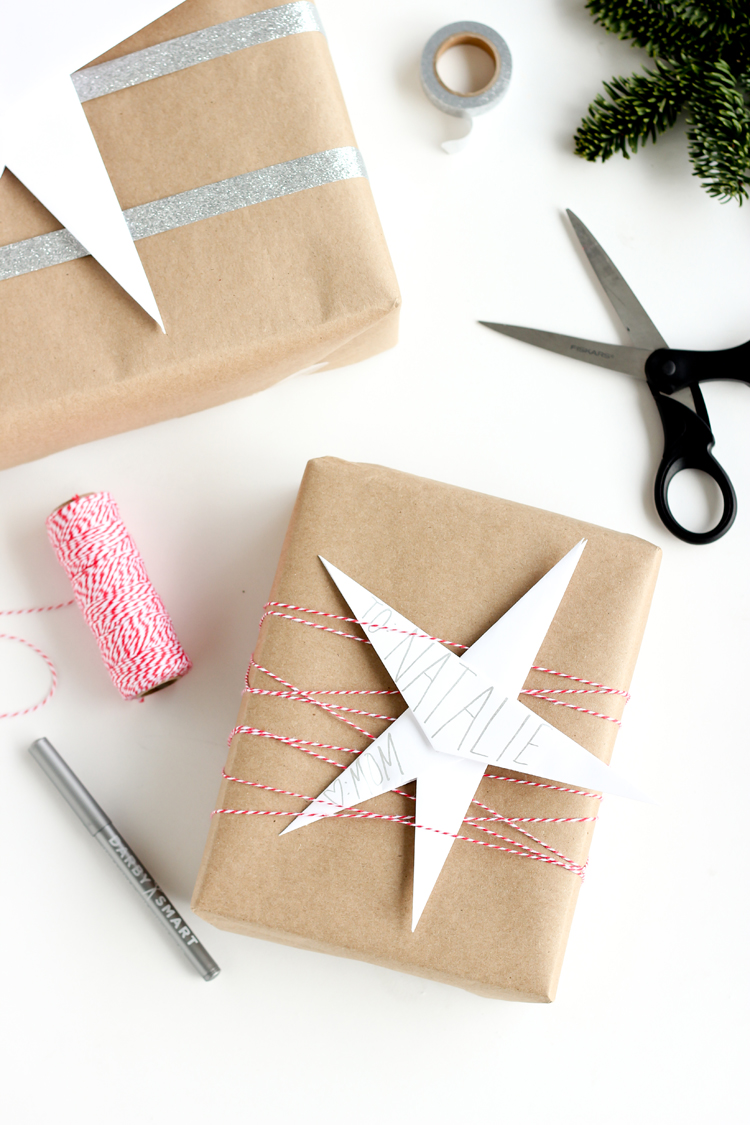 Wrap some twine or glitter tape around your present, fold a star or two and slide it in. If you want, the stars make pretty cute tags as well.
IDEA #2: Add a paper snowflake.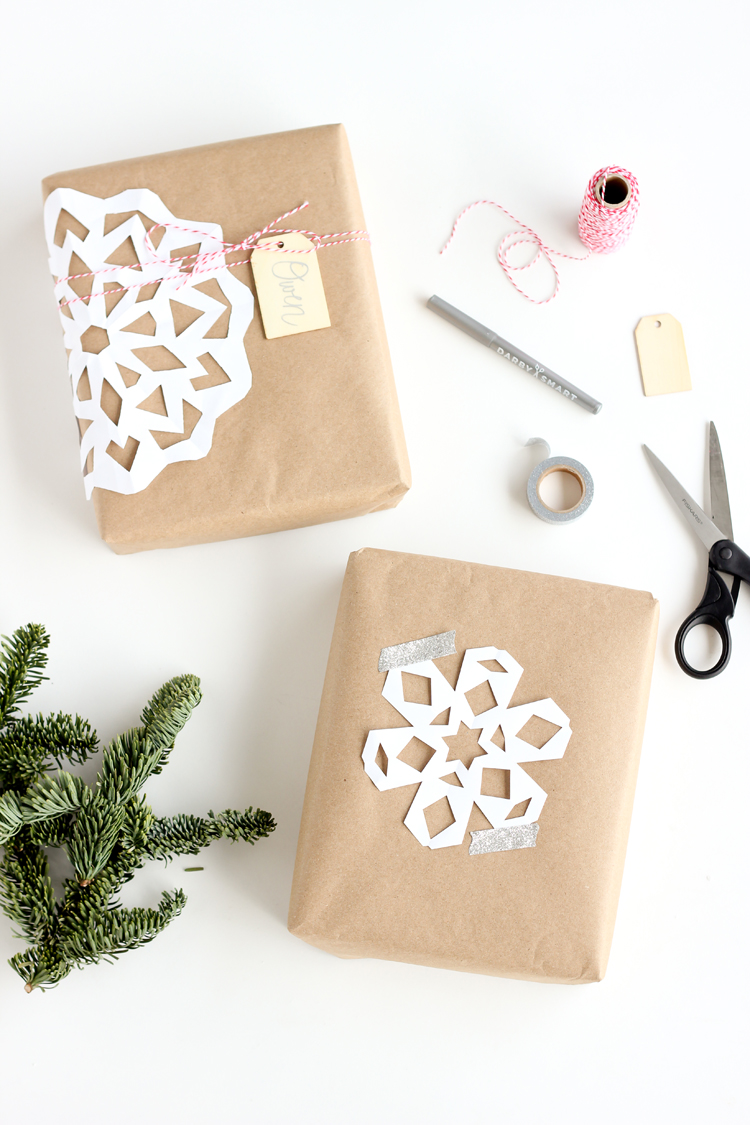 Easy right!? A few folds and cuts and you have an adorable present ornament. You don't have to be Buddy the Elf to get a good looking snowflake either. I have a tutorial for a six sided snowflake HERE that is sure to give you a pro looking snowflake every time.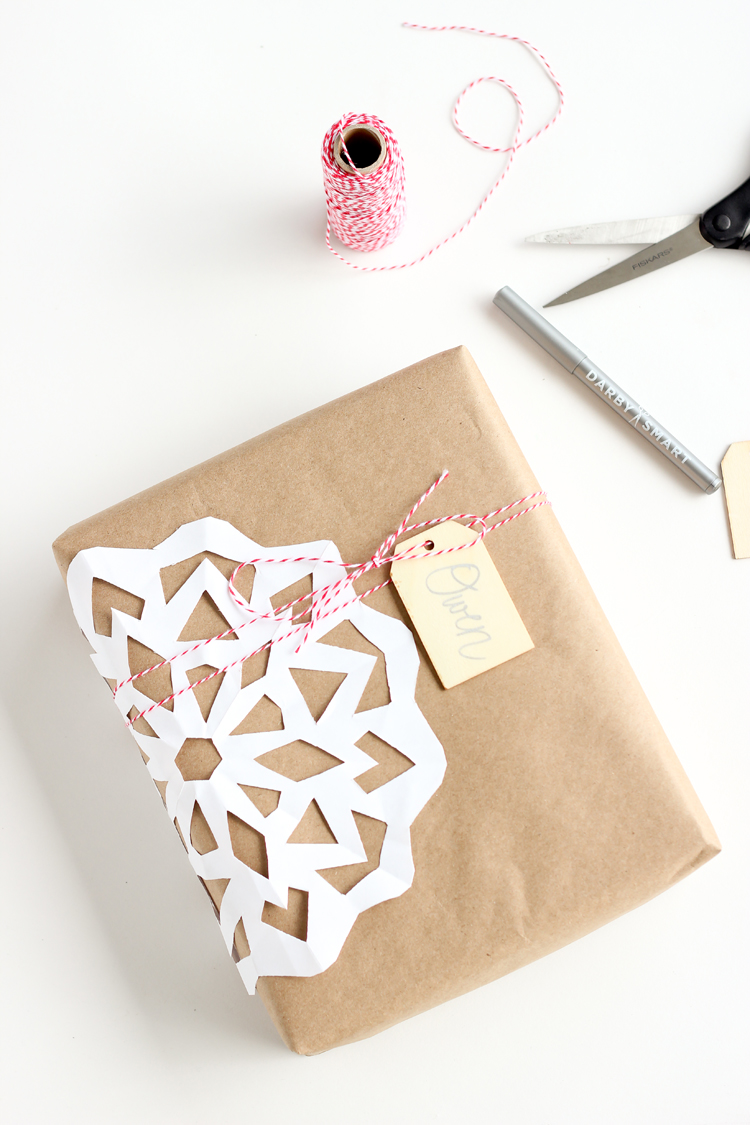 IDEA #3: Make your own gift bow.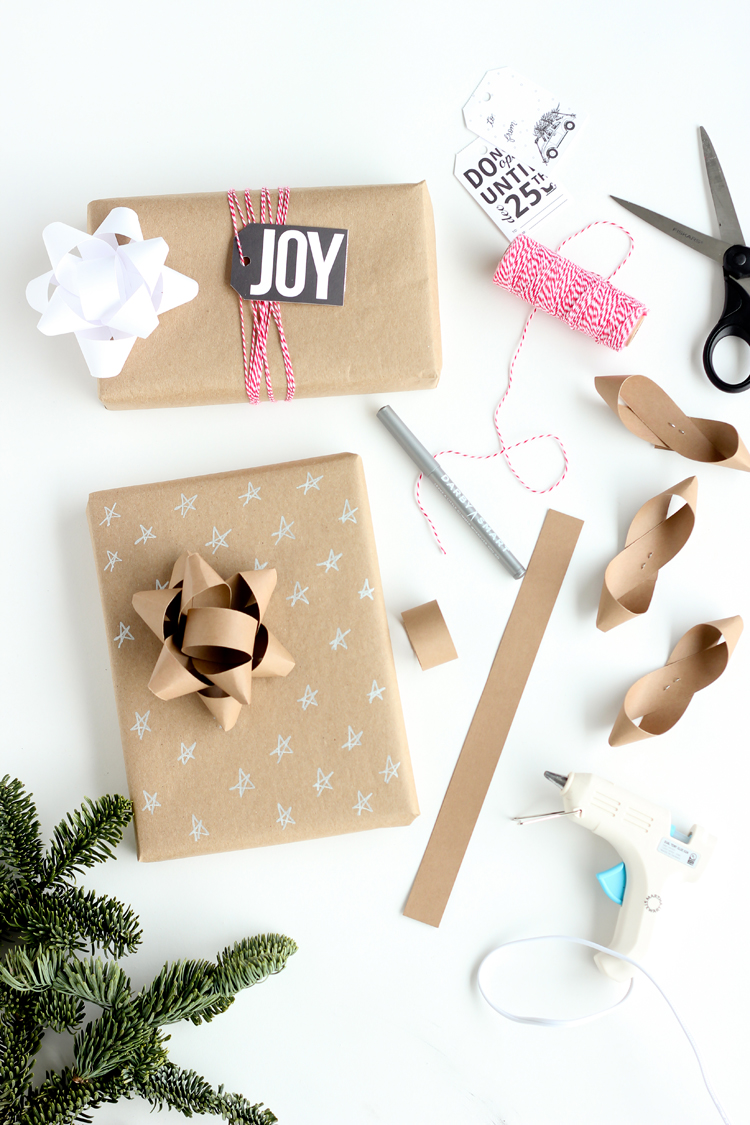 I first learned how to make these from How About Orange. It is mind blowingly simple and really fun to do. I made mine a little smaller than HAO, but the idea is the same. Just take 4 1/2 strips of paper all cut to the same width, loop them around into a figure eight and staple them in place. Stack them together and hold in place with hot glue or another staple. Add a loop of paper made from the 1/2 strip to the middle, and ta da…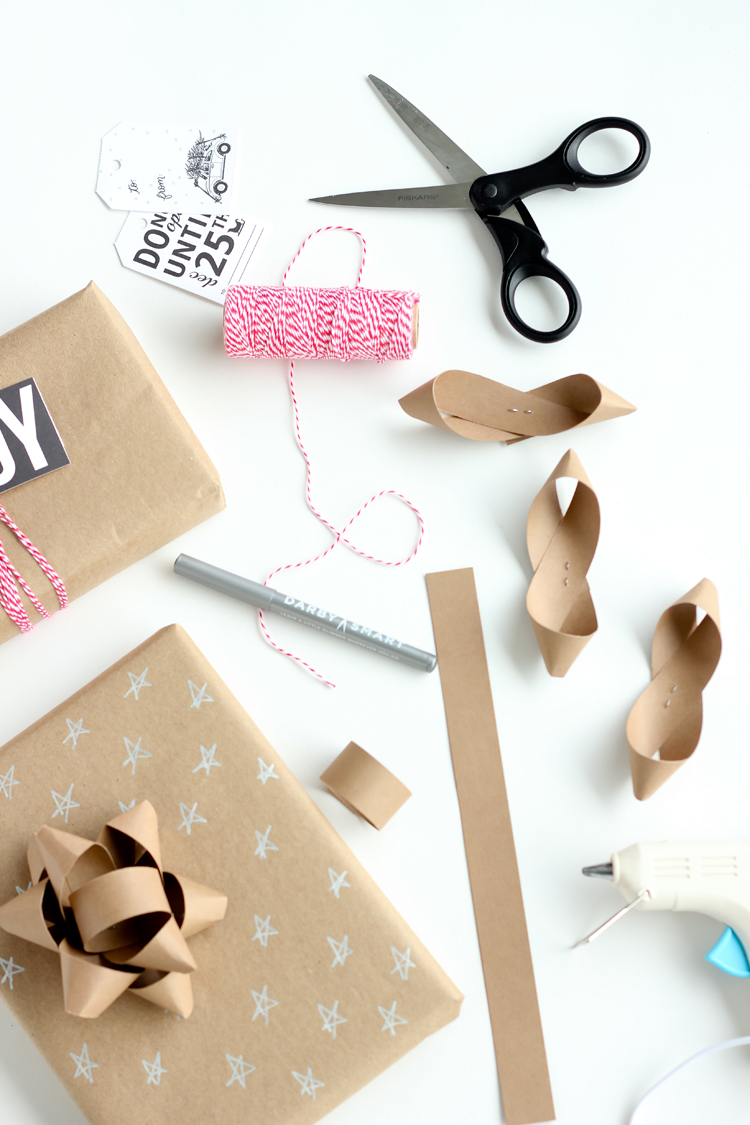 Instant present bling! It's one my favorite ways to recycle paper.
Note: I experimented with some kraft cardstock for some of these bows. Just a word to the wise…the thinner the paper the better. The thicker paper works fine, but it doesn't bend quite as clean.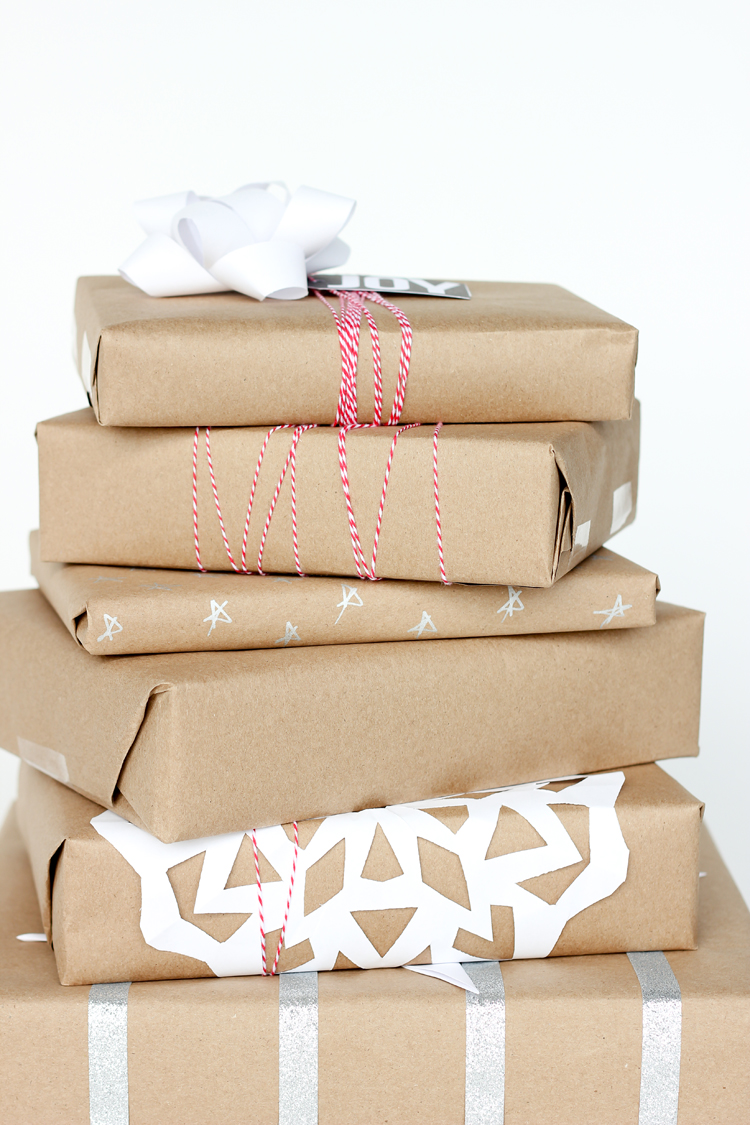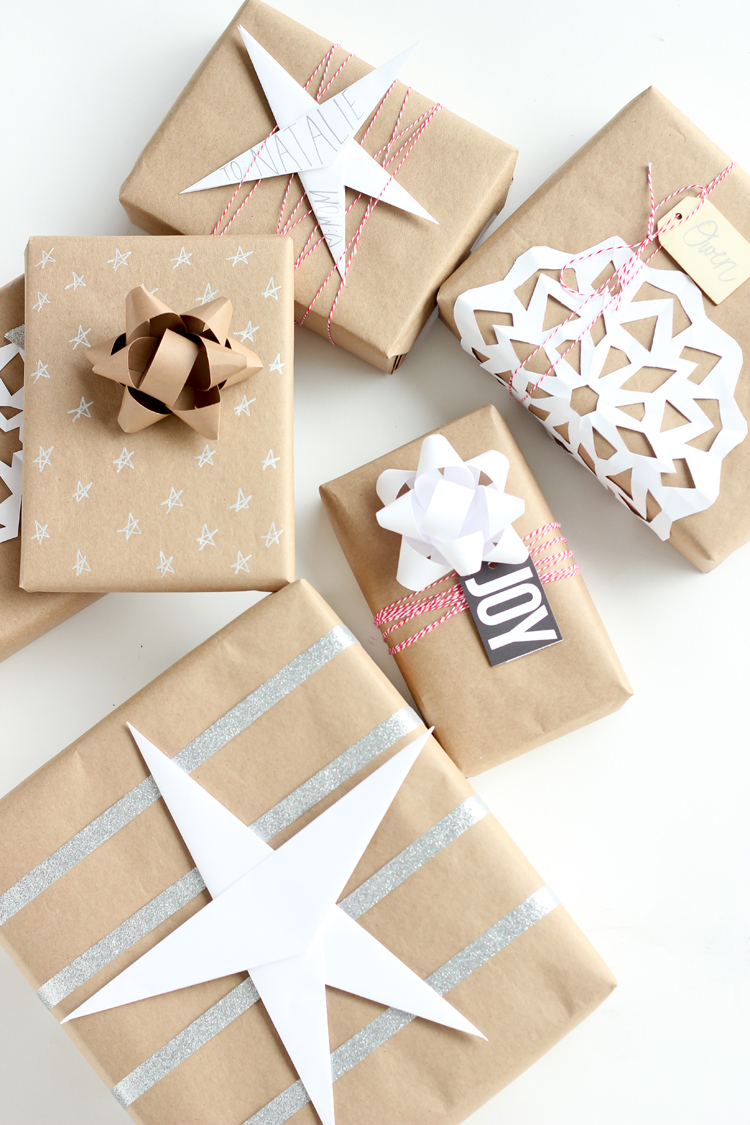 Well, that about wraps it up! 😉 😉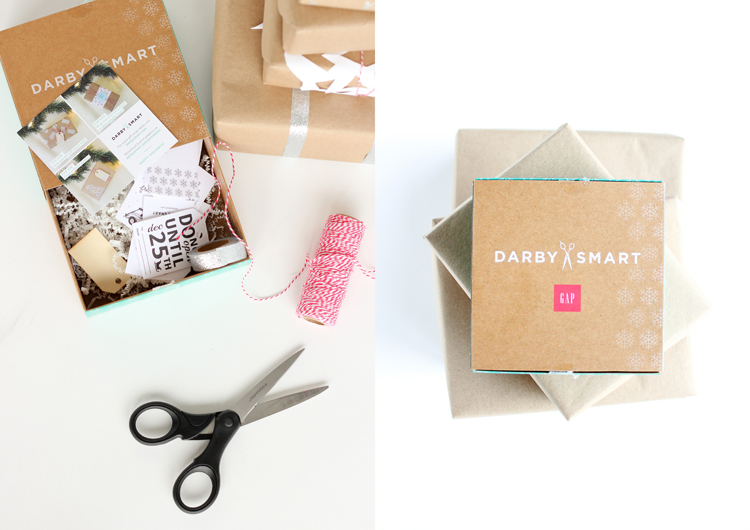 Grab your free Darby Smart gift wrapping kit with any Gap purchase over $50 or get it at Darby Smart! Once you get your kit, be sure to hop over to Darby Smart for even more gift wrap inspiration HERE.
Kits are available starting tomorrow!
Disclaimer: This post is sponsored by Darby Smart. All opinions and content are genuinely my own.
Happy Holidays!