I can feeeel it. Summer is almost here! The occasional extra warm days are teasing me and making me crave sticky afternoons on the porch, cold drink in hand.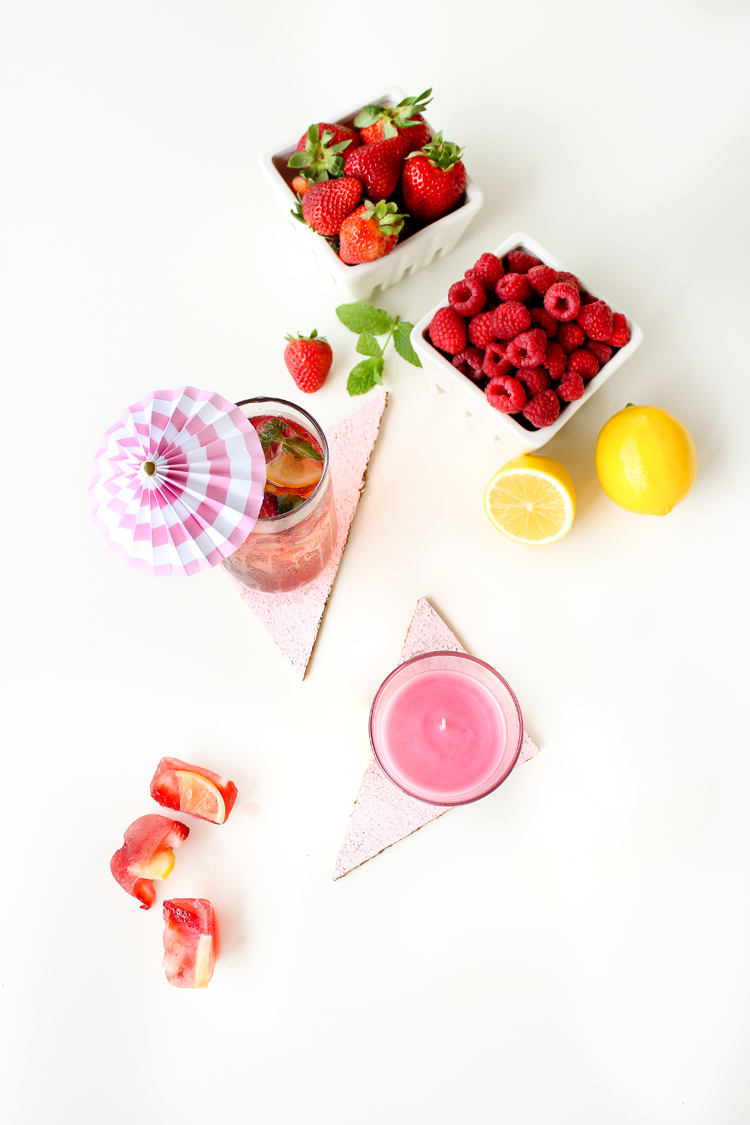 Today, I'm partnering up with Glade, to bring you three easy DIYs to get you in the mood for summer and some more cold drink/porch time.
I tried to make these projects super simple, using things you likely have on hand or can easily find…
First,
Geometric Cork Coasters
All you need is a piece of cork tile (can be found at most retailers that carry craft supplies), some acrylic paint, and some sharp scissors.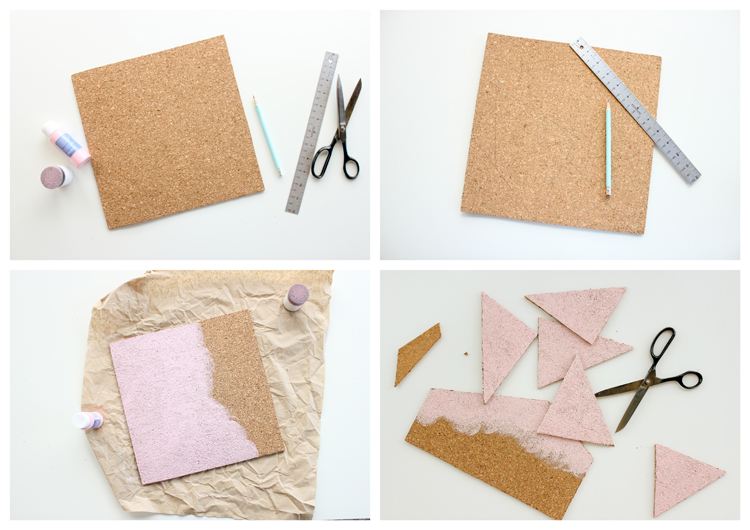 STEP ONE: Trace out how you want your triangles to look on one side of the cork.
STEP TWO: Paint on some acrylic craft paint. (optional of course)
STEP THREE: Cut along pre-drawn lines.
*TIP: Sometimes, cut cork tends to crumble and shed. You can dab some mod podge to the cut edges to keep things in check.
Depending on the paint you choose and drying time, you can slice these babies up in 15 minutes or less.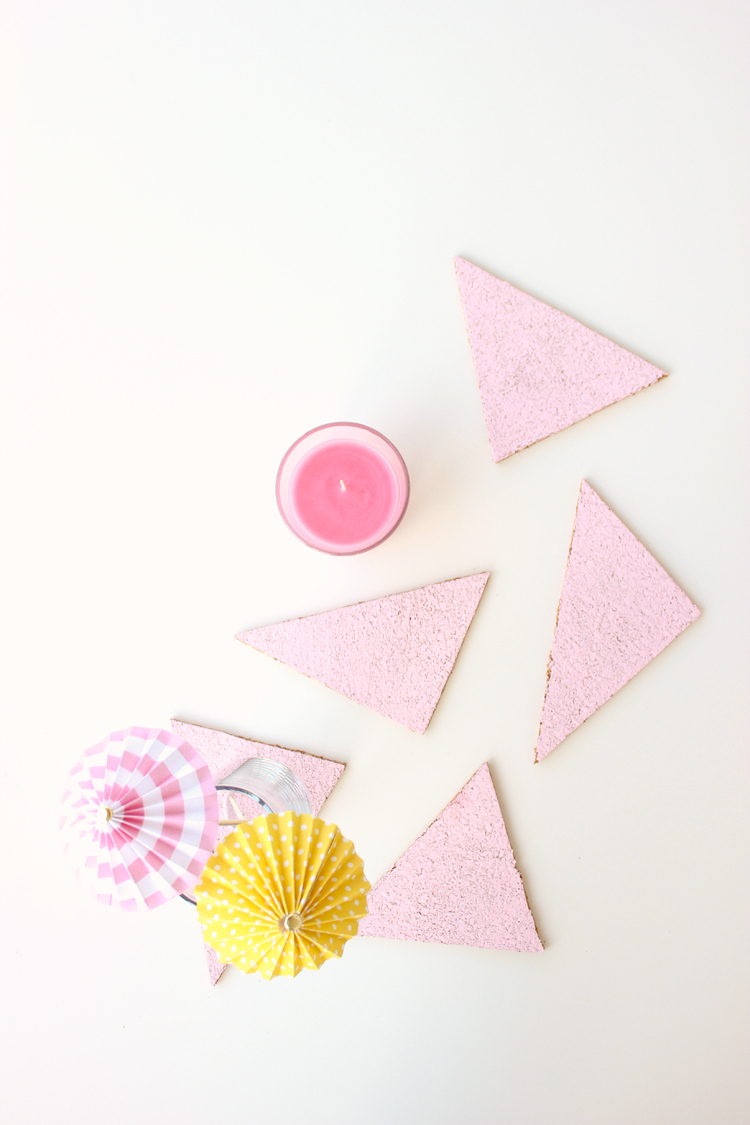 Numero dos,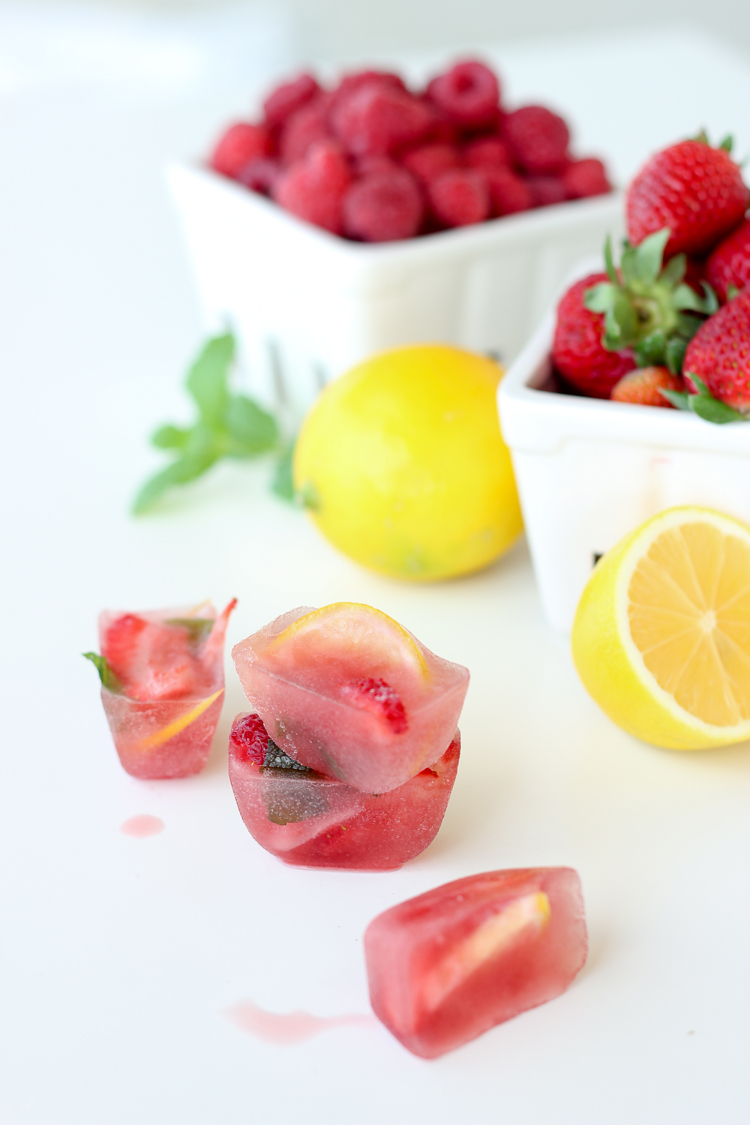 Berry Filled Ice Cubes
So…this is obviously more a "recipe" than a "DIY" but it's a cinch to pull together and adds such a summery fun element. 🙂
Simply set aside a few of your summer berries and put them in ice cube trays. I've also added some fresh mint leaves and lemon slices for added color. Fill the trays with juice, instead of water, and freeze.
Add them to any clear, fizzy drink and – pow! – a yummy punch of summery berry flavor.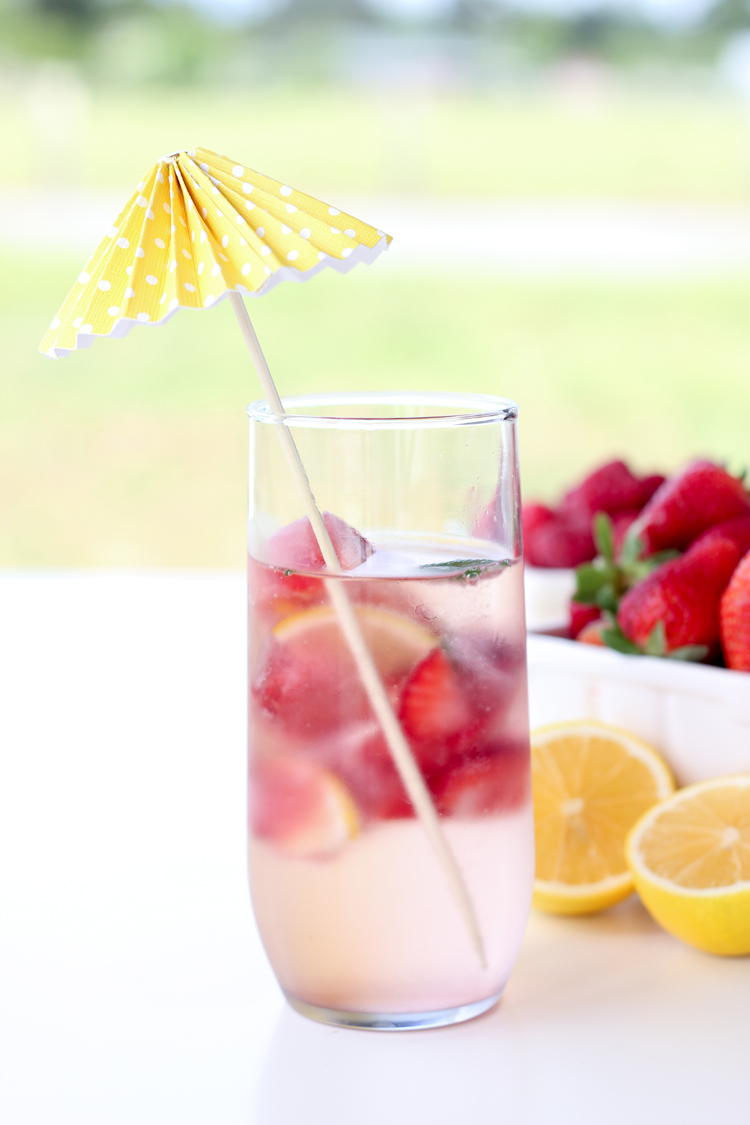 It chills your drink while adding to the flavor, instead of watering it down.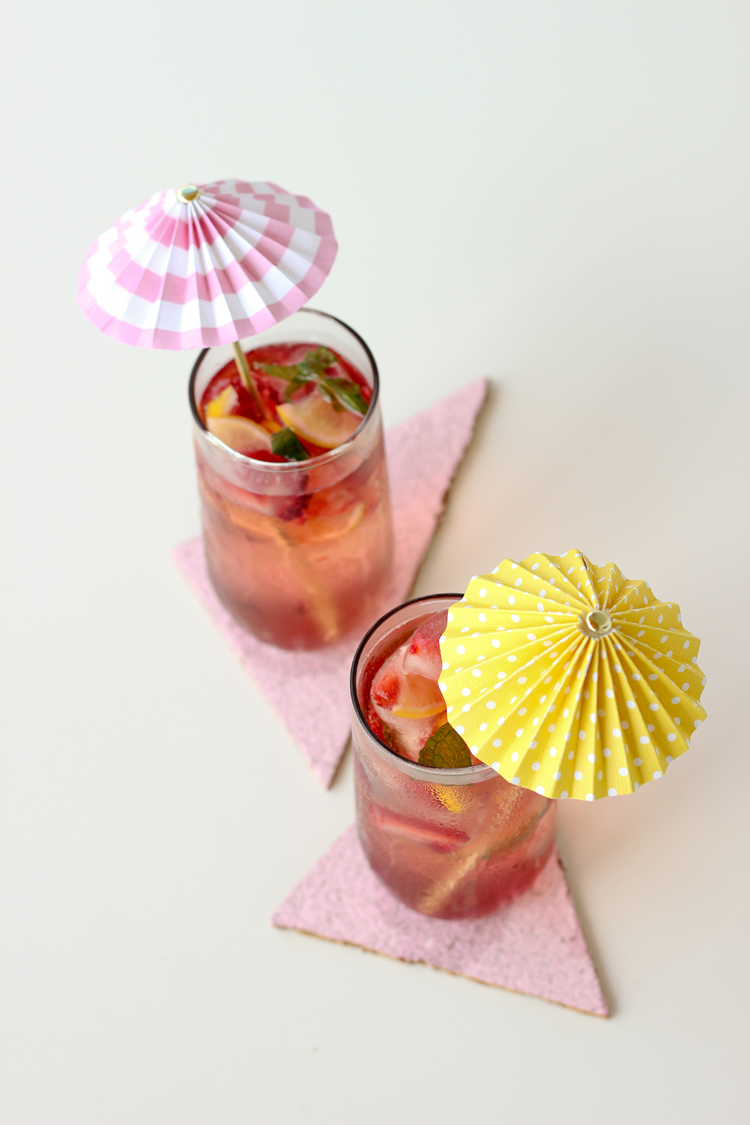 Last but not least,
DIY Drink Umbrellas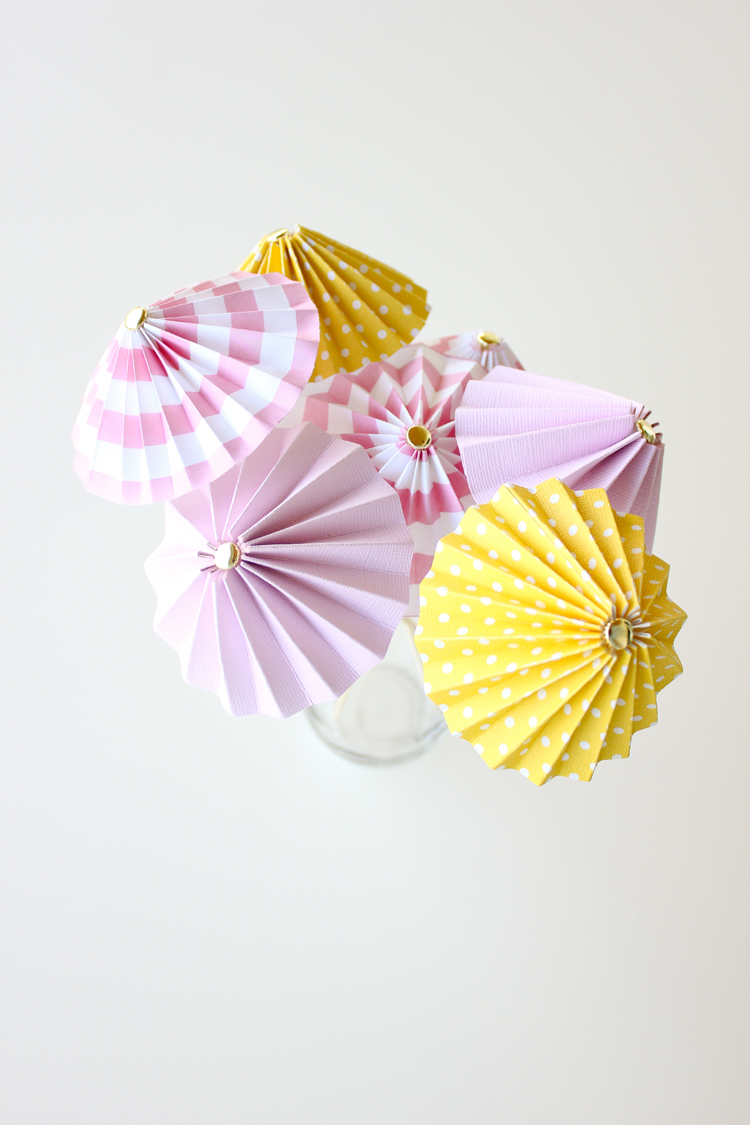 Grab whatever 12″ x 12″ scrapbook paper you have in your stash, some brass paper brads, and some toothpicks or skewers.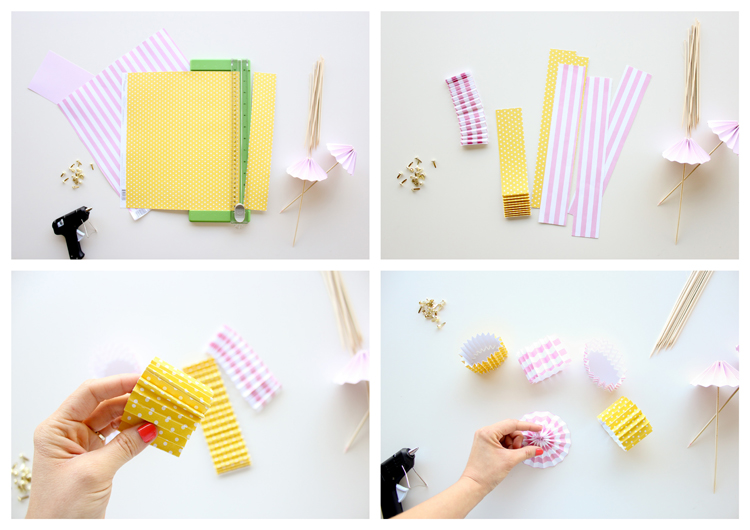 STEP ONE: Cut your scrapbook paper into 2 inch strips. (Your finished strips will be 2 inches by 12 inches, because you are cutting it from 12 in. x 12 in. paper.)
STEP TWO: Fold the strips in 1/4″ increments, accordion style.
STEP THREE: Hot glue the ends together, creating a loop. Make sure to glue the ends in a manner that will keep the accordion pattern consistent.
STEP FOUR: Push one of the sides of the loop together into an umbrella shape. Hot glue it in place. Insert a brad in the middle of the umbrella top at the same time. Hold in place until the glue cools.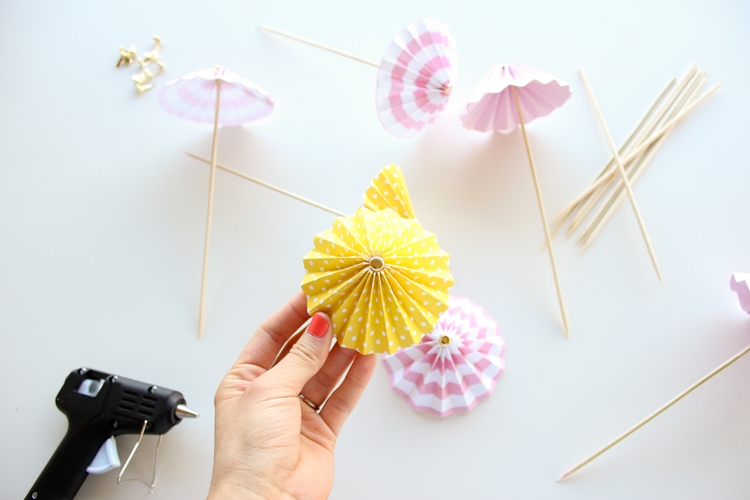 STEP FIVE: Hot glue the skewer to the bottom of the umbrella. You will also need to hold it in place until it dries. Or enlist little helpers for this while you do the actual gluing.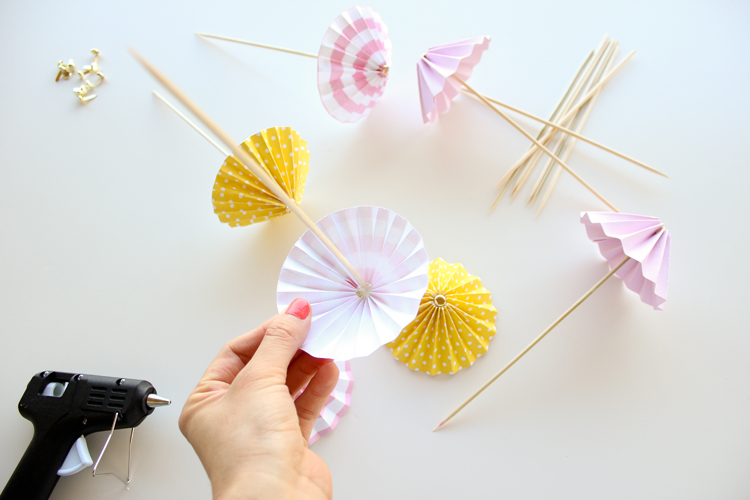 That's it! Your umbrellas are ready to party!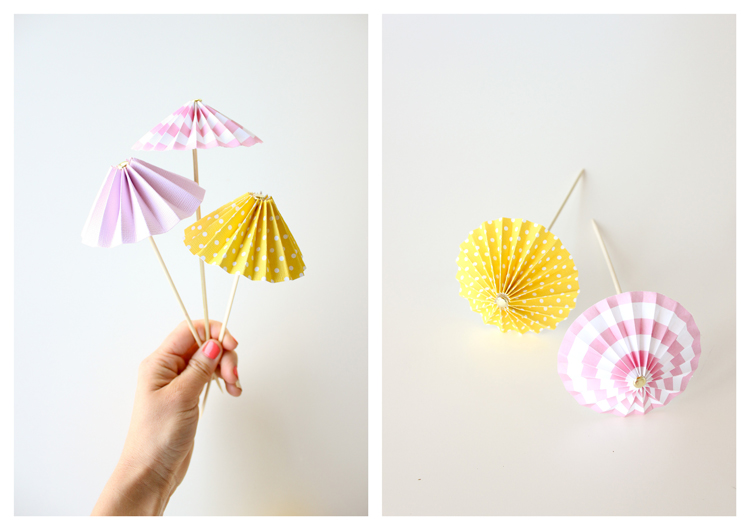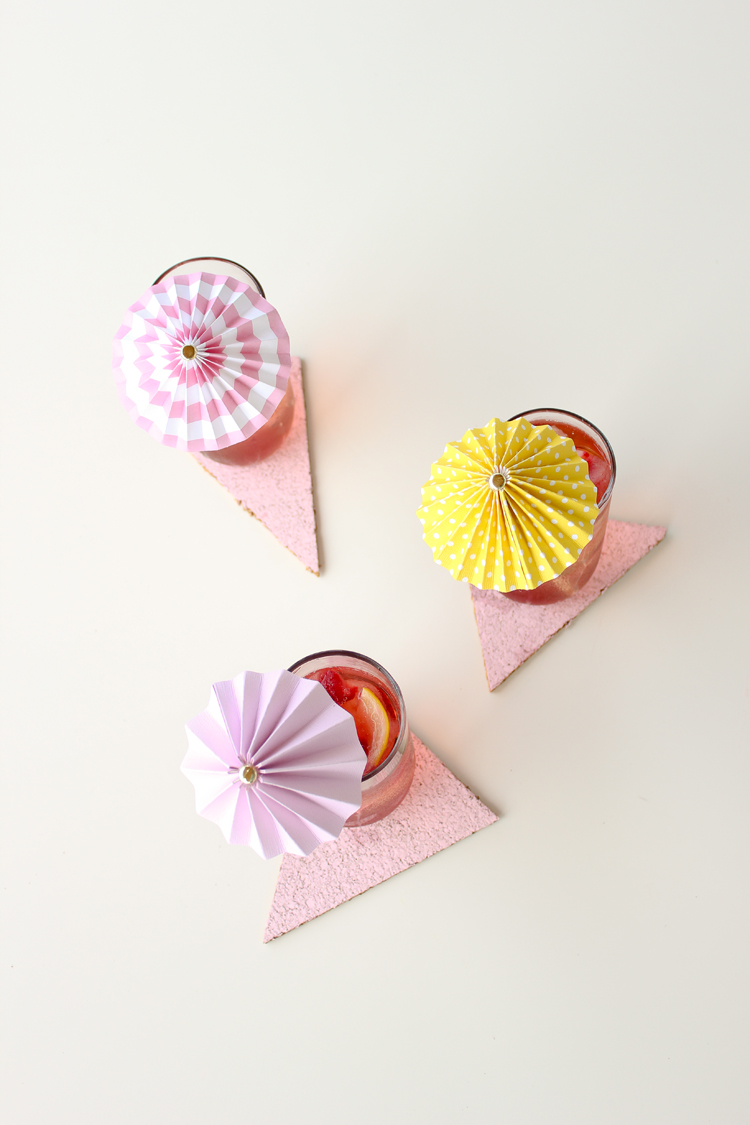 And you're ready for some festive porch sipping.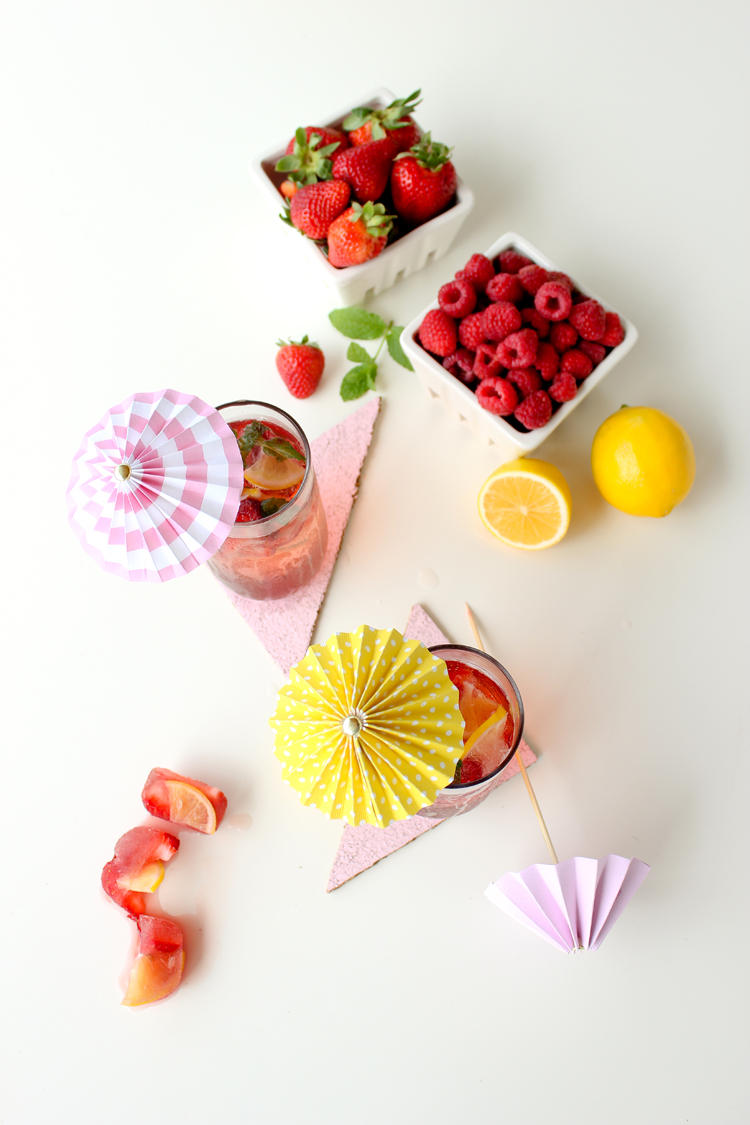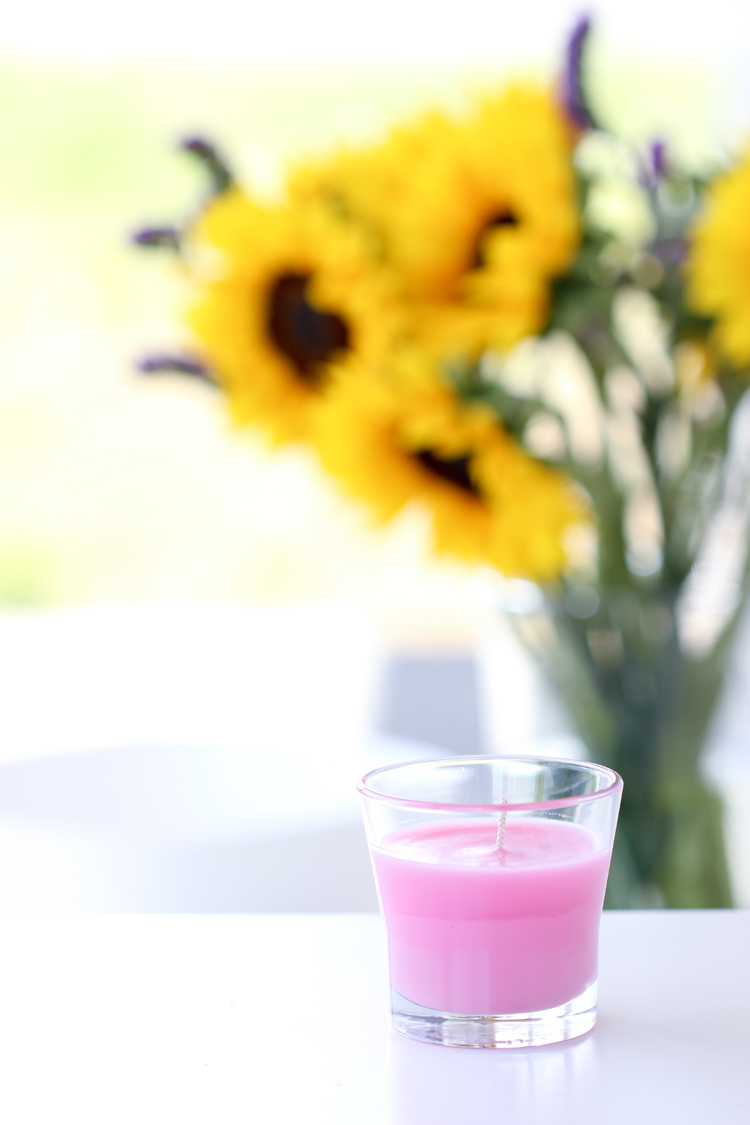 These projects were inspired by *Glade's Picture Perfect Sunflower scent, which comes as a candle, wax melt warmer, or wall plug-in. It's a perfectly sweet, fruity, floral scent, that has me excited for flower picking season up here in the PNW as well. Can't wait! Bring it summer!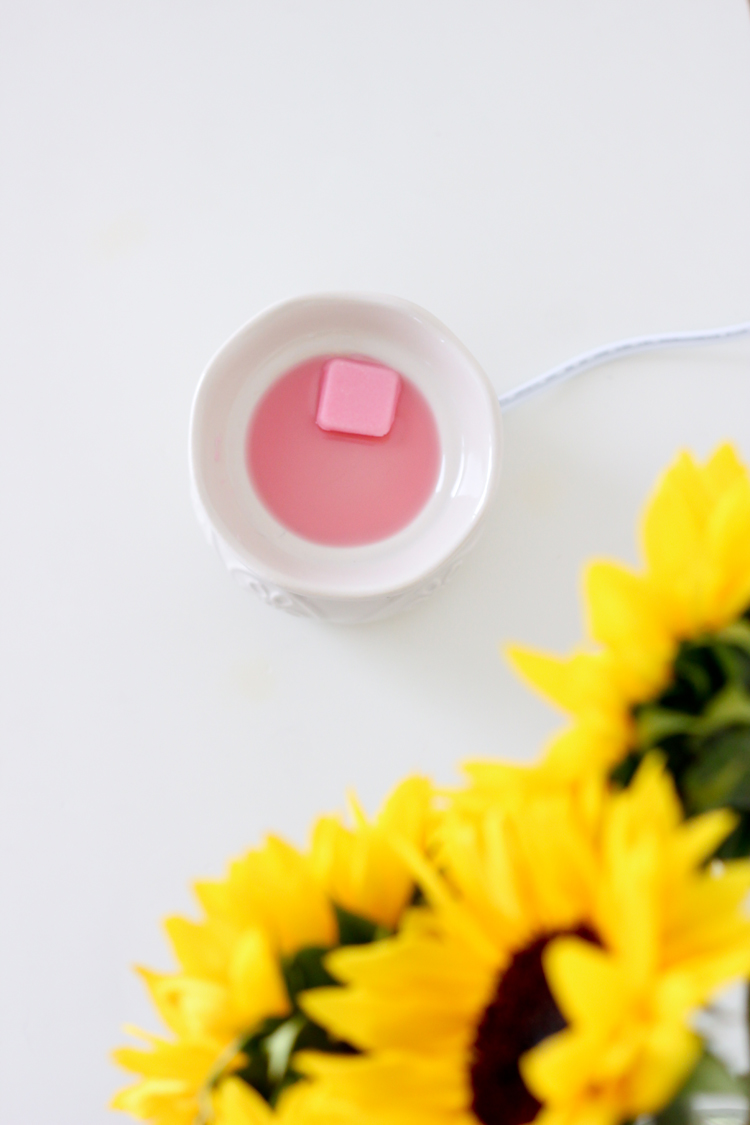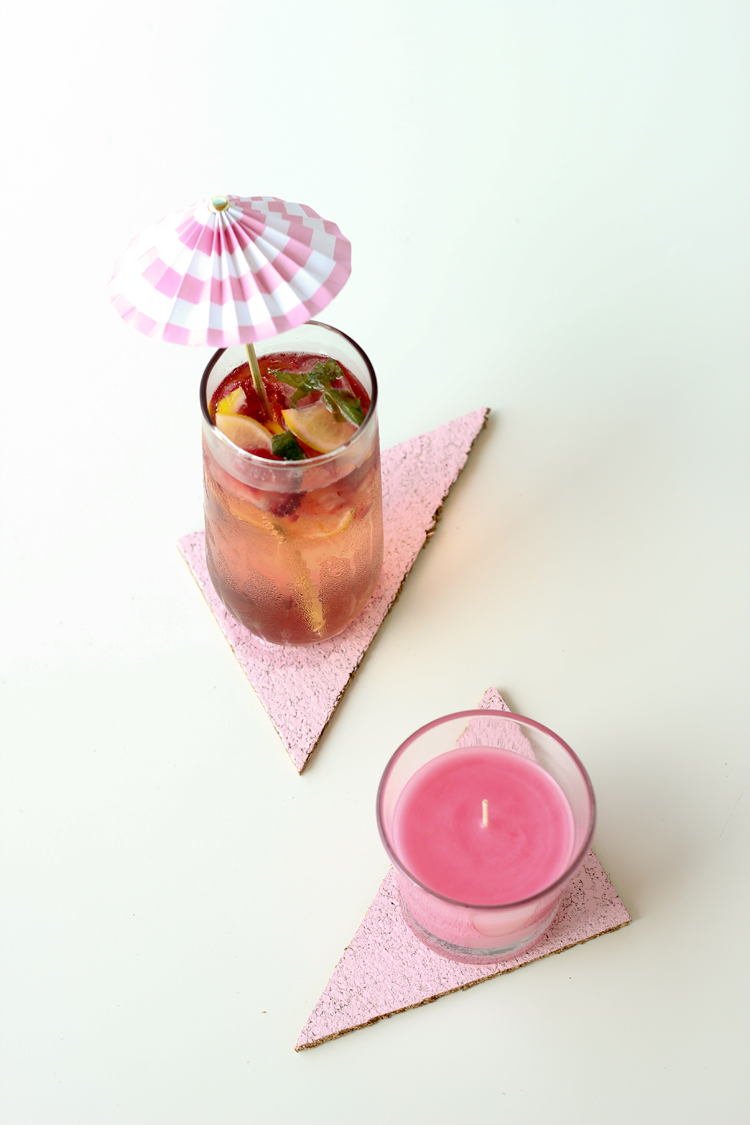 *Disclaimer: This post is sponsored by Glade, but all content is genuine and honest. Thank you for supporting my sponsors who help keep this blog running!