I hope you're still hungry after feasting this week 🙂 because I have a super delicious caramel sauce recipe today.
It goes great with my Caramel Apple Cinnamon Rolls which I'm sharing over at the Crafting Chicks HERE!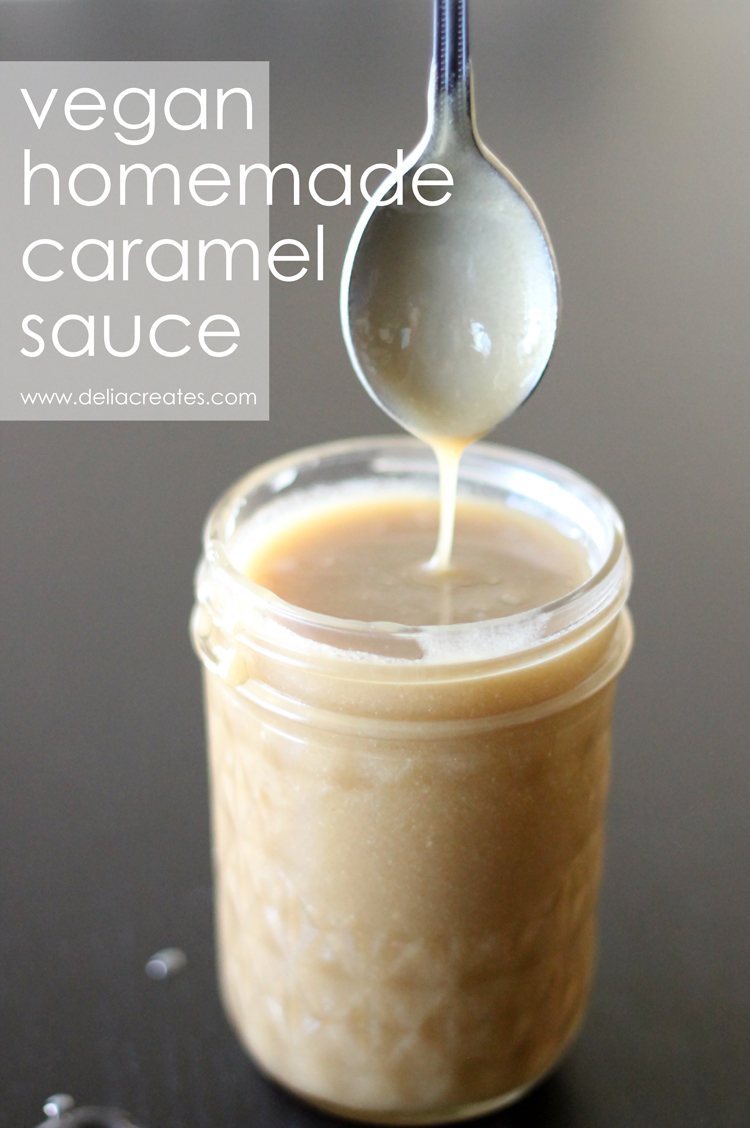 Oh and of course…my daughter is allergic to dairy, so I've made this caramel sauce vegan or dairy free!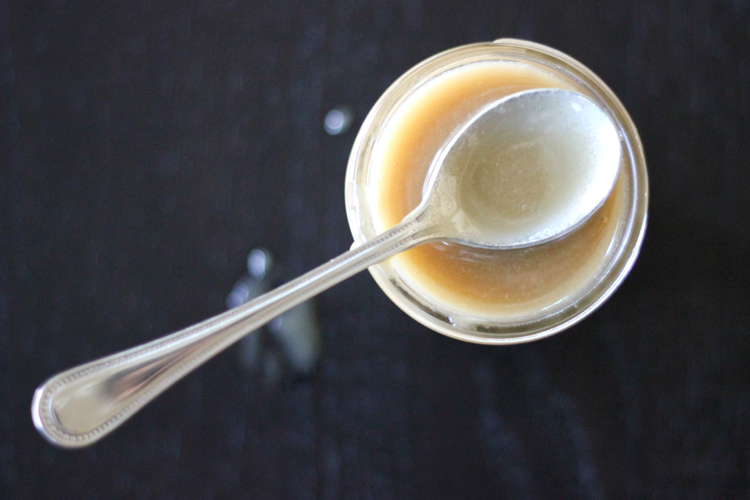 I have to preface this recipe by saying that even though it's vegan, it's not necessarily healthy. So substitute with other sweeteners to make it so, if you see fit.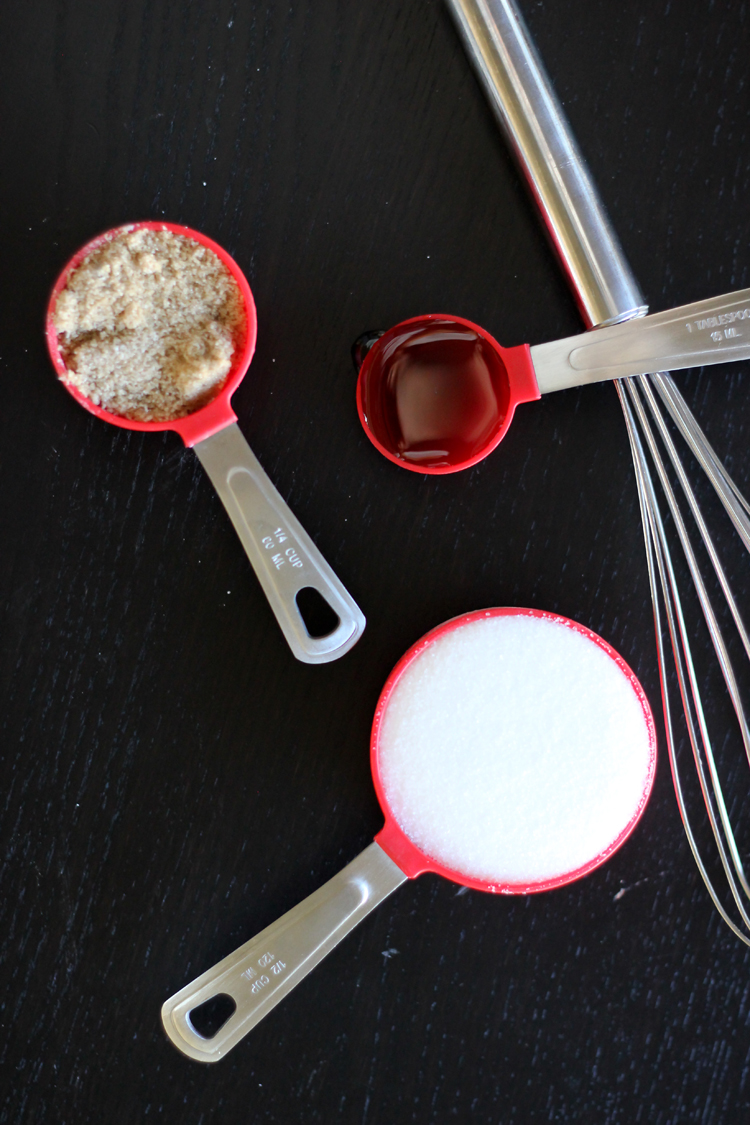 *2 cups of coconut milk
1/2 cup white sugar
1/4 cup brown sugar
2 TBSP margarine (we use dairy and soy free Earth Balance brand)
optional: 1 TBSP of dark corn syrup (mostly for color)
*I like to use the kind of coconut milk you drink but not the reduced calorie version. I use Silk brand, vanilla flavored, which is 90 calories per serving. You may use full fat coconut milk for a thicker sauce but it may also be about 10 times the fat. Silk milk seems to be the easiest to find almost anywhere.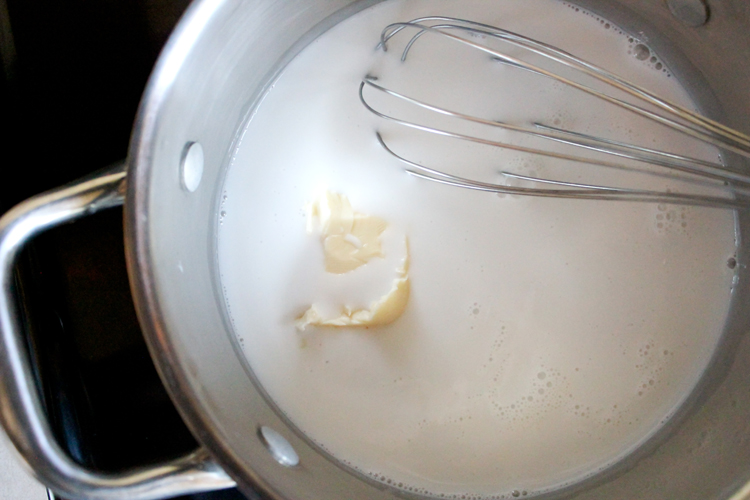 Whisk and melt everything together in a medium sized pan over medium heat. Try to avoid smaller pans. You want the depth to be shallow so that it reduces faster.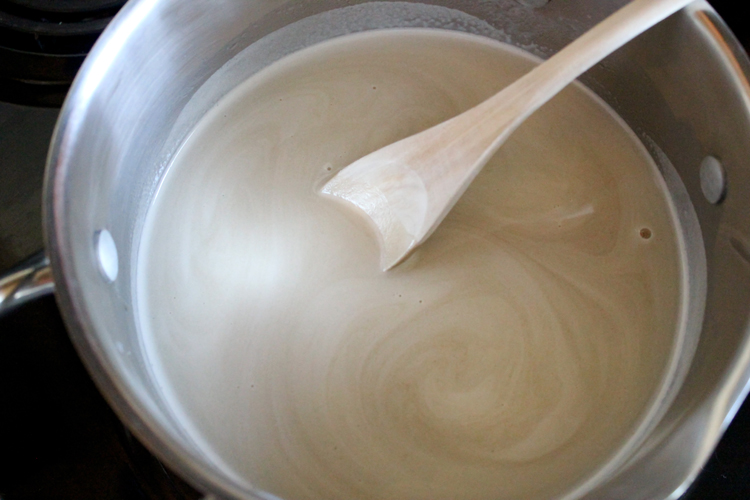 Traditionally when cooking caramel, you want to let it boil on it's own untouched. Stirring is a big no no. BUT with this vegan version, it's totally the opposite.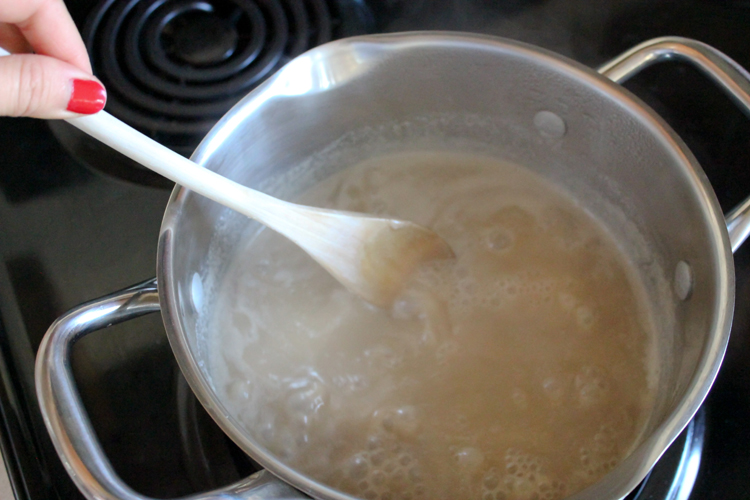 You need to babysit it a bit. Stir it often, as it bubbles actively. You don't want a rolling boil, but you don't want a gentle simmer either. Reduce the heat a little bit if needed.
If you leave it to it's own devices it ends up looking like this: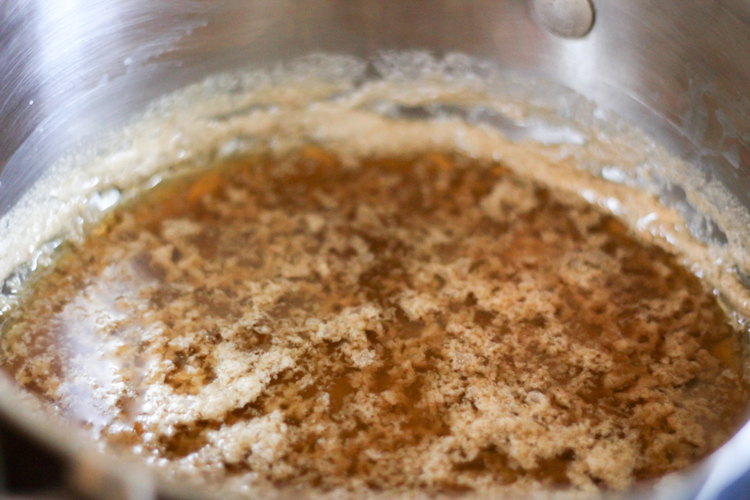 Yeah…don't do that. 🙂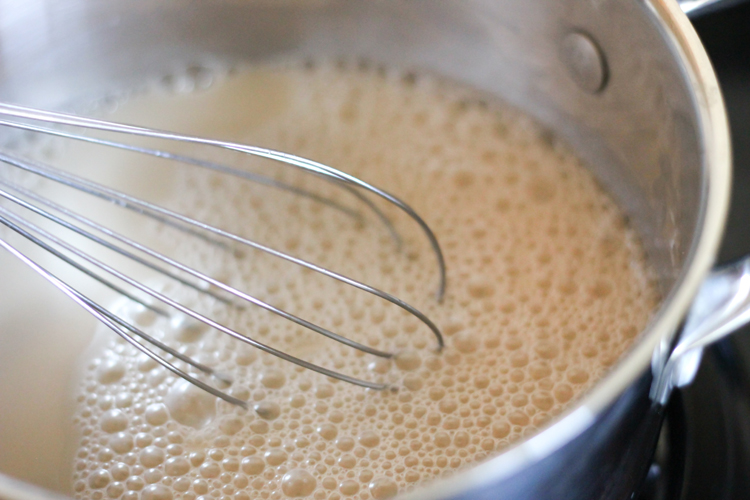 Continually stir it for about a half hour with a wooden spoon, or until the liquid reduces to half.  Then give it a good whip with the whisk one more time. Remove it from the heat and pour it into a jar.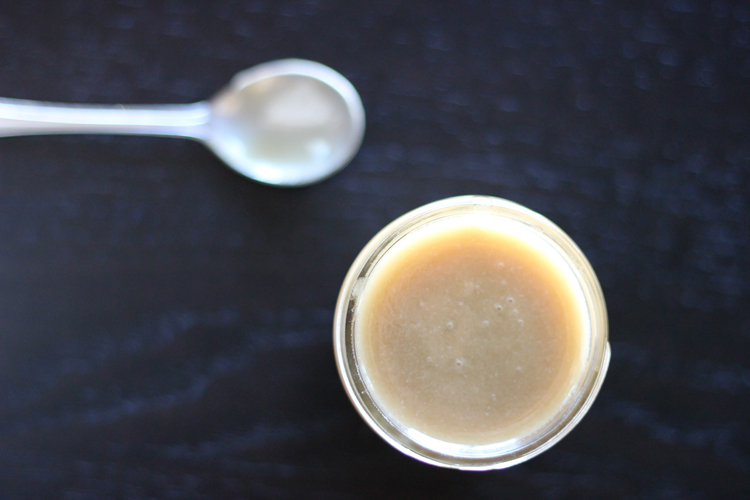 It WILL be thinner than traditional caramel sauce and a little bit lighter in color. That is OK. Once it cools and especially if you put it in the fridge (which you should keep it in the fridge) it will thicken up nicely.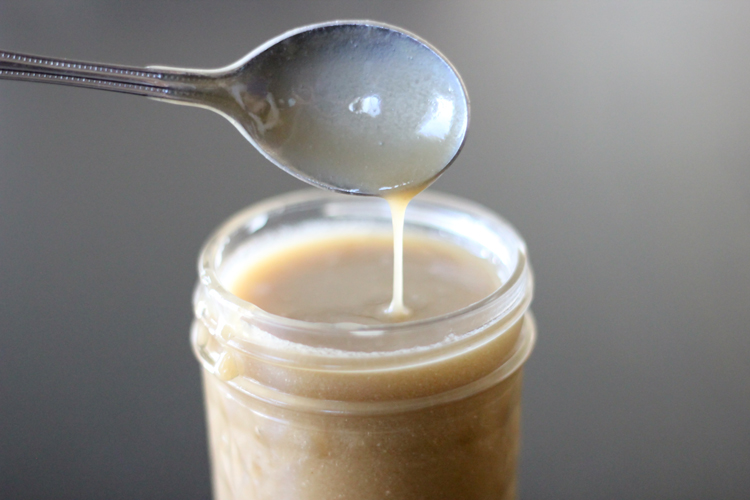 Like so…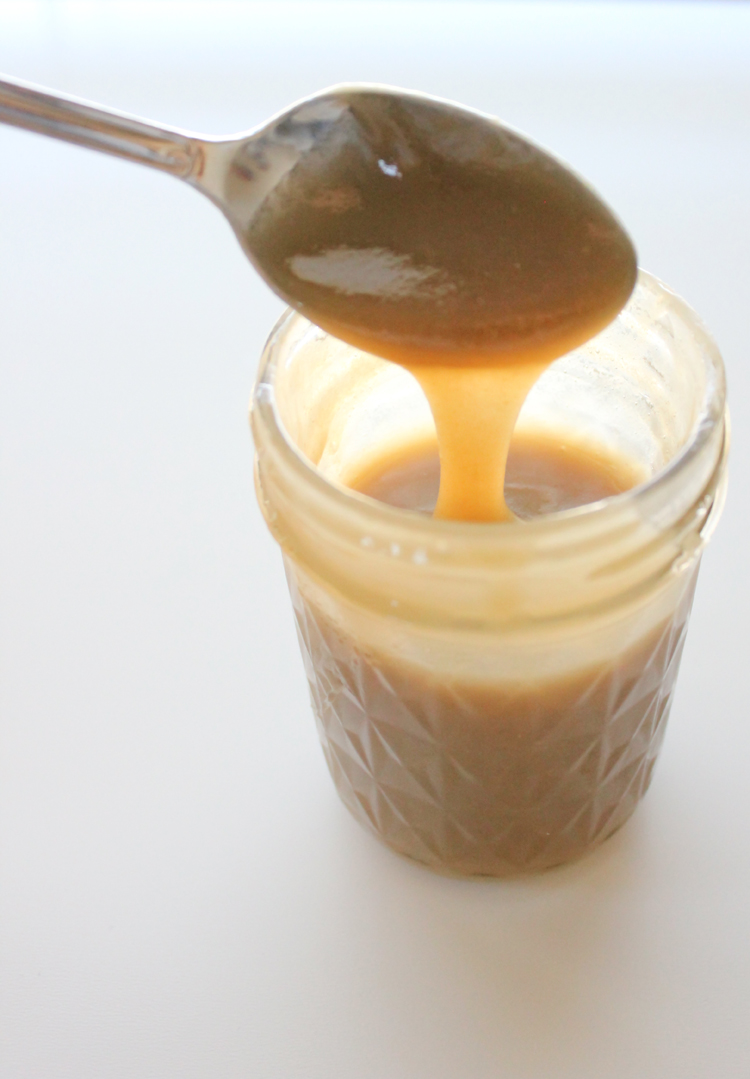 For my Caramel Apple Cinnamon Rolls (found HERE) it works great to have it nice and warm and thin. If you like your rolls that way that is…like this girl (thumbs in ;)).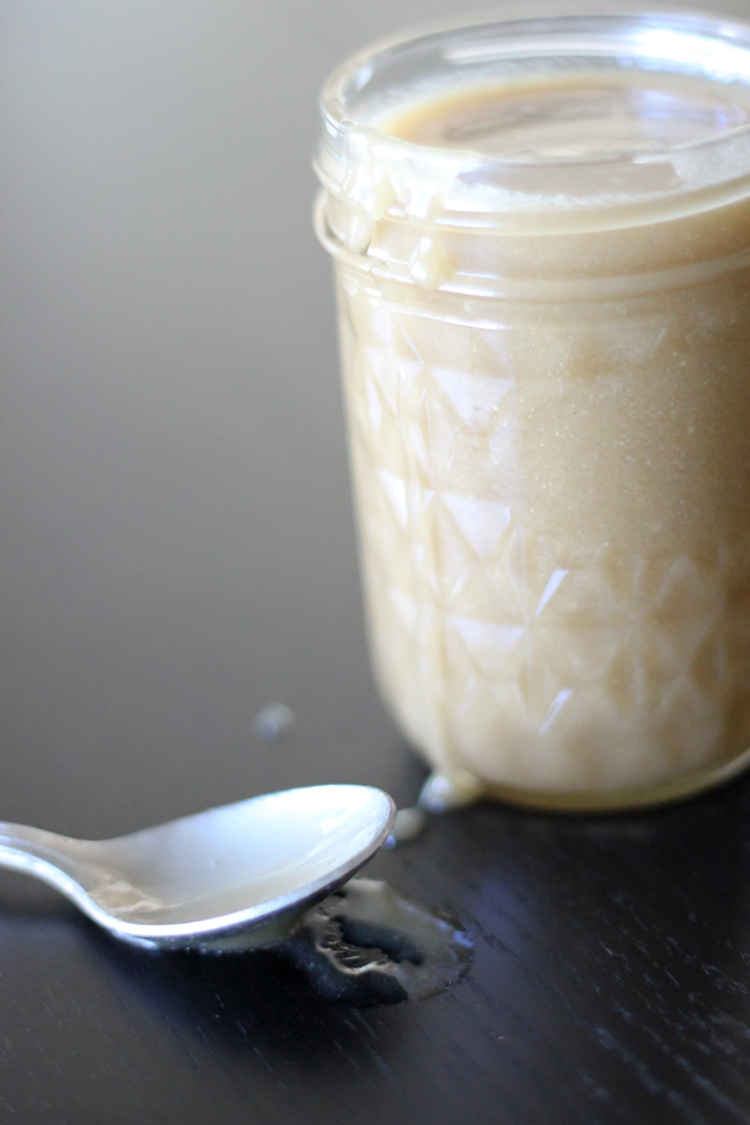 Keep leftover sauce in the fridge for up to one week.
And here is the quick glance recipe:
Vegan Caramel Sauce
2 cups full fat coconut milk
1/2 cup white sugar
1/4 cup brown sugar
optional: 1 TBSP. dark corn syrup
2 TBSP dairy free margarine (like Earth Balance)
1. Whisk and melt all ingredients together in a medium size pan over medium heat.
2. Using a wooden spoon, continuously stir the mixture for about 30 minutes or until the liquid is reduced to half. Make sure it is actively bubbling but not a rolling boil or a gentle simmer.
3. Pour into a jar. Cover. Keep in fridge for about one week.