Whenever I say the word Zazzle I feel like I need to do spirit fingers. 🙂 Well, you might want to bust out those spirit fingers too because…
Zazzle.com
is giving away a $50 gift card to one lucky reader!
Haven't heard of Zazzle yet?
Zazzle*  is a really hip site that customizes loads of stuff…the standard mugs and T-shirts, as well as make up bags, pillows, watches, phone cases,  lap top skins, speakers!, etc., etc. (*links are affiliate links)
For the holidays they also have customizable postage stamps, wrapping paper, ornaments, and of course, Christmas cards. Check out all their holiday listings HERE.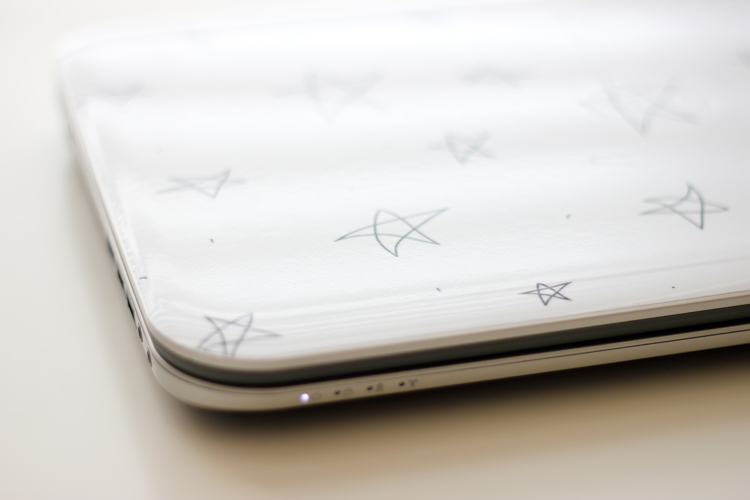 You can customize with pictures or with your own designs. And if you aren't feeling particularly artistic you can buy pre-designed items that other artists have uploaded into their site, which is really what most of their site is comprised of. Call me juvenile, but I like browsing their funny T-shirt collection. 😉
They have something for almost anyone, with lots of fun collections for difference niches such as science geeks, computer nerds, and serious pet fans.
Zazzle allowed me to shop for some things to review. I already had stuff planned out for our family gifts this year, so instead of Christmas shopping, I decided to treat myself to some Zazzle goodies. I am turning 30 this month, so… 🙂
I made this quick and intentionally messy drawing in Illustrator, and added this quote I recently pinned for my lap top skin (quote source – Napoleon Hill).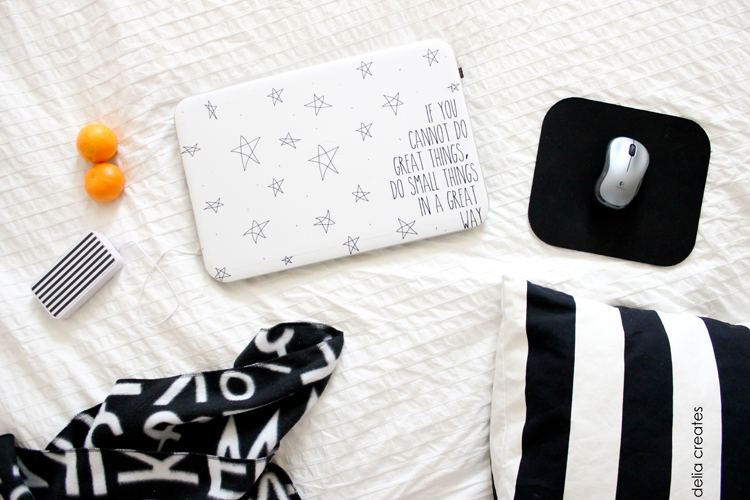 For the speakers, I just made an image with black and white lines. I love. it.
It's great for blasting Christmas music from my cell phone.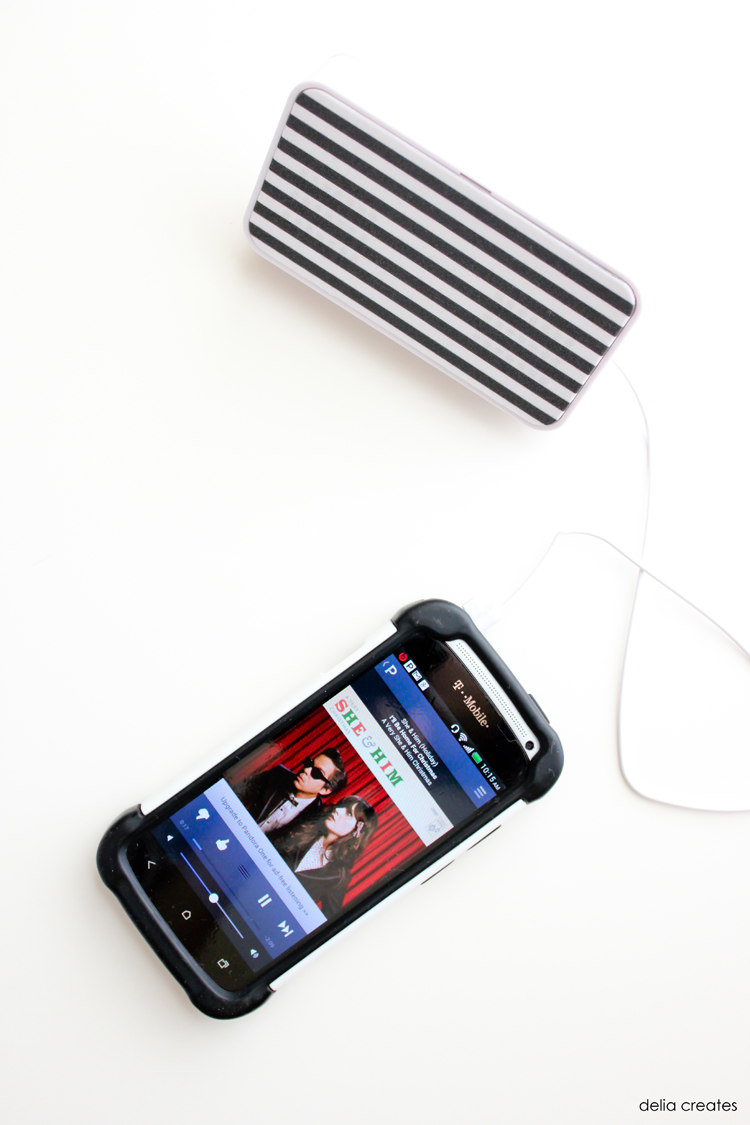 It's only $20 too! With custom design and everything. After I had already ordered it, I thought about putting a picture of the kids screaming at the top of their lungs on there…which would have been really funny. I just might order another one… 🙂
Alrighty…are you guys ready for the giveaway?
I want to keep this as simple as possible. To enter you  just like Delia Creates or Zazzle on Facebook, or if you want to double your chances, both of us,  enter through the rafflecopter, and you're done. **The winner will be announced on my Facebook page early next week.
a Rafflecopter giveaway

Good luck and Happy Holidays!
P.S. Links to Zazzle in this post are affiliate links, which means if you click on them and buy something I get a small percentage of that sale.