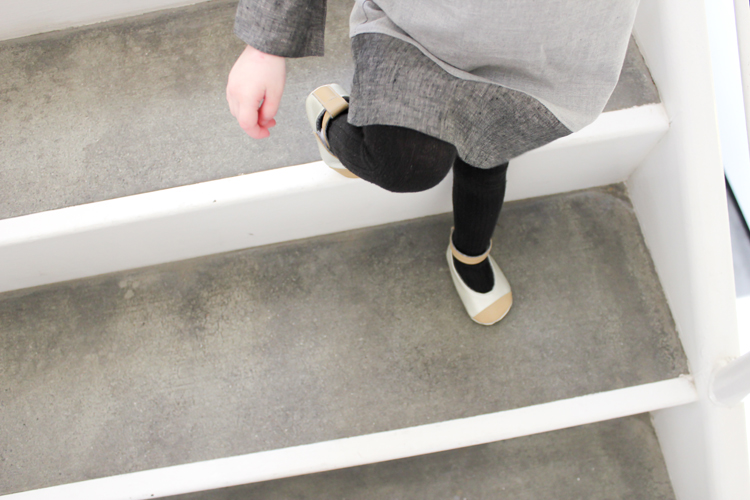 As I feverishly try to put the finishing touches on my upcoming leather baby shoe pattern, I thought I would share my  top five leather tips and tricks, as well as an awesome round up of leather projects that teach you how to sew with leather.
TOP 5 Leather tips and tricks
#1 Use a leather needle. It seems like such a small change, but after sewing several leather projects with a universal needle, I know first hand how hard that can be. Save yourself the broken needles and the hand cranked sewing. A leather needle will produce a cleaner seam, as well as a much cleaner top stitch. Your machine won't have to struggle as much, or at all, asit tries to sew through leather or even layers of leather.
#2 Sew slowly. This fixes so many problems: skipped stitches, bunching and stretching, breaking a needle at a thick spot…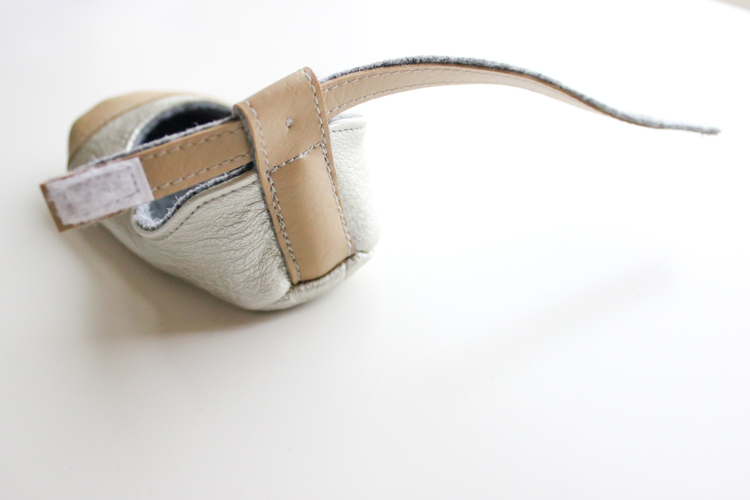 #3 Lengthen your stitch. This produces a cleaner top stitch and it allows the leather to move more smoothly through the feed dogs as you sew.
#4 Use a walking foot. If numbers 2 and 3 aren't helping as much as you had hoped, you may want to use a walking foot.  You may also like a Teflon coated foot, if your leather is getting stuck to the foot as you sew. If a new foot is not in your budget, try laying tissue paper over your material. I personally do not prefer to use tissue paper because it's hard to see exactly where I'm sewing, but many use this method and like it.  Edited to add – I just saw that The Sewing Rabbit posted about this roller foot that is great for sewing with leather! Go HERE  for all the details.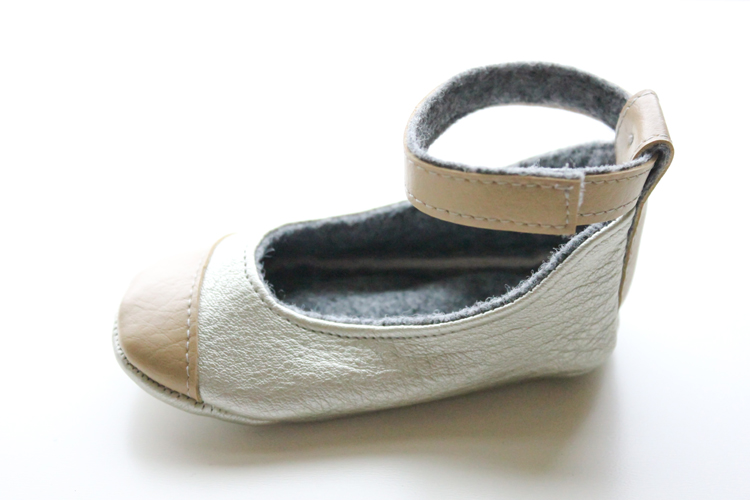 #5 Use clips. Quilter's clips, or binder clips (which is what I use). Pins may make permanent holes in your material, depending on which kind you are using. This is most common in vinyl, a synthetic cousin to leather. Clips help you hold your pieces together without making unwanted holes. They are great for thick layers as well.
Now that you have some tips under your belt, are you ready for a great project to learn or practice on?
I've got you covered:
(Click on each picture to go to the tutorials)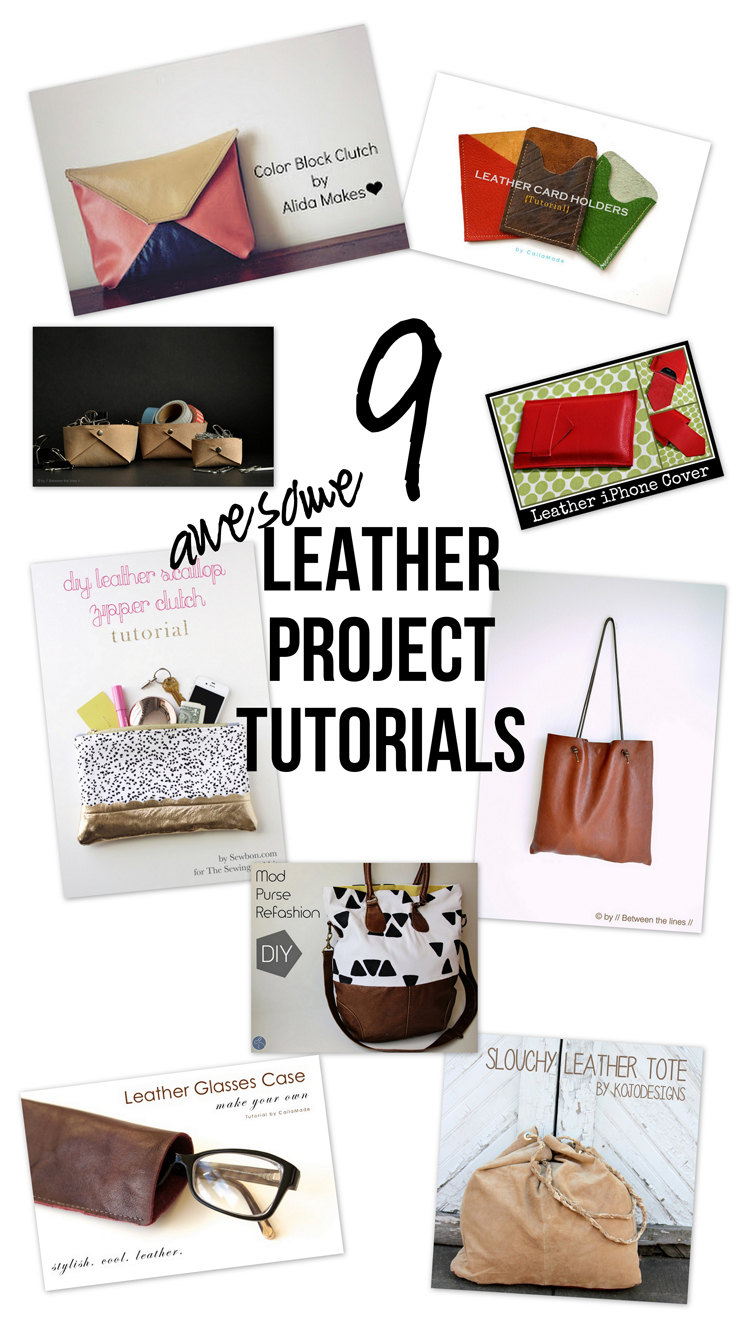 Just in the time for the holidays…I personally can't wait to sew up some leather goodies as presents.
Do you have more sewing with leather tips? I would love to hear them!