So what if it's Thursday? I say the weekend starts today!!!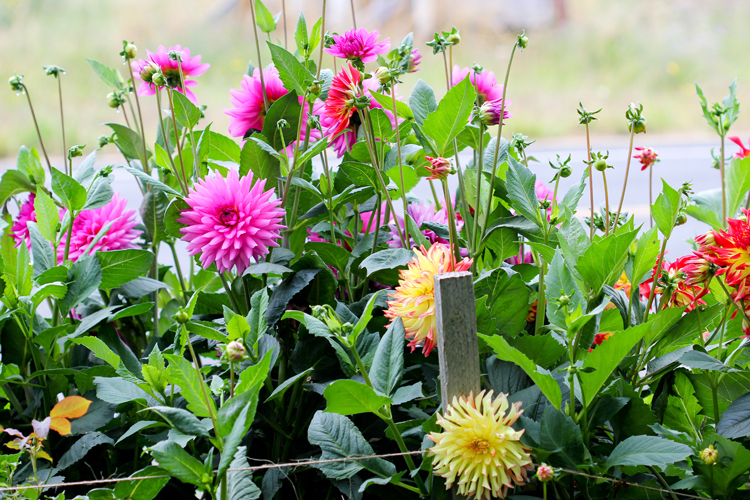 Wouldn't that be nice? 😉
If only my next few weekends weren't going to be filled up with house projects. Mwa mwa. 🙂 At least the last few weekends have been filled with some fun.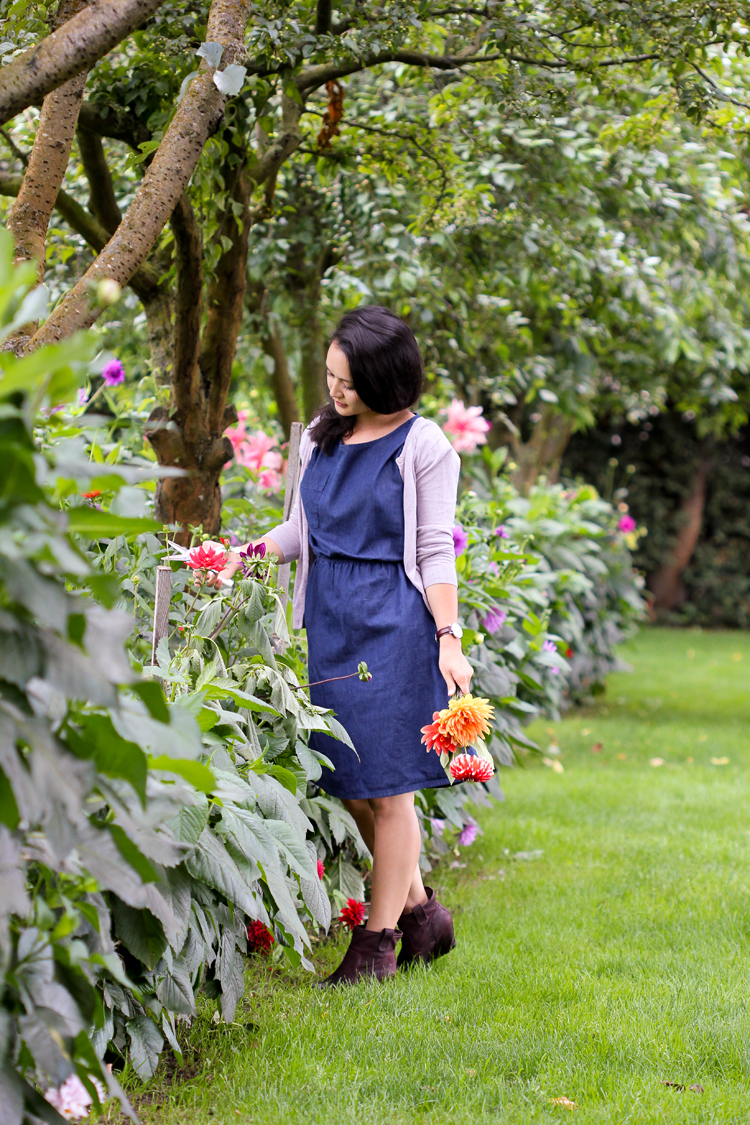 We hit up our first U-cut flower farm this past weekend. I was in l o v e and also a little overwhelmed at the same time. I didn't know where to begin…there were so many pretty flowers to choose from! I totally felt like a little kid in the most beautiful candy store you ever did see. 🙂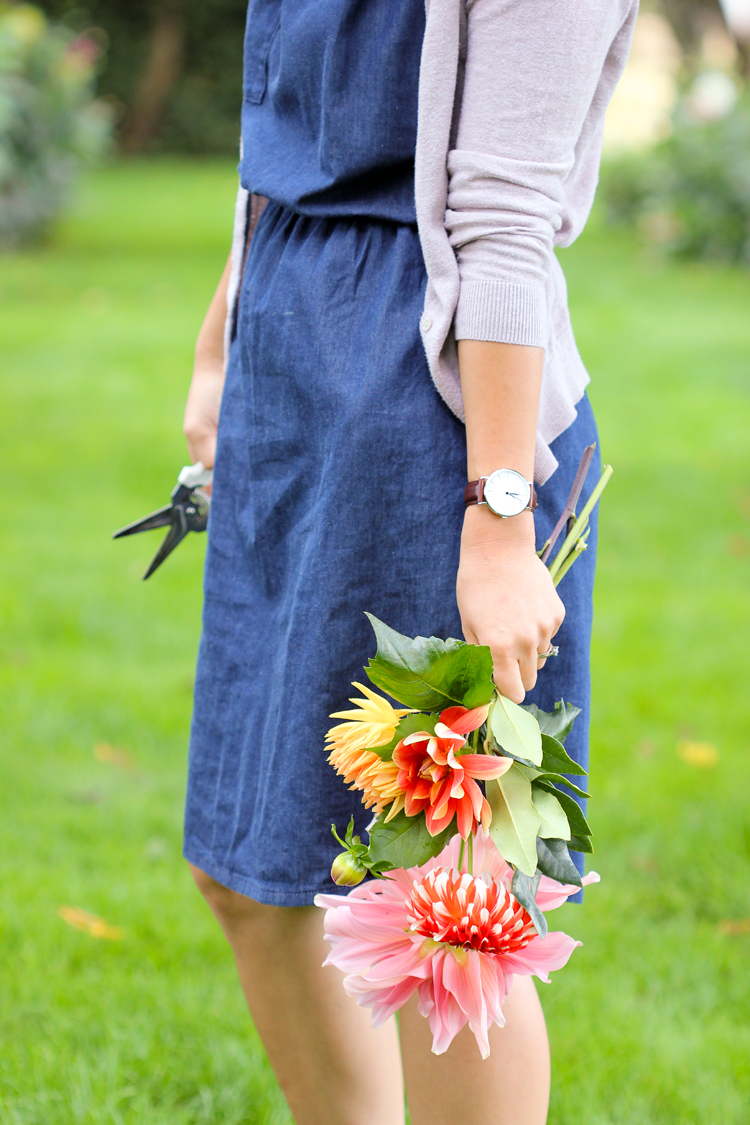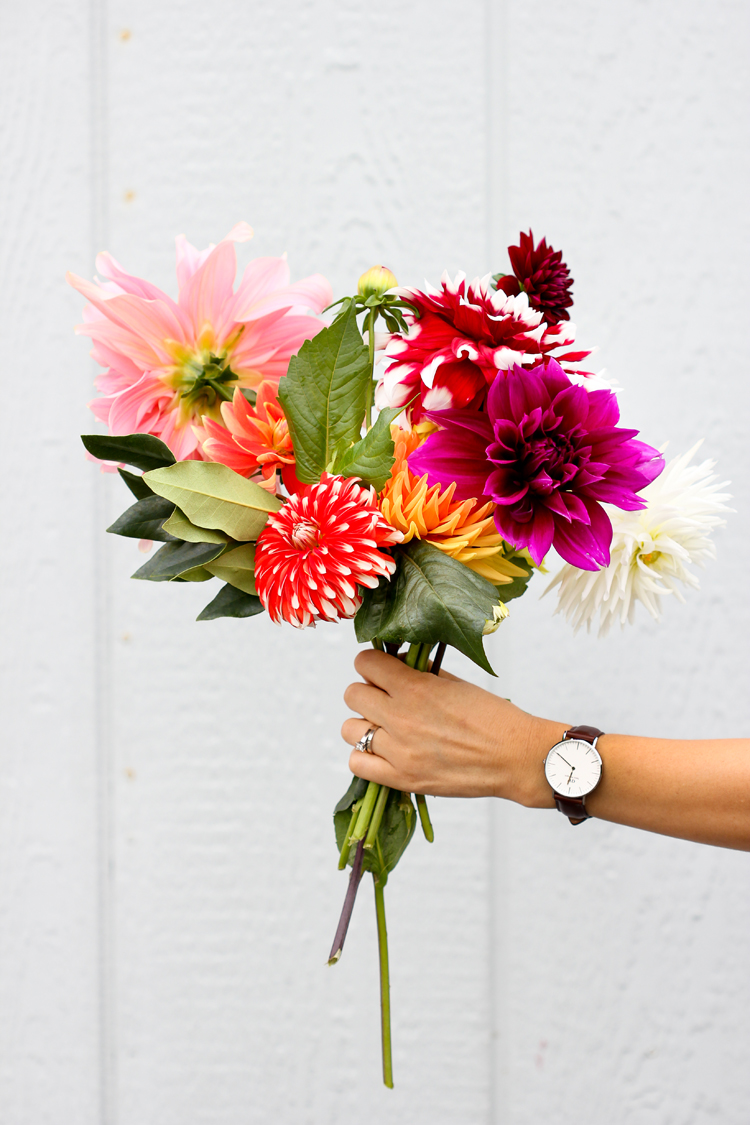 I didn't really go with a plan, so I just kind of haphazardly snipped around and put together this motley crew. I think I picked too sparingly too, because technically it's $5 for as many as you can fit in your hand. What was I thinking?! ha.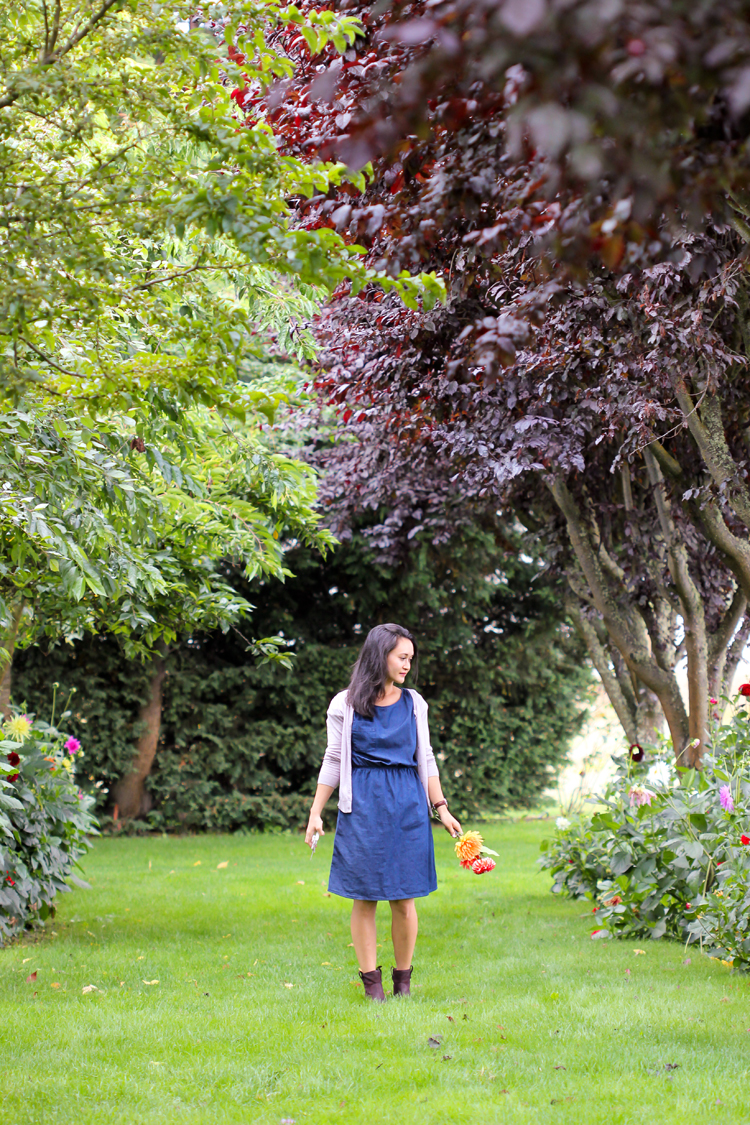 I've decided that my reward for finishing my kitchen remodeling projects, will be that I get to go back and cut a couple more bunches of flowers to make arrangements all around the house. (giddy clapping) :D… I am easily amused when it comes to fresh flowers.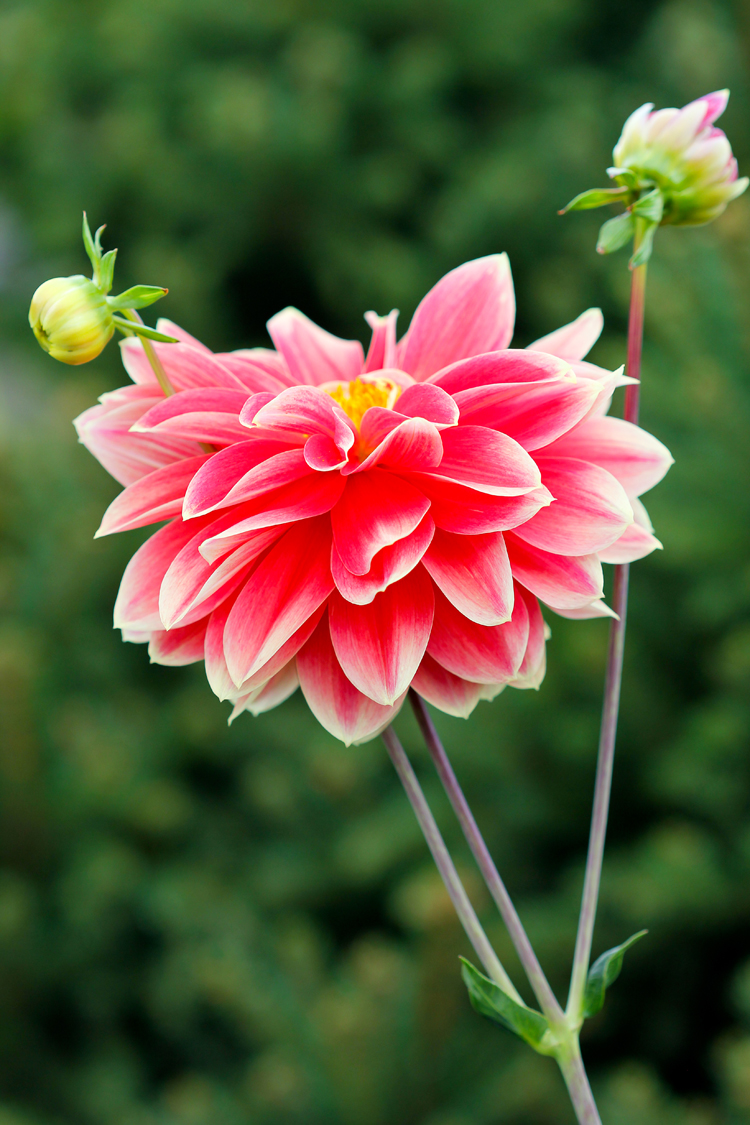 And then we of course hit up the beach. A trip to the beach is a weekend staple for us for sure…when we don't have house projects that is.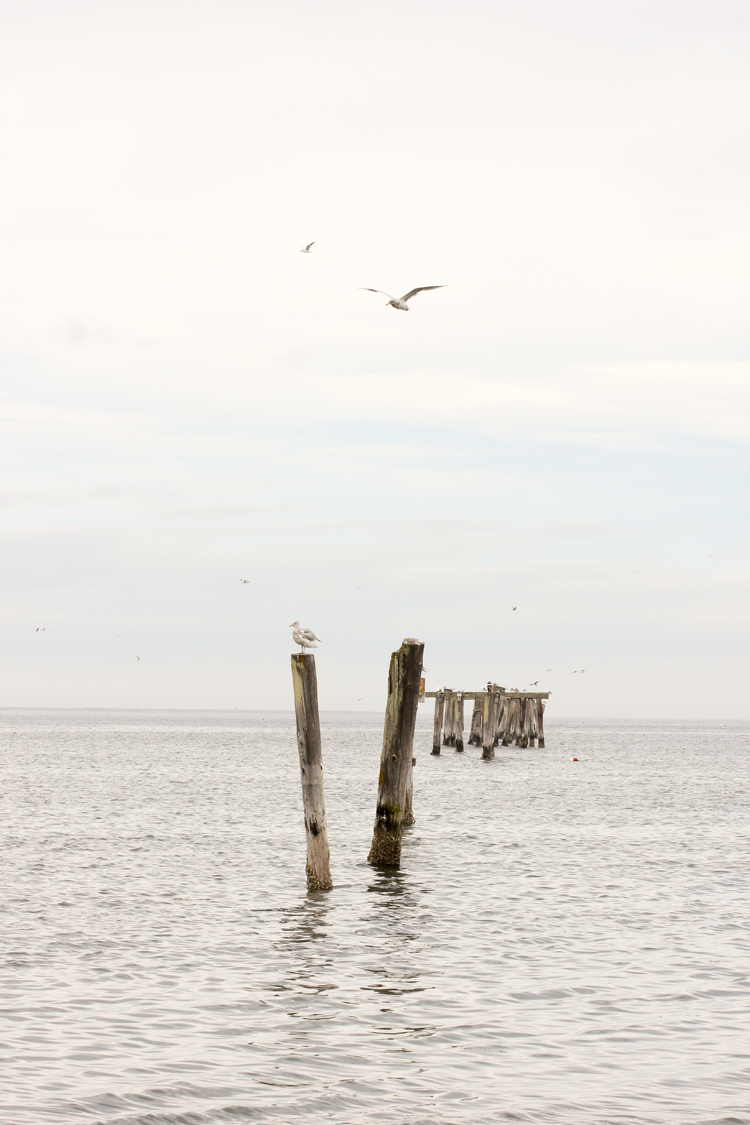 This beach isn't our favorite kid-friendly beach, but the gulls are fun to watch. They all gather on the shore and sometimes kick up into a little swarm from time to time.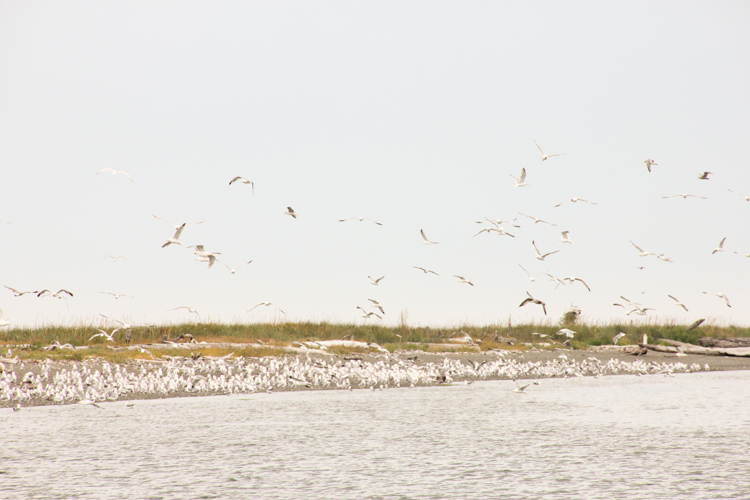 But enough beach talk, let's talk comfy dresses and the real namesake for this post.
I'm talking about the Staple Dress pattern of course! I have made like a hundred Staple dresses (actually six but same diff) and I love wearing them and sewing them. They make great weekend wear because they are comfy without making you look like a slouch.
I added little front pockets this time, as well as the optional side pockets. I love me a dress with pockets.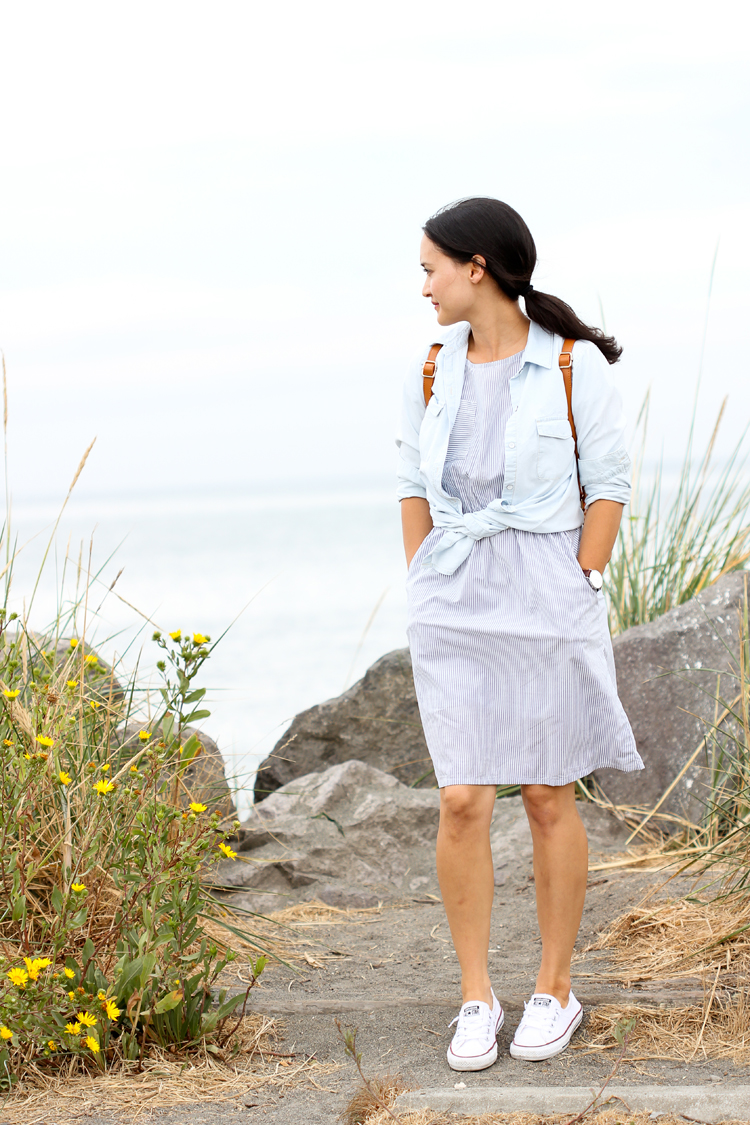 This is the first time I have sewn up some Staple dresses in shirting material. The shirting doesn't move and drape as well as my voile and knit versions, which I don't hate, but I find these dresses less flattering to wear without some kind of cardigan to accessorize with.
It doesn't stop me from wearing them all the time though! The summers are pretty fickle here, so I often have to wear a light sweater anyway.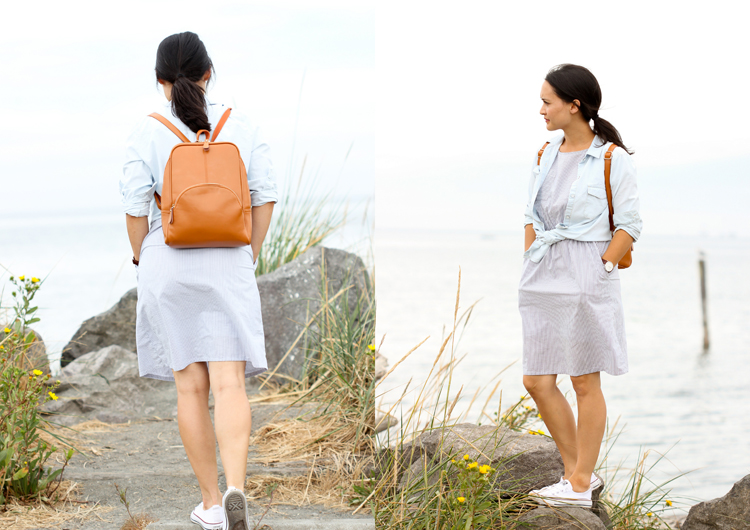 And I have to throw out my love for backpack purses! I am so happy they are coming back in fashion. Do you remember those mini canvas backpacks from the 90's? I like to think of this as my mom version 20 years later. My husband teases me about it, but I don't even care. 🙂 It holds all the extra kid stuff I have to lug around and it saves my back. Major backpack love around here. <3
Sources: Denim and striped shirting fabrics – Jo-Ann ||  cardigan and denim shirt – Old Navy || boots – Sole Society || Chuck Taylors – Famous Footwear || backpack – Amazon —-> affiliate link: Womens Vintage Style Leather Backpack
 || watch c/o Daniel Wellington.
Hey, for all you watch lovers, if you are into Daniel Wellington watches, I have a 15% code for you, good until September 15, 2015 . Woot woot! Just enter "DELIACREATES" at check out. They are so well made and beautiful. I loooove mine!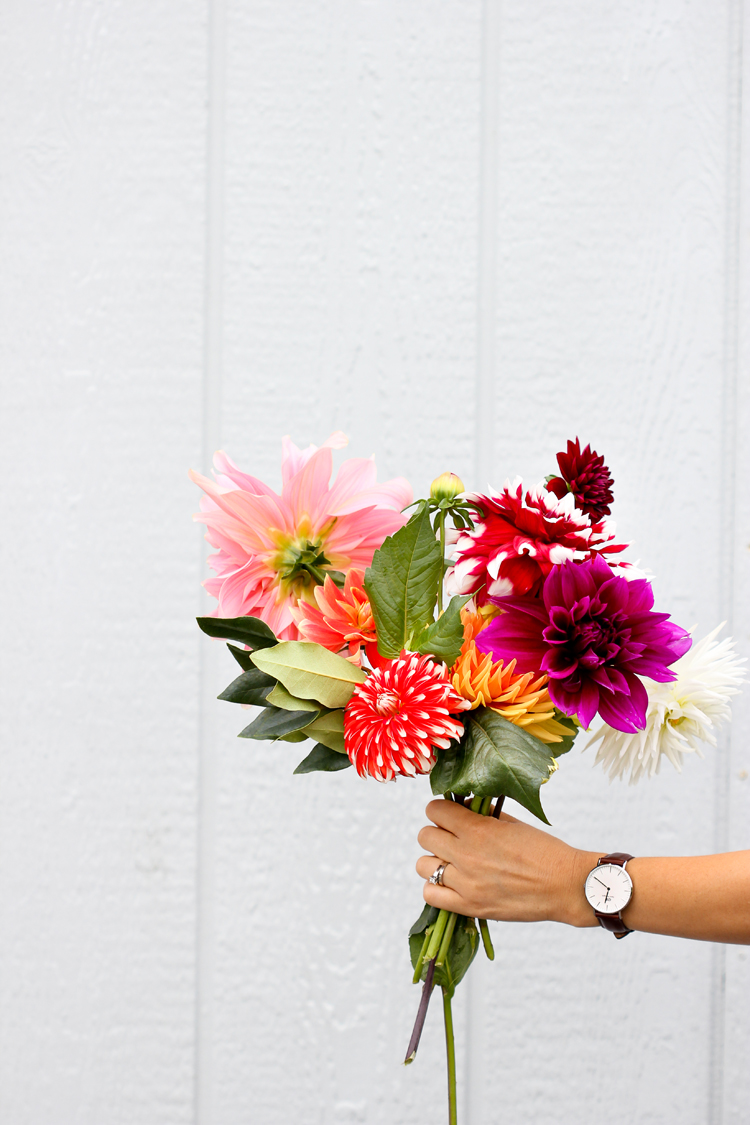 Have a great weekend! 🙂