For most of the year, my daughter lives in leggings.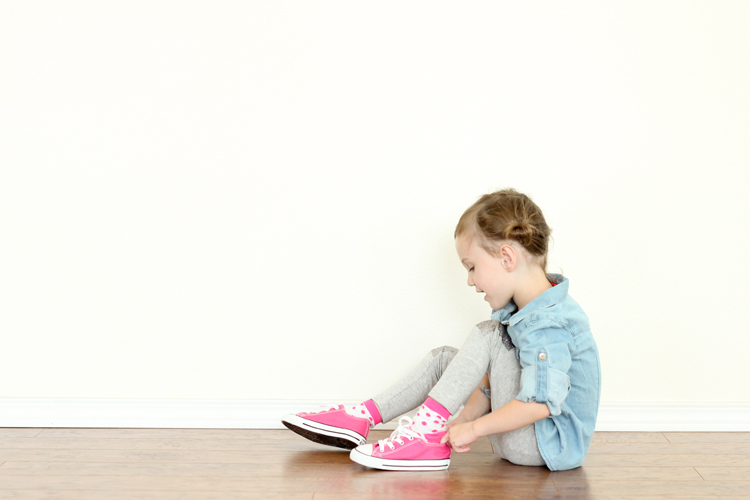 I thought it would be fun to dress some of them up with simple, easy heat transfer vinyl patches!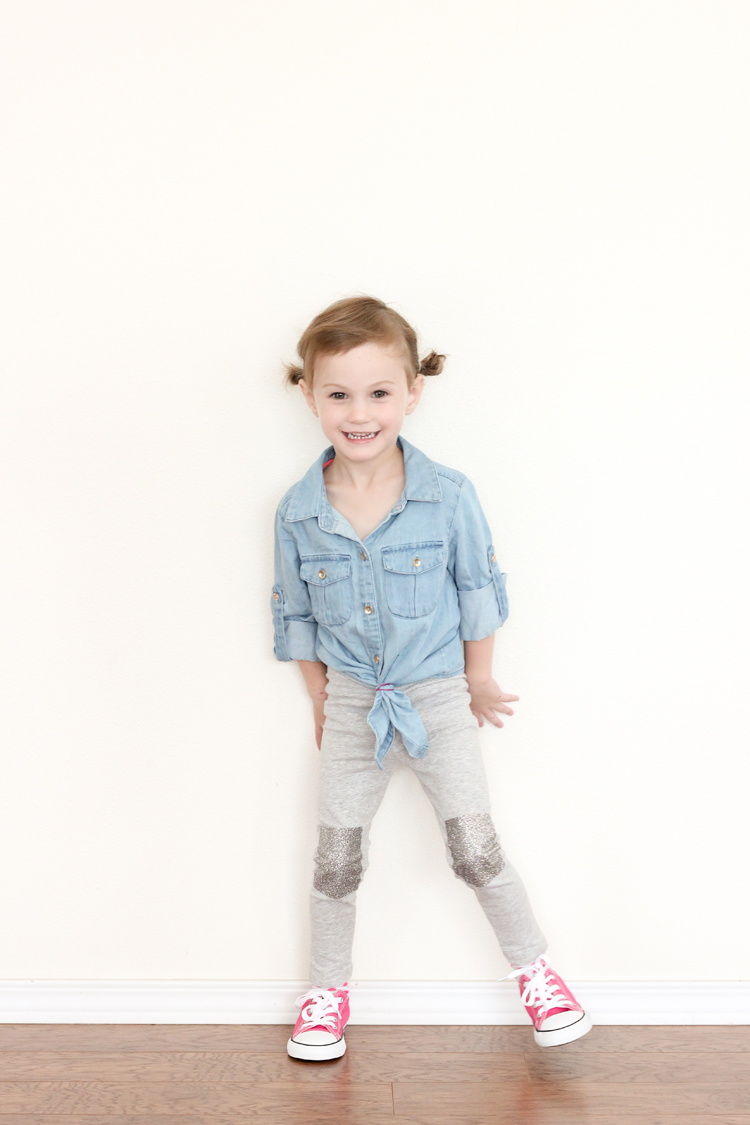 This works great for covering up holes or works well as a cute preemptive measure against those inevitable swiss cheese knees.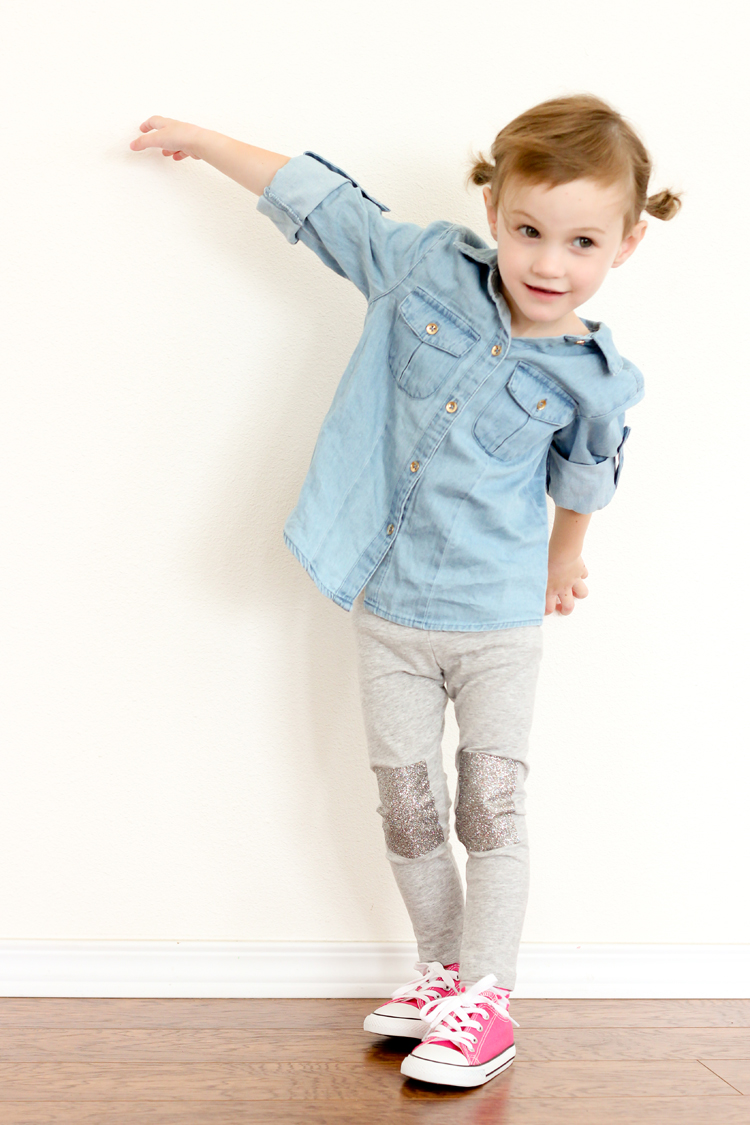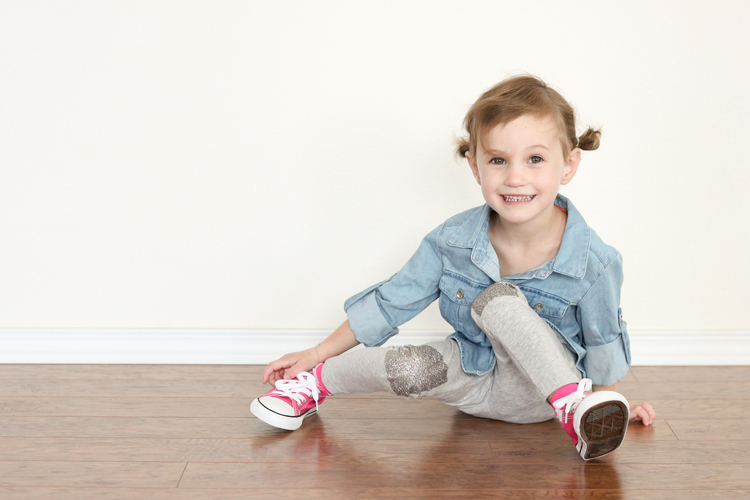 I didn't even use a special cutting tool or machine (although I seriously want one).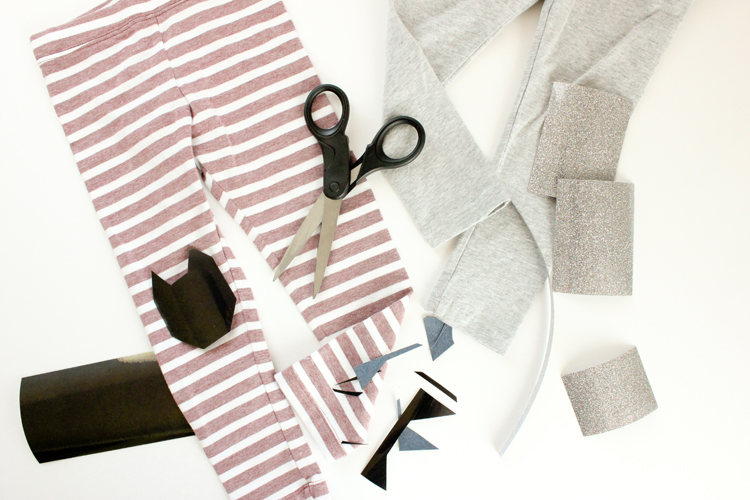 I just cut up the vinyl with scissors and a paper cutter, and then ironed them on per the instructions.
TIP: If you don't have a table you can press hard onto with your iron, like the people in the video (see link to instructions above), try lowering your iron board all the way to the ground. That way  you can press harder, get more leverage, and not break your ironing board. 😀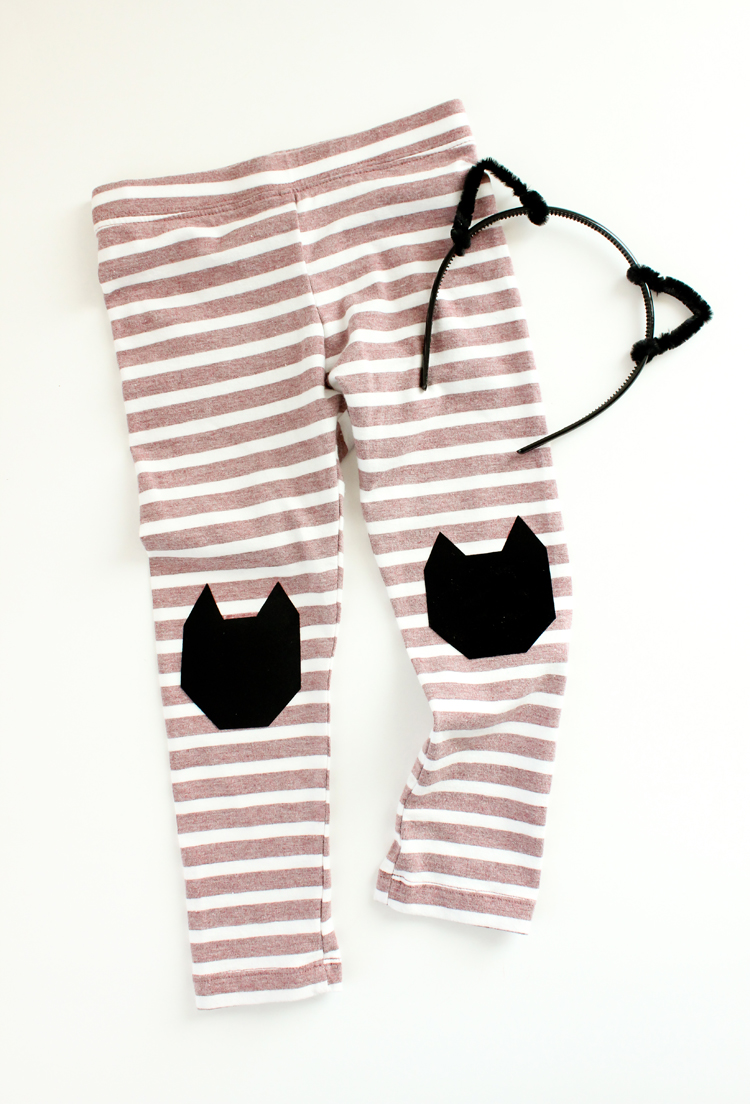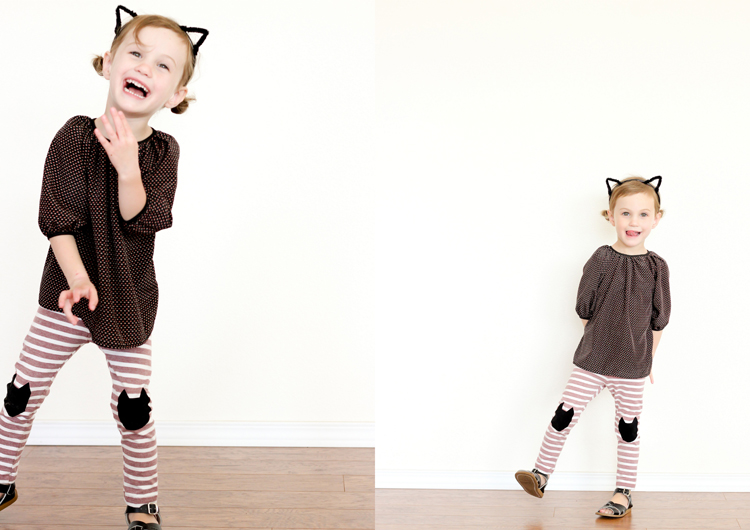 Seriously though…just a quick cut and iron. That's it!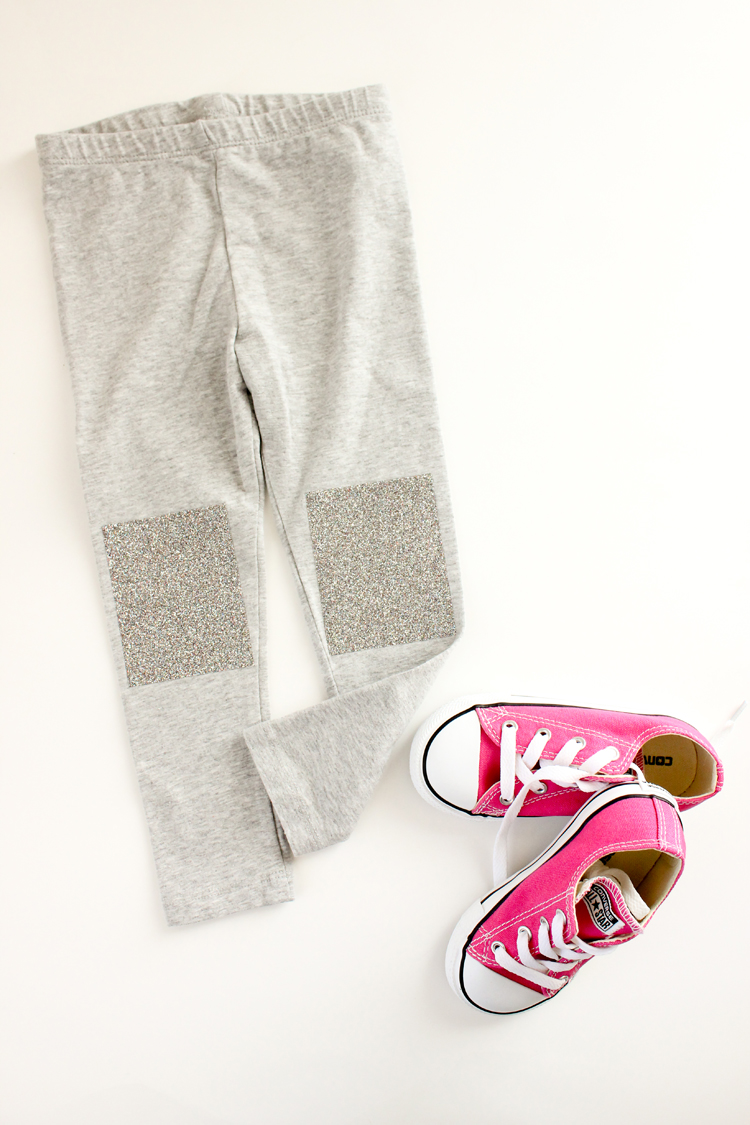 Easy. Peasy.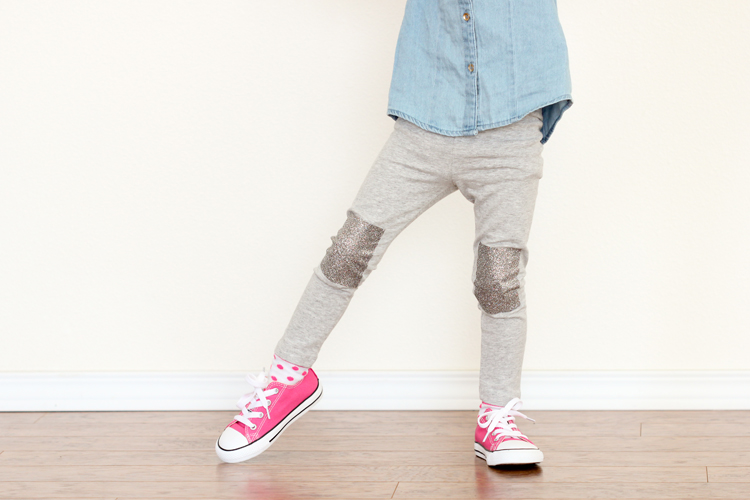 For the glitter knees, as Natalie likes to call them, I used this Light Multi Siser Glitter Vinyl from Expressions Vinyl.
I love this stuff! It's so pretty…even prettier in person, and it stays shiny after application and washing.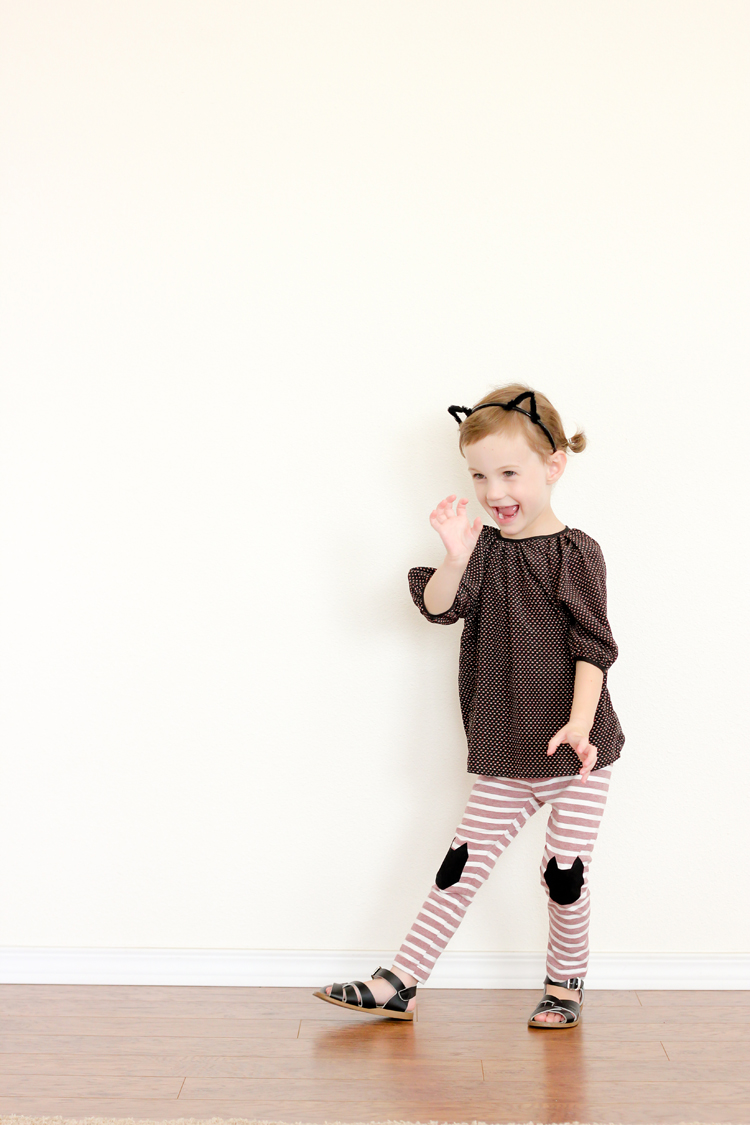 Because Nat is such a cat lover, I knew I had to throw something kitty-fied into the mix as well. I cut up some geometric cat faces in this Black Stripflocked Heat Transfer Vinyl, and ironed them onto this cute mauve and white striped pair of leggings from Old Navy.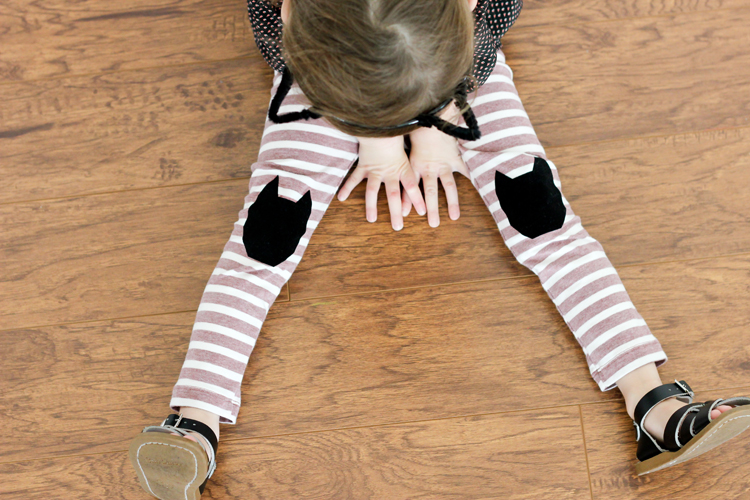 I love how fuzzy and felt-ish they feel. It feels like the stuff they put on store bought shirts…the smooth, yet fuzzy textured stuff? Does that even make sense? Well…basically, it's legit.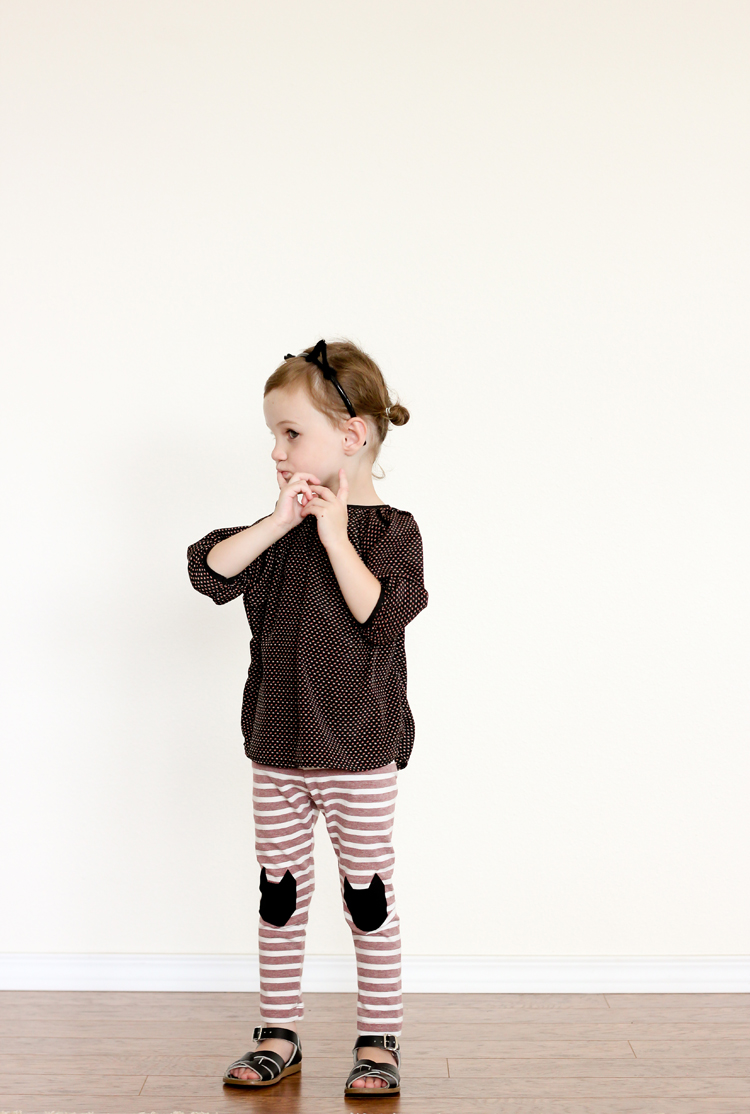 It does seem to attract lint though, especially after being washed, and it's easier to spot because it's black, but it's not too noticeable after a wash or two. The whole thing gets a little linty and it all blends in. 🙂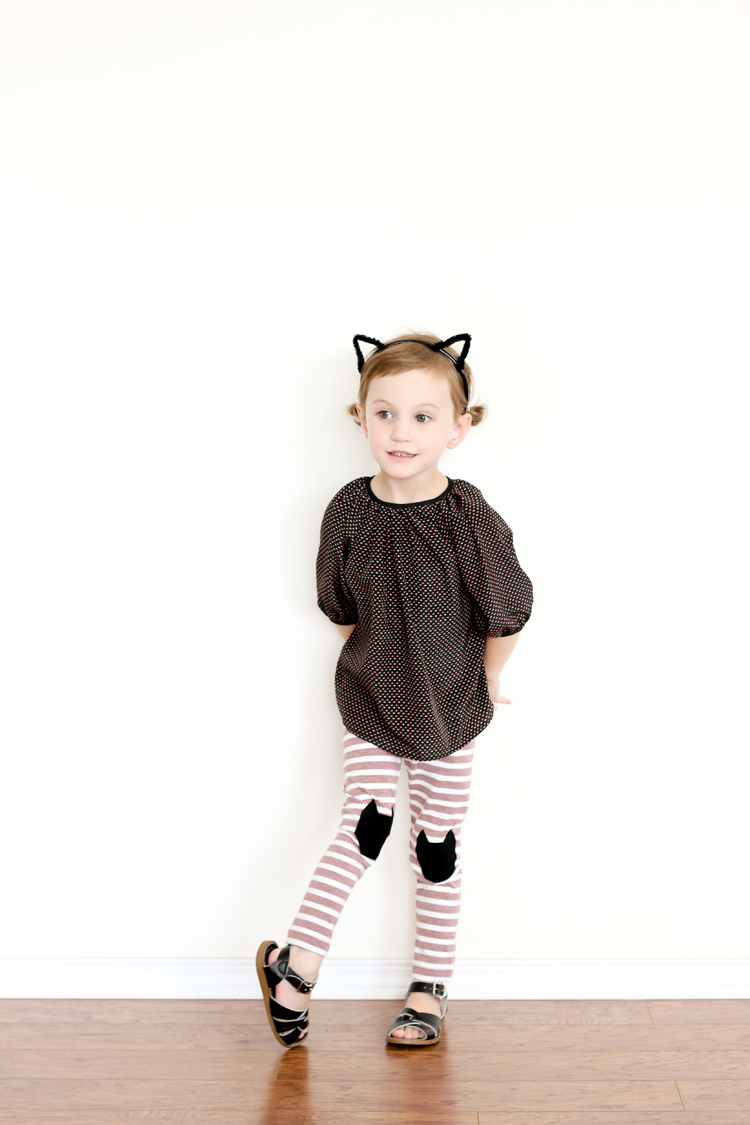 Speaking of washing it, all the vinyl has held up pretty well in the wash actually. I say "actually" because I wasn't so sure at first. I'm totally a heat transfer vinyl rookie (this is my first go at it!) and I've only washed them a couple of times, but so far, so good. The glitter still glitters, which is what I was most worried about. The stripflocked vinyl shrunk a tiny bit, but I'm pretty sure I was suppose to wash cold, gentle, and line dry or tumble dry low. I just washed it as normal, with warm water and a hot dryer. I knew I would wash it like that eventually anyway. 😉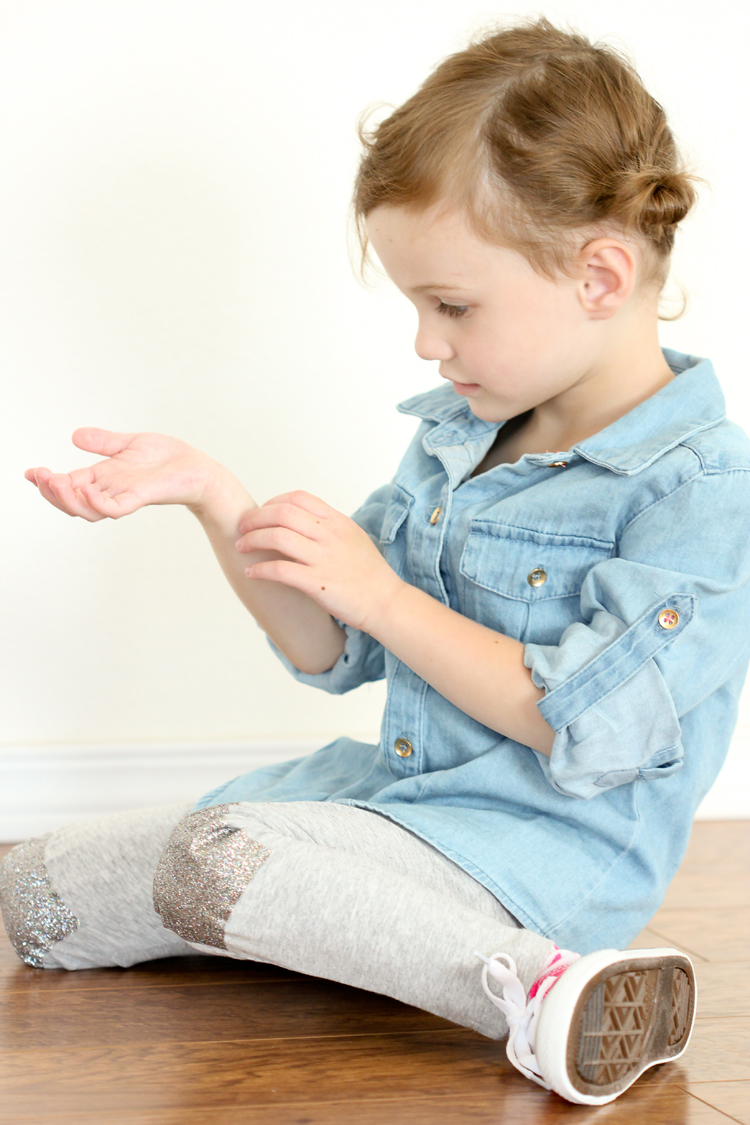 The vinyl also is a a little stiff when it first goes on, but seems to soften up a little bit with each wash. (I took these pictures before washing.)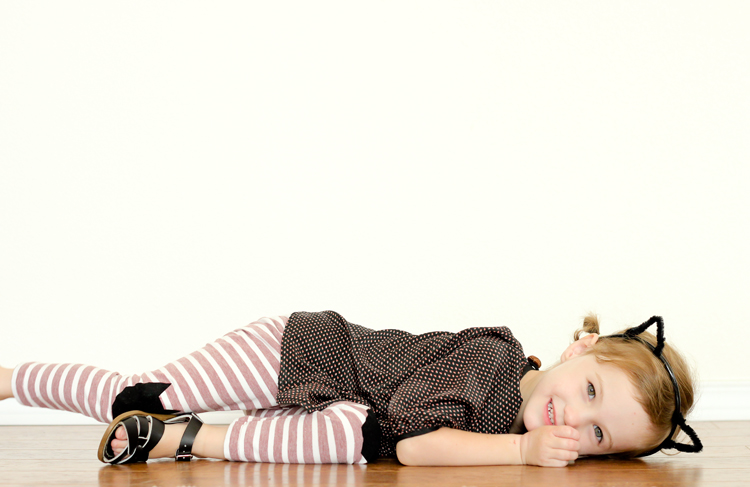 This project was so fun to do too. I can see this getting addicting. Hmmm….what else can I add heat transfer vinyl to? 😉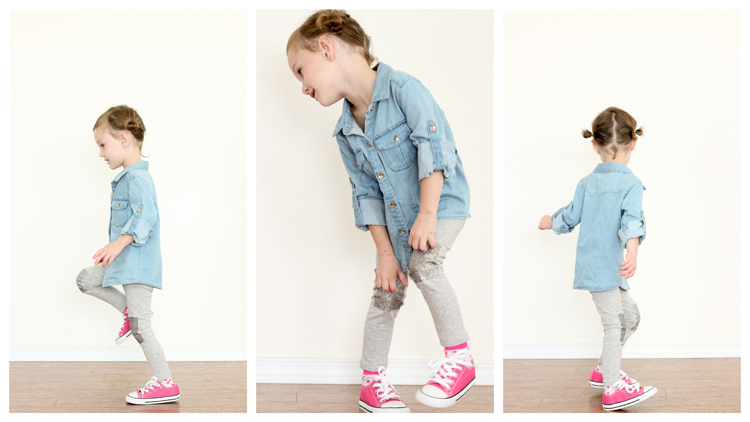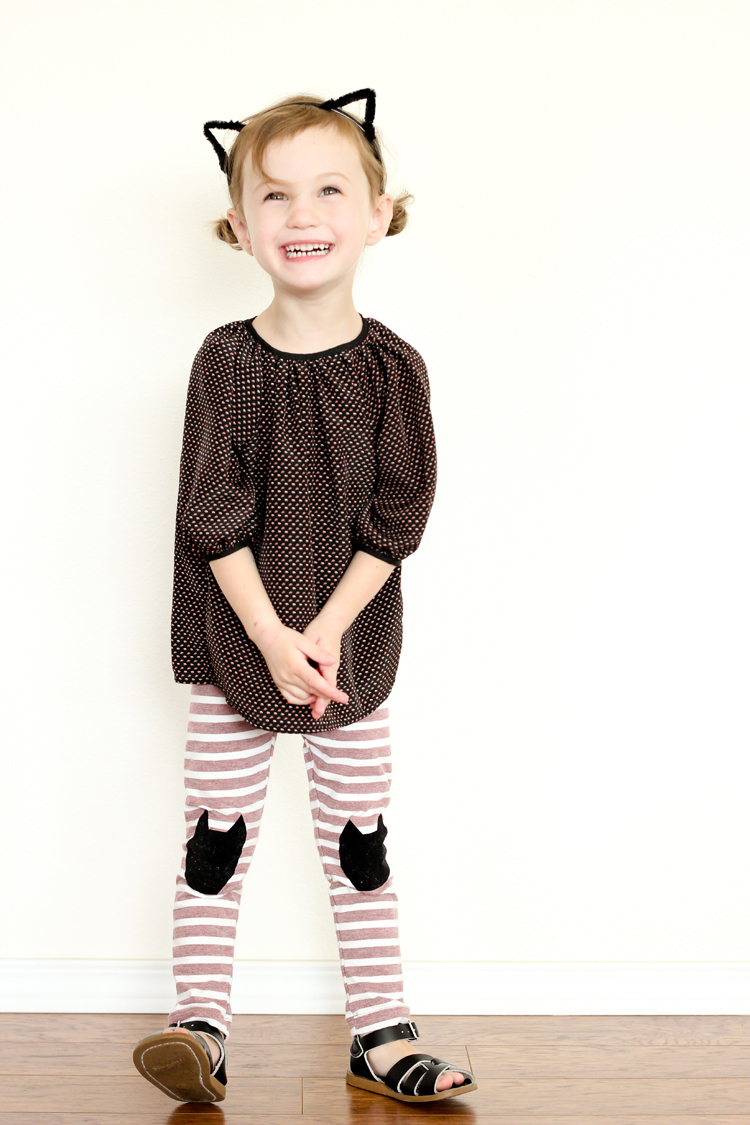 Do you want to win some Expressions Vinyl for you to play with as well? How about $100 worth? 
Alright!
Enter in the raffelcopter widget below.
a Rafflecopter giveaway

Good luck!
Sources: 
Glitter: Leggings and denim shirt are from Target, and pink shoes are Converse (Ross.) 
Kitty outfit: Leggings from Old Navy, Blouse – is handmade, Shoes are Saltwaters, cat ears are a black headband with black fuzzy pipe cleaners twisted onto it.
***Note: This project was created for A Girl and A Glue Gun's Heat Transfer Vinyl Tour. I received free vinyl to use to create my project. Everything I wrote in this post is my honest, and sincere opinion. Keep in mind that I have never tried other brands of heat transfer vinyl. All I know is that this stuff holds up well and it was easy to use. :)***