This is a sponsored post written by me on behalf of Burt's Bees . All opinions are 100% mine.
A Stitch 'n' Flix party combines three of some of my favorite things…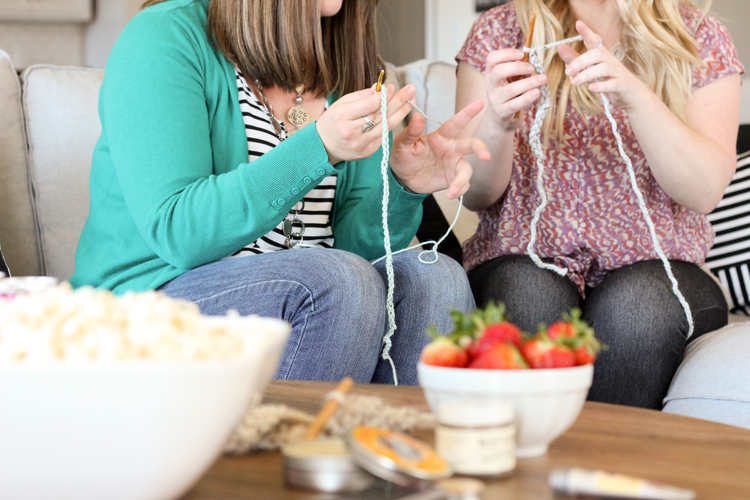 Crochet, Netflix, and a small gathering with a few close friends.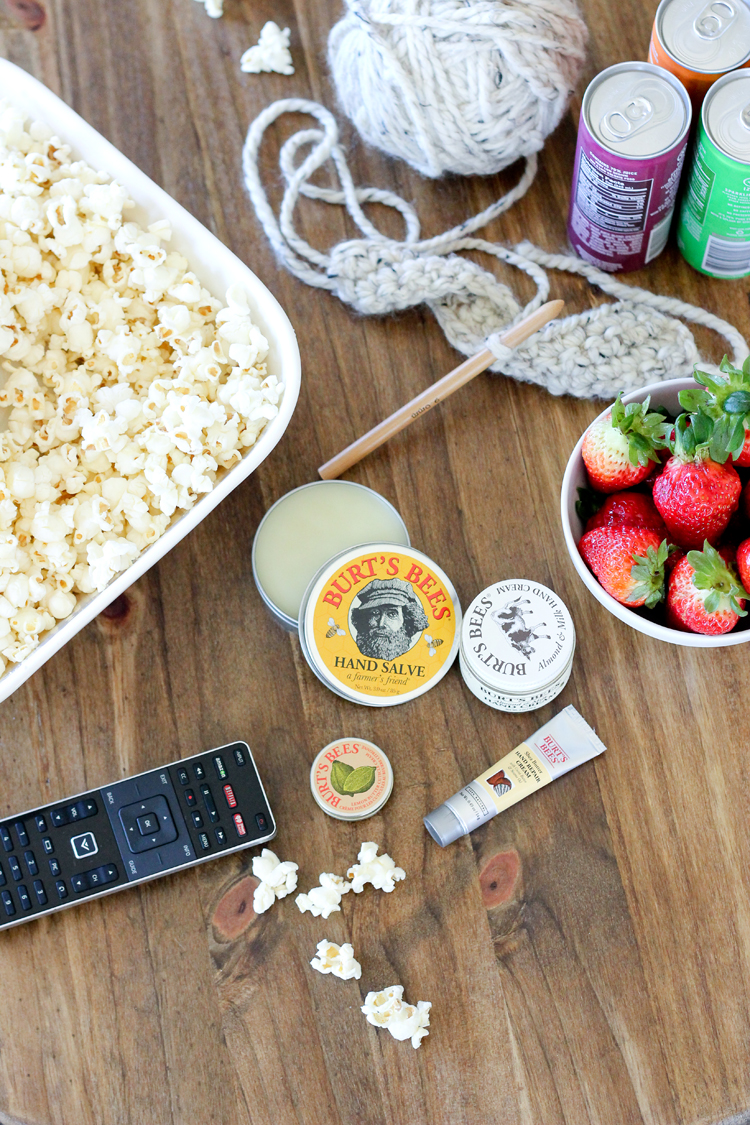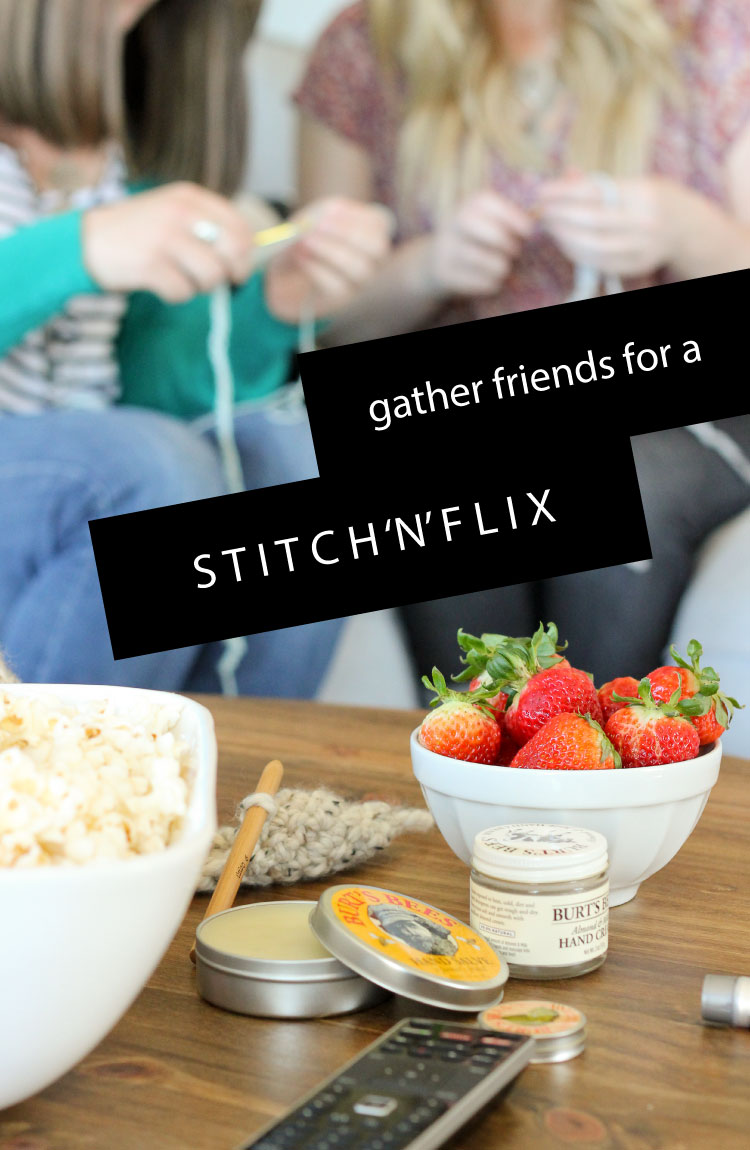 Throw in some snacks and drinks, add in some Burt's Bees hand lotions, and you're stitching to go! 😉
The name is pretty catchy too, eh? (Polishes back of hand on shirt) Meh…just humor me. It's way more appropriate than Netflix and Chill right? HA! Which I wish just meant what it says. But whatever.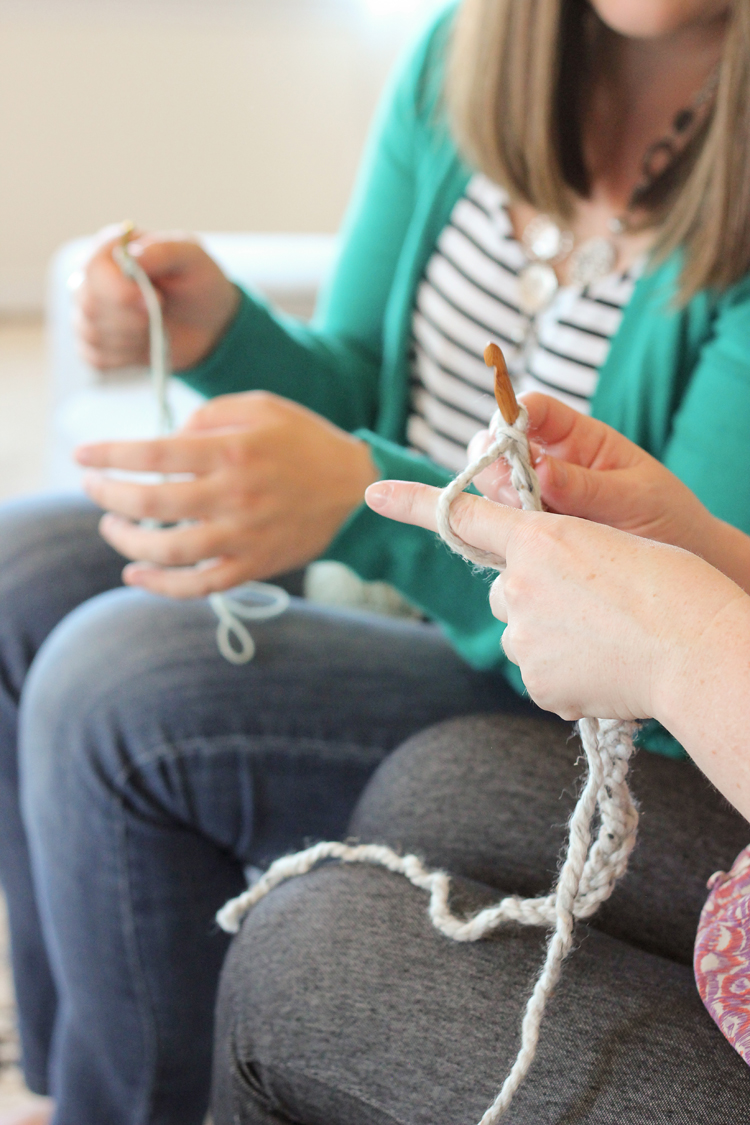 Like most moms, most of the time I can't JUST watch TV. I need to keep my hands busy. Crocheting is great for that! It makes an otherwise pretty passive activity, really productive.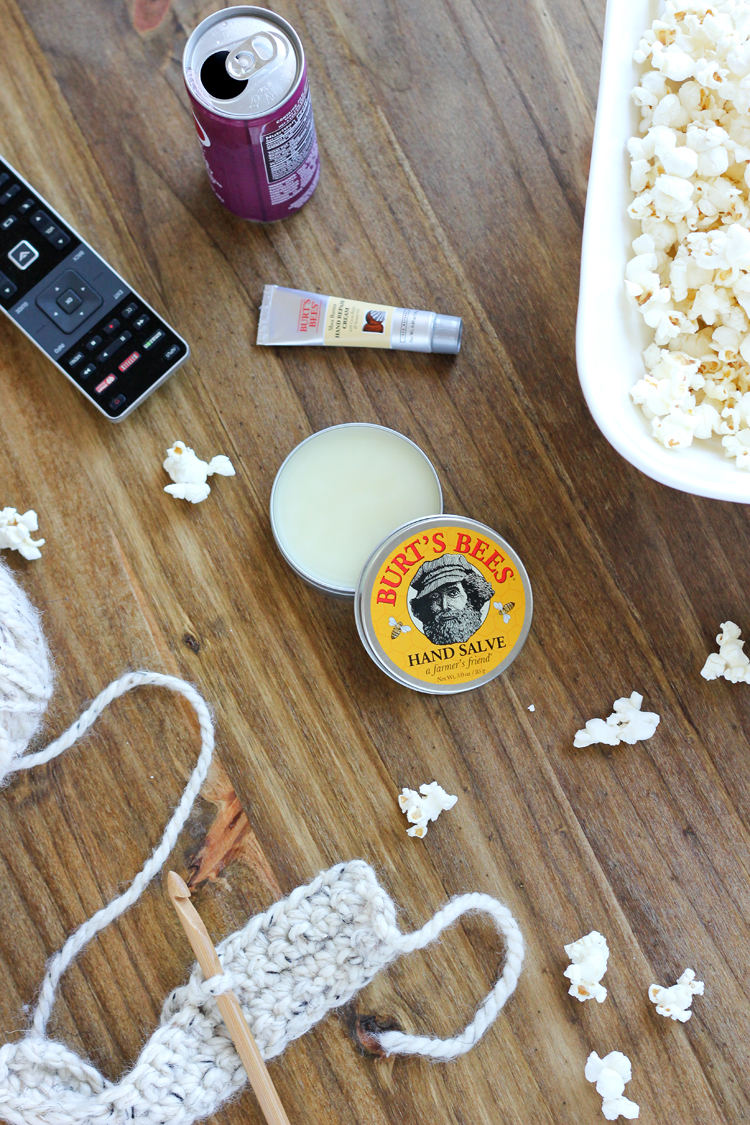 Crocheting and most handcrafting projects can dry out your hands, leading to cracks and sores in your skin, so it's nice to have some hand lotions or salves to keep them moisturized and healthy. I love the original Burt's Bees salve because it smells ammmmmazing and it's made from all good, natural ingredients. There's a reason it's been around for like ever.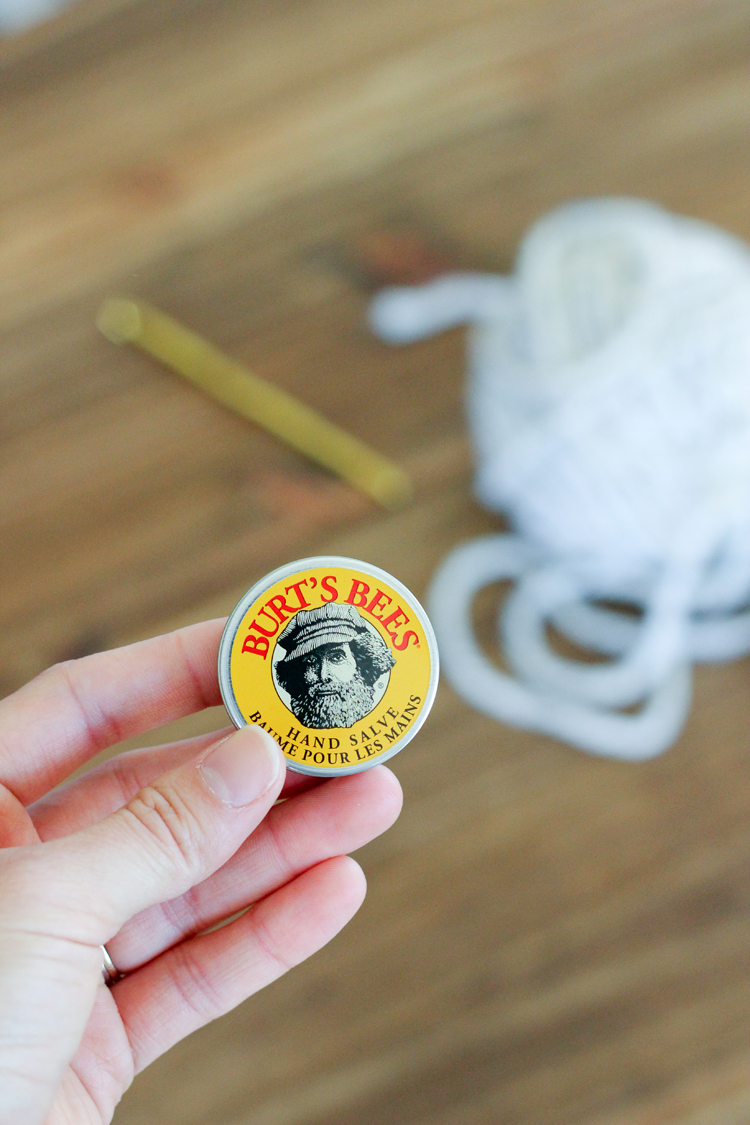 Anything Burt's Bees is pretty great though. Just a warning if you have allergies. They use the real stuff in their products. Our milk allergic daughter has to stay away from their Almond and Milk Hand Cream because there is really milk in there! I guess that's also reassuring for the rest of us. When you use Burt's Bees you know you're getting the real deal.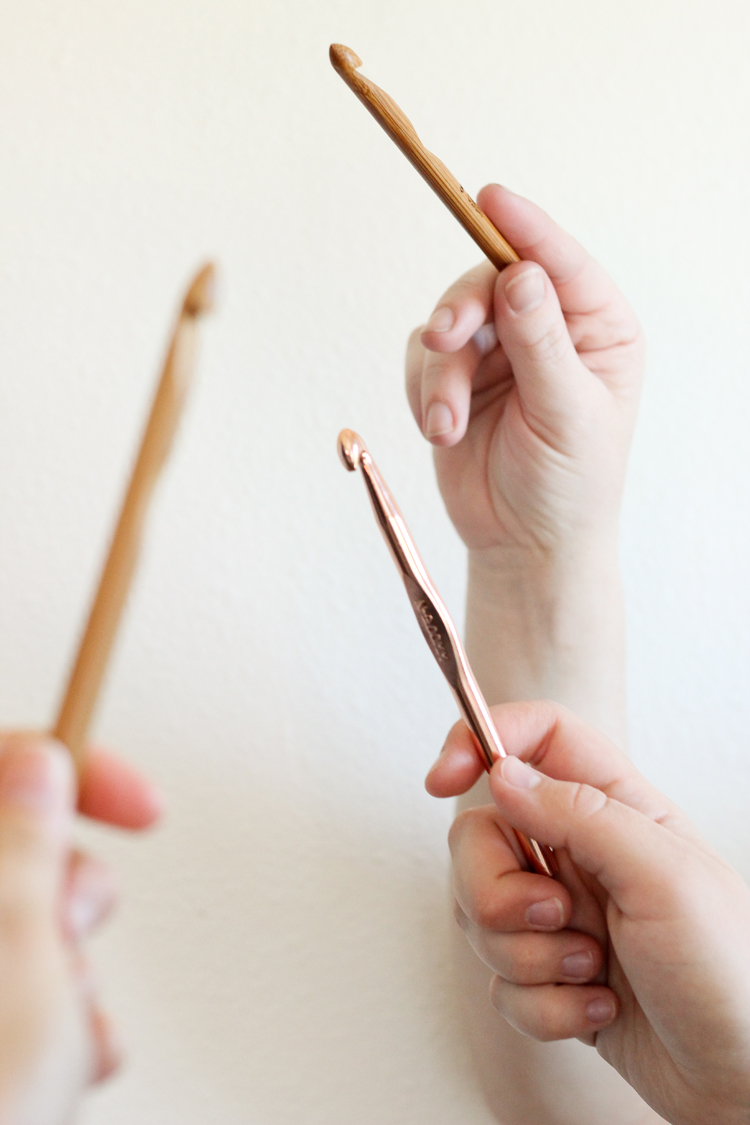 As far as the "Stitch" part of Stitch 'n' Flix goes, you could easily sub in sewing, cross-stitch, embroidery, knitting…or whatever your crafty hearts desire! Both of my friends wanted to learn crochet, so I was more than happy to teach them.
My friend Cara already knew a little bit, so she was a quick study and was able to help Christine.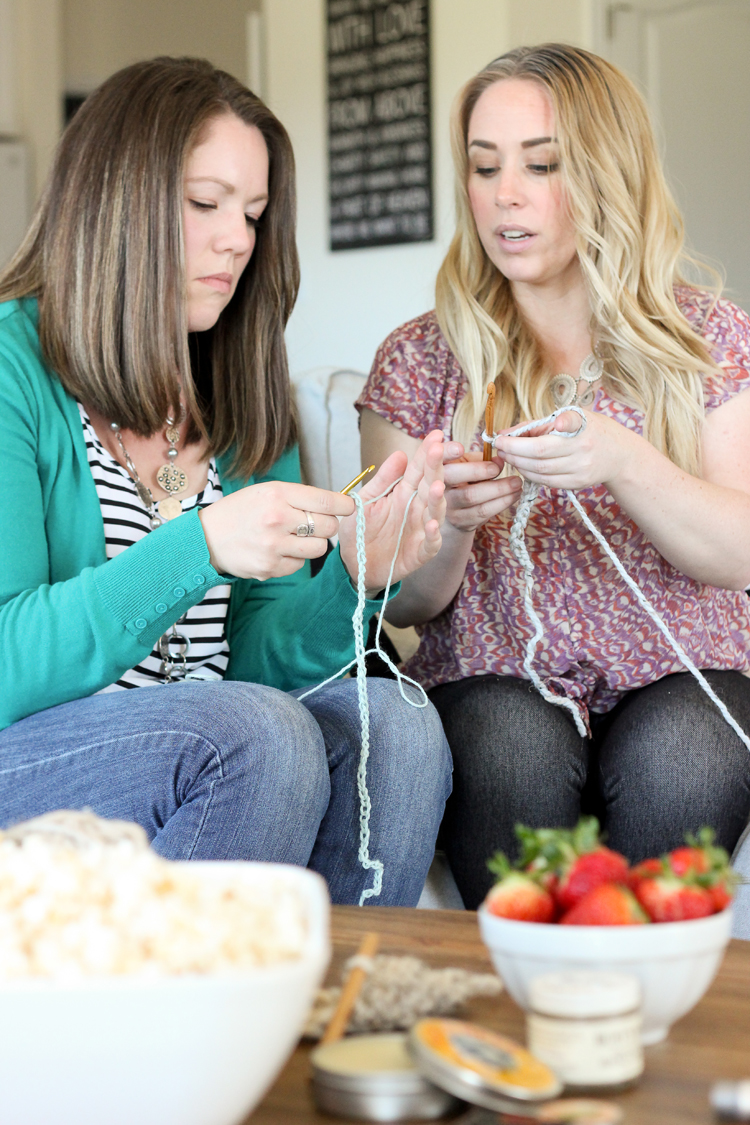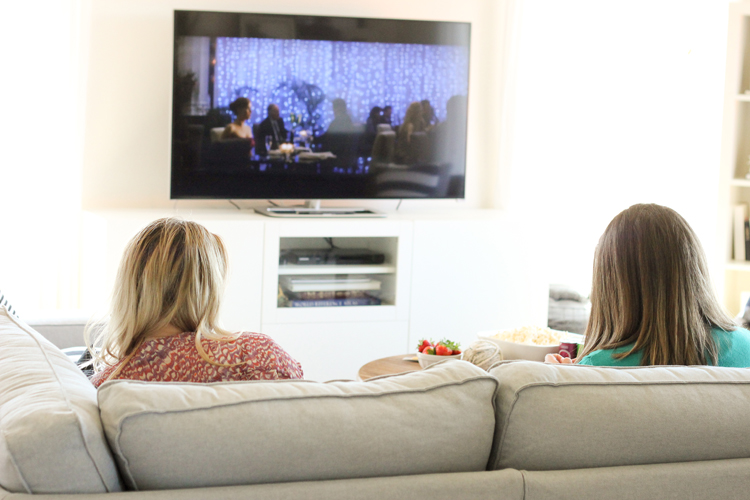 Our schedules jive best during the day, so they brought their kids for an afternoon and we had a little Stitch 'n' Flix slash totally lax playdate. We kept things really low key. We Netflixed a fairly kid friendly chick flick (Leap Year), we chatted, we snacked, we crocheted… then snacked, and crocheted some more while our littles bounced in and out.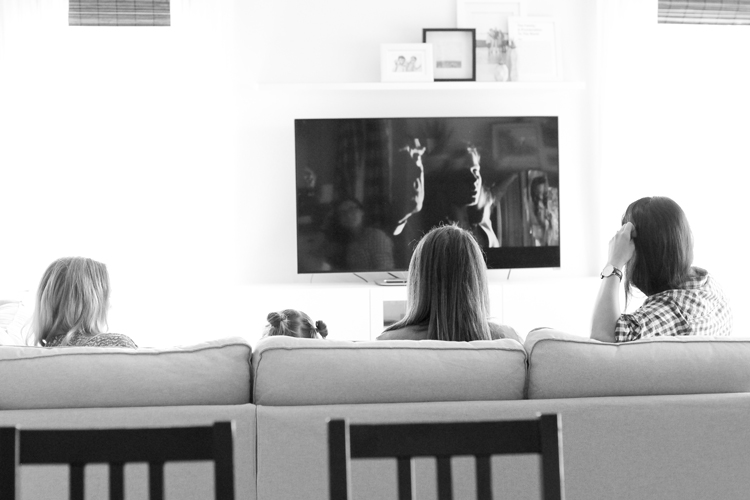 It was super fun and a great reason to get together. It made me wonder why we don't do this more often! Maybe now we will.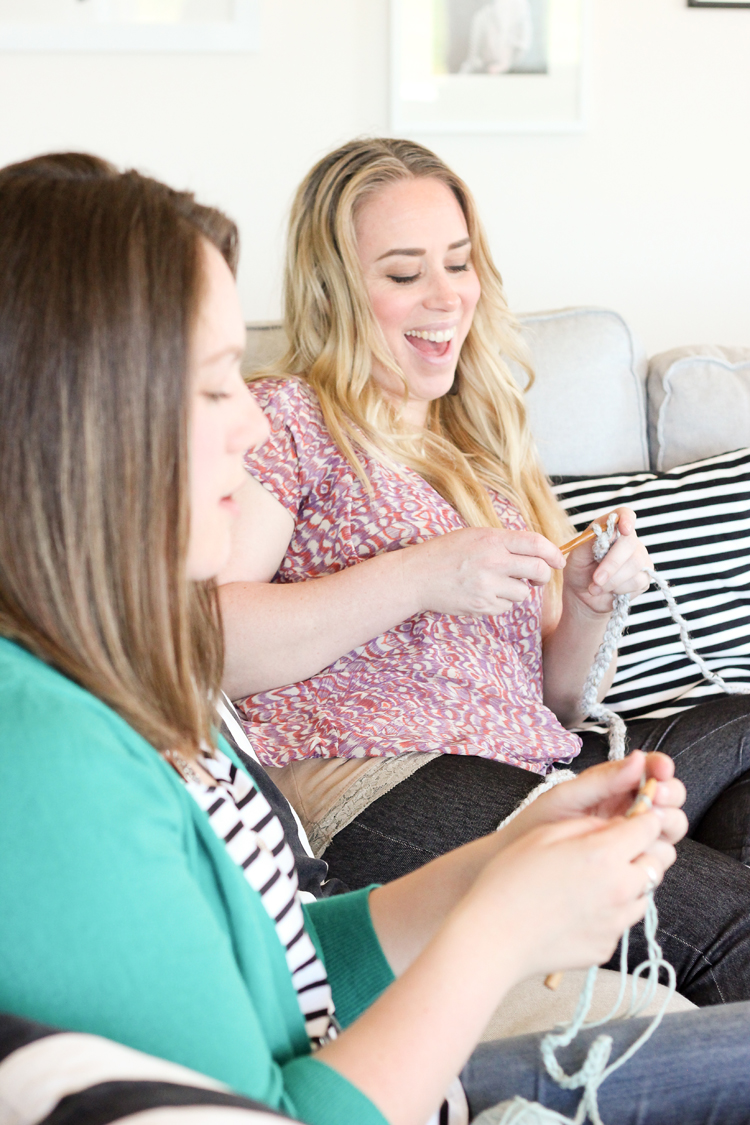 Since they were learning the tricks of the trade, we didn't work on any projects this time, but for future reference I've rounded up 15 super easy and super quick projects that you can finish in two hours or less. Many of them are also tailored to beginners! In fact, number 12, the scarf of a thousand chains, is just chains! We really probably should have done that one. Next time, next time.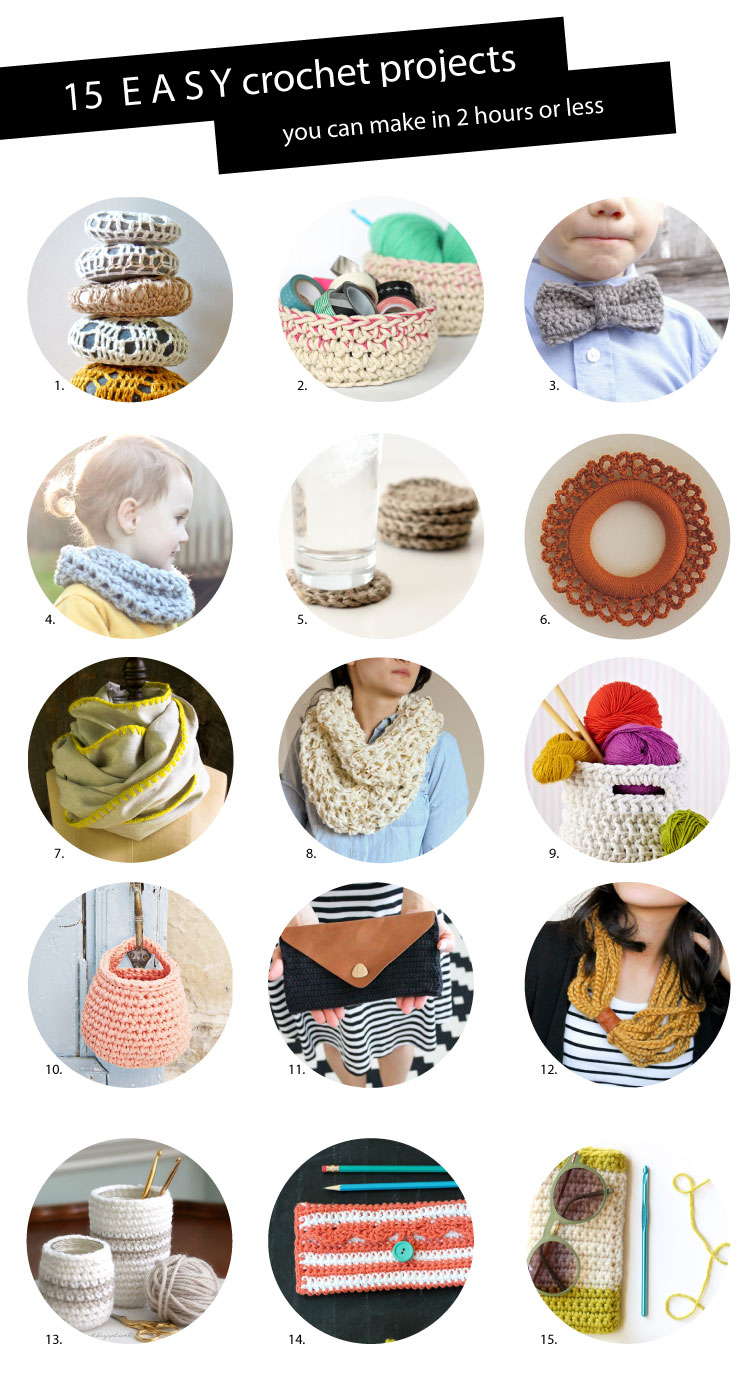 1. Crocheted Rocks 2. Color Blocked Macrame Cord Baskets 3. Textured Bow Tie 4. Toddler Cowl 5. Jute Coasters 6. Scalloped Wreath 7. Linen Wrap with Crocheted Geometric Border 8. Easy Infinity Scarf 9. Handled Basket 10. Hanging Basket 11.Leather Flap Crocheted Clutch 12. Scarf of A Thousand Chains 13. Jar Cozies 14. Pencil Case 15. Sunglasses Sleeve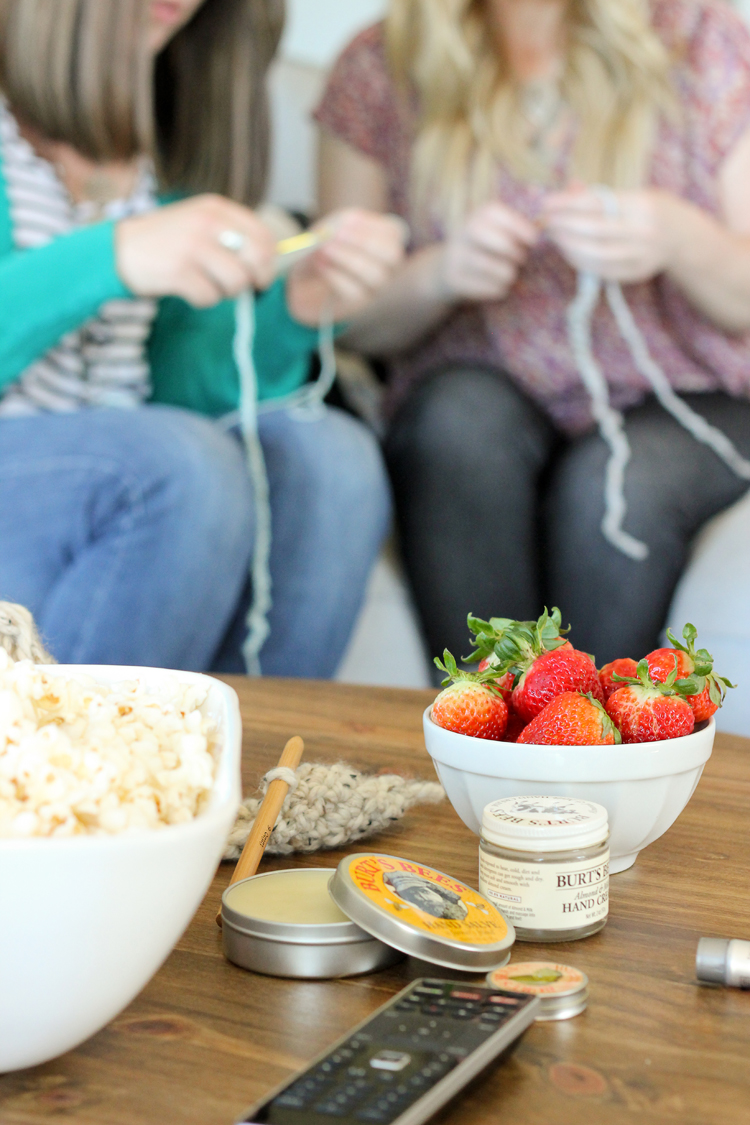 For more fun "gather now" ideas, visit the Gather Now Tumblr page!