Food-centric holidays, like Thanksgiving are tough for food allergy sufferers.
I don't have food allergies myself, but my daughter is allergic to dairy, peanuts, and eggs. As a amily, we try to eat the way she does, so she stays safe and doesn't feel left out.
Most of the time, I choose recipes that are off the beaten path because most traditional dishes are laden with non allergy friendly ingredients. I've been craving classic dishes for this year's Thanksgiving table though, so I've done some internet trolling to find some good classic or semi-classic allergy friendly recipes.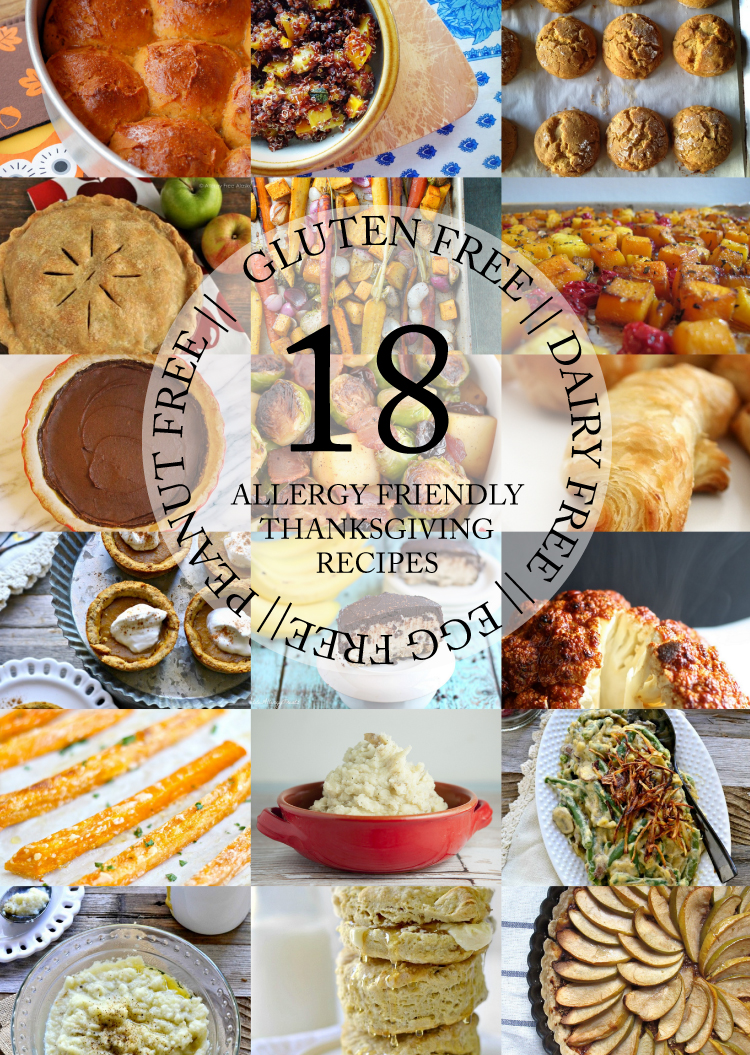 Turkey is pretty easy to make allergy friendly. Just use non-dairy butter or olive oil, etc. The rest of the dishes however, are a little trickier.
Whether you suffer from food allergies yourself, or someone at your holiday table does, you don't have to go without all of your favorite dishes. Hopefully this list will help you make your table safe and delicious for all of your guests.
They are all gluten free, egg free, dairy free, and peanut free! Enjoy!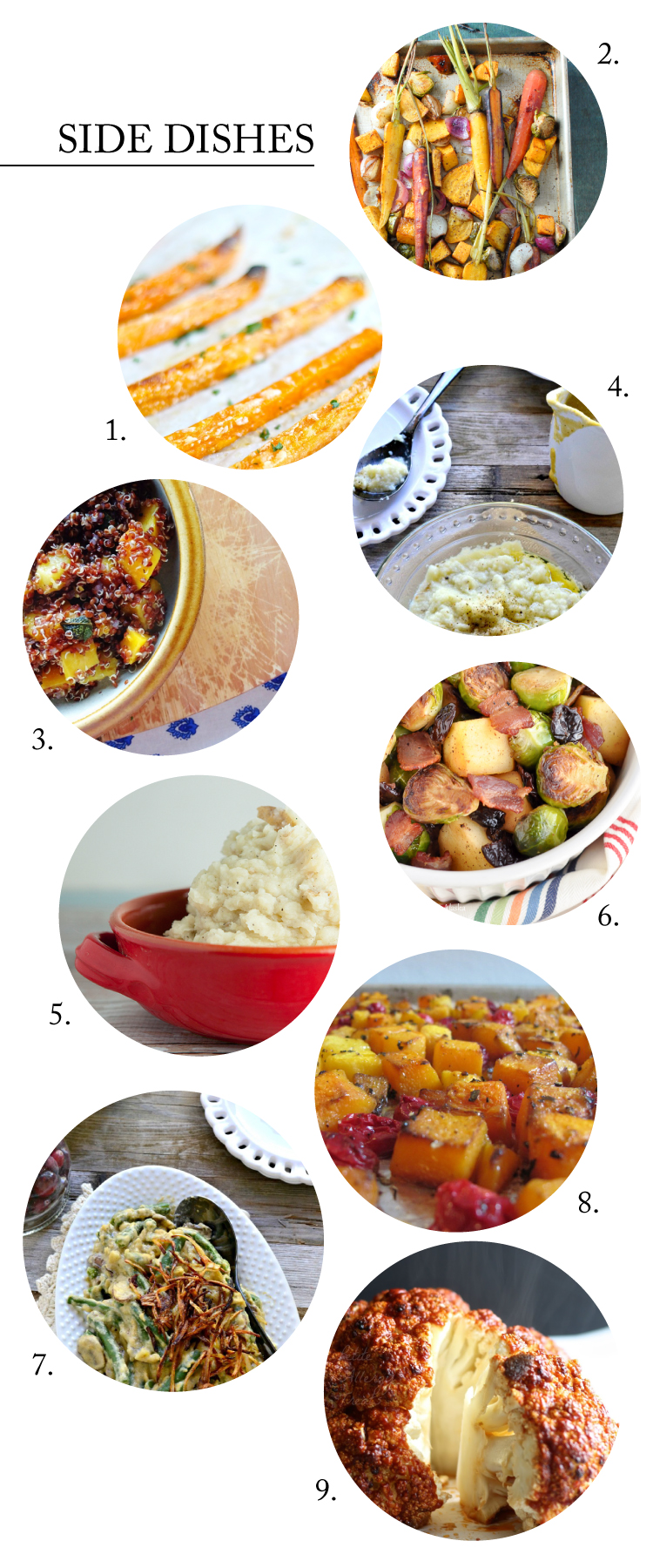 1. Baked Crispy Sweet Potato Fries // 2. Balsamic Roasted Fall Vegetables with Sumac // 3. Butternut Squash and Sage Red Quinoa // 4. Mashed Cauliflower 'Potatoes' and Gravy // 5. Creamy Garlic Dairy Free Mashed Potatoes (my own recipe is very similar, but I often throw in a sweet potato too!) // 6. Pan Roasted Brussels Sprouts with Bacon and Apples // 7. Healthy Green Bean Casserole // 8. Roasted Butternut Squash with Cranberries // 9. Roasted Whole Cauliflower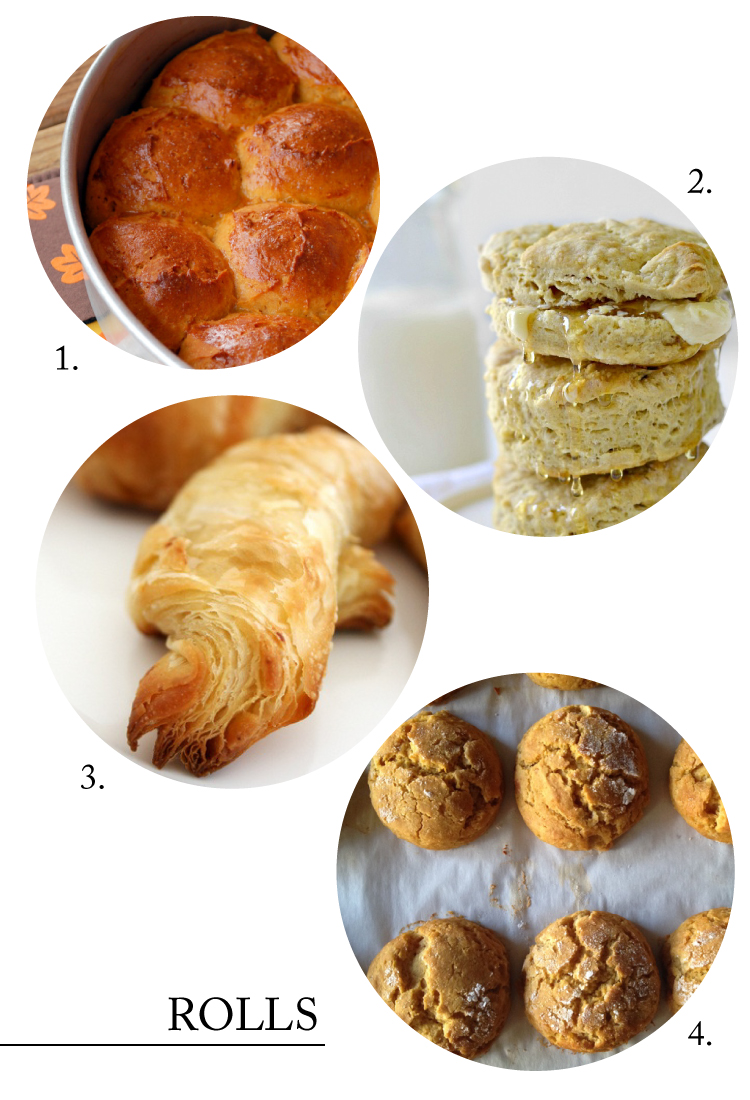 1. Sweet Potato Pull Apart Rolls (just omit the egg wash) // 2. Easy Gluten Free Biscuits // 3. Vegan Croissants // 4. Sweet Potato Biscuits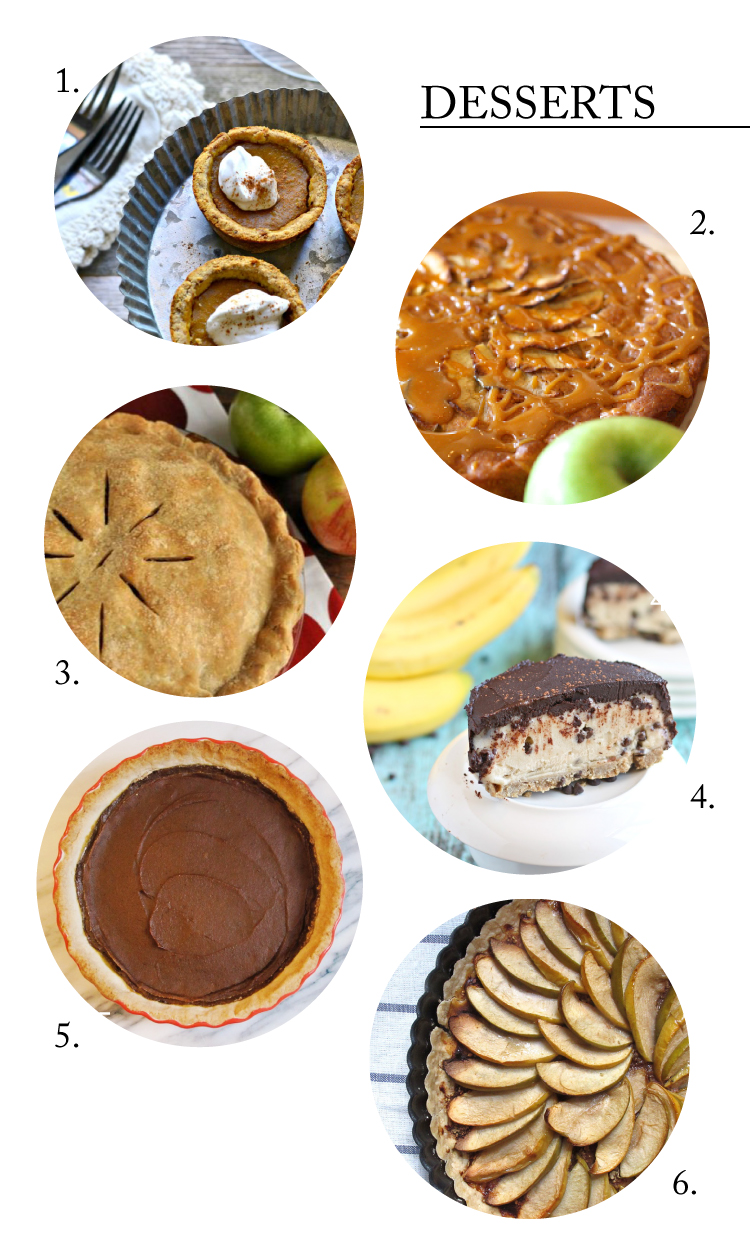 1. Egg Free Mini Pumpkin Pies // 2. Gluten Free Vegan Caramel Apple Pie Cake // 3. Mom's Amazing Gluten Free Vegan Apple Pie // 4. Chocolate Chip Banana Ice Cream Cake (a good substitute for banana cream pie?…I may have thrown this one in for myself ;)) // 5. Bubble Girl Bakes Pumpkin Pie // 6. Gluten Free Green Apple Tart