I am kind of an advent calendar junkie. I love them!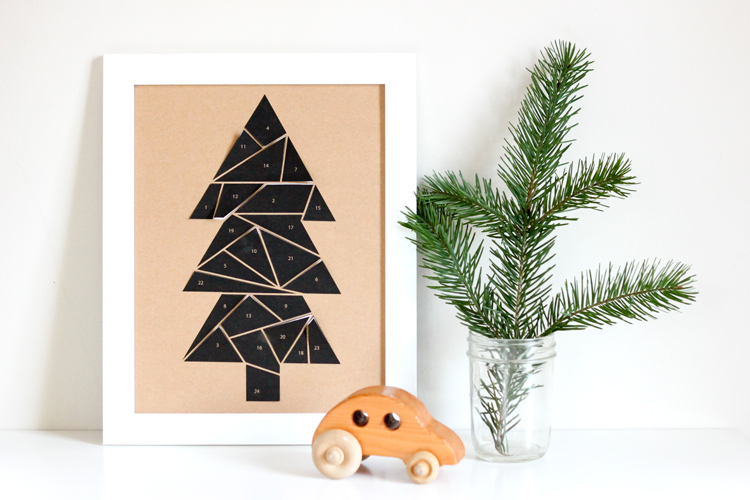 Book advents, treat advents, activity advents, paper chain advents, scripture advents, ornament advents…I adore them all!
So, naturally I decided to create a new one for this year in printable format. It's designed to be really flexible and it allows you to make it what you want it to be!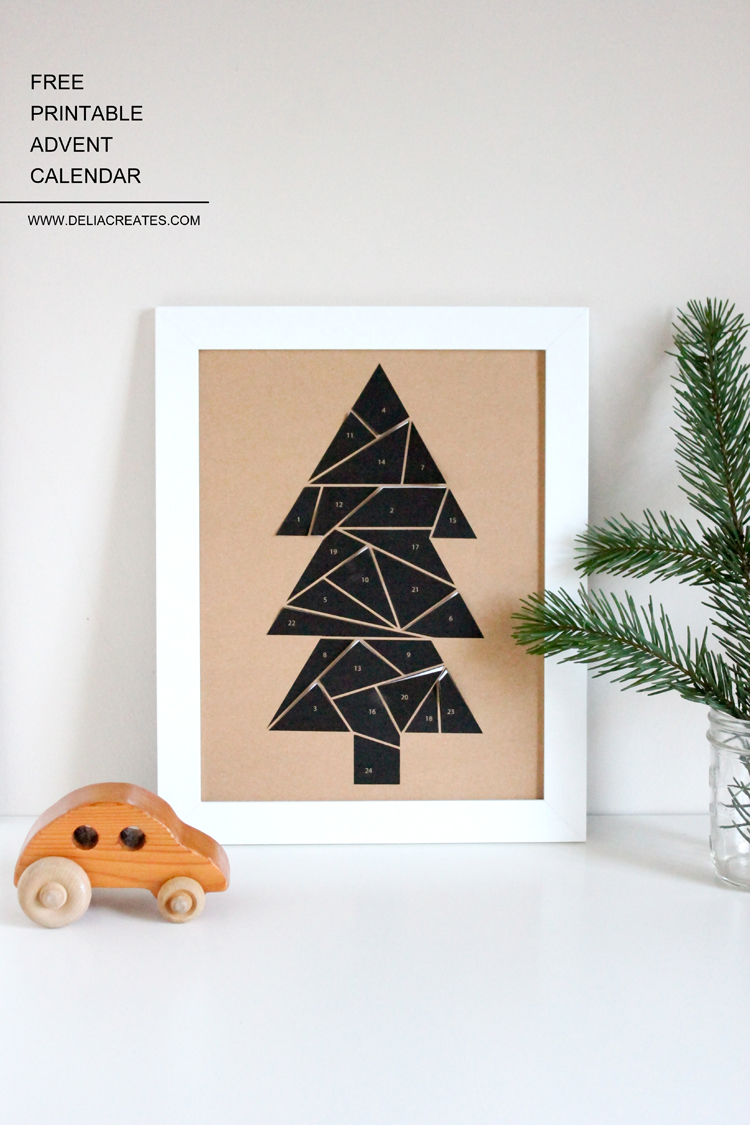 There is a top numbered layer, and then a blank template underneath.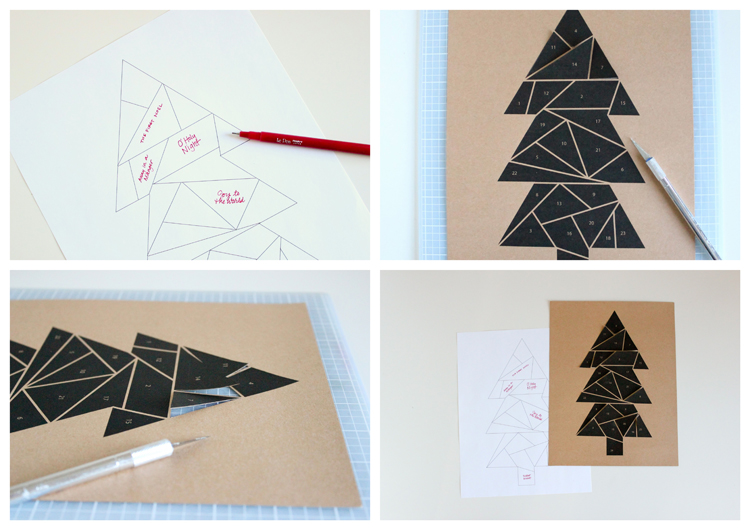 You can write whatever you want in the blank spaces…scripture verses, service ideas, or fun Christmas bucket list items. We are going to do Christmas hymns to sing every night.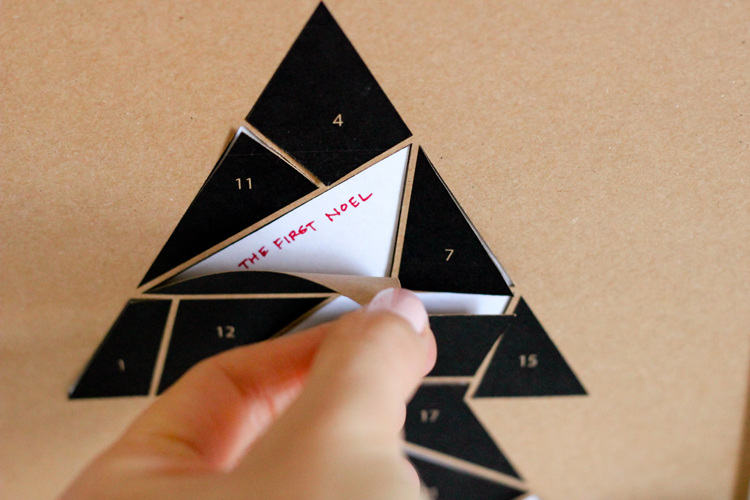 Print the top layer on cardstock. Then cut around the numbered segments of the top layer with an exacto knife, on top of a self healing cutting mat.
Glue the sections framing each numbered segment to the paper underneath. This will stabilize the segments and make them less fragile.
Then frame the advent and leave off the glass, or glue on a paper frame.
I've also thought about making the little segments removable next time. Make cuts almost to the corners for each segment, but leave the corners intact. When it's time to reveal what's underneath, simply pull out the segment, allowing the corners to tear away. Could be fun right? 🙂
Want to print your own and give it a try?
Click here for the numbered top layer of the advent calendar: triangle tree advent
They should line up perfectly for you. Both are sized 8.5 x 11 inches.
They are available through Google Drive, but you should not have to have a Google account to access them. Be aware, that some servers will block downloads from Google docs. If you need me to email the files to you, contact me at [email protected]. The turn around time should be pretty quick, but to be safe, I caution you to allow up to 10 business days for me to get back to you.
Please note that these printables are for personal use only and are not to be copied, redistributed, or hosted on another site other than mine without written permission.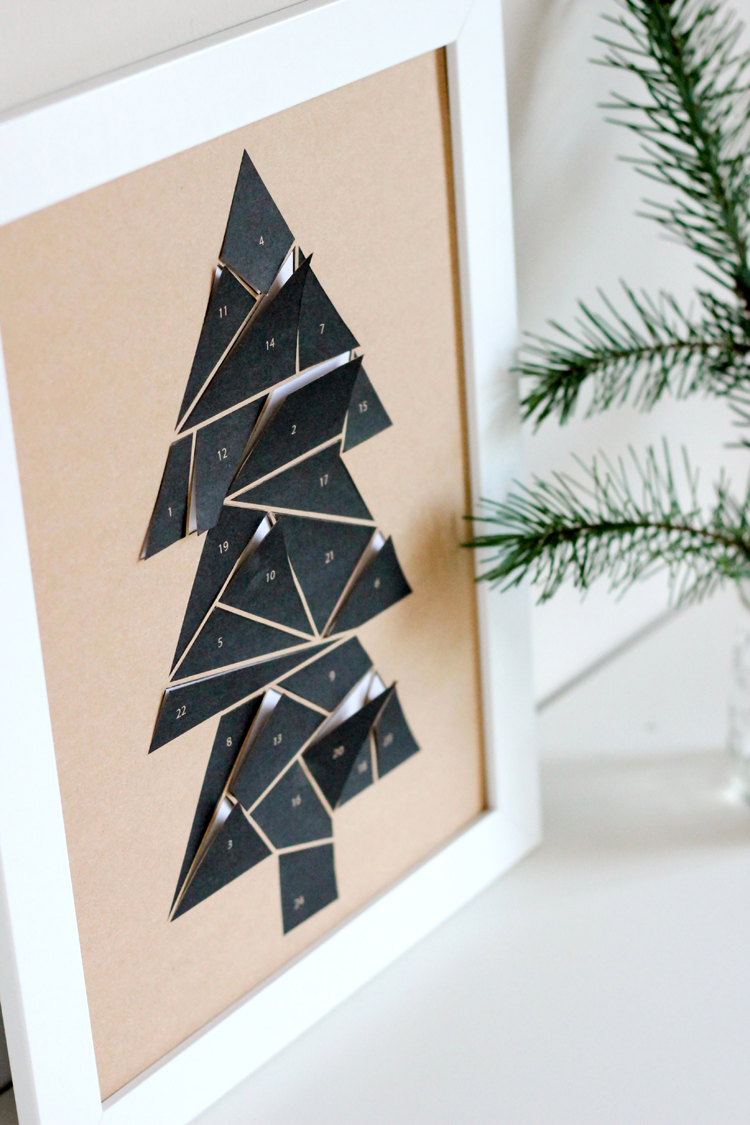 Happy holidays!
Sources: Kraft paper from Michael's || White 8.5 x 11 inch frame from IKEA