You guys!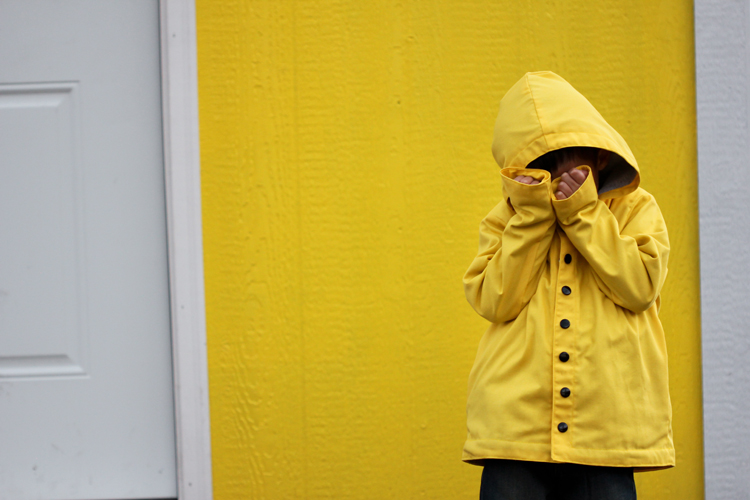 Today is the day. Volume dos for 5 & 10 Designs is here! If you missed volume one, go here to check it out.
The idea behind 5 & 10 Designs, is that there are five designers who create ten looks (two each), all from one sewing pattern and bring it all together into an e-book. We show you how to use the pattern, and then we show you how to tweak it to make ten totally different looks. The great thing about the book, is that there are so many options and techniques taught in the book which you can mix and match, that you can really create an endless amount of designs of YOUR choosing. Make the ten looks we teach you, or use the skills we teach and make a look that is all your own! Volume One was all about the dress, and volume two is all about jackets!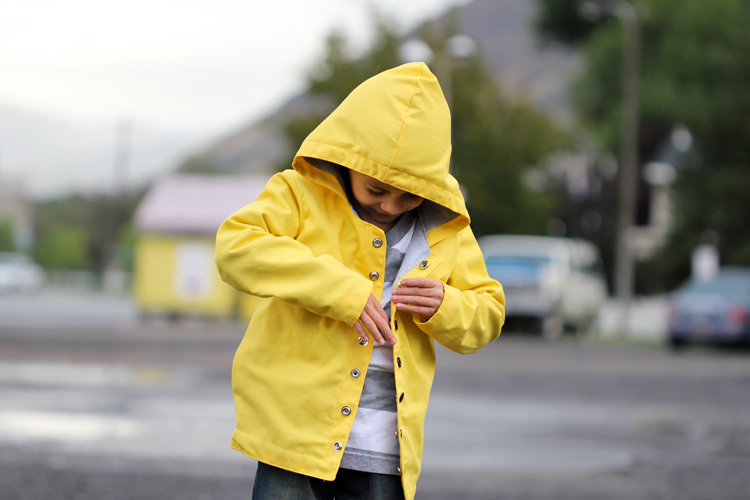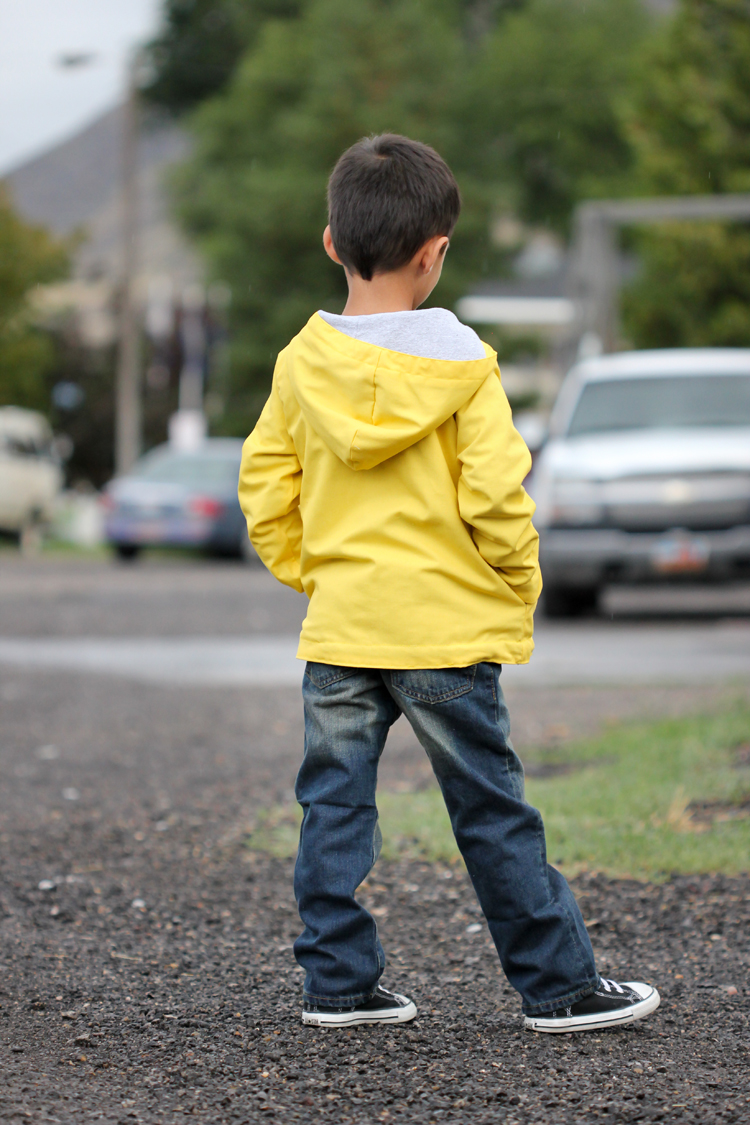 We have a cropped jacket, fancy coats, comfy cardigans, trench coats, hooded vests, and your basic jacket…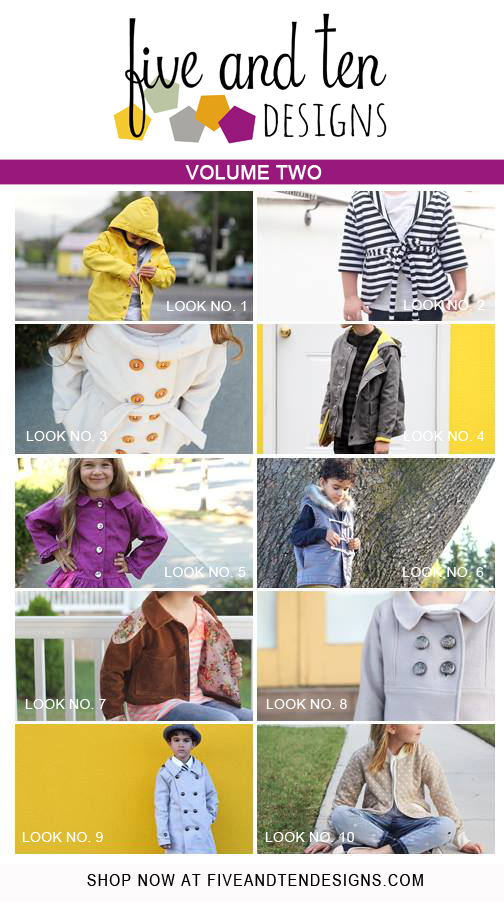 …which is one of my looks. It's the bare basics, beginning look for the book…kind of where it all starts.
From there, you can move onto the other looks, adding and altering to get ten totally different looks!
For the basic, I show you how to install snaps or buttons so that you can choose which you like better.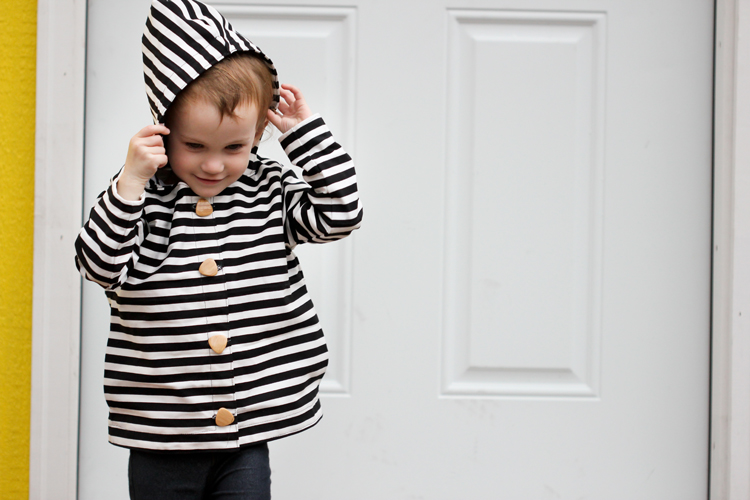 I added extra snaps to Reid's jacket just for interest sake. I was making the basic jacket in a solid color, so I thought it needed a little extra something, sumpin'. It's a fun detail that doesn't take too much work to make or wear, since snaps are so kid friendly.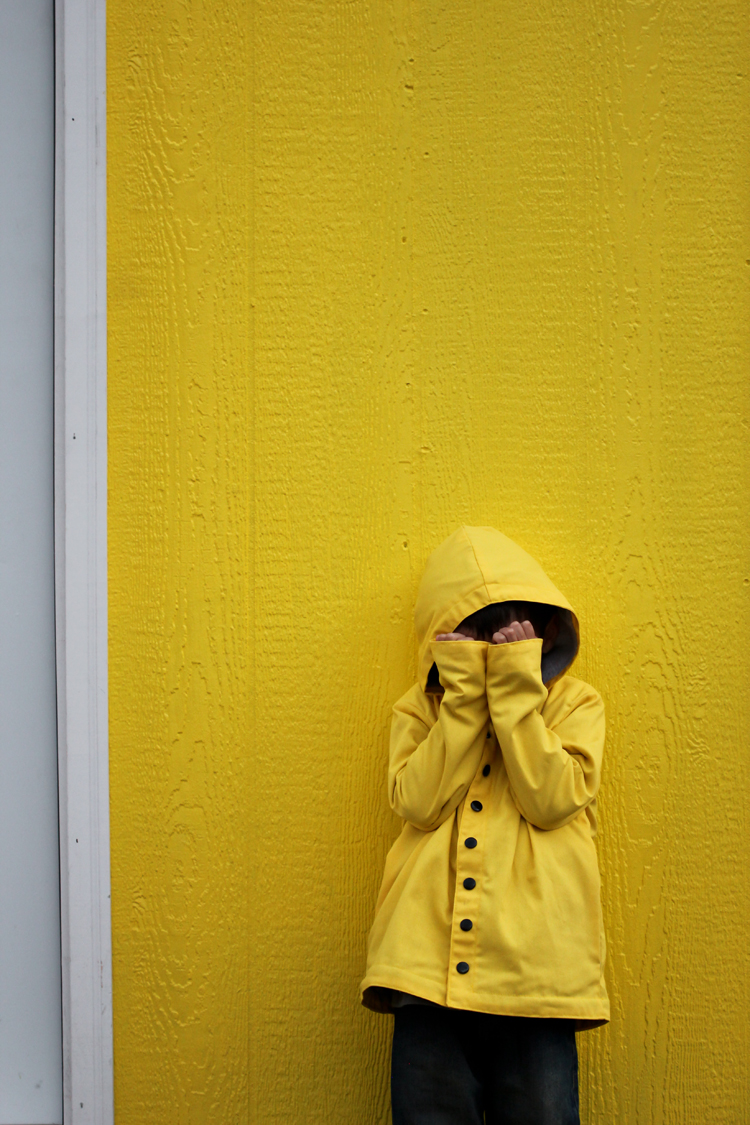 Or add buttons like I did for Natalie's jacket.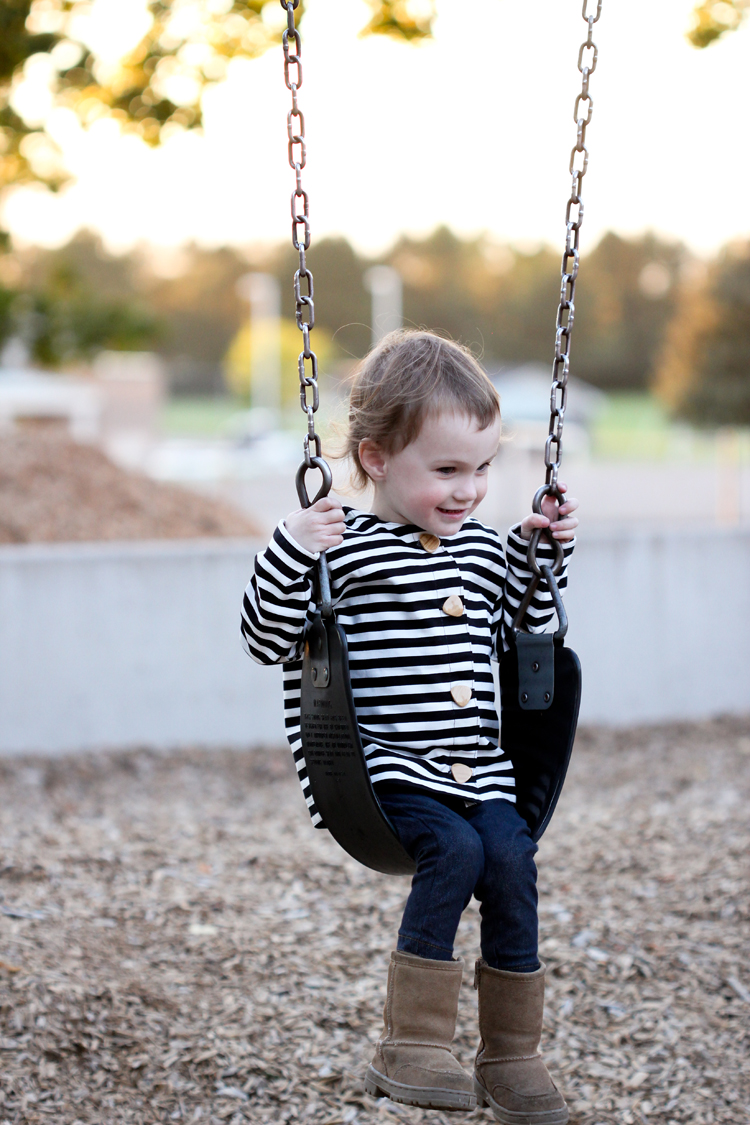 Not sure how to sew buttons? Not sure how to place them? Don't worry! We cover all that in the book.
We also cover how to create professional looking facings for the lining…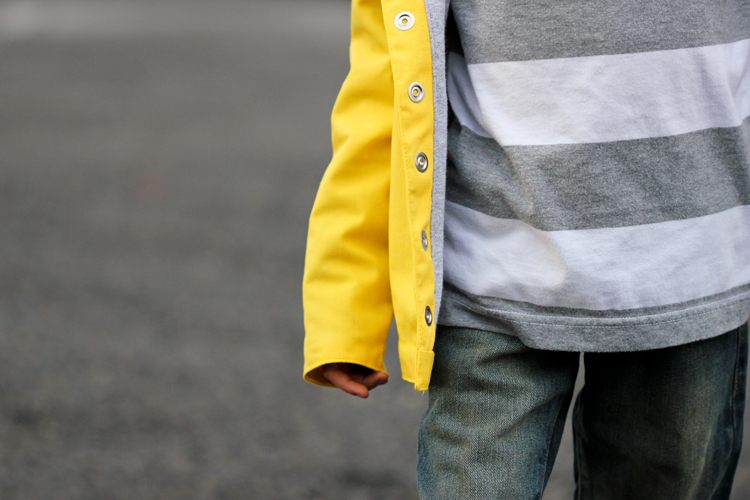 …so you end up with a jacket that you love!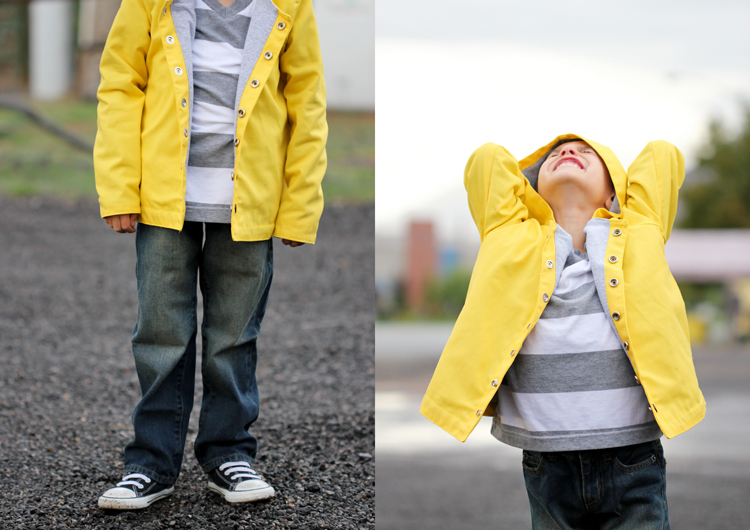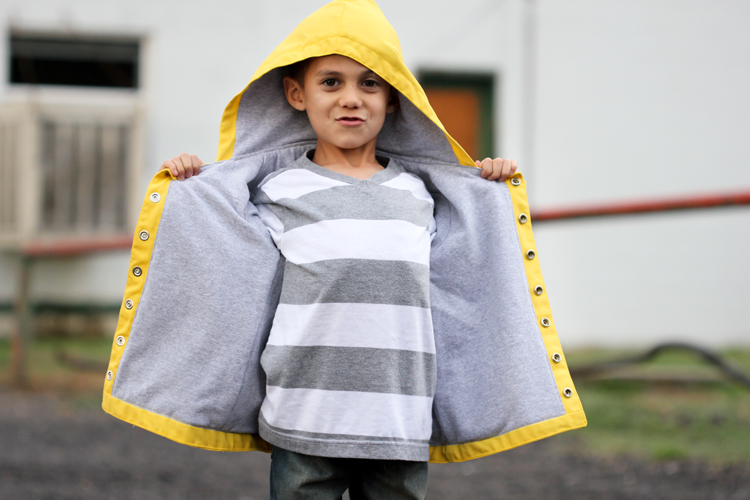 The other fabulous thing about this basic jacket, is that it lends itself to be sewn with a myriad of different kinds of fabric. I just sewed up a rain coat version that I LOVE…I'll share it with you in the coming weeks.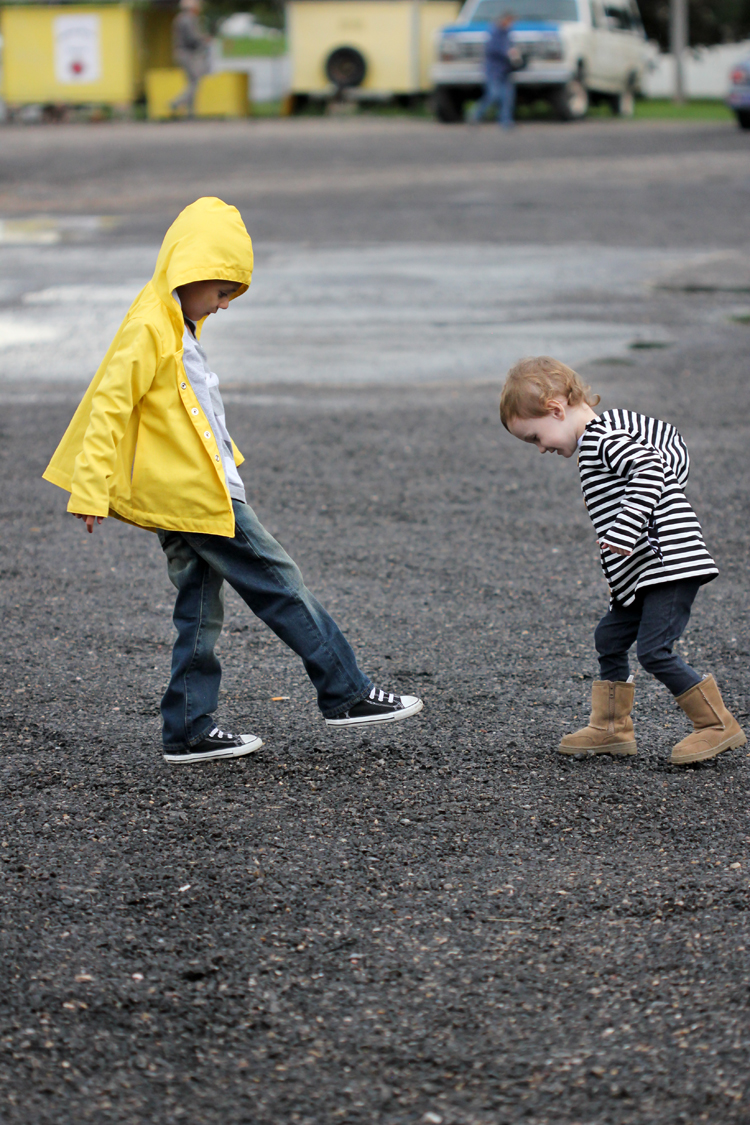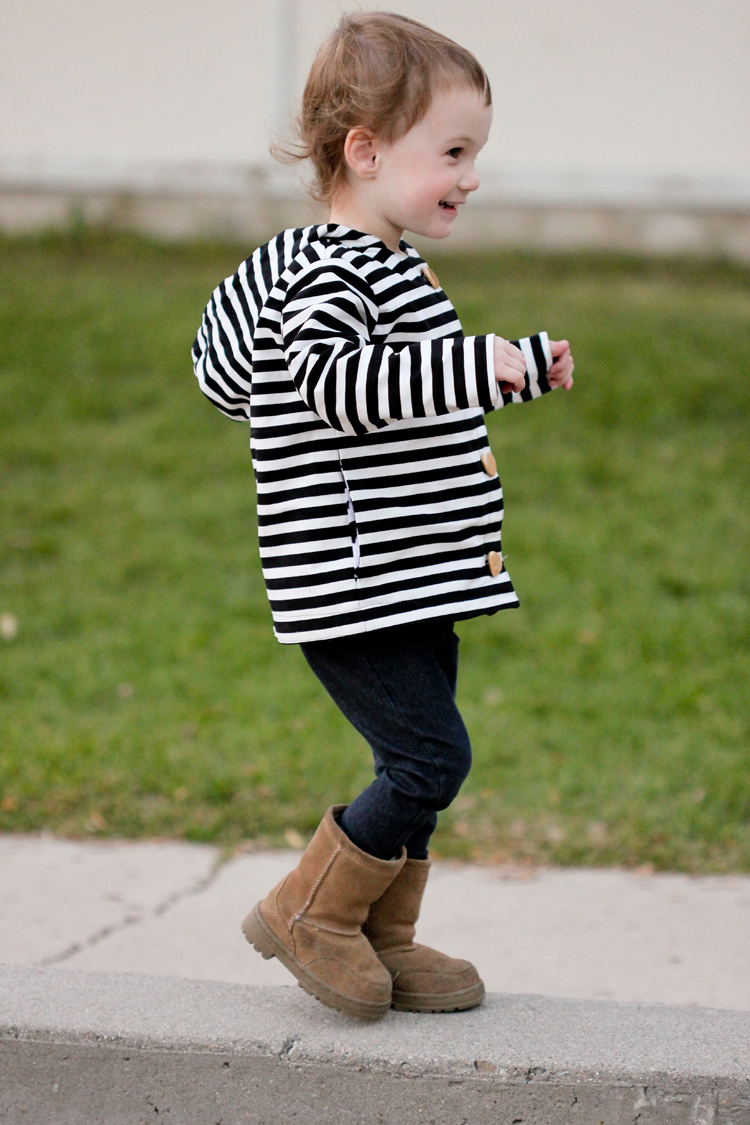 For Nat's version, I used some large IKEA scraps I had in my stash. I added a flannel liner… and boom, a jacket that is super adorable that hardly cost me anything. For the smaller sizes you can really get away with something like that.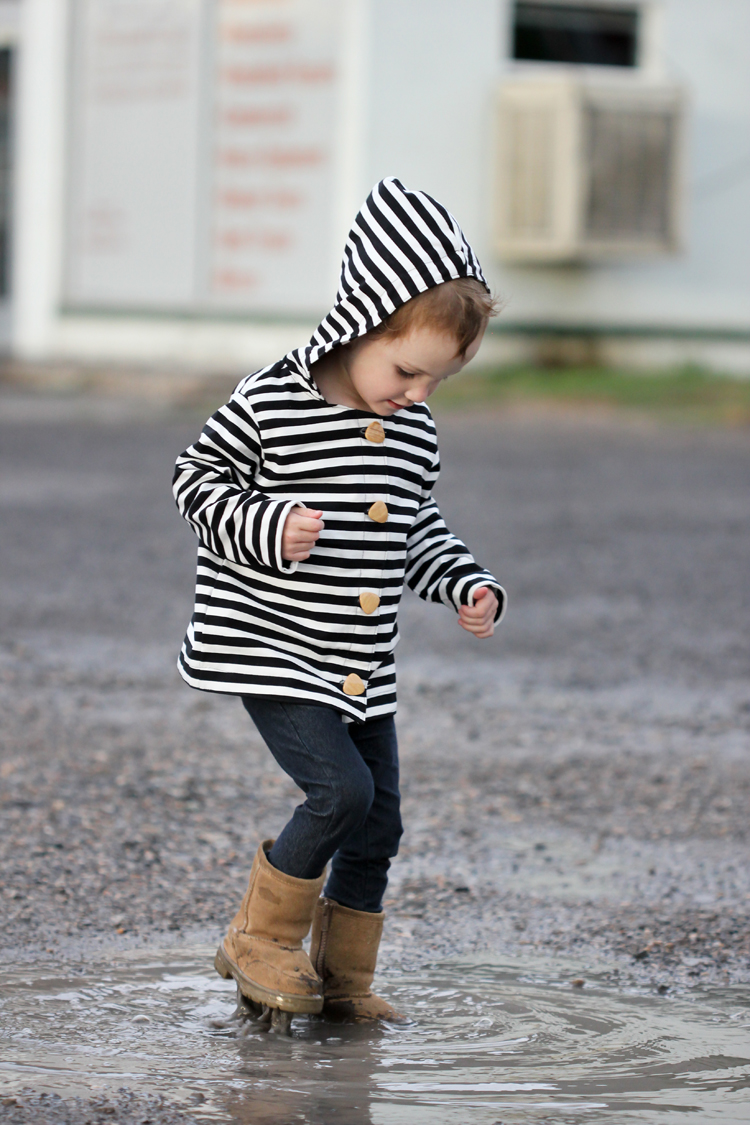 You maaay notice that the hood is a little tight on Natalie. NOT to worry though. We made a late pattern tweak to fix the issue, so all your hood sizes should be in order!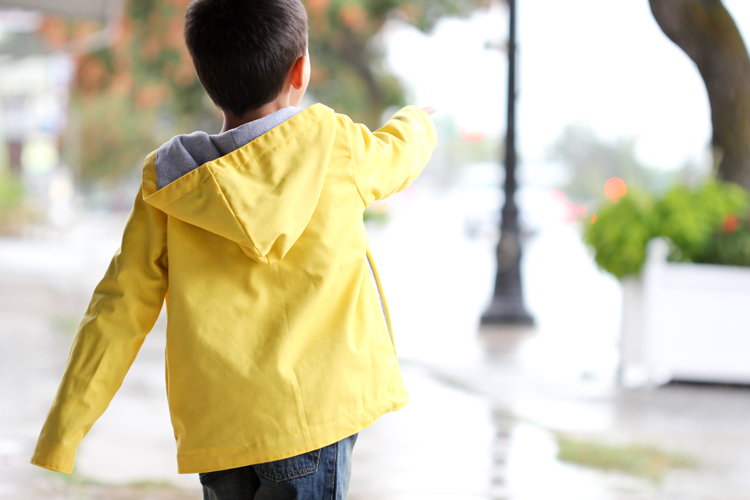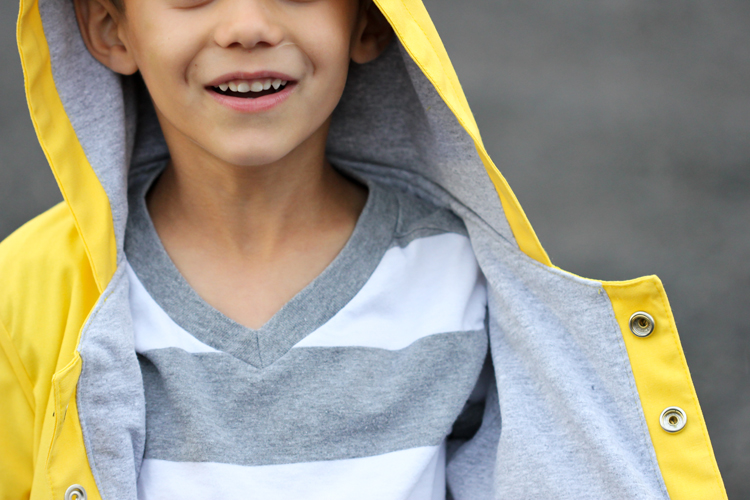 This is just the basic jacket…the tip of the jacket iceberg. 🙂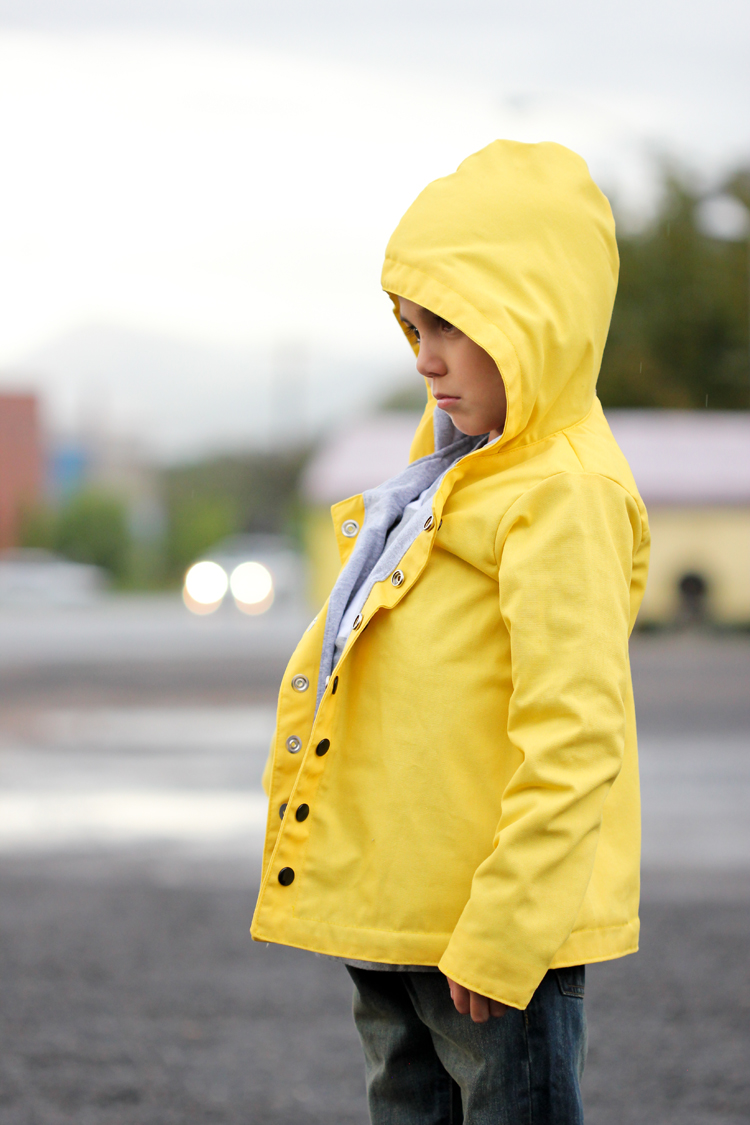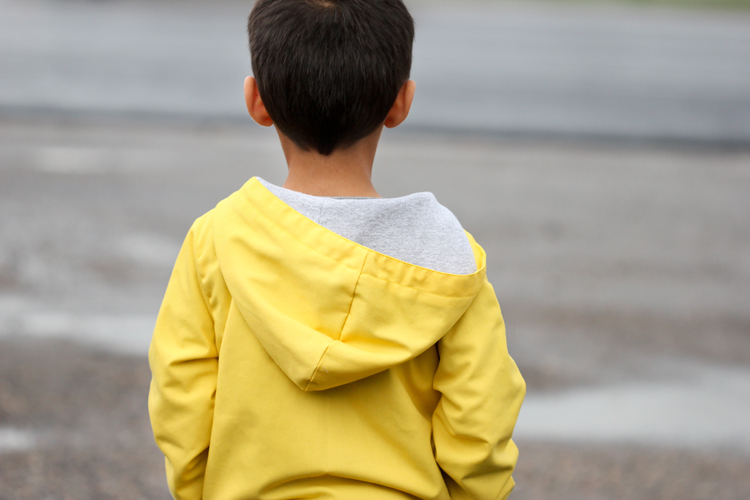 Be sure to check out the rest of the looks on our website:
Buy the pattern there or buy it here.
It's $25 for essentially 10+ jacket patterns!!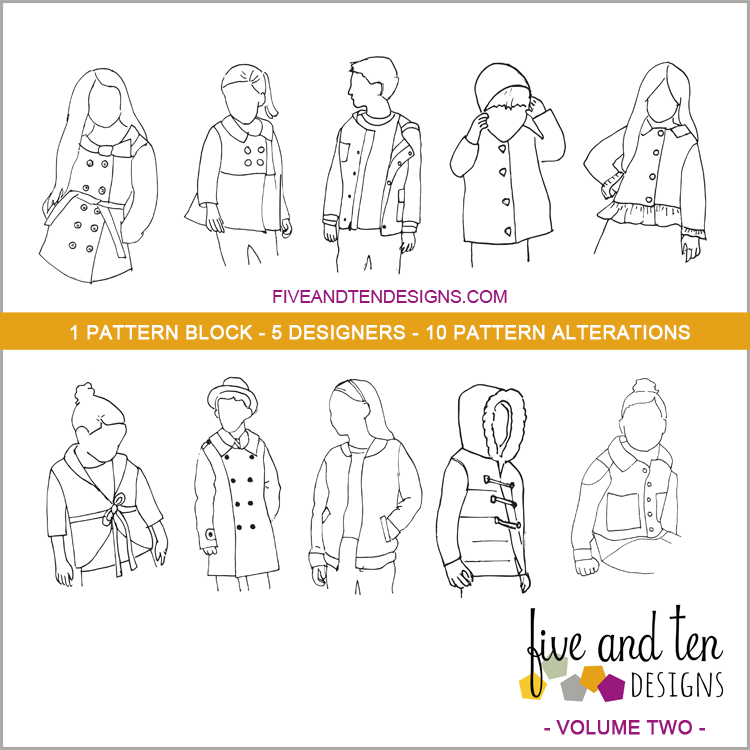 Heidi, Jessica A., Stef, Jessica C. and I are all talking a little about our looks this week on our blogs as well.
You can check out their looks by clicking on their names above.
I'll also be sharing my second look later this week. Hang in there! 😉