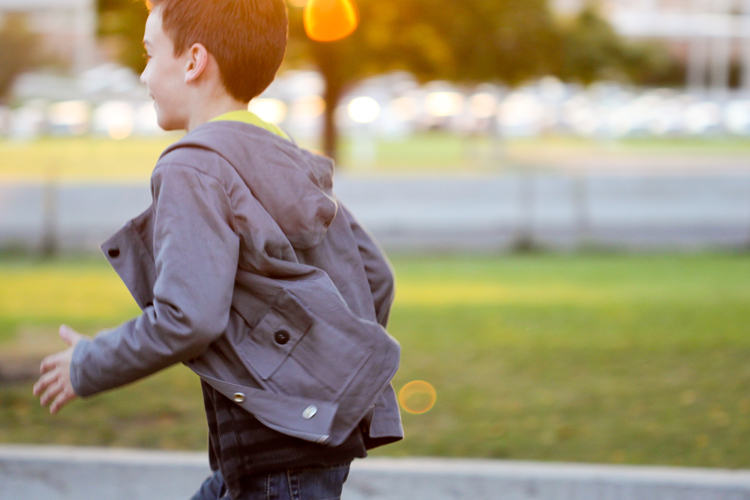 If you caught the release post for 5 & 10 Design's Volume 2, then you know it's all about jackets!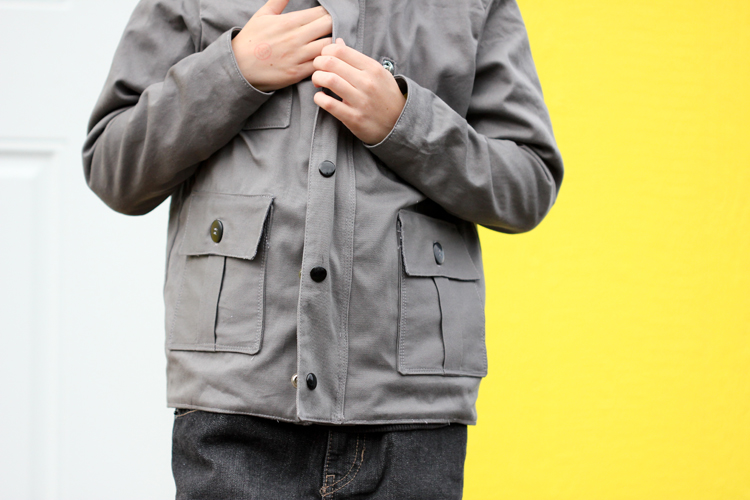 Just in time for Fall. 🙂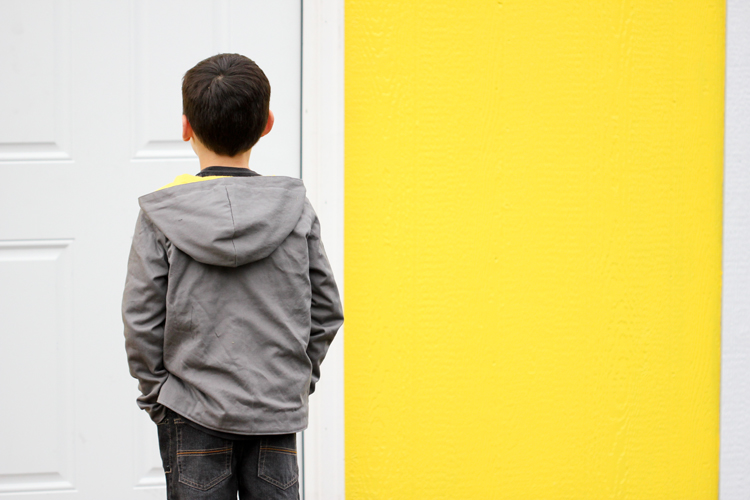 I focused on the basic jacket last time. Today, I want to showcase my second look, the zipped up jacket: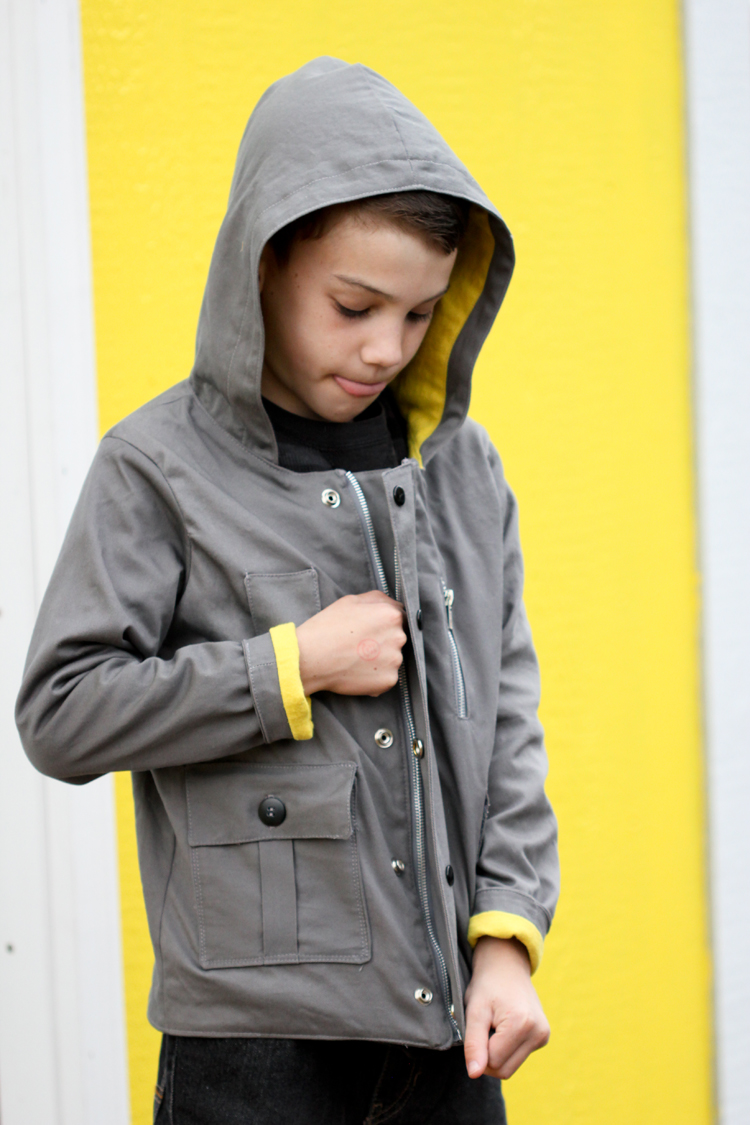 It's essentially the big brother to the basic jacket. It's the same jacket, but with a lot more bells and whistles: a zipper with a zip guard, a snap flap, and lots of extra pockets.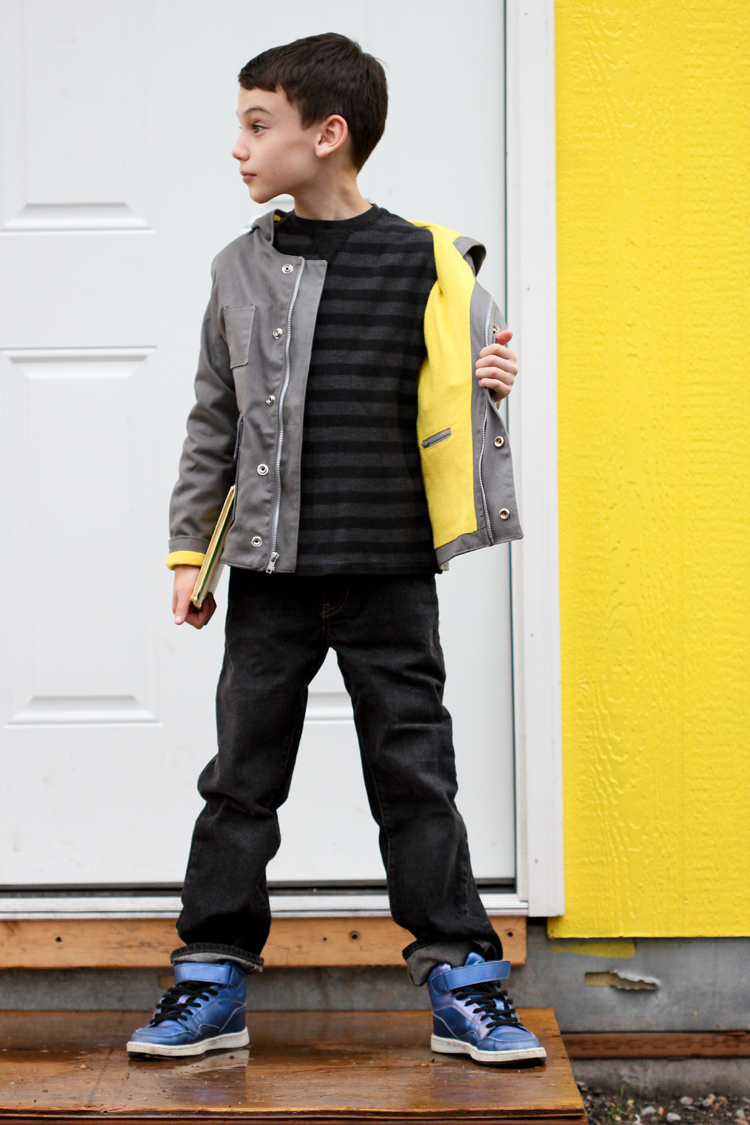 Mix and match the pockets however you want. The design is really flexible that way.
It's a great jacket for boys AND girls and is designed for sizes 12 months to 10 years.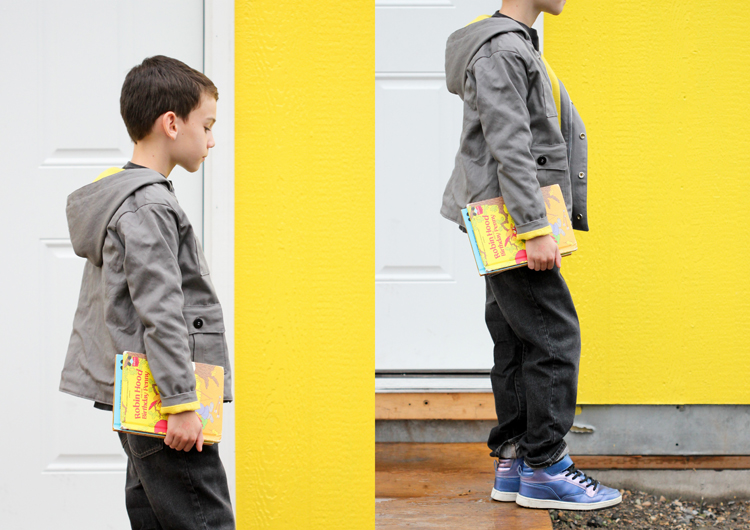 With a flannel liner (like this one) it makes for a jacket perfect for Fall or Spring. To warm it up even more, simply use fleece or wool for the lining instead.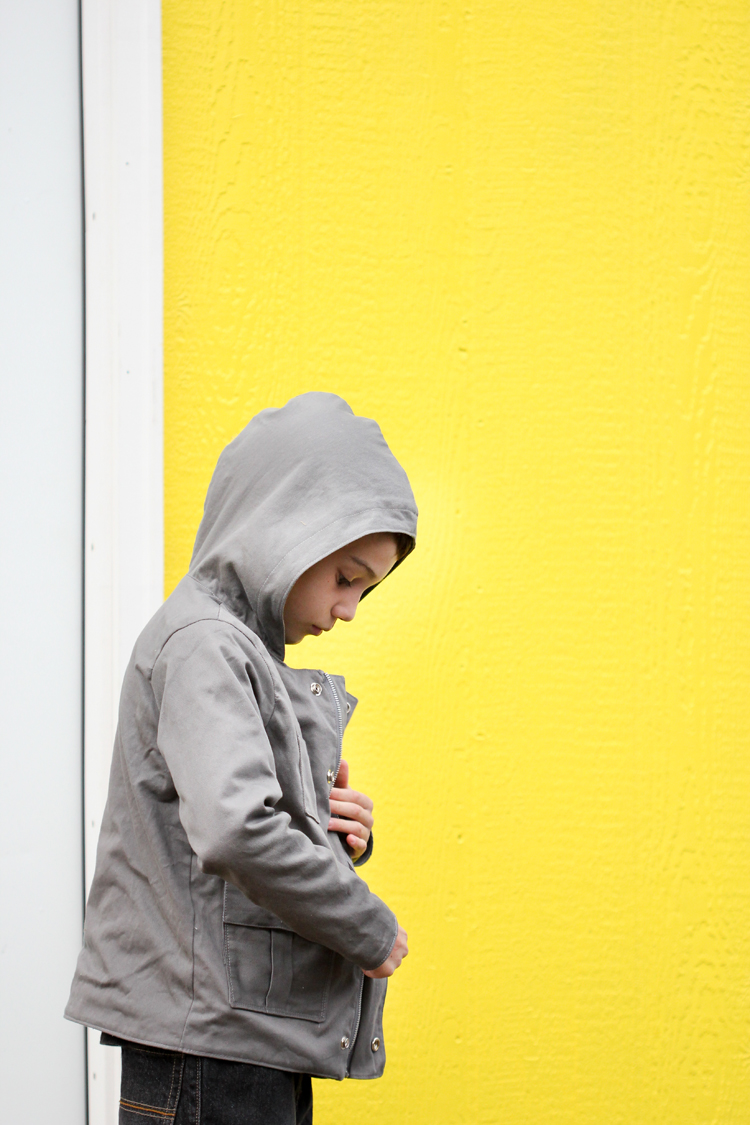 You can also mix things up by swapping the hood out for a collar. That's what makes this book so great! It's five designers, ten looks and one sewing pattern, but the objective of the book is to encourage you to eventually take all the techniques you learn, along with the pattern pieces we provide, and make a design that is all your own.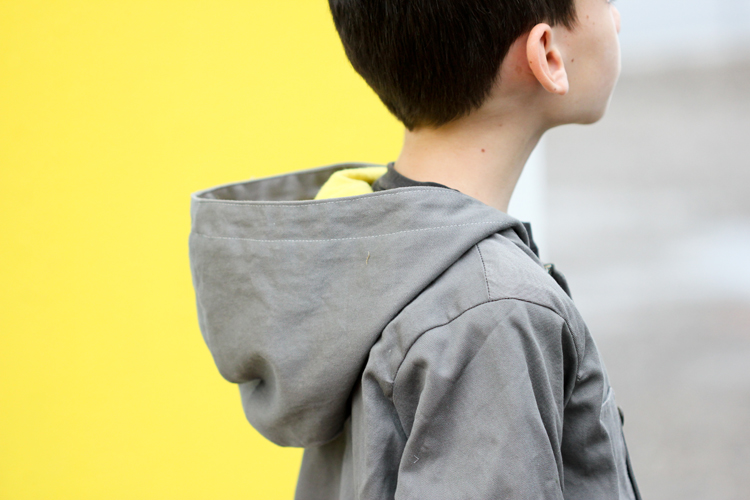 So, it's really 10+ outerwear designs, for sizes 12 mo. – 10 years, with looks for both boys and girls, for just $25!
Super good deal right?
I can personally attest to the fact that all of us designers have poured ourselves into making these looks and their accompanying tutorials top notch in quality.
So, if you are a beginner sew-er, and making a jacket intimidates you… Do not fret! We walk you through each step, with high quality pictures and clear instructions. The basic jacket is a great place to start. Then, you can sew your way through the rest of the book.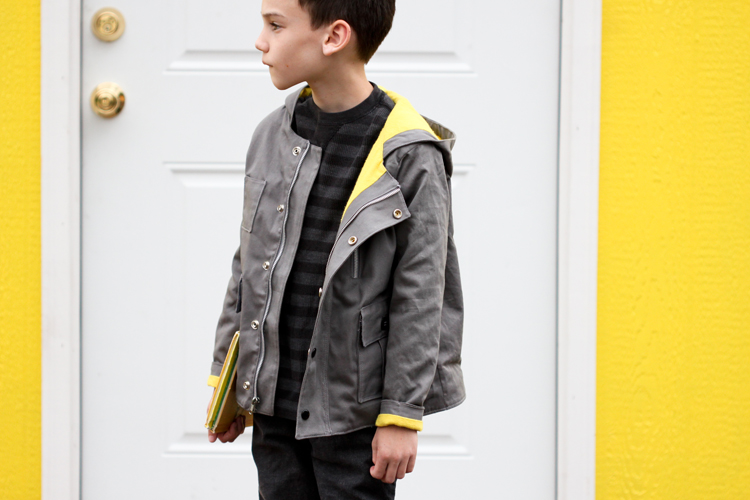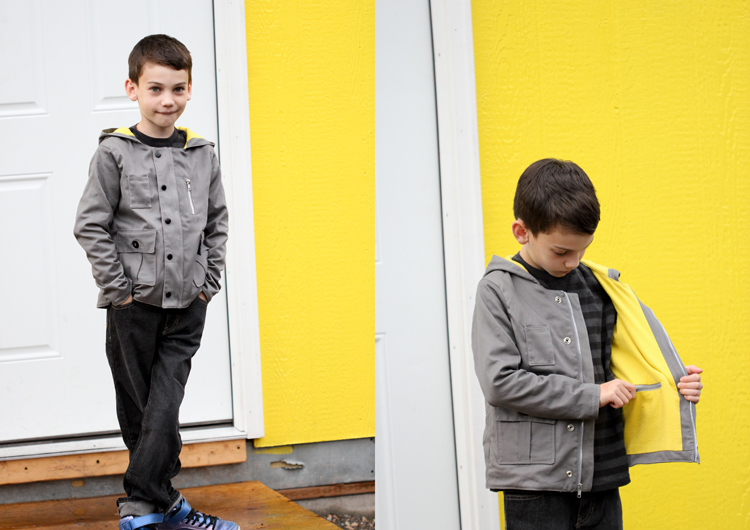 And it's not all just jackets per say. There is a selection of fancy coats for girls, that will be perfect for the upcoming holiday season. There is a  fashionable cropped jacket, a nice trench coat, a hooded vest, a comfy knit jacket, and a great shawl cardigan.
If you want to learn more, I explain the premise of the book a little bit better in this post . Or…Check out our website HERE to learn more, to see the other looks, and to purchase a copy.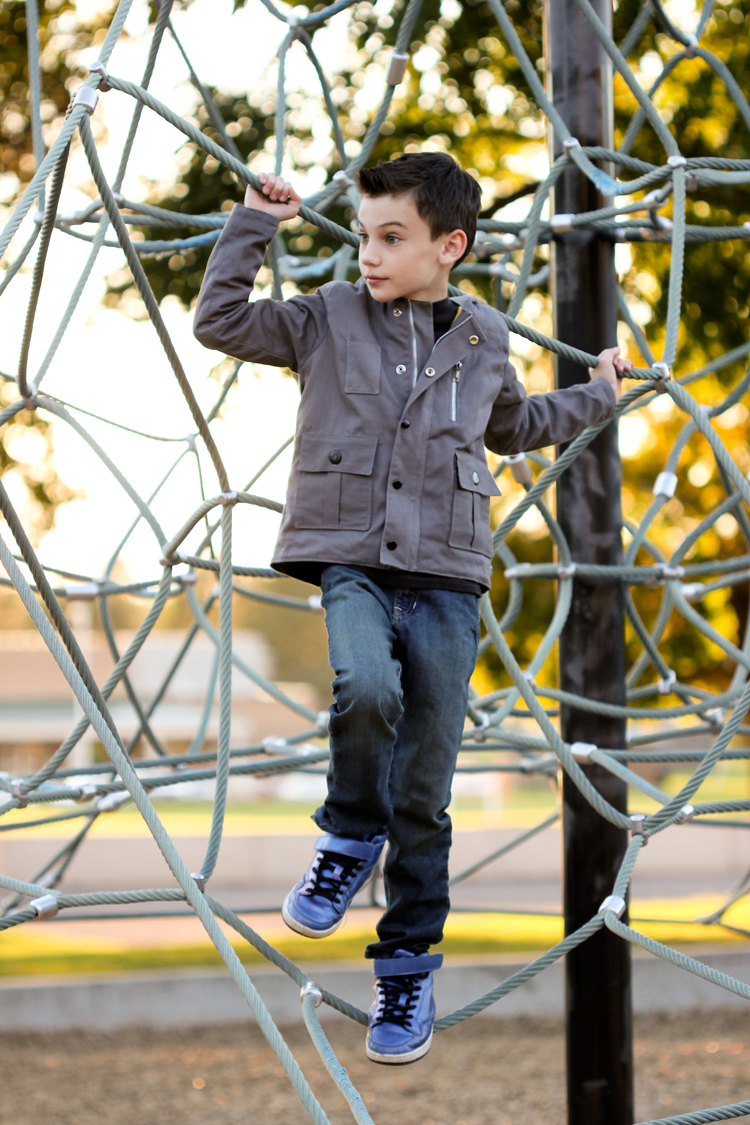 You can also take a peek at our look book. It includes pictures and a little bit of information about each of the ten looks.

Happy sewing!