My sewing mojo has been OFF this year. Anyone else? Whenever I tried getting out my machine to sew anything other than some masks for charity, everything would go wrong with my fabric, the tension, or my kids, etc. My heart just wasn't in it either…and so my machine sat collecting dust for months. (I'm kicking myself a little for not sending my machine in to get serviced during that time! Ha!)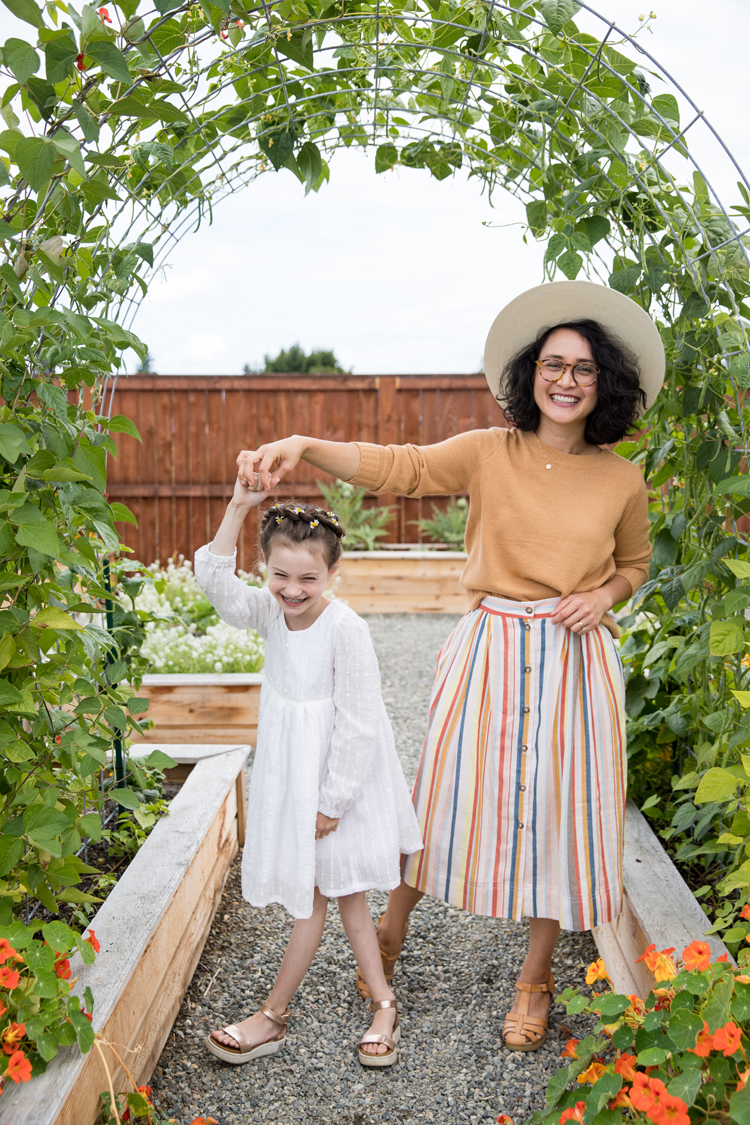 I knew I wanted to get back into sewing something, so I went for comfort. I pulled fabric from my stash and grabbed some tried and true patterns I already had on hand. You know, the patterns that you can sew without having to look at the instructions. The ones that give you that familiar feeling of "home." Where you don't have to think about sewing, you can just go on autopilot and binge-watch Netflix and just zen out. I think that's my favorite kind of sewing. Oh yes…and most importantly, you know that what you're making will get a lot of wear.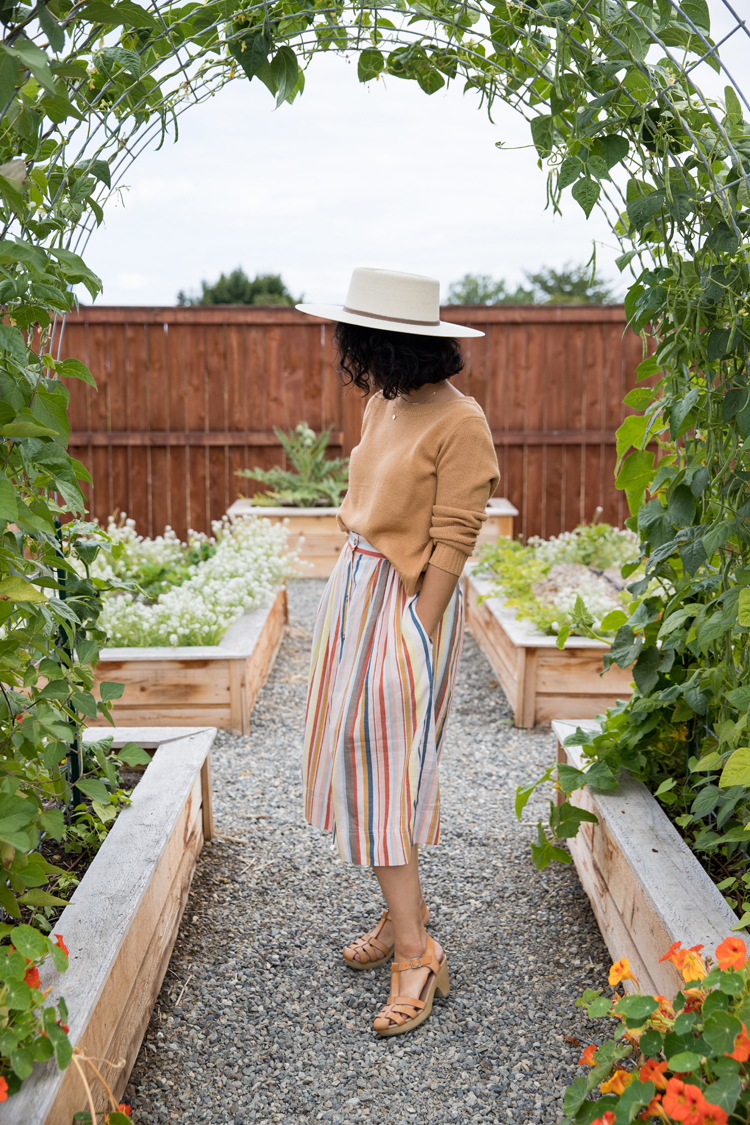 I am all for trying out a new pattern here and there, but more and more often lately I have been drawn to what feels practical and familiar. Fruits of a chaotic 2020? I don't doubt it… But I also think that sentiment doesn't get celebrated enough.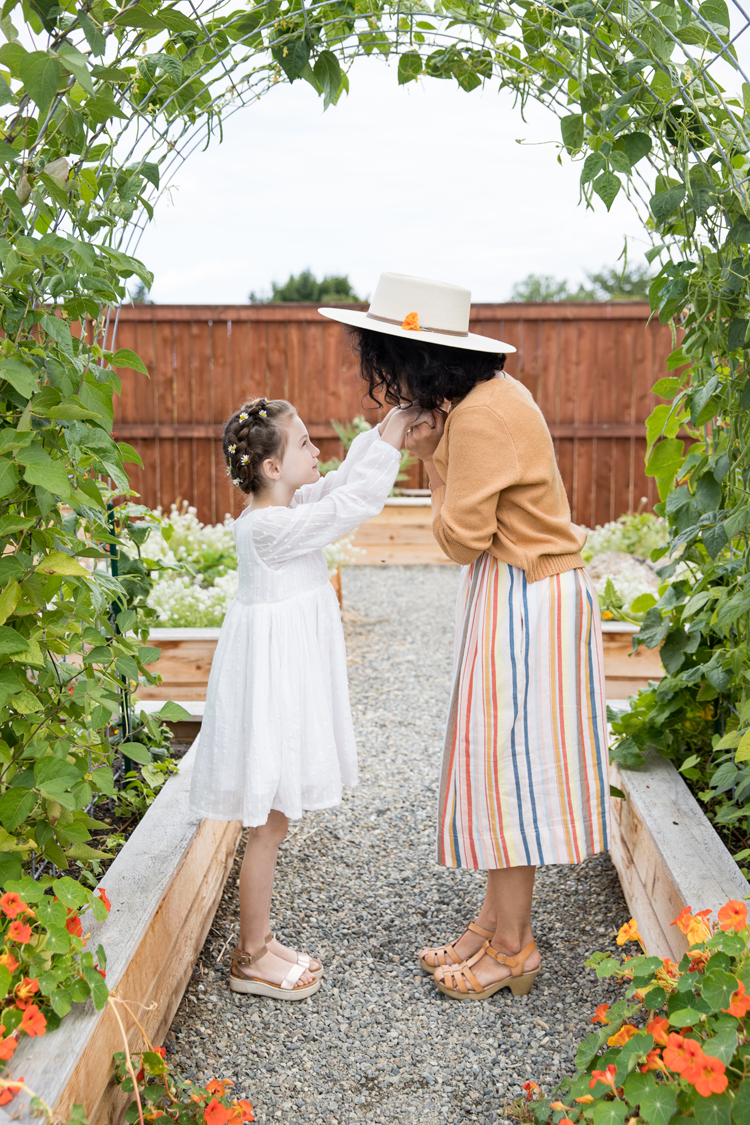 I have been inspired by the minimalist movement where some people have narrowed their closets down to 30 items that they always wear. I'm not to that level of curation yet by a long shot, but I love the idea of focusing on what you really love wearing and setting aside the rest. I want to apply that more often to the patterns I sew as well.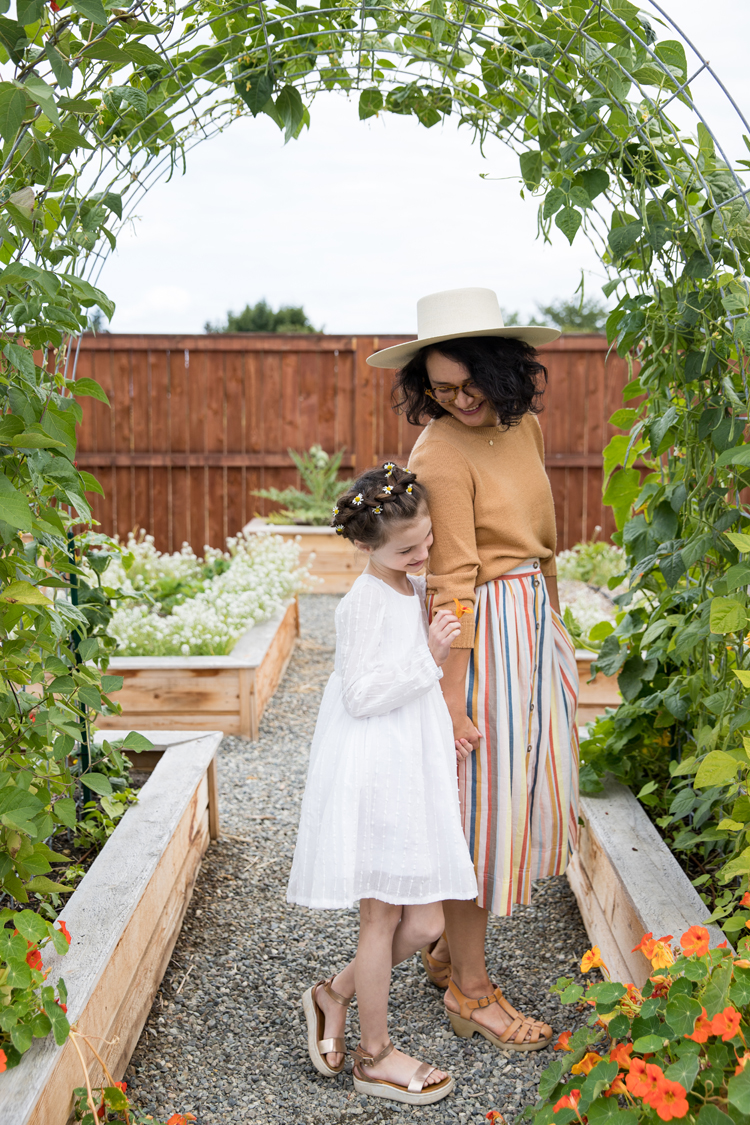 For example, I have made this Anywhere Skirt from Made Everyday, three times just for myself, and a couple times for my daughter. I have made the Geranium Dress from Made by Rae, more times than I can count…I don't know…at least a dozen times!
Nat's Baptism Dress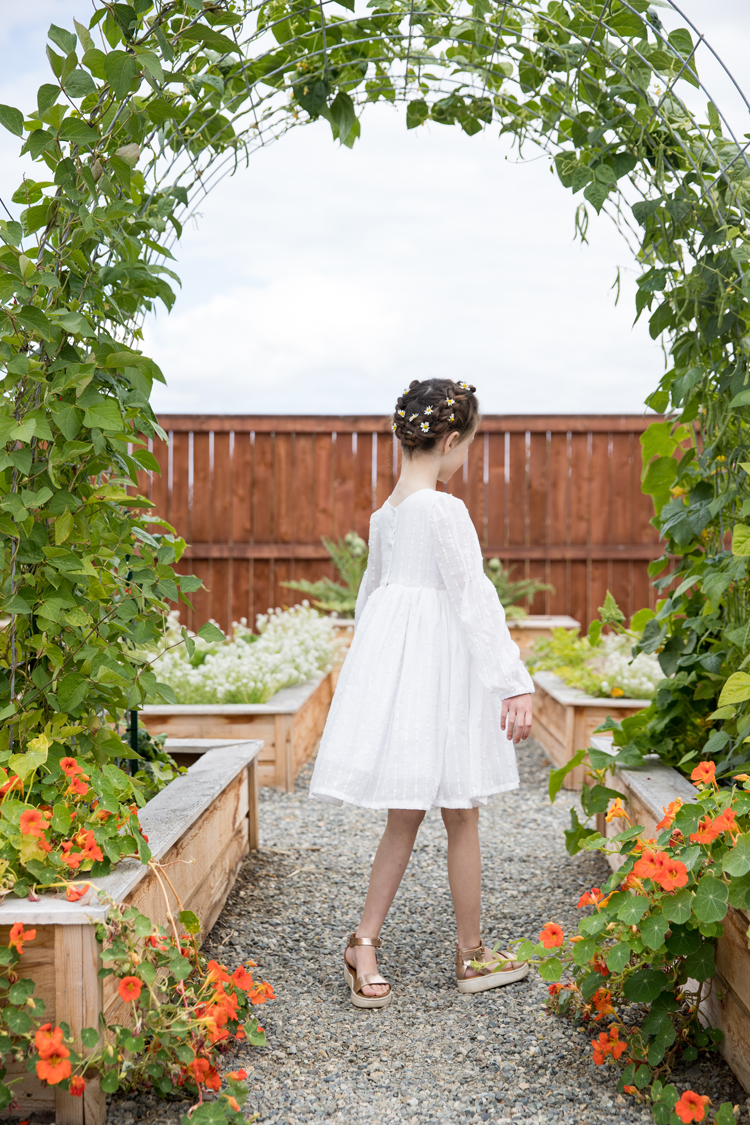 My daughter needed a baptism dress, and since I have been making Geraniums for her since she was a baby, it felt only right to use the Geranium again to mark the occasion. It will be a sad day when she finally grows out of this pattern. I actually had to upgrade her to the extended sizes this time. I sewed up a size 6 with extra length in the bodice and skirt (or so I thought…she probably could have used even more length!). I also used the gathered sleeve from the expansion pack. In any case… It came together beautifully as it always does. Sewing that pattern always puts me in a good mood.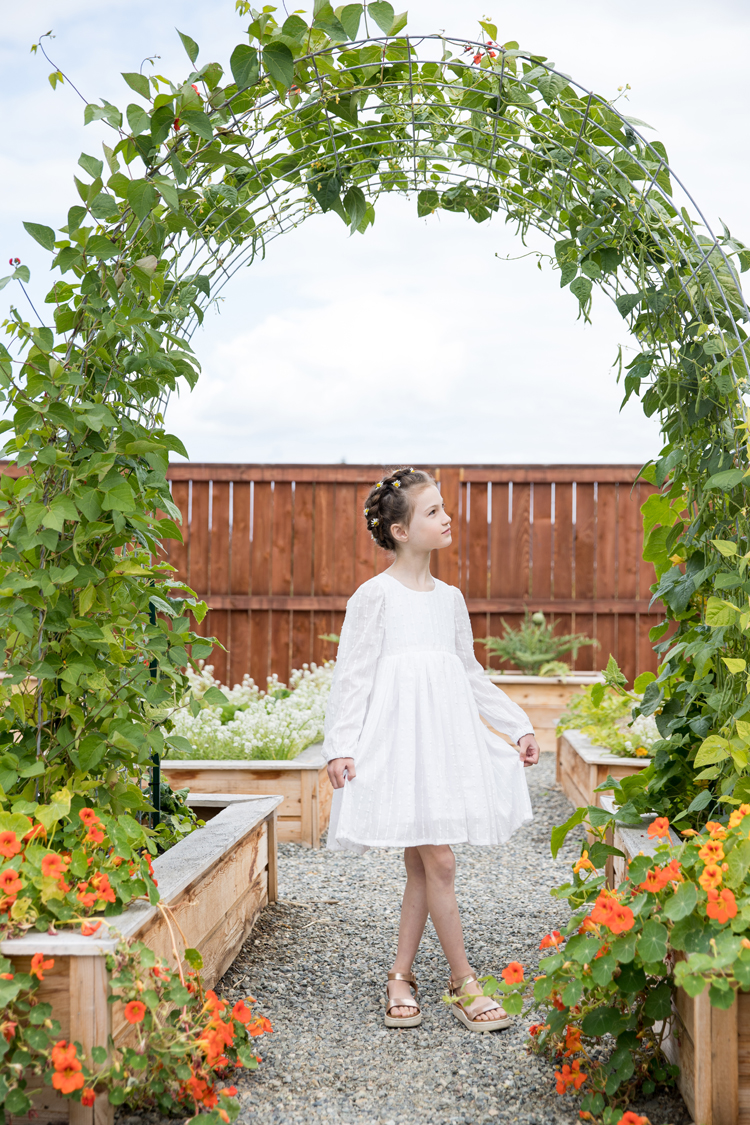 I used a leftover Matilda curtain panel from IKEA that I've been hoarding since we moved into our house over five years ago. I love the gnarled lines of white embroidery running through the sheer fabric. I kept the gathered sleeves sheer, but then lined the bodice and skirt with some white cotton fabric cobbled together from pieces in my stash.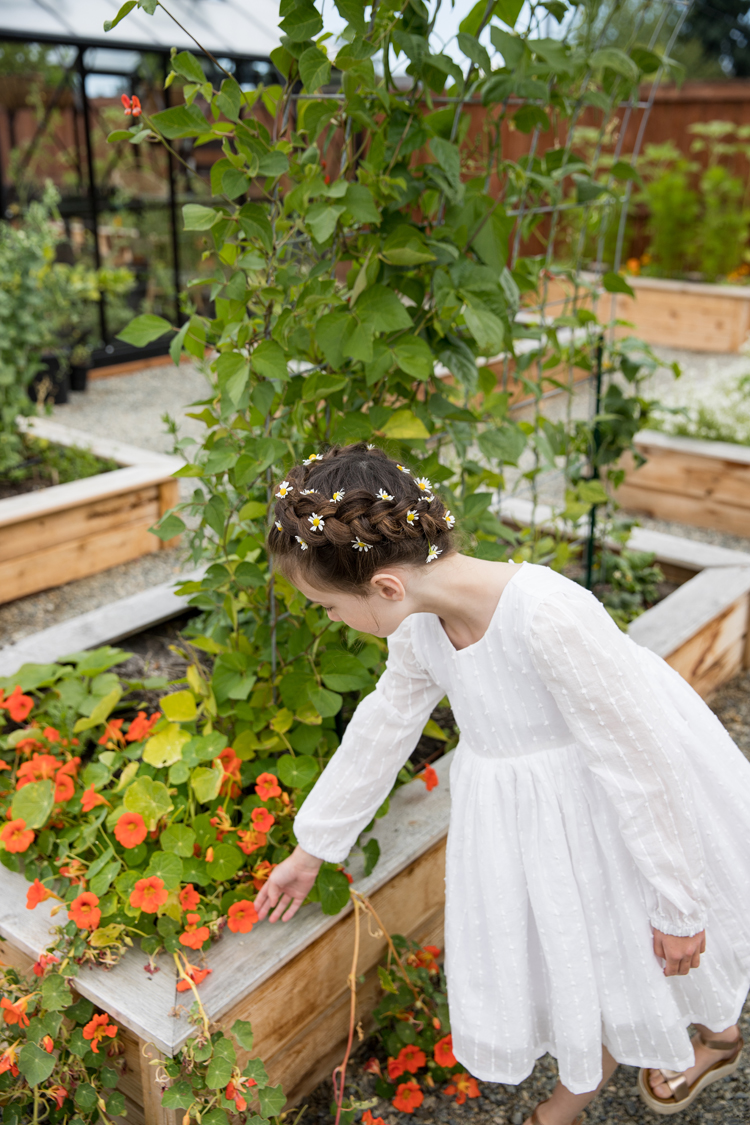 I know fabric stores are open again, but I have become McGuyver-ish with using up my stash. And hey it worked! Unless you turn it inside out, you can't tell that the lining fabrics don't all match. Ha!
All Will Be Well Skirt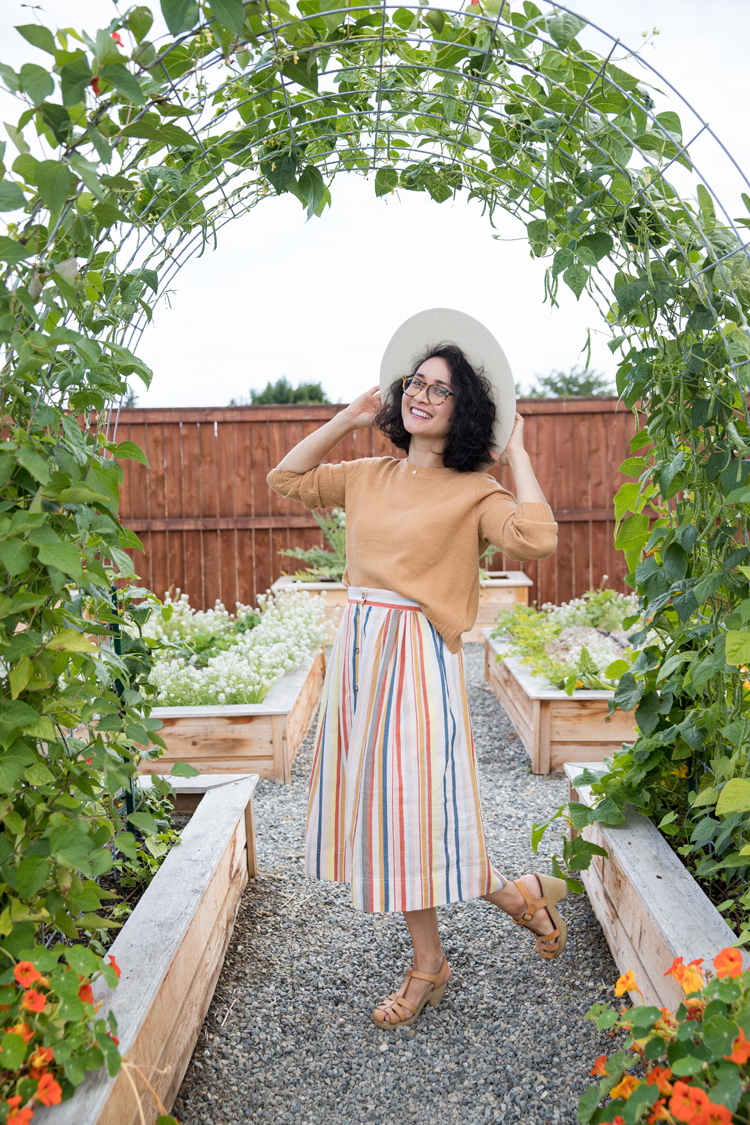 As for my skirt, I did buy this linen blend fabric from Jo-Ann…but back in January. I can't even remember what I had planned for it, but by August, all I could see it as was an Anywhere Skirt.
BTW…I tried to find a link to this fabric, and I cannot! If anyone finds one, will you please drop it in the comments?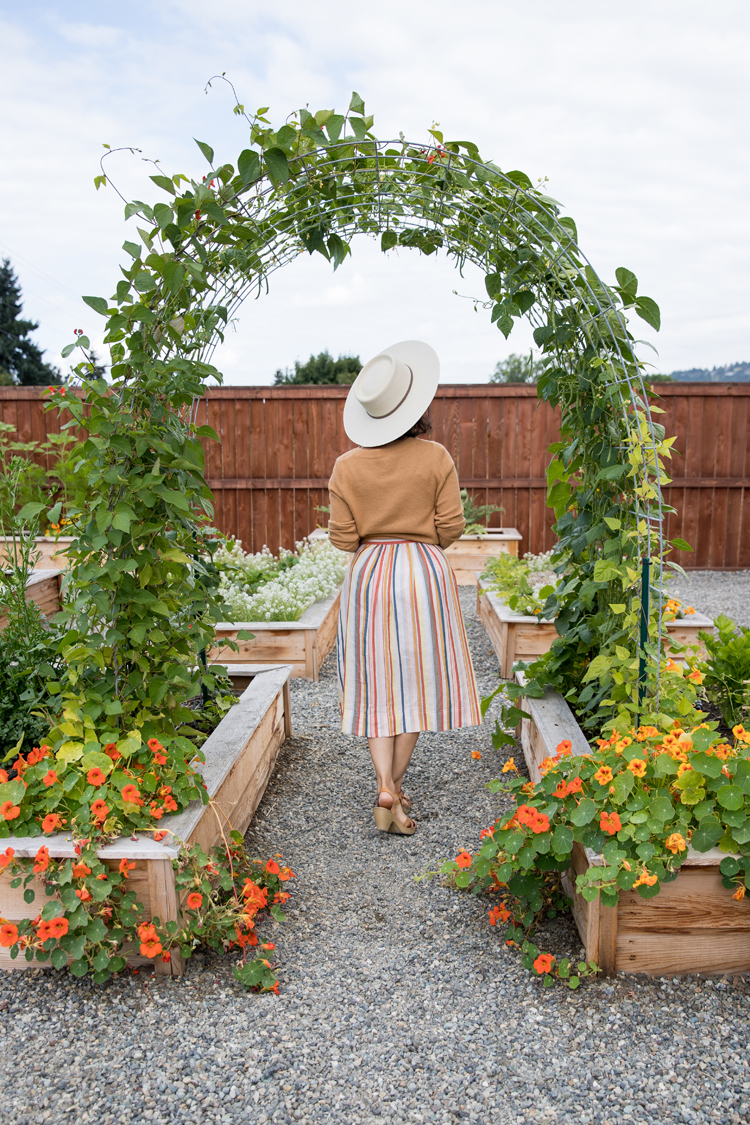 I tend to lean toward neutrals, but the muted tones of this rainbow fabric spoke to me. It also reminds me of all the All Will Be Well rainbows that scattered the internet with kindness back in March. Remember those? So, I made an All Will Be Well skirt, and I am in love it. It definitely passes the "wear only what I love" litmus test. At first I thought it would be kind of silly to sew a skirt when we go pretty much nowhere right now. I went through the wearing sweats all the time phase, and now I'm in the, I just want to wear clothes that make me feel good phase. So a rainbow skirt it is!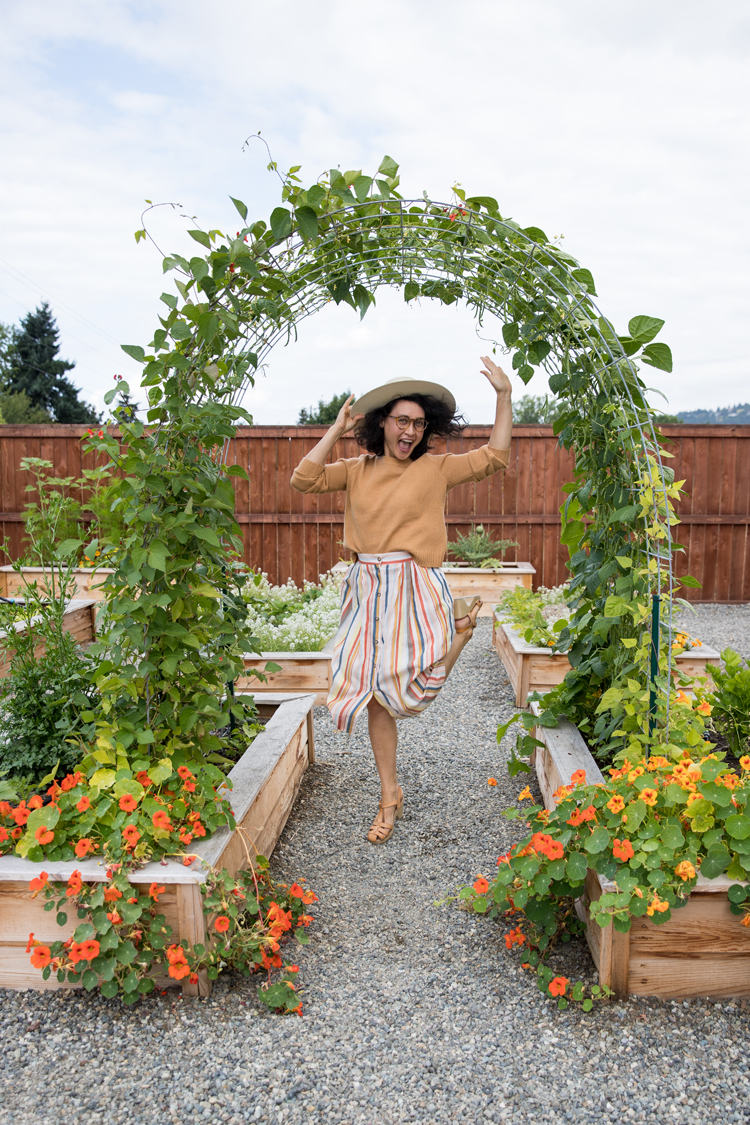 Also…pictures in the garden are probably my new favorite thing.