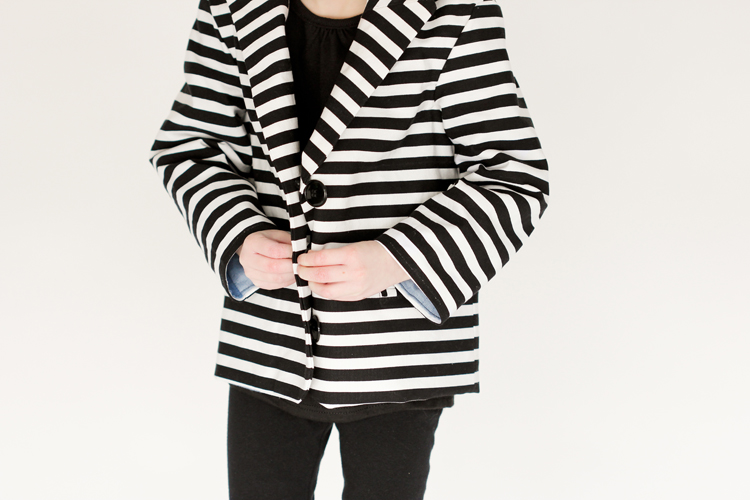 My friends Ari and Kat, the masterminds behind Sew Geeky, are hosting a sewing series to pay homage to the great and late David Bowie.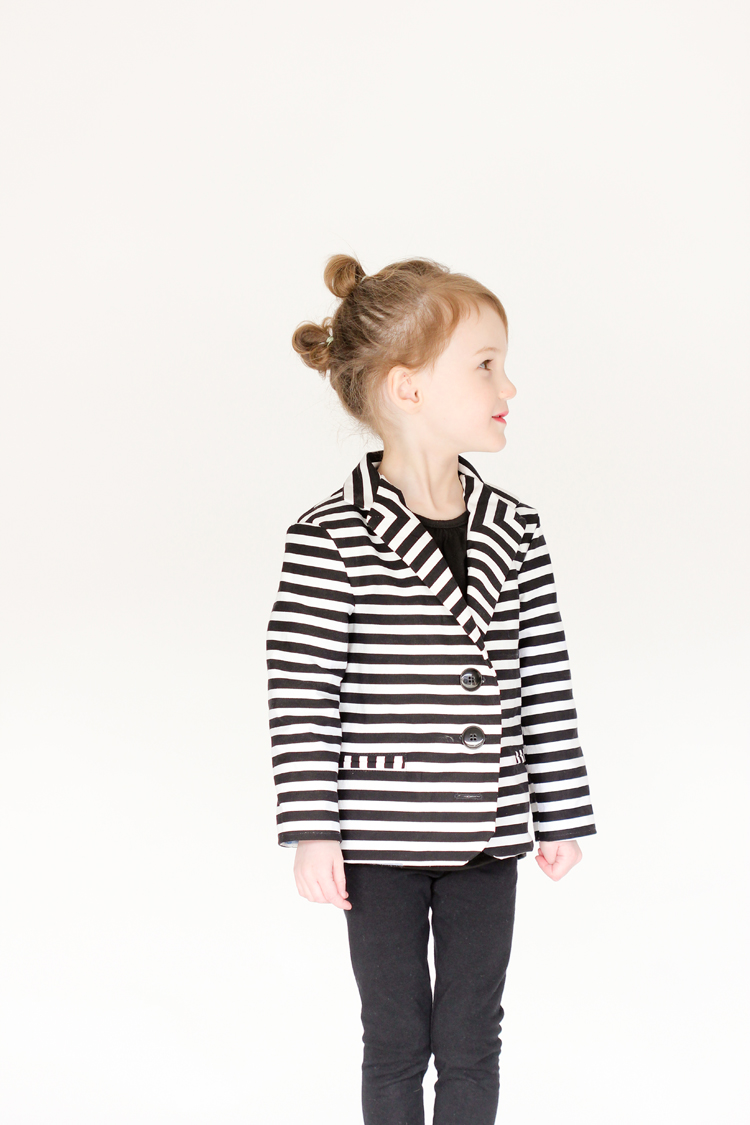 Since Nat was a baby, I've been wanting to make her a blazer. After finding this black and white striped number Bowie wore, I decided now was the perfect time to finally cross that "to do" off my list.
I used the Basic Blazer pattern by Blank Slate Patterns because a. I've used it before for my boys and I know it sews up great, and b. I felt like it gave the structure this blazer needed.
It's been years since I sewed it, so it was kind of fun to go through the familiar steps again.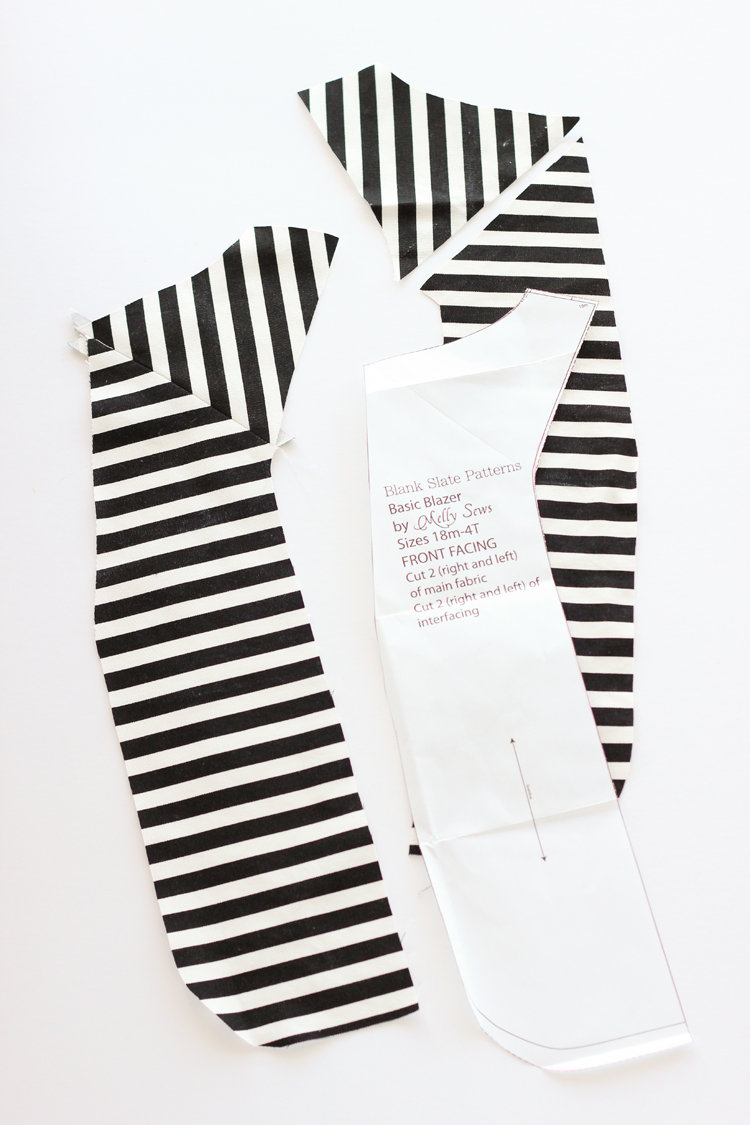 I pieced the lapel together like so, to imitate the detail Bowie had on his lapel.
It's not an exact replica, of course, but my hope was to achieve a likeness.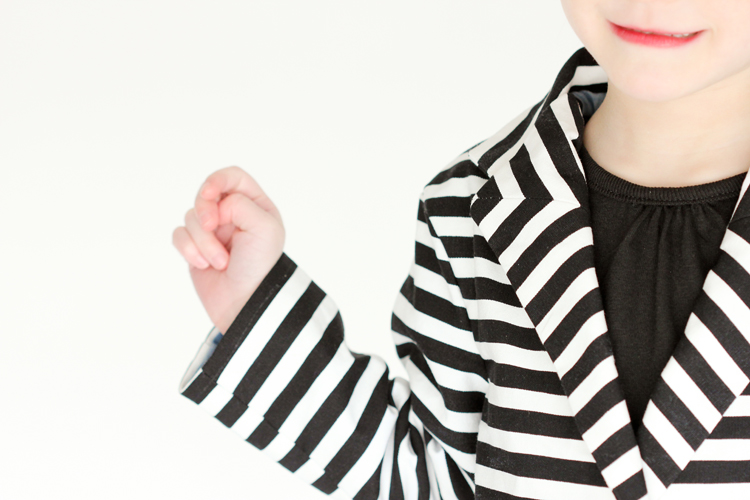 I used a lightweight denim for the lining and a the thinner version of this striped IKEA fabric for the outer fabric, which they very sadly no longer carry (at least not online). It's a nice sturdy, heavyweight material, almost canvas like, so I only had to add interfacing to the welt pockets.
Instead of a label, I decided to add a copper pleather heart as a design detail to the lining. She'll likely be the only one to wear it, so I'm not too concerned about listing the size.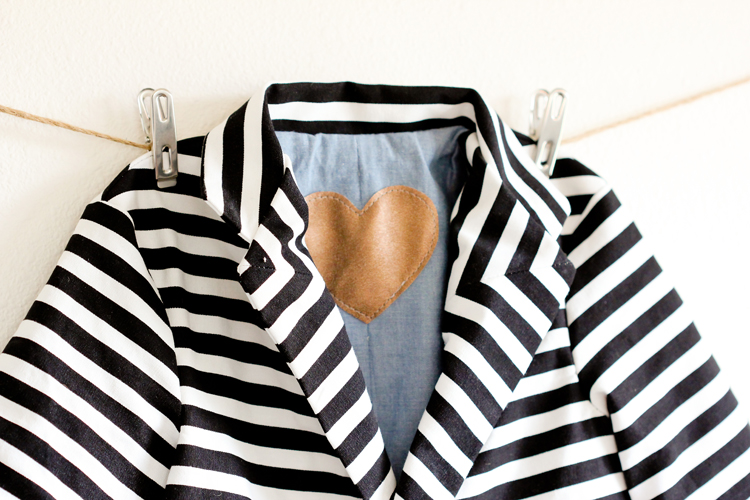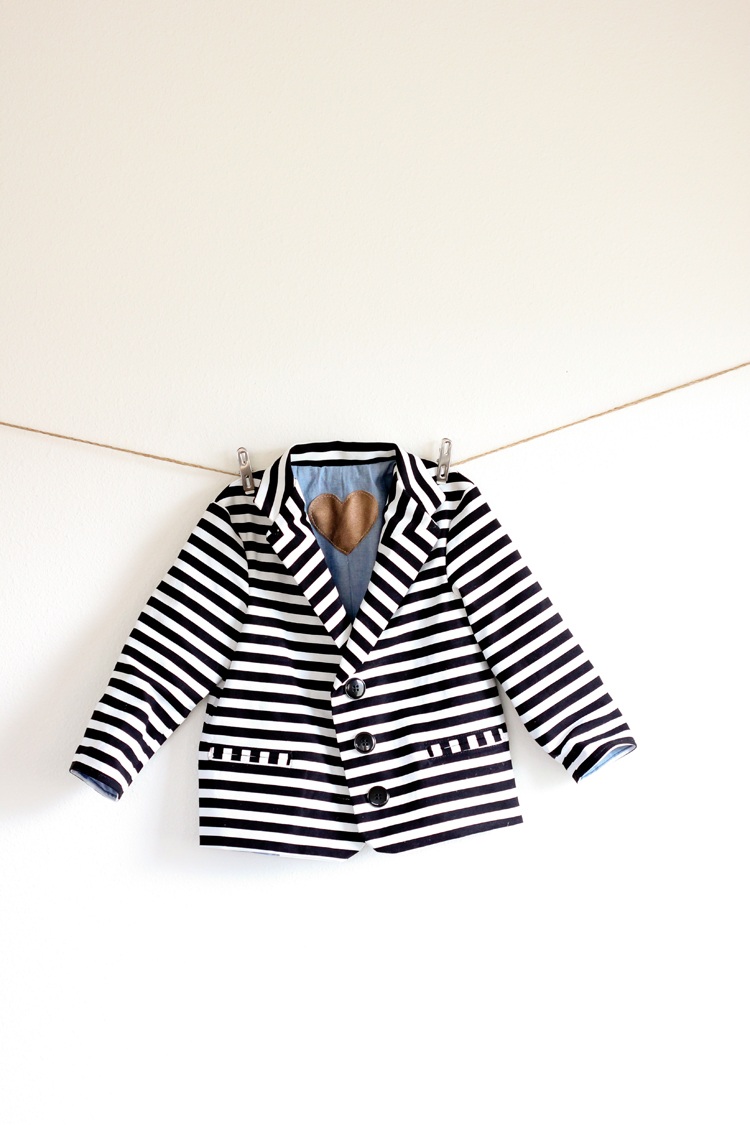 If you're wondering though, it's the 2T size. I simply lengthened the sleeve to 4T. It fits great, with room to spare…
I honestly wanted to make the blazer a little more feminine than it turned out. I added slight shaping to the back, plus a back seam and then I shortened it, but my alterations proved to be too subtle. I thought about adding darts or maybe a ruffle to the back, but…ah well, I love it as is and she does too! I call it her "boyfriend blazer" so it works. 😉
I styled it simply for this photoshoot, but I think it will go great with skirts, shorts, and dresses for spring and hopefully autumn if she doesn't grow too much! She tends to grow tall rather than out, so this might be a cropped blazer before long.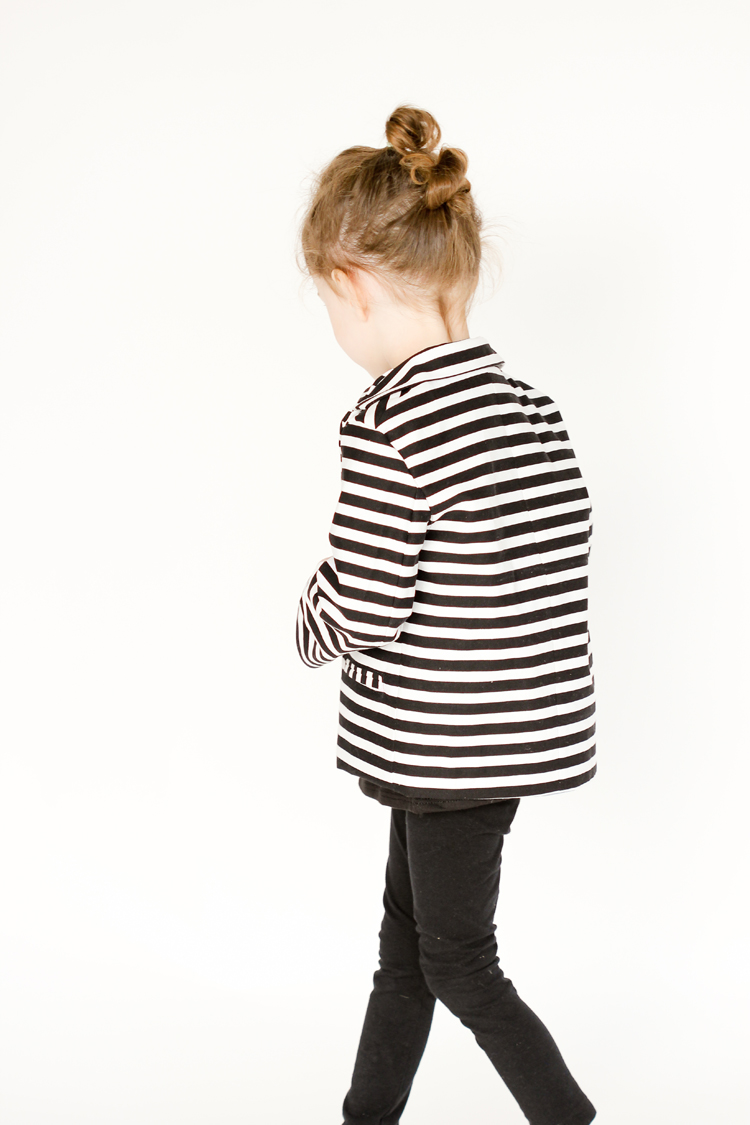 As a child of the 80's, I grew up during a time infused with the genius of David Bowie. I spent my childhood being petrified of him in Labyrinth (ha!) and progressed to appreciating the timeless, boundless quality of his music into adulthood. He will be missed!
For more David Bowie sewing inspiration, check out the Sew Geeky blog!