Most years, I barely eek out new bow ties for the boys in time for Easter. I wanted this year to be different.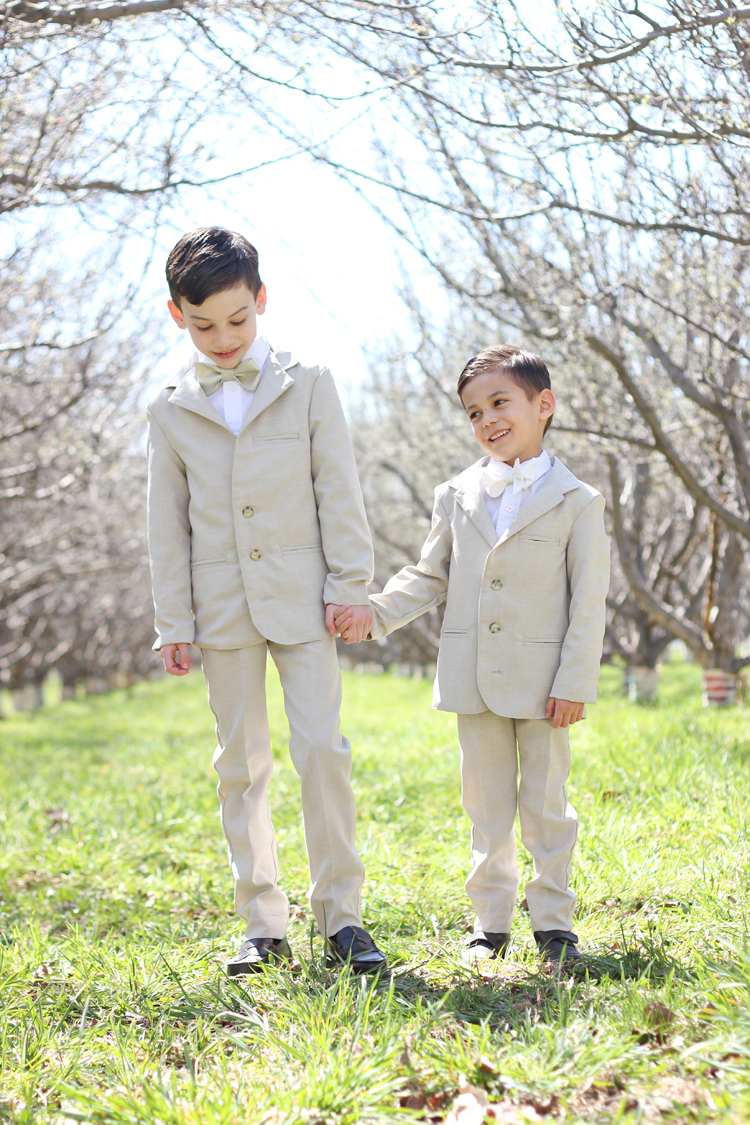 Like all out different. So, I made them some Spring suits!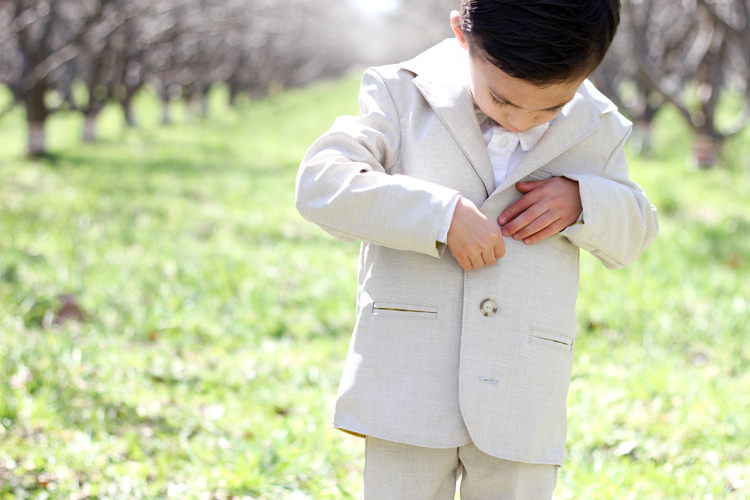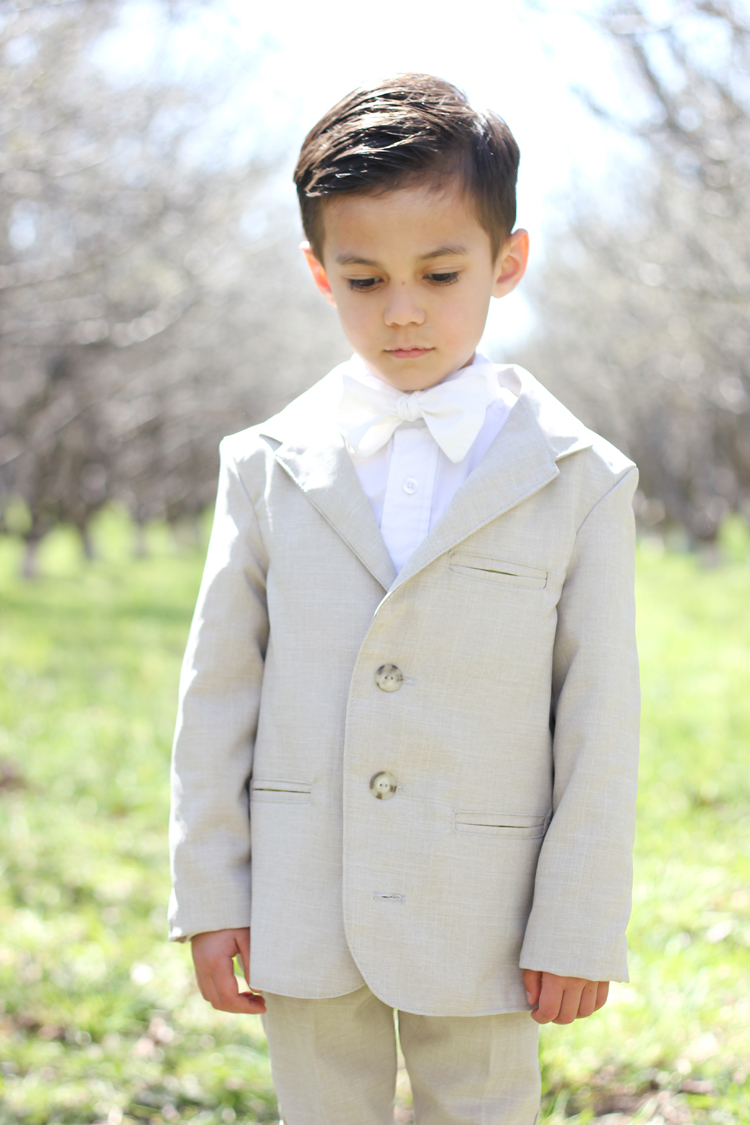 You may remember the gray suits, I made for them over a year ago. Believe it or not, those actually still fit them pretty well since I made them to be grown into. The problem is that they are the only dress clothes that fit them right now. They have held up unbelievable well, but it's nice to have options….which now, they do! 
Just as I did before, I used the Basic Blazer pattern and the Clean Slate Pants pattern from Blank Slate Patterns to create these suits. (scroll to the end for a giveaway from Blank Slate Patterns!)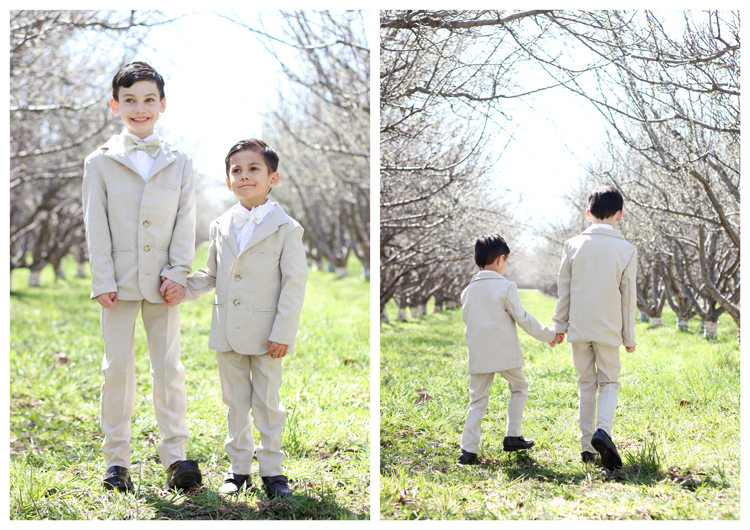 This time I threw in a few changes. Some changes have been an improvement, and some have been a learning experience. 😉
I simply lengthened the pants and jacket patterns I used previously, since my kids run slim and grow up more than out. It made the proportions a little off on Owen's jacket. It seems like he now needs a fourth button or something, but it worked well for Reid.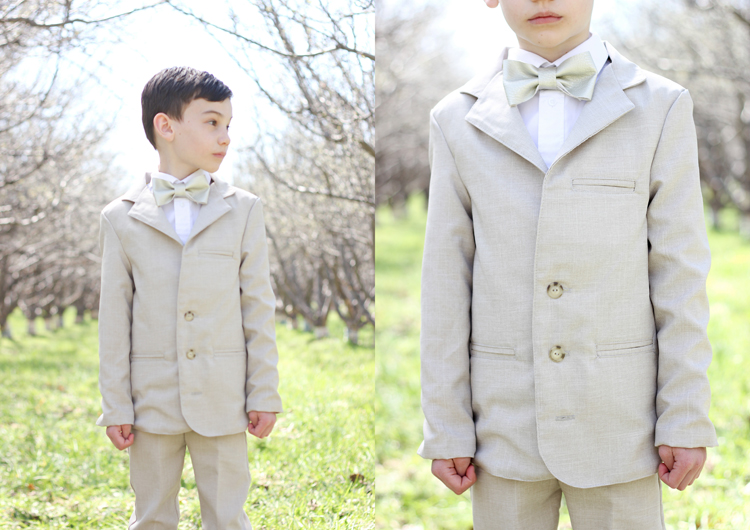 I also added interfacing to the welt pockets and the main fabric lining pieces, which worked out beautifully. Since suiting and apparel lining fabric is so slippery, the interfacing helps give needed structure and crispness to the pockets and the front of the coat.
I decided to top stitch the welt pockets and the perimeter of the jacket to resemble the embroidered stitching you find on a lot of modern suits. It was partly a design decision, but has been great for structural purposes as well.
I slimmed down the pants just slightly because I like the look of slim suits, and I sewed the zip fly option. The pants pattern has a faux zip fly option as well but I highly recommend going for the real zip fly. I actually first learned how to sew a zip fly using the Clean Slate Pants pattern. Melissa (the pattern's designer) is a great teacher! Her method is easy to understand and execute. You feel like such a rock star when you're done. I have probably sewn almost a dozen zip flies and it still never gets old. It's  totally worth it!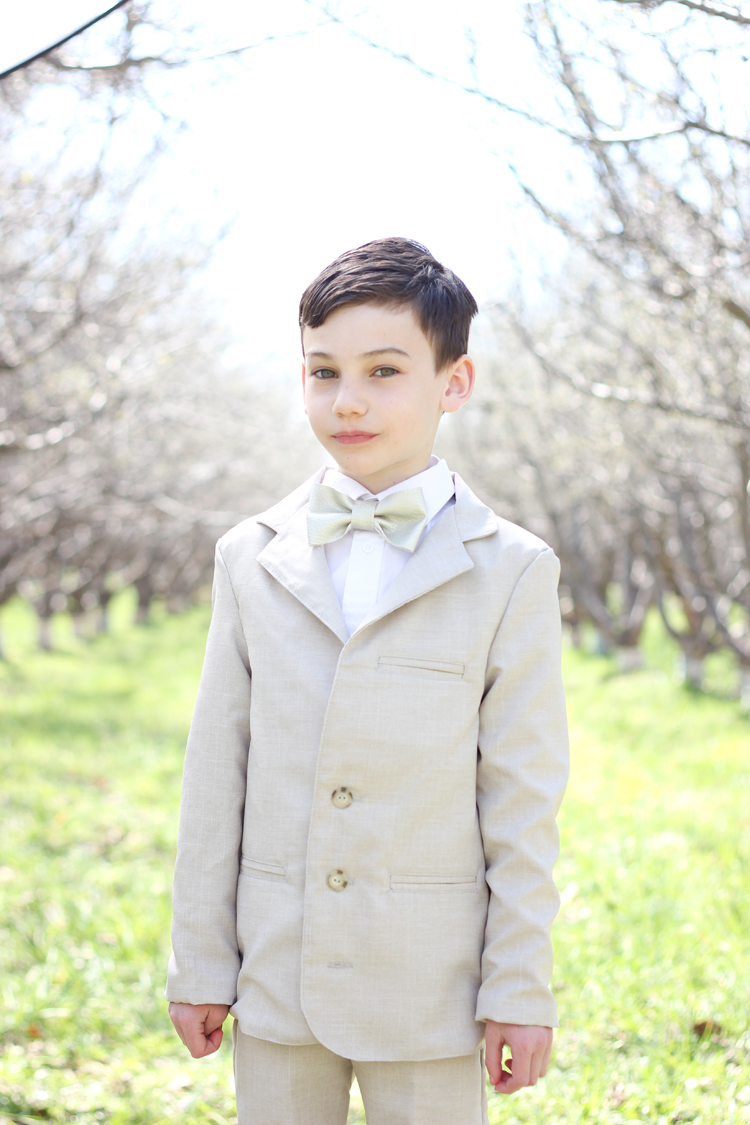 I omitted all the extra sleeve and back pocket buttons I used for the last set of suits because I wanted to try a cleaner look. I admit, I am kind of missing the look of those extra buttons. Next time I guess.
Oh and there are three buttons on the front of the blazer but I heard that it was in style right now to just button the first two? Personally, I think it just looks like they are missing a button, but women have fashion trends men down't understand either…so I'm just going with the flow on that one. 😉
The chartreuse lining is my favorite part. It makes the suit serious on the outside with a party on the inside! 
I added a welt pocket to the left breast of the coat, and to the inside lining to mimic the look of a real suit.
I haven't made new bow ties this year yet (although I still plan to!), so I pulled these old ones out.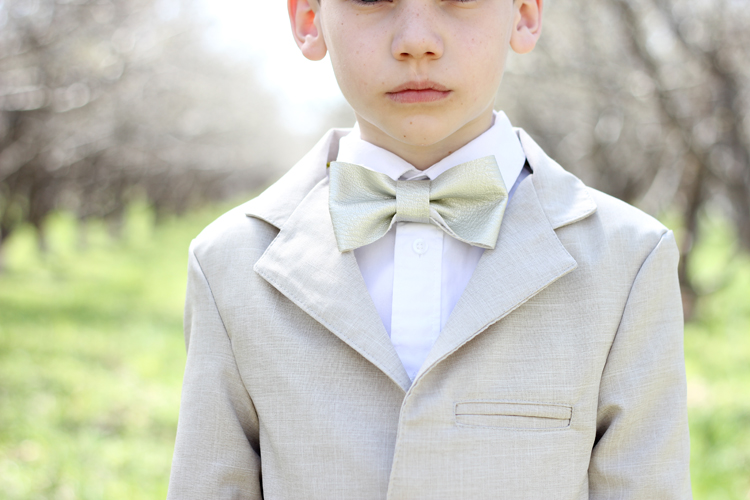 Go HERE for the leather bow tie tutorial.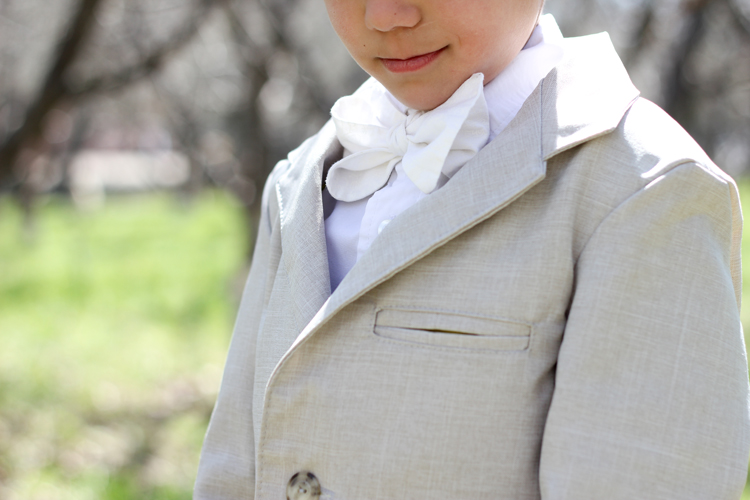 Go HERE for the tie on bow tie tutorial.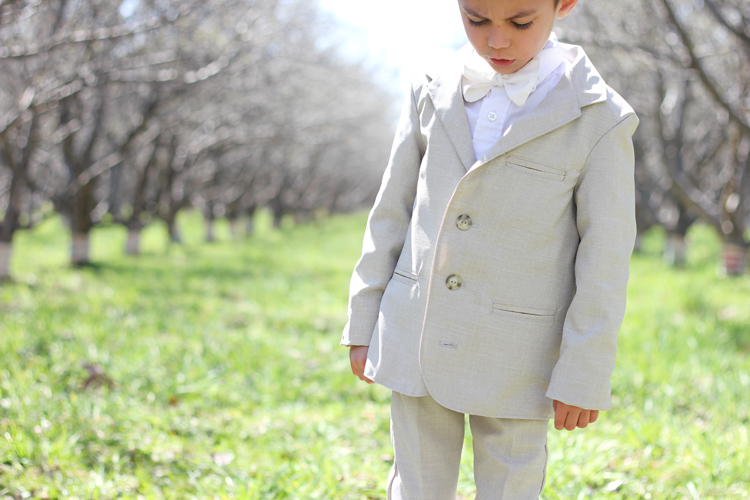 Fabric sources: suiting fabric and notions  – Jo-Ann, lining fabric – $1 Walmart fabric section. 
Because I'm kind of a sucker for blazers I decided to make another one.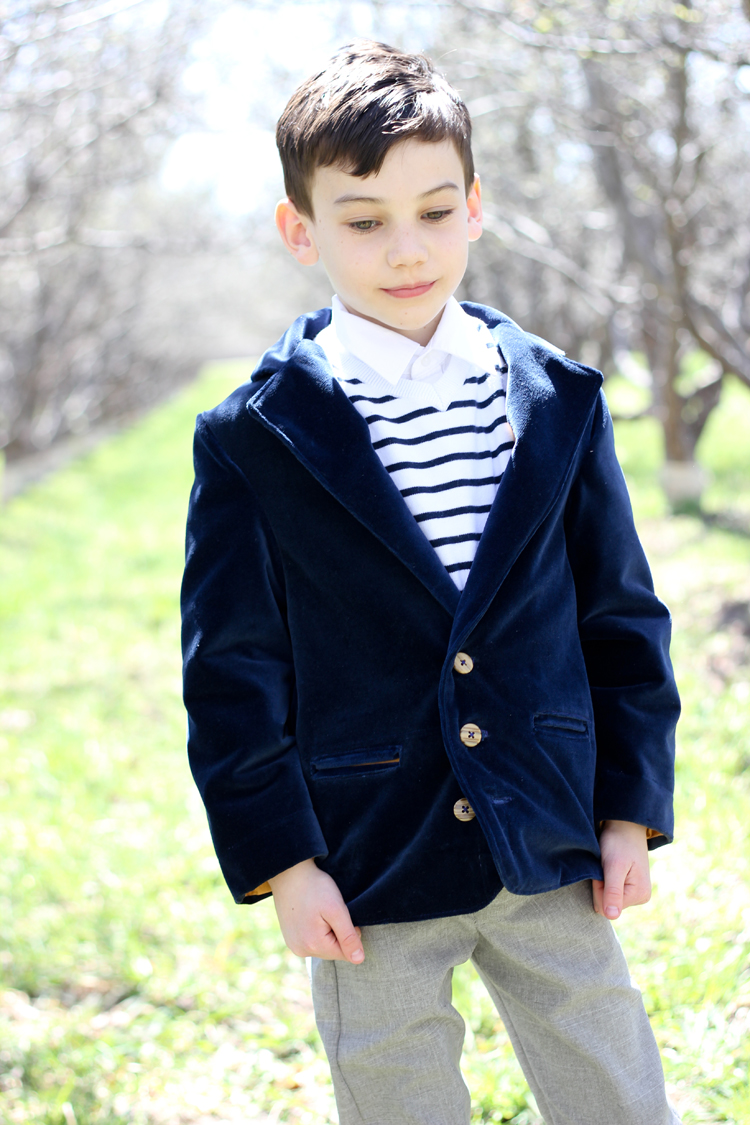 I had been hoarding a beautiful blue velvet drape in my fabric stash that I had been wanting to use for awhile.
I didn't lengthen it this time, so the buttons are proportional again. Yay! 🙂 I love navy and gray together, so I paired this coat with the gray pants from the other suit set I've been mentioning.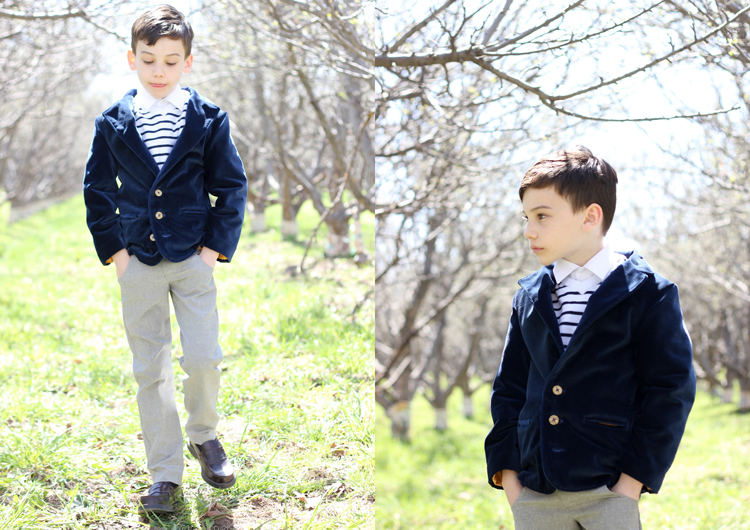 It's a bit warmer than his suit coat. I am kind of hoping it will still fit this Fall, but if it doesn't I take peace in knowing Reid will grow into it.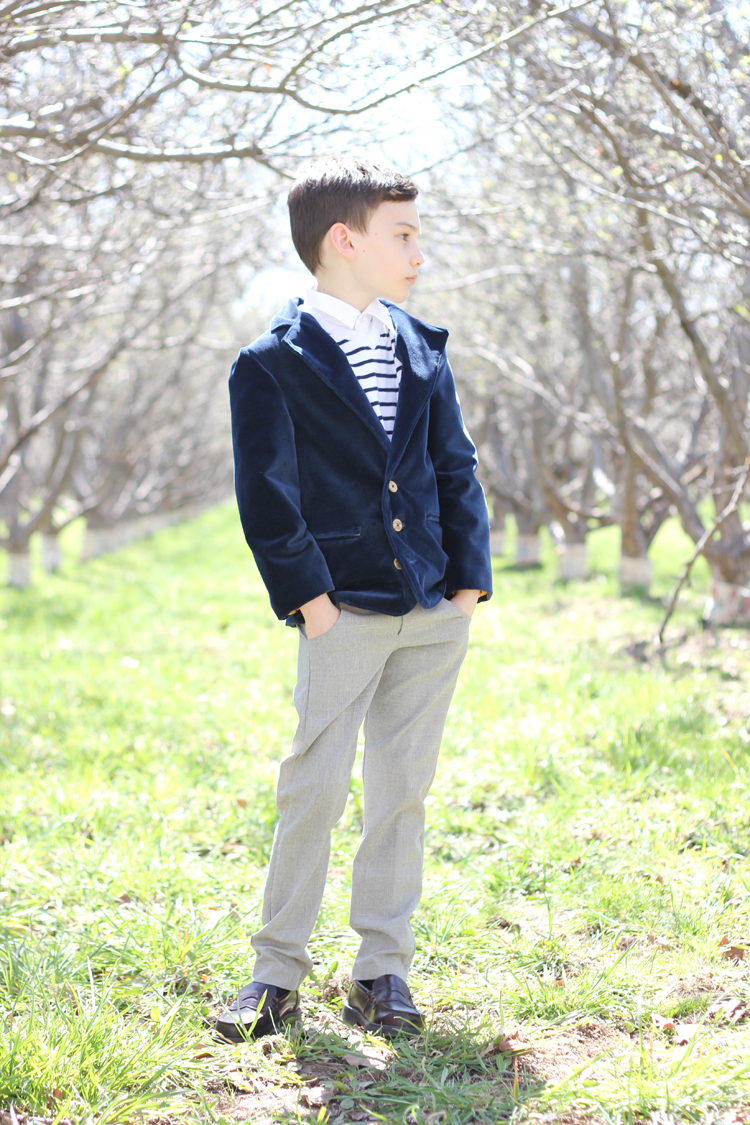 In the mean time, I think Owen looks like such a stud in it.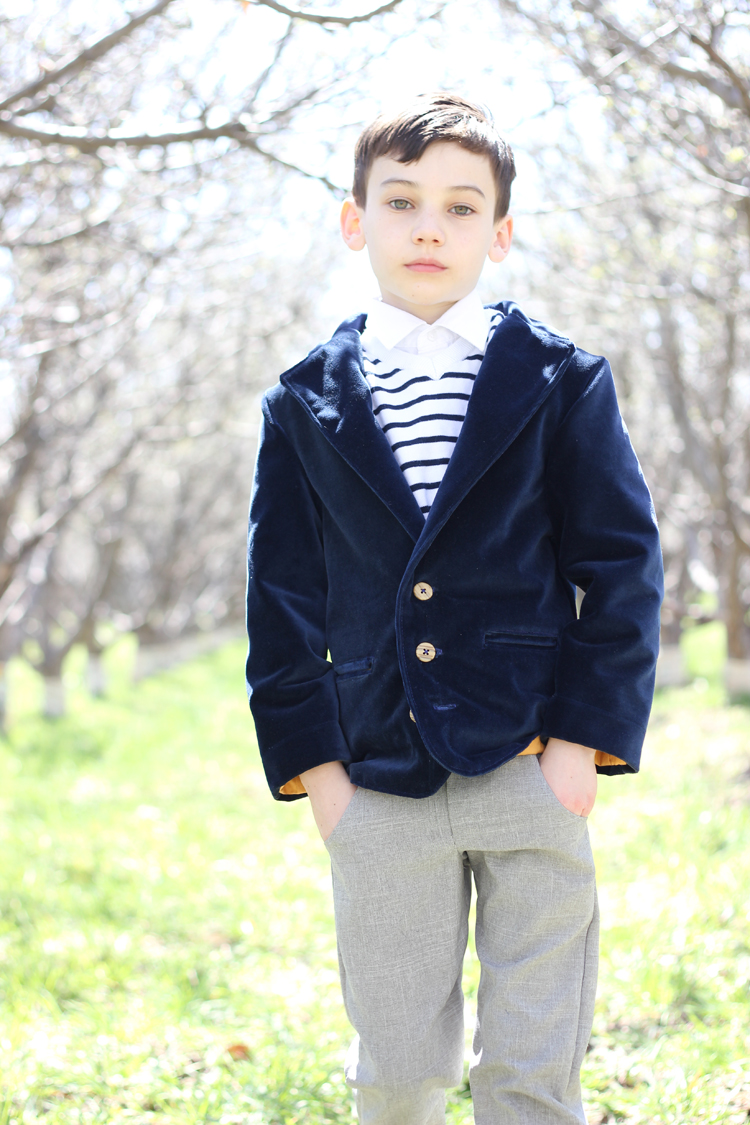 He's already got the smolder down. 😉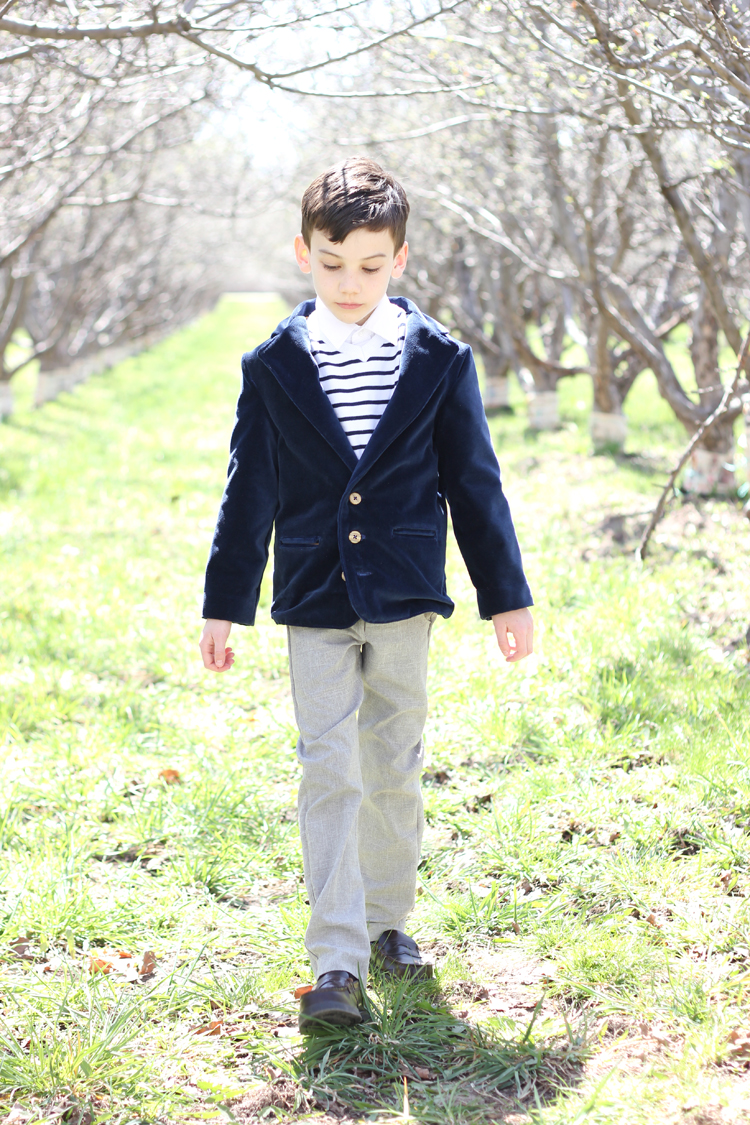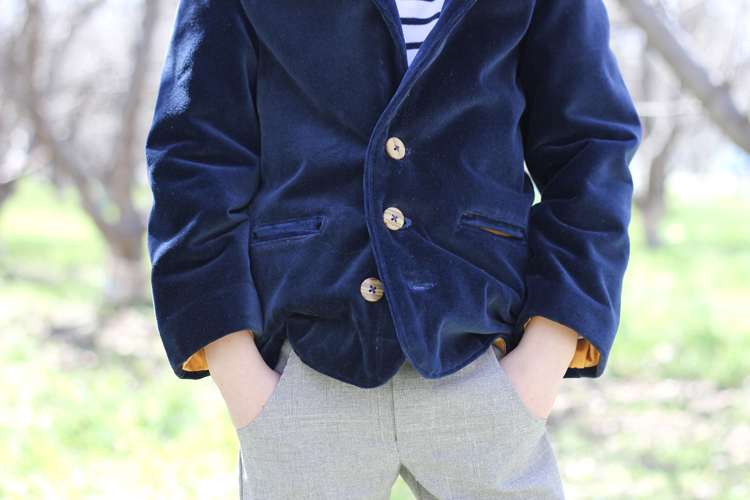 The lining which you can kind of see peeking through is a butterscotch Kona cotton from The Ribbon Retreat. I got it on clearance but you can find similar quality and a variety of colors in the Bella solids section.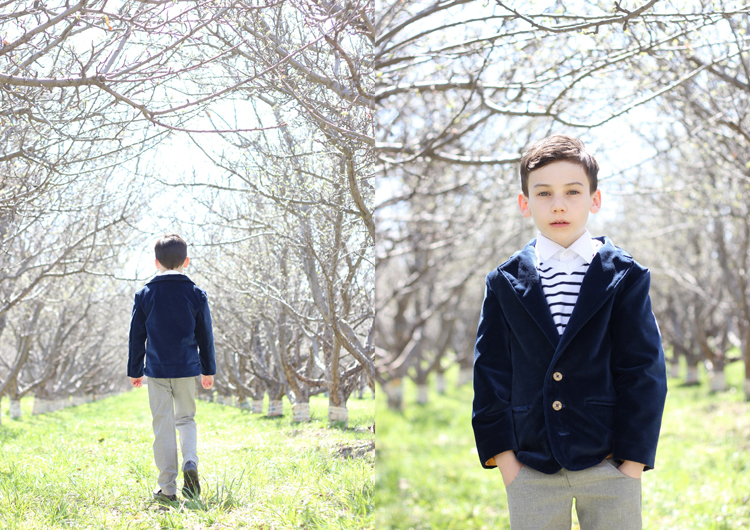 Oh and hey, did you know that Melissa, designer of Blank Slate Patterns, also has an awesome blog called Melly Sews? This week, she is doing a sew along for her other blazer pattern, The Berkshire Blazer. It's a super hip looking blazer with elbow patches and a shawl collar. So dapper!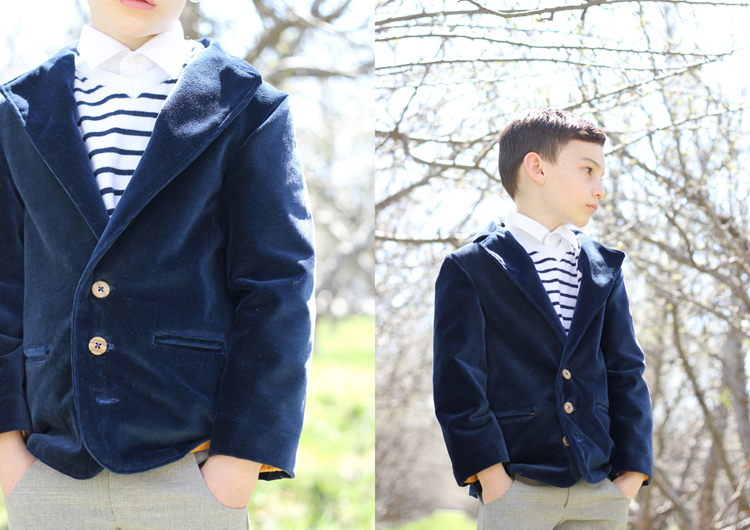 Okay guys…you ready for the giveaway?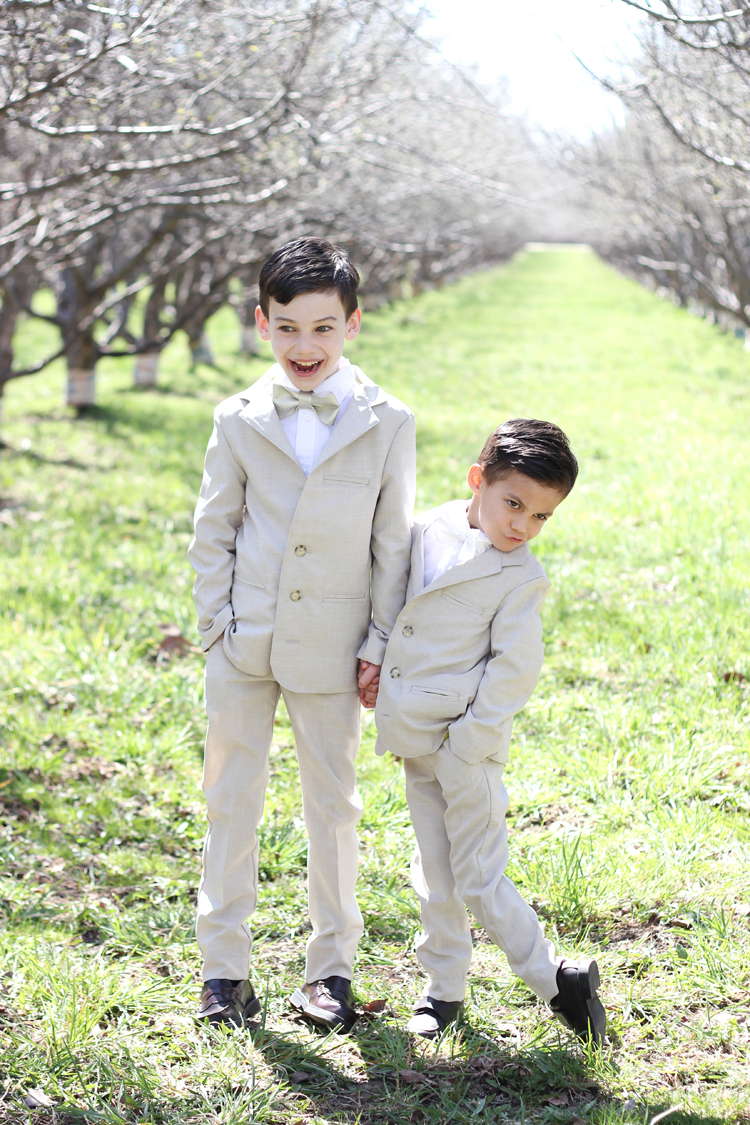 Thought so. 🙂

Blank Slate Patterns is giving away three "suit" pattern sets!
That means THREE winners will receive one copy of the Basic Blazer pattern and one copy of the Clean Slate Pants pattern. 
Yay for a boy pattern giveaway! Right?!
Simply enter in the rafflecopter widget below.
a Rafflecopter giveaway

This giveaway will run until Sunday, April 13, 2014 at midnight EST and is open to all readers. The winner will be notified by email and announced on Facebook.
Good luck!