I am so excited to kick off my spring sewing giveaway extravaganza  with two of the three dresses I made during my sewing marathon last week!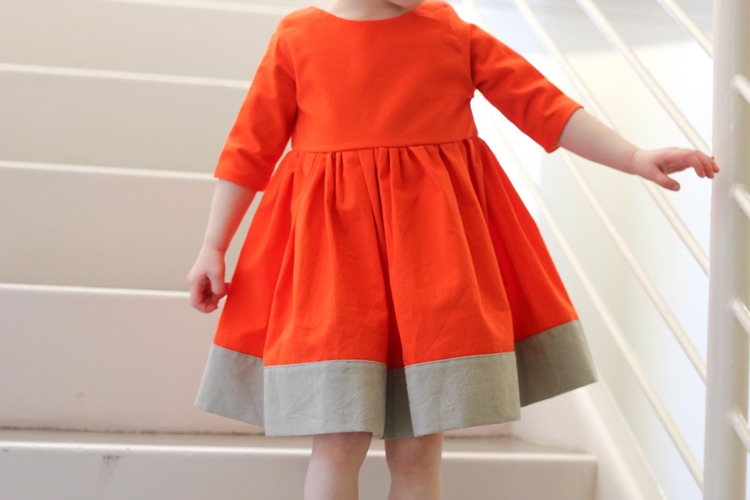 One is sleek and modern…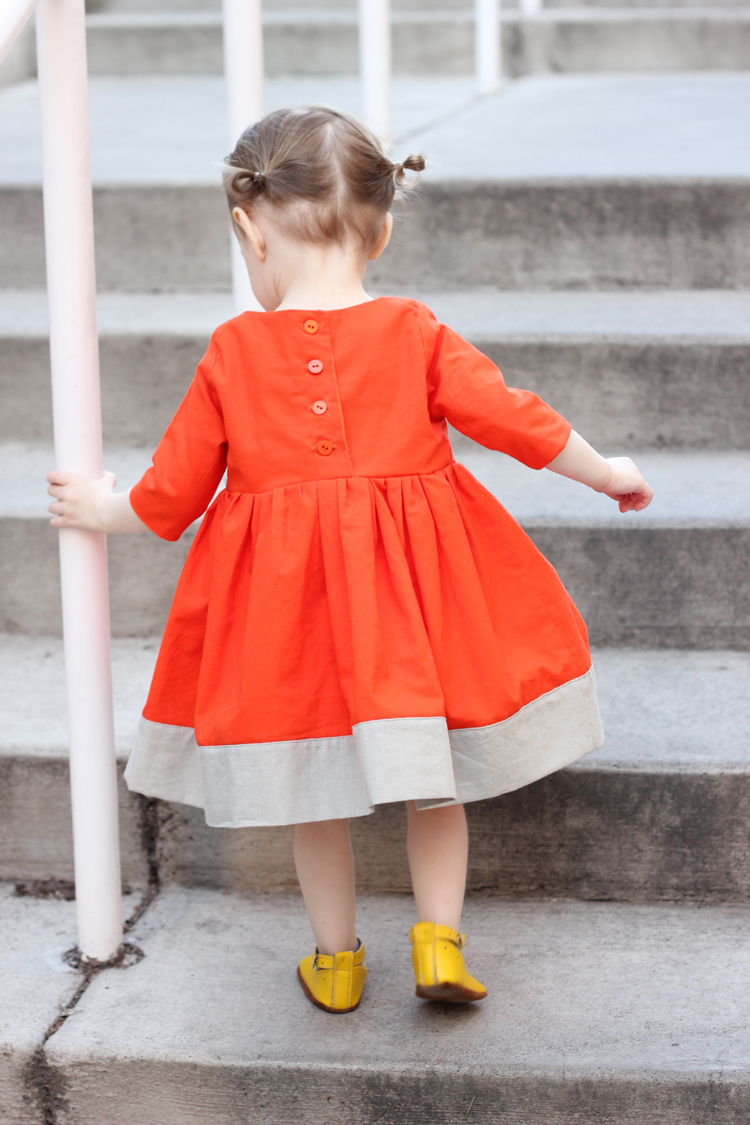 And the other is flowery sweet.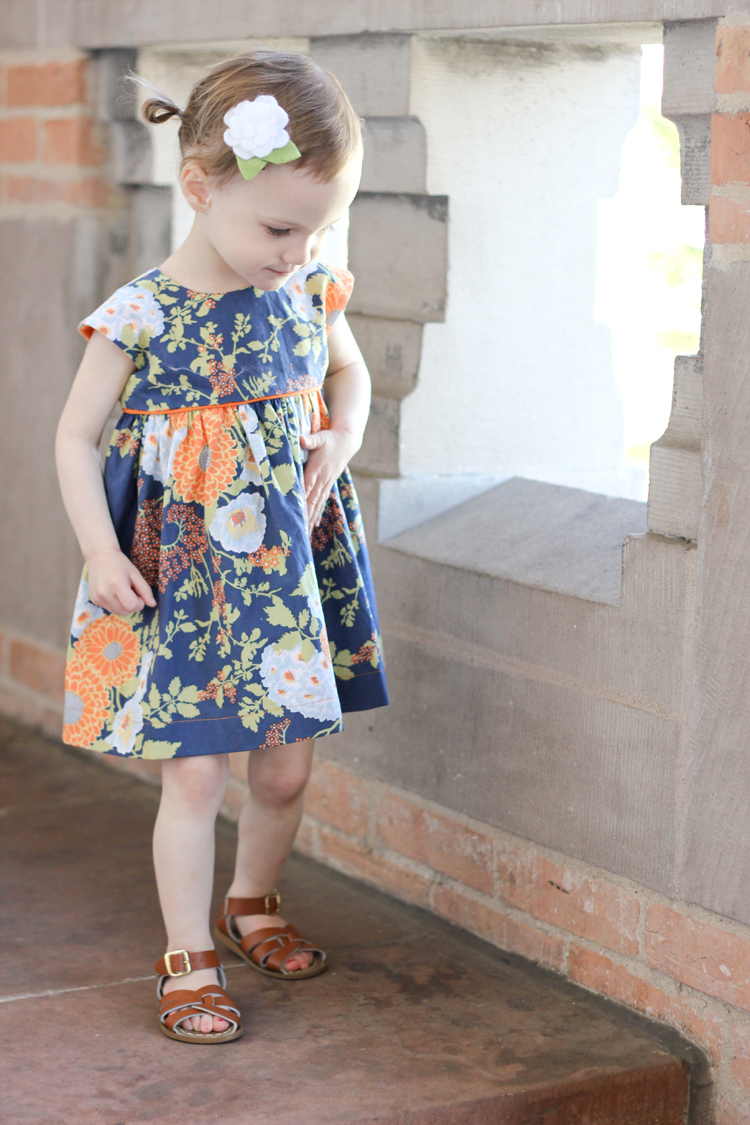 Both  have an orange theme and both are made from fabrics from the Ribbon Retreat!
(Enter the Ribbon Retreat Giveaway at the very end of this post. )
Let's start with this sweet floral number I made from this Asparagus Bouquet fabric designed by Joel Dewberry for Free Spirit Fabrics found HERE.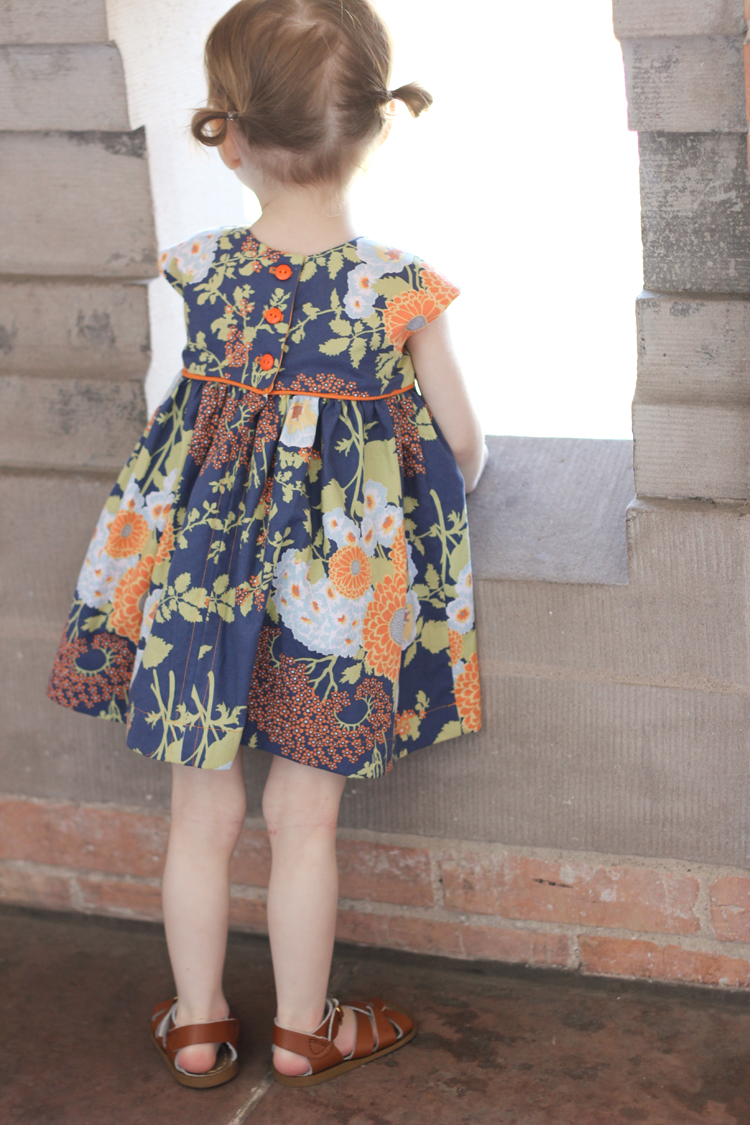 I used one of my favorite dress patterns, the Geranium Dress Pattern by Rae Hoekstra.
As you can see, Natalie is a petite little thing, so I sewed up the 12-18 month size. I thought I had added extra length…but maybe not enough. I guess I underestimated just how tall she has grown lately…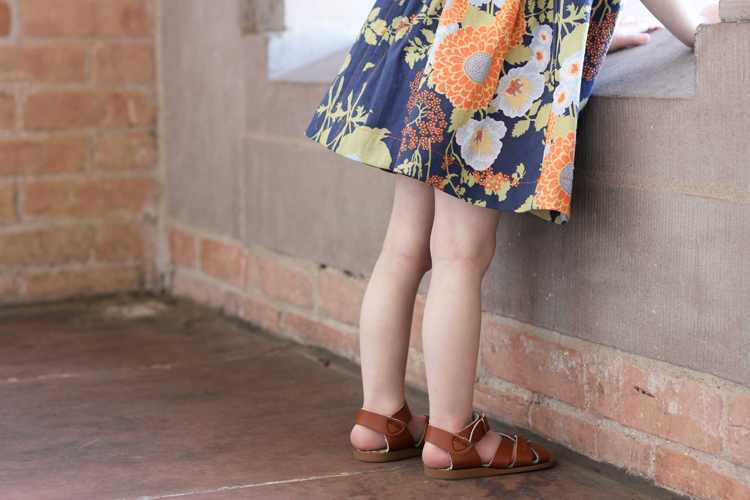 So, I'll be letting that hem down very soon. 😉
I love how the Geranium has a built in cap sleeve bodice option. It is so simple to sew and seems super comfortable to wear.
I added some piping to the bottom of the bodice this time. I was being impatient and tried attaching the lining to the main bodice by machine. I didn't want any stitching showing, so I stitched in the ditch (sewed in the seam line). It didn't work as perfectly as I had hoped. It's not bad and was quick, but I still wish I had just hand tacked the lining in.
I know I am being nit picky, because all in all I'm still pleased with it.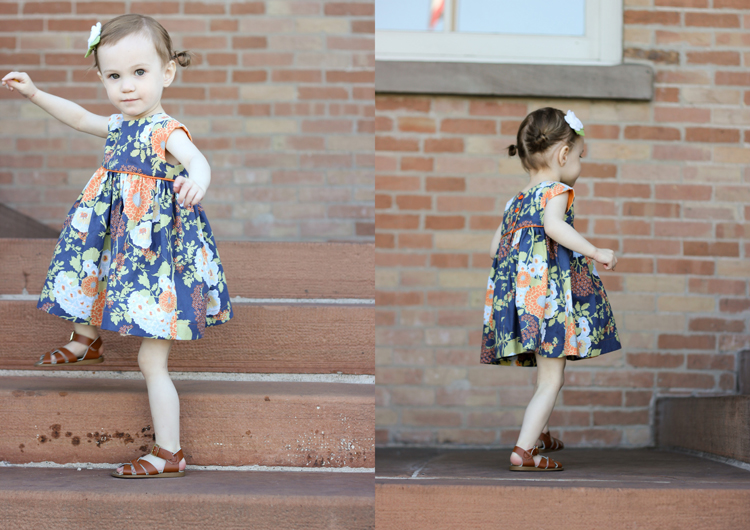 I love the vintage vibe the fabric imparts to this dress.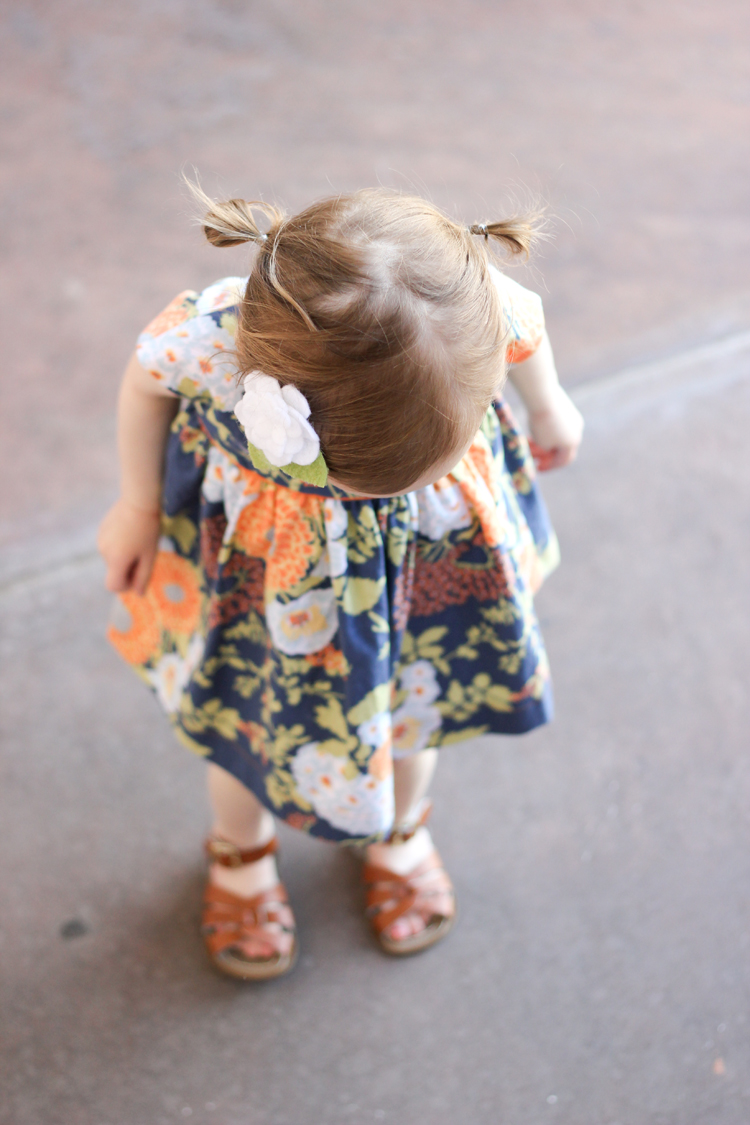 For this felt flower clip, go HERE (scroll to the middle of the tutorial for this specific flower).
I know I called this a Spring dress, but looking at these pictures totally has me thinking summer now! 🙂 Don't you think?
Maybe a 3 quarter sleeve will seem more Spring- like with this next dress: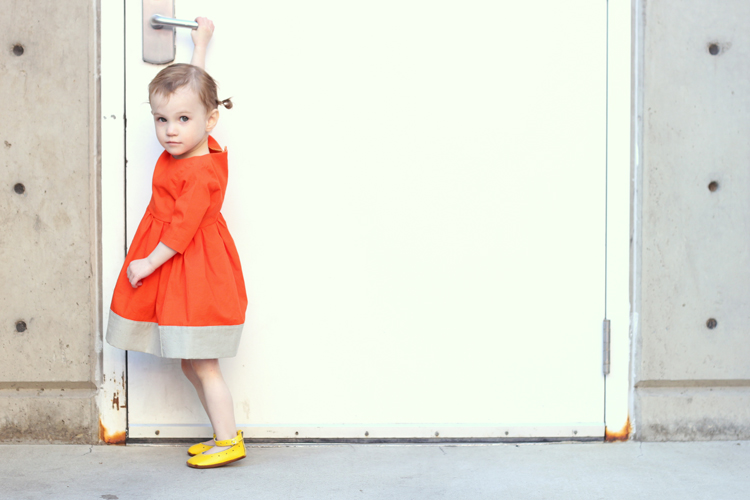 It has a totally different, more modern feel, and is made entirely from solid colored fabrics.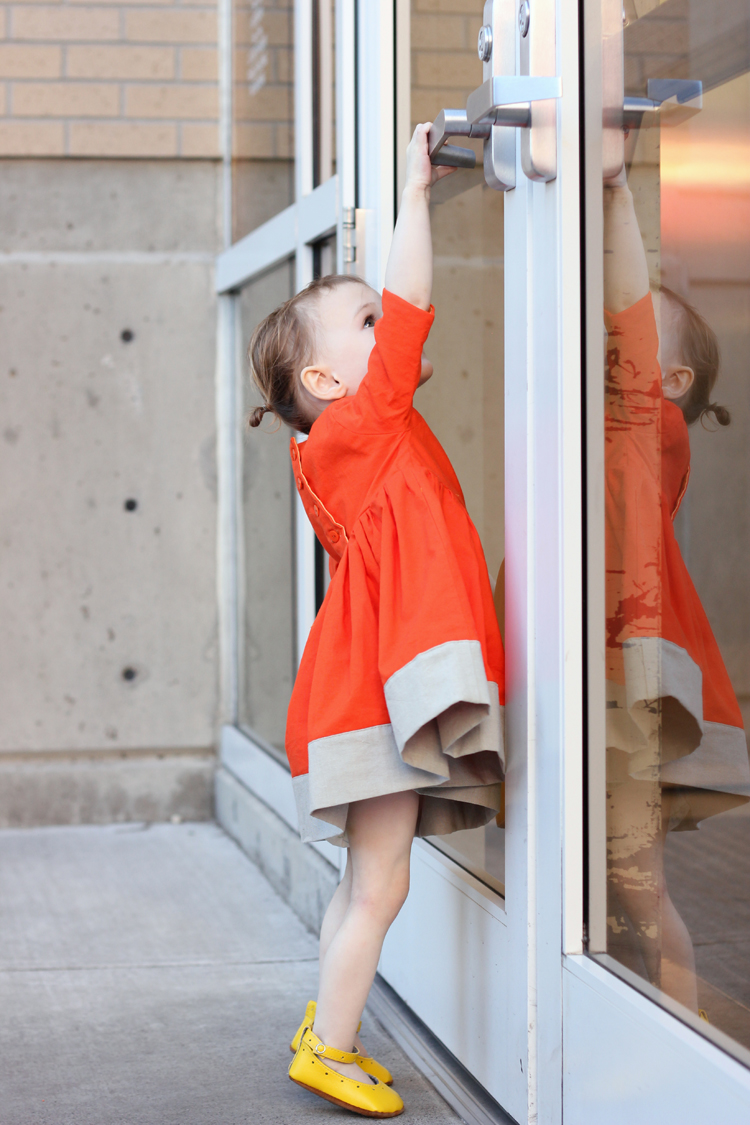 As I made this dress, I kept trying to think of some embellishments to add, but in the end, I decided on clean lines and complete simplicity. I am not one to embellish heavily anyway, but I am really happy that I exercised restraint in not adding any extras to this dress.
I used the prettiest Mango solid from the Bella solids collection for the outer fabric, the Amelia Apricot solid for the lining, and a gray chambray from LiMa Sews for the contrasting hem.
I also ordered some Kona cotton from Ribbon Retreat for another project, which naturally I thought would be a higher quality than these solids. I honestly could hardly tell a difference in thickness and quality between the kona cotton and the basic solids. I was super impressed and will definitely be ordering more solids from them in the future.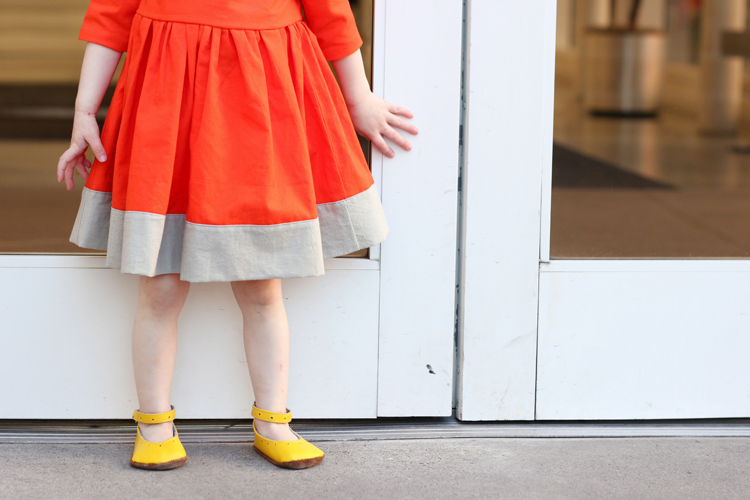 I used the Five and Ten Designs dress e-book pattern. This is the basic dress with the 3/4 sleeve, and a contrasting hem added to the skirt. Super simple.
As I mentioned earlier, Natalie is slender, so I am still using the 12 month size bodice for her. The bodice runs pretty true to size though.  Just make sure to check the size chart and always round up if your child is in between sizes.
The shoes are made from my own Natty Janes Baby Shoe Pattern, found HERE.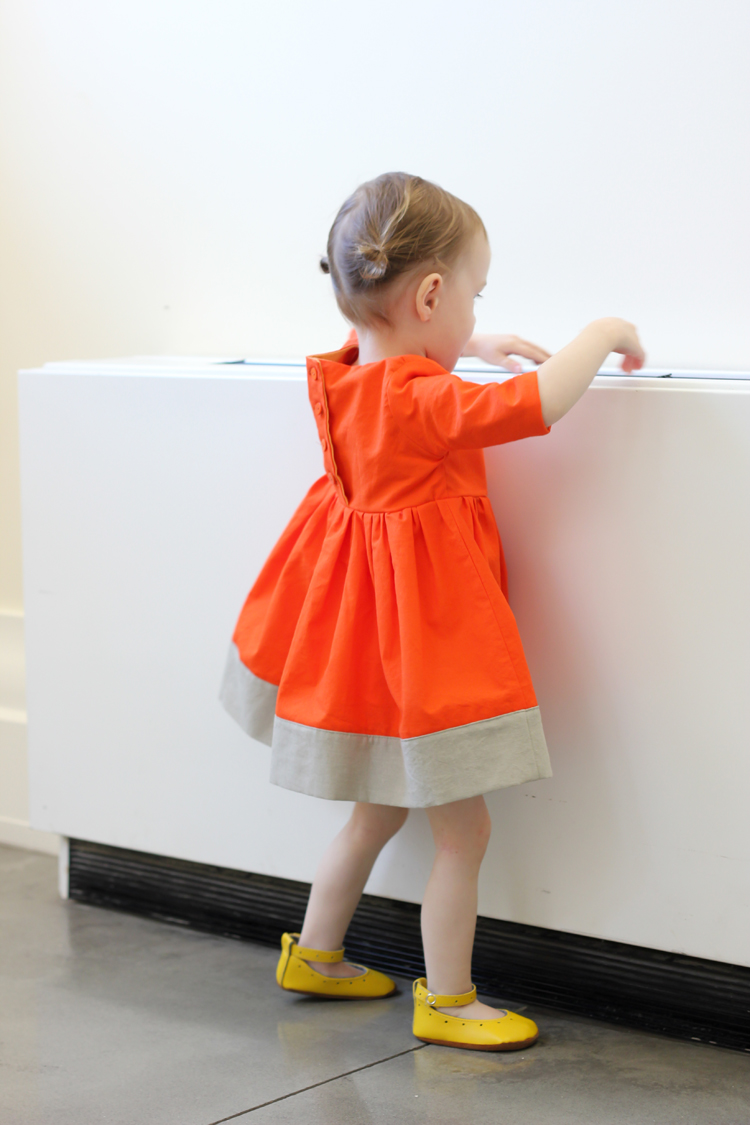 I know that I am one of the authors of the Five and Ten Designs e-book, but in my biased opinion 😉 I totally love this pattern. You can see other versions I have made of this dress here, here, here, and here… Those posts talk more about the free sleeve pattern download in more detail. .. And the original cap sleeve/sleeveless versions here and here. (later this week I will be doing a giveaway for the e-book as well!)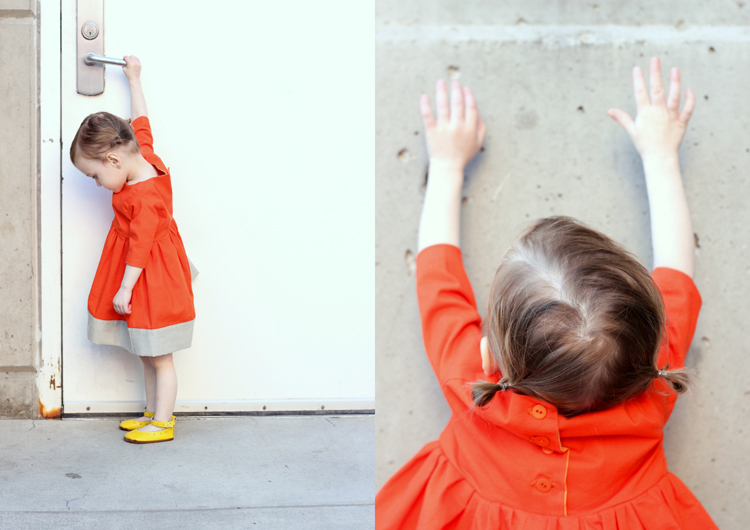 Okay, I'll stop leaving you in suspense. Let's get to the fabric giveaway!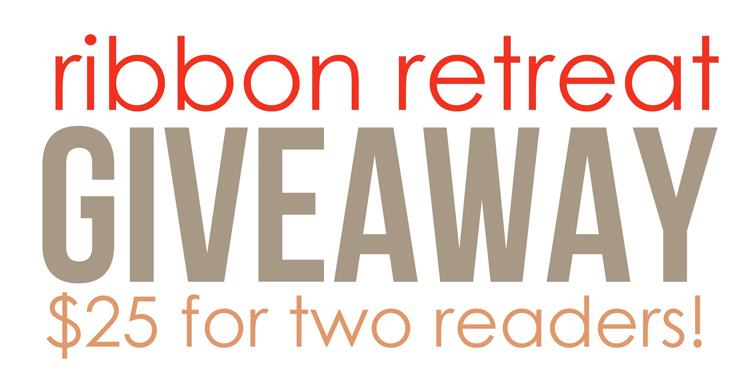 Ribbon Retreat is being super generous and is giving away $25 to TWO winners.
Simply enter in the rafflecopter widget below.
This giveaway will run until Sunday, April 13, 2014 at midnight EST and is open to all readers.  The winner will be notified by email and announced on Facebook.
Good luck!