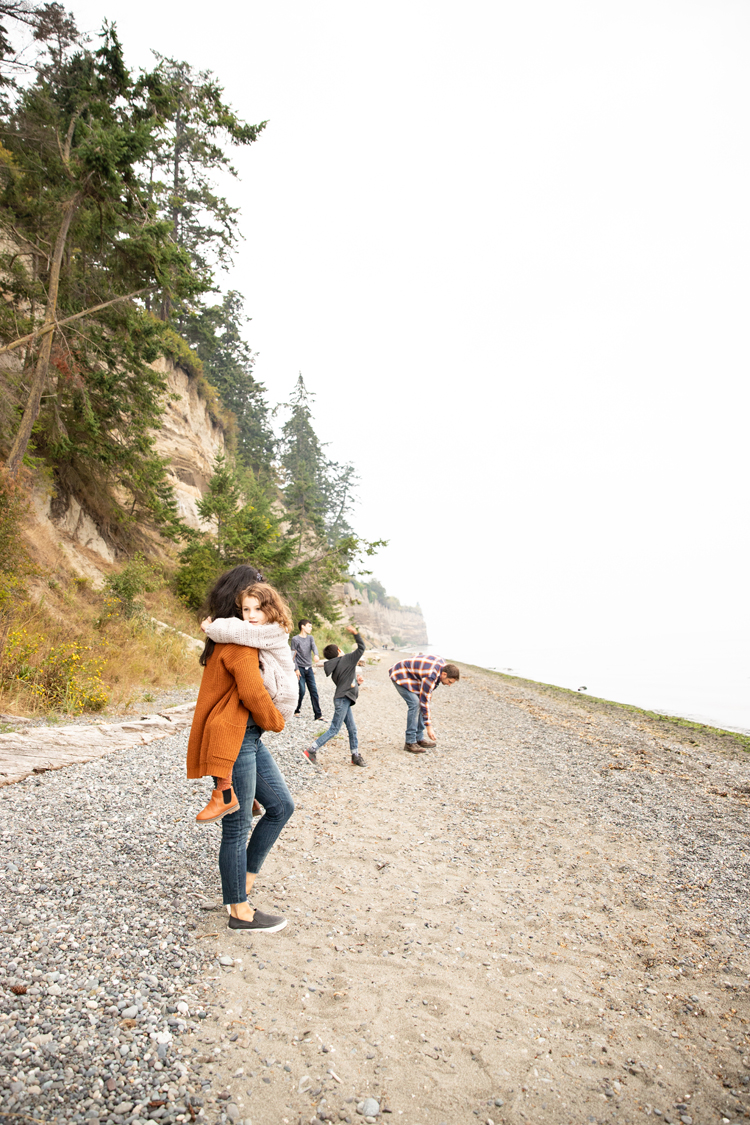 With the kids going back to school next week, we've been trying to get in as much beach time as possible.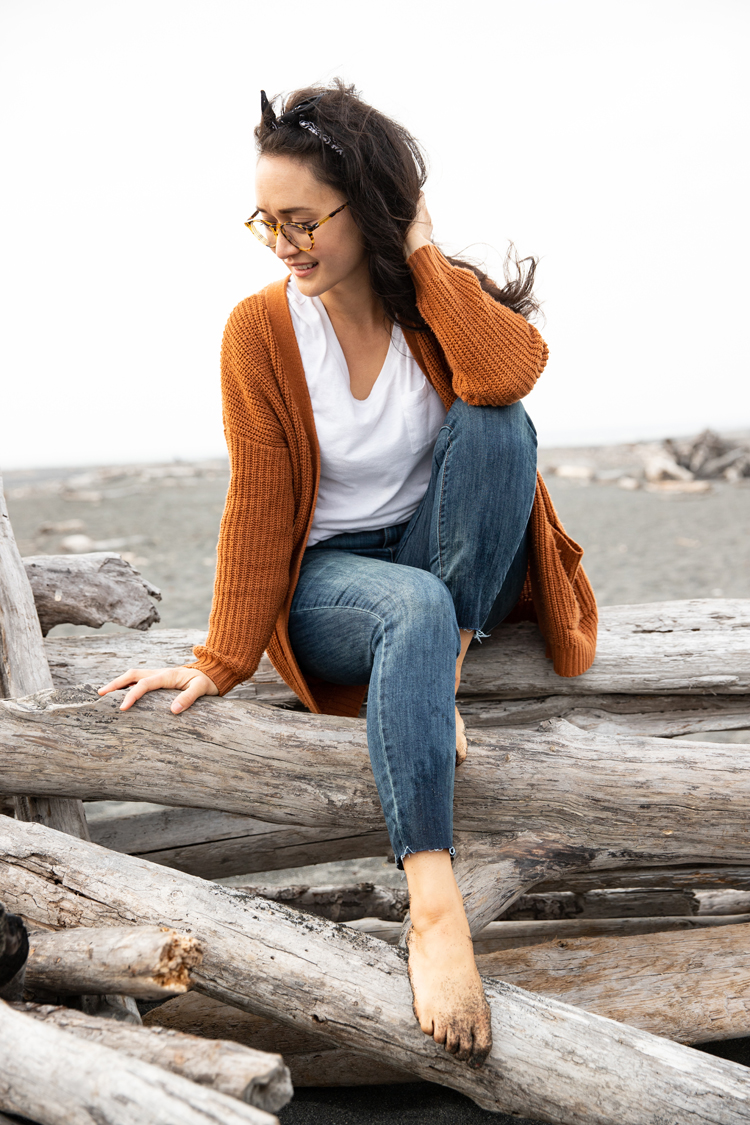 And with the need to bundle up in sweaters means there is no denying that's almost Fall!
While I hate to say good bye to the most glorious time of year, a new back to school wardrobe sure does make the send off a bit easier.
This time, my husband and I got in on the back to school wardrobe action. Signature by Levi Strauss & Co. sent over some new denim for me, my husband, and my oldest son…who is going into 8th grade! Whaaat? My denial game is strong right now. I mean…I remember being in 8th grade myself not that long ago. I guess 20+ years flies by when you're adulting.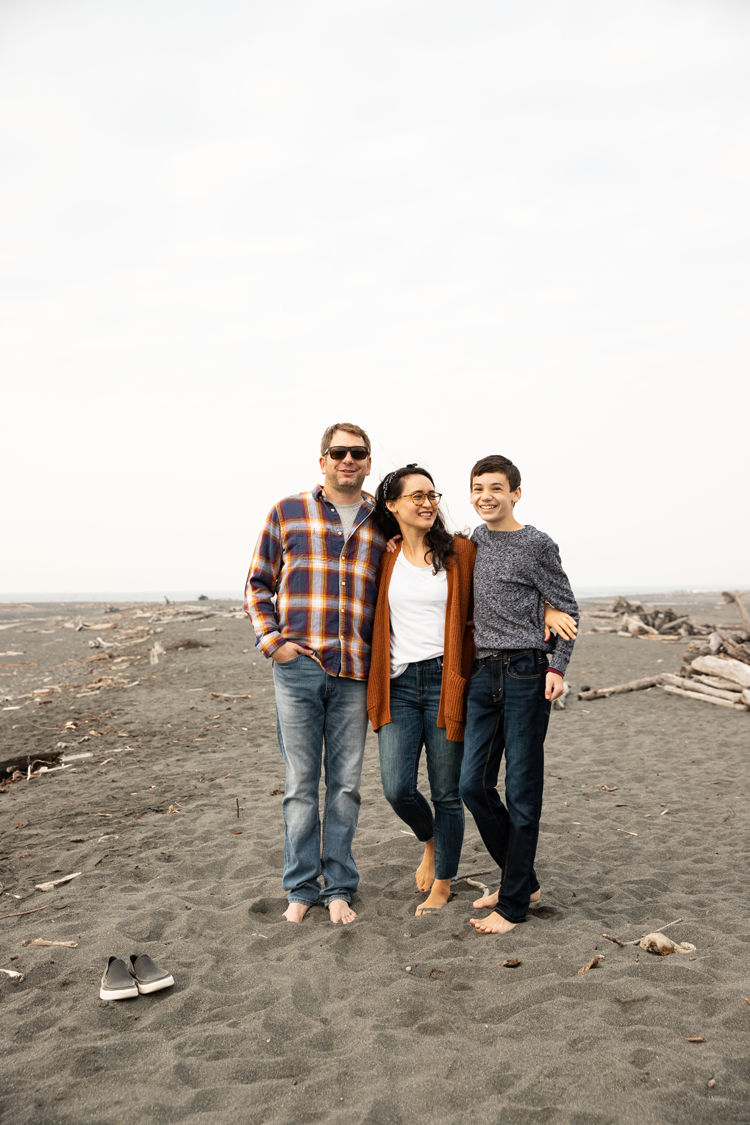 How about we also not talk about how he's (slightly!) taller than me now too. M'kay?
Having worked with Signature for over a year now, I genuinely appreciate how well they balance fit, comfort, quality, and affordability.
These High Rise Ankle Skinny Cut Off Jeans are probably my new favorite pair in my closet. No exaggeration. I feel like I have to hold back my gushing because it will seem disingenuous. The cut off hem is perfect for a short girl like me, they are ca-razy comfortable, and they are under $23 (!). They are definitely going to be in heavy rotation for my mom-i-form this fall.
Both my husband and son run long, and lean in the leg department, so the Mens Slim Fit Jeans and the Boys Skinny Fit Jeans are perfect for them.
I even sized my 13 year old up to a size 16 because all his size 14 jeans seem to get shorter and shorter everyday, and they still fit great with a little room to grow. I really appreciate that they also still have adjustable elastic in the waist. He is just a couple inches off from being able to choose his size by waist and leg length in the men's department, so the adjustable waist in the bigger boy's sizes makes a big difference in the mean time.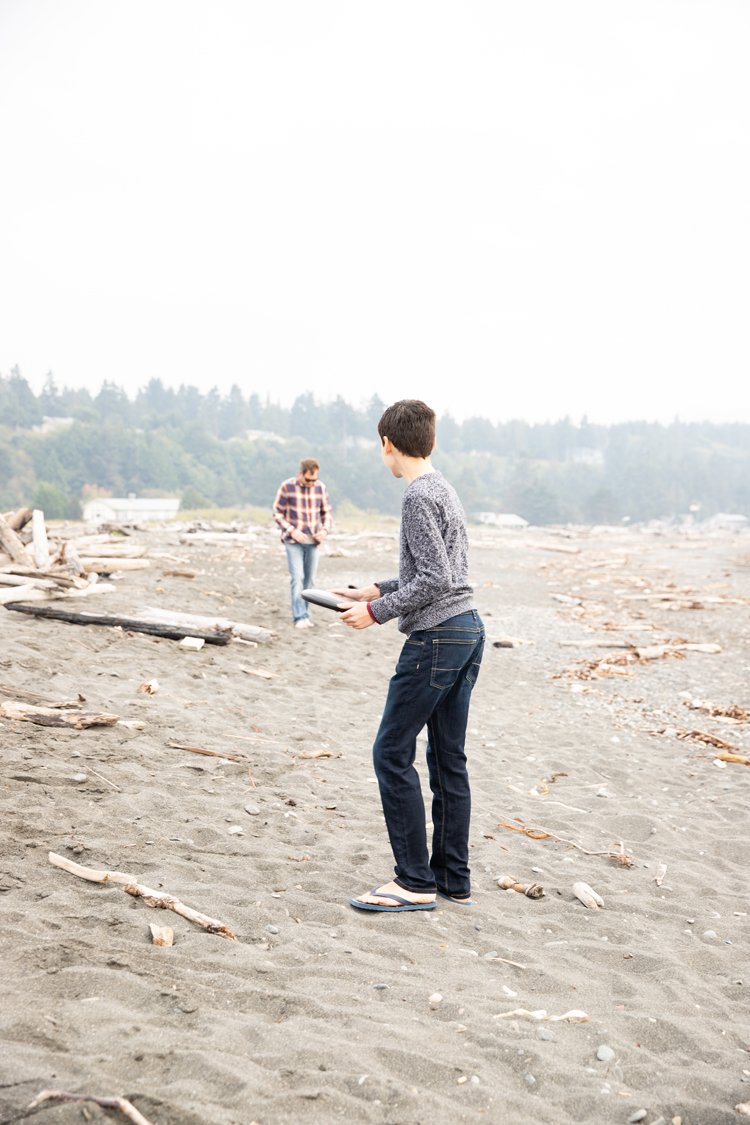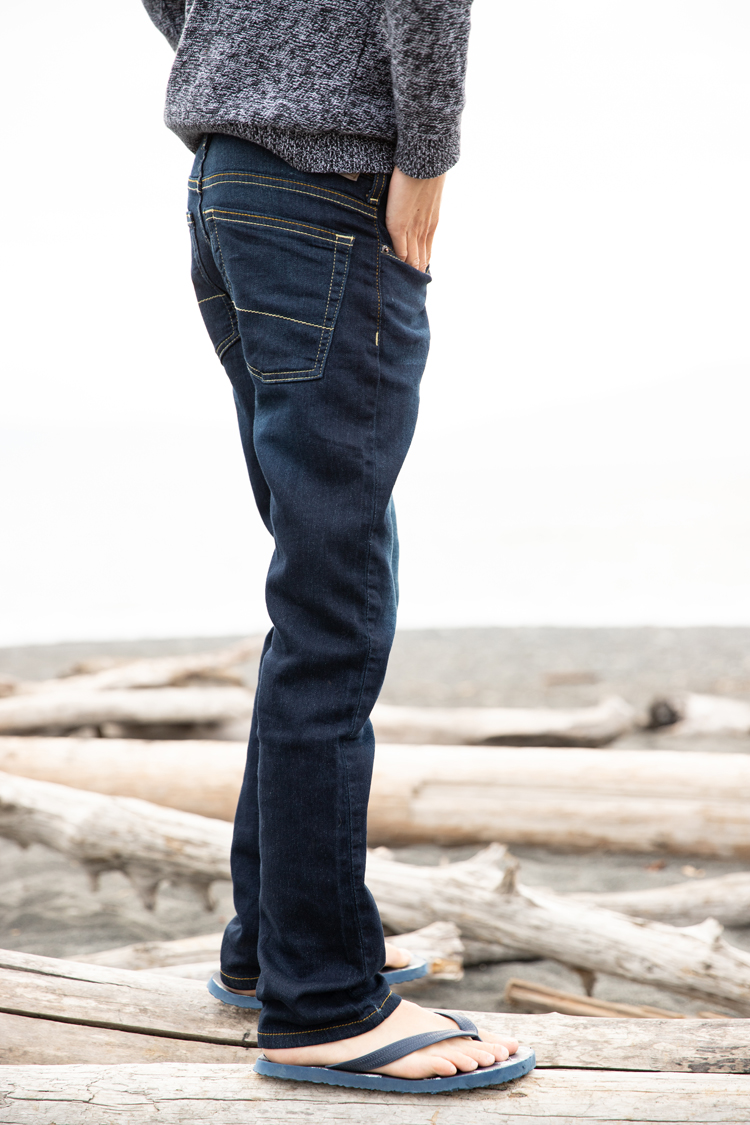 My husband is picky about his jeans (understatement). He chooses comfort over style any day and he says he's a fan! Okay, he didn't exactly say that… It was more like, *suspiciously tries on jeans because I picked them out which means he'll probably hate them* and then in a surprised tone, "Okay…these will work!" Haha! Believe me, that is high praise for clothing from him. 😉
He may not be much of a fashion lover, but his Dad game is strong.
These kids are so lucky to have him.
We may have mixed feelings about this change in seasons, literally and figuratively, but it feels good to be ready for what's to come.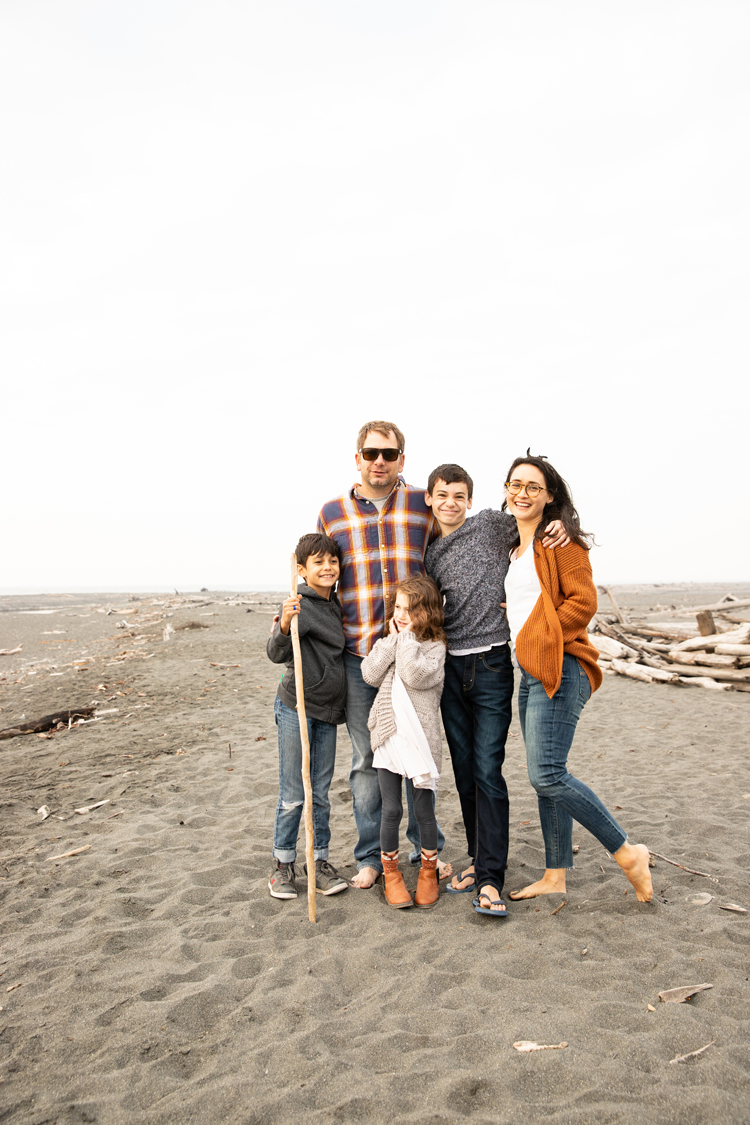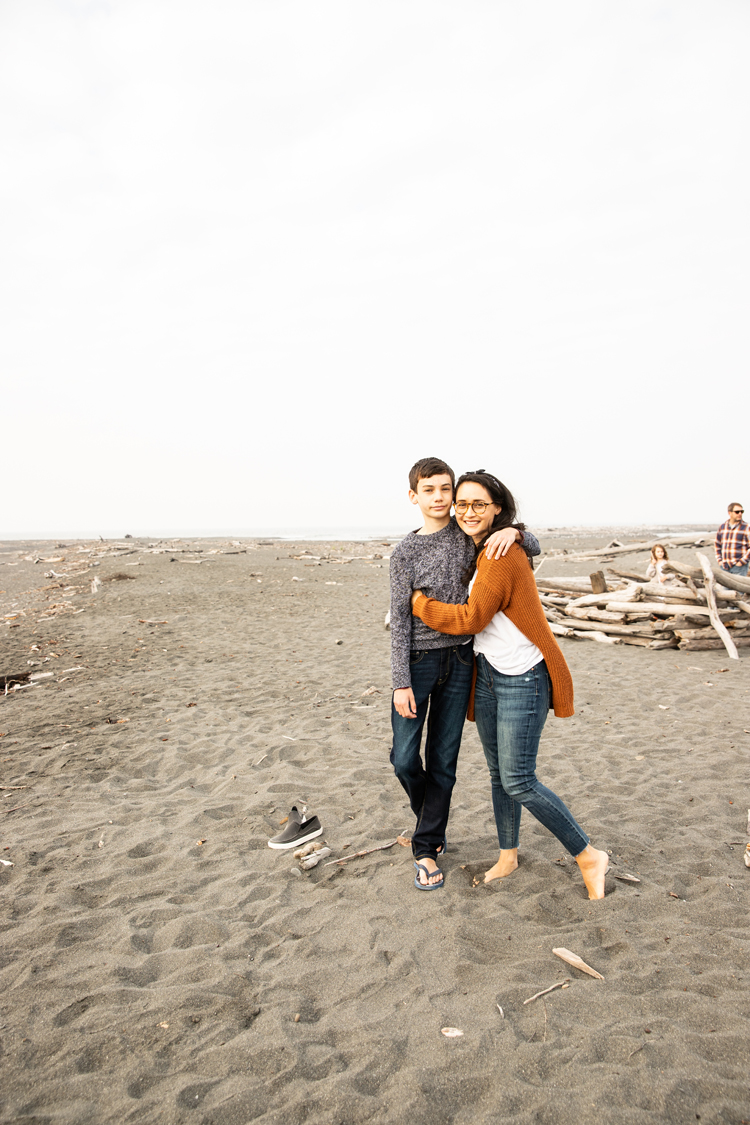 And I'm going to snuggle this "kid" for as long as he'll let me.