hereOne of my favorite Easter details is carrots.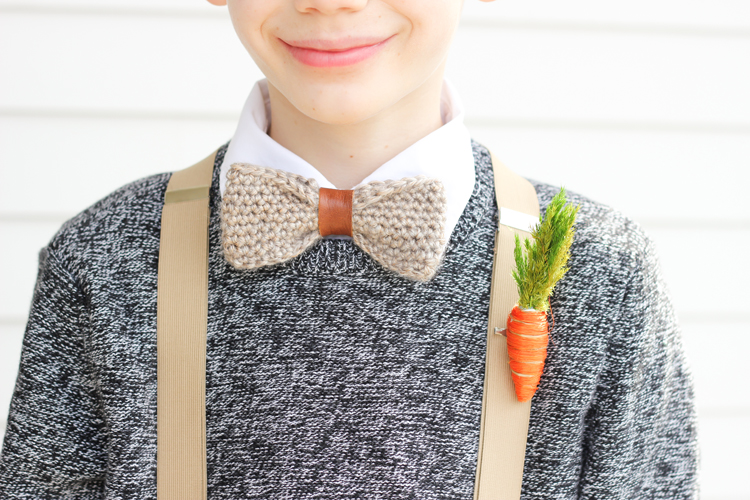 Which is kind of a random detail if you think about it…but I'm not complaining because they are so cute. Actually, I think we should highlight fruits and vegetables in more of our holidays, other than Halloween. Who's with me?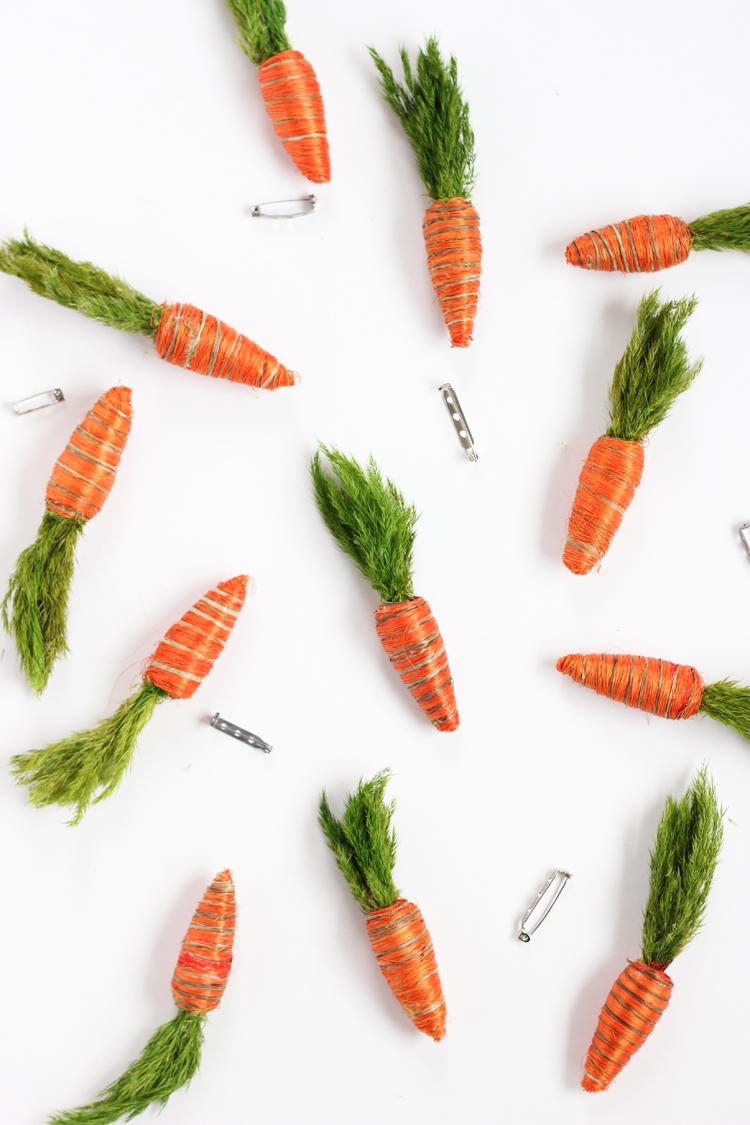 Anyway…back to Easter carrots. Ever since I saw this adorable carrot boutonniere pretty much all over Pinterest I have wanted to recreate it. I never got around to it though until I walked by some these fake carrots in Michaels. They were just the right size, and the right amount of already pretty much made to motivate me to do it. 😉
My carrots are about 4 inches tall total, with the carrot being only about 2 inches. They come in a pack of 12 for about $10 but you can easily use a coupon and cut that cost in half. They are a seasonal item, so if you don't snag them before they aren't in stores anymore I also found these paper ones on Amazon (affiliate link). Or…You could also recreate these with some orange jute and fake greens.
The greens on these Michaels carrots shed like crazy, so I doused them with hairspray to keep them intact. It worked like a charm.
Then I simply glued brooch pins to the back. I used Tacky Glue, but hot glue works fine too.
I think they are so adorable on my boys. They add just the right amount of Easter festiveness to their outfit without much effort.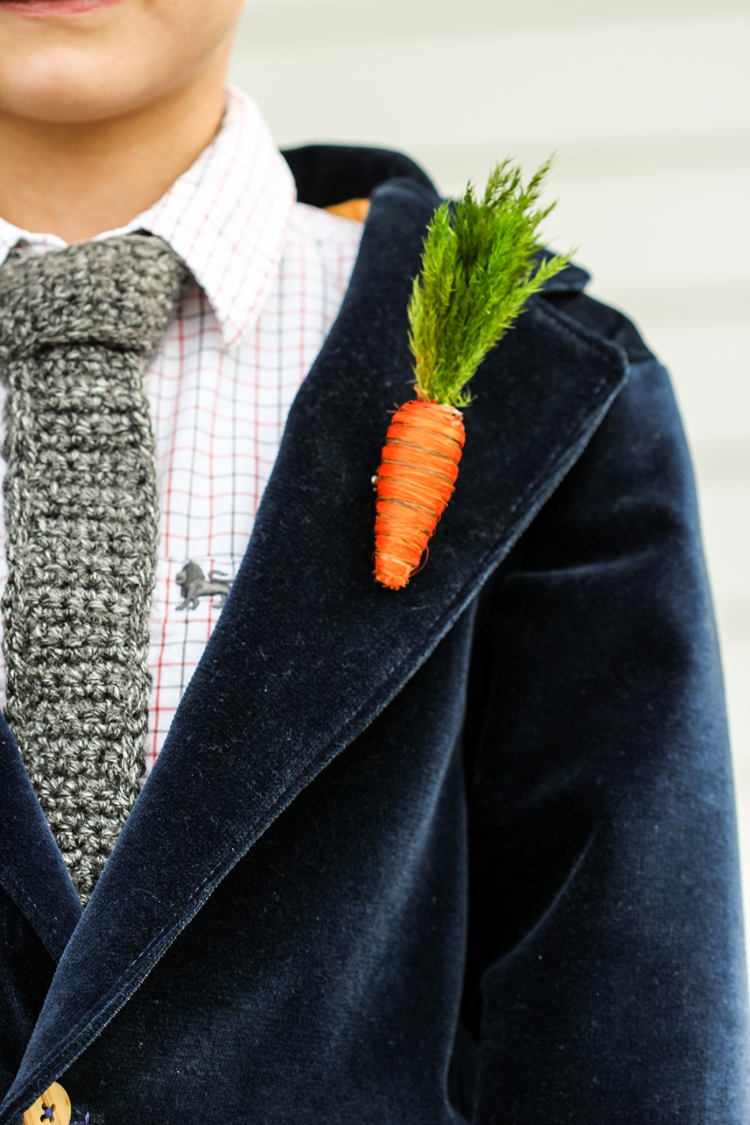 If you want to see their boutonnieres in action. I have more pictures of them in their Easter duds here.