I've got just one more crochet chain tutorial for the Hip Hooks series.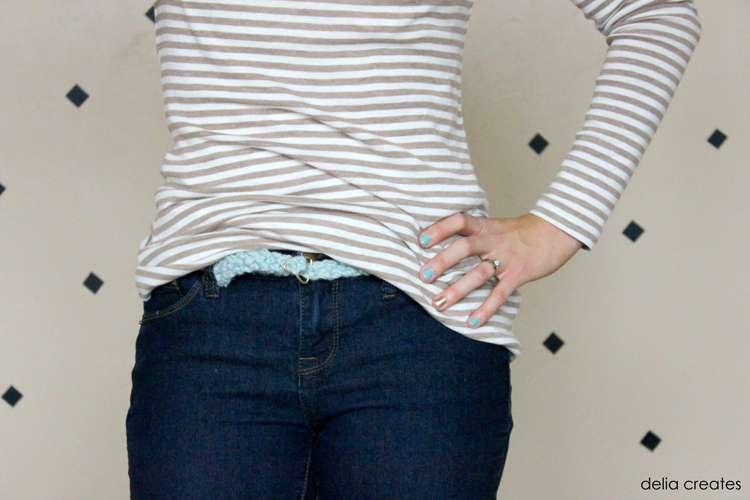 It's actually a crocheted version of my T-shirt braided belt tutorial – found HERE. Instead of using knit tubes to braid the belt, we are using chained strands. Easy enough right?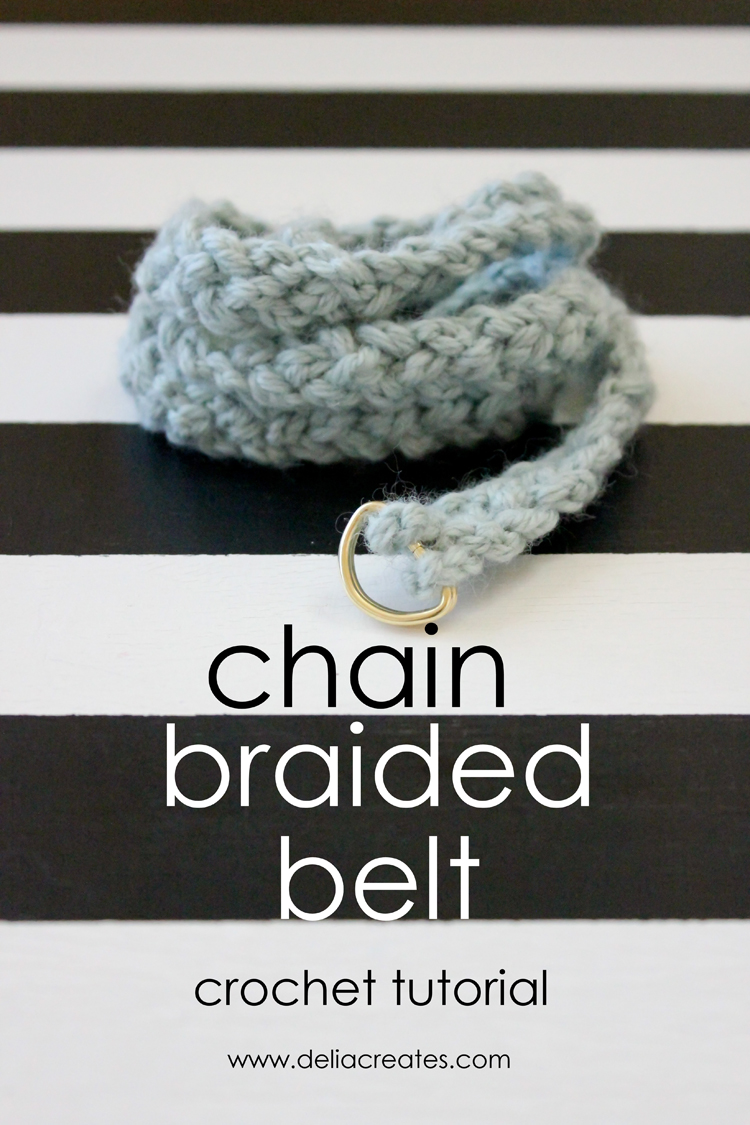 We are using worsted weight yarn, some small d-rings, and a mid-sized crochet hook, size G. My yarn is Patons, wool yarn in Seafoam.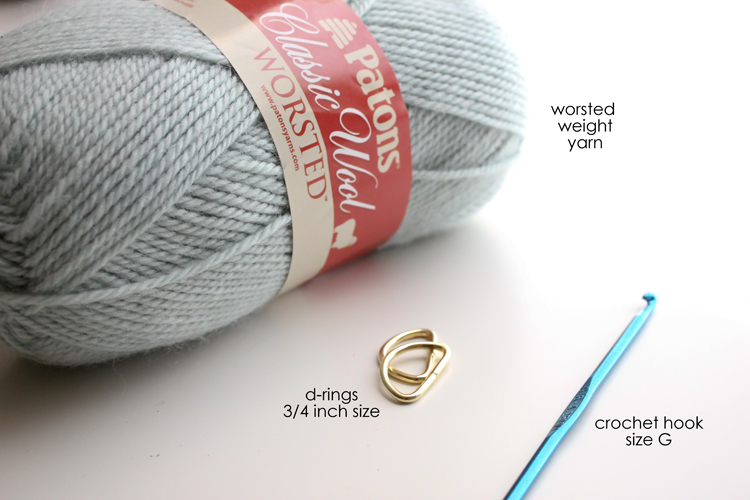 Because worsted weight yarn is quite thin, we are going to double up the strands, so you are crocheting both at the same time.
You pull one end of the yarn from the outside, usually held in place by the label. The other end comes from the middle. Pull that mess of yarn out carefully to find the other end.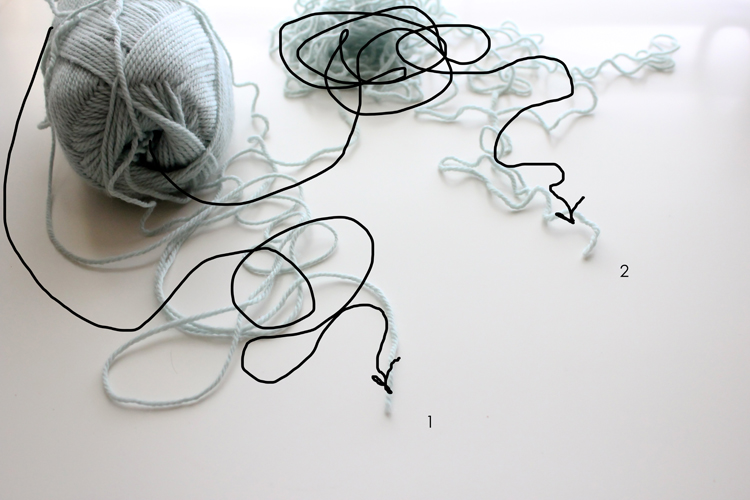 Now, if this were a bigger project, I would recommend balling the two strands together to prevent tangling. But this is a pretty quick project, so I left them as is. Just proceed carefully so you don't get any unwanted knots.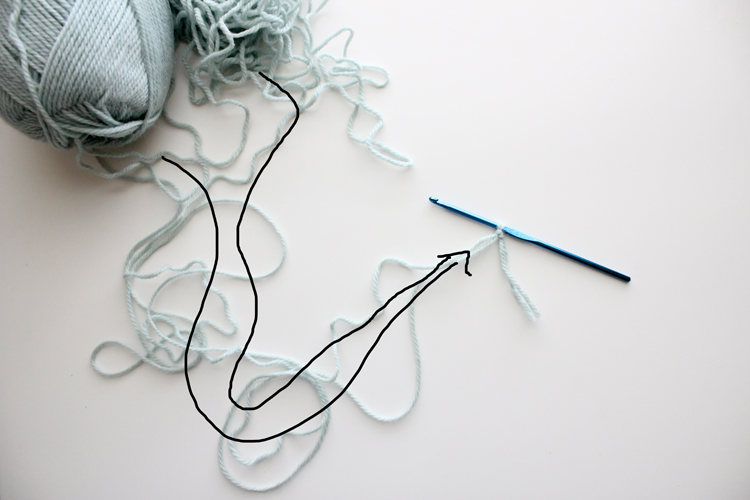 For this project you will need to know how to tie a slip knot and chain stitch.
Chain 400 (for a size 6 waist) and then tie it off. Repeat this process one more time.
So that you end up with two chains: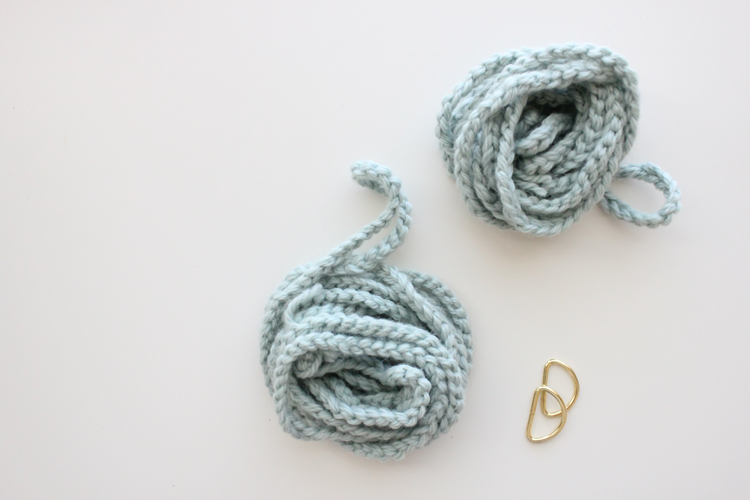 Like this.
Thread each strand through both D- rings with strands together. Pull through until the rings reach the mid-point of the strands.
Now, it's time to braid!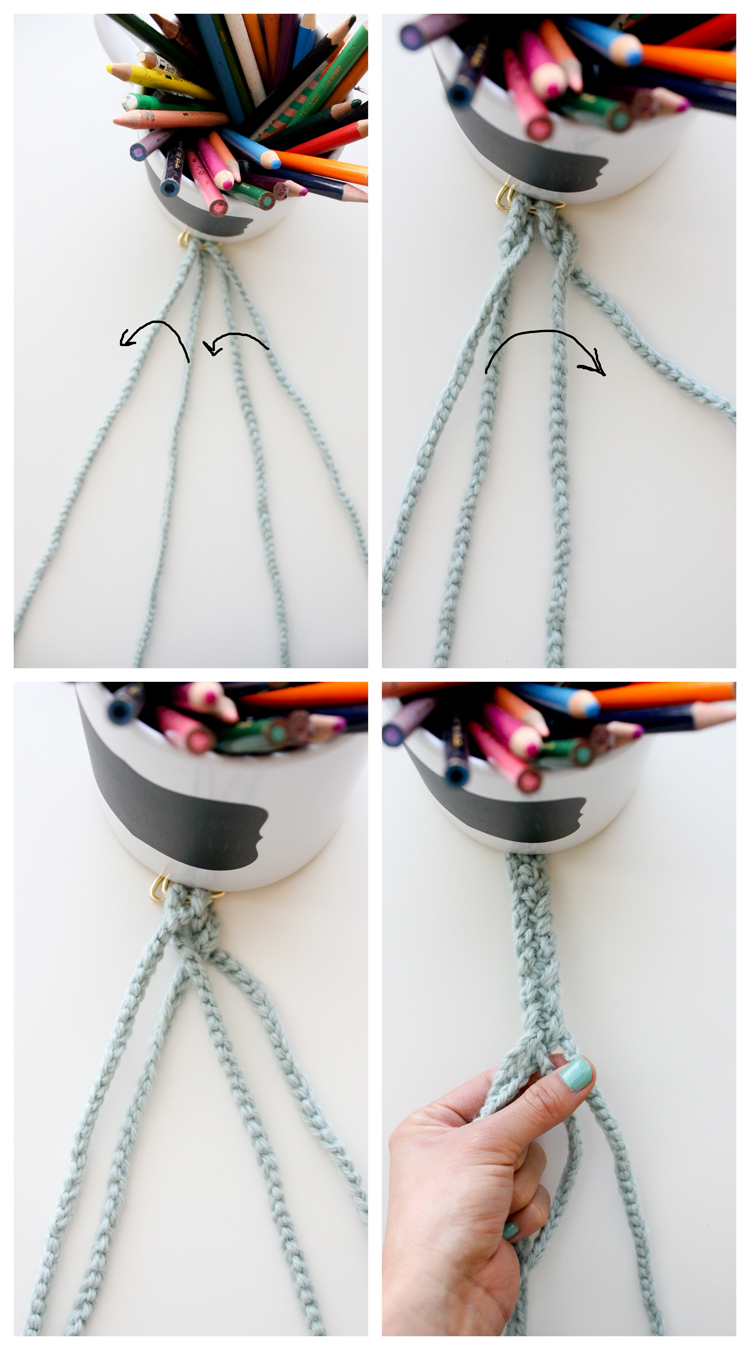 This is four strand braid. If the arrows are hard for you to follow. You can use THIS tutorial which gives a little more detail in each step.
Braid until the end or until it is long enough for you.
Knot each strand together in braiding order.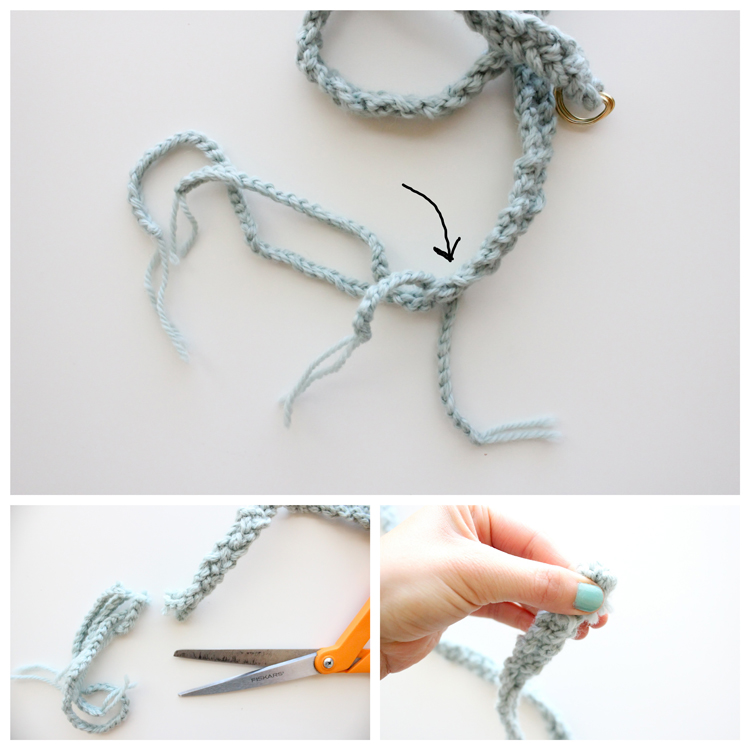 Then cut the ends off and fold the end over about half an inch.
Sew it in place, going back and forth several times. It is really hard to keep it straight, so matching thread is a good idea. 😉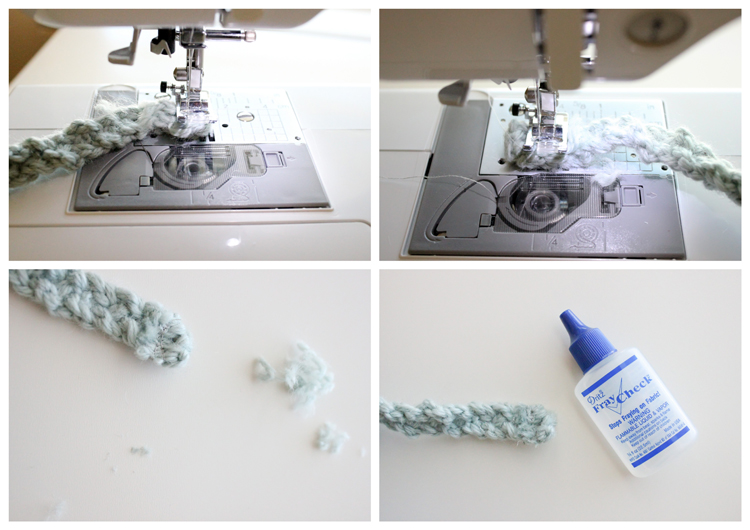 Trim away any stray yarn. Apply some fray check if needed.
And you have a belt!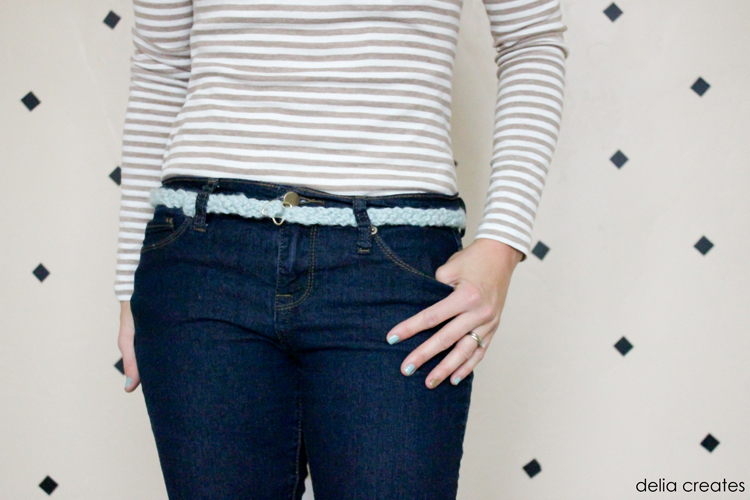 But let's be honest. I am not going to tuck my shirt in like this. My waist is not the same after three kids. 😉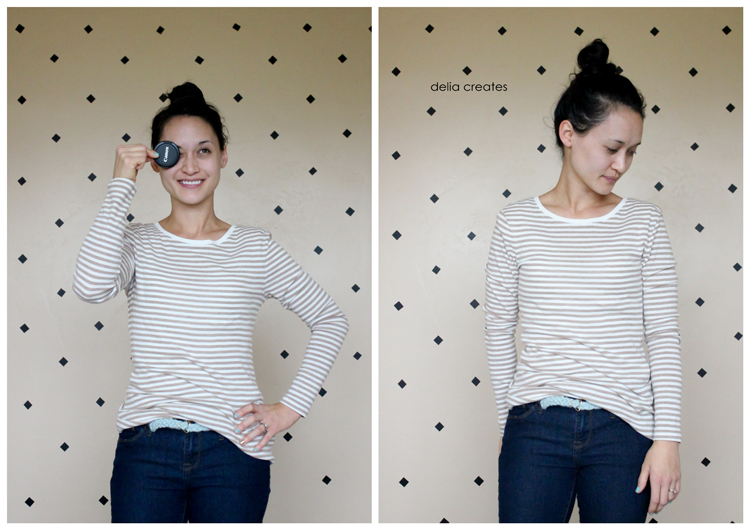 Alrighty me hearties. Tomorrow we'll be moving onto single crochet.
Ahoy!