For this first single crochet project for the hip hook series, we are going to start small…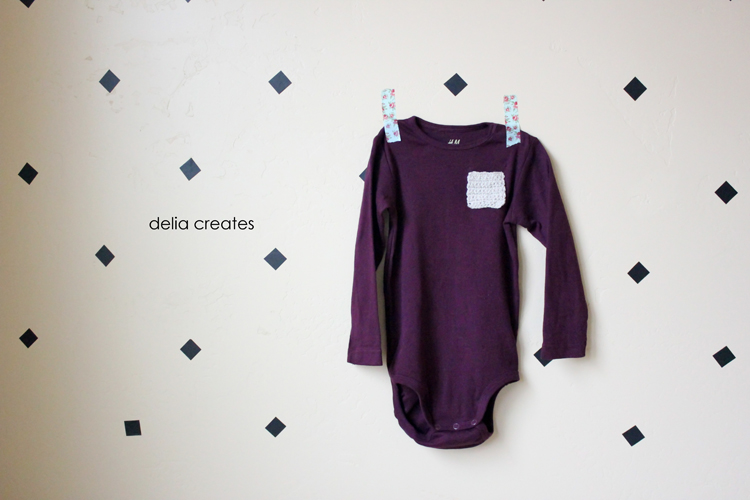 with this cute little pocket!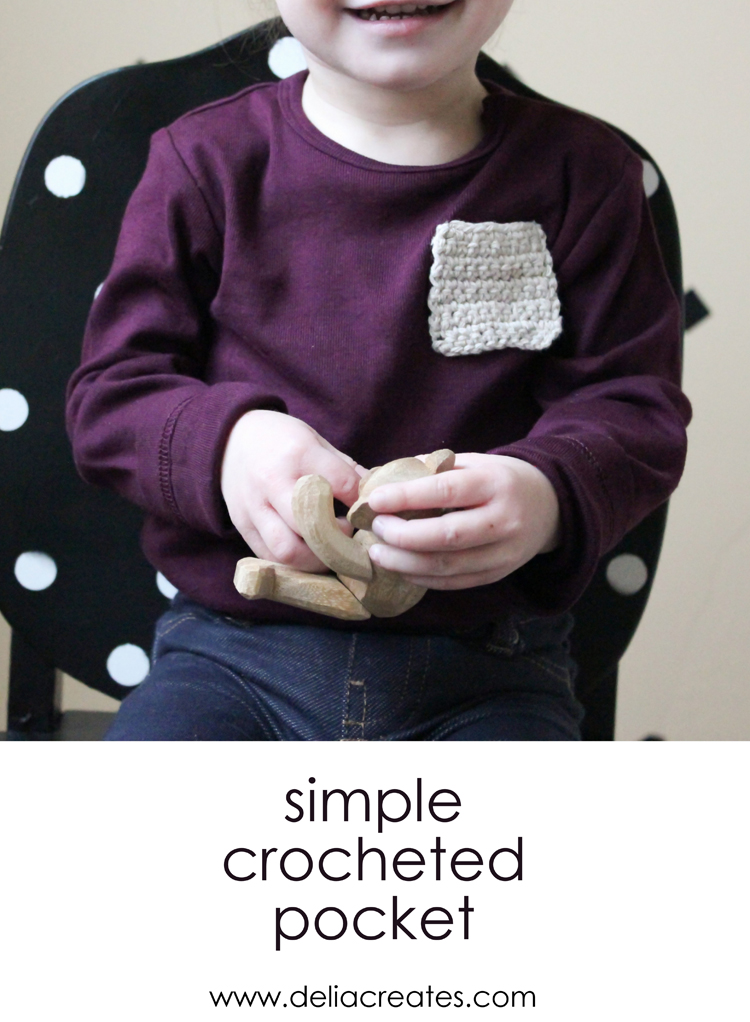 You need to know how to: chain, single crochet
Let's begin…
Get the item of clothing you want to add a pocket too, your choice of yarn and a small hook. I used a size E hook for worsted weight yarn, because I want a tight weave. You will also be pulling it a bit tight as you crochet.
Decide how large you want your pocket. Chain that many chains plus one more.  (I chained 11 for this size 18 month onsie.)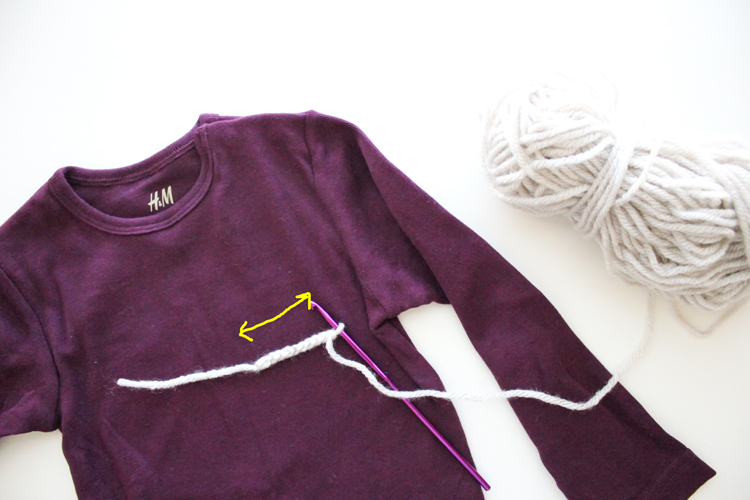 Now single crochet (sc) into the second chain from the hook all the way to the end.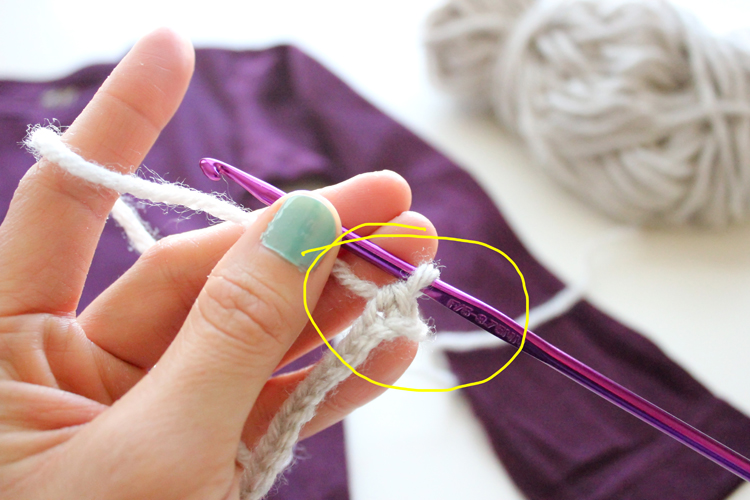 To turn (I am further along than the first row here, but the idea is the same)…
1. Flip your work over so your hook is at the right side or the beginning side.
2. Chain (ch) 1.
3. Singe Crochet (sc) in the first sc from the hook.
4. Sc to the end.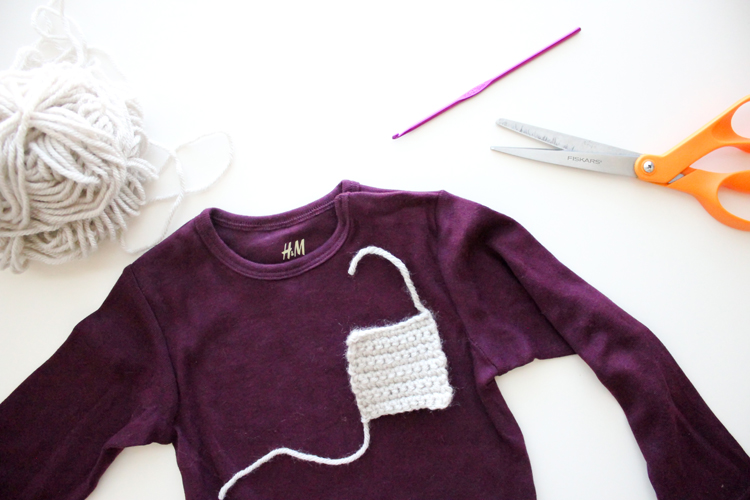 Repeat this process until you get the size pocket you want. I ended up crocheting 10 rows. Cut your project from the skein or ball of yarn, pull the end through, knotting it in place.
Now weave in the ends.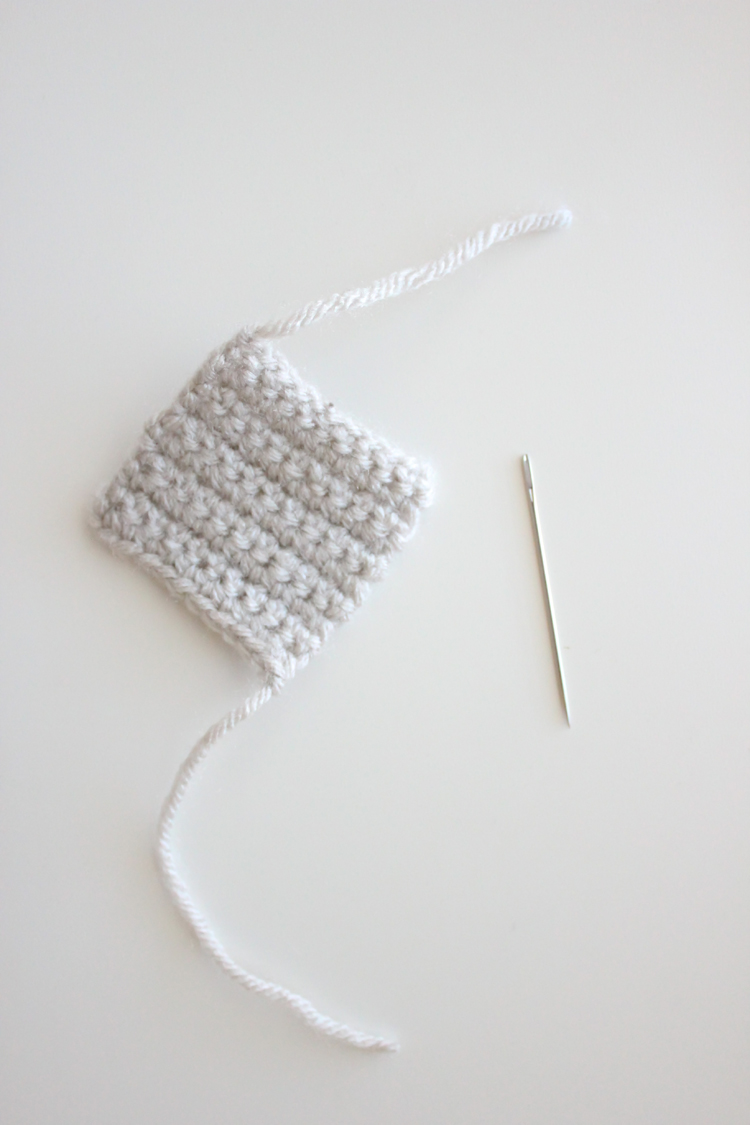 Pin your pocket to your piece of clothing and sew it on. A walking foot can be helpful here. I lengthen my stitch just a bit and sew slow. That usually does the trick.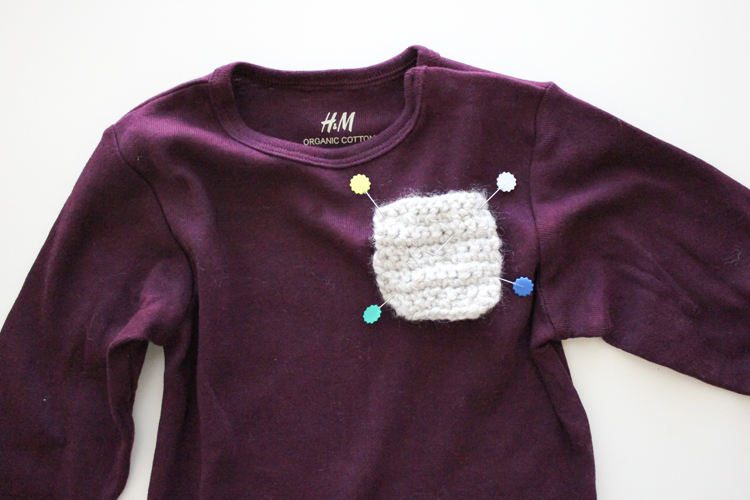 You can see that I rounded the corners a bit. You can crochet it that way, but that is a little bit more advanced. To keep it simple, I just tucked them under at the bottom corners and sewed it in place that way.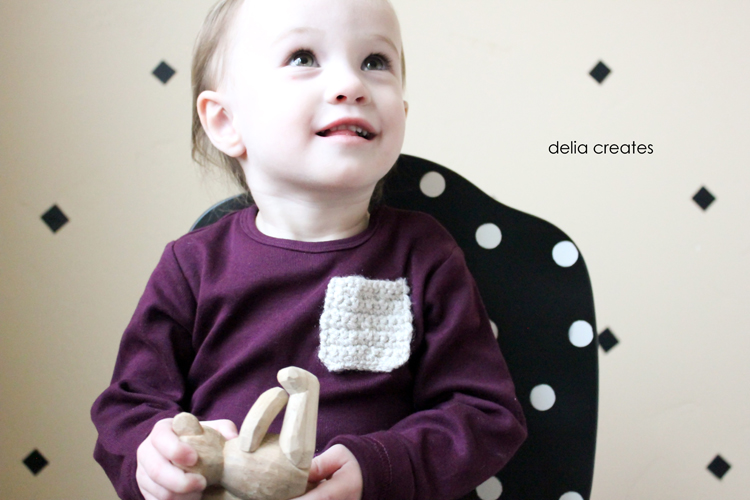 Ta da! You get a really cool pocket that adds a pop of texture.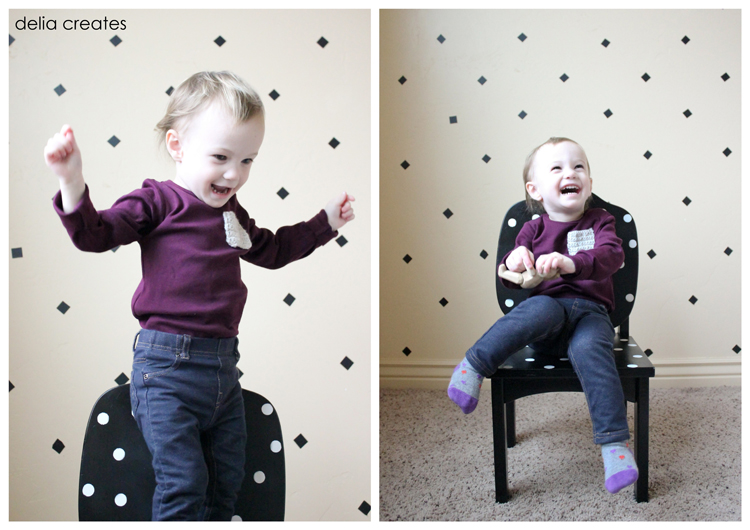 A note about yarn type:
The kind of yarn you choose should work well with the fabric you are adding the pocket too. In retrospect, I think that sport weight or sock weight yarn would be a more ideal choice for this knit top. I started with a polyester worsted weight and then after the above pictures, I ended up switching to some cotton twine I had on hand.  I just crocheted a new pocket and switched it out.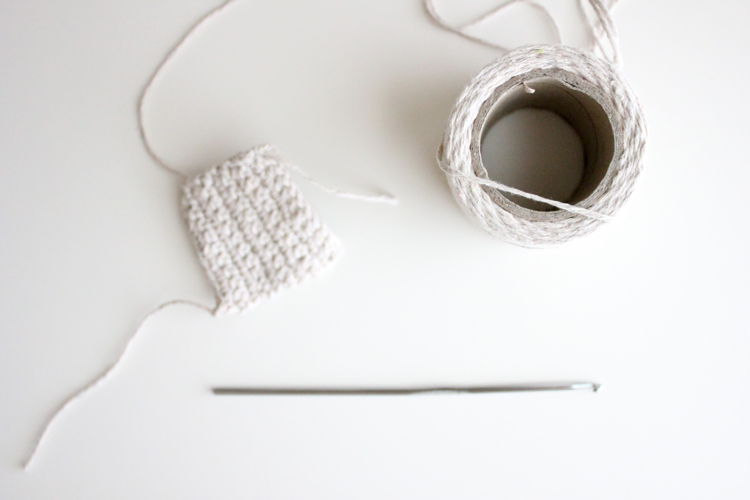 Much better, in my opinion.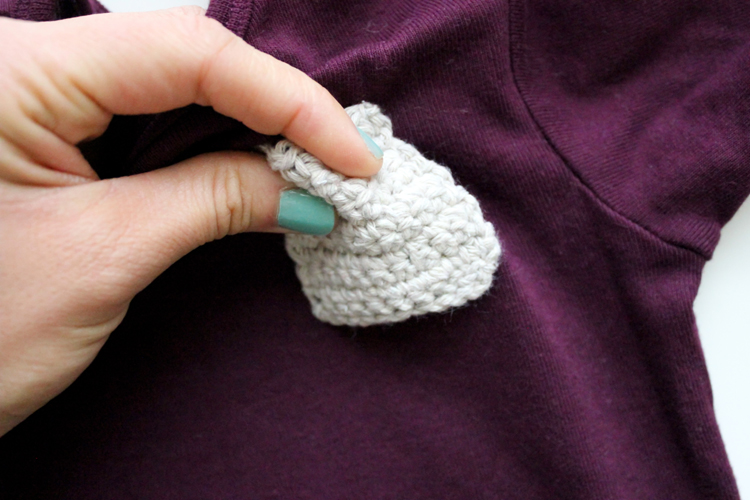 The color is pretty much the same but as you can see, the pocket moves a bit better and sits better on the knit top.
I think that a crocheted pocket would be awesome on a pair of pants too. I just might have to incorporate one into my next pair! 😉
If you want to get ready for our next week, I'll be sharing a project using double crochet!
Have a good one. 🙂