I've got another easy crochet chain tutorial for you today…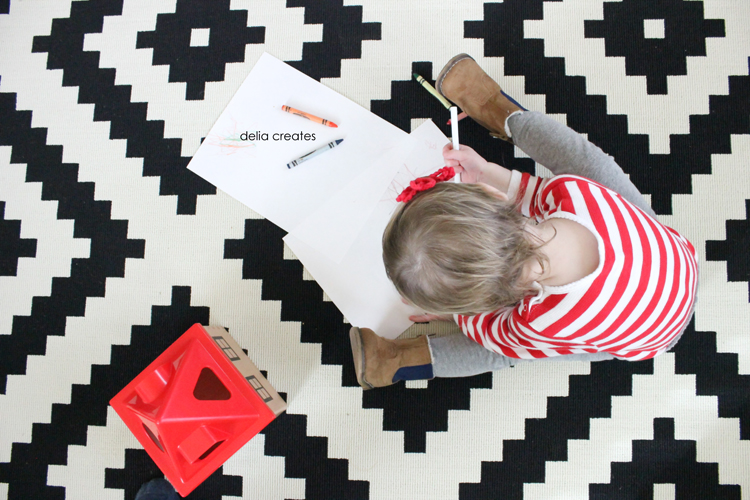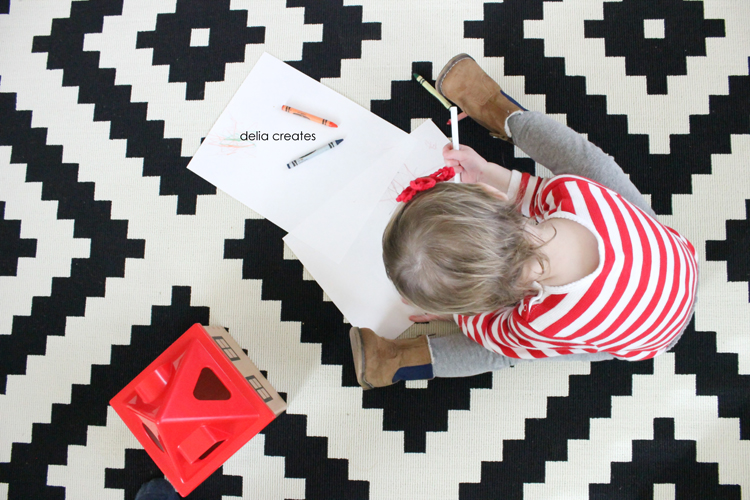 It's a quick, satisfying project and super easy. All you need to know how to do, is crochet a chain!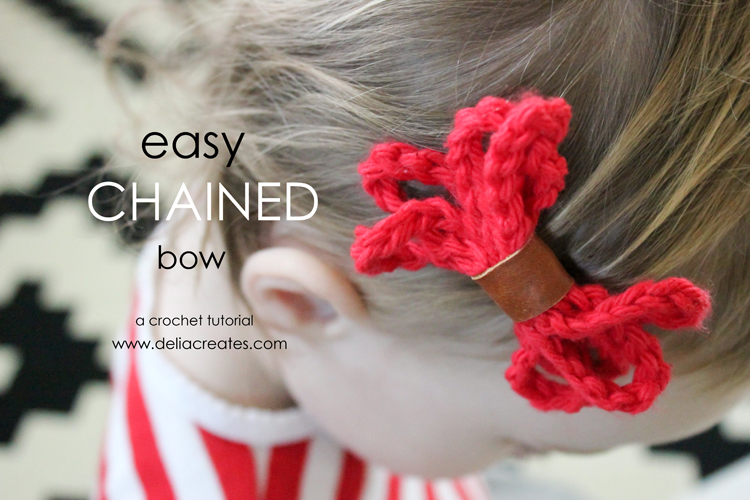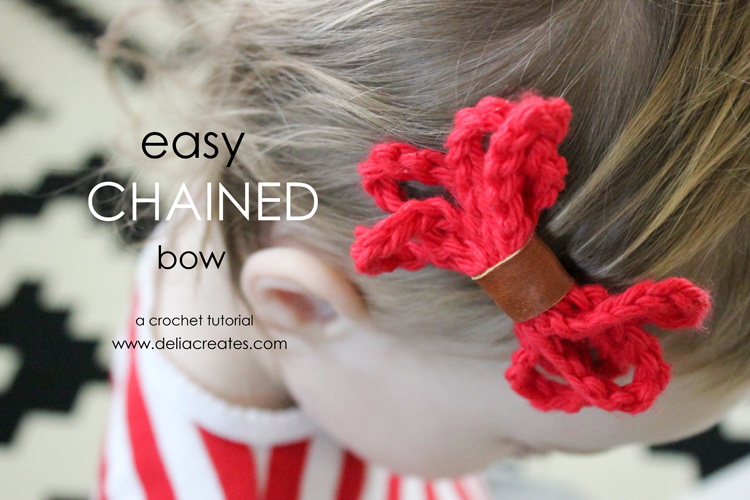 Simply take any worsted weight yarn (usually size four on the label) and a small/mid-size hook…I am using a G hook here.
Then chain!
If you are brand new to crochet. Here are some tutorials from The Aesthetic Nest to get you started: Slip Knot, Chain Stitch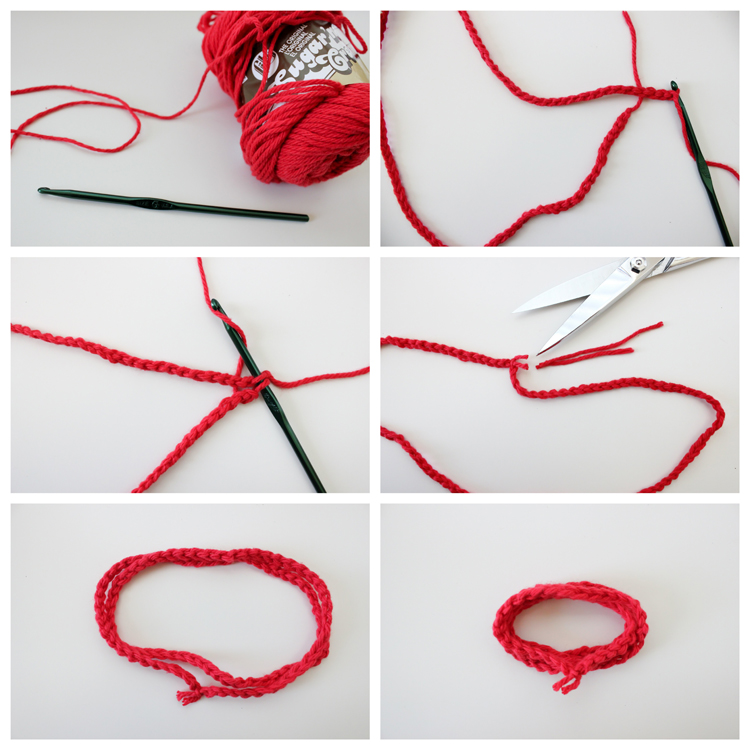 Depending on the size of your hook and your yarn, you simply crochet it as long as you want it to be. Make sure you crochet a chain that can be folded up three times and still be the width you desire.
Join the ends of the chain with a slip stitch (sl st).
Double up the chain again and then one more time.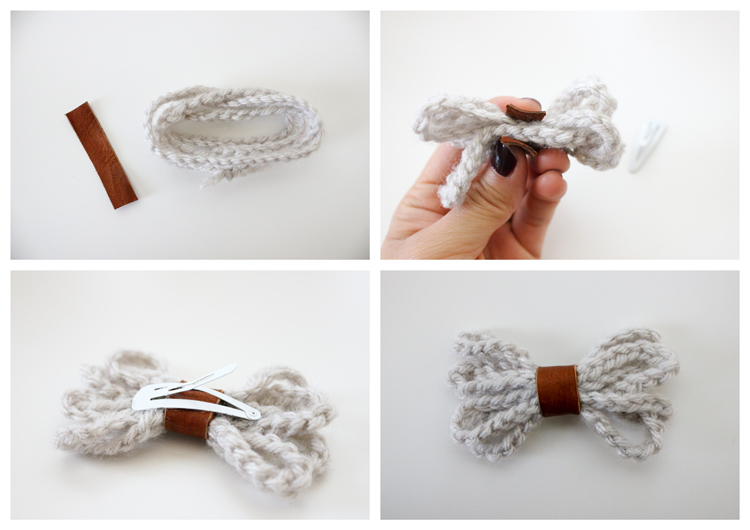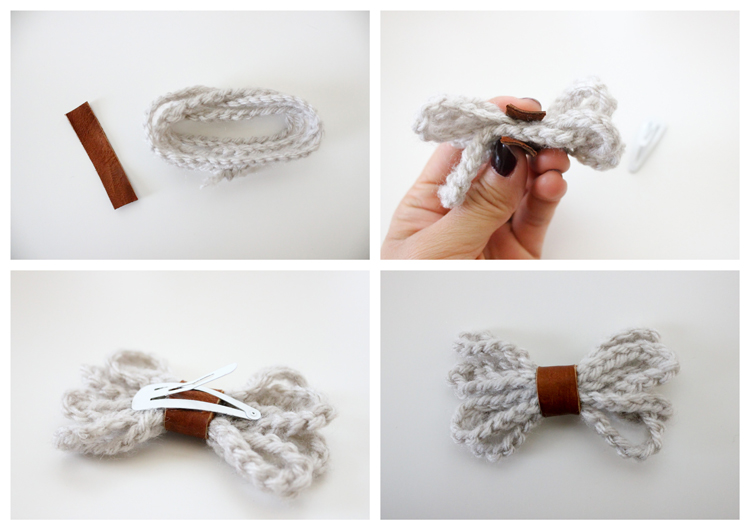 Cut a piece of ribbon, or leather to cinch the bow. Hot glue it on and then hot glue on a barrette piece.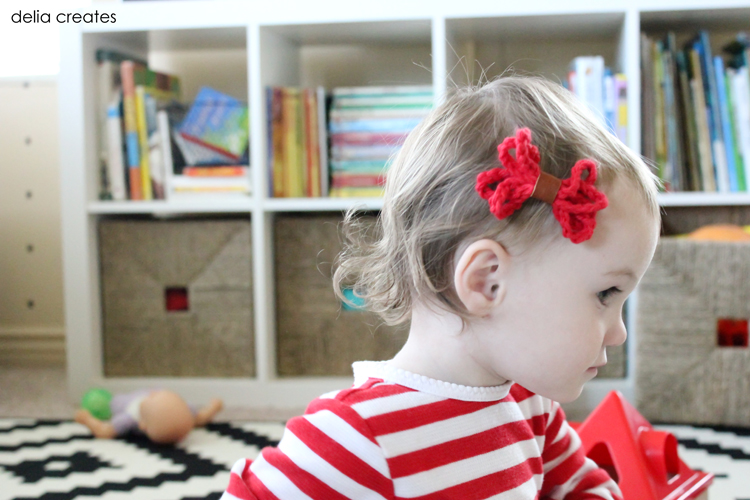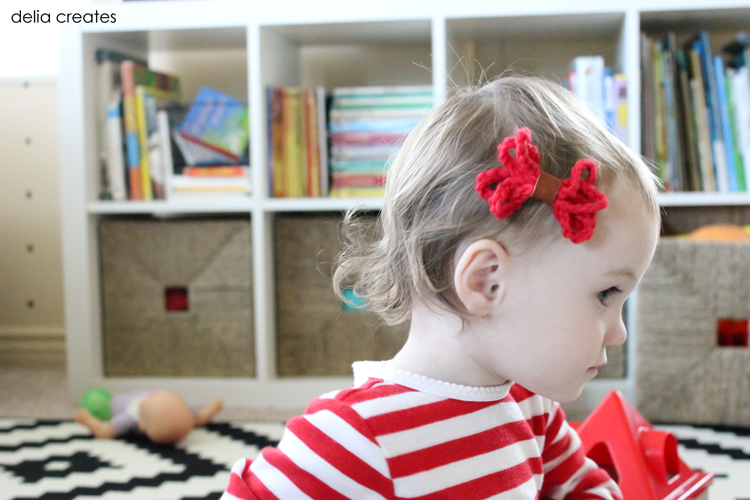 And done!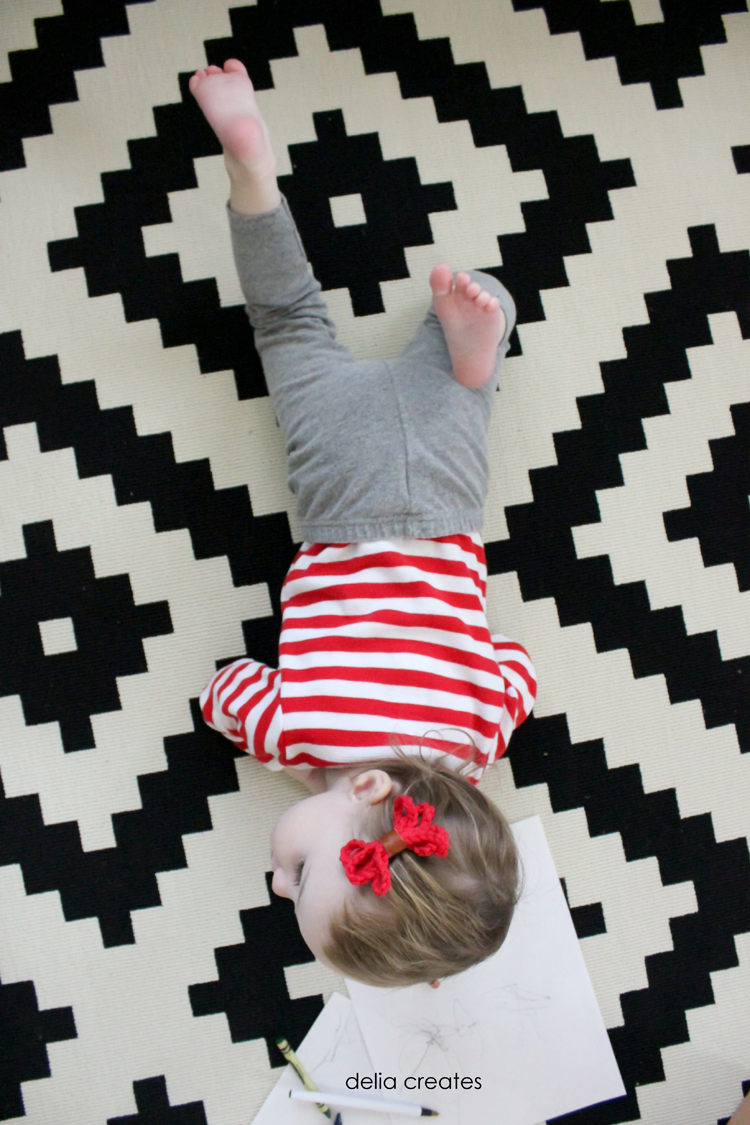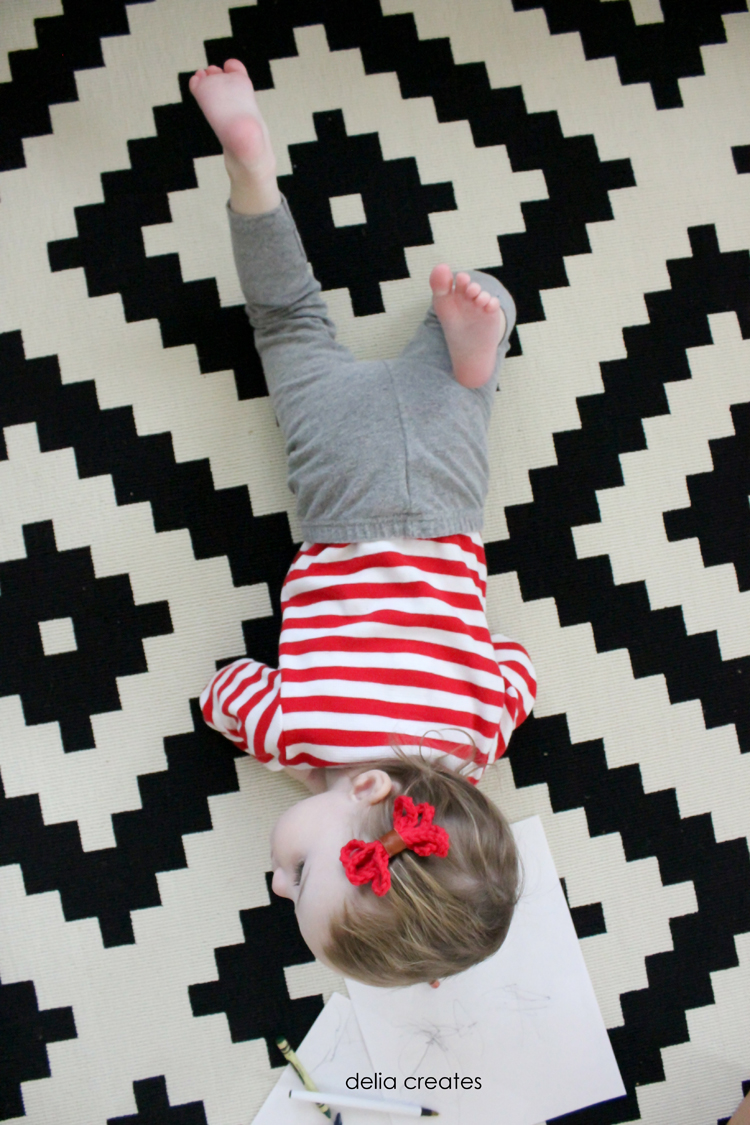 Okay…I've got one more chain project coming up. Then it's onto single crochet before the week is out. After that, we should be picking up the difficulty pace a little bit.
Have a good one!