Today's craft is super duper simple and inexpensive!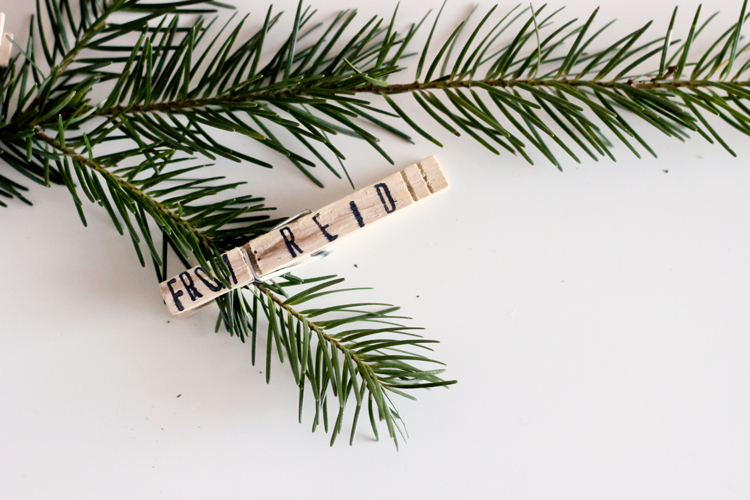 Who doesn't like to save time and money this time of year? It's also earth friendly, which is always a good thing.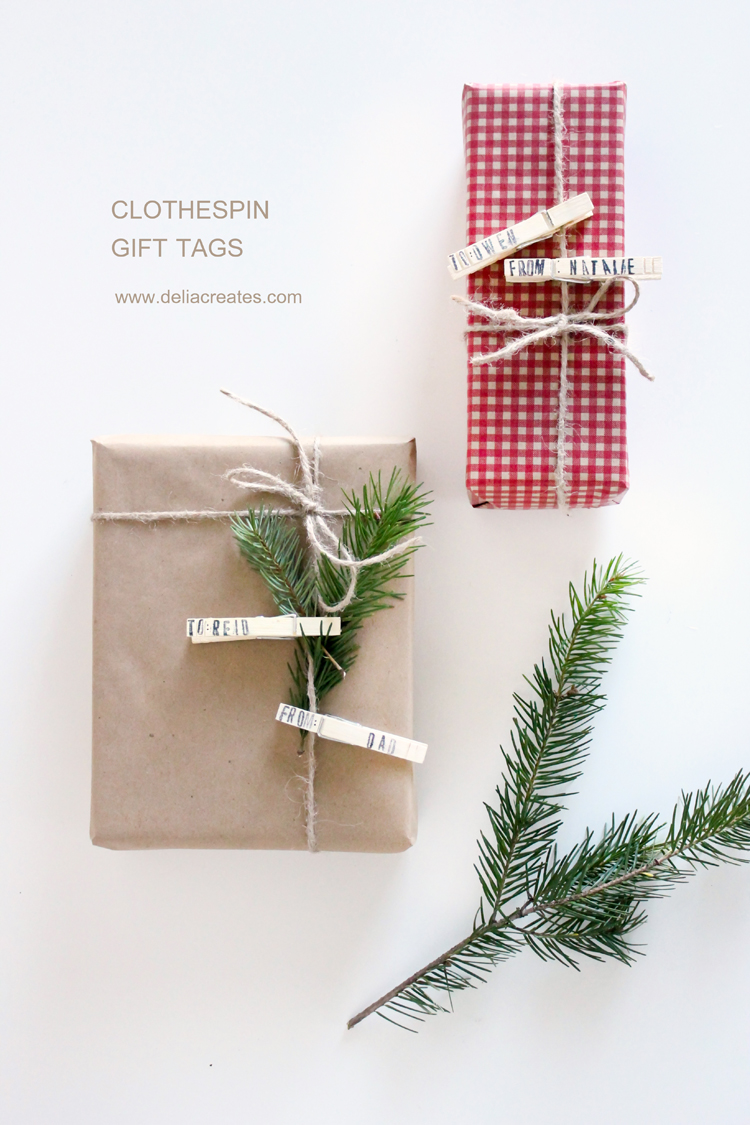 These clothespin gift tags are a cinch to make, and add an element of cute to holiday packaging.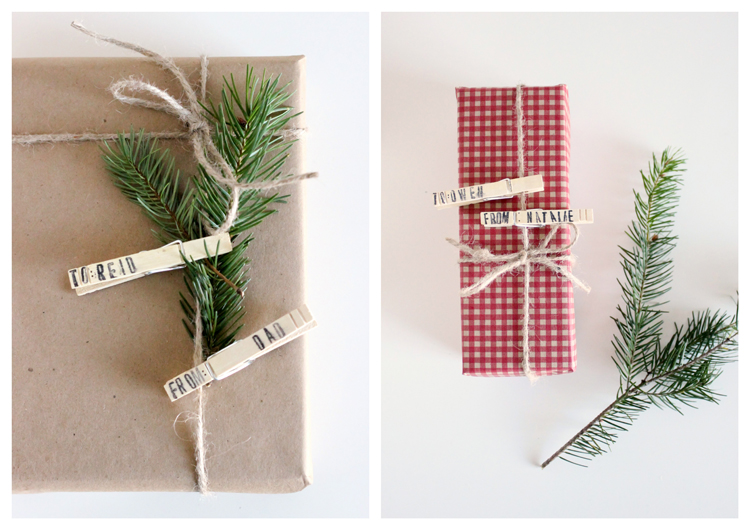 Simply, stamp on a "To" and "From" on a wooden clothespin (or write it with a permanent marker!), and clip a paper tag into it, if you just want to add some flair to your gift wrap.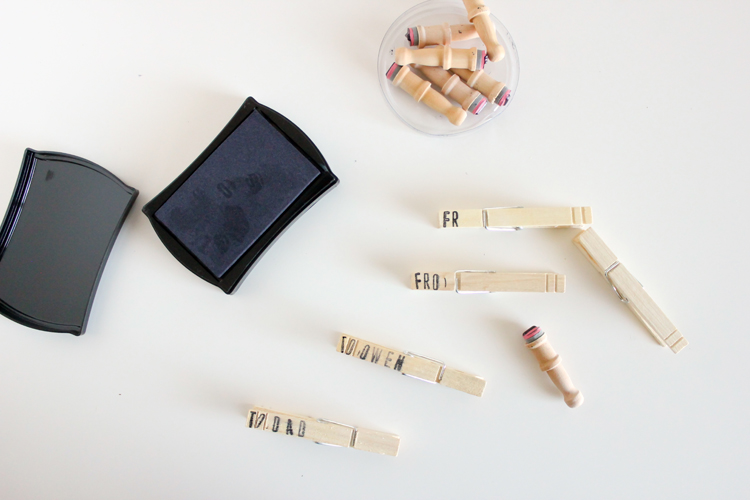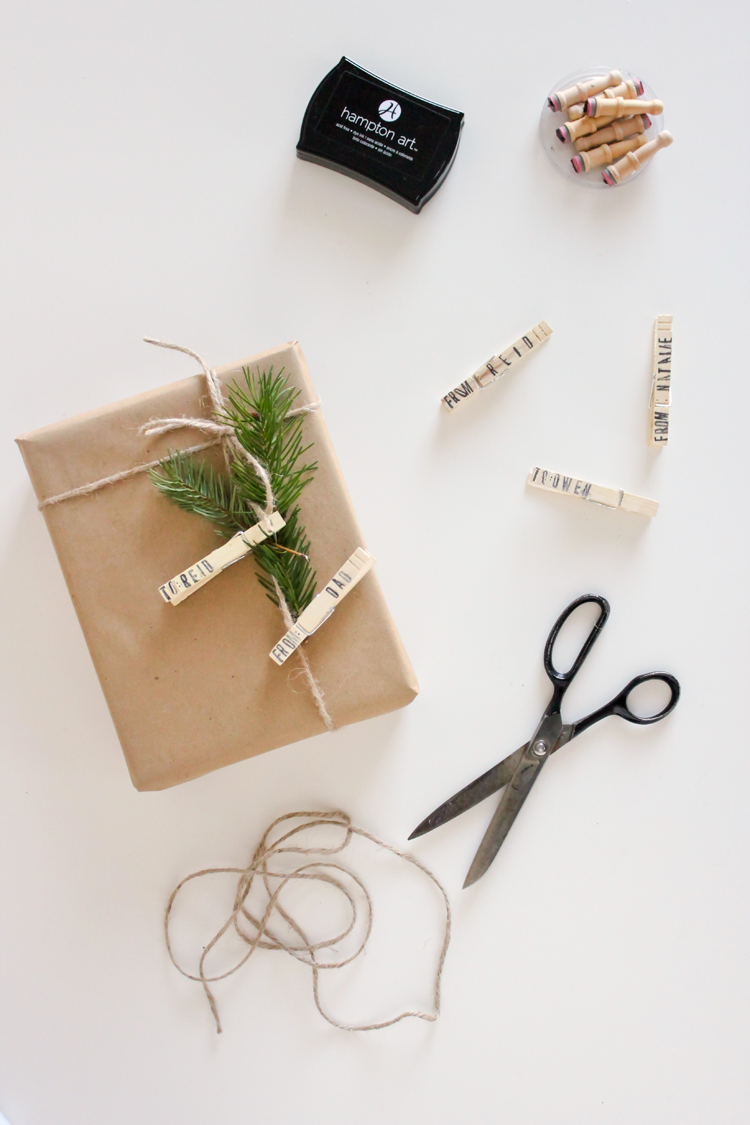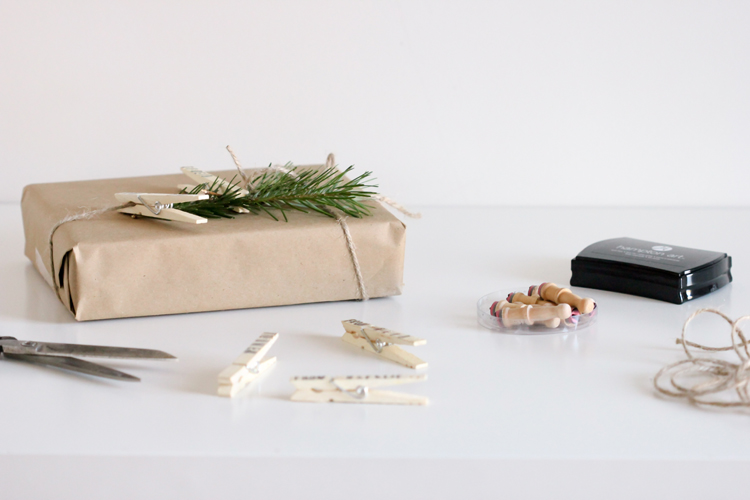 Or, make family stamps with everyone's names on it. I put "To" and "From" for the same person on each side. To change it, just flip it!
Then reuse, year after year!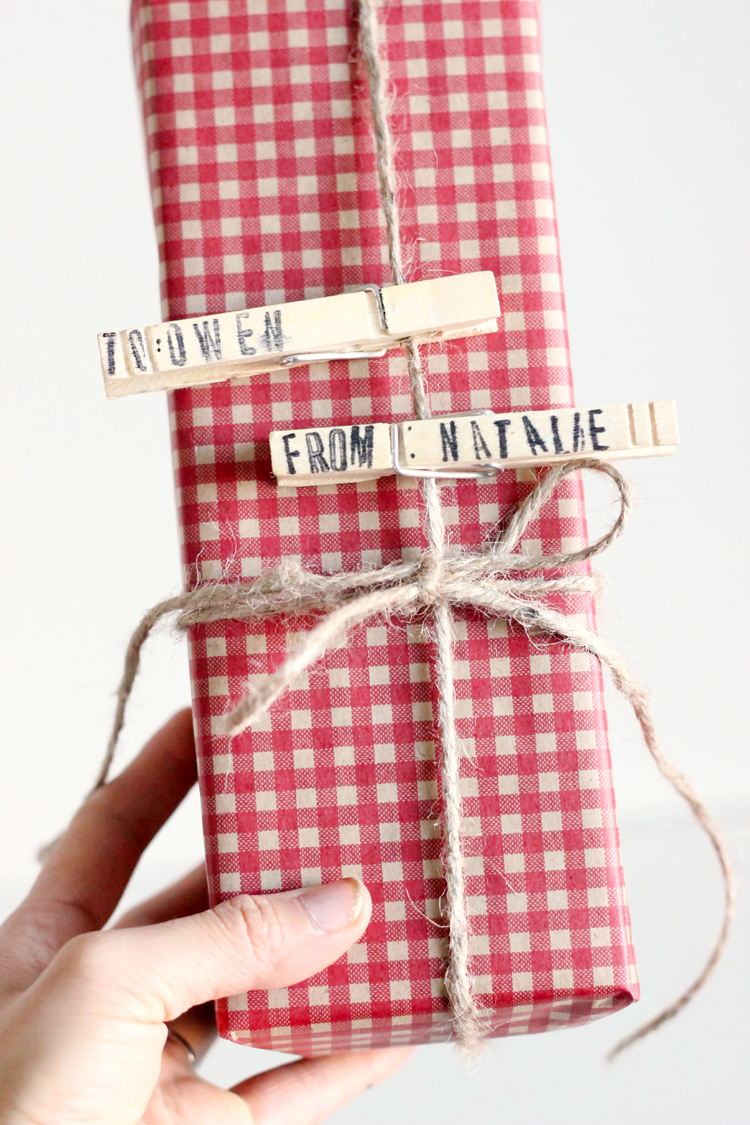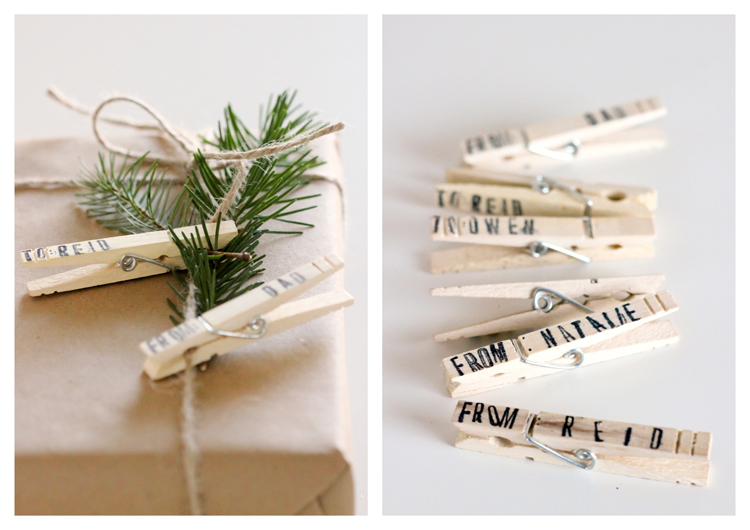 So…okay. I am aware that there are some flaws with this kind of gift tag. Each present will require some ribbon or string tied on it for these tags to work, and the tags can easily be swapped around, if someone wants to create a little holiday memory making confusion. 😉
We don't put gifts out until Christmas Eve, so there is less of a chance, that any mischief makers will switch the tags. But it could be a problem!
Maybe give the little mischievous elf an extra lump of coal. 😉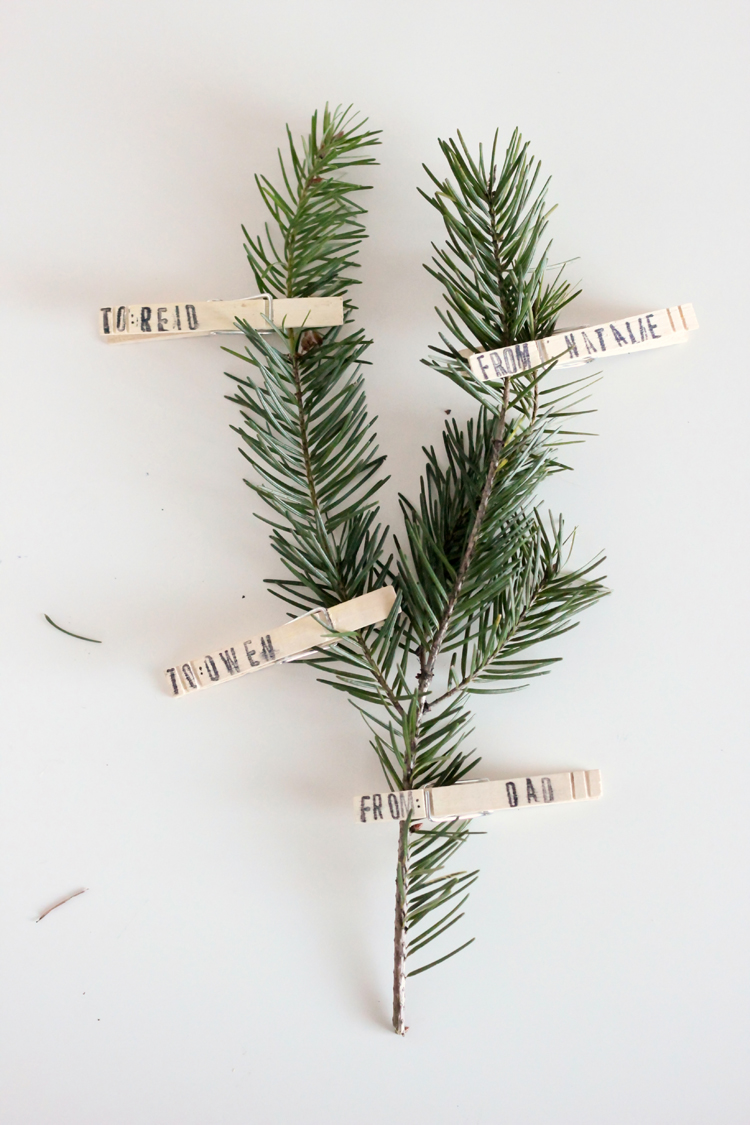 Or reserve these tags for neighbor gifts, teacher gifts, or any gift you want to dress to impress.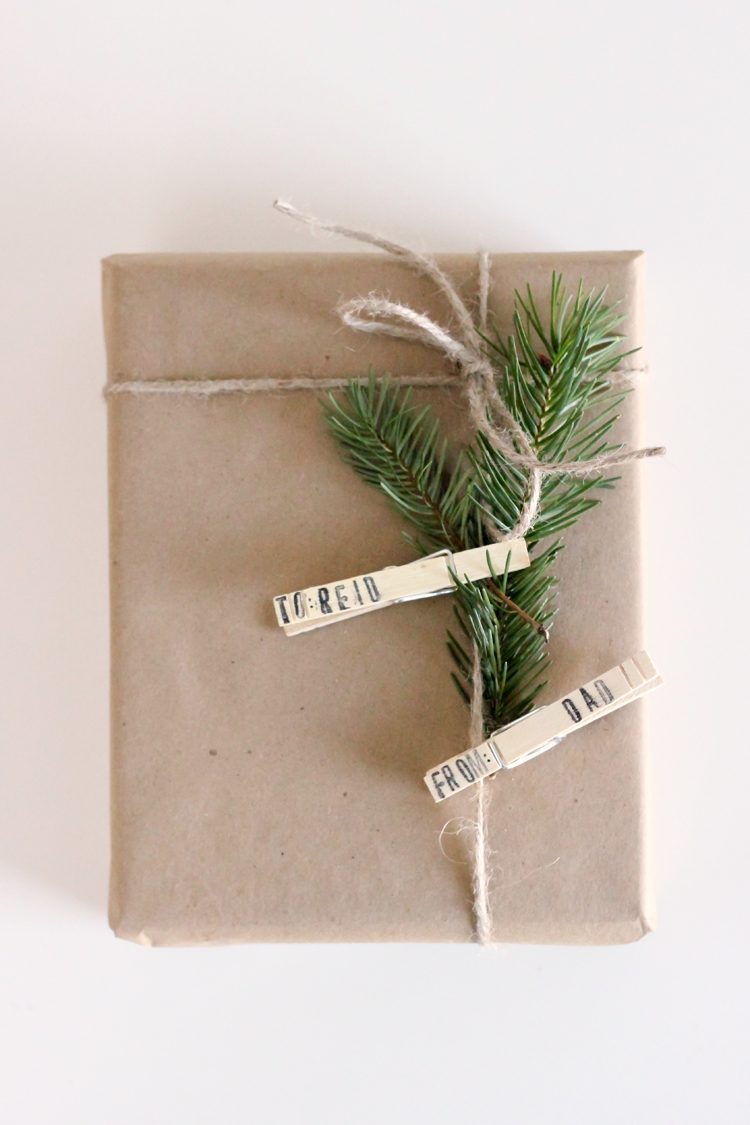 The wood adds that brown paper package kind of charm, without a lot of effort. Maybe even just stamp/write out a generic holiday message like "Happy Holidays!", so the recipient can re-use the tag on their next gift!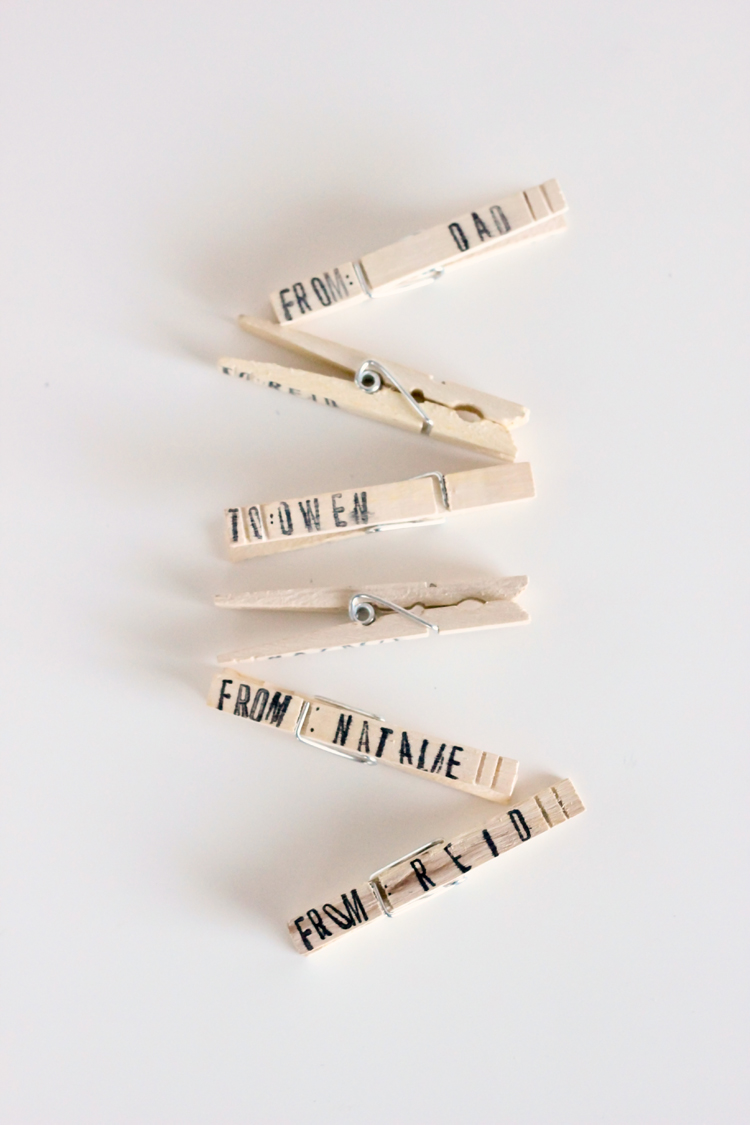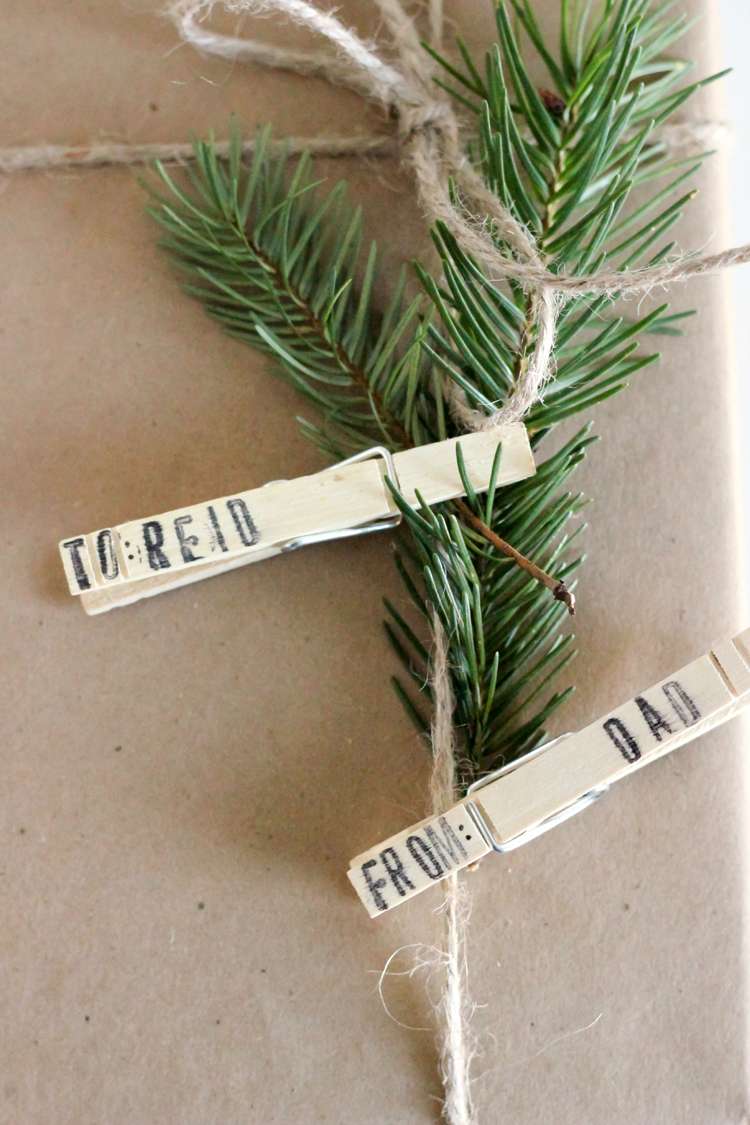 Sources: Clothespins – Dollar Tree // Twine – Kmart // stamps and stamp pad – Jo-Ann