Cold weather has it's perks…hot cocoa, toasty fires, cute beanies…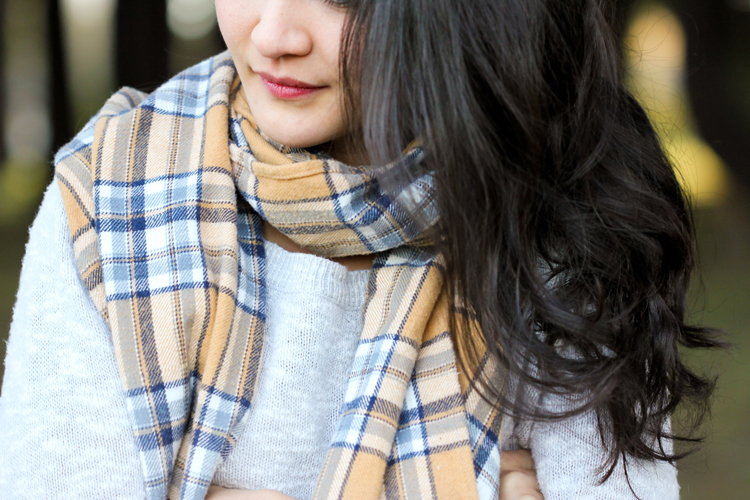 and cozy scarves.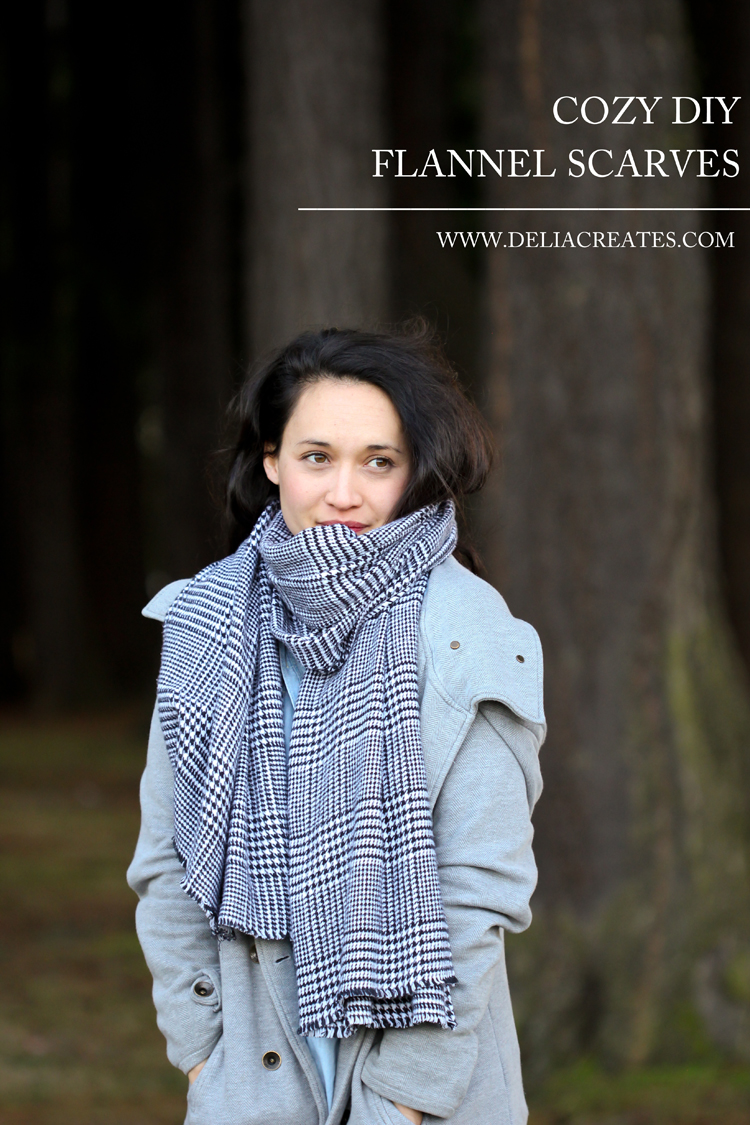 They make the frigid air and numb toes kind of worth it. Kind of. 😉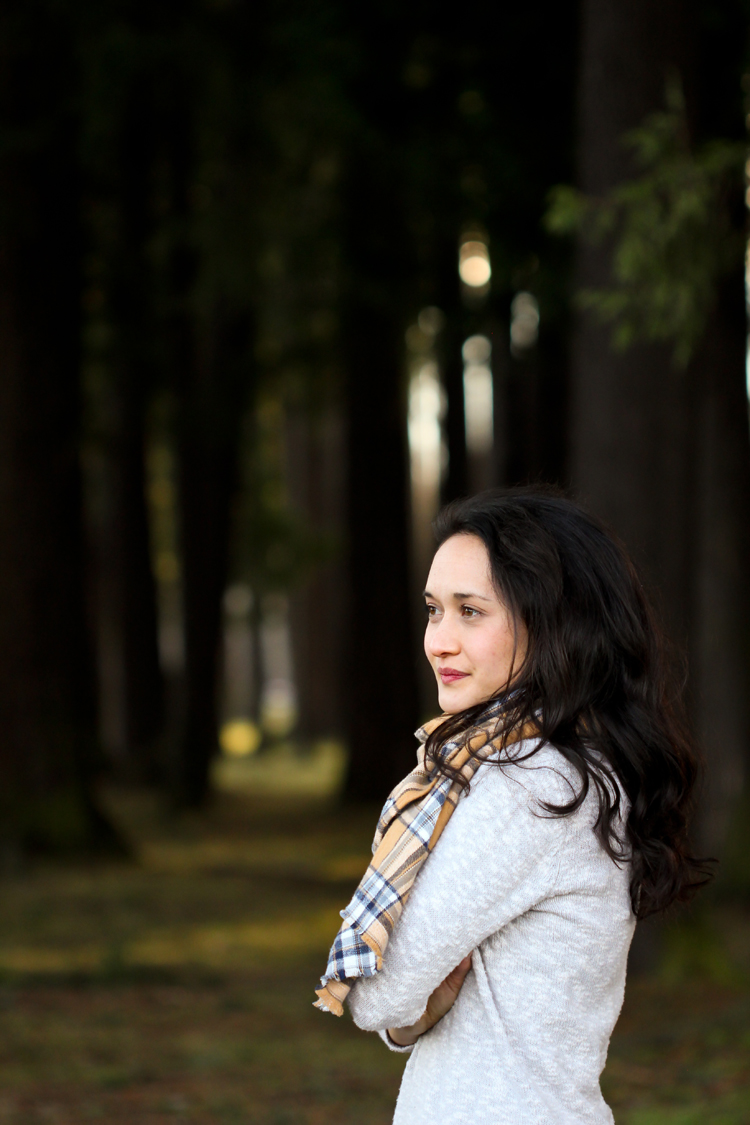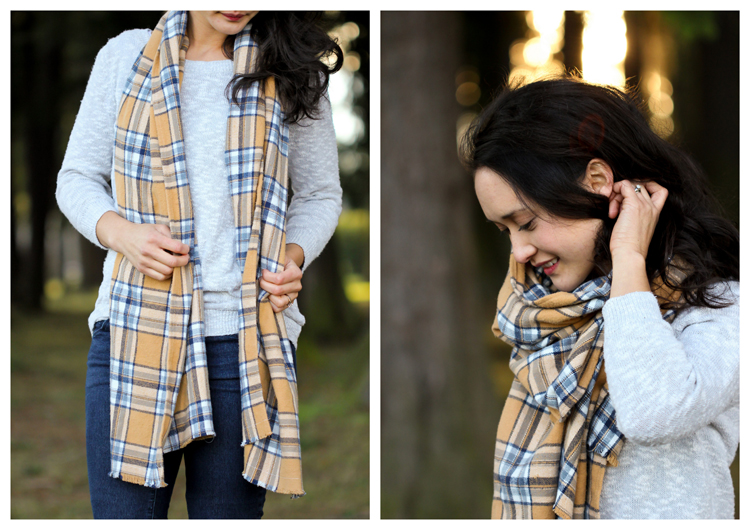 Today's DIY is a super simple sewing project and it makes a great gift making project, because you have to make them two at a time.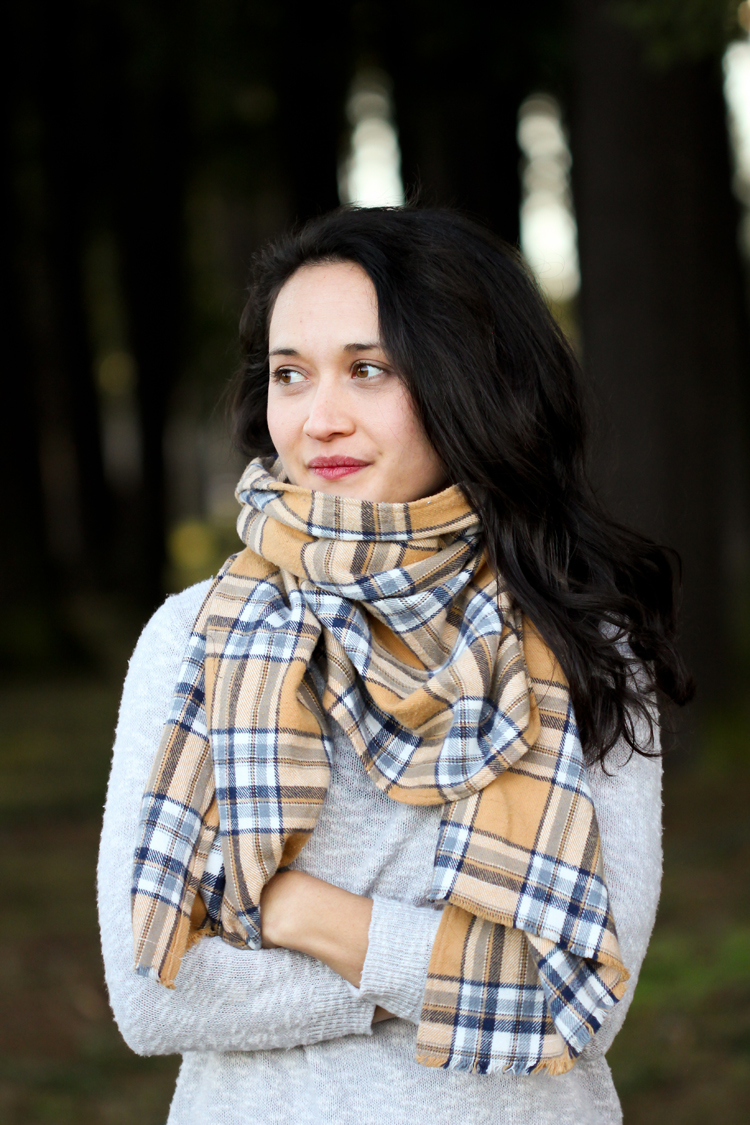 Are you a new sewer? No sweat. This project is for you.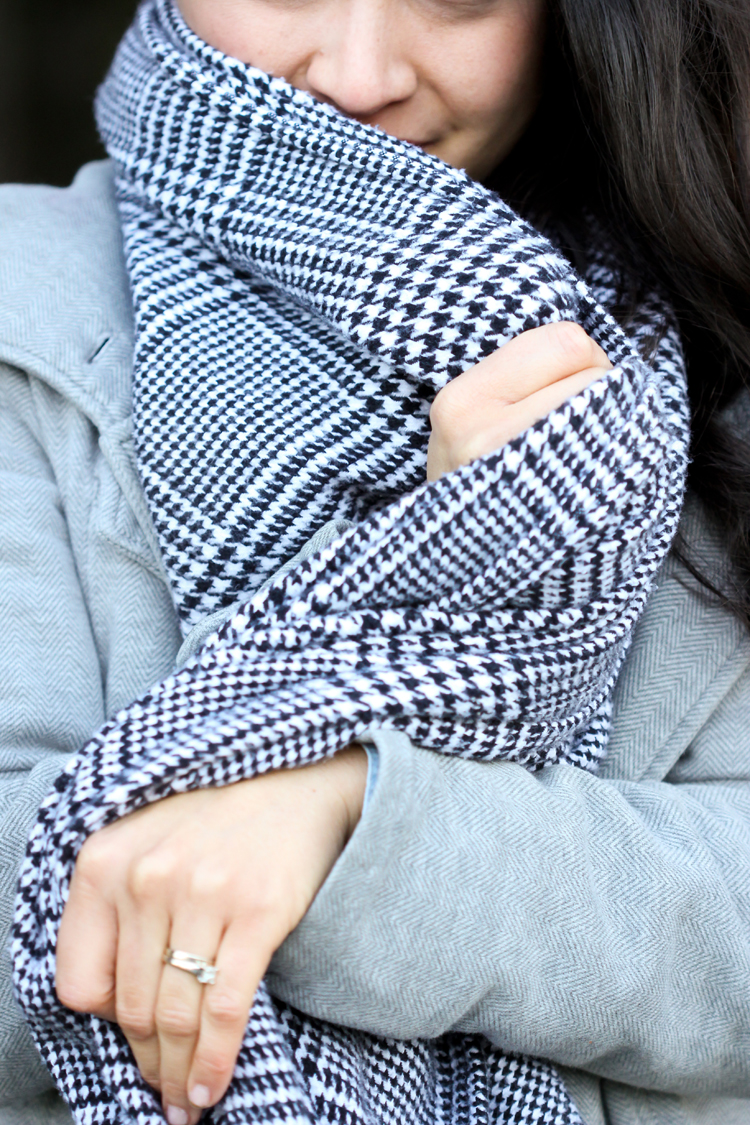 Because this project is so simple and obvious when worn, the quality of your flannel fabric is much more important. These scarves are sewn with a nice, thick, rich flannel shirting which makes them feel really luxe and cozy.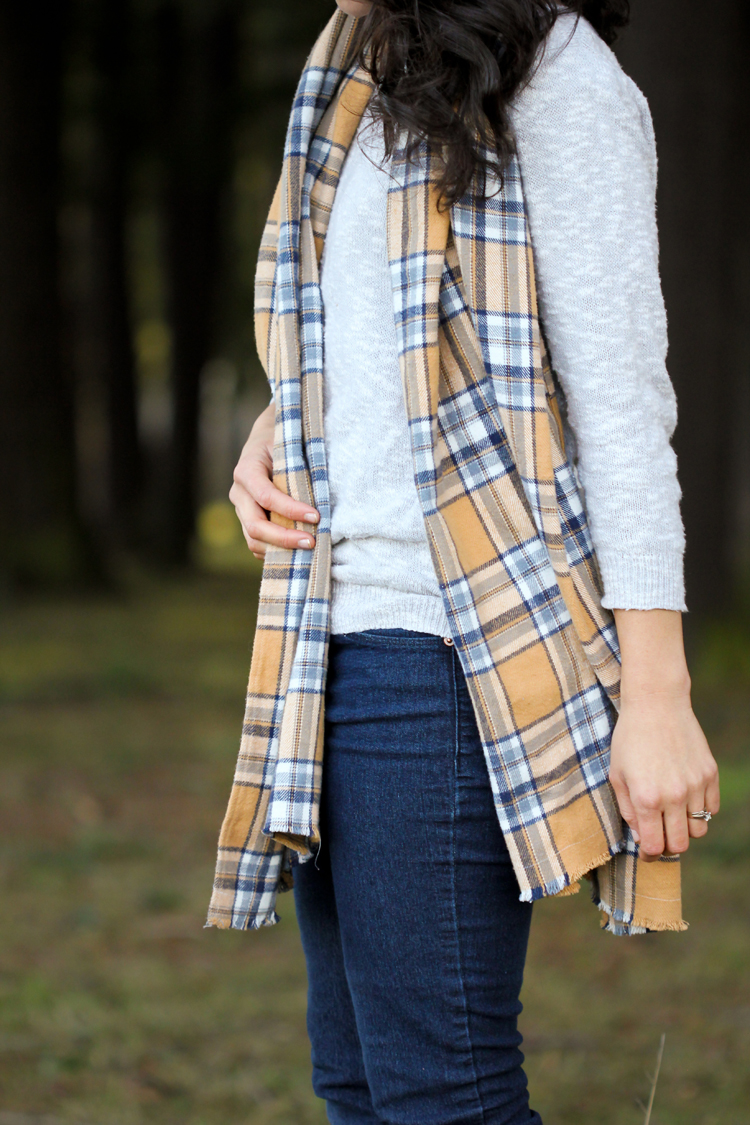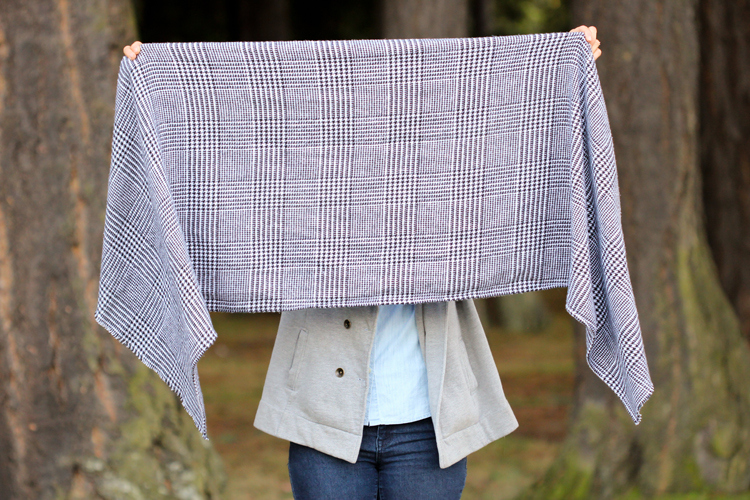 They are also nice and wide and long, so they fit great on both men and women.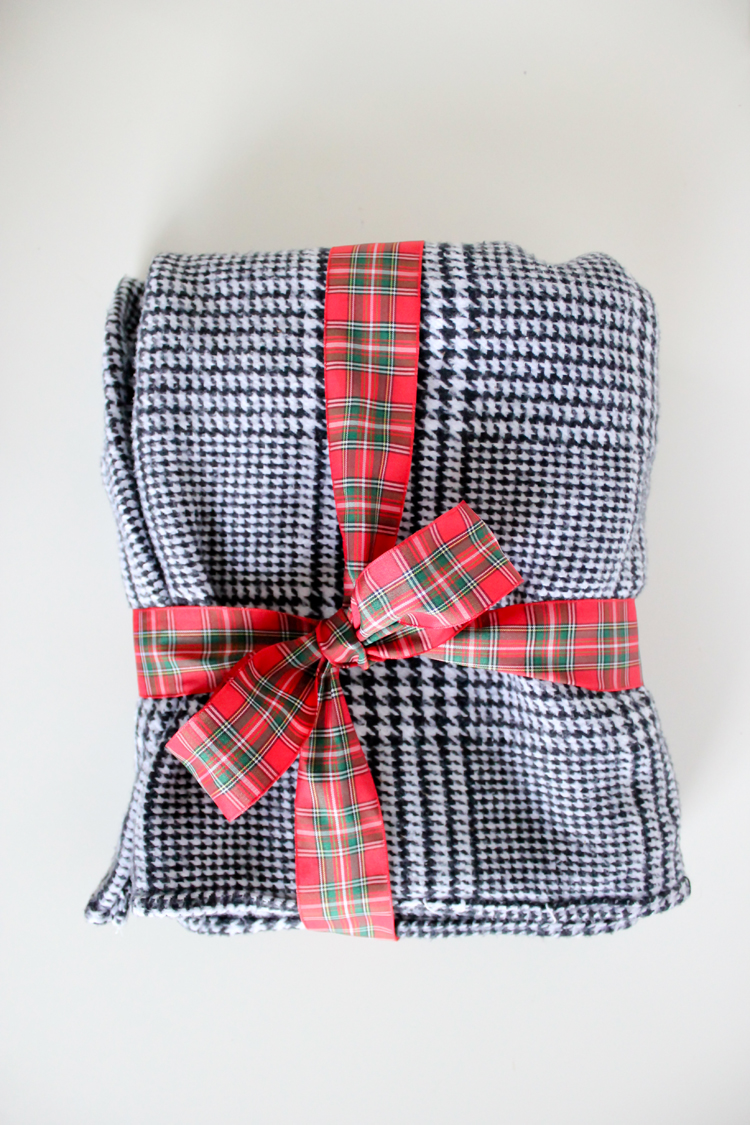 Perfect gift material!
MATERIALS____________________________________
2 yards flannel shirting matching thread sewing machine scissors iron   Notes: *I highly recommend using 
 flannel shirting
, because it is often thicker and softer than regular flannel. It also usually comes in prints that are appropriate for apparel and do not have a discernible right or wrong side. You may use regular flannel, but the scarf will look and feel more impressive, if you spend a few more bucks on a nicer fabric. *The width of the flannel shouldn't really matter, as long as it is more than 43″ wide (and almost all fabric is). *I got my flannel shirting from
Jo-Ann
. If you use coupons or sales, you can make two scarves for around $6-7 a piece.  *Two yards of fabric yields two scarves.  
TUTORIAL_____________________________________
Before you get started: DON"T pre-wash your fabric. I know, I know…this goes against sewing basics 101. You will wash it later to get the ends to fray, and pre-washing is not necessary for this project.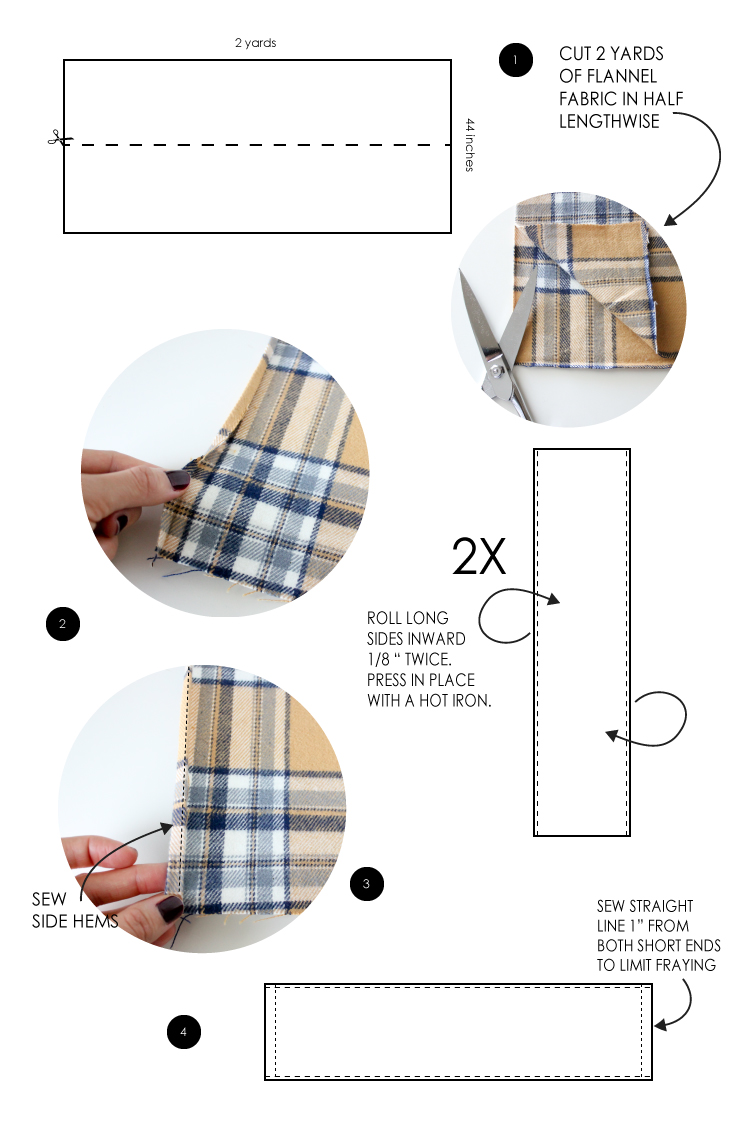 5. Wash your scarves two to three times to get the short ends to start fraying. This is what my scarves looked like after two washes, and after I cleaned up stray frayed threads.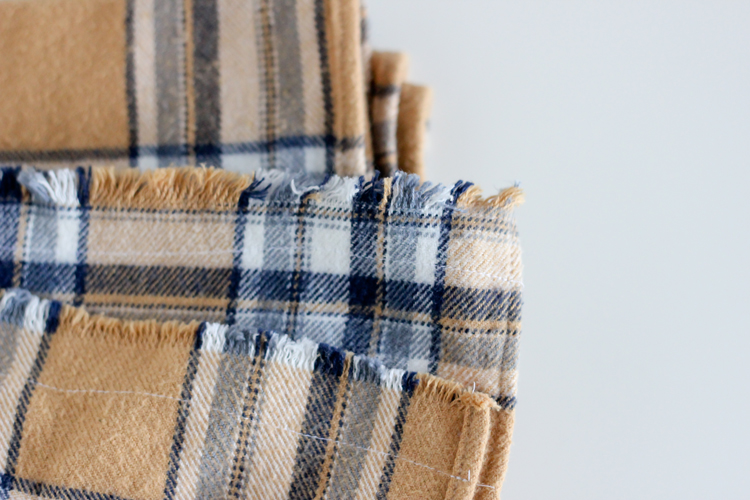 It will continue to fray to the sewn line with each wash.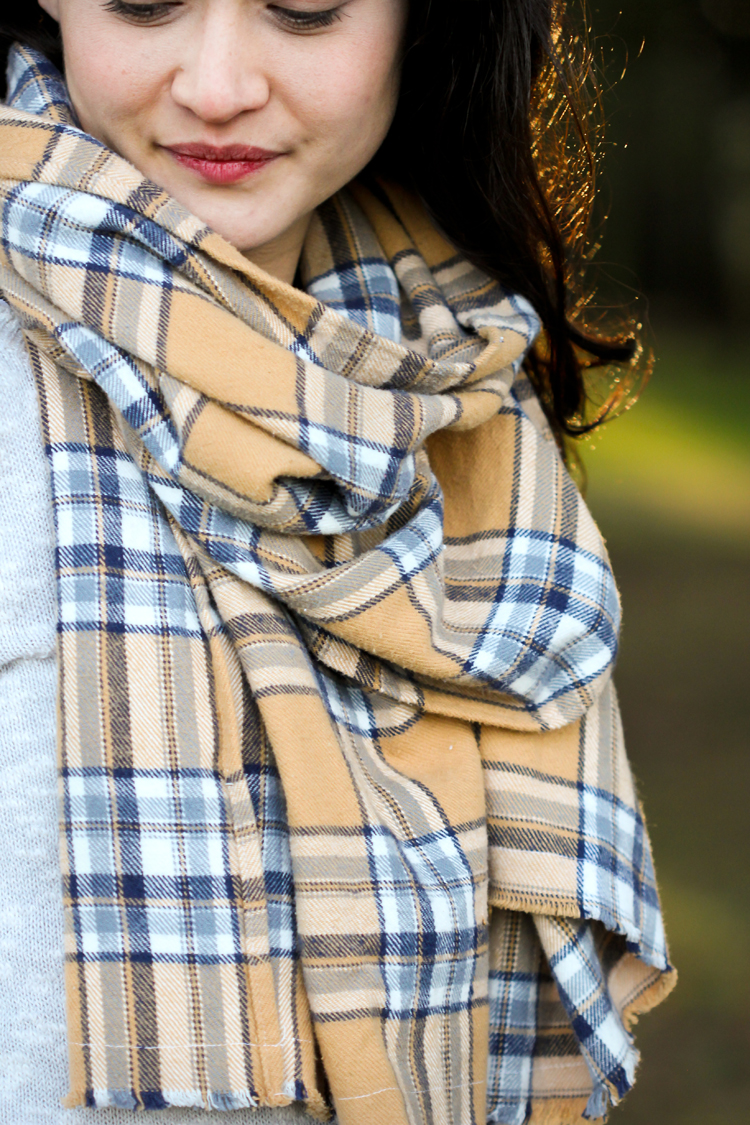 You end up with two identical scarves. One to keep and one to give away to someone you don't mind being twinners with. 😉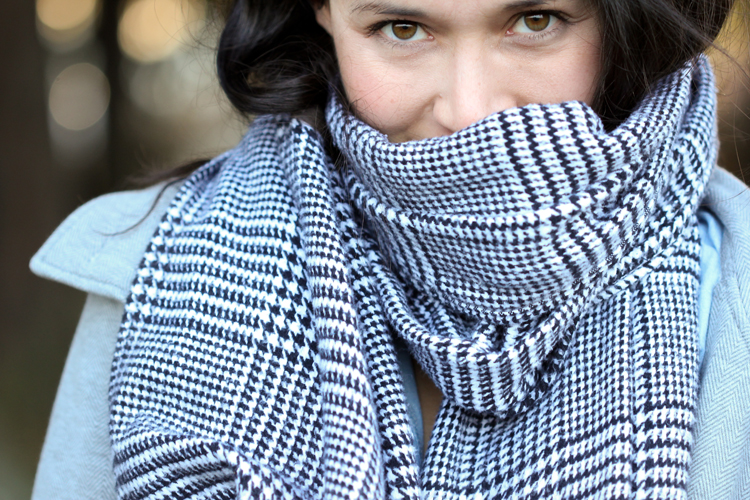 Craving more scarf inspiration? Go HERE.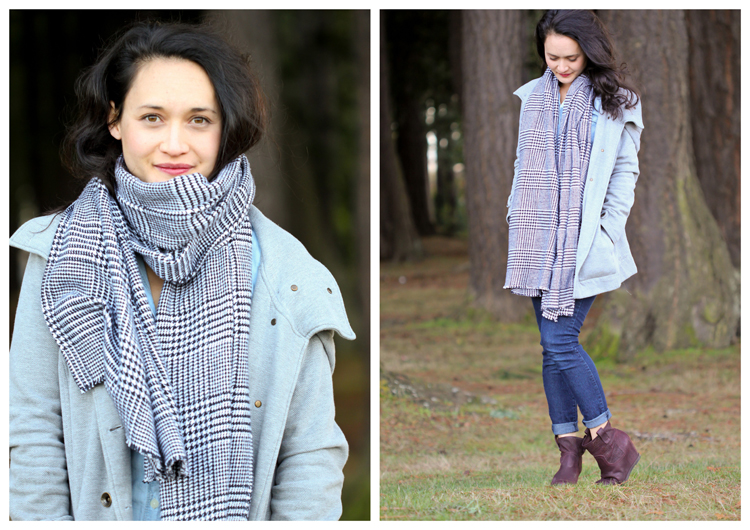 SOURCES: Flannel from Jo-Ann // Boots from Sole Society