Today's project is a quick and dirty DIY.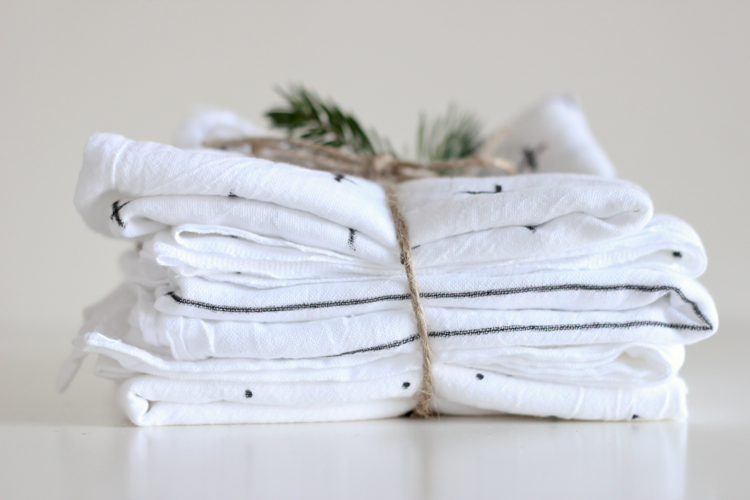 Okay…so not dirty at all really. I mean clean. As in cute, crisp, clean flour sack towels!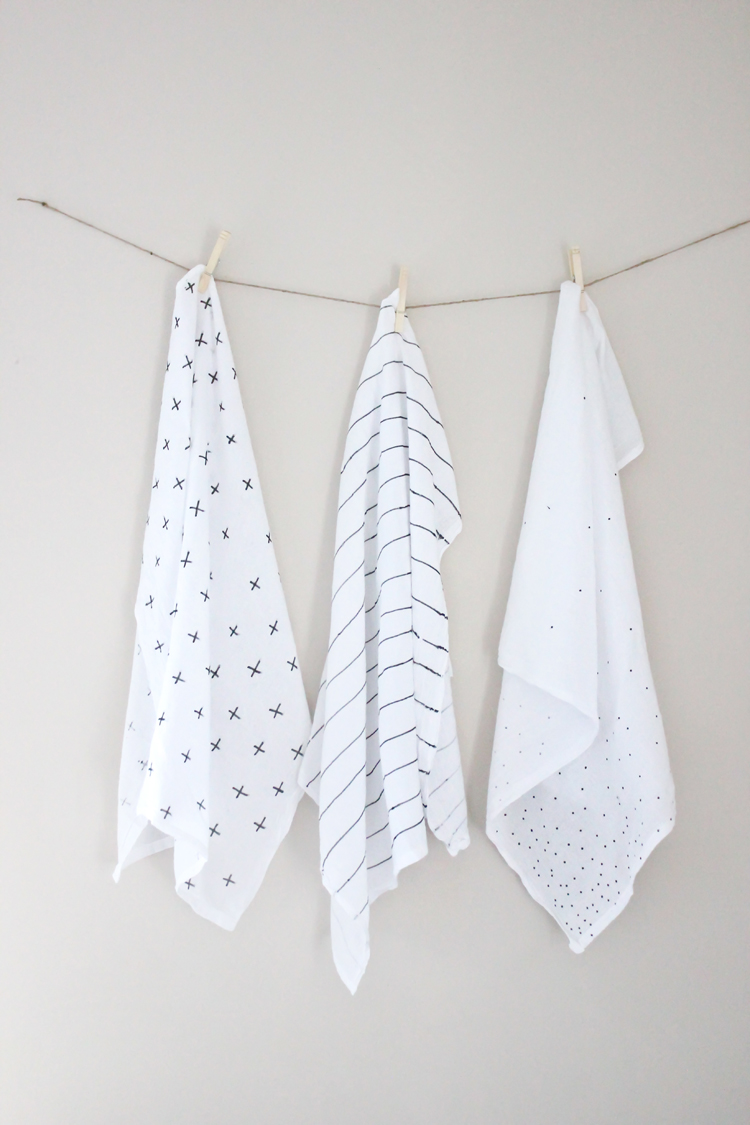 We aren't making the flour sack towels though. Instead we're designing plain store bought ones into cute ones.
You can find flour sack towels at Walmart, Target, and most stores that sell kitchen towels.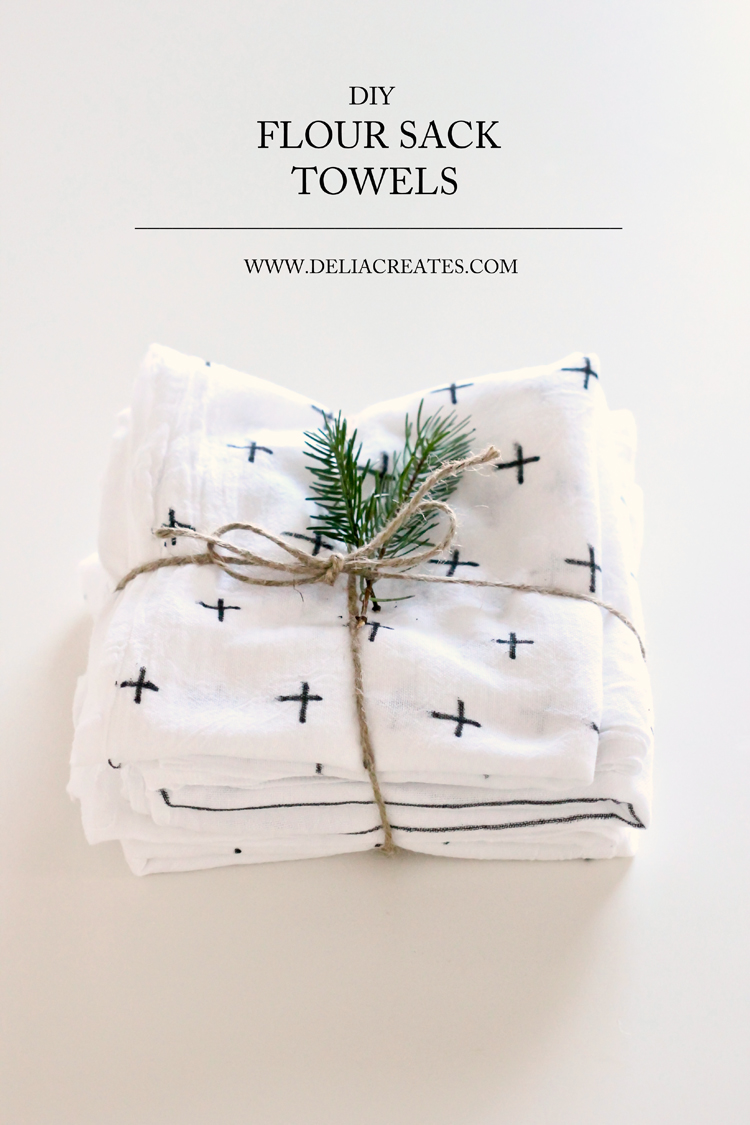 Just take your flour sack towels and add a fabric pen design. Apply a hot iron to set the design and…Ta da!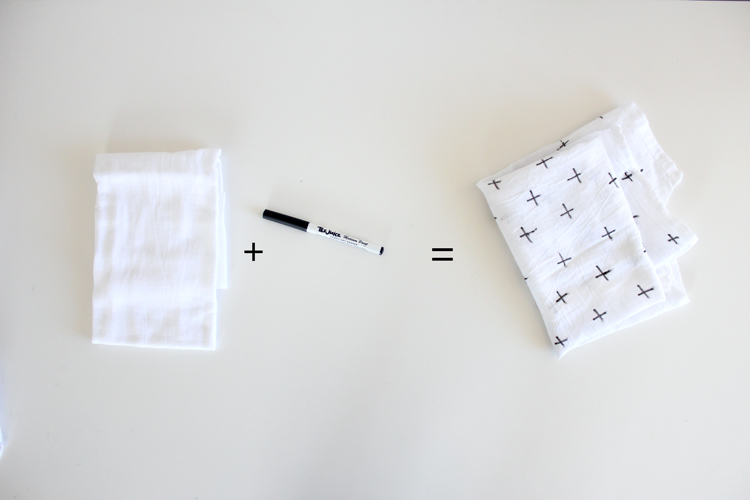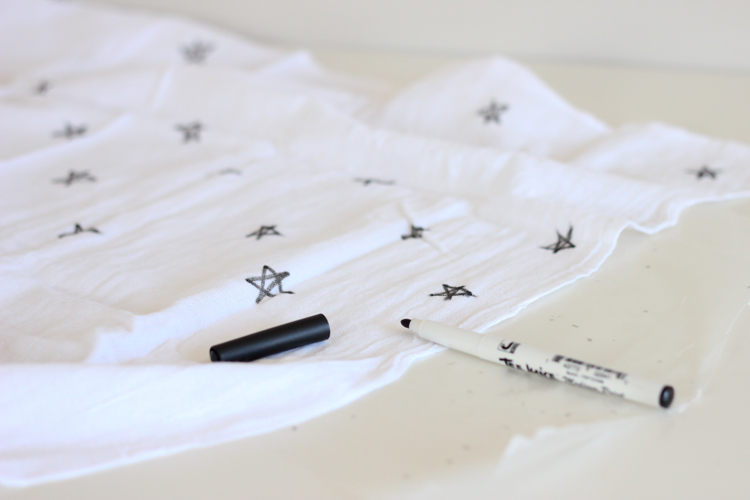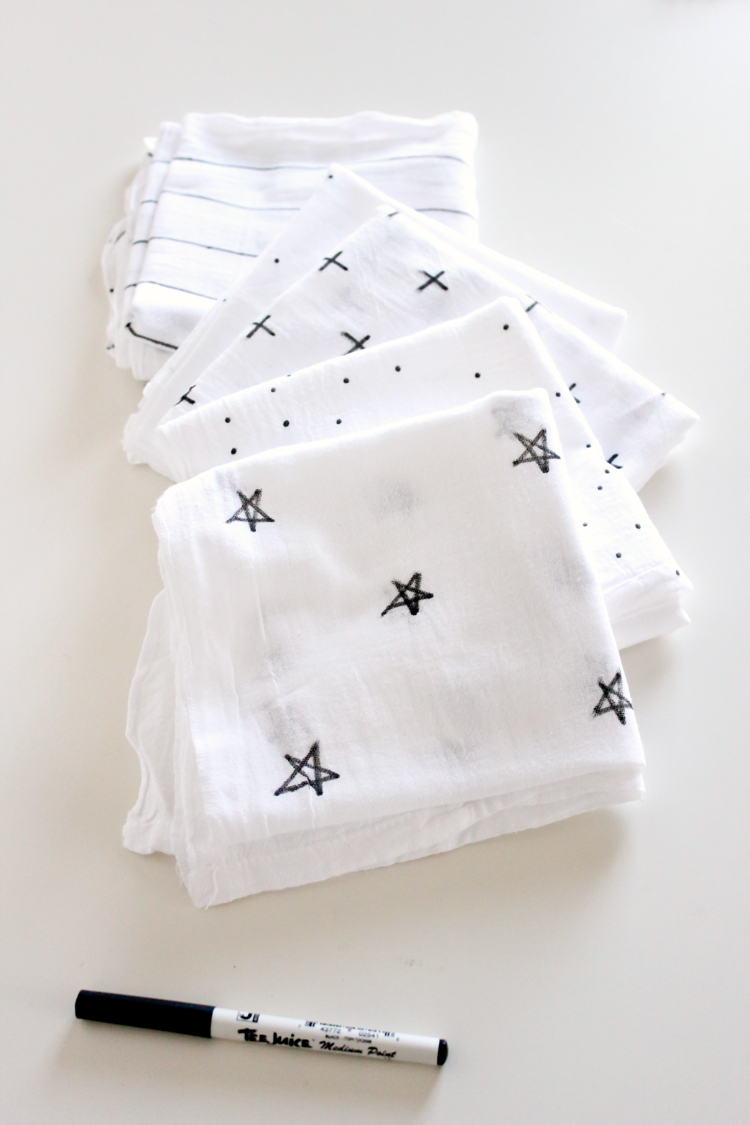 You can bust out a ruler and make it look perfect, but I prefer to let it be a little imperfect. Human. Quirky. Personable. 🙂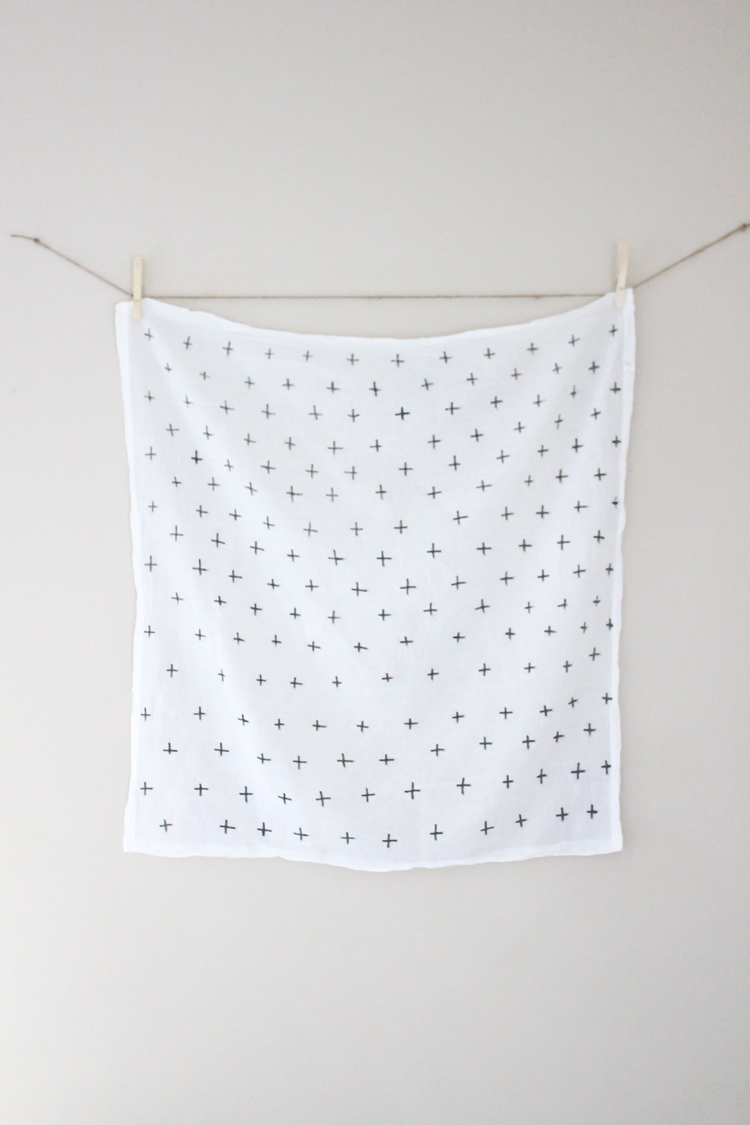 From slightly wavy stripes, to hand drawn stars, to dots, to plus signs. The designs are really simple and quick to do, but make a big impact.
The trick is not to get too fancy. Repetitive patterns work best. Keep it simple, and you can't go wrong.
If you have a really steady hand and great hand writing, try writing out song lyrics or a family recipe? Just be aware that the markers can catch on the fabric quite easily. Consider writing in short strokes. Maybe use all caps?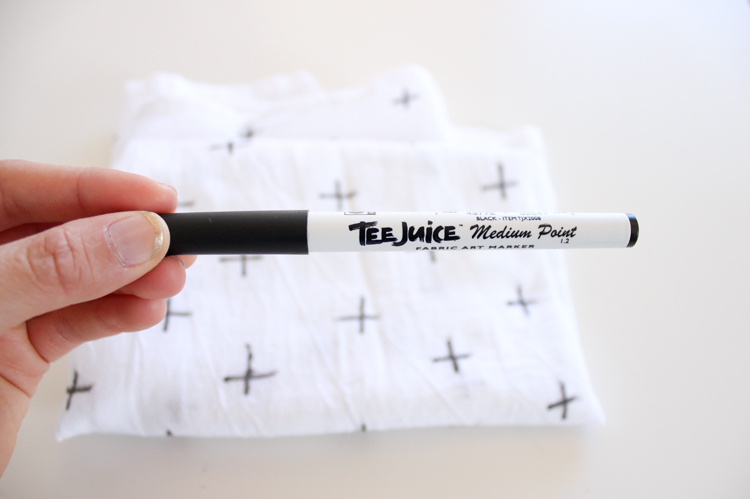 Now let's talk fabric markers…
I personally prefer a medium tip marker. The fine tip is too hard to see, the large tip is too chunky and hard to control. The medium tip is just right. It shows up thick and dark, but not so thick that you lose control over the detail of your design.
As far as marker brands…. I have only used fabric Sharpies or Tee Juice markers and both have worked great. I am sure any marker specifically marked as fabric permanent markers should work fine.
The best part of this DIY is that it's not only cute, but it's practical and functional. Flour sack towels are my go to favorite towel. They are nice and light and big for draping over rising bread, and yet are still absorbent enough to clean up messes.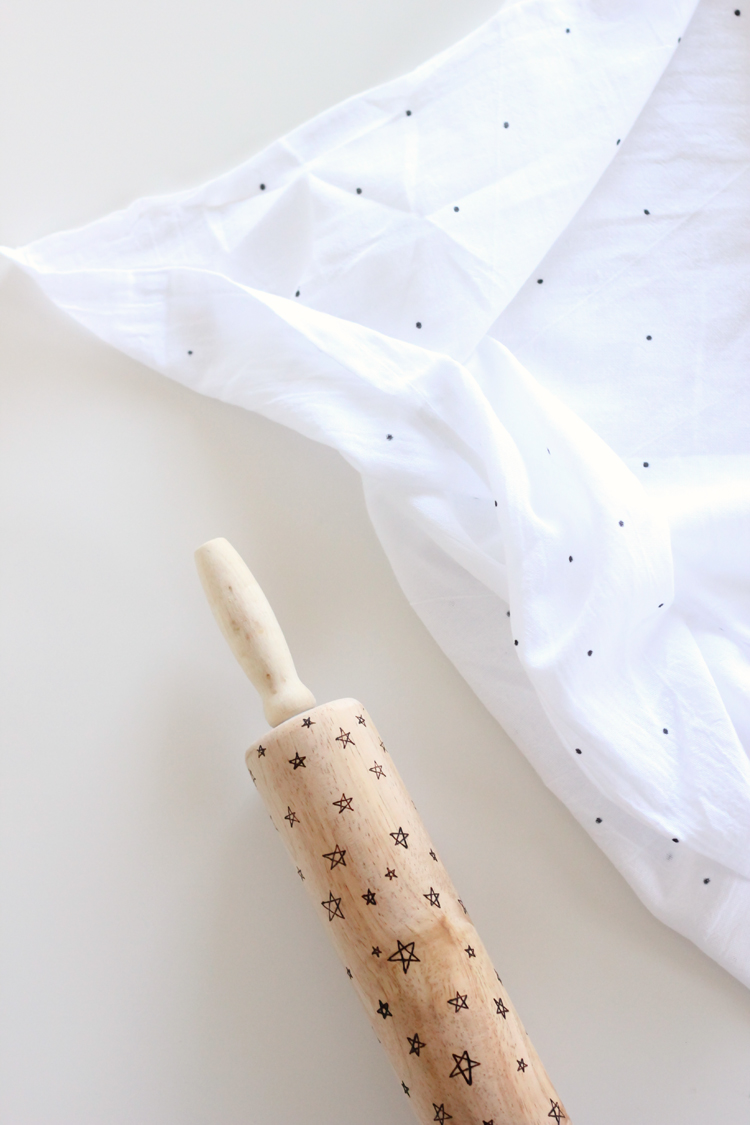 Pair some with some wood burned rolling pins or spoons and a gift card to a kitchen shop, and you have the perfect holiday gift for the baker in your life.
ooh…or it can make a good bridal shower gift!
Or maybe as a gift for yourself. 😉 I made these for others, but I think I might pick up some more towels and gift some to myself as well!
Happy holiday gift making!