Creating my first PDF pattern on my own seemed like such a distant dream a year ago…heck, even a few months ago.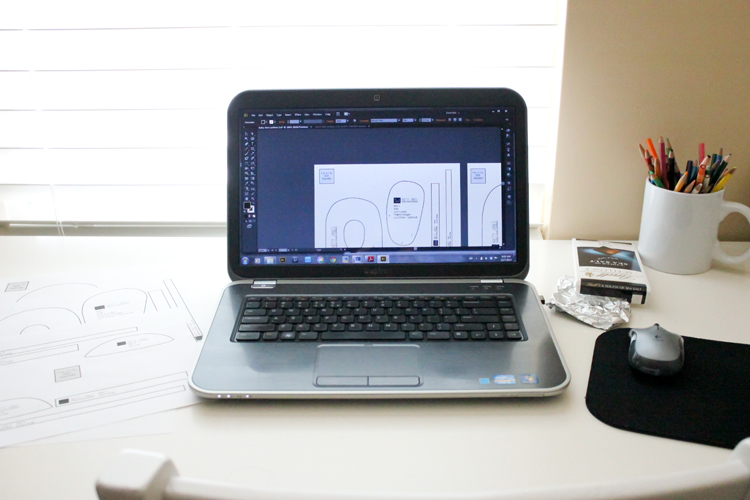 Instead of letting that dream gather dust, I decided to make it happen. So, I got help from one of the best indie pattern makers I know, Melissa Mora, the master mind behind the blog, Melly Sews, and the amazing pattern shop, Blank Slate Patterns.
This girl KNOWS her stuff. She is most known for great sewing tutorials, but her on-going Tech Tip series is also one of my favorite things to follow because she shares stuff applicable to bloggers. She doesn't overwhelm you with what you don't need to know, and she hones in on what you do. Just as she easily demystifies how to sew a zip fly in her sewing patterns, she makes all the techie mumbo jumbo make more sense.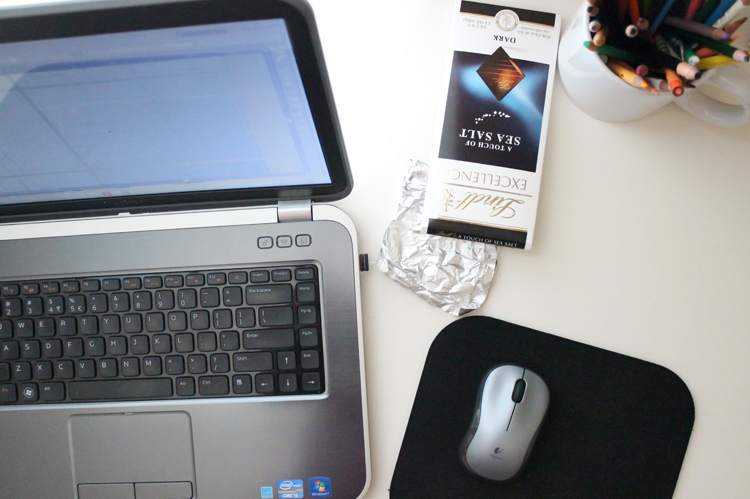 And…she applies this same clarity and simplicity to her Illustrator courses.
I had the privilege of taking both the Creating PDF Patterns Course as well as the Pattern Grading Course. I am still trying to wrap my head around it all, but Melissa sure makes it easier and I like that I don't have to grasp it all at once. She breaks it down into short video segments, which makes it easier to absorb and easier to fit into your schedule. I can review lessons as needed and use the helpful print outs she offers with each lesson. The prints outs are handy for when I go to practice what I've learned. I've got  the key points right in my hands so I don't have to go back and review the video a bajillion times.
You can read more about the courses, as well as her PDF Pattern Drafting service (yep she can do the hard work for you!) HERE.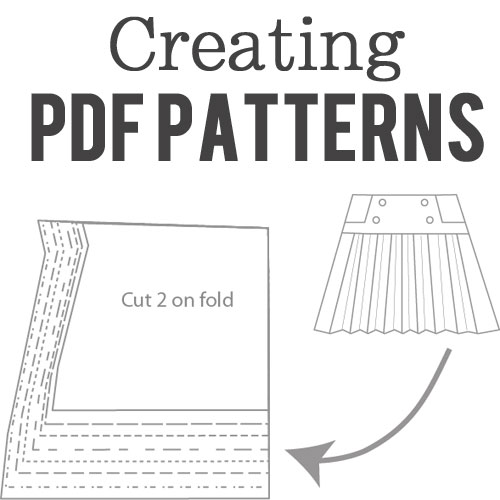 *Keep in mind, that if you are just looking to learn basic illustrator and graphic design that these courses are directed toward making PDF sewing patterns, not graphics. *
Don't think that because it's the free one, that it's a throw away, over-simplified lesson either. No…she covers A LOT. So, if you are still on the fence about whether you want to invest, give the Creating PDF Patterns – Illustrator Basics course a look and you can see what I'm talking about.
And because Melissa is so awesome,
she has also offered 10% off for the first ten of my readers to sign up for a course!
Just use: DELIACREATES at check out. 🙂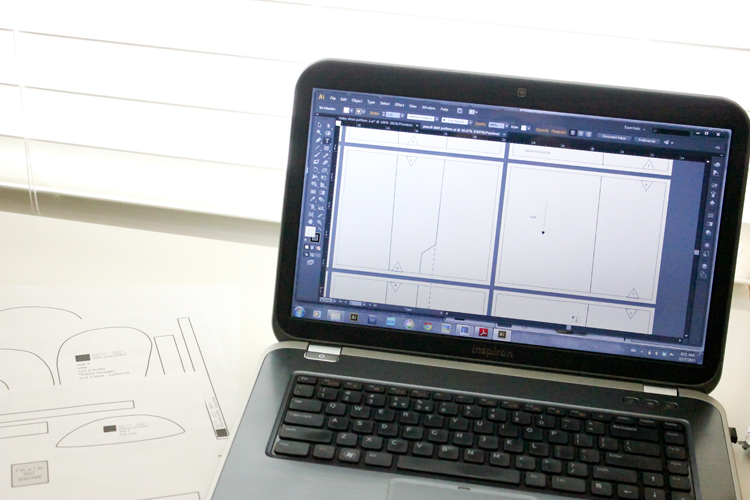 Lastly, I would be remiss if I didn't thank all of my testers who were such a great help in making my first solo pattern a success! Some of them will be posting about their shoes in the coming weeks. Keep an eye out around blog land 😉 and I'll do a round up here in a couple weeks.
Disclaimer: Blank Slate Patterns is one of my sponsors and this post is sponsored by Melissa Mora. That said, I sought Melissa out to do this review, because she really is the best! All the content and opinions I have shared are 100% honest and my own. This is also what my desk really looks like, chocolate bar and all. It's just messier when I am in the middle of a project. 🙂