I admit, when I started this project, I was uncertain of how well it would turn out. Would the fur yarn look like fur or just like a fuzzy teddy bear?…Well fake fur, but you know what I mean.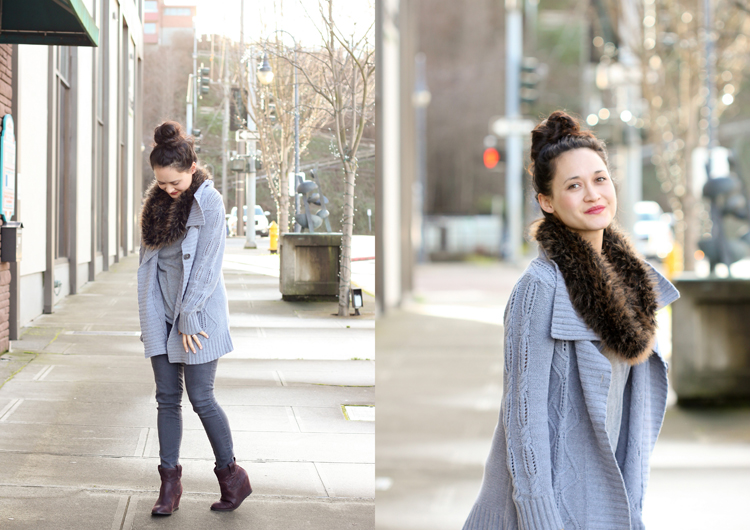 It totally blew my expectations out of the water! It's probably my favorite of all the scarves I have made for Scarf Week!
It's made from a newer yarn from Lion Brand called Pelt. I used Fisher, but there are a handful of different colors to choose from. It looks like faux fur, it's super soft and cozy,and it doesn't shed as much as faux fur fabric. In fact, I only remember some very minimal shedding from when I was tugging on it and crocheting it and hardly any since wearing it. As you can tell, I am a big fan!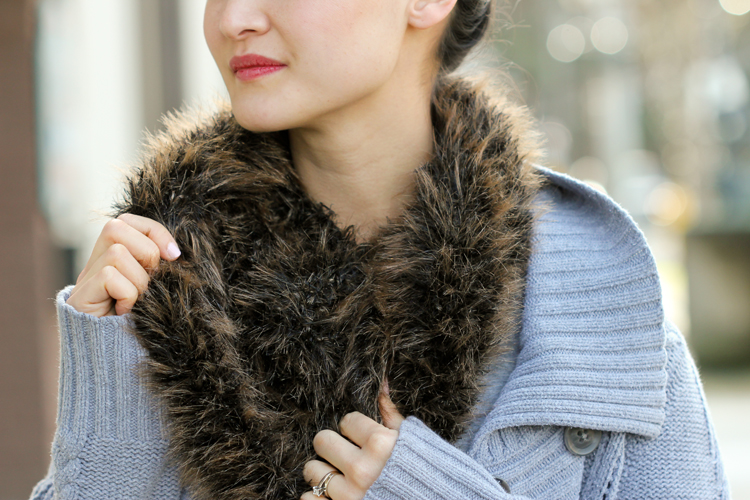 The only draw back, I would say, is that it is a challenging yarn to crochet. It's really difficult to see the stitches, so I mostly crocheted by feel, rather than sight, and I had to count my stitches for almost every row to make sure I stayed on track. The upside to it's fussiness is that if you do make a few mistakes, you honestly can't see them!
It's definitely not a yarn I would recommend to beginners, but once you have some experience under your belt, this yarn is forgiving enough to tackle if you're still new to crochet and up for the challenge.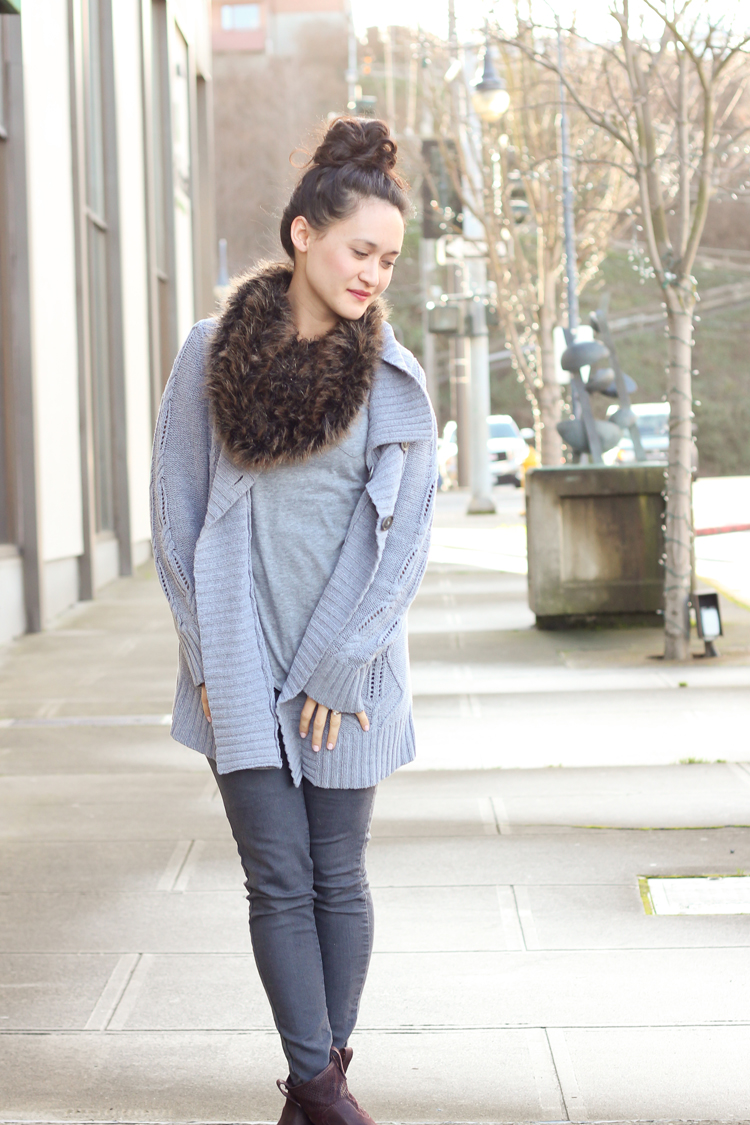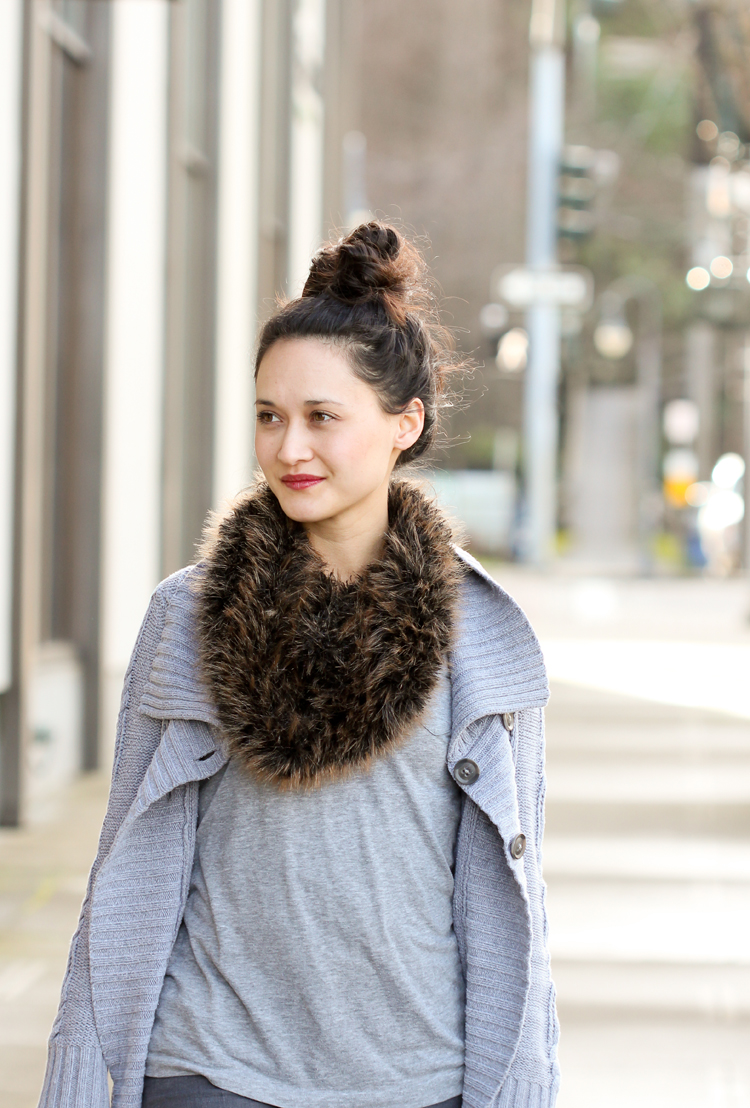 Because the furry yarn makes detecting detail impossible, I designed this cowl simply. It's just half double crochets worked in looped rows. Single crochets were too dense and double crochets were too loose. Half double crochets turned out to be just right for basically weaving a length of faux fur.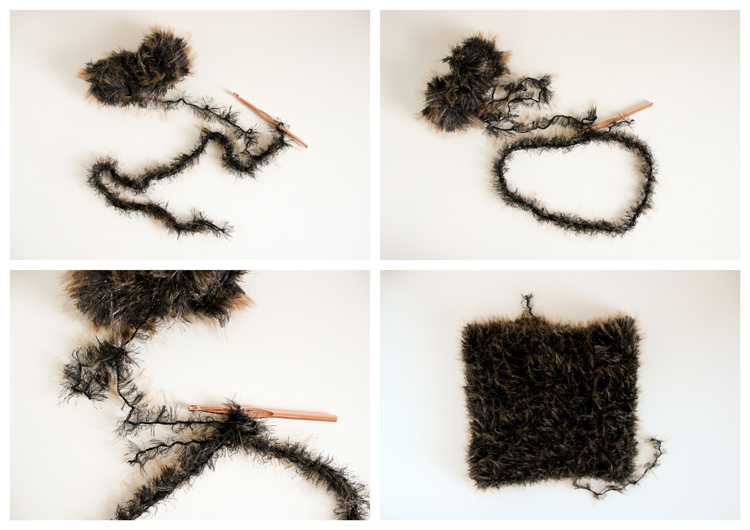 MATERIALS
Pelt Yarn in Fisher – 4 balls (or about 190 yards) N13/9.00 mm hook Yarn needle  
GAUGE
It's hard to count the stitches to determine an accurate gauge,  but the finished cowl is about 11.5″ tall and 28 inches in length (looped around).  
ABBREVIATIONS
ch – chain hdc – half double crochet sl st – slip stitch  
PATTERN
Foundation chain – Ch 50, sl st to first ch, creating a looped row. (50) Row 1: Ch 2, hdc in each stitch around, sl st to first top of ch 2. (50) *crochet in the yarn space, rather than the top loops if that's easier for you* Rows 2 – 27: Repeat Row 1 Optional Row 28, sl st around. Tie off end and weave in tails with yarn needle.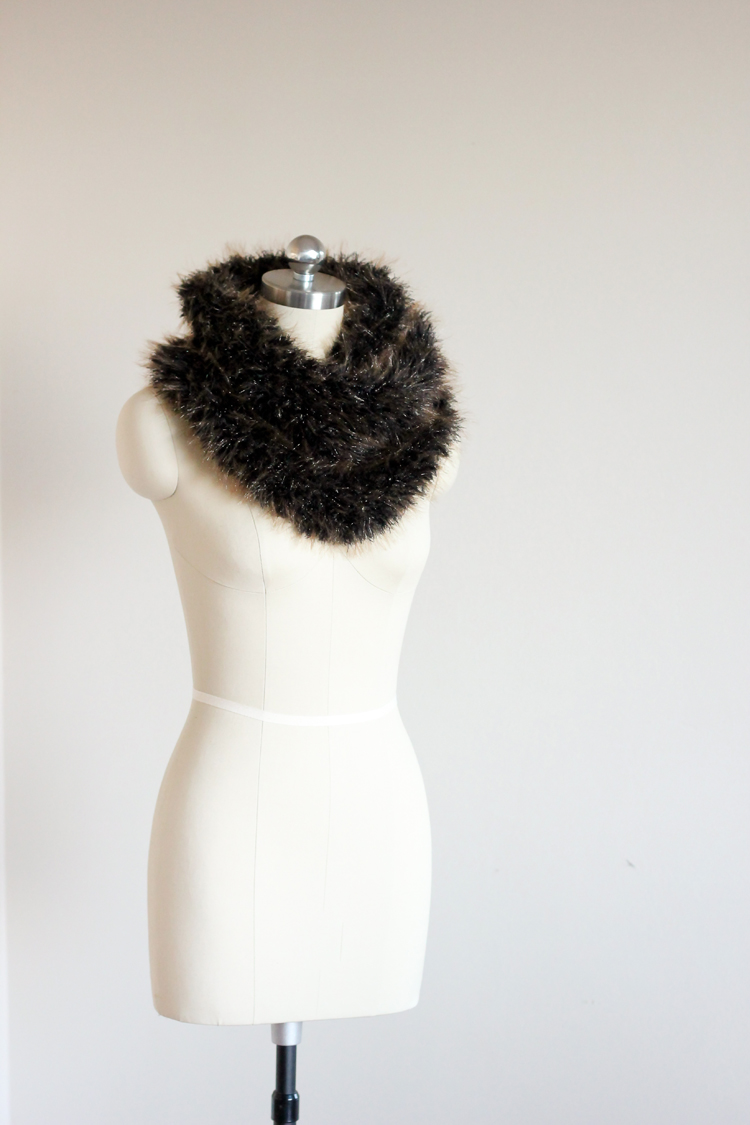 When your done, give your scarf a good shake and fluff and you're ready to roll.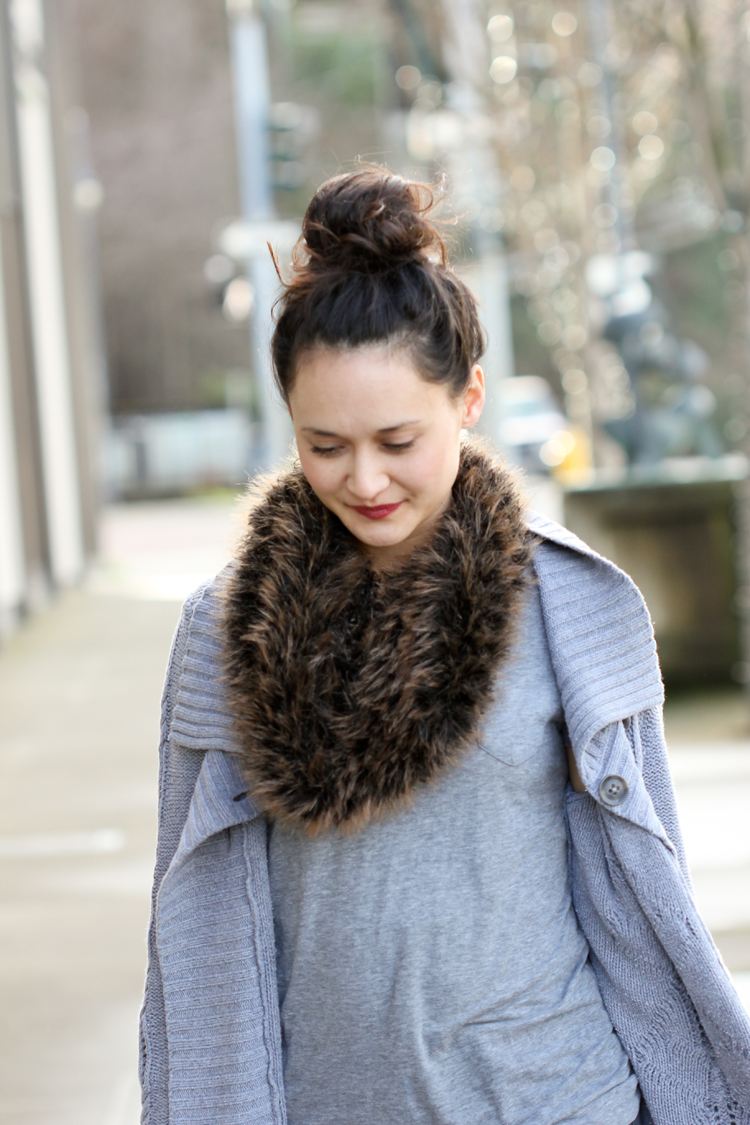 If you are looking for more free crochet scarf patterns check out past projects HERE, or  stay tuned this week and next for the rest of Scarf Week. I'll be sharing a new free crocheted scarf pattern almost daily!