If you're like me, this project may remind you of your kindergarten days. Do you remember putting old men's dress shirts on backwards and splatter painting with old toothbrushes?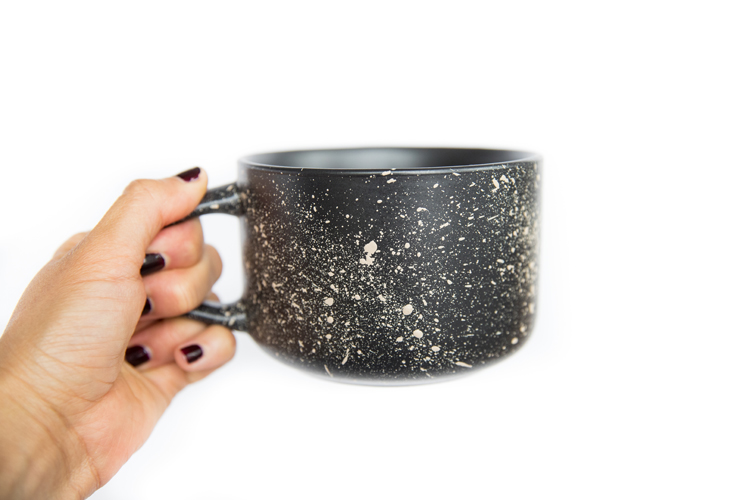 Today's project is pretty similar but…. with a more sophisticated finish. Ha!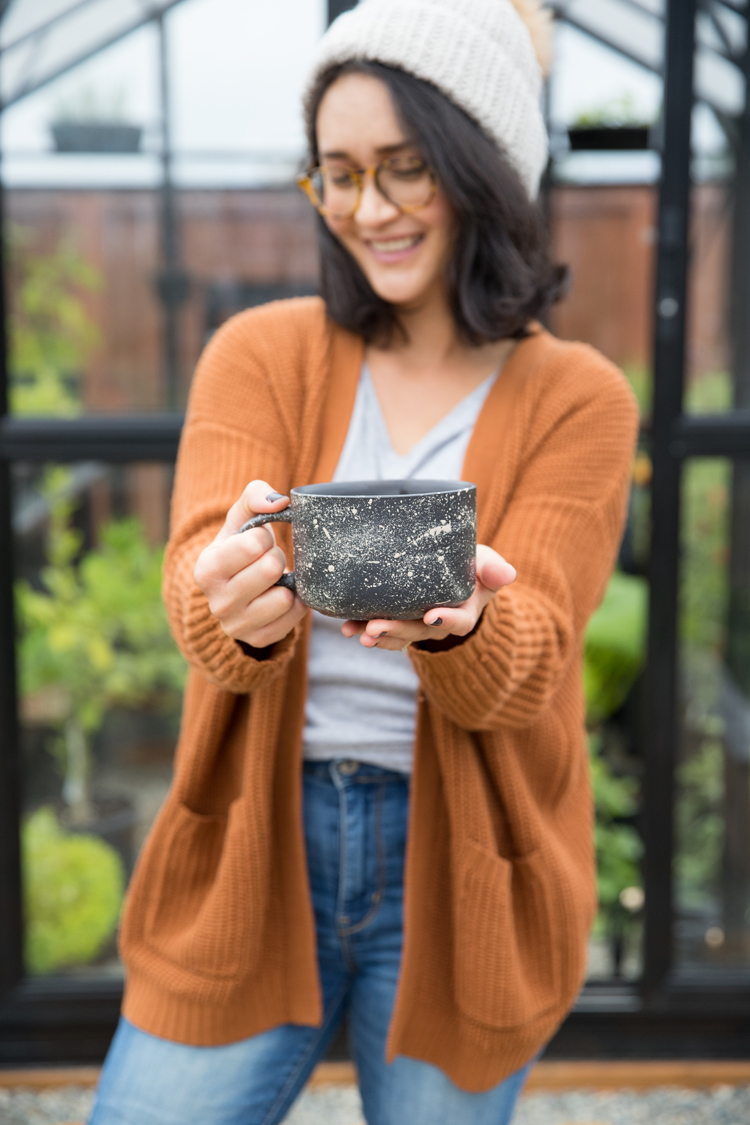 Aside from the ease and nostalgia, I love this kind of messy look because you can't well…mess it up. Even if you don't consider yourself "crafty" you can totally do this.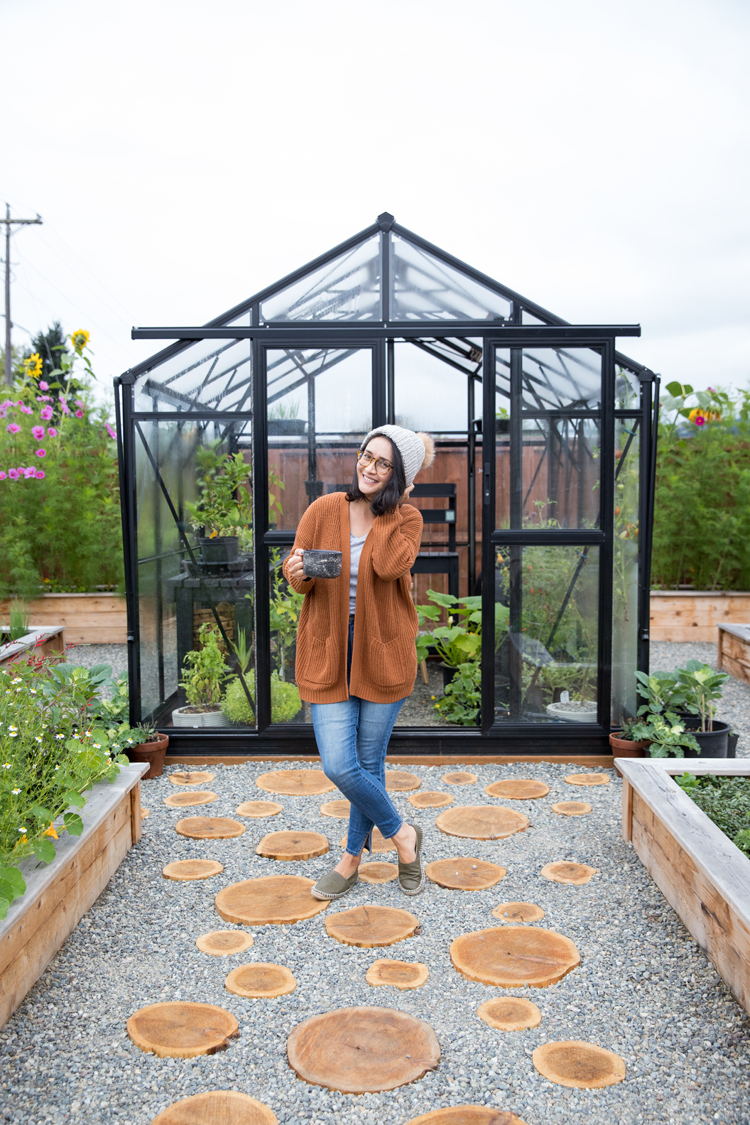 I should mention that I have actually shared a dishwasher safe dishes painting project before. It worked great and has help up beautifully (yes even in the dishwasher) over the last five years, but it used much more expensive, harder to source paint. For today's project, I'm using a $3 bottle of craft glass paint and it works just as well. At least so far it has… These mugs have held up perfectly in the dishwasher for several washes so far.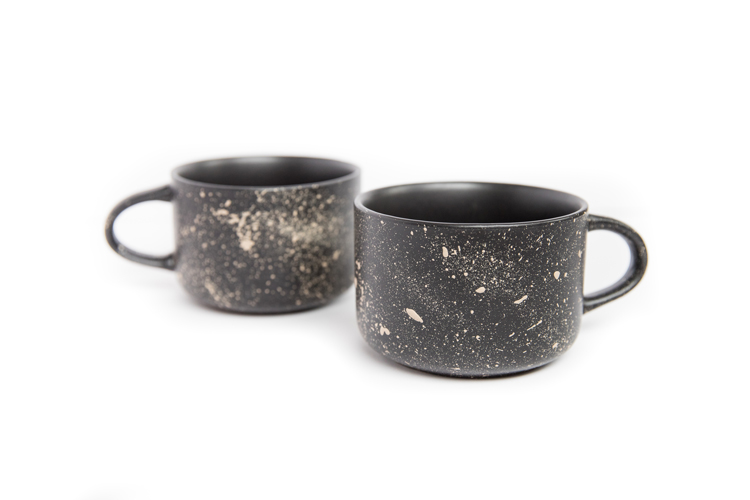 Materials
DecoArt Glass Paint*
Old Toothbrush
Blank Mugs**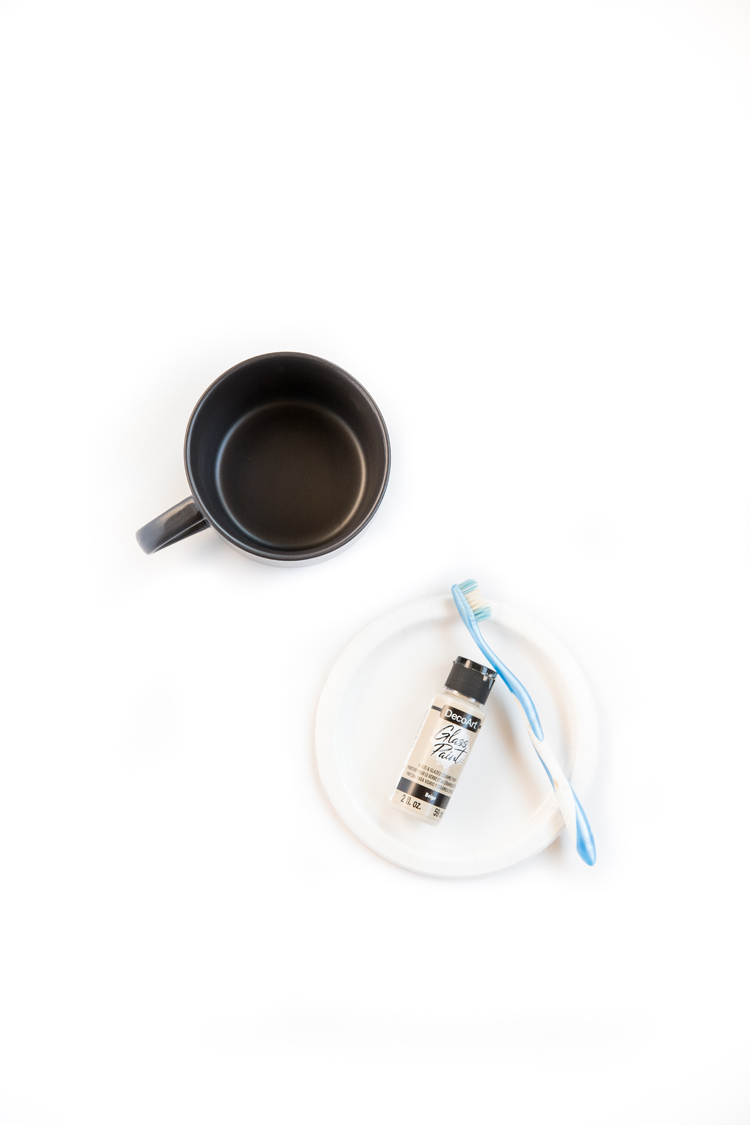 Materials Details

*I found this at Michaels for $3 a bottle. Not all stores carry it, so you may need to order it online. I was a little skeptical because it looks like craft paint, but it has performed beautifully and IS dishwasher safe. It also comes in 20 different colors.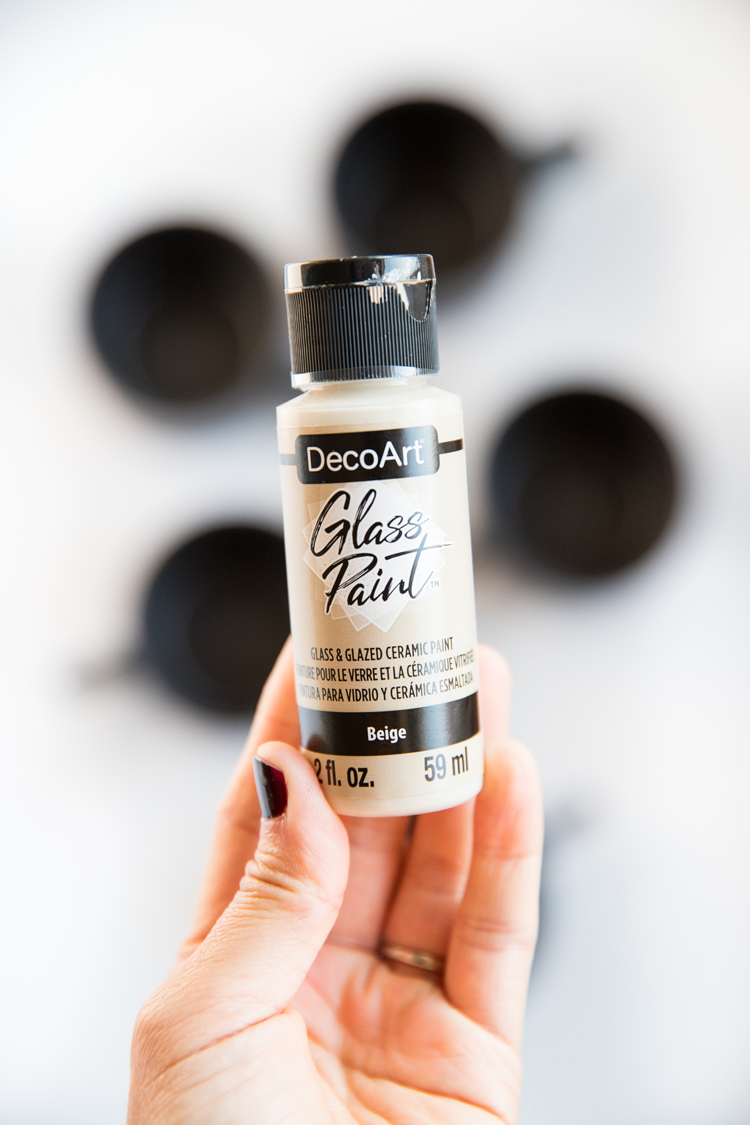 **I found these matte black, blank mugs online from Walmart.com. Any mugs should do though. Just be sure that they can be baked in the oven to 275 F because that is a part of the curing process. If in the future that link changes, the brand is 10 Strawberry Street.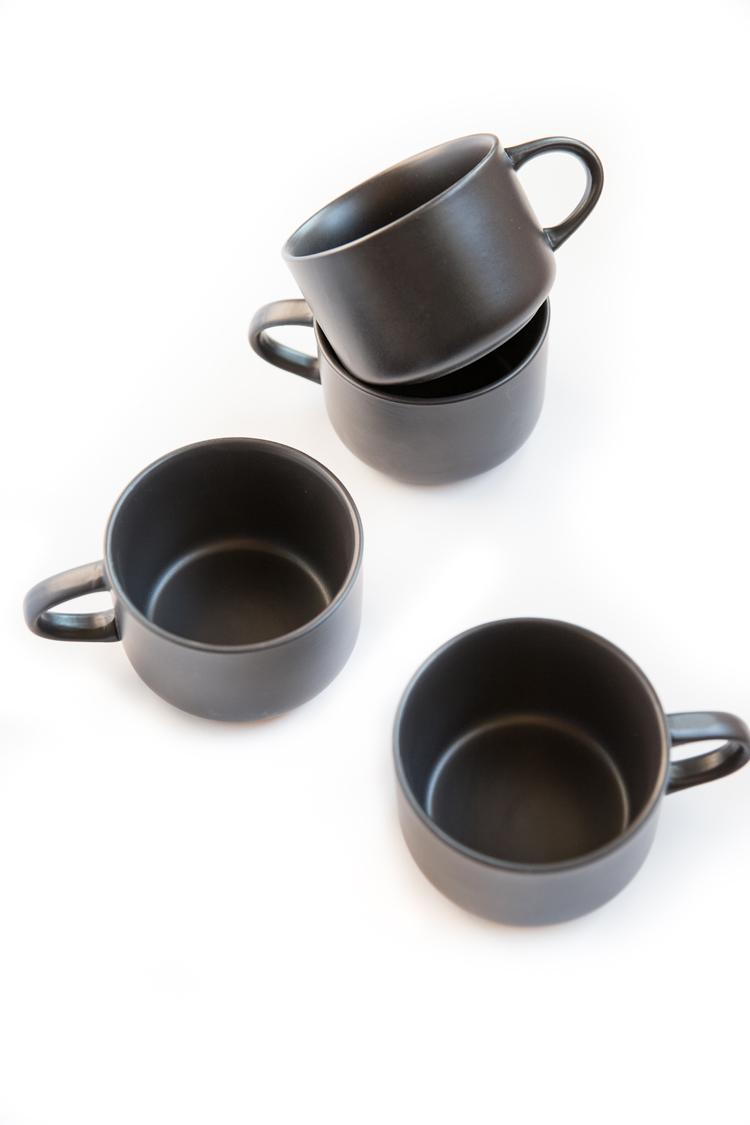 Video
Here is quick video tutorial of the steps I explain below. If you scroll past this video, it should pop to the side or top of your screen so you can keep viewing it as you read.
Tutorial
Step One: Clean the mugs and remove any stickers.
Step Two: Place your mug one at a time, lip side down, into an empty box to protect your surroundings from the paint splatter.
This paint does not come out of clothes and is hard to clean up once dries and starts to cure.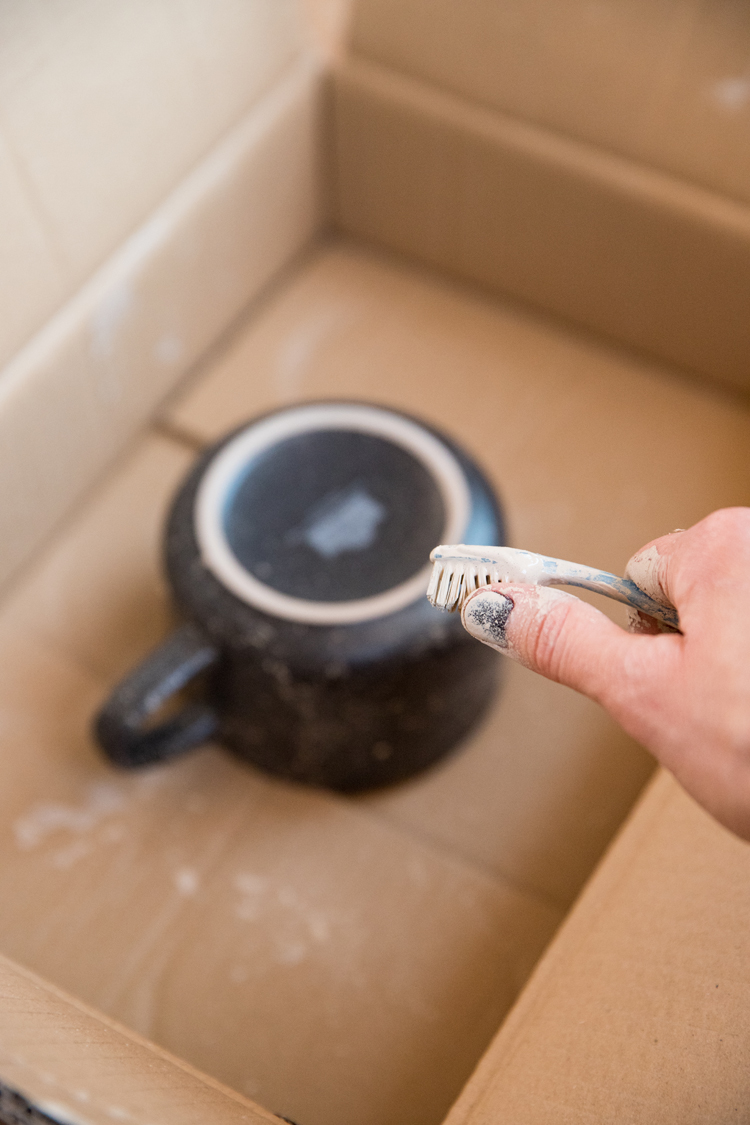 Step Three: Load up your old toothbrush with paint and flick it onto your mug. More paint equals bigger splatters.
TIP: If you make a mistake, take a baby wipe to the surface to wipe it clean. It may take some persistence to get it out.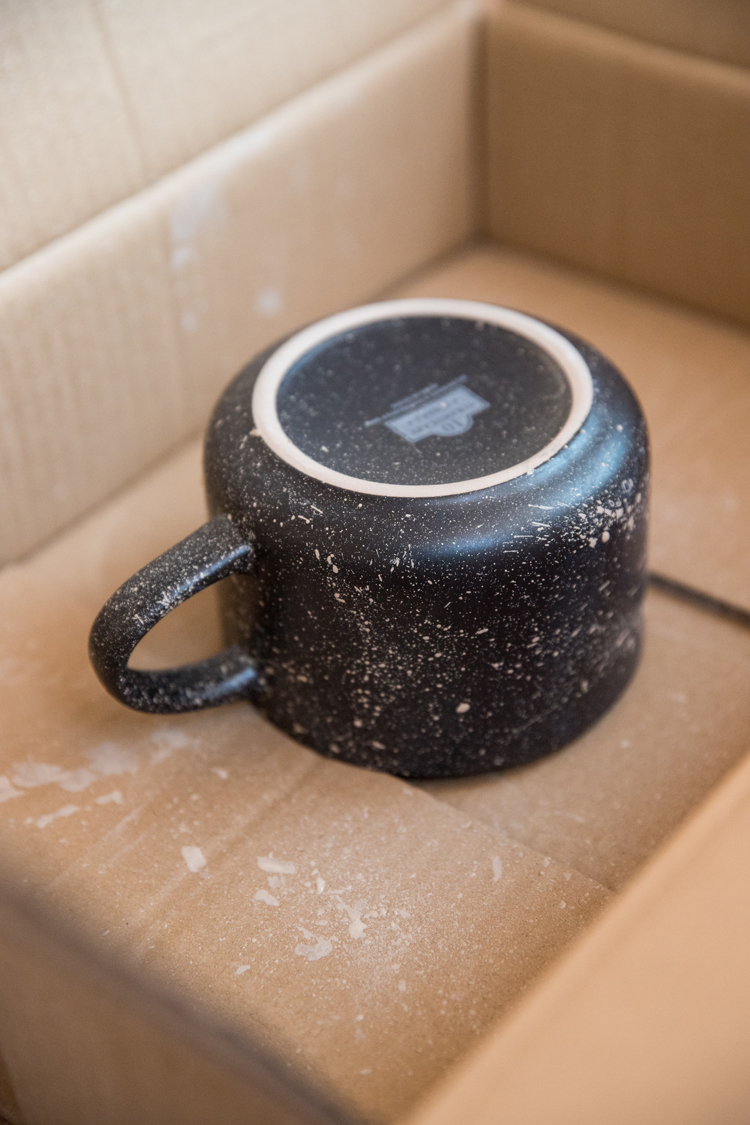 Step Four: Let it dry/cure for four days per paint bottle instructions. I find that it dries to the touch in about an hour. This can depend on the thickness of the paint as well.
Step Five: To cure it so that it's permanent and dishwasher safe, place into a cool oven. Heat the oven to 275 F. Bake at that temperature for 30 minutes, then turn off the oven and let it cool before removing.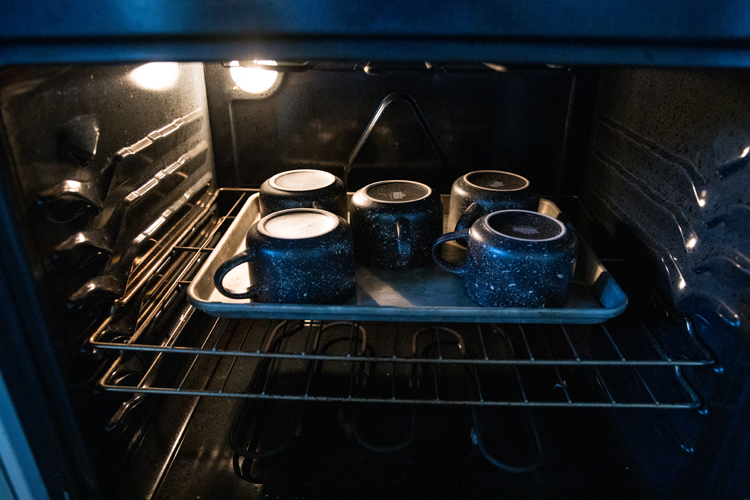 That's it! It's now dishwasher safe!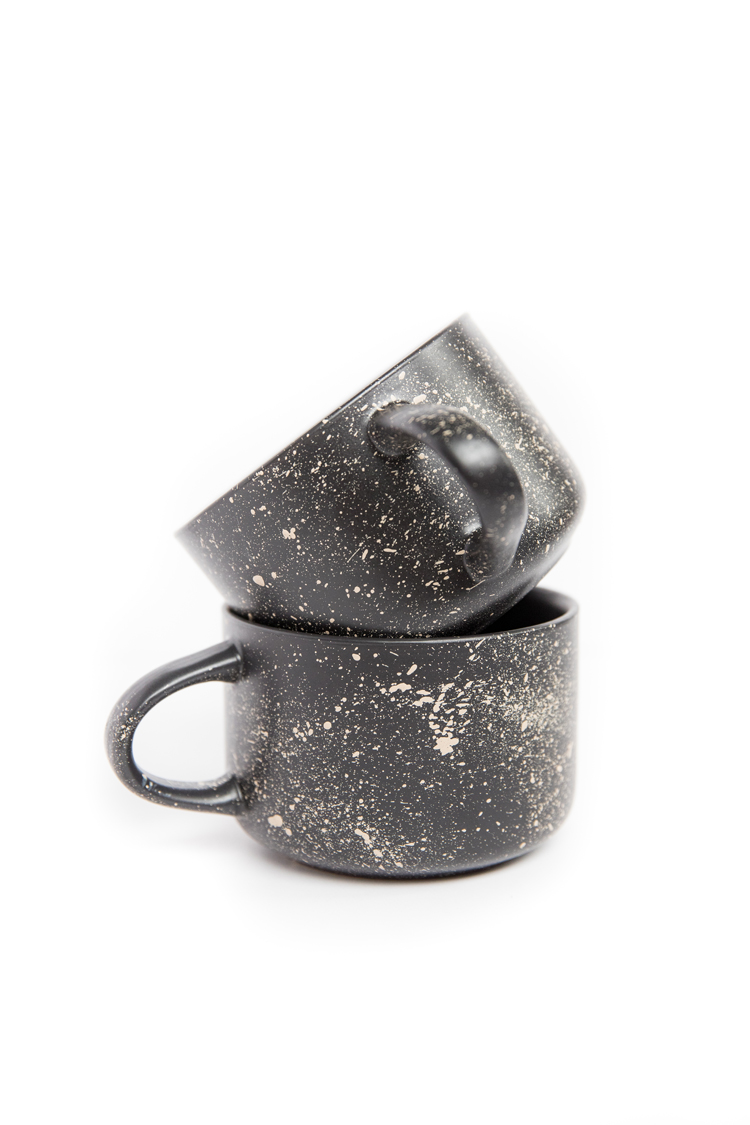 I also a wrote a post about growing and drying your own herbal tea. Go HERE if want to check that out.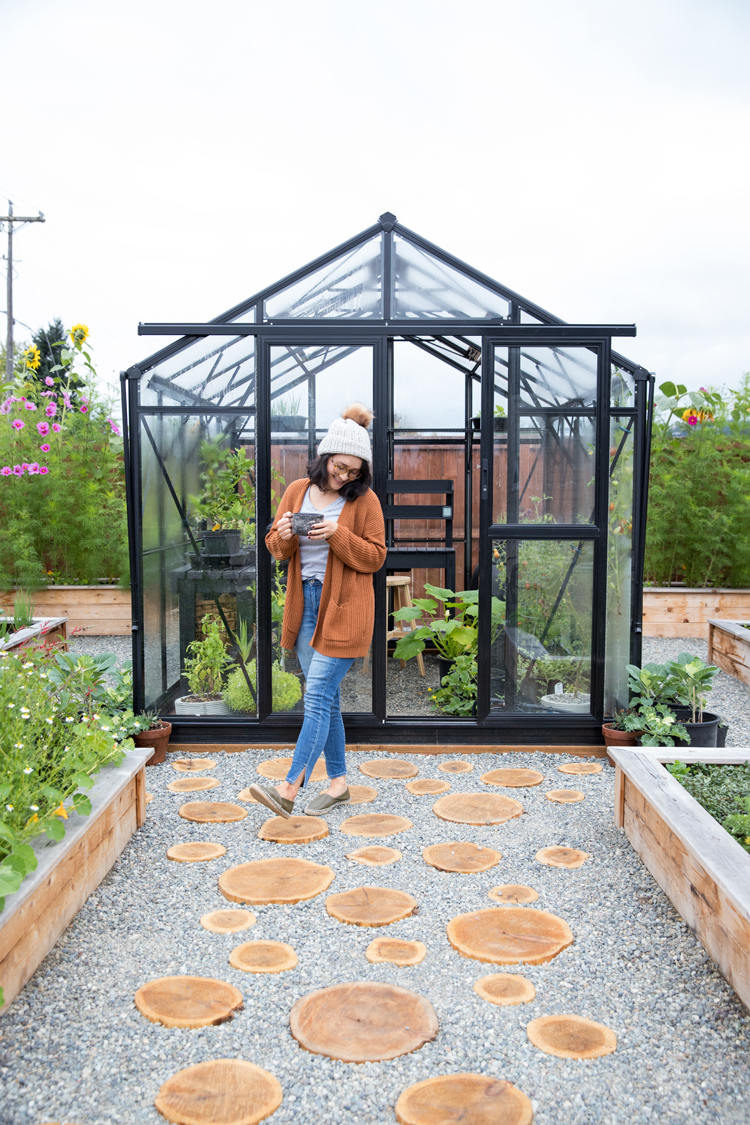 For a free crochet pattern and beginner video tutorial for my beanie, go HERE.