This is lesson four in my Crochet Basics series and we're making a hat! Woot! I promise it's EASY and so fun.
If you can crochet a rectangle, you can make this hat.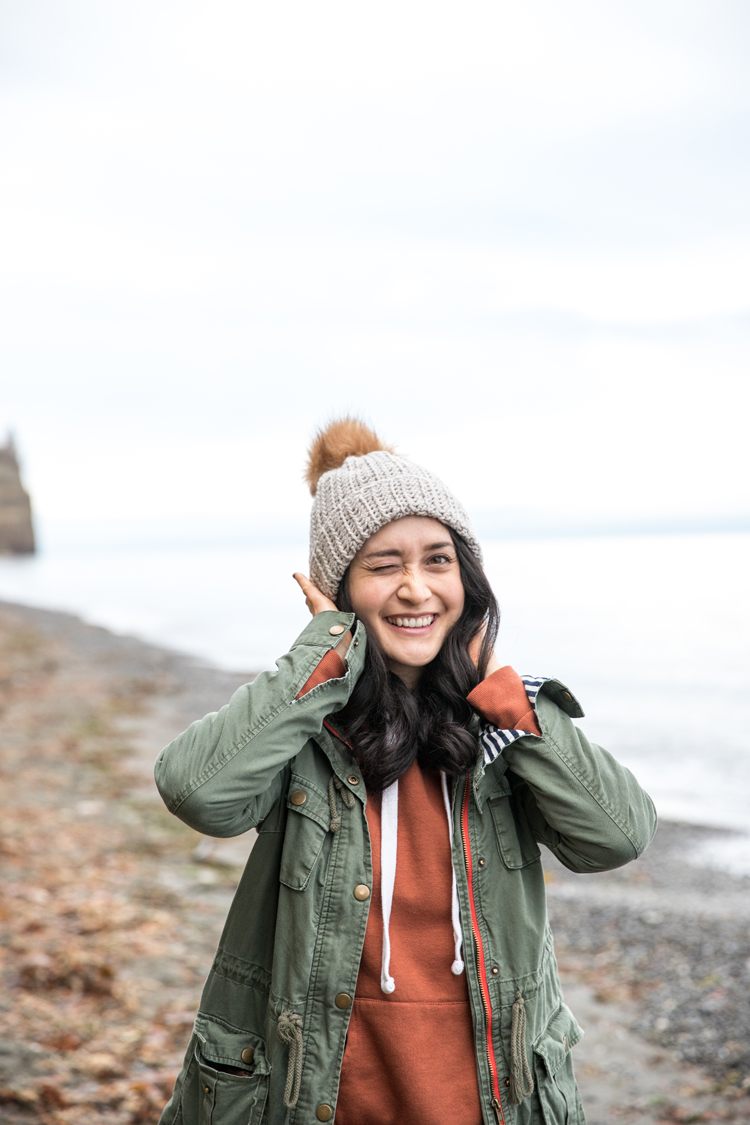 I'm also teaching you how to half double crochet, which is almost exactly like double crochet, with one small change. In fact, this stitch is SO simple, I'm throwing in an extra skill of working in the front loops only.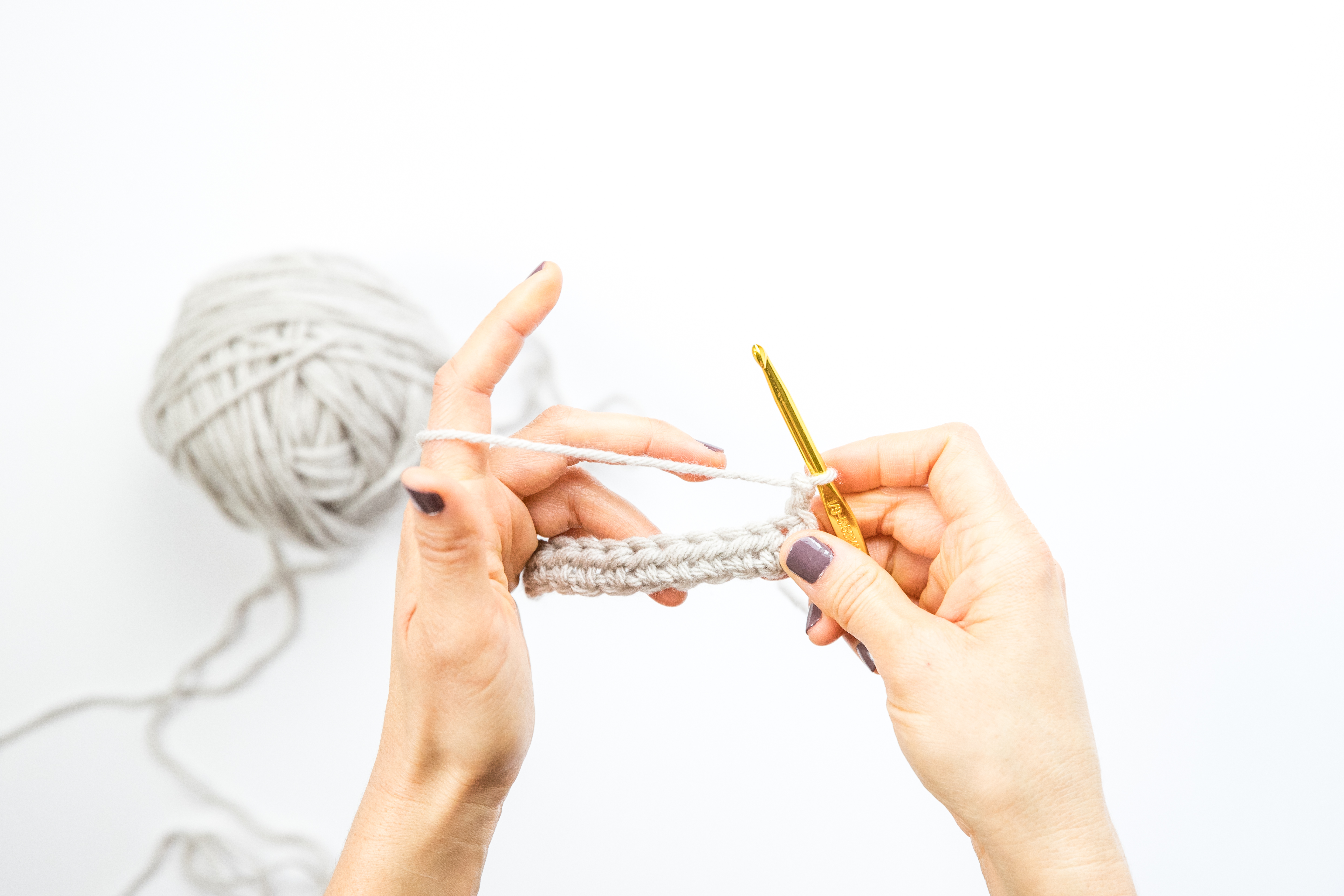 By working in the front loops and not both top loops, you get a nice ribbed texture without hardly any extra effort. It's my favorite way to add a little dimension to a project while still using basic stitches.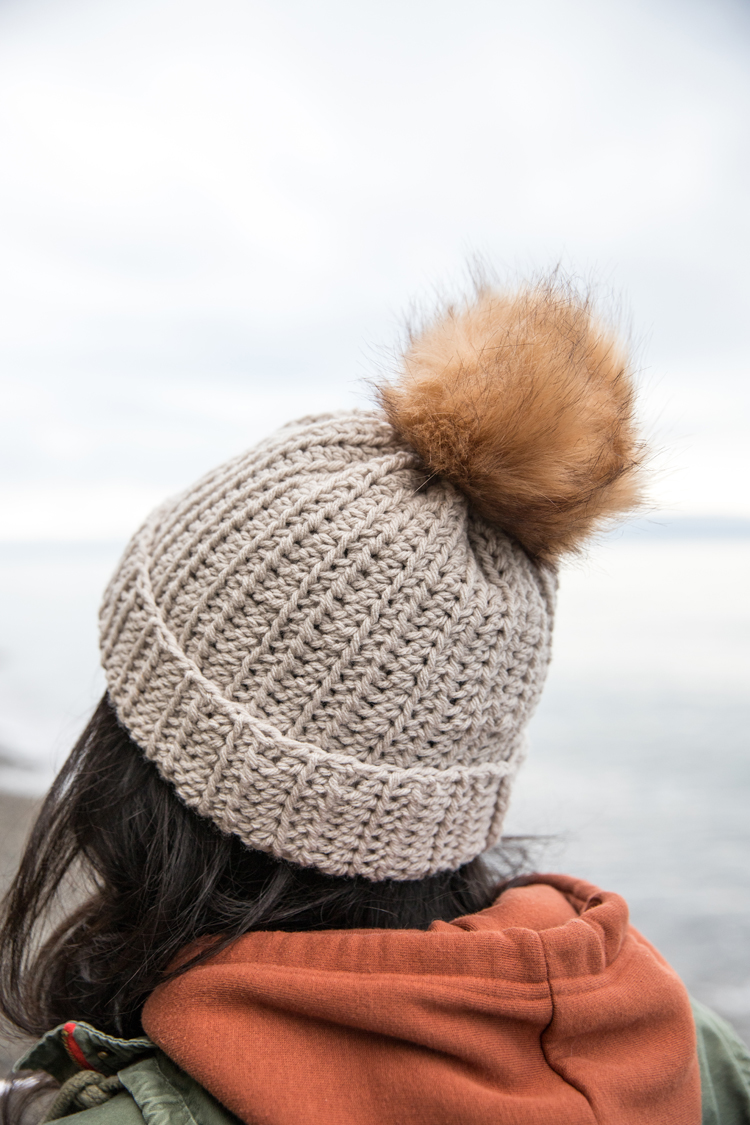 In this video, I'm sharing a free pattern for an adult medium hat that fits a head about 23 inches around; but you can adapt this pattern to fit ANY size head.
MATERIALS
Worsted Weight Yarn, about 150 yards for Adult Medium Hat*
I/9 or 5.5 mm hook
yarn or tapestry needle
scissors
*I used Impeccable Yarn from Loops & Threads in "Putty."
Note: If you want to add a removable fur pom, I have a fun, easy video tutorial for that HERE.
VIDEO TUTORIAL
Click to view the tutorial.
Music is the song Bright Orange from Pleasant Pictures Music Club.
WRITTEN PATTERN
This is a free pattern for an adult medium hat. As I show in the video, you can make it in any size. Adaptation instructions are listed after the pattern.
Abbreviations
ch = chain
hdc = half double crochet
Gauge
4×4 inch square = 15 hdc x 7 rows
Pattern
Ch 37.
Row 1: Hdc in third ch from hook. Hdc in each chain across. Turn. (36, including 2 chains from beginning)
Row 2: Ch 2, hdc in front loops only across row. (36)
Rows 3 – 38: Repeat Row 2.
Lay rectangle out flat and fold in half with short ends together. Seam short ends together with slip stitches. Tie off end, leaving a long tail (about 2 feet).
Thread long tail onto a yarn needle. Gather one end with a running stitch. Sew through gathered end several times and finish with a double square knot. Weave in ends.
BONUS TIP:
To make sure your sides are nice and even, with no gaping holes, you must do TWO things:
Always work in the first stitch from the hook after your chain 2.
Work a regular hdc on the side of the last stitch, rather than the front loop, or even the top two loops. I show how this in done in the video as well.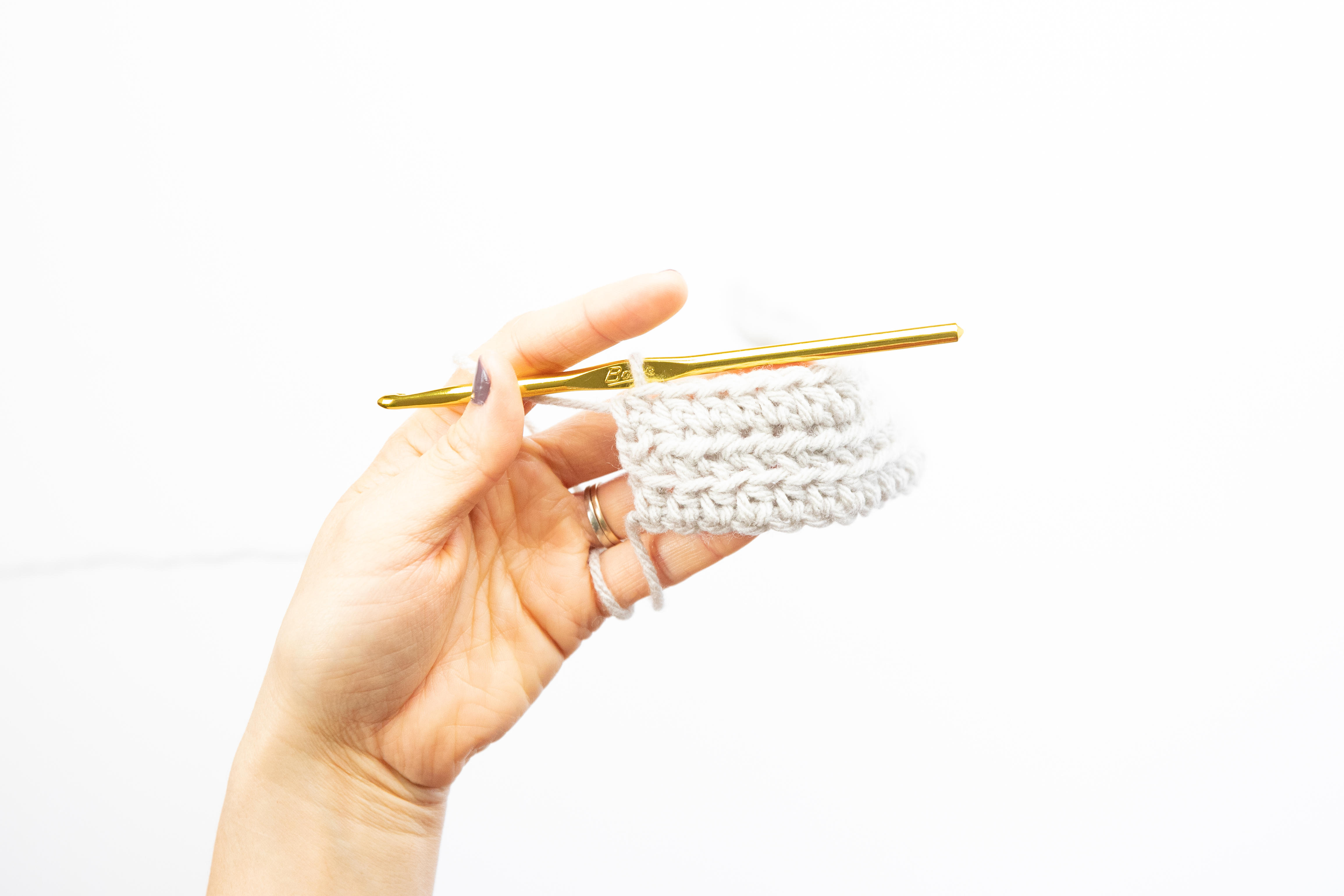 Add a removable fur pom if desired. Click HERE for the tutorial.
Adapt for ANY Size
This hat is created from a rectangle that is folded in half, sewn into a tube, and then cinched at one end.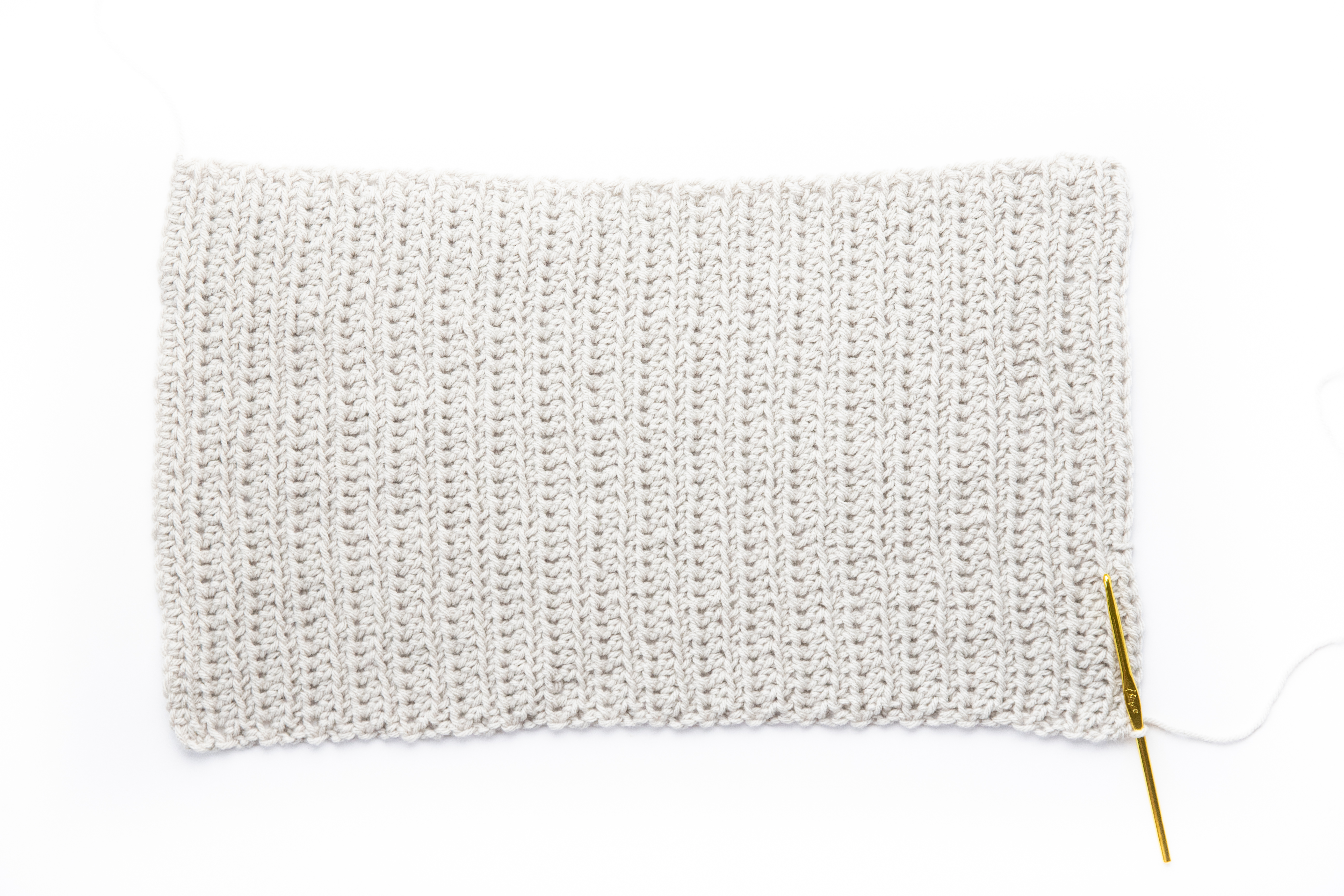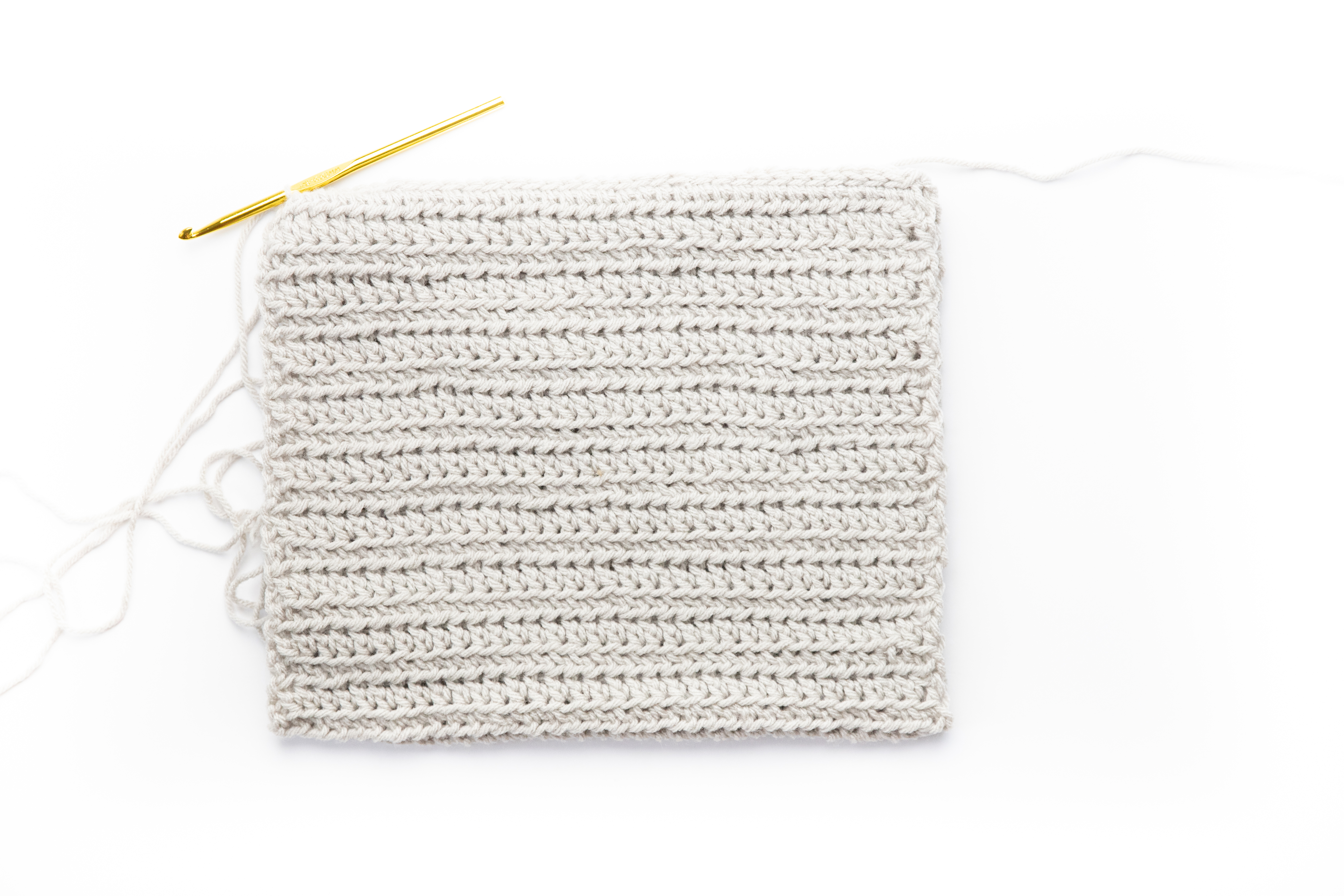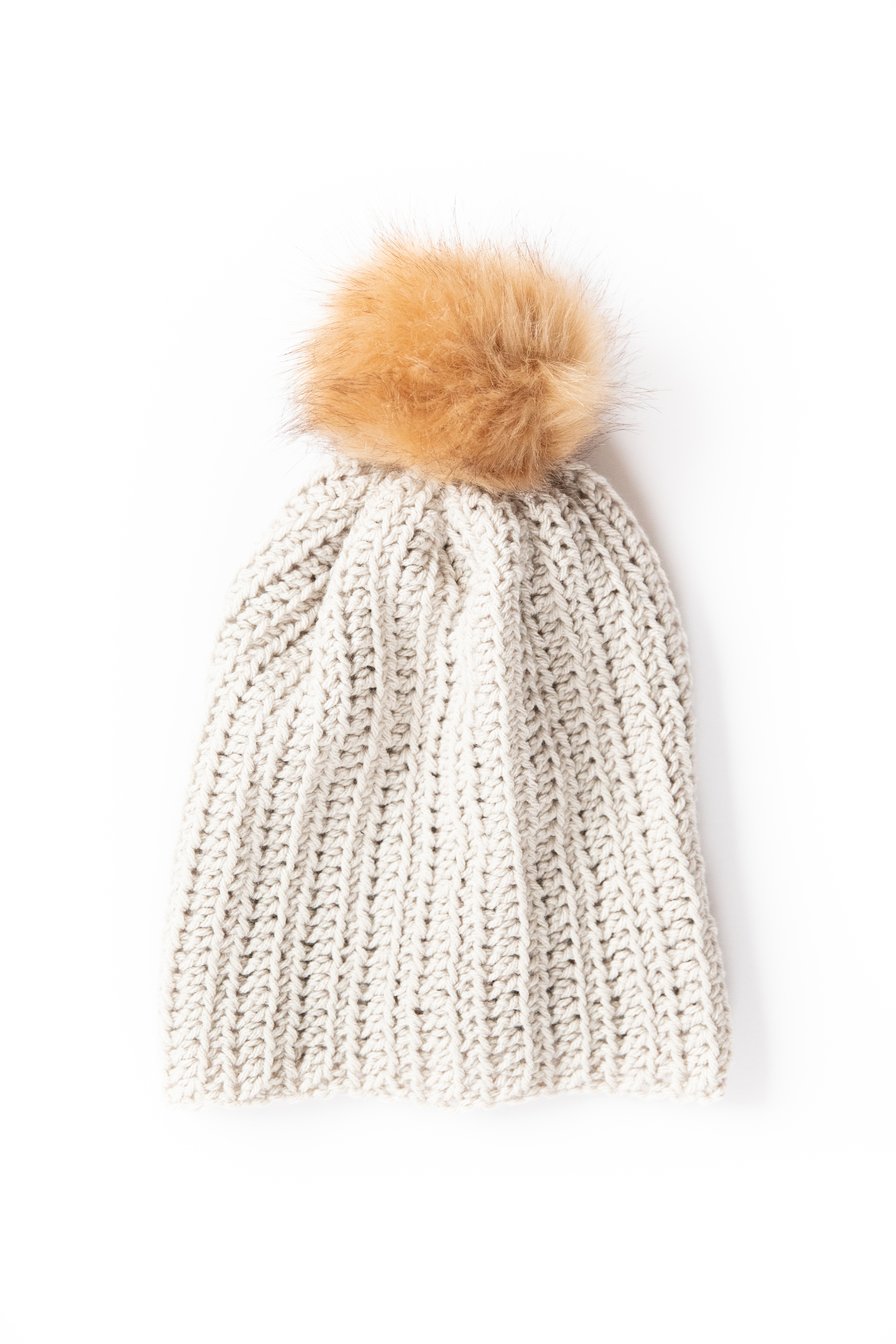 The starting number of chains determines the height of the hat, not the circumference that fits around the head. Determine how tall you want the hat, taking in consideration whether you want to have the option to cuff it. Then simply work as many rows as you need, until it fits around the head of the person who will wear it. Then sew into into the shape of a hat!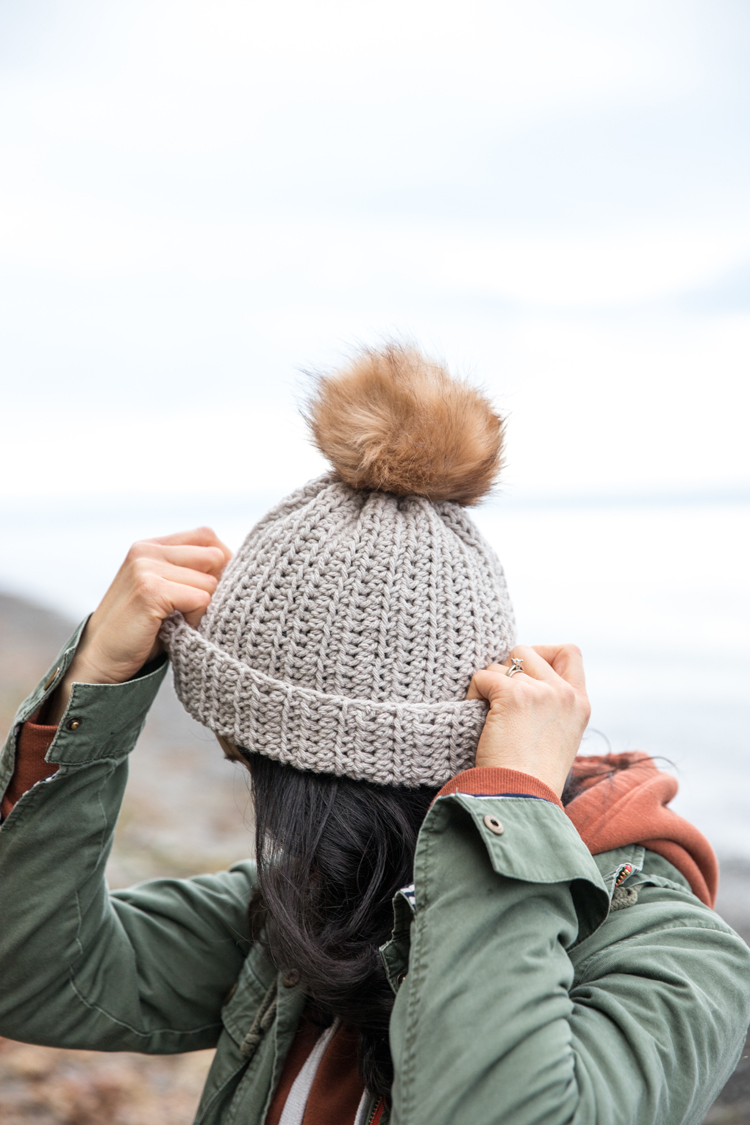 Easy peasy!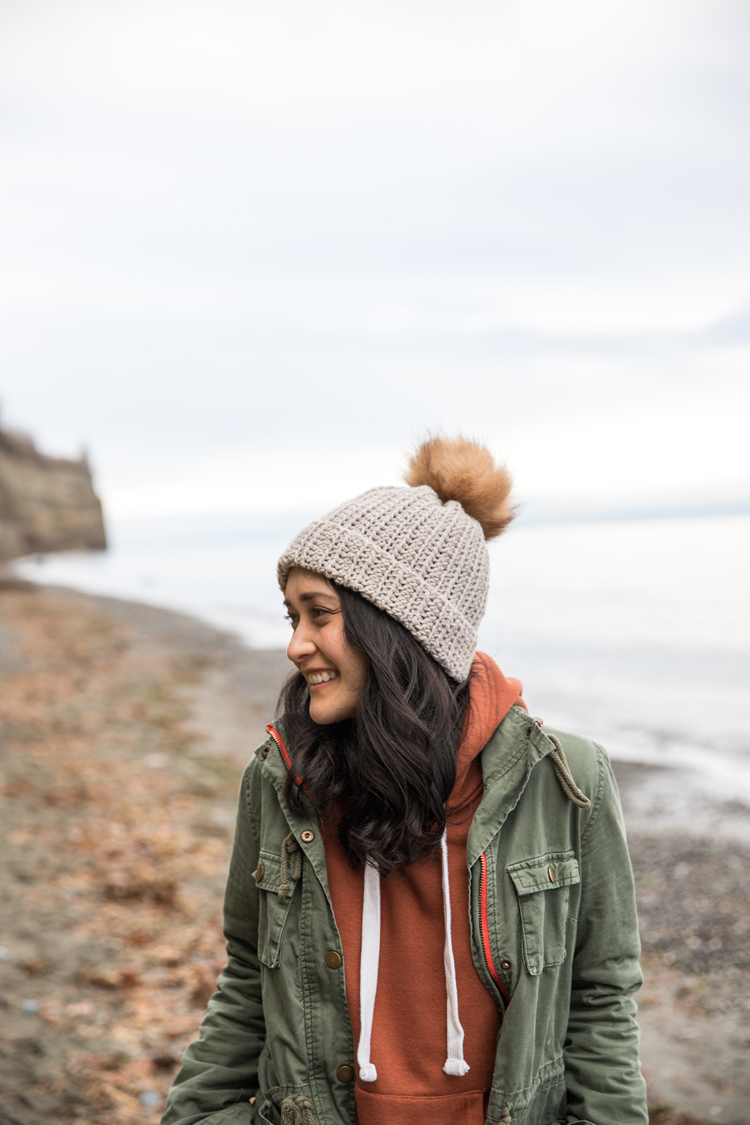 For more lessons in my Crochet Basics series, check out THIS post. It has printable guides for yarn and hook sizes, instructions on how to read a pattern, and links to all the lessons and videos listed at the bottom of the post.
For even more crochet projects, check out THIS list of mostly easy and free crochet patterns!