I'm a believer in poms and their power to make anything cuter!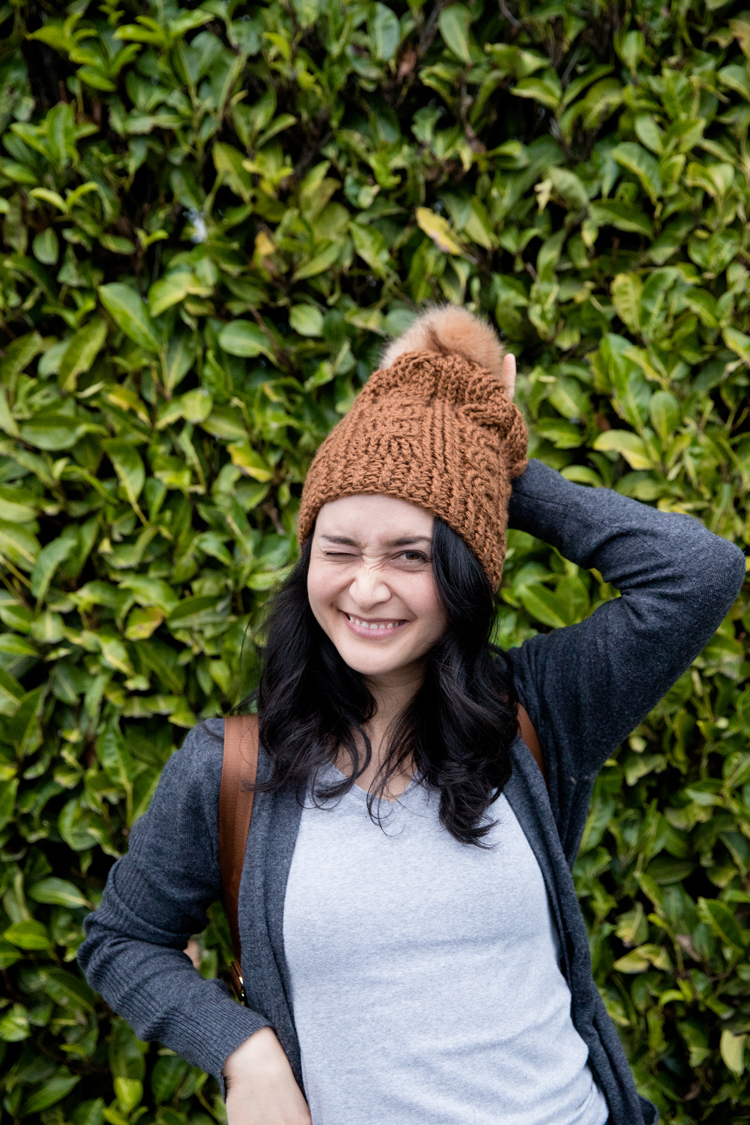 What's not so cute is a wet fur pom when you need to run your beanie through the washing machine. Am I right? It's what has kept me from attaching fur poms to my beanies. Until now…
Enter today's super quick tutorial: How to make your fur pom removable!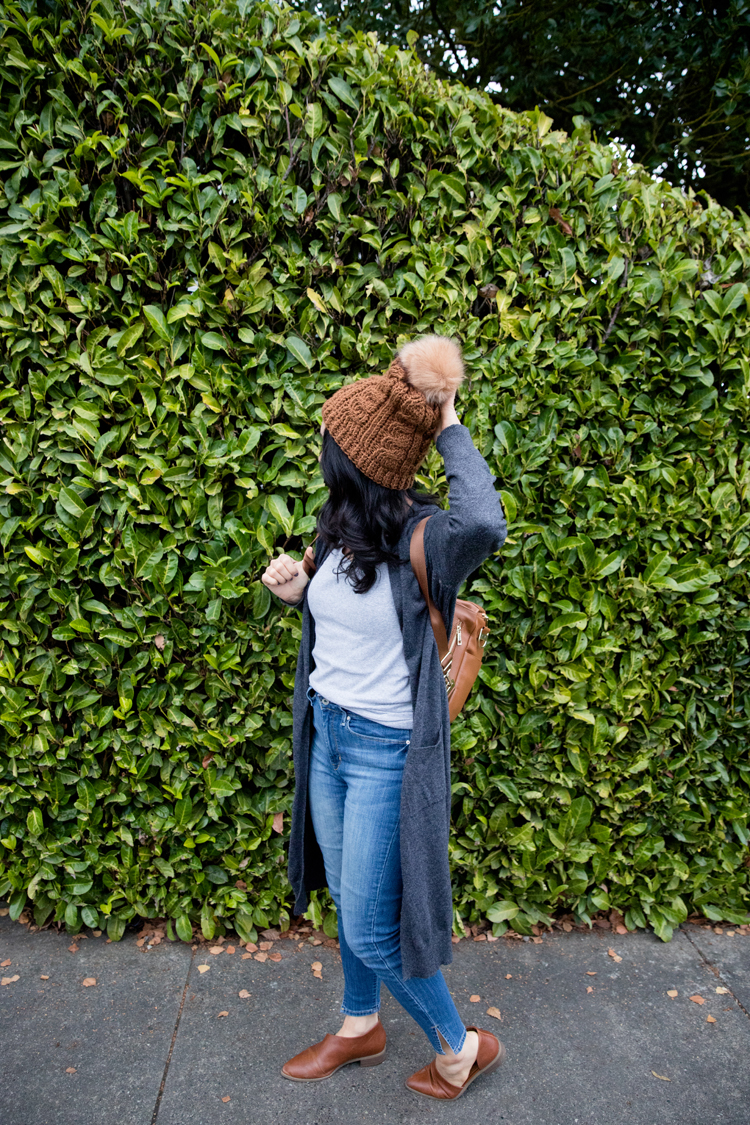 Just make sure you have a hat that has a little hole in the top…most likely a knitted or crocheted hat. I added it to my Ashton Beanie, which is a cabled crochet beanie pattern. Click HERE to read more about it and grab a copy of the pattern for yourself!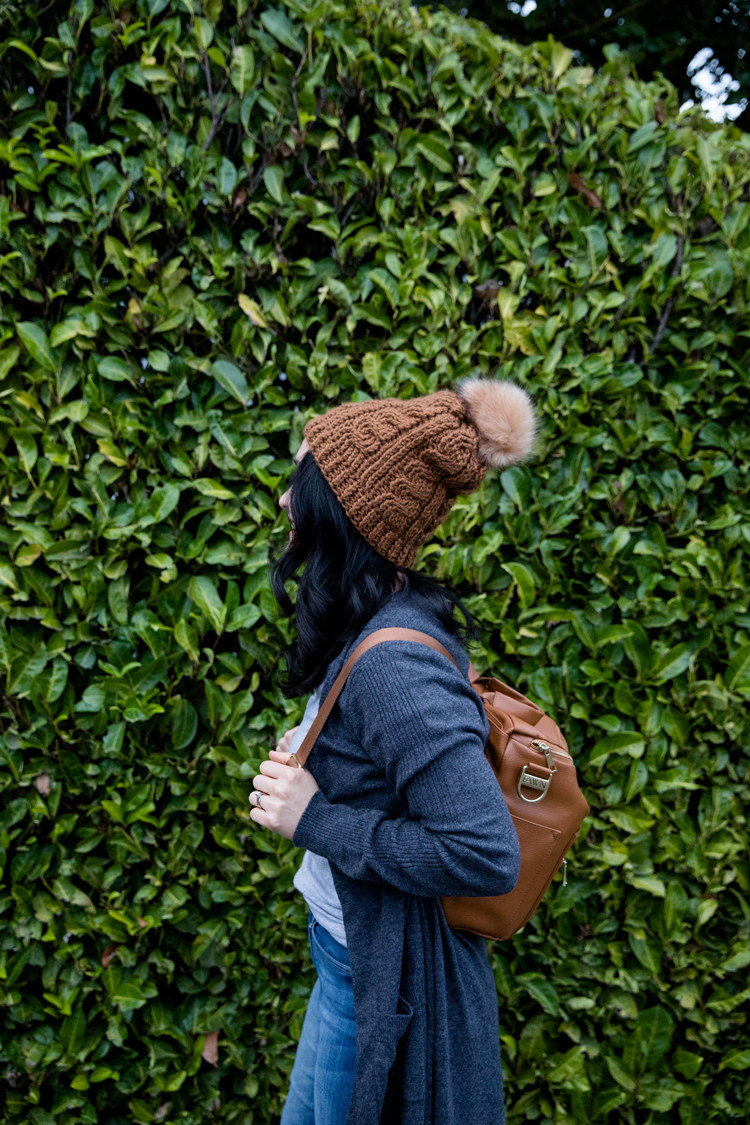 Or check out THIS gallery of posts for one of my free crochet beanie patterns.
You could even spice up a ready made hat!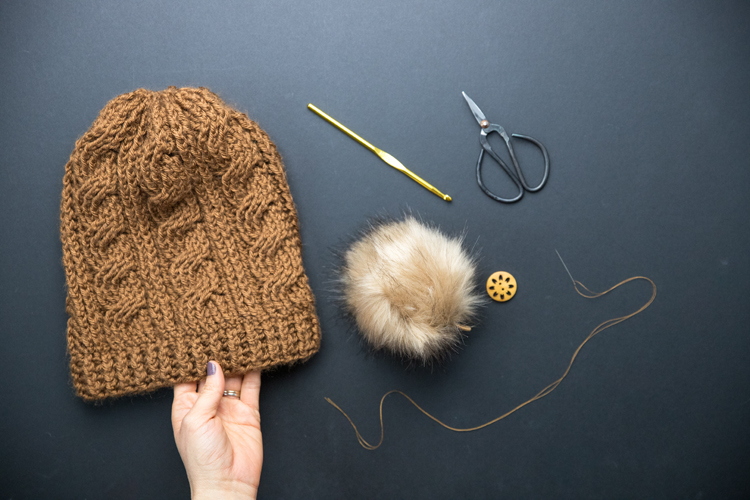 Materials
Fur Pom with elastic loop*
Flat, 1 inch button
Sewing needle
Matching thread
A hat or beanie with a hole in the top
Crochet hook**
*I found my fur pom at Michaels on sale for 2/$3.
**A crochet hook is optional, but it sure makes pulling the elastic loop through the top of the hat so much easier.
Video Tutorial
Click play for the quick and easy tutorial.
Sew a button to the inside of your hat…I promise you won't feel it if you get a nice, flat button. Then thread the fur pom's elastic loop through the top. Wrap it around the button like you're securing a pony tail. Be sure to wrap it tight. Nobody wants a floppy pom! 😉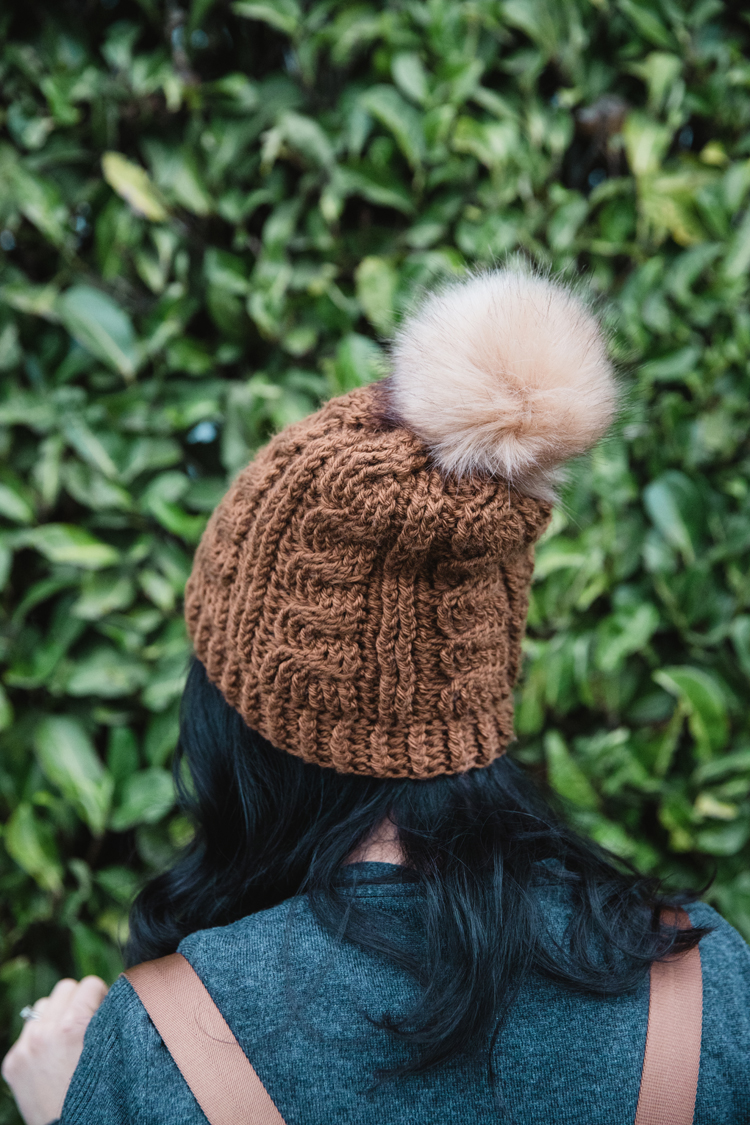 Voila!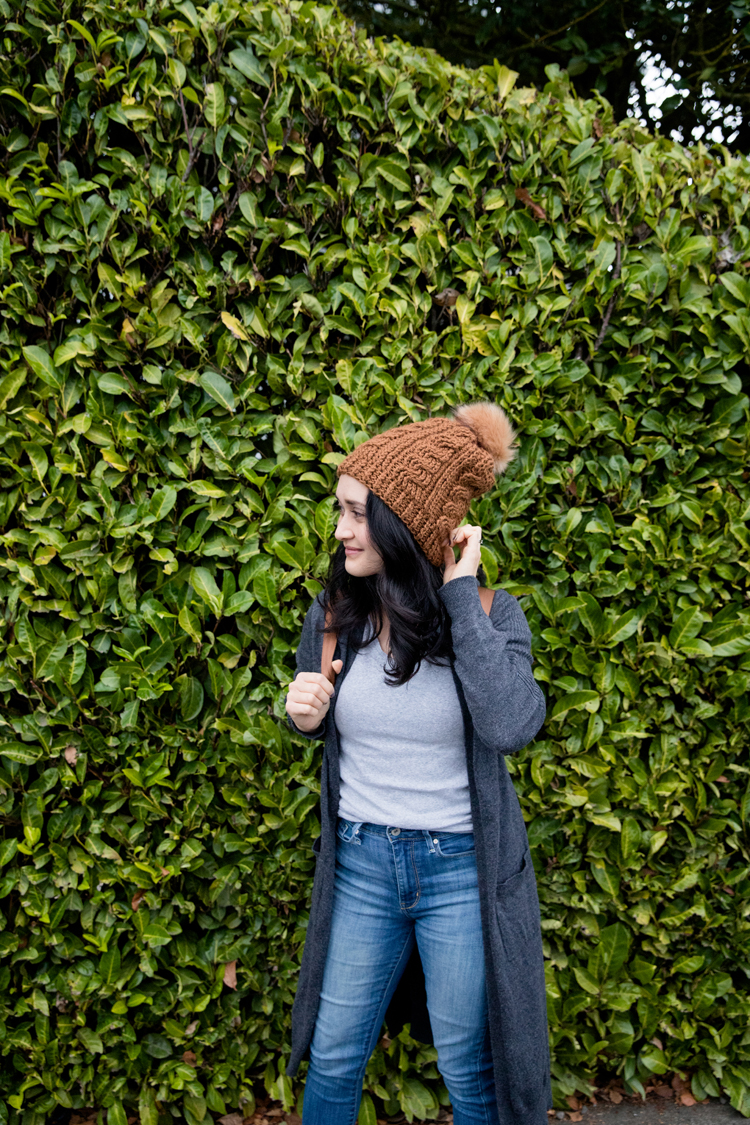 Take it off like you're taking out a pony tail when you need to give your hat a bath. Easy peasy.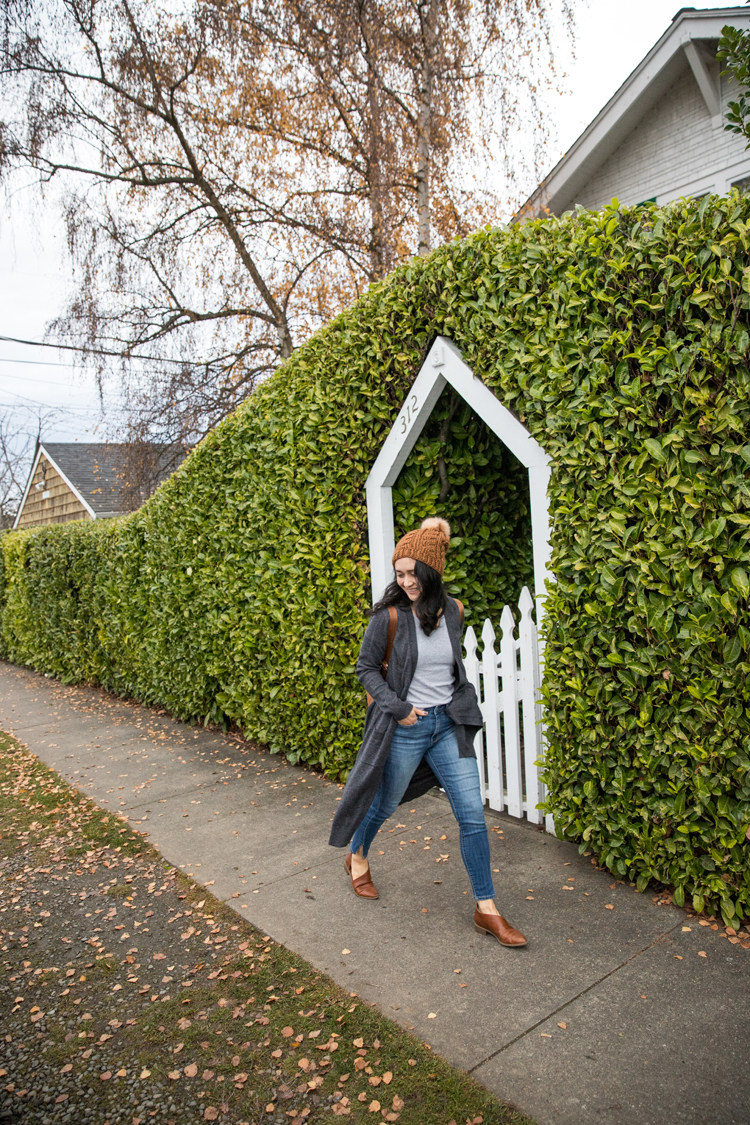 I'm thinking of putting elastic loops on all my yarn poms too, so I can make them removable on all my hats. Or hey…change out different colors and styles to give your beanie a new look!