Since we live in the age of online shopping…I pretty much did all my shopping online for Black Friday…I decided to start a little service basket for the delivery drivers who frequent our front steps around this time of year.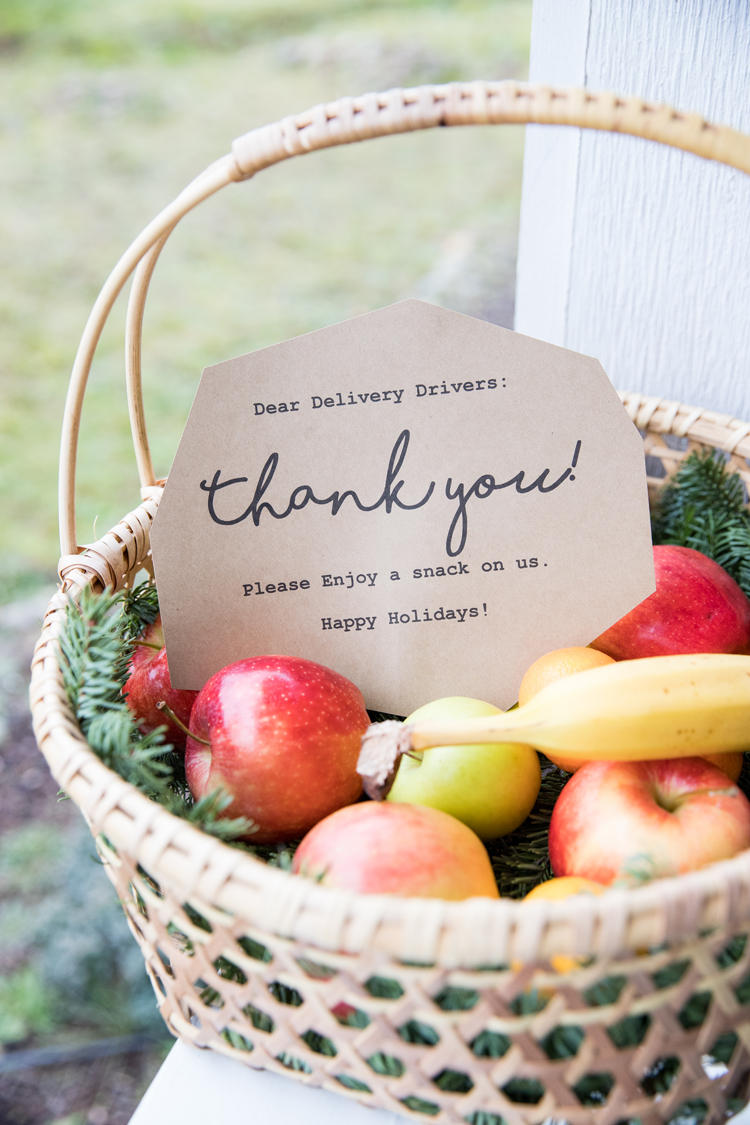 Although it's not a novel idea, when I went to look for a printable that was sweet and simple, I came up empty. So I made my own!
I wanted something minimalistic, that fits with our simple decor, and something the drivers can read in the two seconds they're on our porch.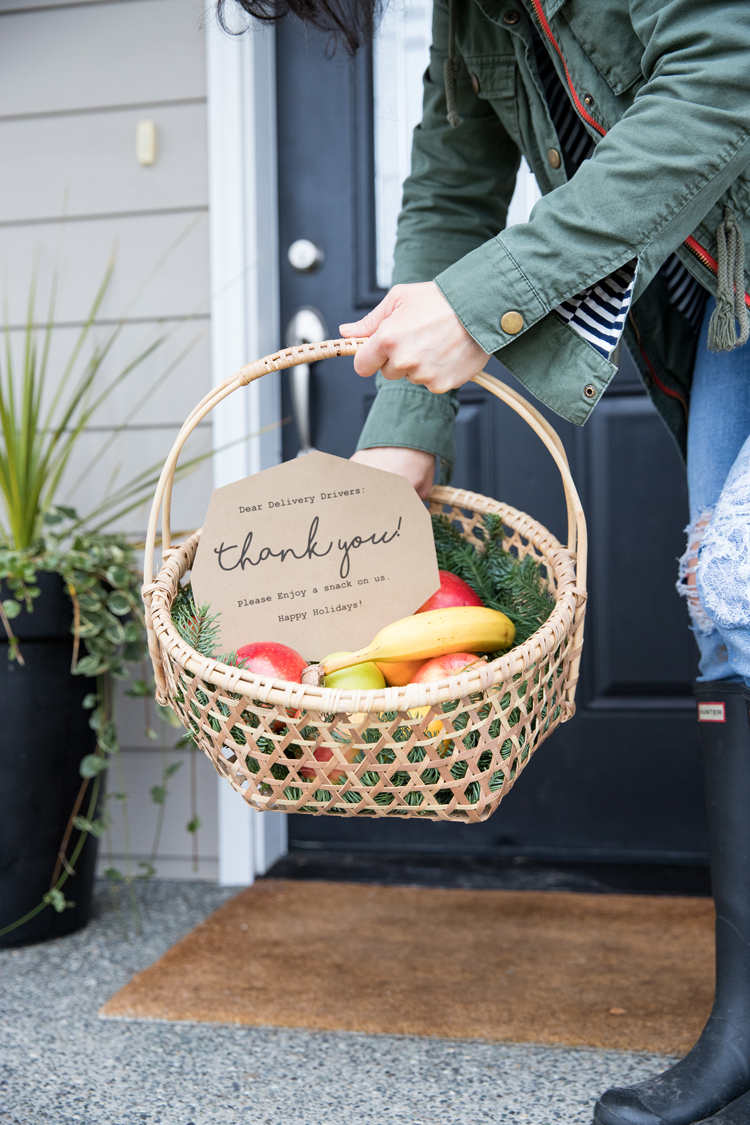 If you're looking for something similar, feel free to grab this printable as well: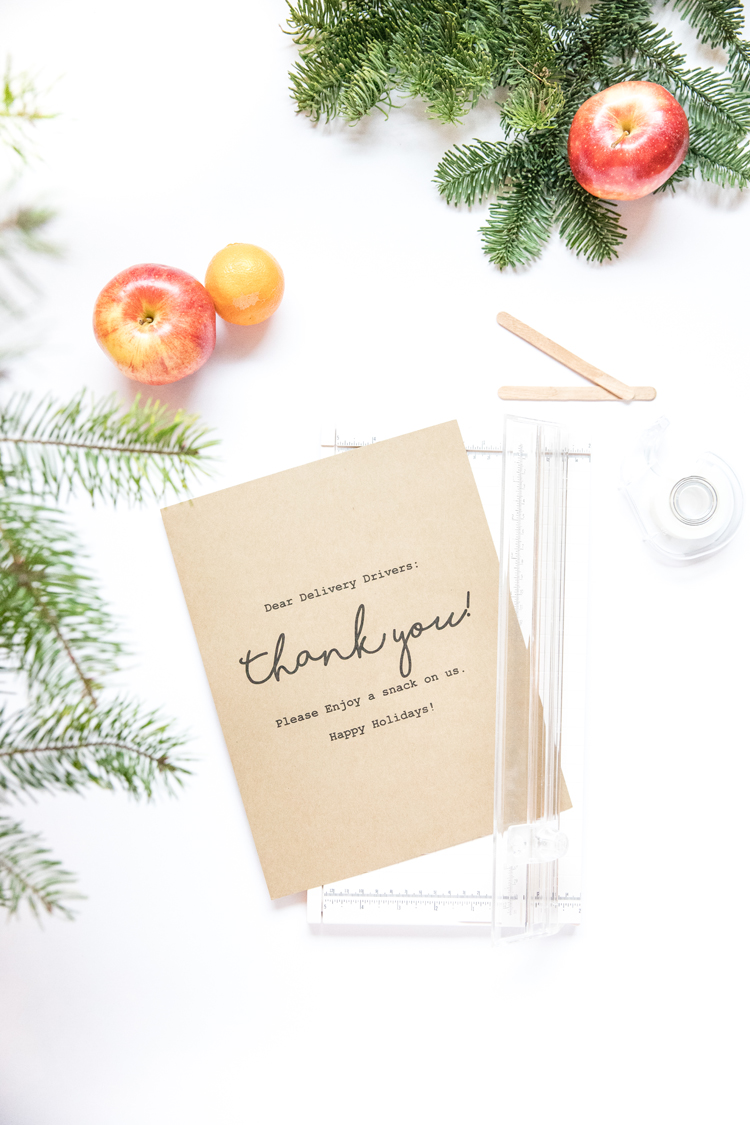 Note: I noticed my small typo after I posted this…go figure! ha!…so your printable won't have the e in enjoy capitalized. Sheesh.
It prints on 8.5 x 11 inch paper. I decided to add a little character with some geometric cuts.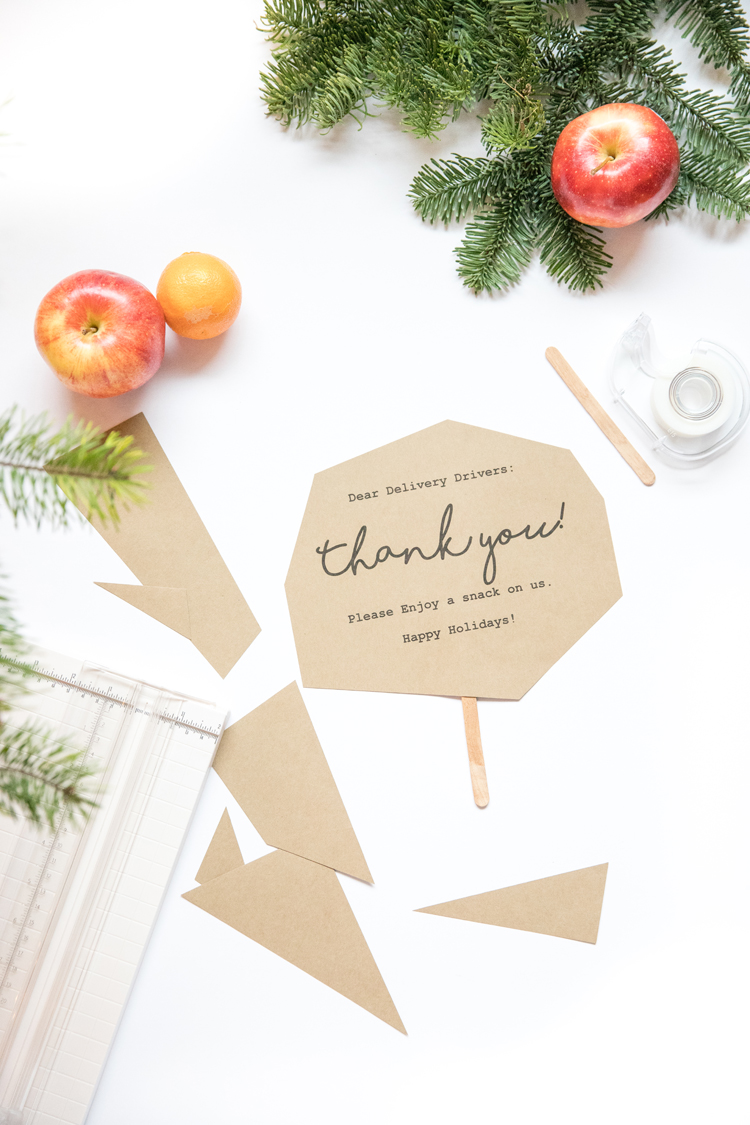 Then I taped a popsicle stick to the back to help it stand up.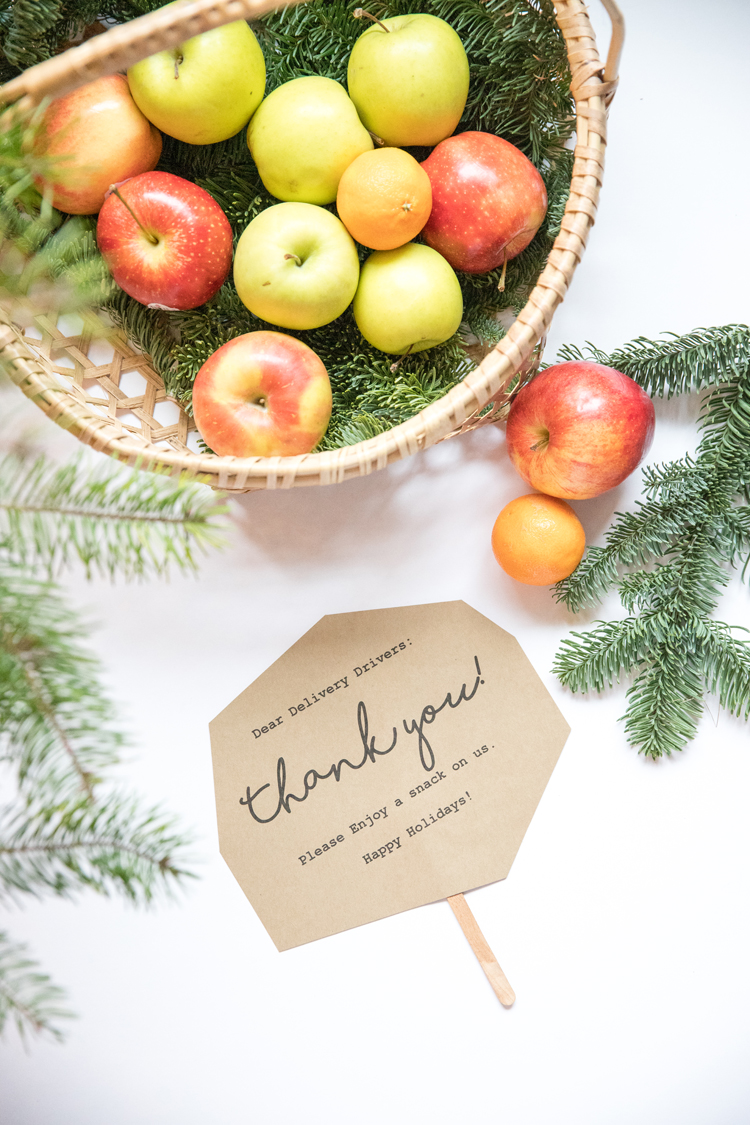 I lined a basket with some fresh pine branches to make it festive. Then I added some snacks.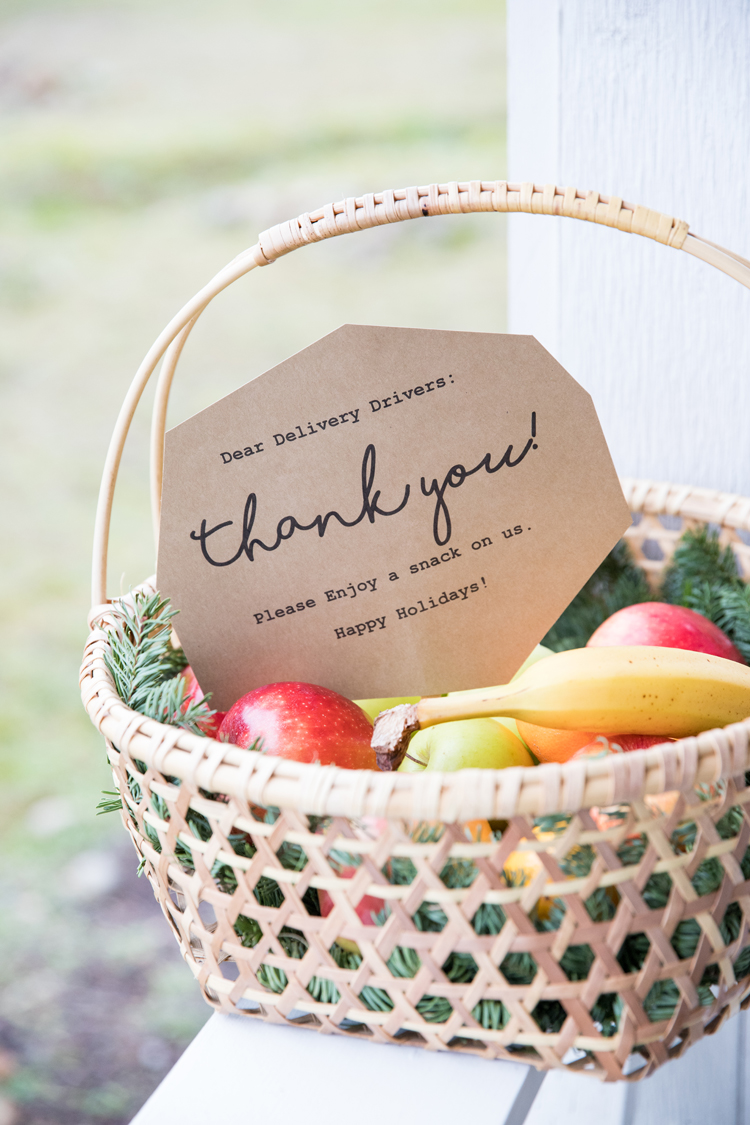 We have cool but mild winters…usually… 😉 so I filled my basket with fresh produce. I feel like treats and junk food abound this time of year, so it's nice to have healthy options to grab for.
It's a simple, easy thing to do that can hopefully elevate someone else's day.