I recently discovered Pebeo porcelaine paints and now I want to paint all the dishes!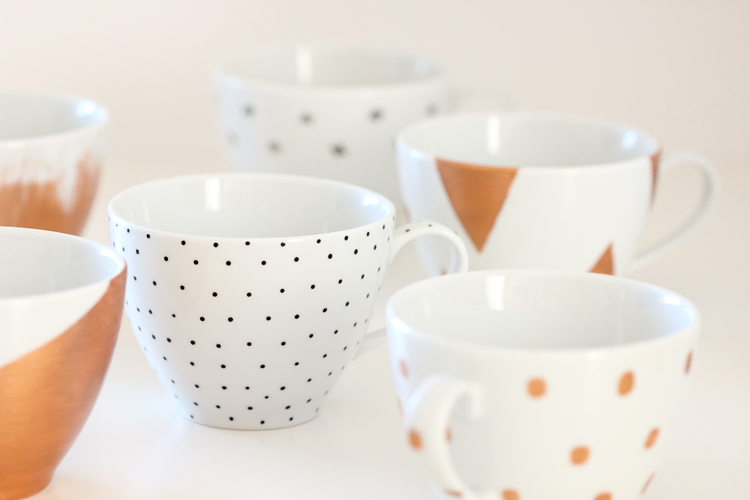 I was first inspired by Amy Christie's two tone mugs. I was going to replicate her idea and make all my dishes with the same dipped look, but then I found the Pebeo paint pen, and instead decided to doodle around with a bunch of different ideas.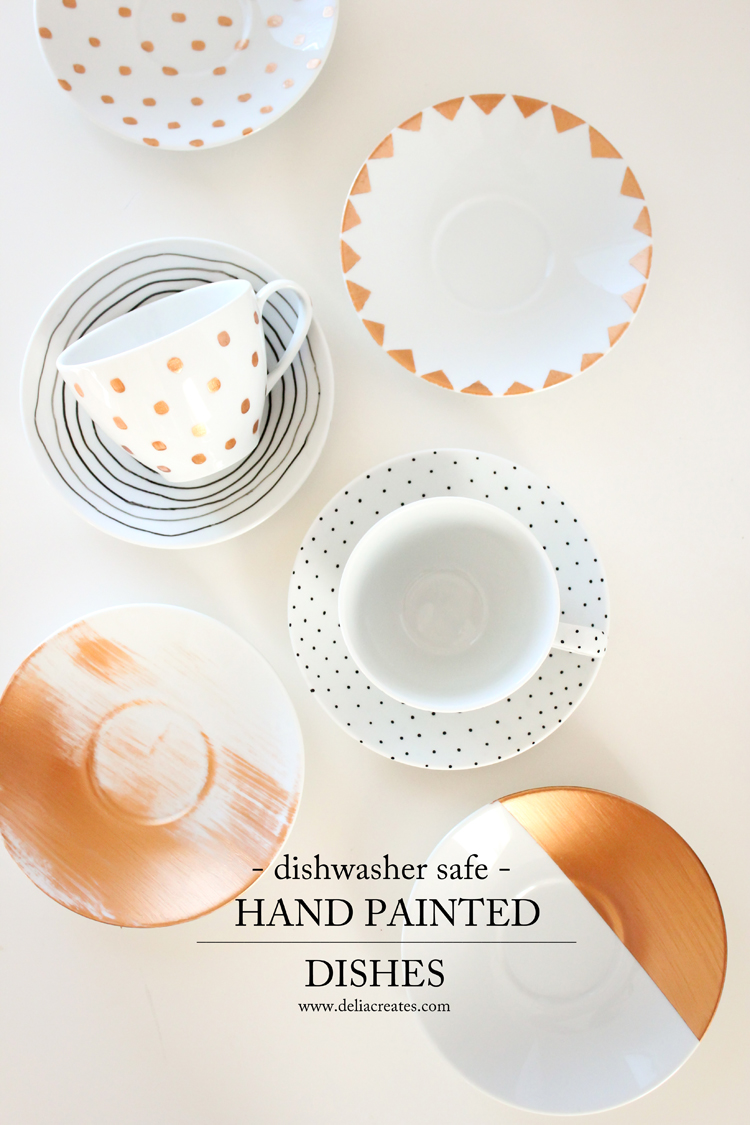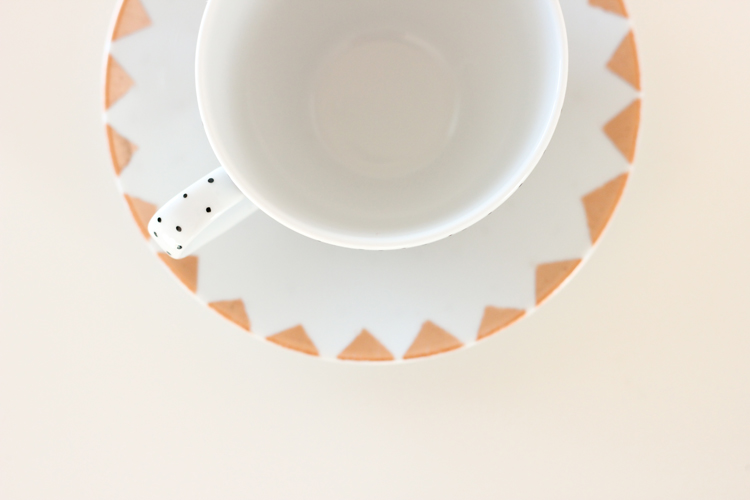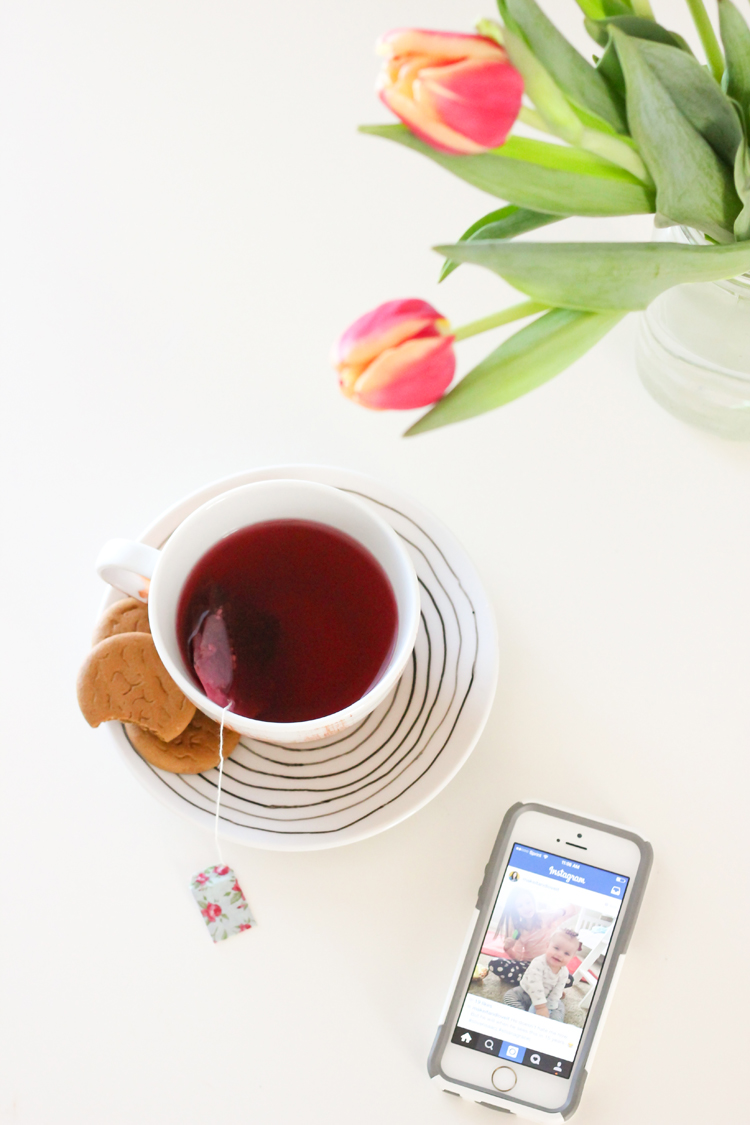 (P.S. That's Ashley's IG feed on my phone. She is one of the nicest people ever. I love her!)
I kept the dishes all to coppery gold and black paint so that they still coordinate with each other and are easy to mix and match.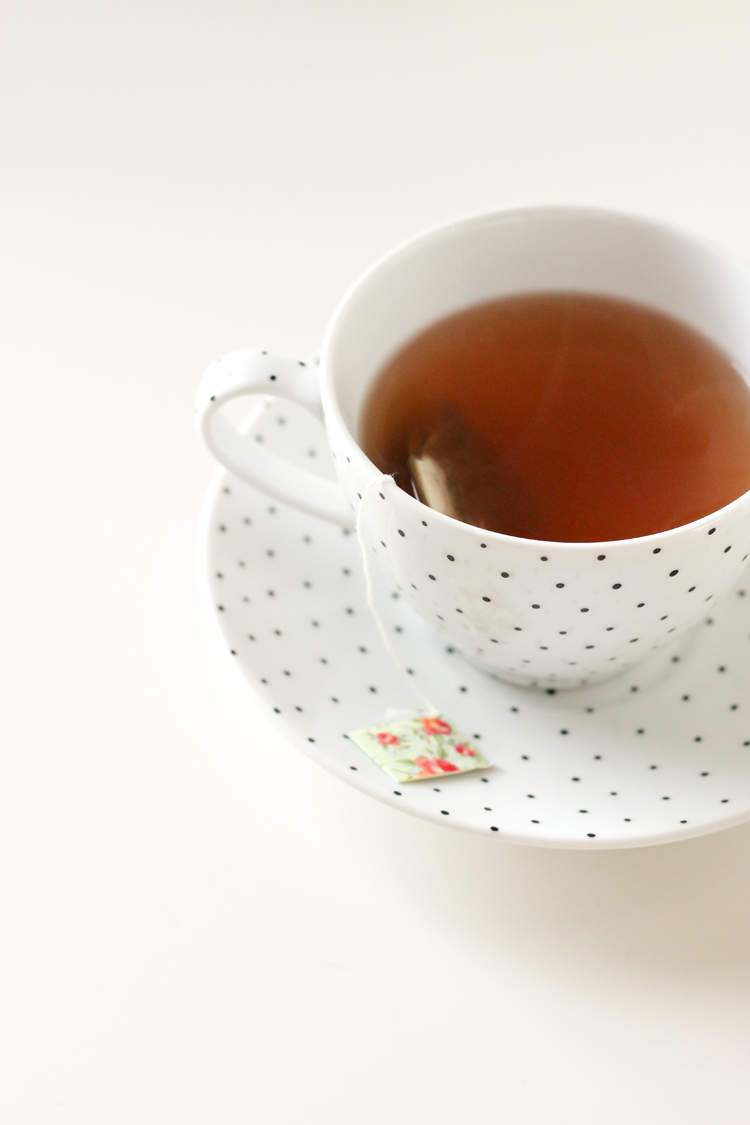 Or not. 🙂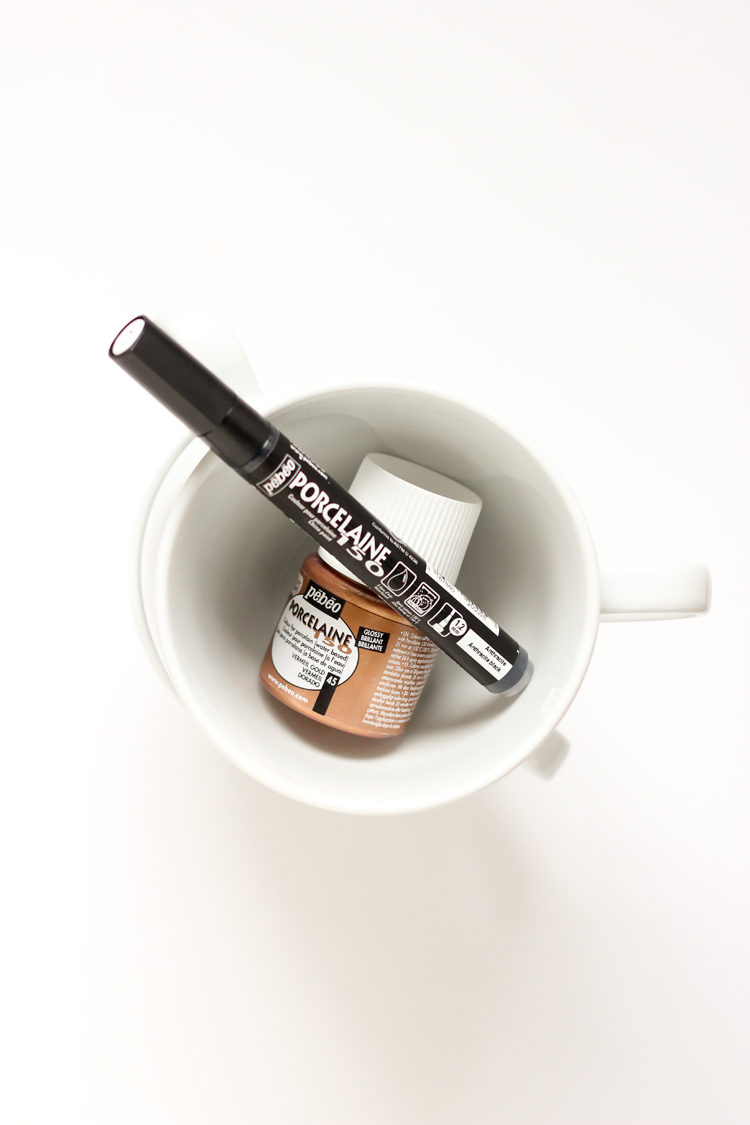 I used these two paints:
Pebeo Porcelaine 150 China Paint 45-Milliliter Bottle, Vermeil Gold
Pebeo Porcelaine 150 China Paint Bullet Tip Marker, Anthracite Black
(links are Amazon affiliate links, but this post is not sponsored)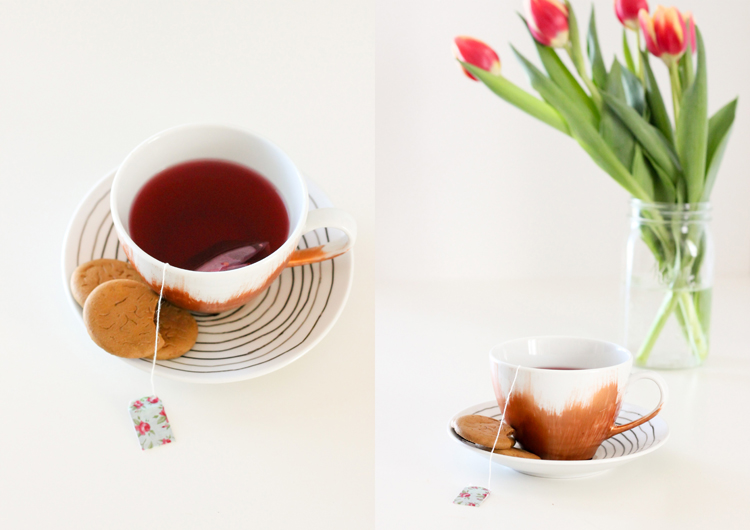 They ARE on the pricey side for such small pots of paint/pens but I was pleasantly surprised to see that they spread far. I still have quite a bit of paint left after all my projects.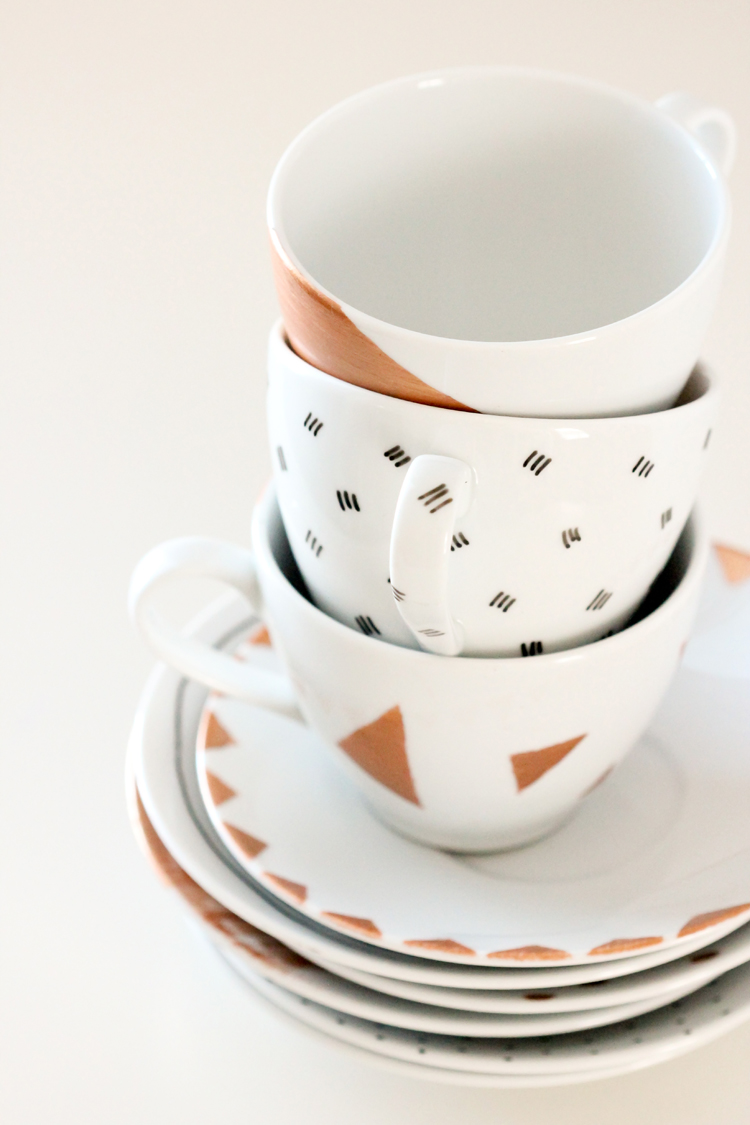 My dishes are from IKEA. They had a clearance sale on irregular sets so I snatched up a bunch.
Tips:
– To paint the dishes, I just painted like normal. Nothing fancy. I just used a paint brush, a foam brush, painter's tape if the design called for it, or just free strokes.
– One trick I found helpful is that you can scratch away paint bleeds or mistakes with a razor blade before baking….the baking cures the paint and makes it dishwasher safe. Depending on your dishware, this may cause scratch marks, so try to be as nimble as you can.
– The paint was really fun to use, but the pen was fantastic. The ink came out evenly for the most part and I loved that it was really easy to control. It works better with short strokes, like dots, dashes, etc. When the ink started to run sparse with long strokes, I gave it a few shakes and tried again and it worked great.
– After baking, the paint is more permanent but can still be chipped off. Just FYI. I haven't had trouble with it yet, but my dishes are still pretty newly painted. I have read threads about the paint wearing down over time. I think if you treat them carefully, like hand painted dishes, which they are, the paint should hold up nicely.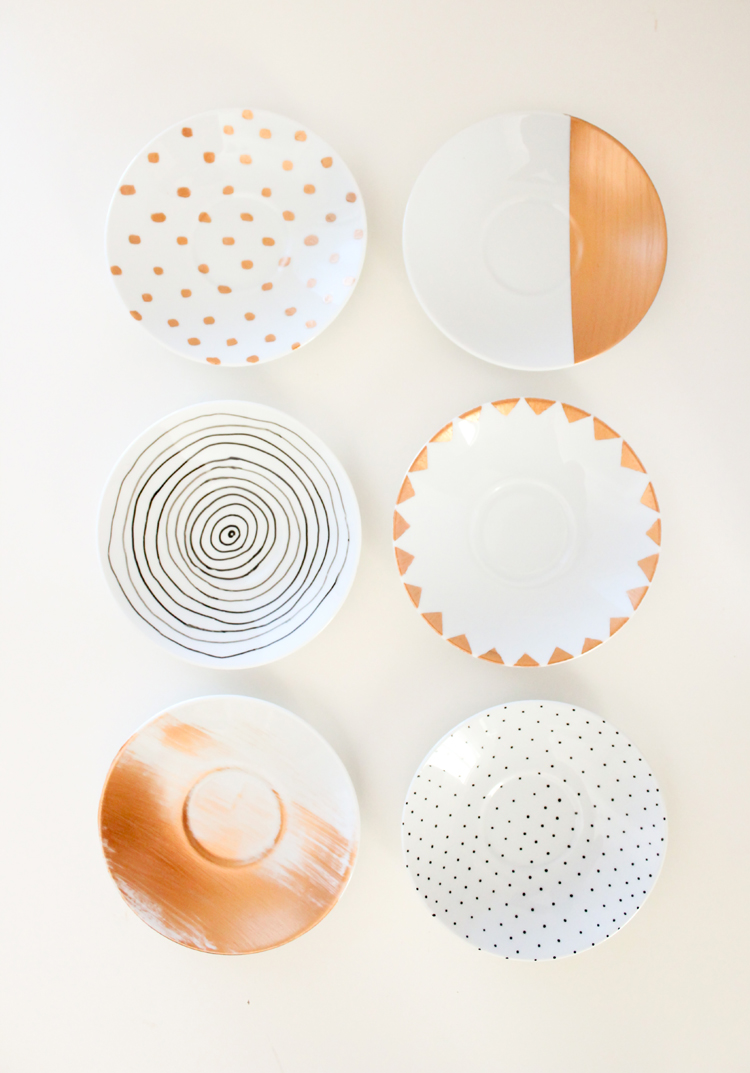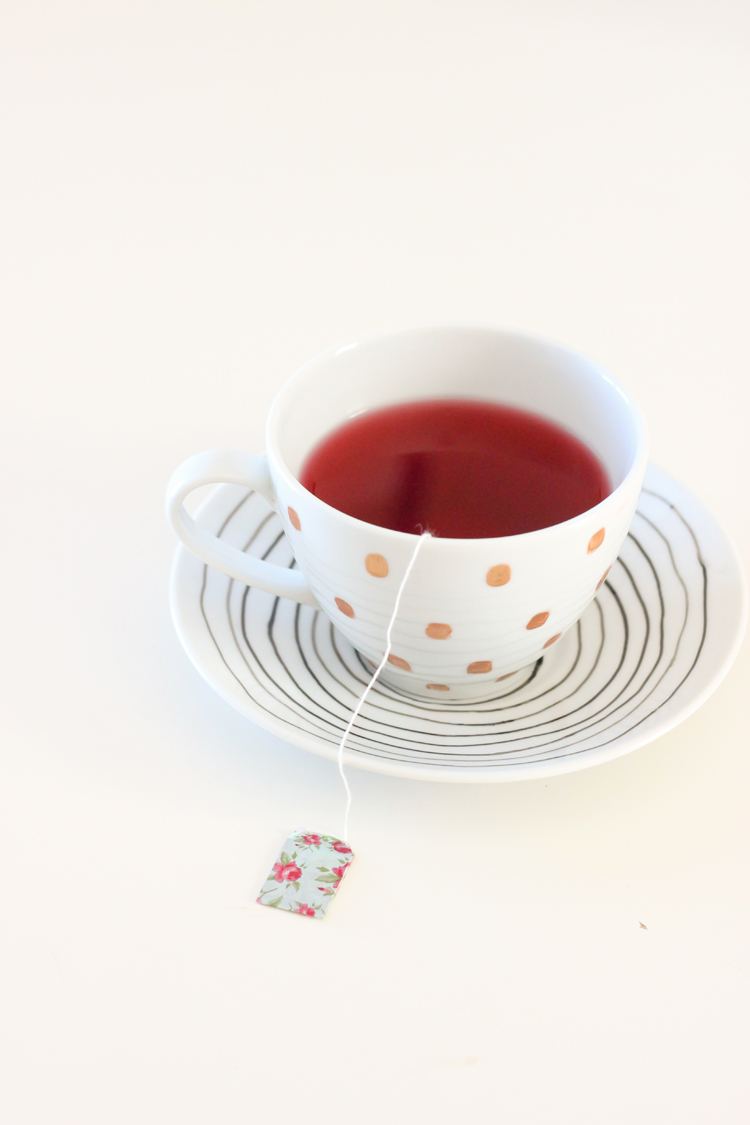 When I was done with my tea cups and saucers, I wanted to keep painting, so I looked to my dinner plates. Nothing's safe now! 😉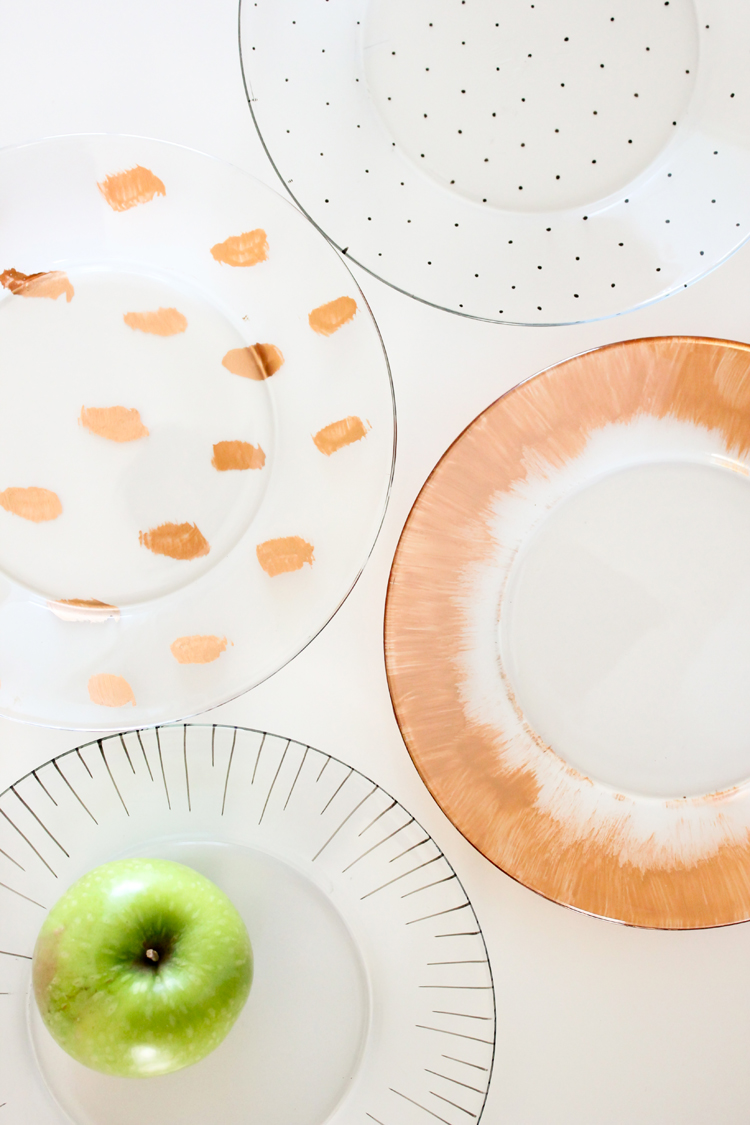 There is some controversy as to whether the paints are food safe. From what I understand, they have been extensively tested to be food safe, but are not yet FDA approved because of the expense associated with that process. I decided that for saucers, painting right on the plate would be fine, because they don't see heavy use. For dinner plates though, I stayed away from painting directly on the eating surfaces and instead decided to paint the underside of clear glass plates.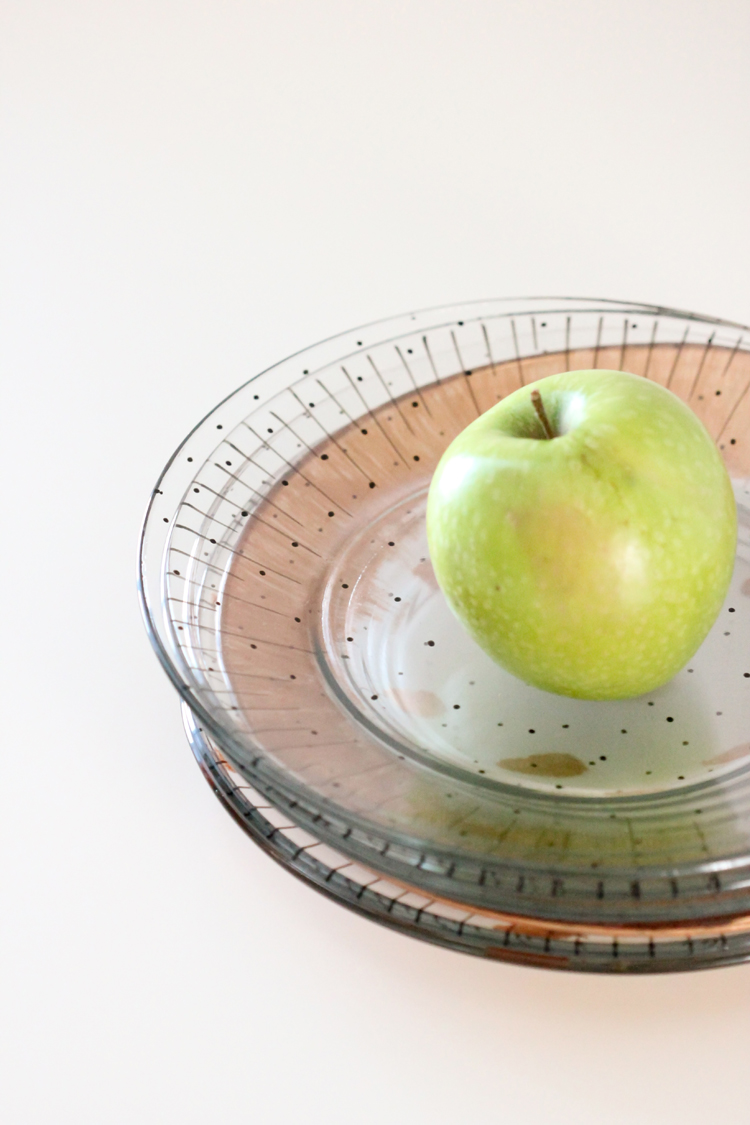 I found the paint a little harder to control on the glass than the pen, so I embraced the messy look and kept the copper designs loose and free form.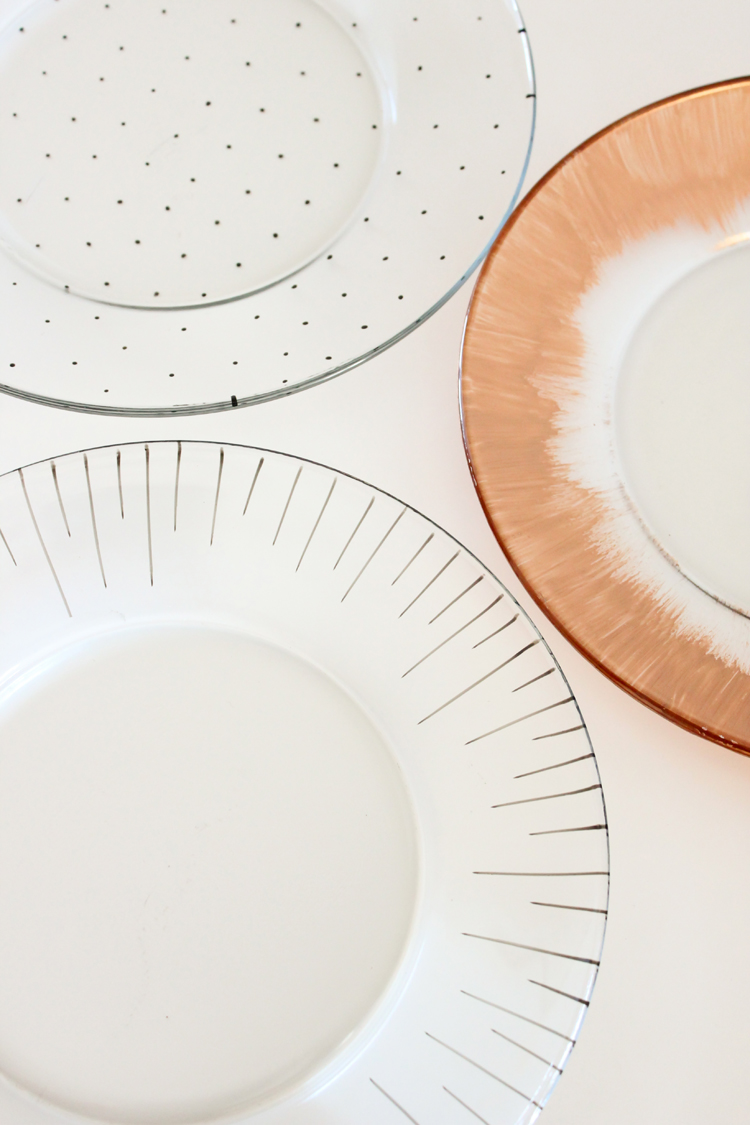 I love my new dishes. Well…they aren't really new. I've actually had them for a while, but some simple paint touches have made them feel like new again.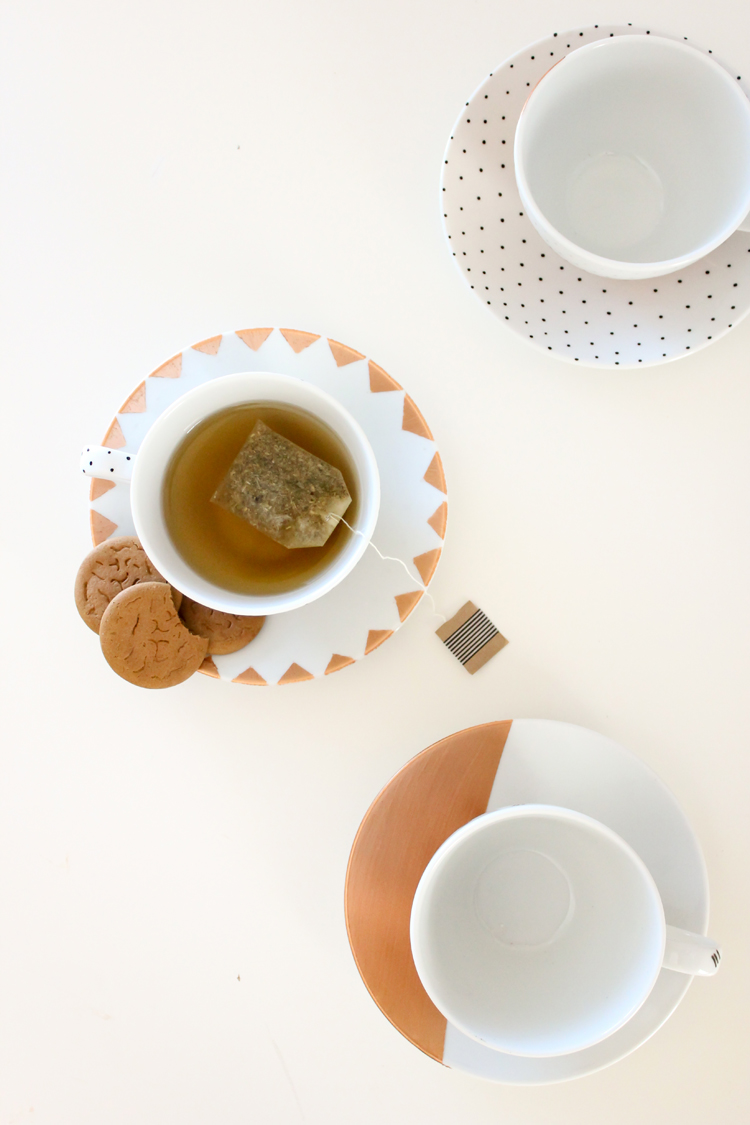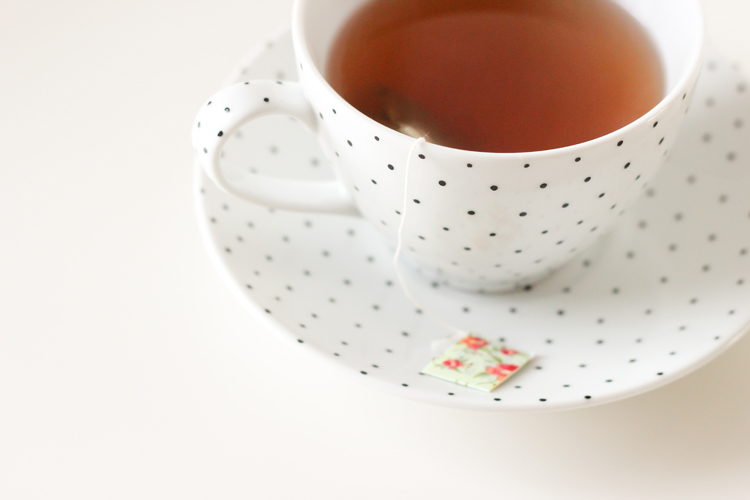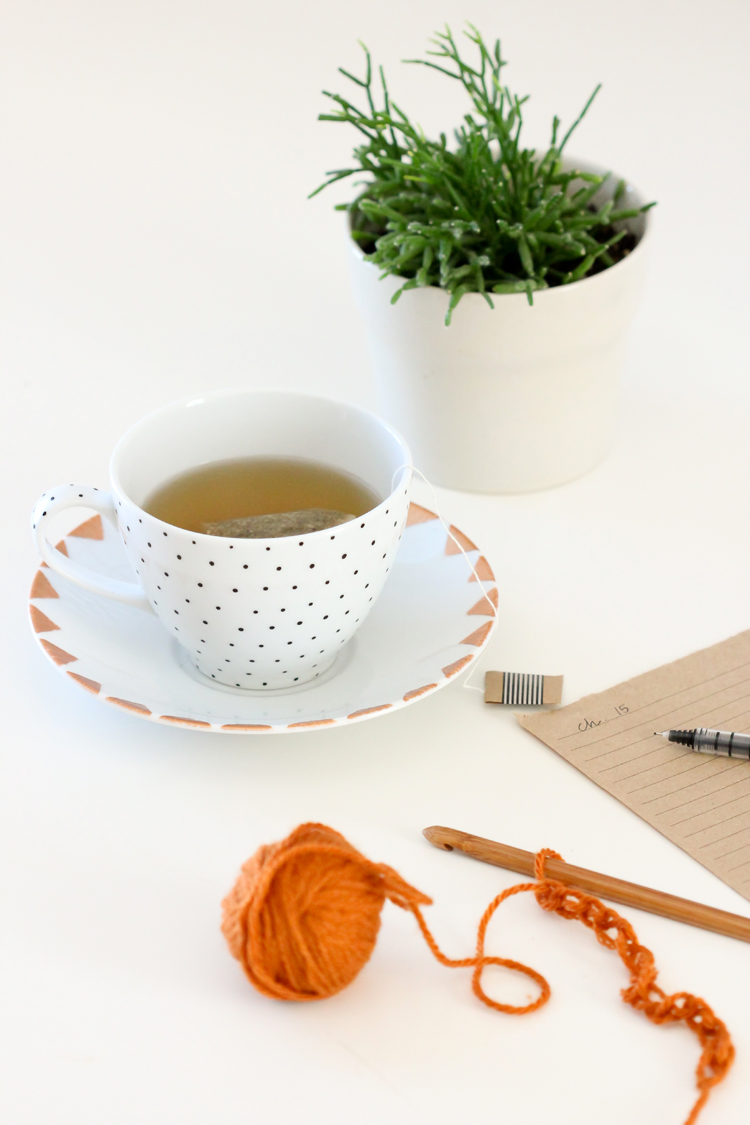 It makes my nightly winter herbal tea ritual feel a little more special. If I ever can't sleep, a cup of chamomile..and boring TV ;)…will knock me right out.