Oh April, April, April Rhodes. This girl is a fabric designing whiz.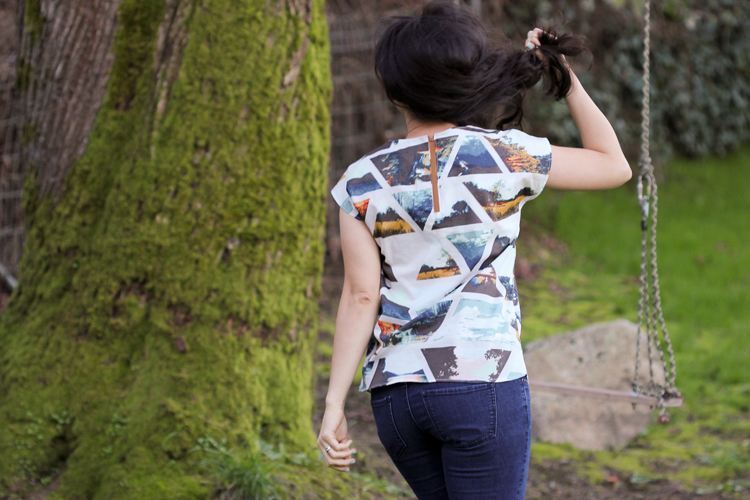 I loved her Arizona line and if it's possible, I think I love her new Wanderer line even more!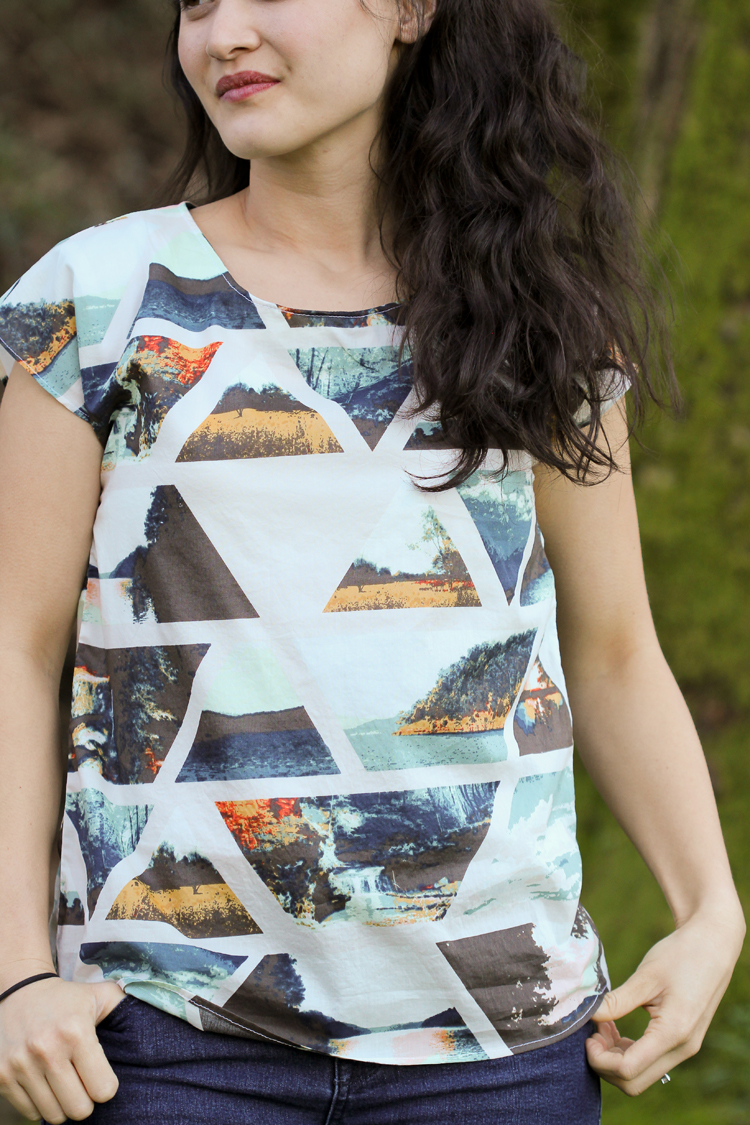 The color palette is just right for me and her bolder Wandering Lands prints are so fresh and cool.
When I first saw them, I knew I had to have some of it.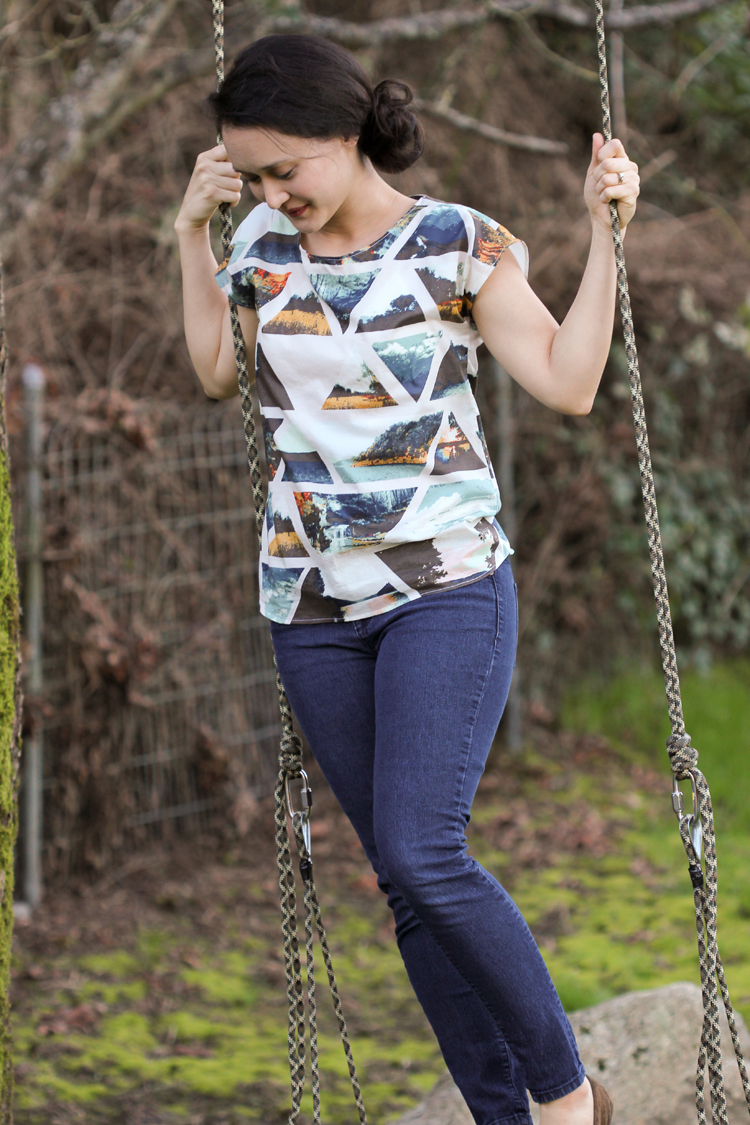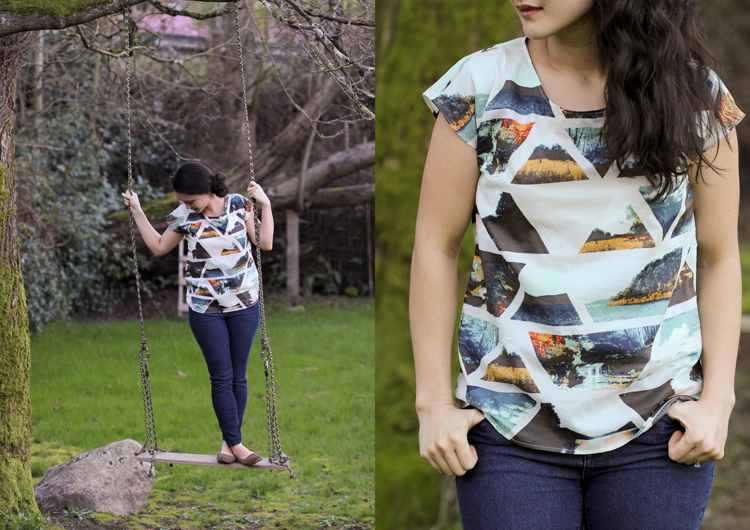 The fabric really pops and has a lot going on, so I knew it would be well suited for a really basic pattern with simple lines. I chose the Zippy Top by See Kate Sew and sewed it up in the Wandering Lands Mineral  in Voile.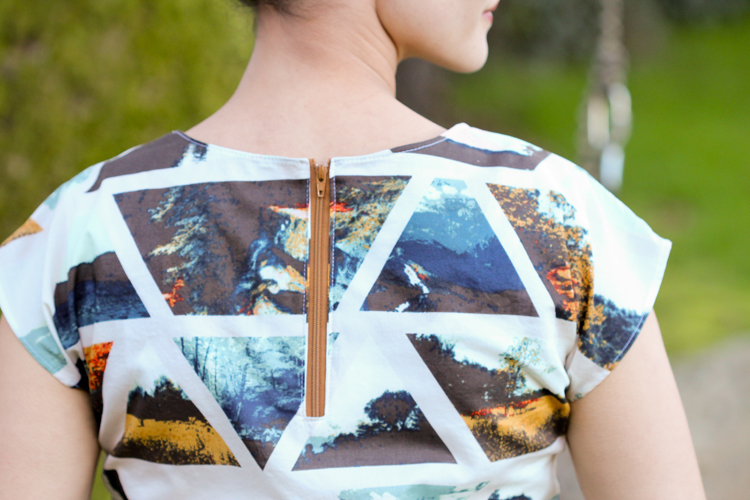 A quick word about the pattern… two thumbs up. It's really quick and easy to sew and the fit is comfy and flattering. You can't lose. I've been meaning to add more blouse type tops to my wardrobe. Not only do they gracefully hide the "I've had three kids" bump, but they look and feel a little more put together than knit shirts. The Zippy Top is perfect because it does all that, while adding a fun, fresh exposed zipper surprise in the back.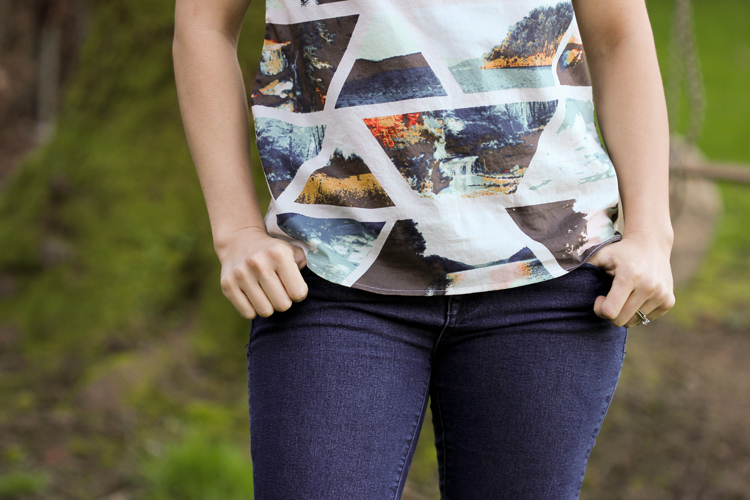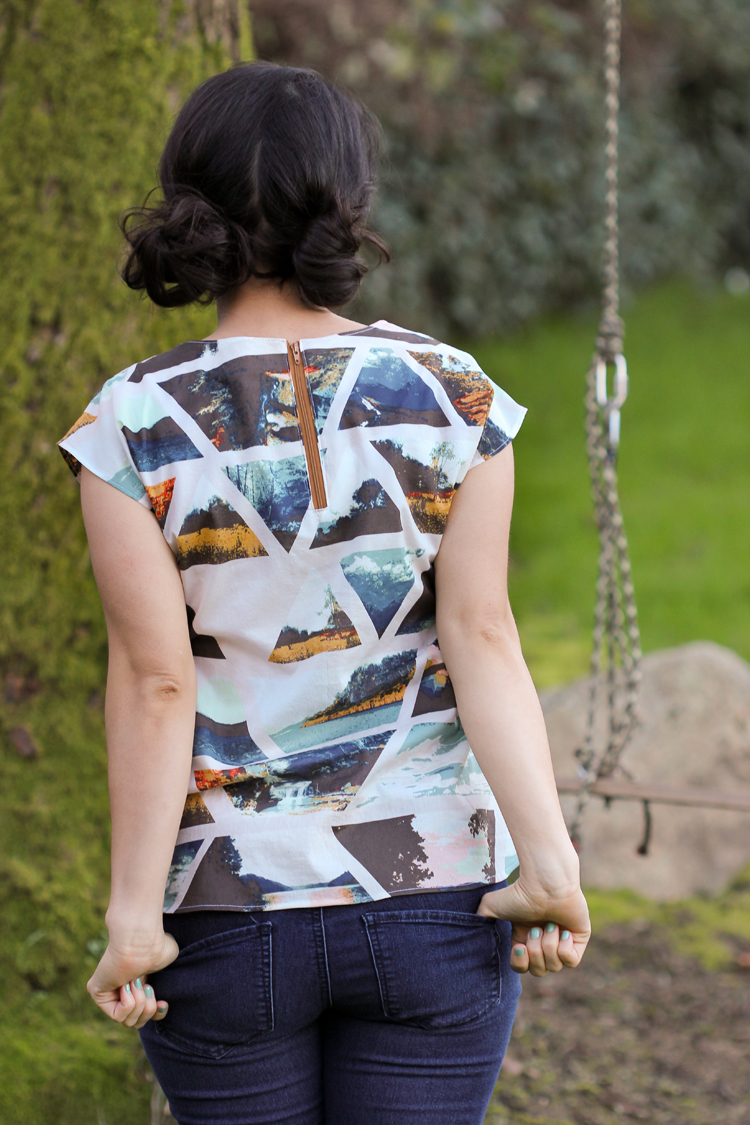 The Wandering Lands and Zippy Top together = a perfect match.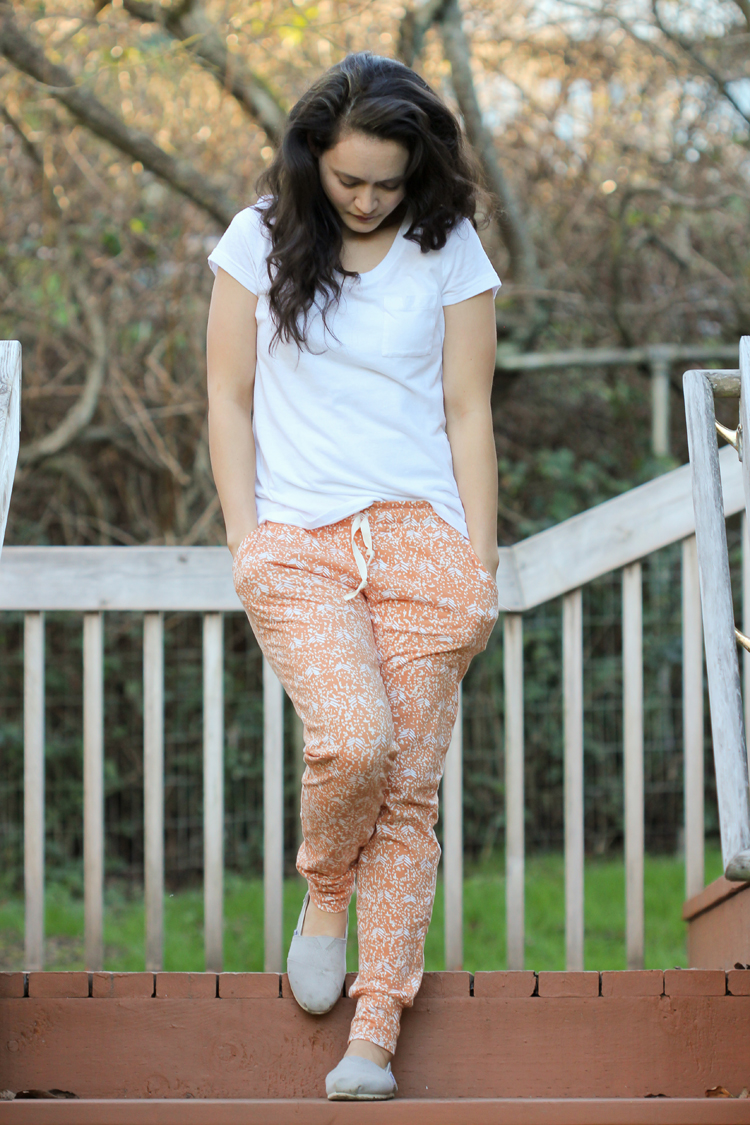 I also love love the Painted Pony prints. The black and white version…I mean…of course. Black and white is my jam. I wanted to branch out though and try The Painted Pony Roan in knit.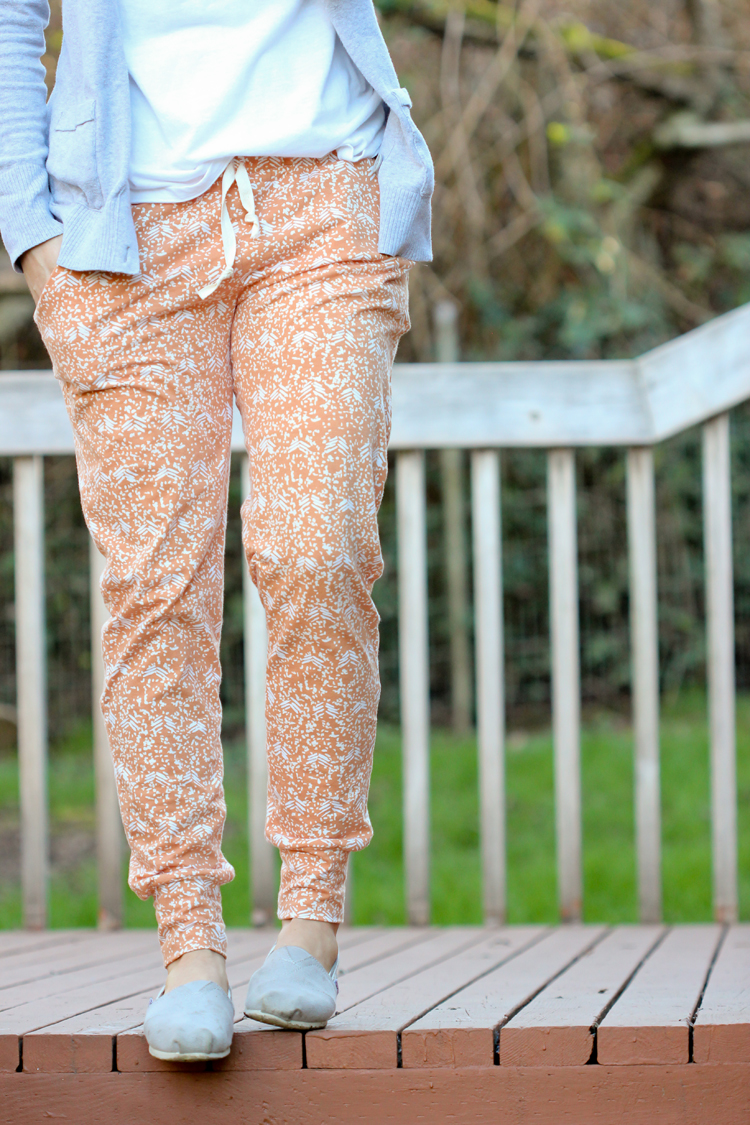 So, I sewed up some Hudson pants in it and luuuurve dem.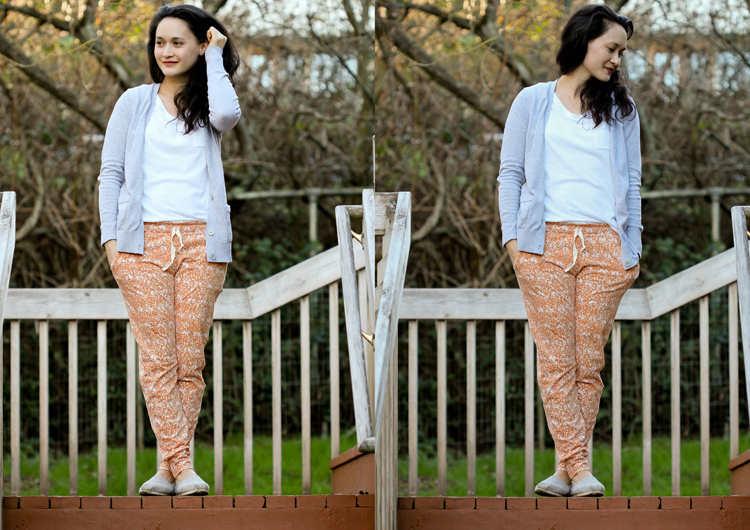 In addition to casual blouses, I've also been meaning to beef up my at-home wardrobe. I'm finally admitting to myself that I live in my pajamas for half the week. I'm a work from home mom, so I just don't get dressed everyday. Which is embarrassing for me and my mail carrier, since I also have to sign for packages and stuff too. 😉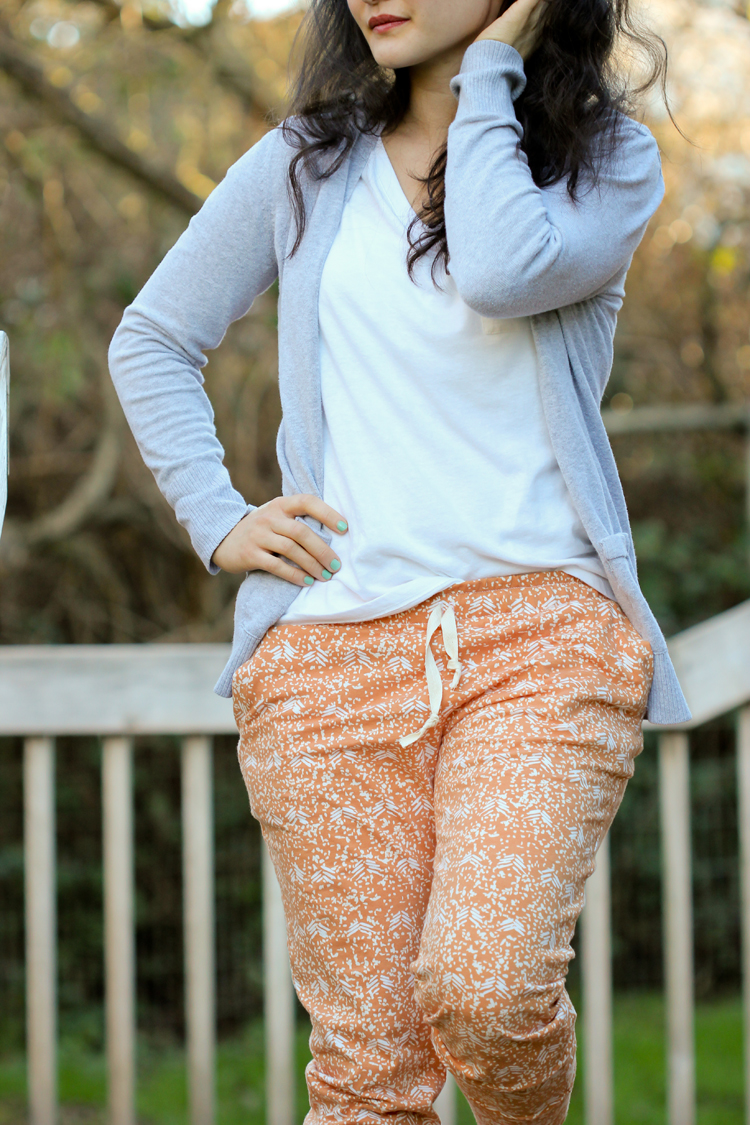 Instead of trying to will myself to get dressed up to go nowhere, I've been wanting to incorporate pieces into my wardrobe that are both comfy enough to sleep in and cute enough to answer the door in, or run to Jo-Ann really quick to pick up thread and needles. These pants are perfect-o.
I sewed up a size and I love the looser fit.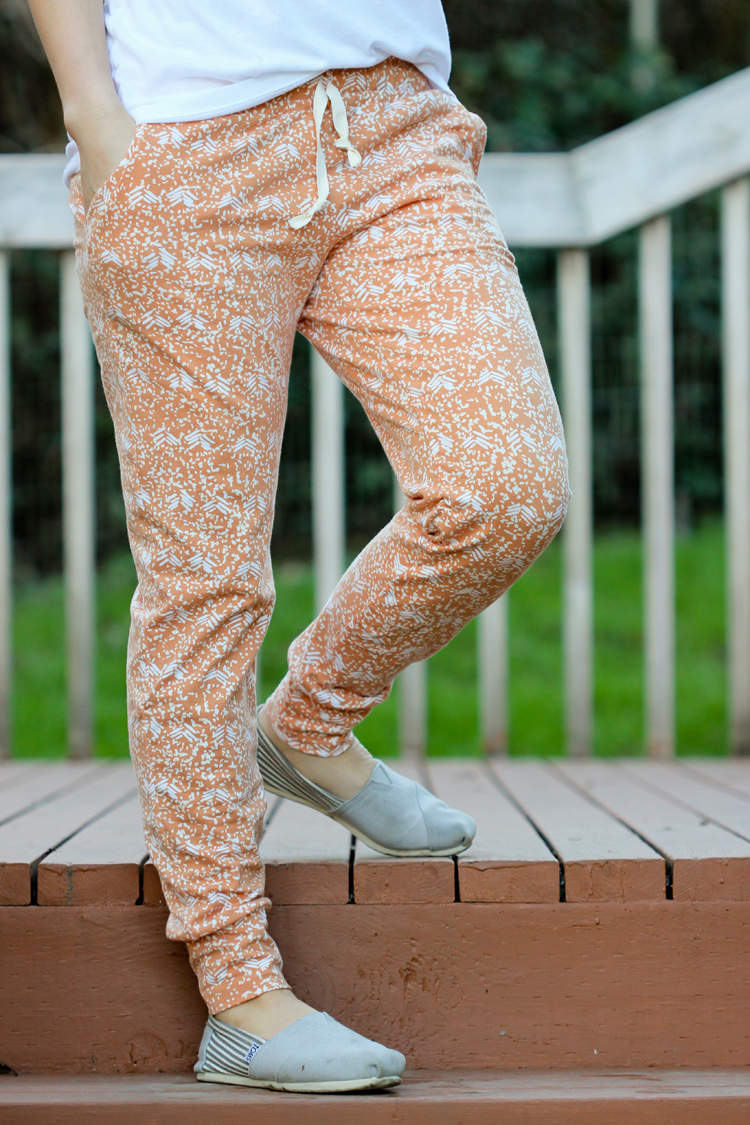 They are hip, cool, and comfy as ever. And…pockets! As a mom, I'm always needing pockets, so those are a big bonus. I'm already feeling like I need about five more Hudson pants, stat.
Oh, and  this knit is sooooo soft. It's actually a lighter knit than I was expecting. I thought it might feel a little thin when worn, but it's really just right. It's a light knit but the quality is top notch, so it wears beautifully.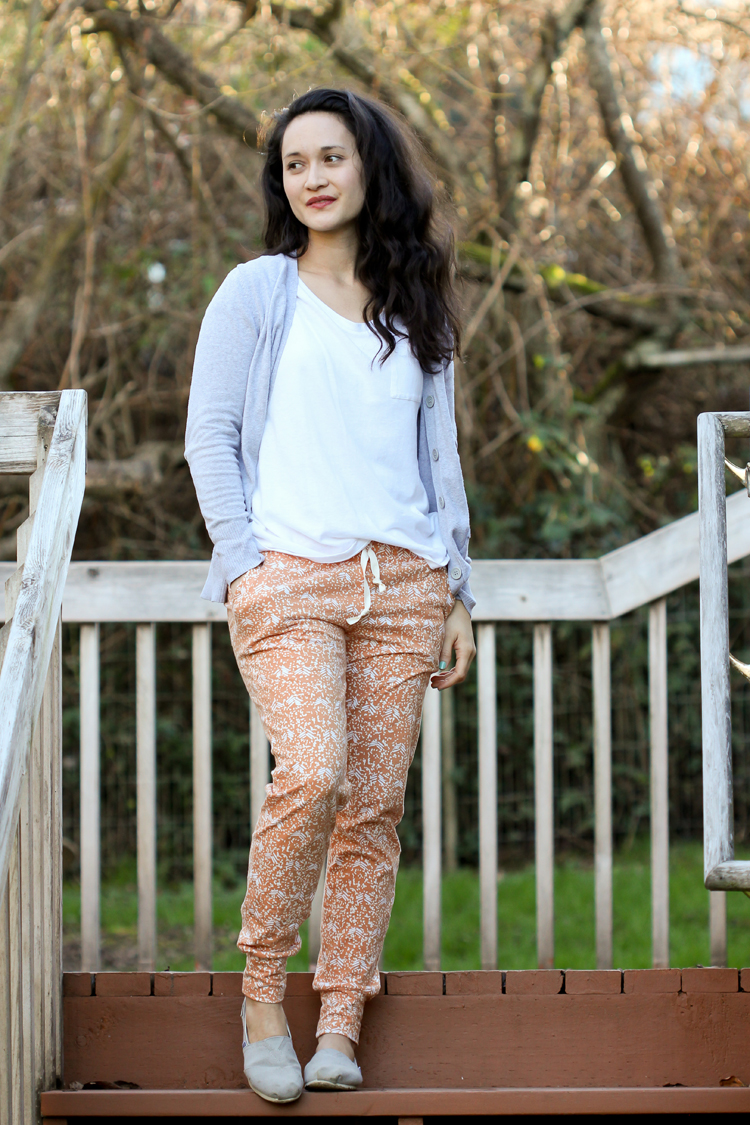 To see more projects sewn up in this lovely Wanderer line by April Rhodes for Art Gallery Fabrics, check out her blog for updates and a list of all the projects from her fabric tour.
Disclaimer: April provided me with the fabric, but believe me, I was chomping at the bit to get my hands on this stuff and share it with you. It's just so good and I sincerely mean it! 🙂 Oh and the patterns, are not sponsored. They were ones I already had in my collection that I've been meaning to use.