One of my favorite things about moving to the pacific northwest has been the summers full of berry picking sprees.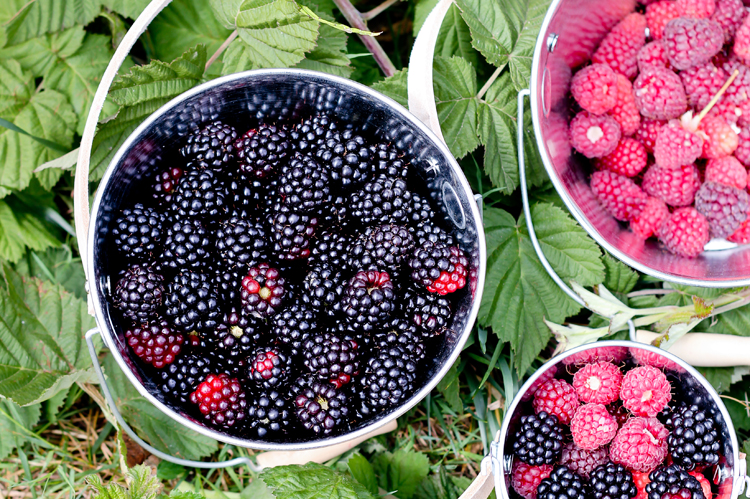 Raspberries and cherries are ready in June, Blueberries follow close behind, and in August, blackberries come on. No joke, you can literally pick wild blackberries at almost every corner. It's my favorite!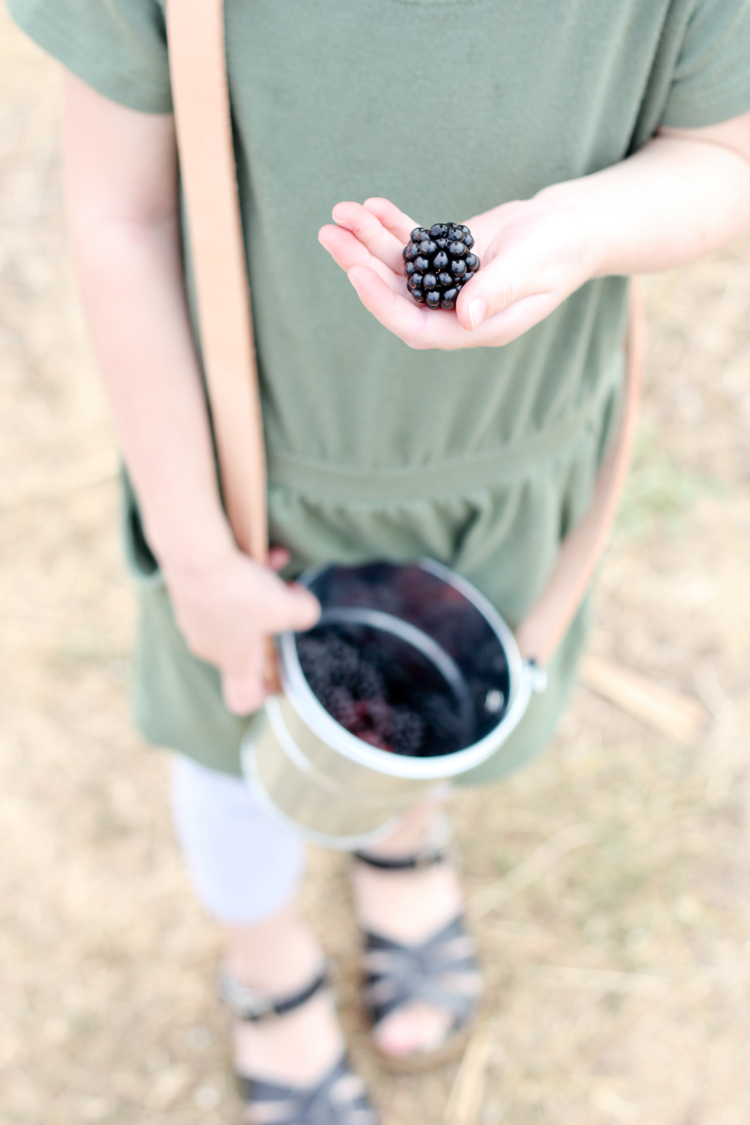 To help us with our berry picking game, I decided to whip up these cute berry buckets!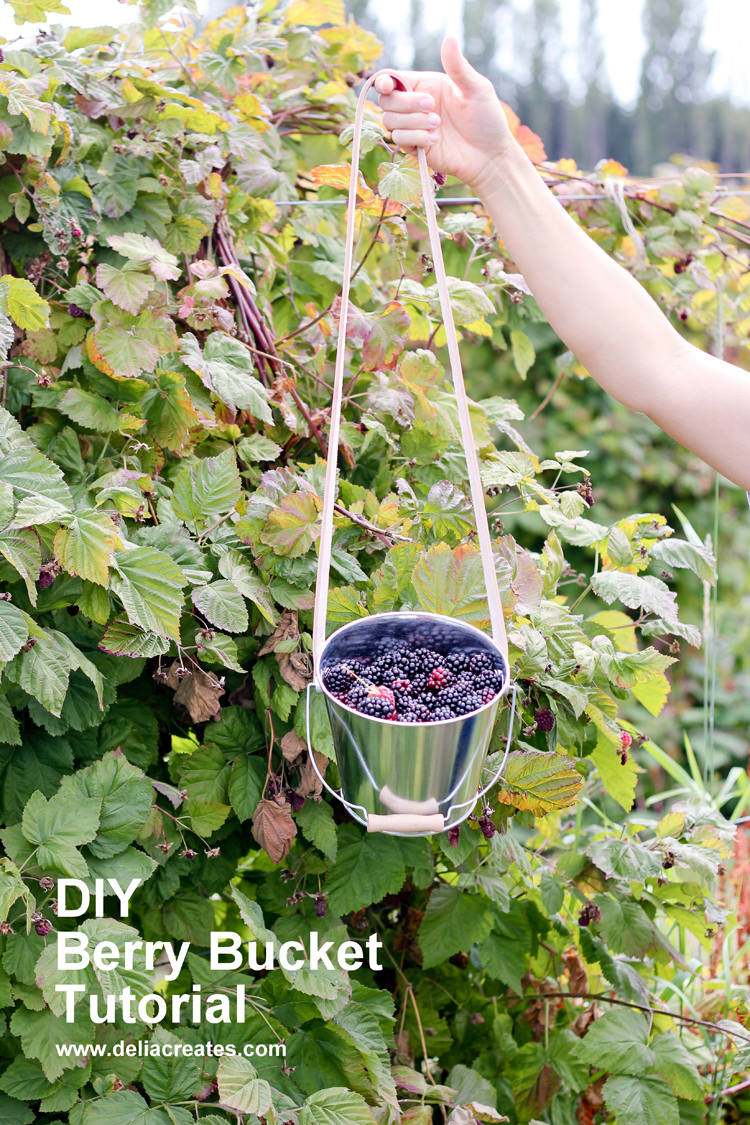 The idea was actually inspired by a friend in Utah, who used to tie a rope around a beach bucket when we'd pick berries at her mom's house. It's brilliant because you can keep both hands free to pick.
This is the same concept but the straps are removable.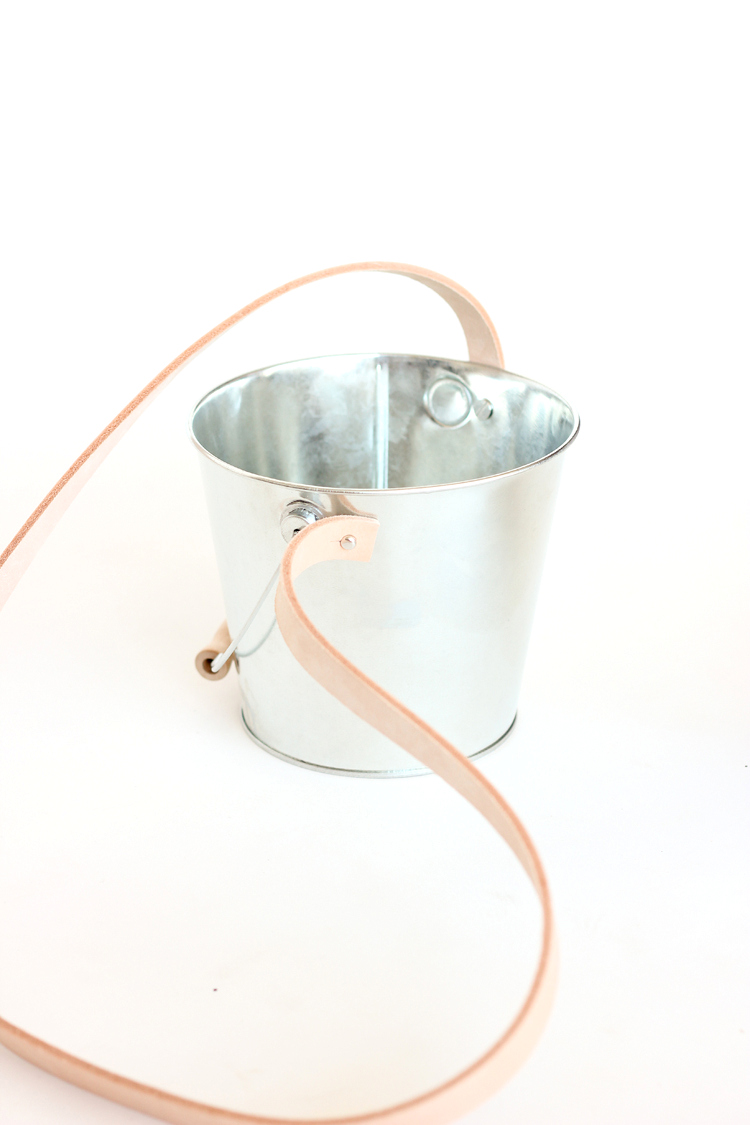 This makes it easy to fill up multiple buckets and it makes the buckets more functional since the straps kind of get in the way post berry picking.
Ready to get your make on? Let's do it!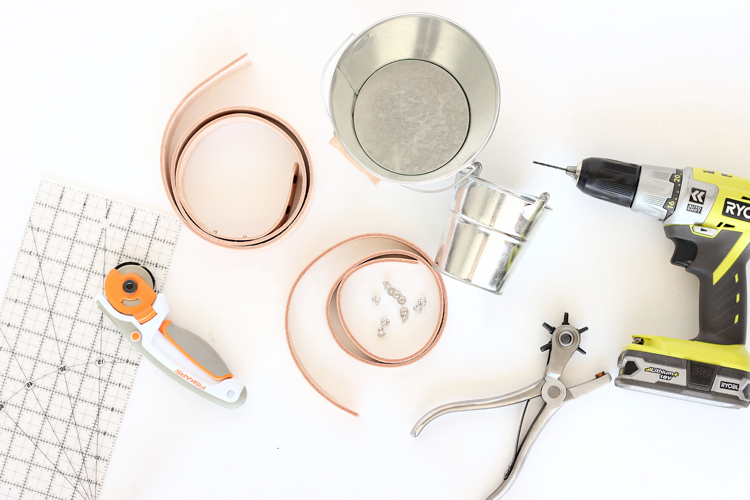 MATERIALS
bucket*
leather button studs
leather belting**
drill
leather punch
exacto knife (I use a Pen Blade)
scissors or rotary cutter, mat, and ruler
*You can use almost any kind or size. You just want to make sure it won't be too large to tote around. Keep in mind that the berries can get smashed under the weight of too many berries on top of them. It's best to keep them to a gallon size or smaller. I used galvanized steel buckets from Michaels. 
**I prefer to use leather belting because it looks nice and it's sturdy. You can reuse an old belt, or use another material. Polyester belting would also work well. You can singe cut ends of polyester belting with a candle or lighter.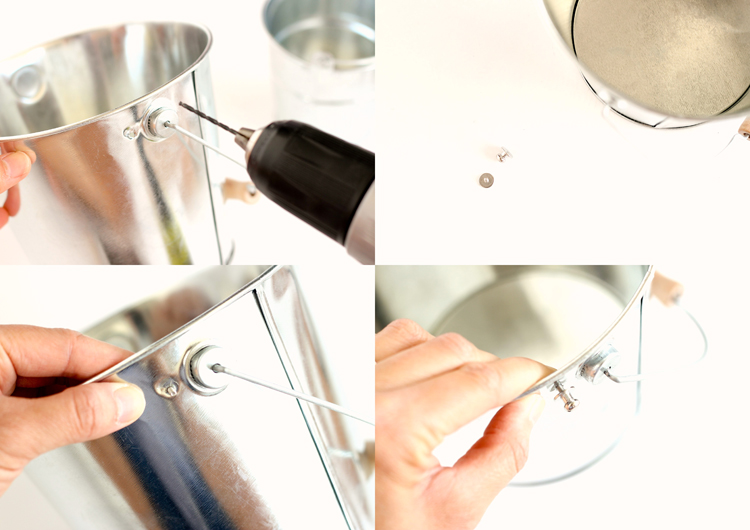 STEP ONE:
Drill holes on the sides of your bucket where you want the straps to go.
STEP TWO:
Insert the button stud and screw in place. You can use a screw driver to tighten the stud if desired. There is a groove on the back of the stud for a flat head screw driver. (I found my button studs at Michaels in the leather aisle).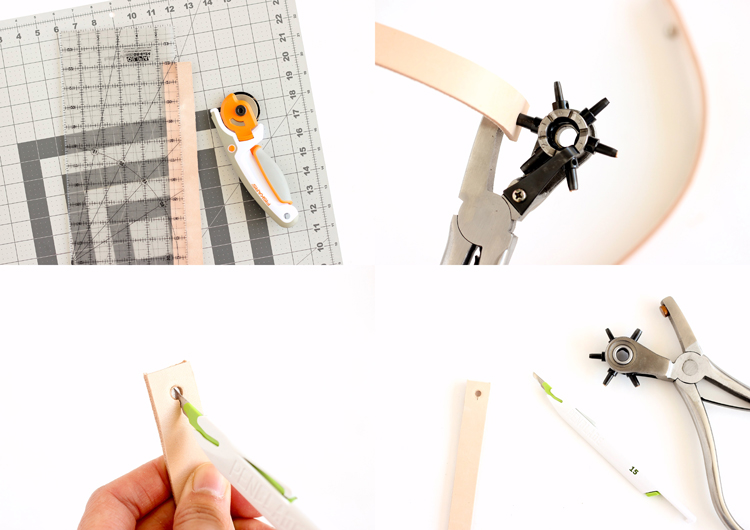 STEP THREE:
Cut your belt down to size. I used a vegetable tan leather belt kit from Michaels which is the perfect width for two straps. I used my rotary cutter and quilter's ruler to cut it in half lengthwise.
STEP FOUR:
Punch a hole at each end of the strap. Then cut a small slit into the holes toward the middle of the strap. This allows the holes to fit over the button studs. Be sure not to cut the slits at the ends of the strap because it can cause the holes to rip through.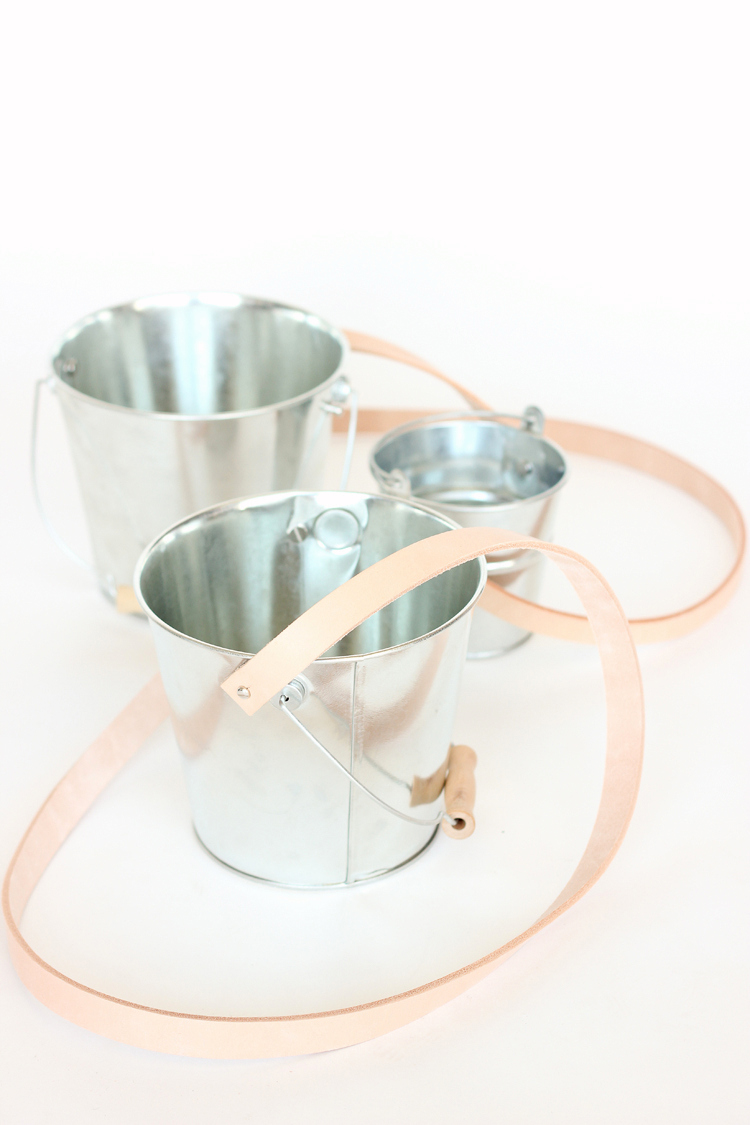 STEP FIVE:
Attach the strap to the bucket. Slide the holes over the button studs and you're ready to go!
Simply pull them off to remove the strap later.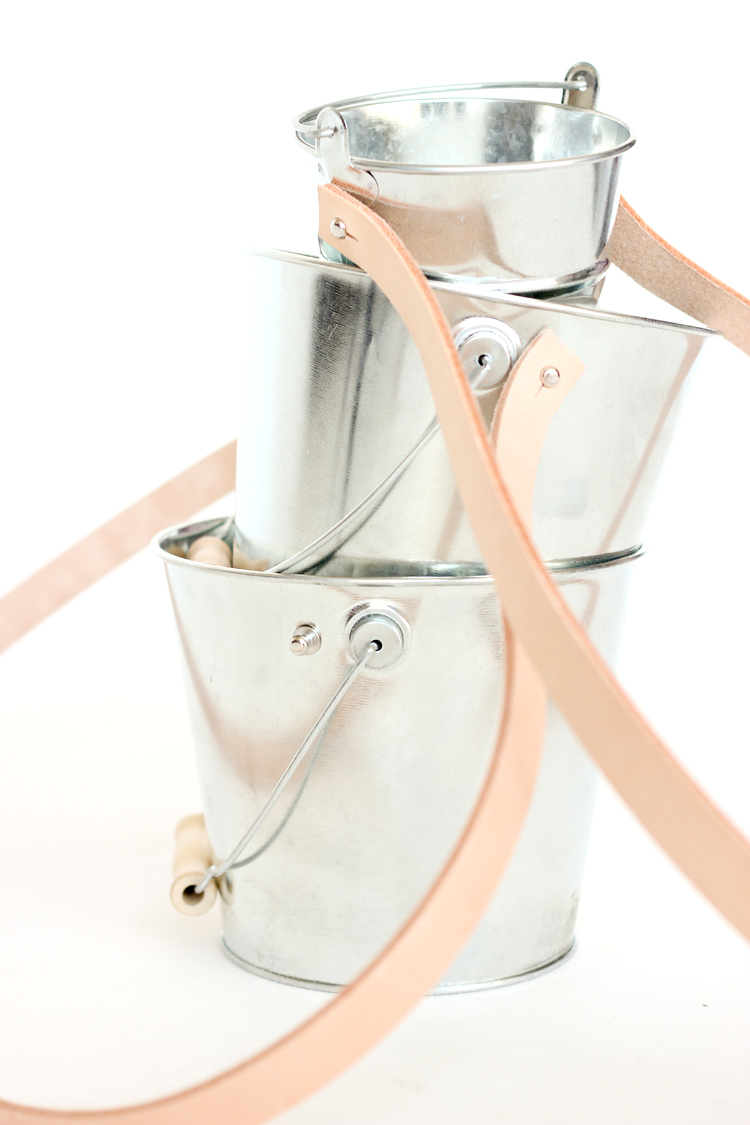 Then get your berry picking on!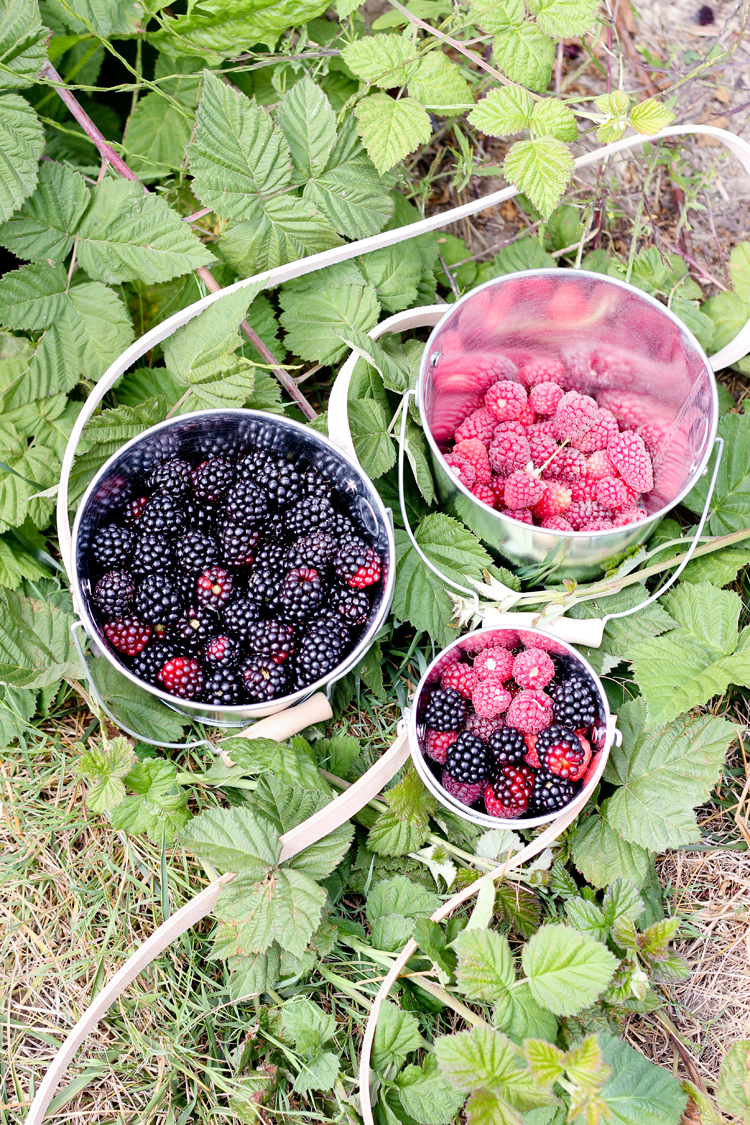 Or your green bean picking, or your snap pea picking, or your cherry tomato picking…
These buckets are not just for berries. They are great for any small fresh fruits and veggies that you have to collect in bulk.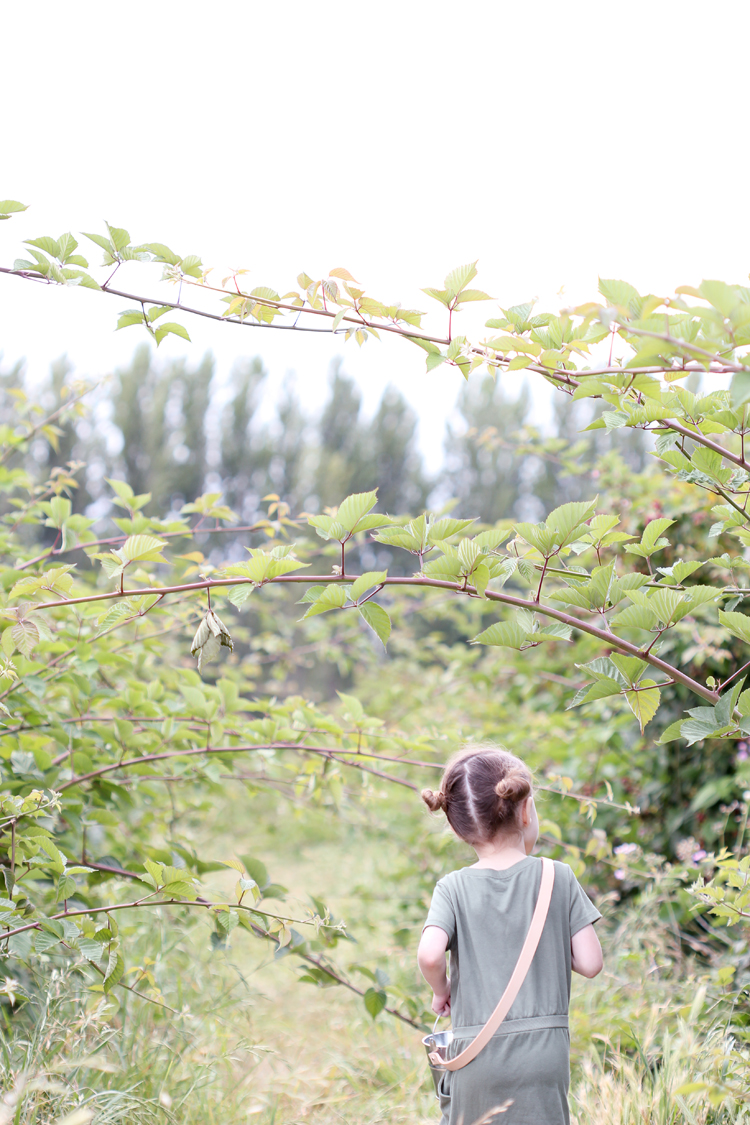 It's early in blackberry season, so it's like an Easter egg hunt to find all the ripe ones. But it's like the best Easter egg hunt ever really. Fresh, healthy snacking while my kids run around and have fun for over an hour? Yes, please!
I totally forgot about the "don't wear white while berry picking" rule (duh) so my oldest totally trashed his shirt. But, as a side note, I found out that if you scrub it with old fashioned Fels-Naptha, before it has a chance to set too long (it's like $2 at Walmart and looks like a bar of soap) berry stains will come right out! Because it's bleach free, it also works on colors! Huzzah!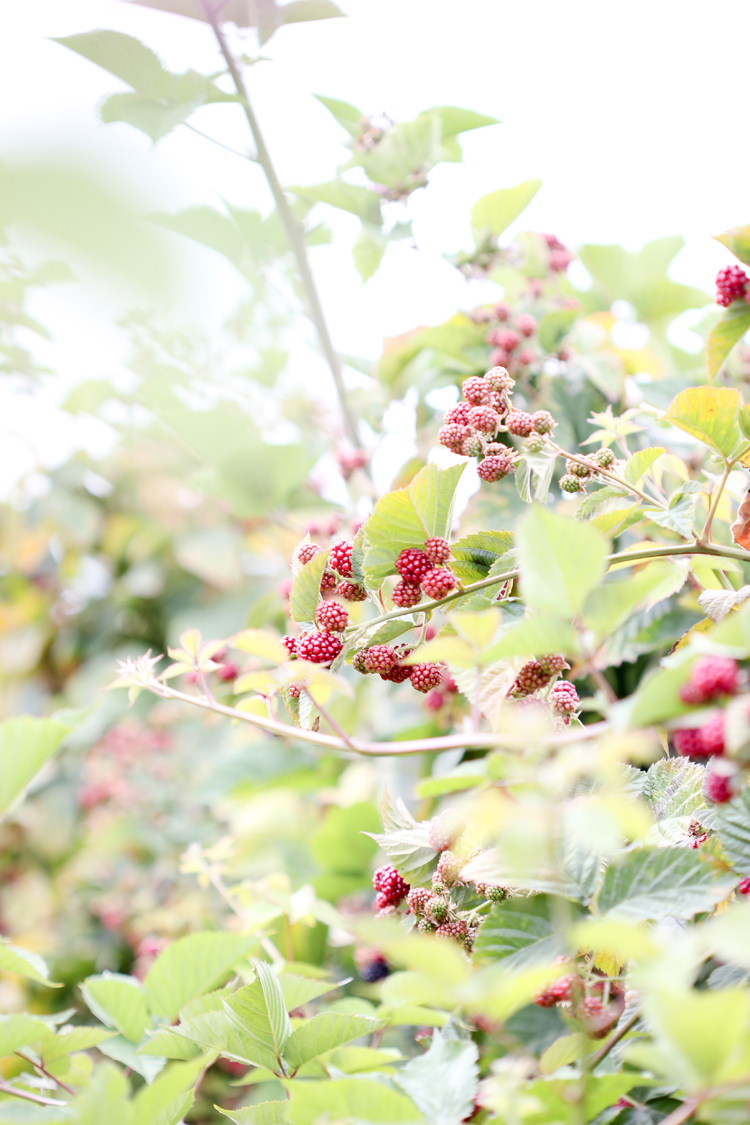 If you ask me, blackberries are the most photogenic berry. Seriously…that color? All the heart eyes.