Last year, I totally ended up copping out of Christmas cards. I'm not sure why I feel guilty about that, maybe it's some small twisted part of maternal guilt, but it drove me to get it done this year. 🙂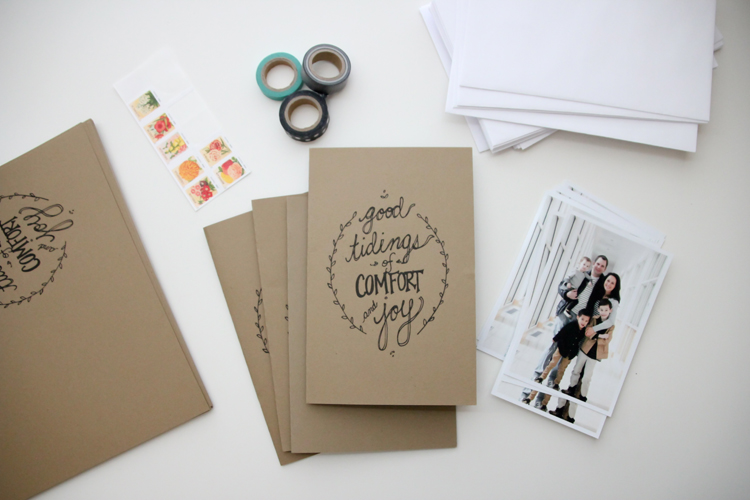 I wanted our cards to be a little unique, not just the standard ones from the store, but I didn't want to pay a pretty penny for them. So…of course, what else is there to do but DIY them!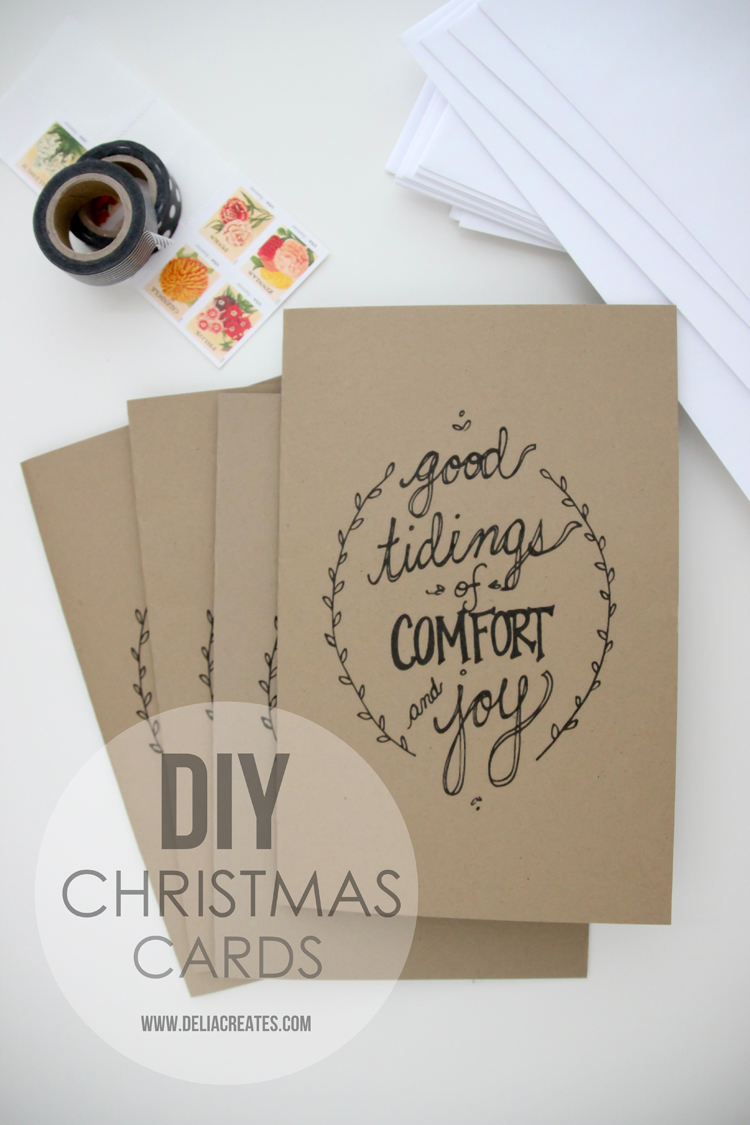 With a lot of the super cute cards online coming to $1.25- $2.50 per card and beyond, these ones average out to about 30 cents a piece, including card, picture and envelope, but not including the cost of printer ink and washi tape (it hardly makes a dent in one roll). Not bad right? Especially when you have to add postage on top of either the professional or DIY card. It saves a lot!
I had a picture in my head of how I wanted the front of the card to look. I wanted it to look hand drawn, cozy, charming and super simple. I spent too much time trying to find the right fonts and vector images online, before I just scrapped it all and well..actually drew it by hand. Duh.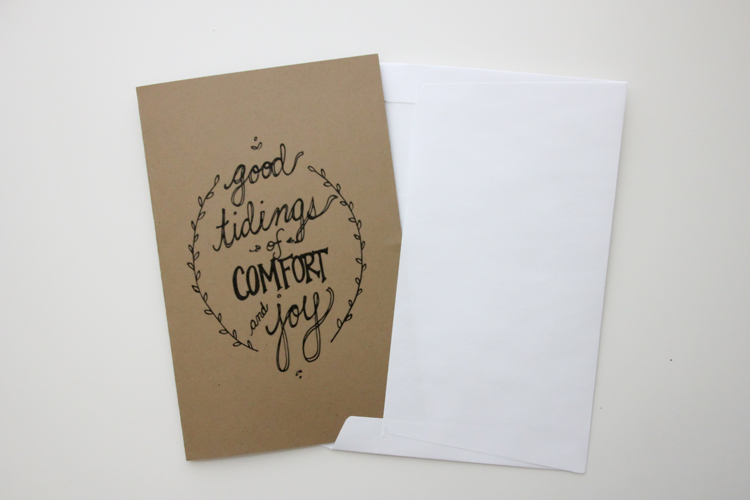 Before I get  comments about how I misquoted the song…I am totally aware that the words to "God Rest Ye Merry Gentlemen" say, "Oh, tidings of comfort and joy." 😉 I decided to add "good" in there instead, to make it more of a greeting and well, unique.
If you like it, I'm offering it as a free printable!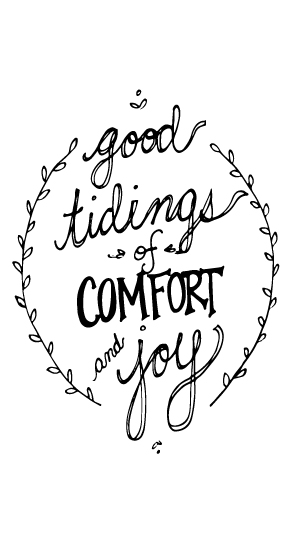 To save it:
1. Click on the image so that it opens up in a window or tab by itself.
2. Right click and save to your computer.
*IMPORTANT: You only have the right to use this image, and this image only. You may only use it for personal use. Commercial use is strictly prohibited.
You can also print this one from Google Drive that is already in card format, sized to 8.5 x 11 inch paper. Image use permissions are the same as previously mentioned.
For the rest of the materials, you need:
cardstock
4×6 inch family pictures
5 3/4″ x 8 3/4″ sized envelopes
washi tape (polka dot is from Ribbon Retreat, striped is from Michael's – I think)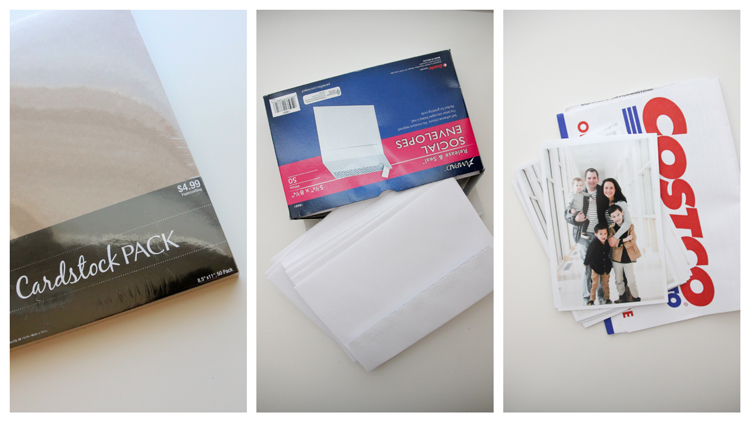 – I used kraft cardstock. You can get a pack of 50 at Hobby Lobby for around $3 if you use a coupon. Jo-Ann and Michael's also carry it for a similar price.
– The envelopes are $5.50 at Walmart in the office section. I like the 5 3/4″ x 8 3/4″ size because it holds a piece of cardstock folded in half perfectly, and it comes with a sticker seal. Yay for no envelope licking! 🙂 And…this size envelope still uses one standard stamp. I double checked for ya. 😉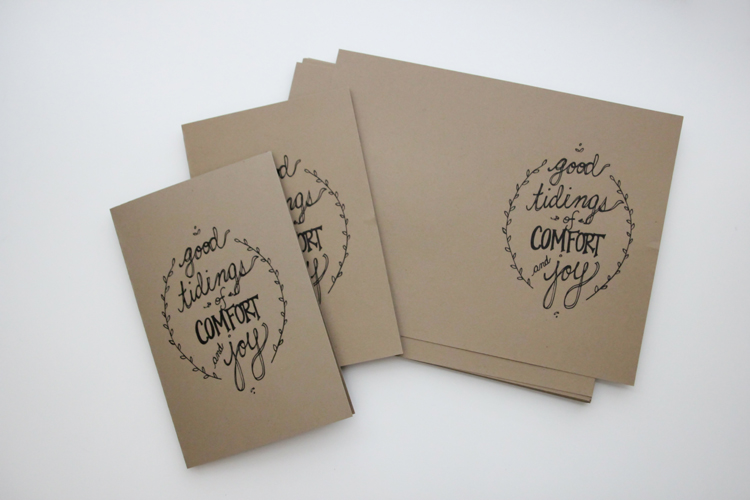 1. Print your pictures up at your favorite photo processing place. I printed mine up at Costco for 13 cents a piece (which I factored into the total cost, so your cards may cost more or less depending on your photo place). I also printed mine with a white border and lustre/matte finish.
2. Print the card image onto one side of the cardstock. If desired, print some kind of greeting or family newsletter on the other side, so that when you fold the card in half, the message is on the inside.
3. Fold all the cards in half.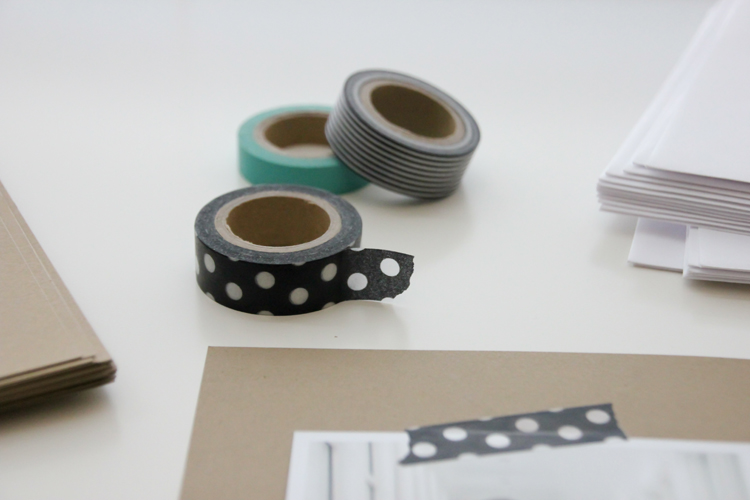 4. Tape your pictures on the inside, to the left of the message.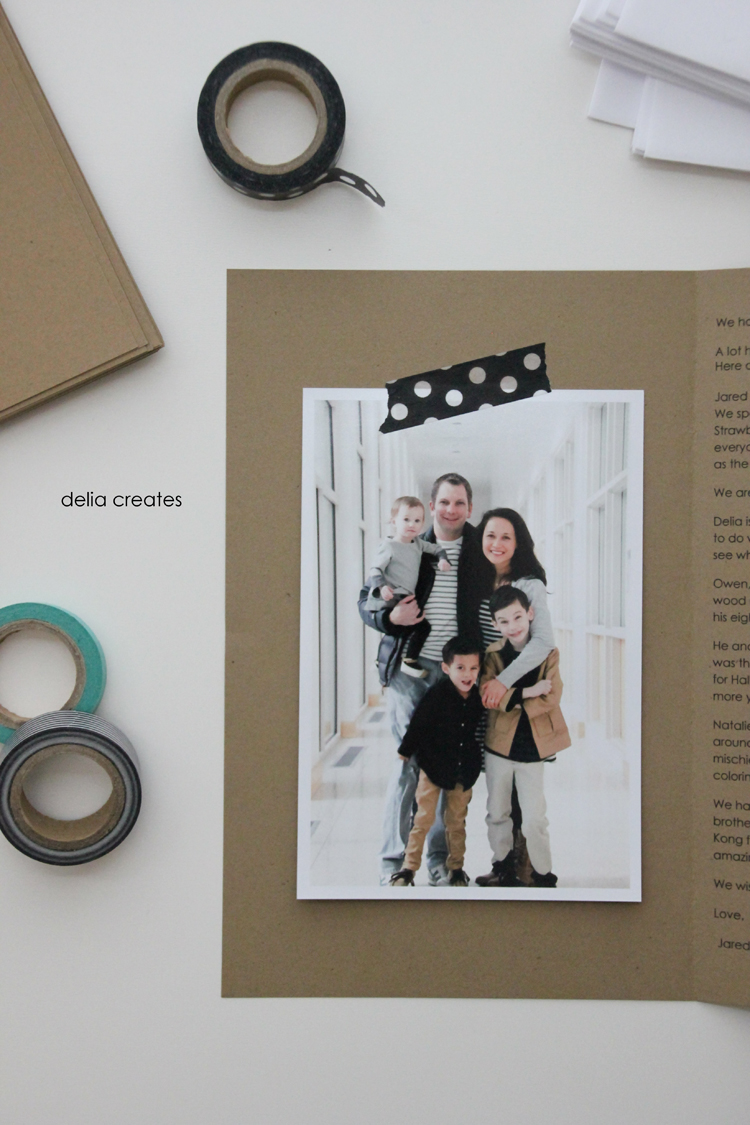 That's it! It's all ready to be stuffed and addressed.
Gotta love simple and quick.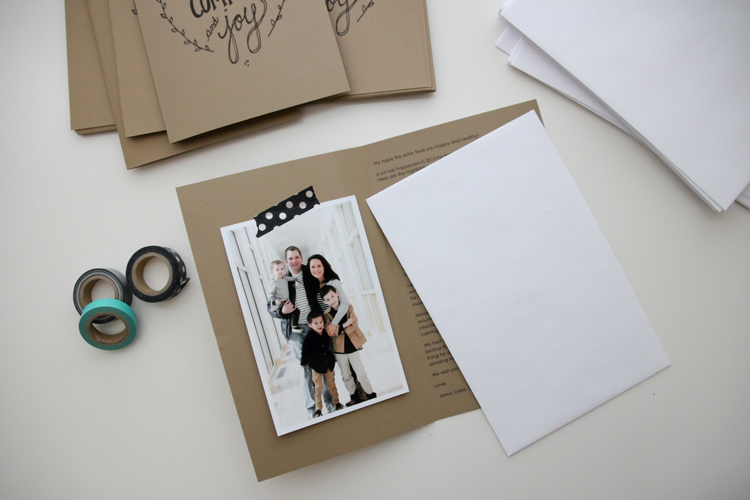 But… it still has a personal feel.
It also gives your loved ones a clean family picture to keep that has no writing on it, in case they want to keep it on the fridge for longer than the month of December…or not. 😉 But at least they have options.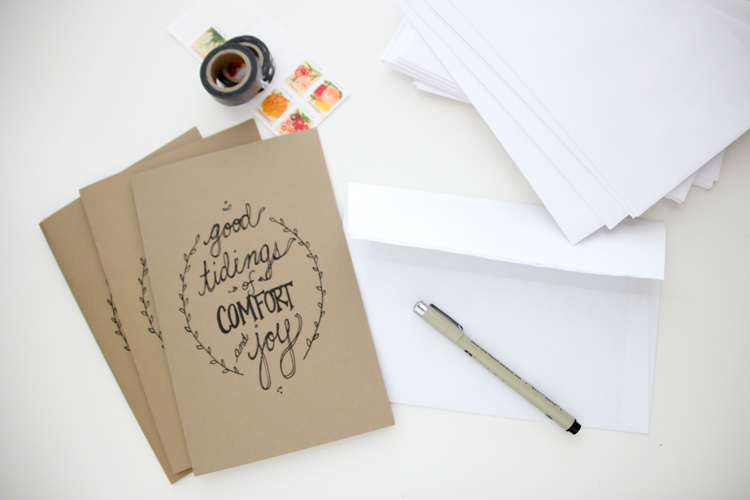 I know I probably should have used holiday stamps but the flower seed packet stamps are so dang pretty. Call me scrooge, but I used those instead. 🙂
I hope you are all enjoying the season and getting ready for the big day.
Happy Holidays!